Striking the right balance is key to healthy locks, say the pros
All products featured on Vogue are independently selected by our editors. However, when you buy something through our retail links, we may earn an affiliate commission.
After a summer of sun, chlorine, salt water and styling with hot tools, it's time to crank up your hair maintenance regime. More than likely, protein treatments will be right up there with a trim to tackle split ends and crispy mid-lengths – and rightly so, as summer conditions can strip hair of the proteins that keep it strong, hydrated and elastic.
"Your hair is mainly made up of a strong protein called keratin," says Anabel Kingsley, a consultant trichologist and brand president of Philip Kingsley Clinics. "Think of proteins as your hair's building blocks, giving it strength and structure. Without enough protein, your hair can become weak and brittle." That said, in order to tip the balance back in your favour, you need to add protein into your routine the right way.
What are proteins in hair care?
The most common proteins you'll find in hair products are keratin, silk proteins, hydrolysed keratin and hydrolysed wheat protein (hydrolysed basically means a large protein chain is cut into smaller pieces so it can penetrate the hair fibre more efficiently). These proteins fill in the porous cracks in strands that cause breakage and a halo of fuzz, all without weighing the hair down .
Why is too much protein bad for the hair?
In the same way that glycolic acid is a superior way to exfoliate the skin and improve tone, it can cause irritation if you're using a glycolic acid cleanser, followed by a peel and a serum. Likewise, problems arise if you're over-using protein-rich products, or the molecules are simply too large. The beauty of hydrolysed proteins is that they can dive deep into strands otherwise the molecules sit on top of your hair, creating a stiff coating that can cause it to feel brittle and snap off.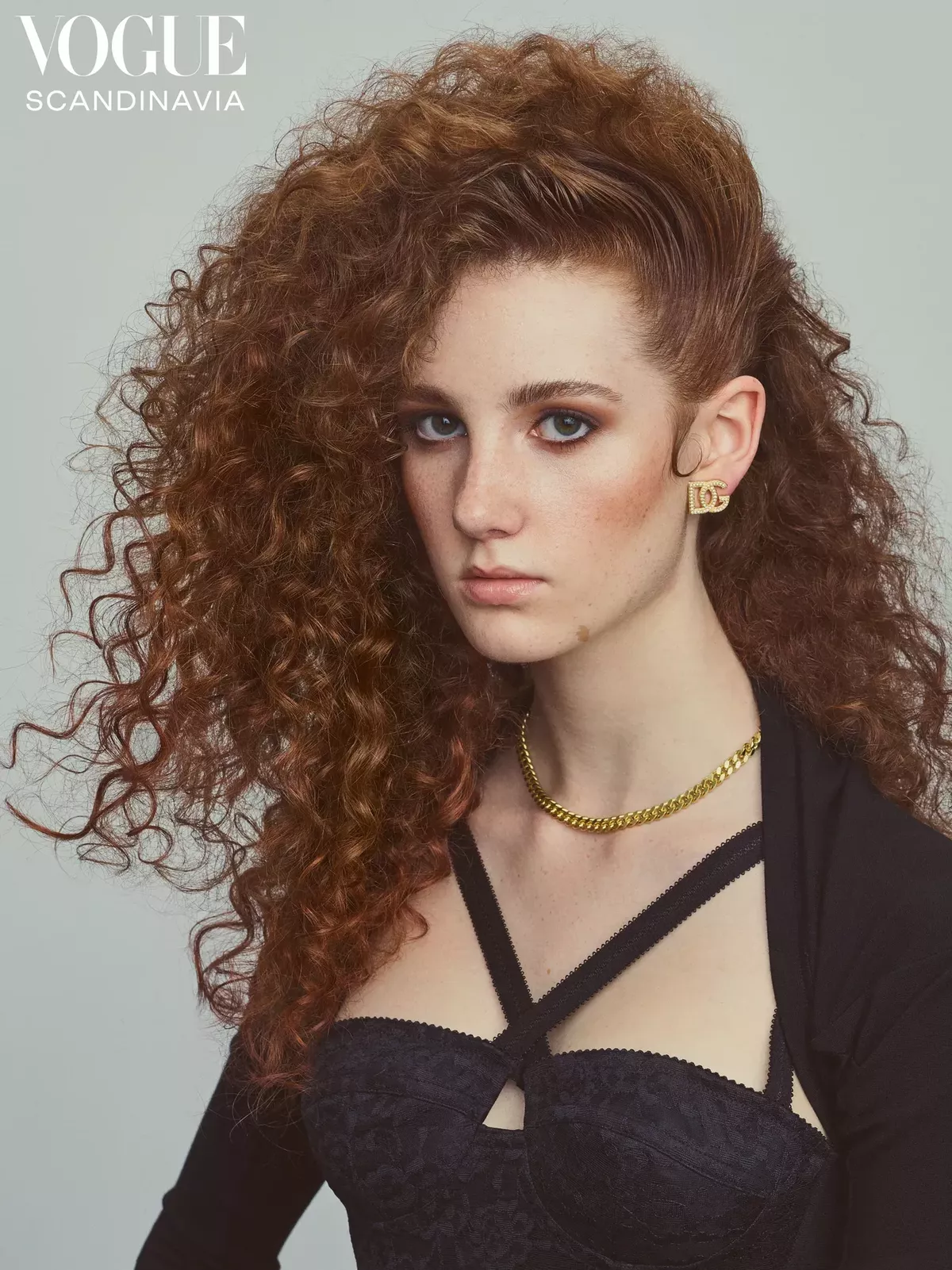 Photo: Gregory Harris
Eat protein to feed your strands
Reversing protein overload in your hair is fairly simple as a clarifying shampoo will lift away unwanted build up. But that doesn't mean you should swerve protein altogether; feeding your strands from the inside out is a better option.
"Protein in foods provides your body with amino acids (the individual components of protein) to build tissue (like your hair)," says Kingsley. "The best way to give your strands the protein they need is to eat a healthy, balanced diet containing the right amounts of it. "I suggest adding at least a palm sized portion of protein to your breakfast and lunch... My favourites are eggs, grilled chicken, shellfish, greek yoghurt, quark smoothies, peanut butter, chickpeas, tofu and quinoa." Kingsley also recommends taking a supplement such as the Philip Kingsley PK 4 soy protein supplements, to give your strands an extra boost.
An alternative topical solution is Olaplex, which contains the patented molecule, bis-aminopropyl diglycol dimaleate, and works from inside hair strands to strengthen weak bonds. "Olaplex is not a protein-based treatment, so it can't damage the hair from being overused," says celebrity hair stylist Halley Brisker, whose clients include A-list actress Margot Robbie. He recommends what he calls a "Treat Routine" that leans on Olaplex No.0, No.3 and No.8. "This is all about priming, repairing and moisturising, and is perfect for someone who has the time to really utilise the products on offer," he adds.