This Swedish-Indian brand is creating the world's "most natural looking contact lenses", our junior beauty editor tried them out himself to see if they actually work
Makeup is art and no one can tell us the opposite. Makeup allows us to transform ourselves into different versions of our everyday persona and that in itself is creativity at its best. That being said, we usually stick to our tried and tested makeup looks and hair styles, but have you ever thought about taking it a step further?
Have you ever thought of coordinating the colour of your eyes to the outfit you're wearing? Or bringing out the colour of your hair by slightly modifying the hue of your eyes? I can confidently say that I've absolutely thought about it, but I've never discovered a way of doing it. Of course, I knew about the existence of coloured contacts, but truth be told, I had never believed in their effectiveness as they always looked so costume-y or so obviously fake that I was immediately put-off by the notion of trying them for myself, that is until I discovered Swati.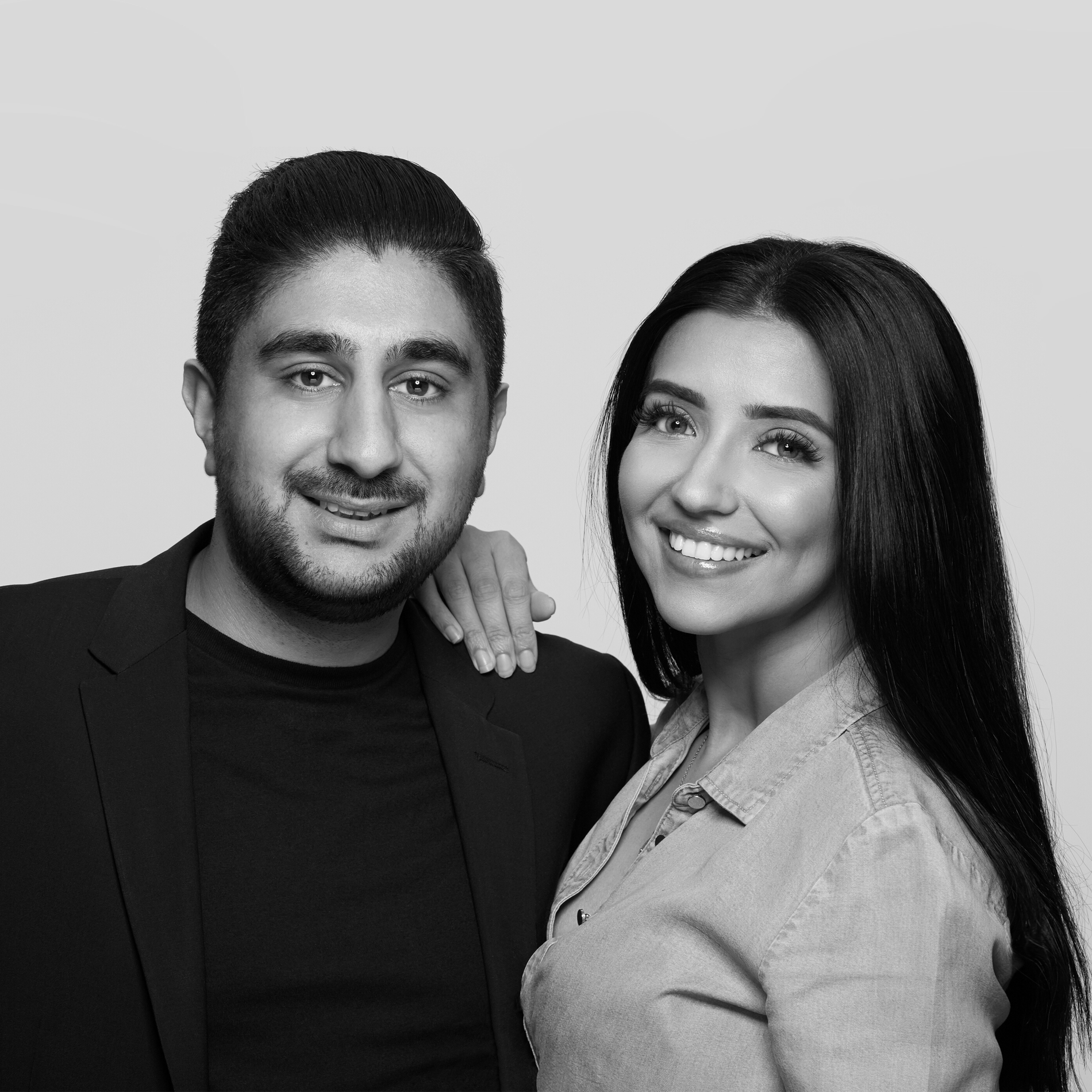 Swati Verma and her husband Vishal Nanda. Photo: SWATI Cosmetics
Swati Cosmetics, founded by husband and wife duo Swati Verma and Vishal Nanda, is a Swedish-Indian brand that specialises in natural coloured contact lenses and when I tell you I was blown away by how real they looked, I'm not lying. The brand has already garnered a cult following on social media and a host of celebrity fans, including Swedish reality-star Bianca Ingrosso.
As a person with dark eyes — the darkest possible brown to be precise — I had grown up just assuming there was nothing I could do to make my eyes change colours — even with coloured contacts. Believe me, I did my research. Similar to this, Verma — who is a makeup artist by profession — had similar thoughts some years ago. But contrary to myself, Swati Verma took matters into her own hands and started working on how to change that.
"When we first met and started dating, I was actually impressed by how beautiful her eyes were, but I was always amazed they seemed to change depending on the day" laughed Vishal when I asked about how they came to be. To that, Verma, sweetly but with a dash of mischiefness, replied, "coloured contact lenses".
Combining Vishal's entrepreneurial mindset with Swati Verma's creative drive and dream, they set off to create what now is considered the best coloured lenses brand in Sweden. "We really took our time to work on the prototypes and products. I wanted them to be as natural as possible, I drew the designs myself taking into consideration the natural wearer's eye colour", explains Verma as she tells me her story. After many attempts and trials, two years ago Swati Cosmetics came to be.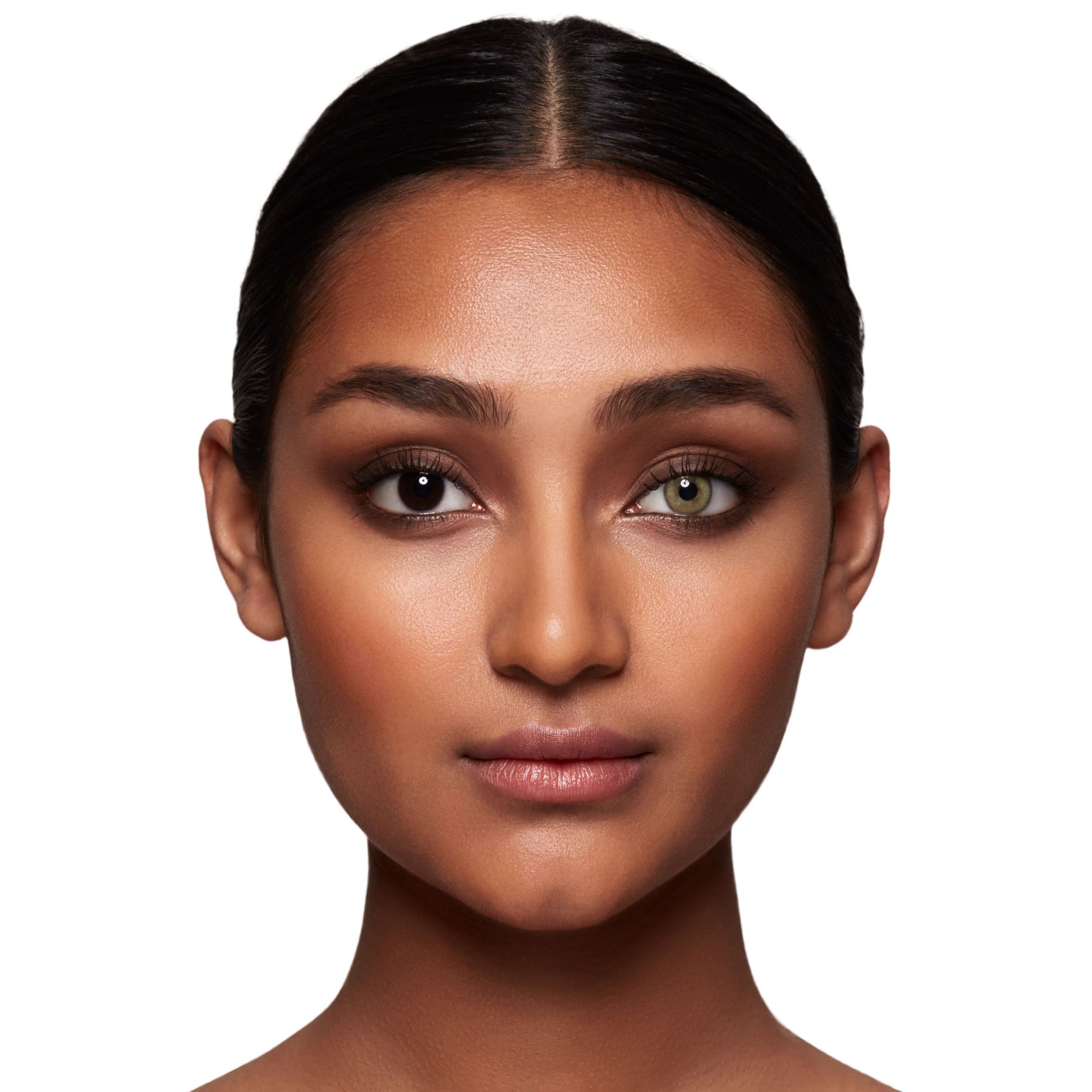 Photo: SWATI Cosmetics
Now, onto the question, do they look natural? Here's my experience:
Being latino — half Costa-Rican, half Peruvian — I have brown eyes, as dark as they get. So when I came across the brand at Nordiska Kompaniet I knew I wanted to try it out. I ended up going for the 'turquoise lens' that is like a mix of light blue with a tinge of green. After getting myself a crash course on how to put in contacts for the first time — which I might say is not as easy as it looks — I got them in. To my surprise, they looked amazing. To be completely honest, they did look very natural and only if you went close up you could see that they were, in fact, fake.
Now, being as biased as I was, I took them out for a couple of days to get the real response from people, both who knew me and who didn't. Overall the response was really positive, those who didn't know me completely fell for it, and those who did had positive reviews that we're only shadowed by the comment: "blue ain't your colour, try green." I sadly have to accept that, even though I thought I looked the part, I could never play Prince Eric in Disney's live-action rendition of The Little Mermaid.
So at the end, I can say that even though my princess-fantasy didn't have a happy ending, my eyes definitely did. Makeup has the transformative power to enhance our own natural beauty and empower ourselves to reach our own personal goals and potential. As long as we understand that whatever we look like, we're perfect, we can employ a number of different beauty supplies to shift into who we wish to become for a little while.
The coloured contacts look great and even when we're happy with our own eye colour, who says one can't play around with it and switch it up from time to time? I most definitely will continue to do so and you might as well give it a try yourself.
Swati Cosmetics
Six Month Coloured Lenses in Pearl