ByTiMo's spring/summer 2023 collection marked an expansion of the Norwegian brand's universe with a bridal collection – and we can hear the wedding bells
Showing for the first time since 2019, byTiMo show-goers were abuzz with anticipation as they flocked to the recently opened luxury hotel Sommerro House in central Oslo for the brand's spring/summer 2023 runway show. "It will be a rather intimate thing," Elisa Mollatt, byTiMo's marketing manager and the daughter of the brand's founder Tine Mollatt, told me ahead of the show. Walking together through the showroom the day before the runway, she points out details, prints and silhouettes key for the season ahead – as well as their origins in the brand's vast fashion archive. "It's a dreamy and fun collection, made with lots of vintage inspiration from Tine's collection of vintage," she says.
As per usual, byTiMo started its creative process by sourcing the fabrics. "That's how we've done it since starting almost 20 years ago: first comes the fabrics, then the prints, and finally the silhouettes," Elisa explains. For spring/summer 2023, this means a mix of buttery satins, crinkly georgettes, shiny plissés, and crisp cotton poplins. Regarding the prints, they're the usual bouquet of florals, where "some are botanical, representing the new green within us, and our urge to be living more organically and in bloom," as Elisa puts it.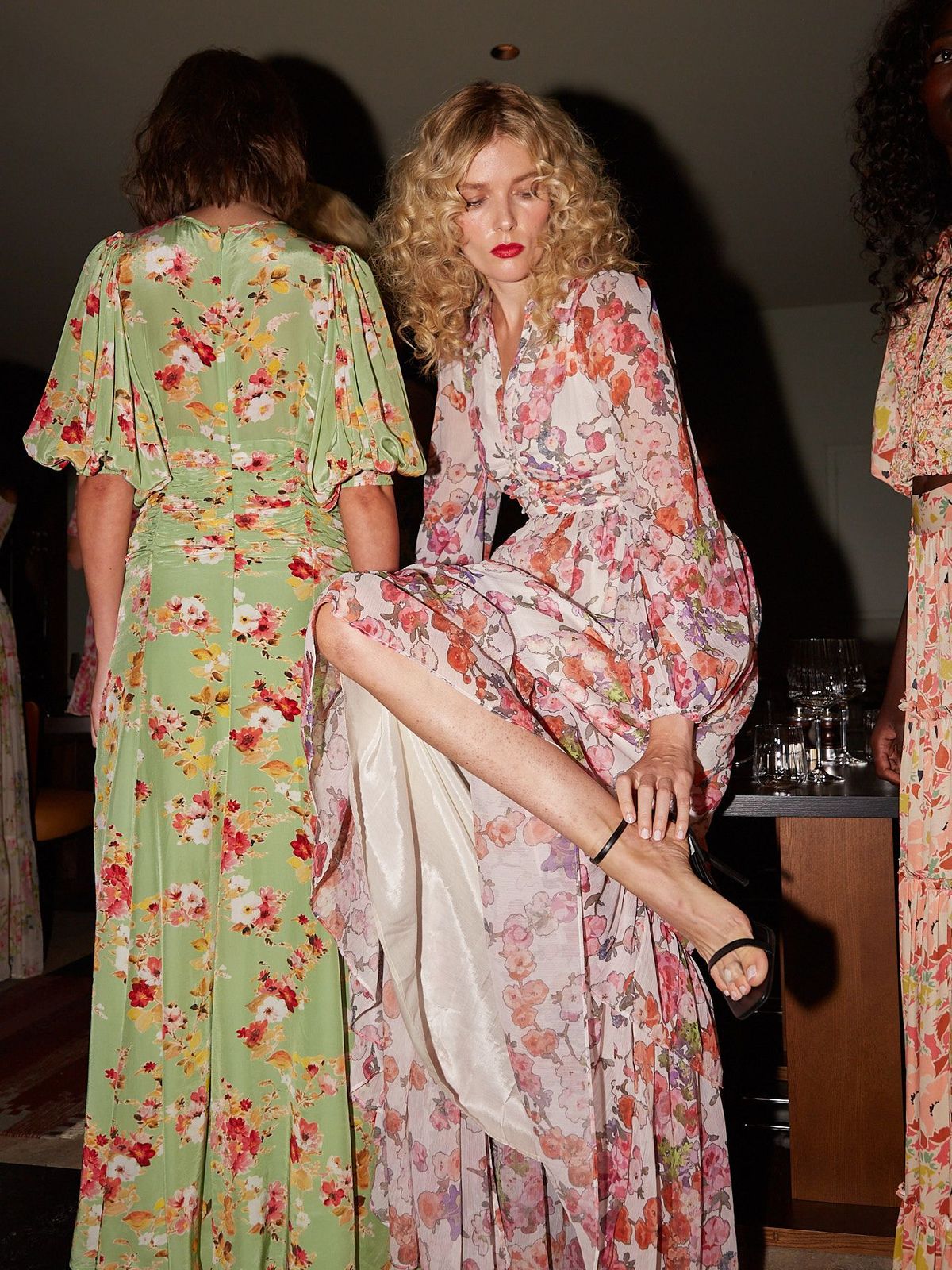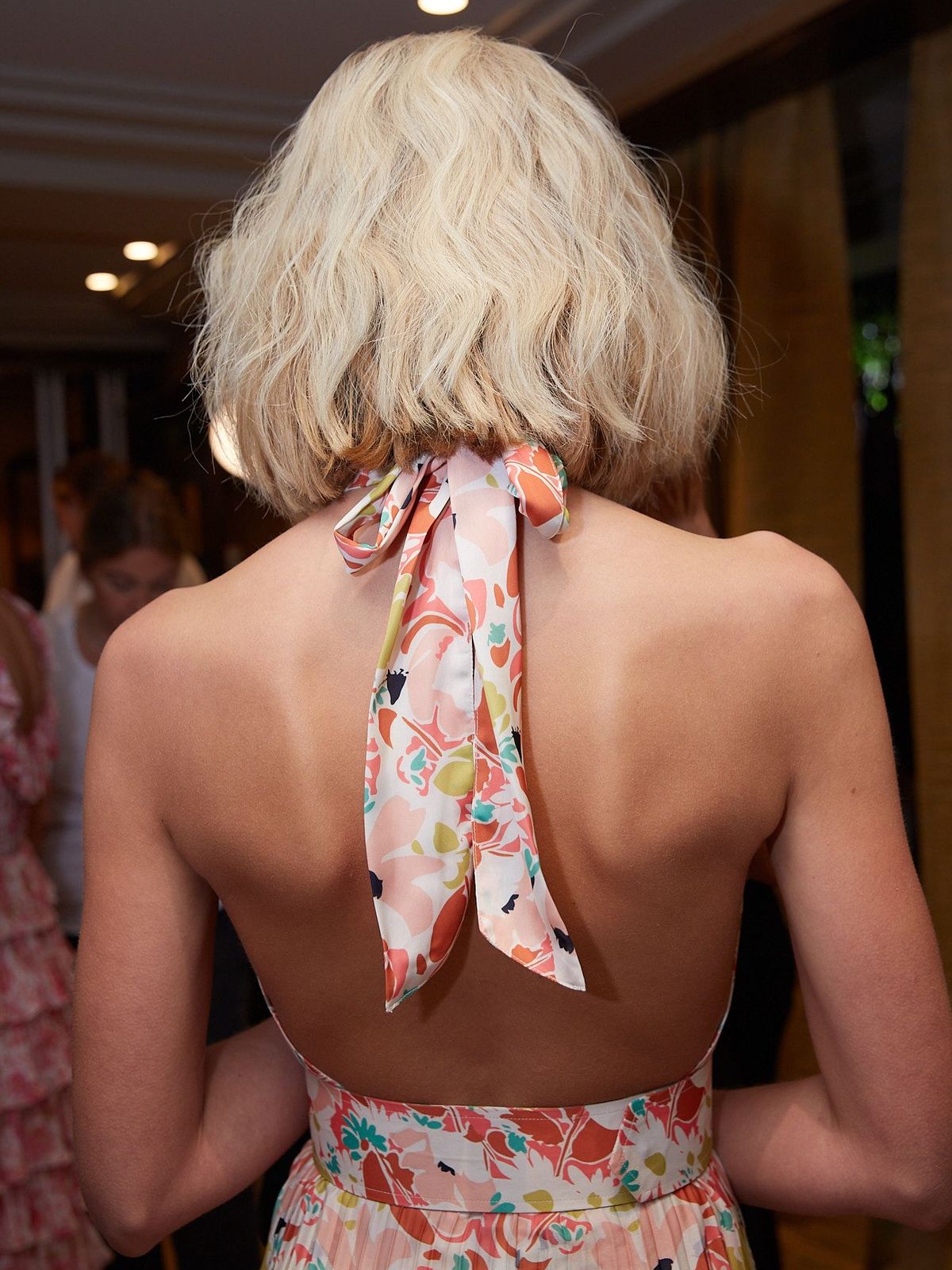 The silhouettes striding down the runway have grown slimmer and sexier for the coming season. Leaving some of the volume and cocooning comforts behind in the autumn/winter collection, the brand introduces cut-out and open backs, not to mention 1990s-inspired slip dresses for spring/summer 2023, "but all in a byTiMo way, of course." The runway show also sees several unique showpieces in the line-up, where a tiered sparkly tiered gown competed with a sequin set – just to name a few.
But as the final look left the runway – the music quieting down and the crowd beginning to stir – operatic music suddenly boomed through the intimate venue. A floor-length lace dress with dramatic details in the form of bell sleeves and a tiered mermaid skirt floated onto the runway. Almost ethereal, the look oozed with old-school romanticism.
Then, another dress emerges. Large-scale lace covering poured up sleeves and a sweeping train. And then another, with pearly buttons and sewn-on pleats. All in all, ten wedding dresses walked in what could only be described as a second show, introducing the brand's latest category: Bridal wear. And, as Elisa points out, the brand will open the door for bridal fittings in October for summer 2024 weddings.
See the full collection below: