Skip the gym today and bundle up for a workout outdoors instead
All products featured on Vogue are independently selected by our editors. However, when you buy something through our retail links, we may earn an affiliate commission.
While most of us – me included –use the temperature drop as an excuse to not workout, some brave the cold to keep up with their fitness routine. Blaming the rain, sludge, and morning chill for our lack of motivation, while understandable, is not an argument we will win. Today, high-tech workout gear and modern fabrics will keep us warm and dry even in the coldest of climates.
According to Sara Snædís Ólafsdóttir – Icelandic professional trainer and founder of at home workout subscription WithSara – finding the right gear is absolutely crucial to a successful outdoor workout. One aspect to consider is that even in freezing temperatures, outdoor exercise will cause you to sweat. "Wear something breathable and not too many layers," she says. "For me, the key is to be comfortable. I want the fabric to be tight but soft and I always wear high-waisted pants to avoid them rolling down."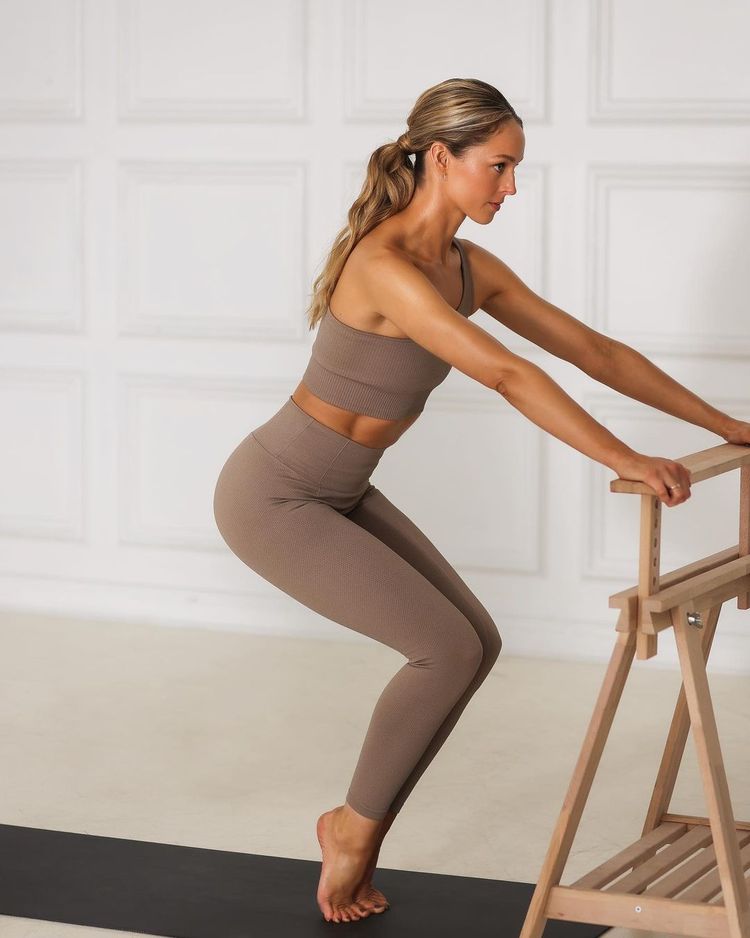 Personal trainer and barre instructor Sara Snædís Ólafsdóttir teaches classes in person and online. Photo: Sara Snædís
Using the right materials for the right layer is another crucial factor. "Having merino wool as your base layer helps sweat to evaporate quickly and air to circulate well," she explains. Cotton on the other hand will absorb the sweat and increase the risk of getting too cold. For the second layer, Snædís Ólafsdóttir suggests to opt for something that helps with ventilation and isolates you from the cold. Lastly she says that, "on top, I would recommend a breathable, windproof light jacket that will support your outdoor movement. And don't forget to cover your hands and ears as well."
Below, we have selected our favourite fitness gear to workout in the great outdoors: