The Hollywood actor reportedly picked up his new interest in ceramic art after finalising his divorce from Angelina Jolie
It's been a busy week for Brad Pitt. Not only has he recently announced that he will soon be launching his own genderless skincare brand, but he has also turned his creative focus to arts and crafts, unveiling his new pursuit: sculpture. And he's chosen Scandinavia to be the host country for his new side hustle, showing his pieces at Finland's Sara Hilden Art Museum.
The Hollywood actor's works are appearing alongside musician Nick Cave and the artist Thomas Houseago as part of an exhibition entitled "We" which will run until January 2023. Pitt, who reportedly first became interested in ceramic art post-divorce from Angelina Jolie back in 2017, is presenting nine different pieces at the Tampere museum.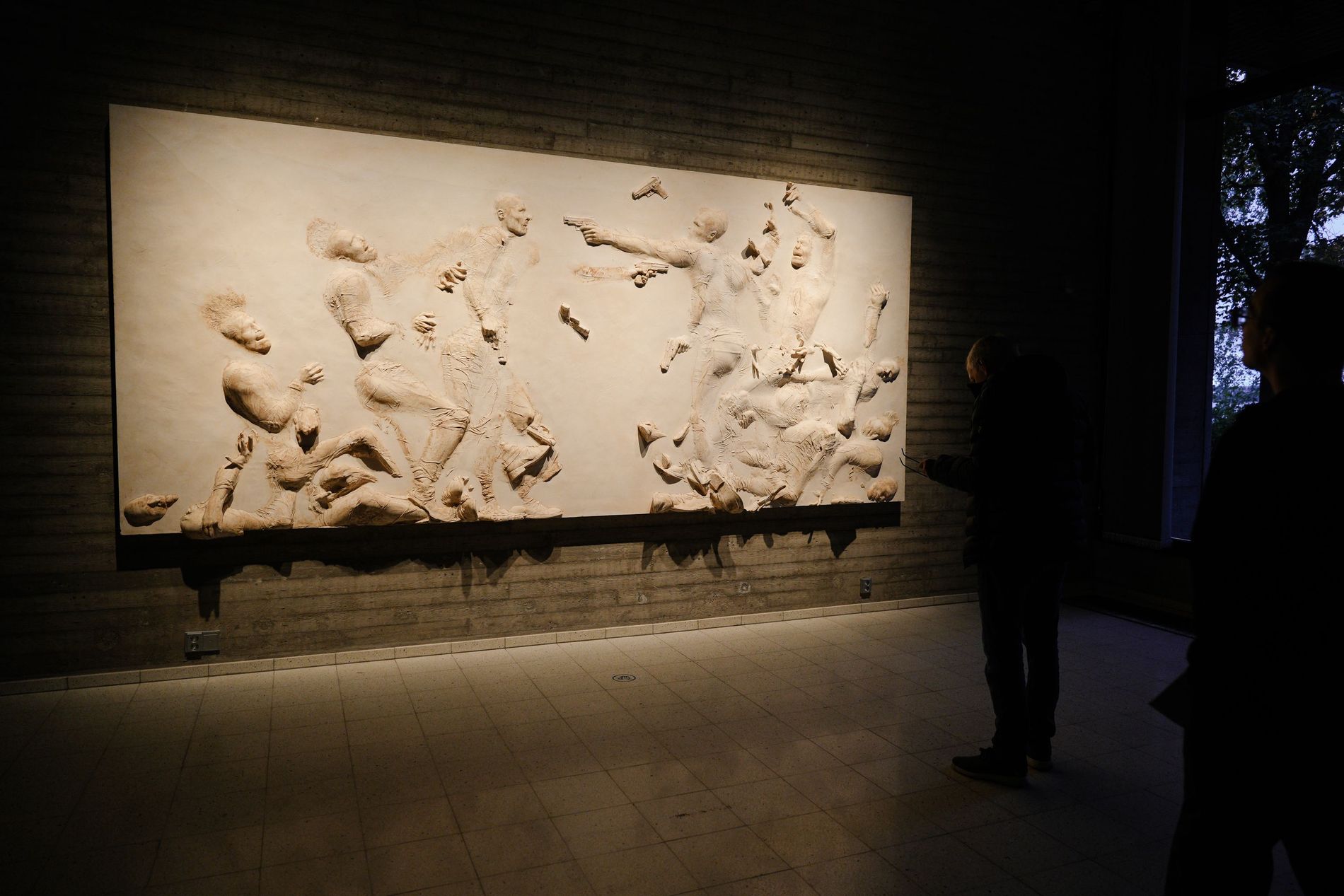 Photo: Getty
Amongst the pieces on show is the large molded plaster wall sculpture known as "Aiming At You I Saw Me But It Was Too Late This Time," from 2020 which depicts eight different figures in a gunfighting scene. The piece was constructed using a cast of different impressions of the human body.
There's also a coffin-sized box, one of the largest pieces in the exhibition, showing body parts such as hands and feet poking out at various different angles. And a house-shaped clear sculpture crafted from clear silicone with what appears to be bullet holes strewn throughout.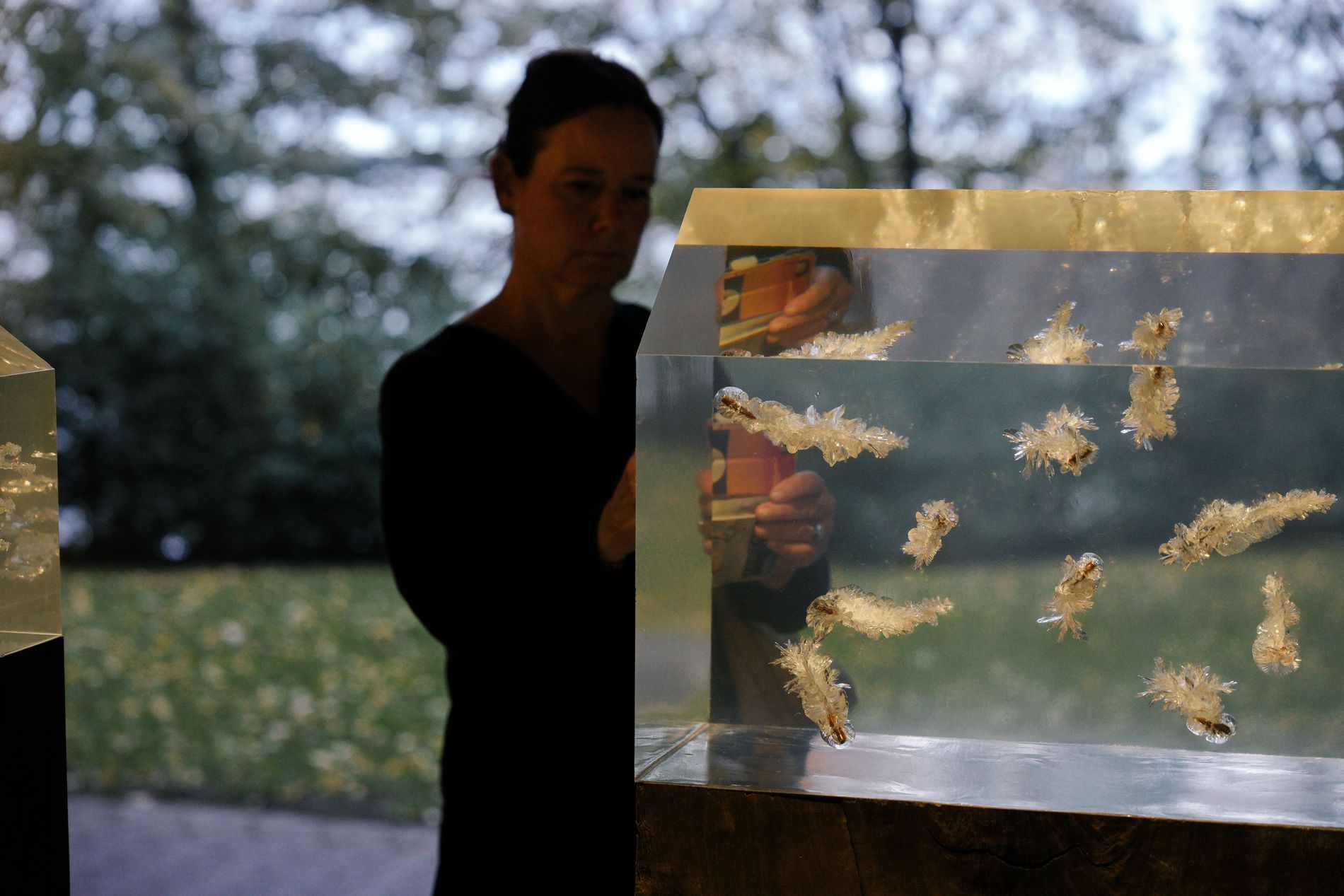 Photo: Getty
Speaking to the Finnish broadcaster YLE, Pitt detailed the backstory for the works: "To me it's all about self-reflection. It's about, you know, where have I gone wrong in my relationships? Where have I missed up?"
"It was borne out of ownership really what I call a radical inventory of self, getting really truelly honest with me and ... taking account those I may have hurt and moments I've just gotten wrong."