Modern tailoring and innovative sportswear come together for the perfect collection
In collaboration with BOSS
Fashion is going through a renaissance. The past year our wardrobes have become more relaxed, as we collectively traded in workwear for comfy Zoom silhouettes. And just as we start remerging, it's like Hugo Boss has understood our hesitation to move back to the office-appropriate section of the wardrobes. Making the transition easier, BOSS has teamed up with Russell Athletic for a Pre-Spring 2022 capsule collection.
Blurring the line between tailoring and sportswear, the collection has the magical ability to elevate relaxed dressing. Dressing up what is normally dressed down.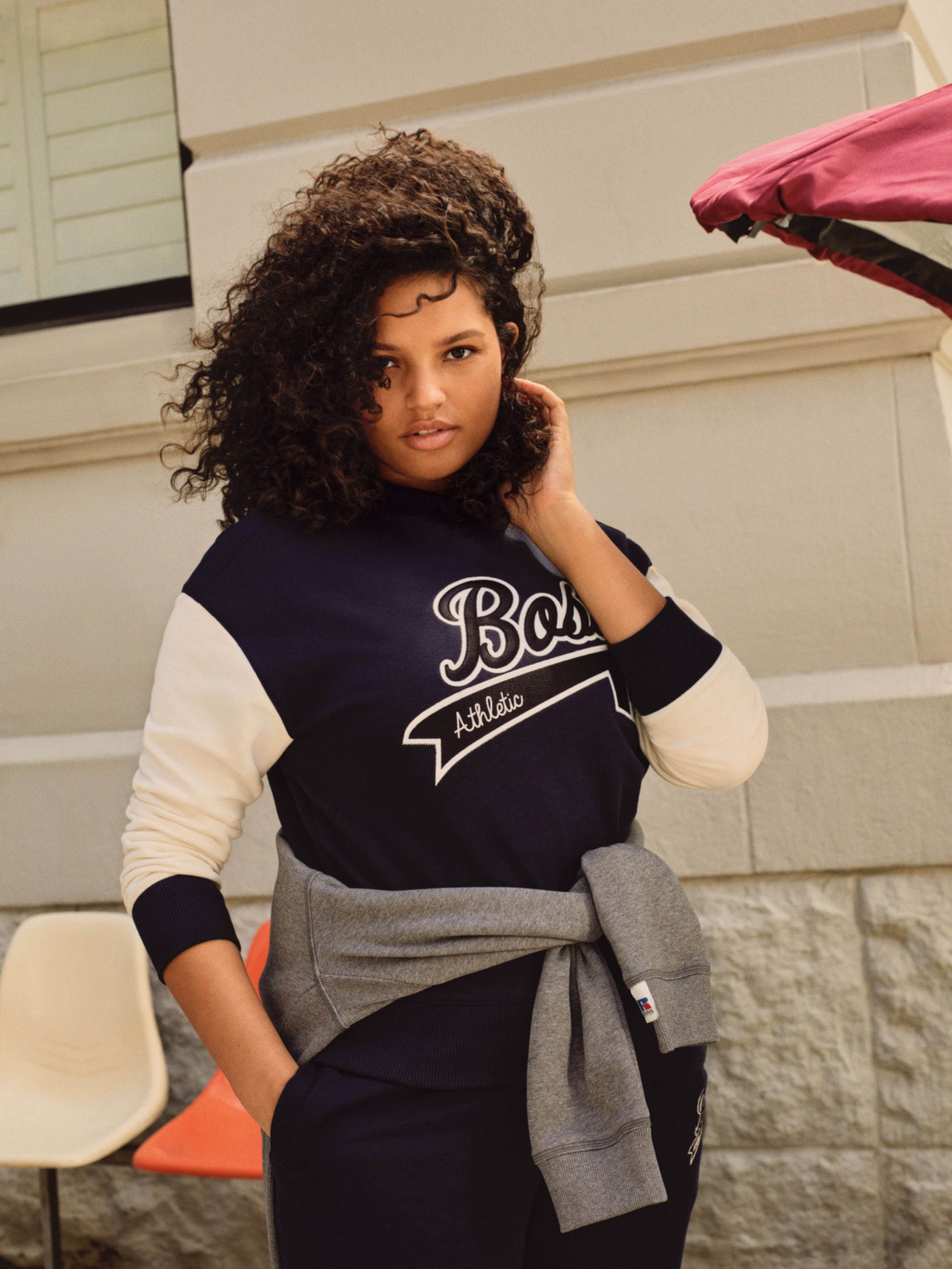 Photo: BOSS
BOSS is known for sharp tailoring, Russell Athletic is known for athletic wear so it seems like an unlikely pairing, however it's a match made in dreamy Varsity jacket heaven. The DNA of the two brands combine to create a collection that celebrates sport, most importantly the buzz of baseball, but also appeals to those who have never picked up a bat in their life.
If you think tailoring has nothing to do with leisure wear, then think again. A lot of classic pieces (looking at your polo shirt, pleated skirts and knit sweaters) actually started as a way to help people move. That's why diving in the archives of both brands was so important for this collaboration. In fact, Russell Athletic counts the first sweatshirt among its inventions.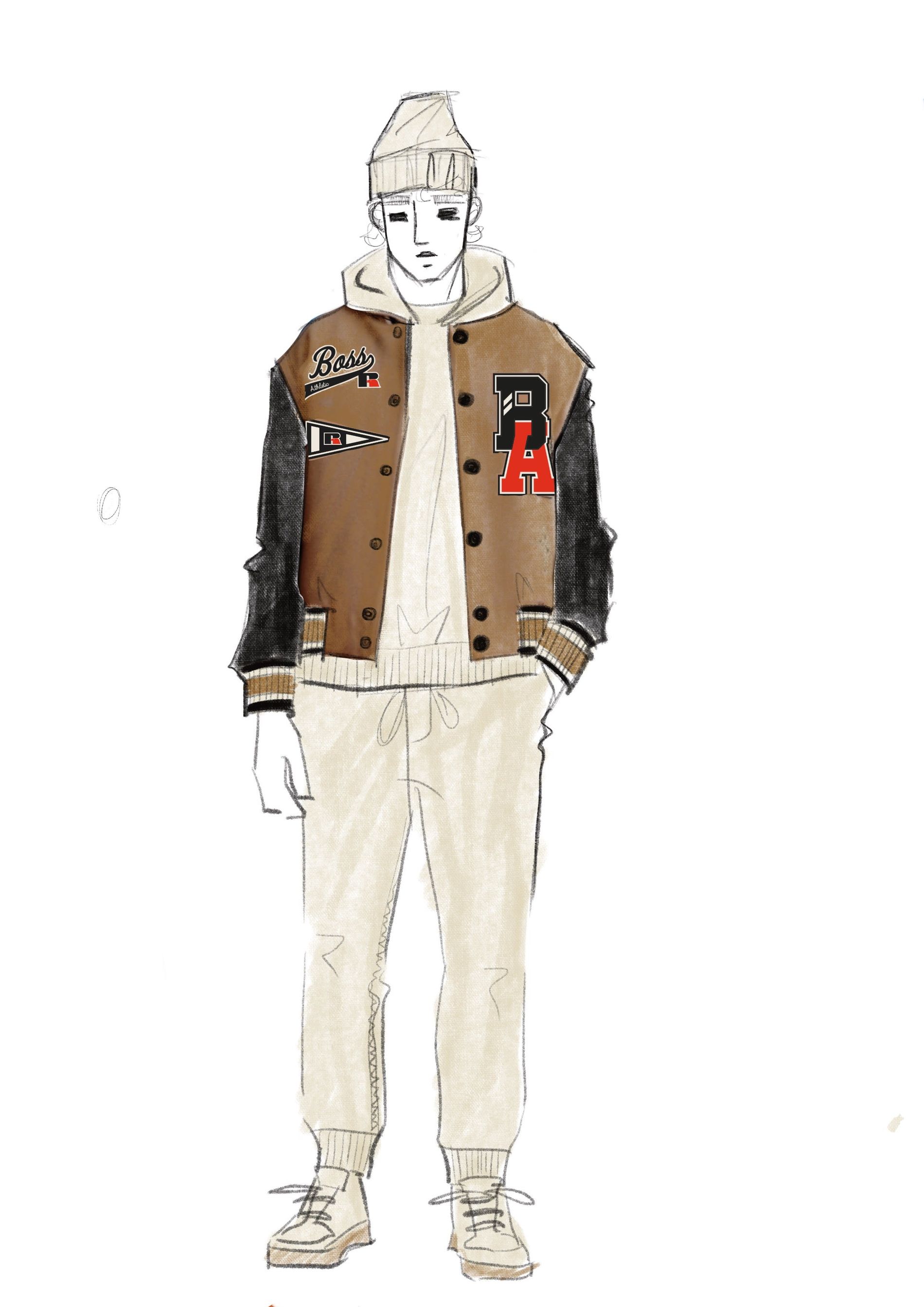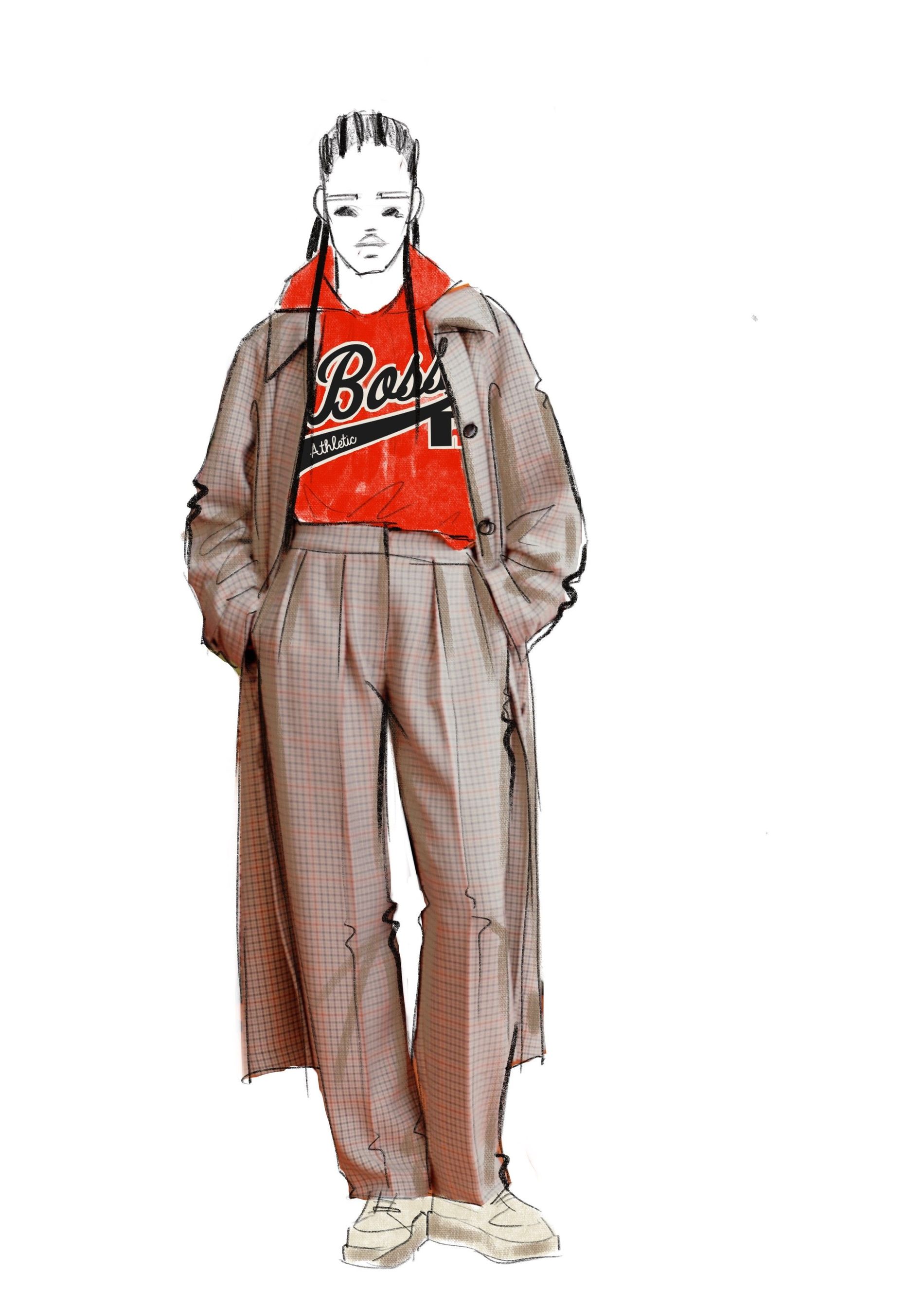 The result is a blue, cream and orange colour pop of 90's cuts that have never felt more right now. Checked duffle trench coats sit over bright tracksuits. Varsity bombers are paired with slim-line trousers, while relaxed blazers sit over hoodies. A special blended 'BOSS x Russell Athletic' logo also features across the collection, giving the pieces a vintage feel. It's a collab that has so much versatility. They are clothes that will take you places, while ensuring you'll always look polished.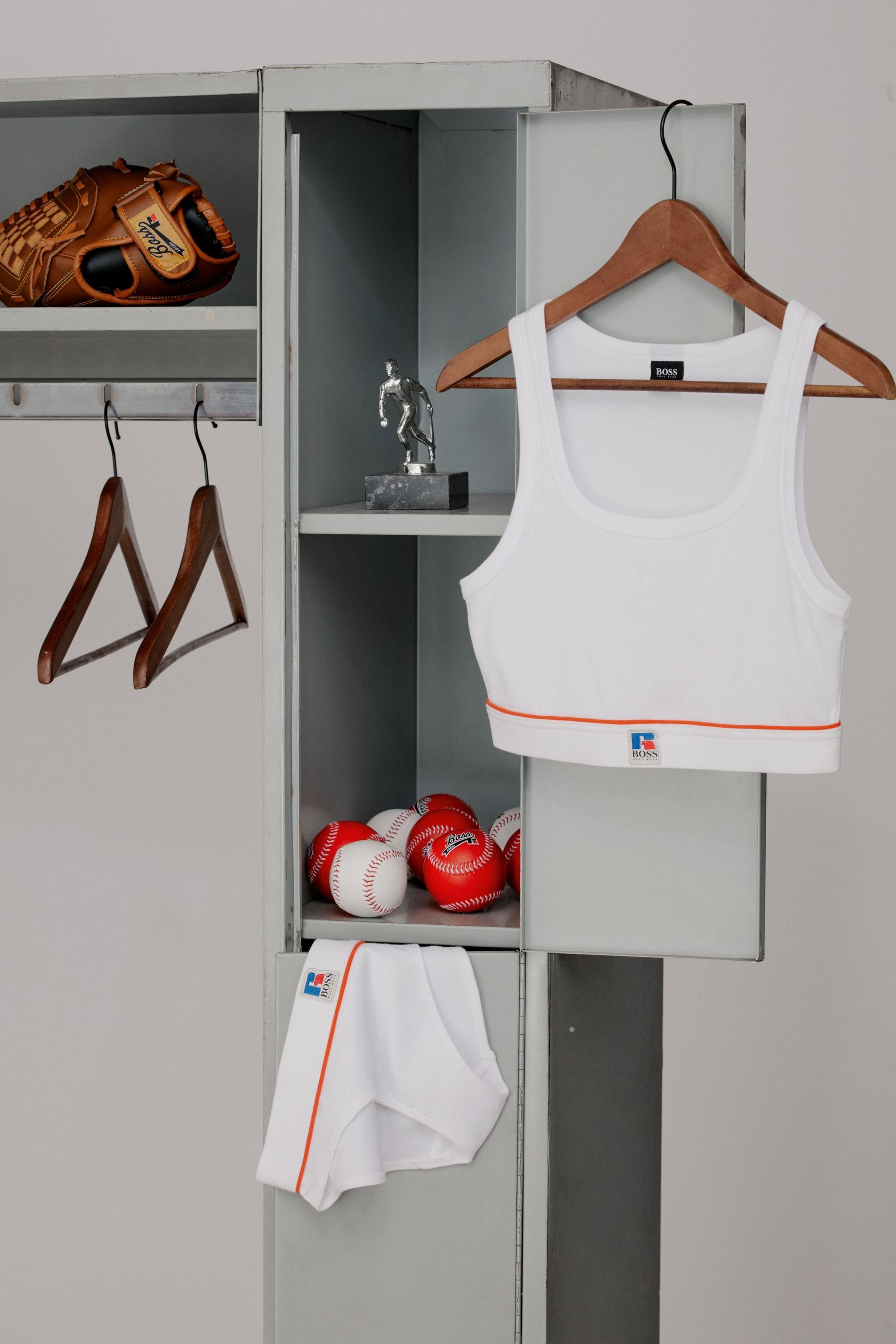 This is the second time the two iconic brands have come together. Earlier this year the labels created a wildly successful capsule range of effortless, refreshing and innovative pieces. This Pre-Spring offering is the perfect follow up album, one that we know will be greatly received.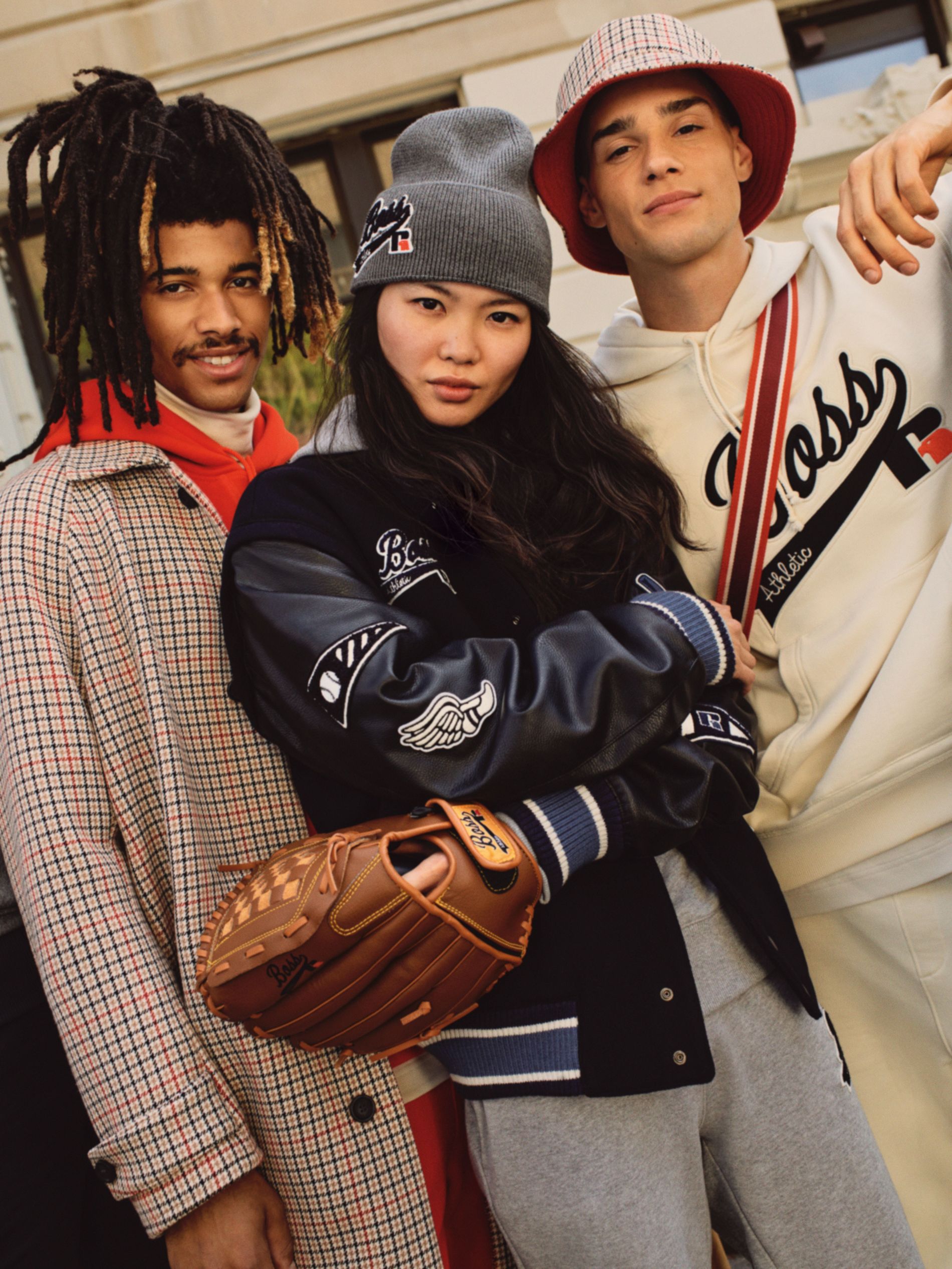 Photo: BOSS