What happens when an iconic footwear brand meets a beloved Danish homeware label? We sit down with the creative lead of Tekla, Christoffer Lundman, to get the full story behind the brand's new collaboration with Birkenstock
With the alluring credentials of comfort on the rise since the days of Covid, it's not surprising that both Birkenstock and Tekla have both seen the allure of their stylish sense of functionality and ease rising over the years.
And now, it only feels natural that the latter Copenhagen-based homeware brand is the newest collaborator for Birkenstock's iconic heritage line called 1774, the ongoing, changing collection where the footwear brand pays tribute to its iconic designs by collaborating with other labels. Offering a sense of serenity without compromising on style, this new collaboration is designed with 'contemplation and comfort' in mind.
"Once the conversations for a possible collaboration started, we immediately felt there was a natural fit," Tekla's creative lead Christoffer Lundman explains. "We wanted to reflect the point of commonality between Tekla and Birkenstock; our natural synergy when it comes to quality, longevity, and craftsmanship. We started by discussing a mood of reflection, and how daydreaming can feed creative work – how small moments of stillness can help you see things differently," he says.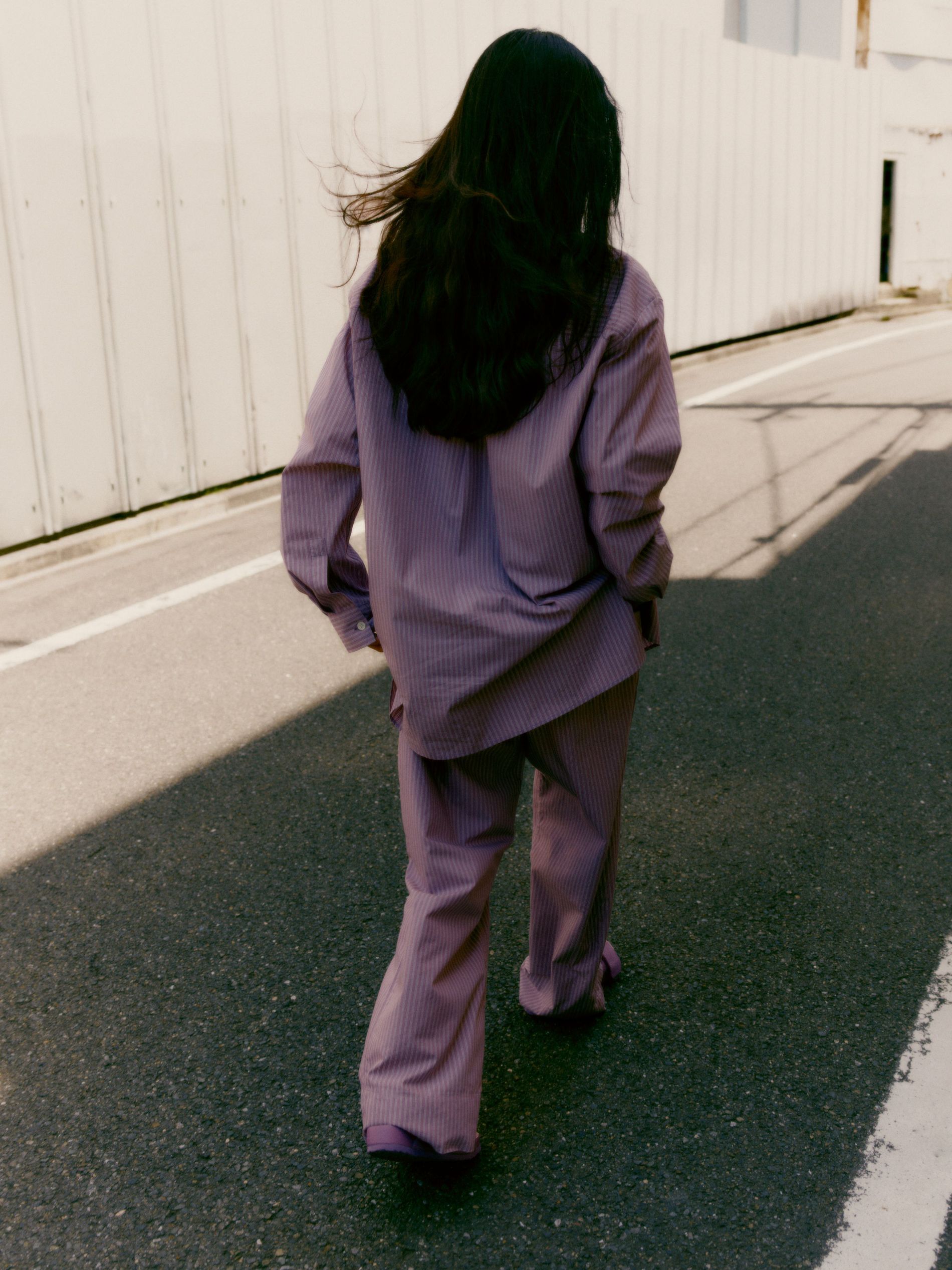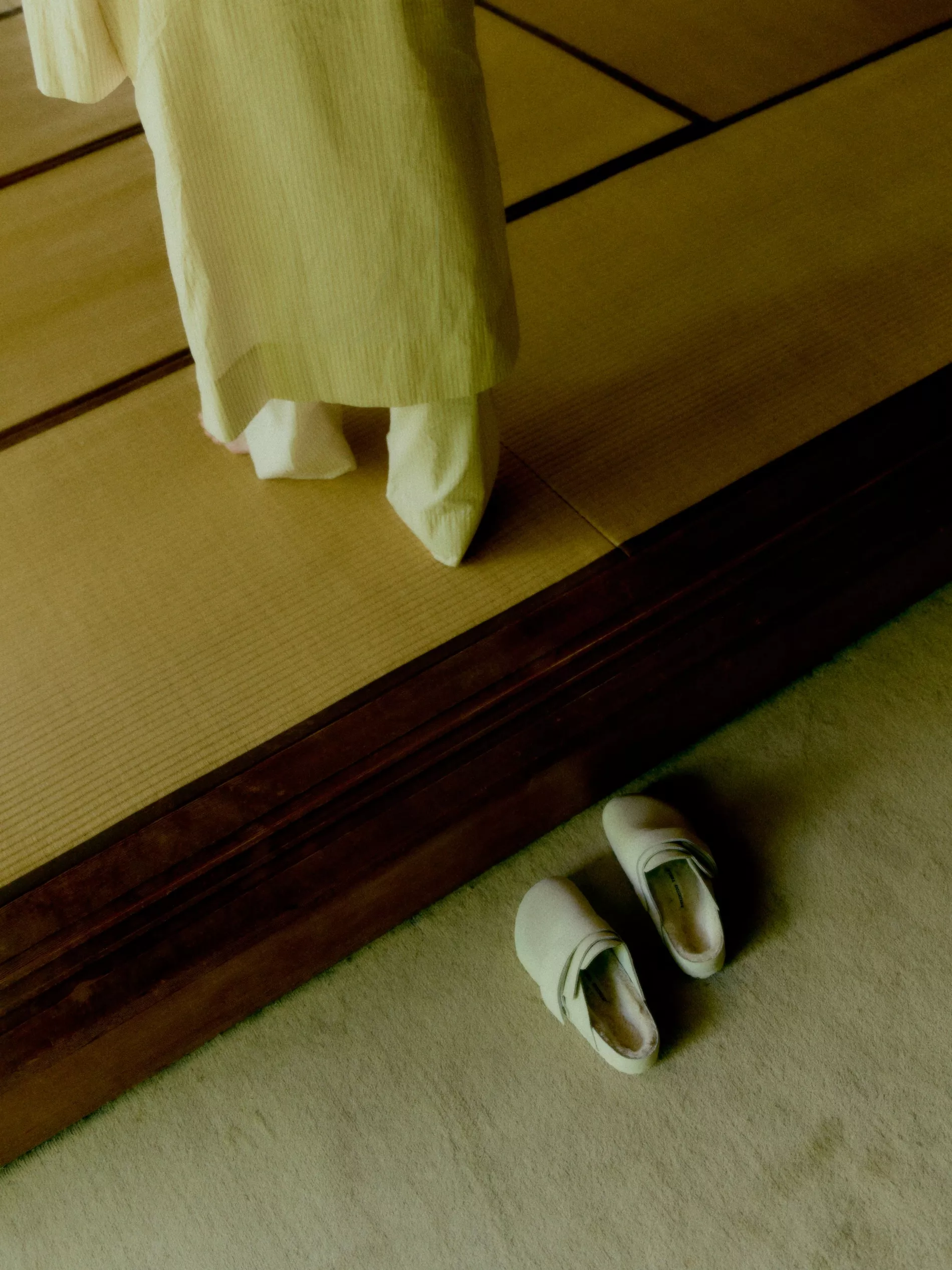 This collaboration marks a significant debut for both Birkenstock and Tekla, marking the German heritage brand's first time working with a Nordic brand. In addition to that, the venture takes the footwear brand into the realm of apparel for the first time ever, while Tekla, known for its cosy homeware, steps into the world of footwear. The result is a collection that marries the best of both worlds, based on the concept of comfort and serenity.
The collection introduces an elevated take on the brands' silhouettes, states Lundman. "Our classic silhouettes have undergone further conceptualisation, testing, and refinement, resulting in a unique collection that stands on both brands' shared values," he says. "With comfort central to what both we and Birkenstock create, the collection embodies the feelings of home. The sleepwear silhouettes are completely new – the shapes are more generous and there are details made exclusively for the collection."
We started by discussing a mood of reflection, and how daydreaming can feed creative work – how small moments of stillness can help you see things differently.
Christoffer Lundman, creative lead at Tekla
The line-up includes an oversized kaftan with unique details, an elongated long-sleeved shirt, as well as pants and shorts with a single-leg pleat for extra volume. All sleepwear items are cut in an oversized, unisex fit from Tekla's crisp and lightweight cotton.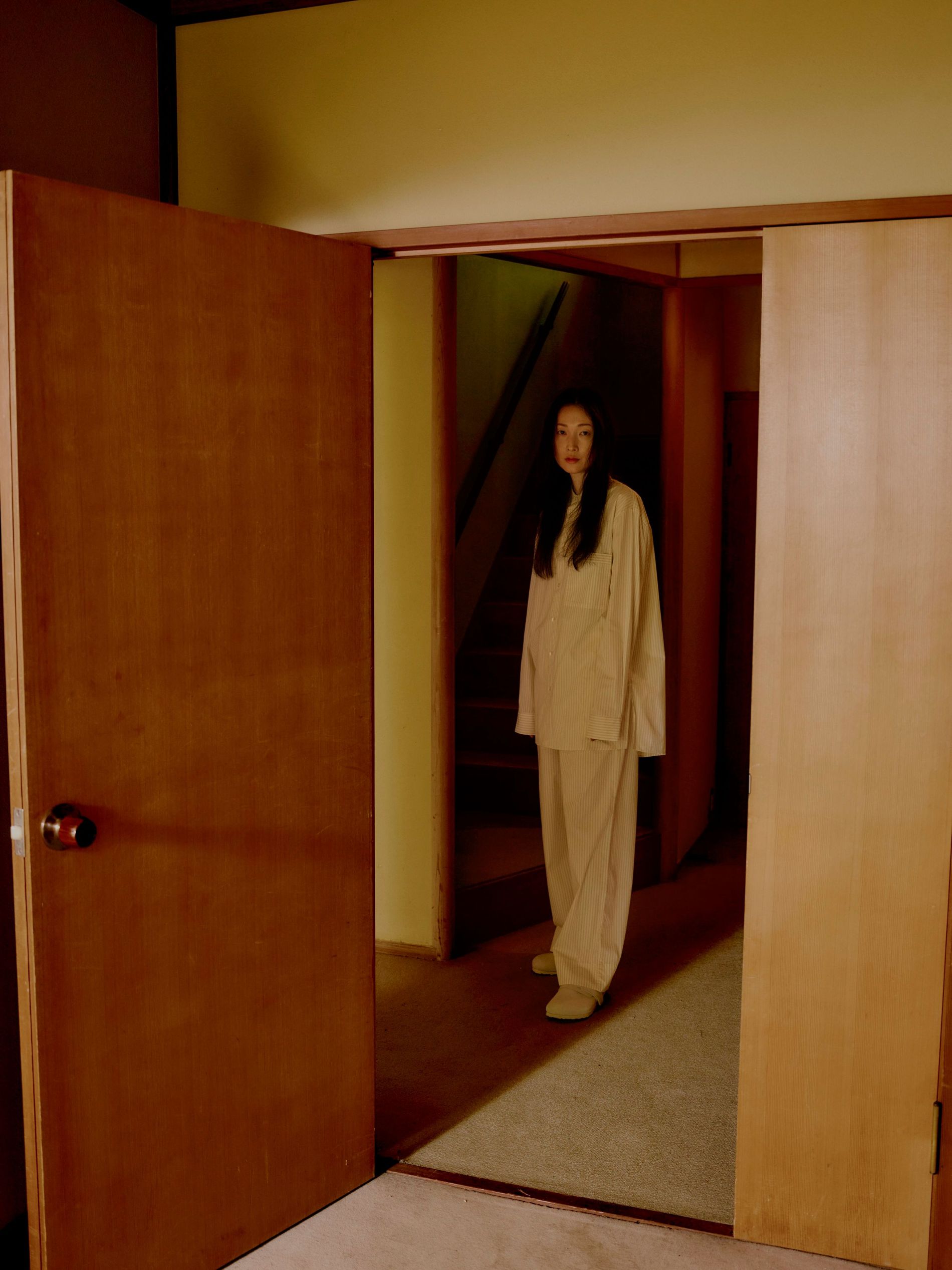 In addition to the sleepwear designs that combine the vision of the two brands, Birkenstock's iconic designs – such as the Nagoya slip-on clog and Uji sandal – have been reimagined into brand new styles with a Tekla twist. In Lundman's words, "Birkenstock's silhouettes have been elevated with updated details like hand stitching and a soft shearling cover on the footbed replacing the iconic cork sole."
But besides creating the specific designs, it was mostly the process of creating a world where Tekla and Birkenstock meet that was so special about this collaboration. "Bringing everything to life with this collection was an exciting journey throughout," Lundman says. "The whole process felt very special. At Tekla, we have been very fortunate to collaborate with those we admire. Birkenstock is a brand that transcends fashion, occupying a space completely their own, which is something we aspire to be too."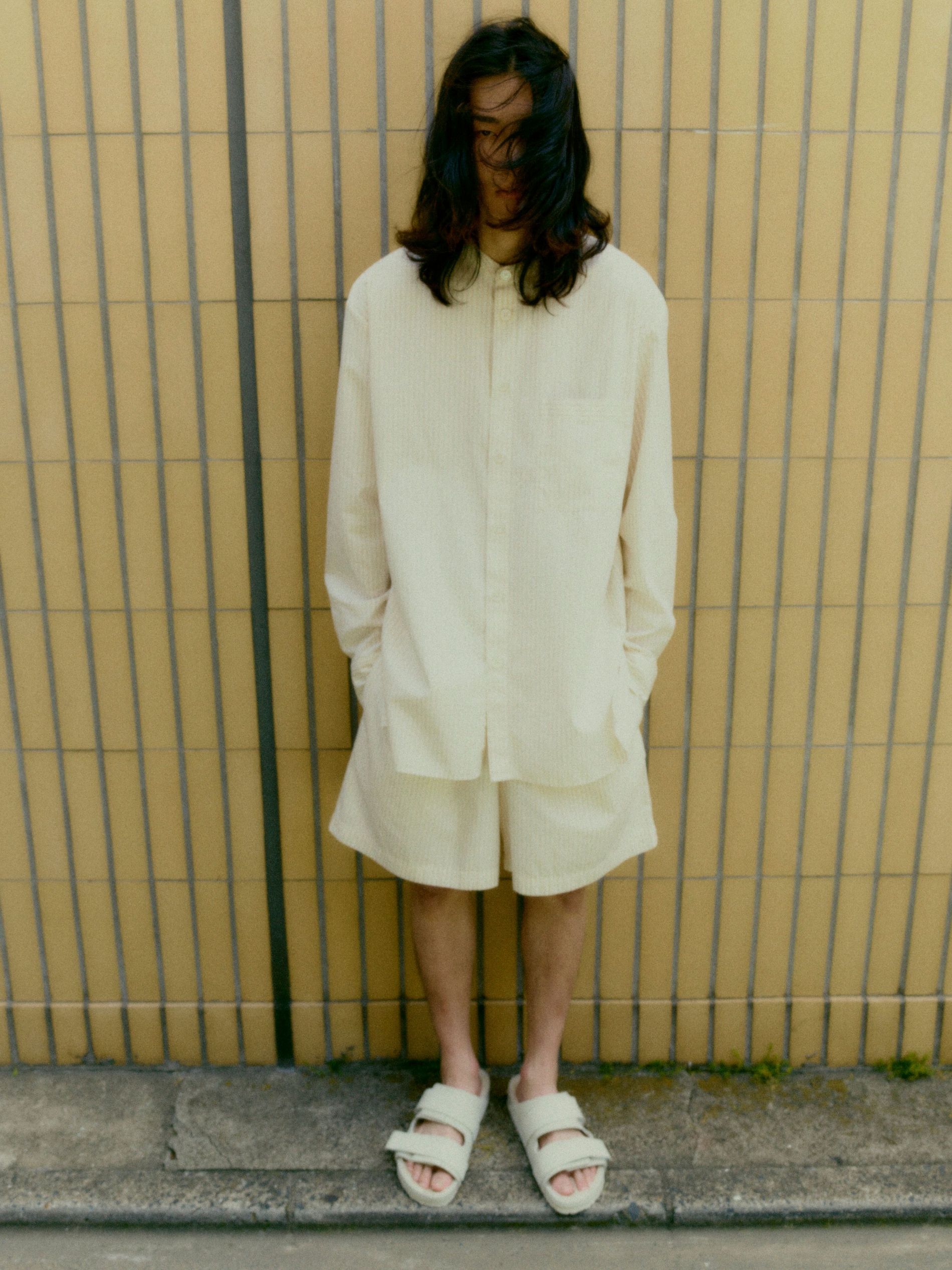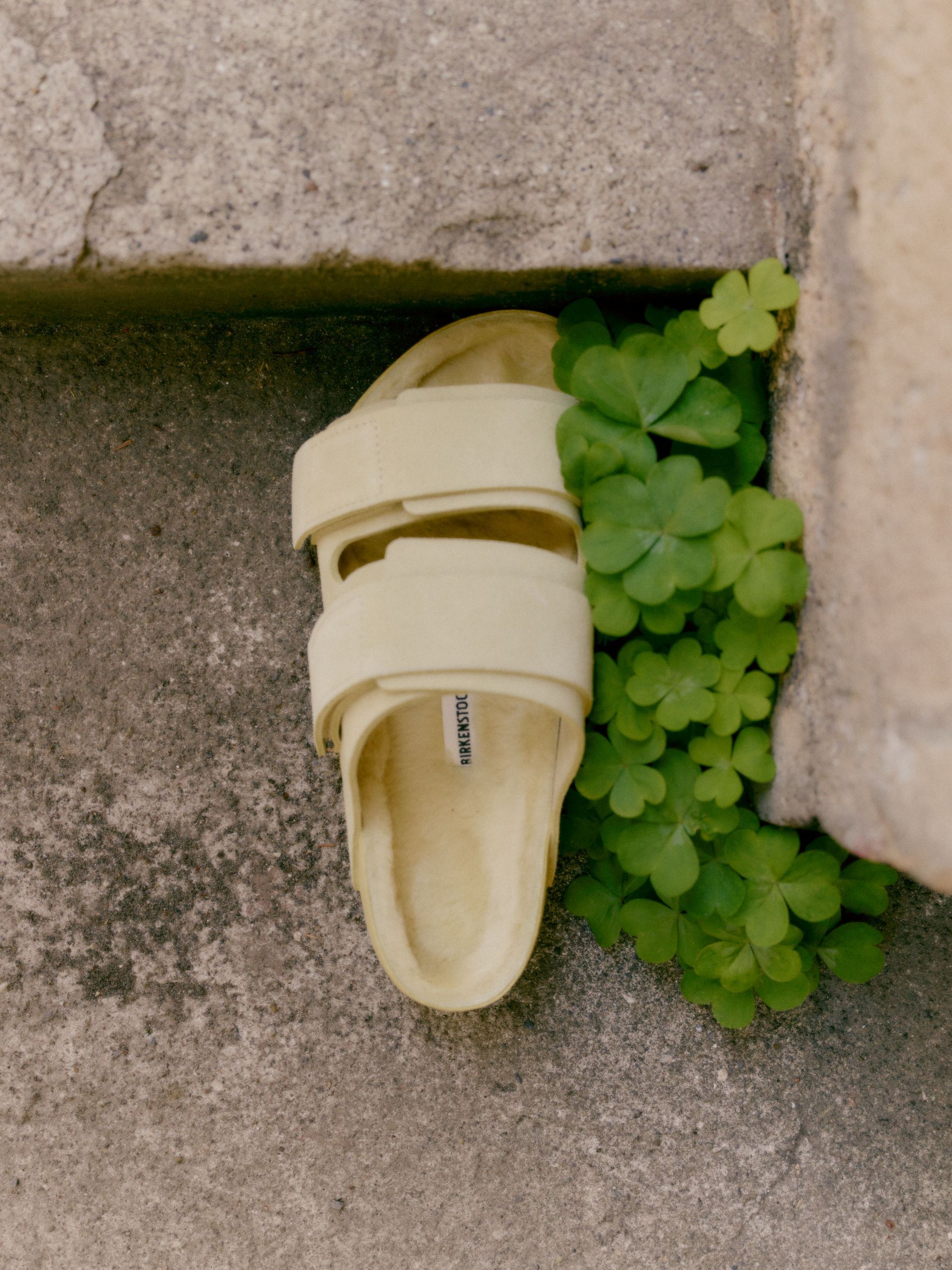 What does Lundman want the wearer to experience when wearing their collaborative collection? "Comfort is the first thing that comes to mind," he responds. "Our aim was to create pieces that make you feel completely at ease."
Birkenstock x Tekla is set to launch on October 12th, available exclusively at Matches, and the webshops of Birkenstock 1774 and Tekla, and the Tekla Flagship Store in Copenhagen. From October 17th onwards the collection will be available in selected retailers.