After a year of high-comfort sneakers, high heels are back with a vengeance. But is there a place for both in our wardrobes?
Never have I felt the need to make myself more comfortable than in the last year – after all, 2020 was nothing if not uncomfortable, in so many ways. As a result, I've surprised myself with a new-found interest in sneakers: I'm very into New Balance and, if a pair in my size becomes available on a resale site, I'm willing to pay three times the price for the right pair of Nike Jordans.
Yes, sneakers have earned an unexpected place in my heart, right up there with Chanel's 'dad sandals' and overpriced designer flip-flops. You might argue they've replaced what heels used to be for me – or at least replaced the excitement I used to feel when Bottega Veneta launched a mule in yet another new colourway.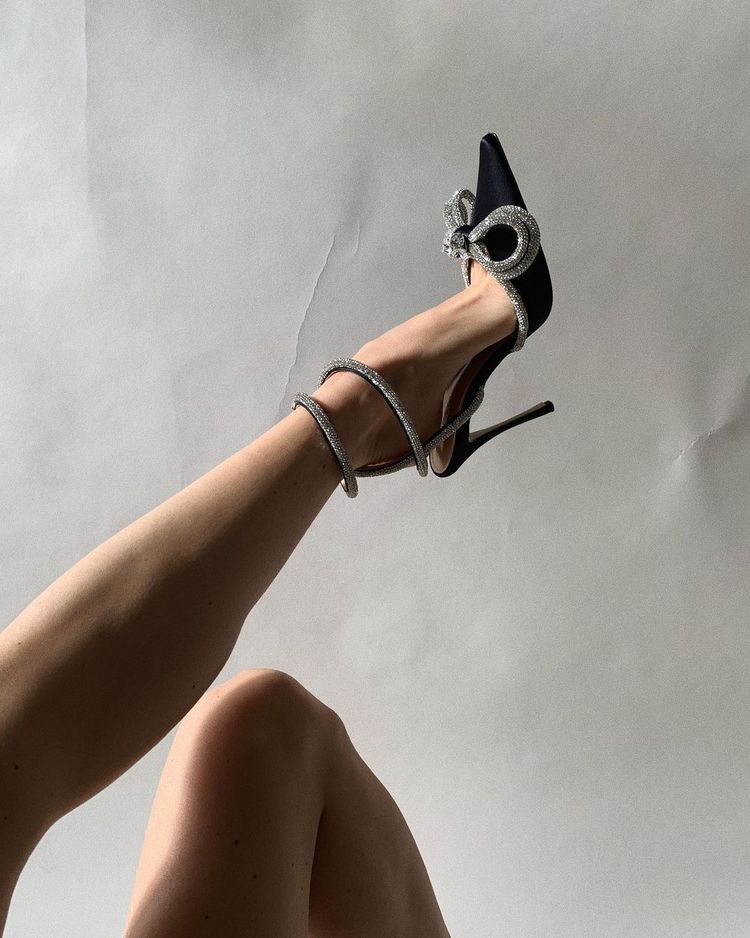 Mach & Mach's embellished crystal pumps. Photo: Sandra Hagelstam
While I've been shopping with practicality and need in mind, I have also kept hope alive by ordering numerous pairs of totally unpractical, insane and utterly unnecessary Amina Muaddi glittery sandals. I've unpacked them all with a greedy grin on my face, strapping them on immediately to accompany my purple Pangaia sweatpants. Of course, I haven't worn this outfit anywhere but my living room, but it has helped to manifest occasions when I will, eventually, have an actual reason to debut my new shoes. As the saying goes: dress for the job you want.
I know for a fact that I am not the only one who has pranced around at home in fantasy heels and sweatpants, or argued with myself about whether or not to invest in a new handbag. Neither the highest heels nor the most covetable bag would be even remotely necessary for my Zoom meetings, but practicality has never been my main motivation when investing in a pair of collector's item Prada pumps. And I can still remember getting my hands on a pair of sold out, impossible to find Amina Muaddi PVC Begum slingbacks. The way I carried myself in these Cinderella pumps was, unsurprisingly, totally different from the way I would drag my feet around in a pair of clunky Chelsea boots.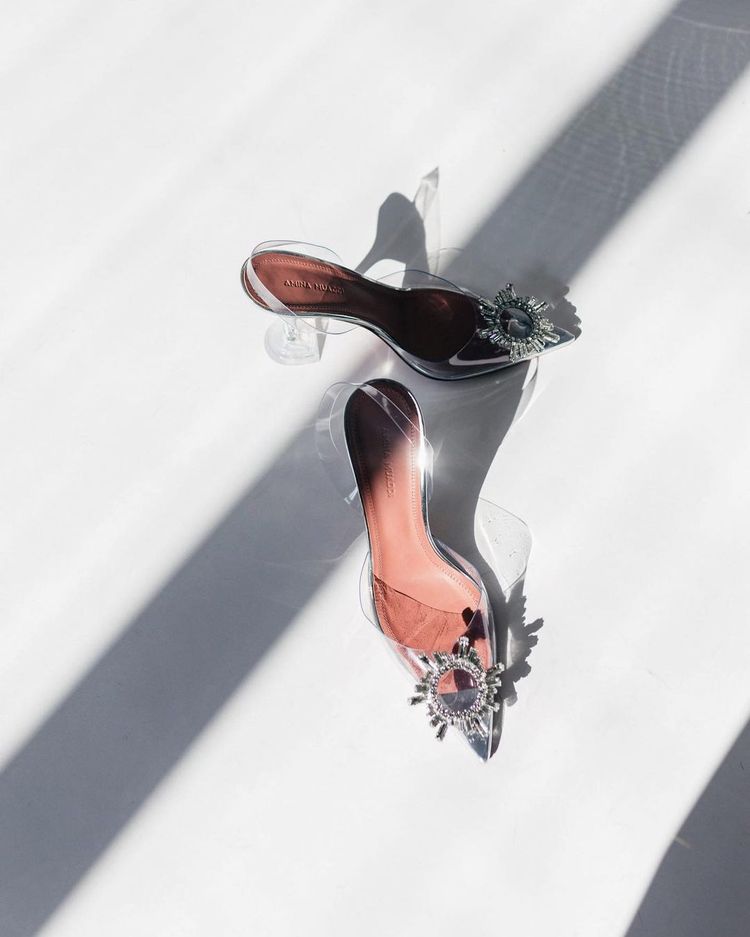 The coveted Amina Muaddi begum slingbacks. Photo: Sandra Hagelstam
Finally, long-awaited parties are on the horizon again and, much like during the Roaring Twenties a century ago, people are eager to go out dancing. To wave adieu to the colour coordinated sweater sets and welcome back unapologetically high revenge heels sounds, at first, like a dream come true. But is there a way to embrace both?
The contrast between our pandemic fashion and the return to the heel was present on the AW21 runways, where designers showcased both comfort and sky high fantasy platforms in weirdly wonderful symbiosis to present something that looked not unlike a 'Instagram vs. Reality' moment. As we all strive to redress our consumption habits – whether that means voting with our wallets for designers who create seasonless collections, or simply investing in fewer, better styles that really excite us – a wardrobe that mixes and matches well is an attractive prospect.
I'll still find a place for those New Balance sneakers, even if I no longer wear them every day (or every evening, for that matter). But there's no doubt I'll be taking the chance to finally step out as my best self in a towering pair of five-inch heels as soon as I possibly can.