Hair bows and hairbands have shaken off their prim, schoolgirl connotations to become the accessory du jour this season
All products featured on Vogue are independently selected by our editors. However, when you buy something through our retail links, we may earn an affiliate commission.
If we were to take a wild guess, it's probably been a decade or three since you last wore a bow in your hair. But you may want to put your haberdashery skills to use again. Once considered twee, hair accessories are now offering the same level of joy as statement jewellery. Not only that but they're a particularly festive choice for this time of year.
Bows, in particular, are enjoying a moment in the spotlight having become a staple on the fashion runways and red carpet. Only a few weeks ago at a BAFTA event, Margot Robbie opted for loosely textured half-up half-down hair, fastened with a Chanel bow. Teamed with a rose-pink lip, a gentle contour, softly rimmed eyes and little else, it was a masterclass in effortless style.
If further proof of its fashion credentials were needed, the hair bow was one of Gabrielle Chanel's favourite accessories. Ergo, models walked the runway at the Metiers d'Art 2021 show in Paris last December with black bows fixed into their deep side partings. While at the Haute Couture AW22 show, Chanel fastened giant black and white bows at the crown of the head, with the ties falling at different lengths through softly undone hair.
The enduring appeal of bows is that they work with any hair type and length. "What I really like about accessorising with a bow is being experimental with the different colours and textures," says Zoe Irwin, global colour and trend ambassador for GHD. "Adding a bow is such a great way to elevate any look." The trick with fine hair that can look wispy in an updo, says Irwin, is to leave some tendrils loose above the ear as it gives the illusion of volume, whether you wear your hair in a full or half ponytail.
The humble headband is also making a comeback on grown-up hair. Dior framed up-dos with crystal headbands for its AW22 show, while Bella Hadid has worked several iterations into her off-duty look, including a thick black band and a Y2K inspired zig-zag headband.
Ahead, a few of our favourite hair accessories to serve as inspiration for your holiday hairstyle.
The jaunty side bow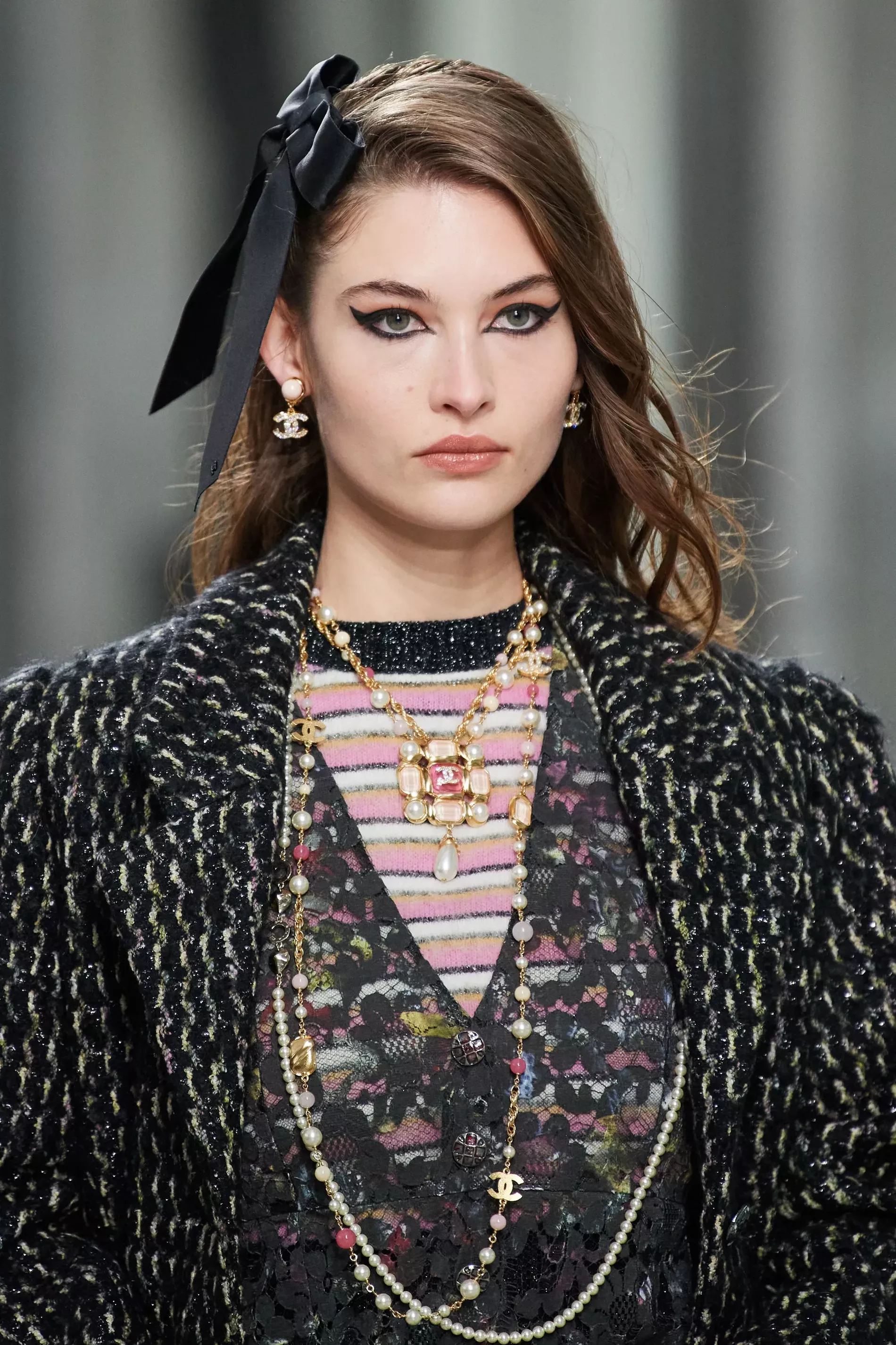 Undone French-girl hair and a grosgrain black ribbon, haphazardly fixed to the sides of the models' heads, was the order of the day at the Chanel Metiers d'Art 2021 show. With the lengths of the bow grazing barely made-up cheekbones and dramatic black winged eyeliner, the look is pretty and tough in equal measures.
The beaded hair clip
Not all bows have to be black and exaggerated in size. At the 2022 Cannes Film Festival, Elle Fanning opted to pin back her flaxen hair with a delicate, shimmering beaded bow that matched her baby pink gown.
The low-key headband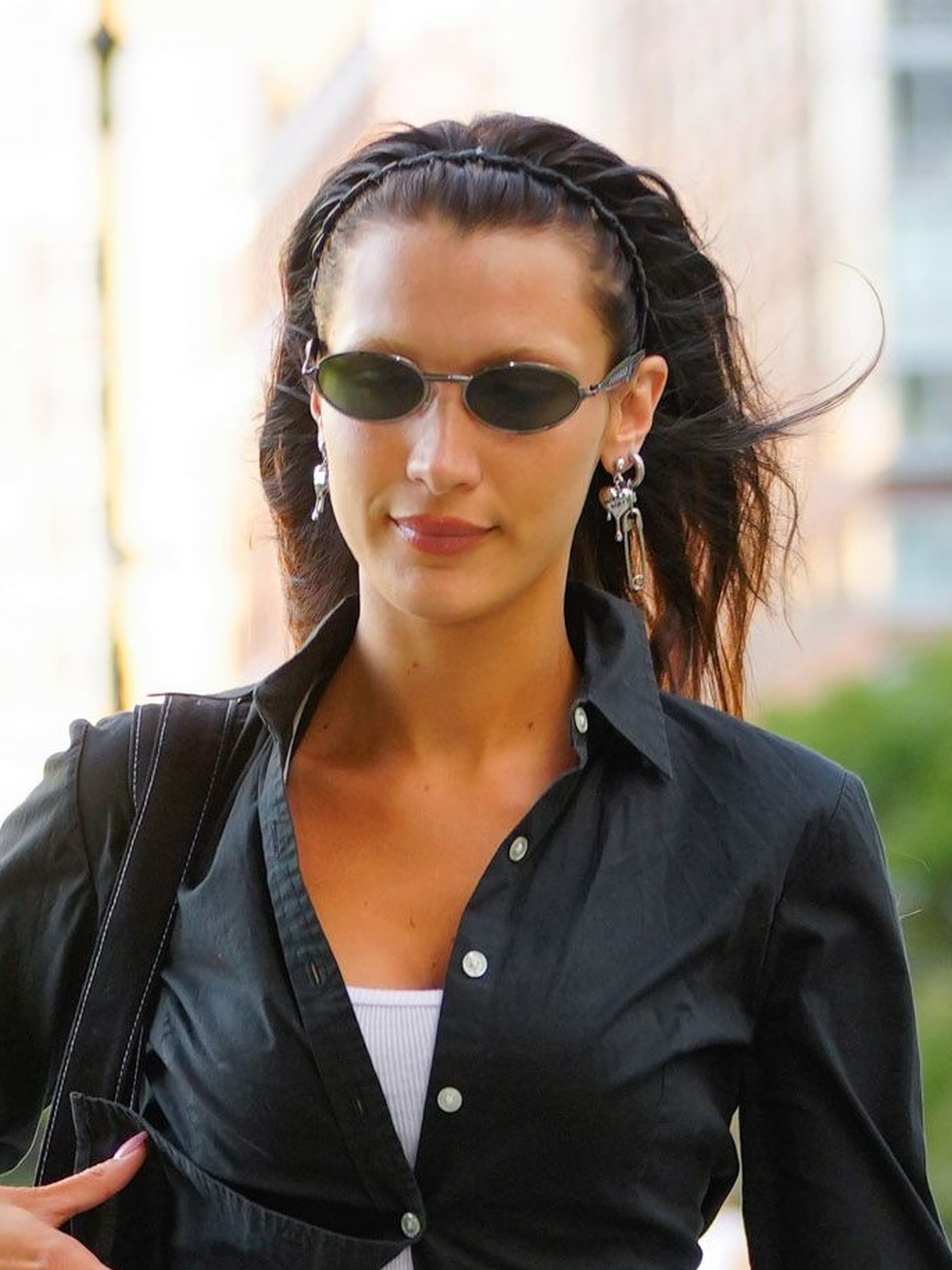 Getty.
Bella Hadid relied on various styles of headband for sweeping her hair away from her face on off-duty days in-between New York, Paris and Milan fashion weeks. She matched each band to her outfit - here a thin black zig-zag headband fits seamlessly into the black and white dress code.
The half-up, half-down bow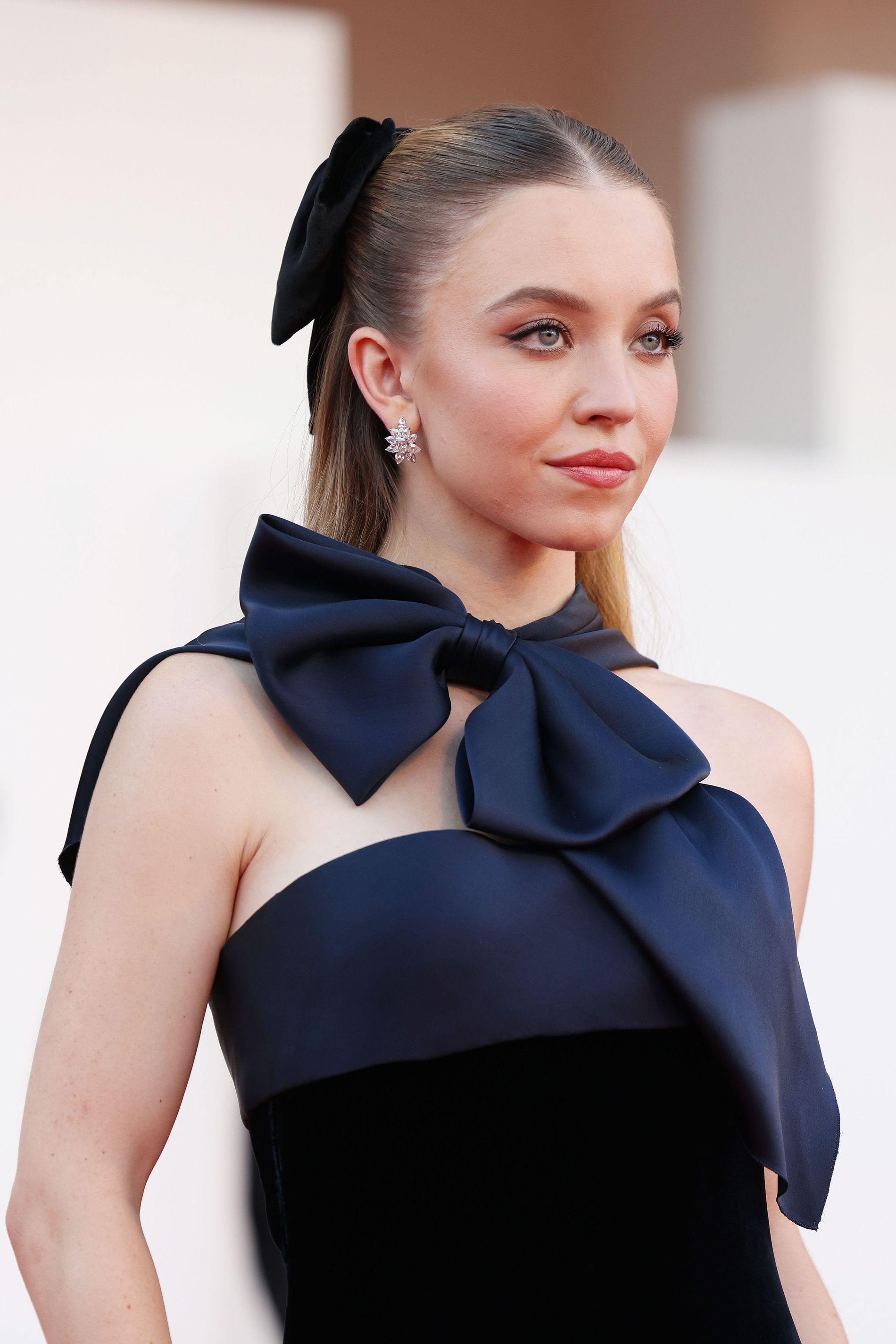 Getty.
It seems Euphoria's Sydney Sweeney can't put a foot wrong in the style stakes. At the 2022 Venice Film festival, she too opted for a bow – but this time she served up a high half-up half-down ponytail, accessorised with a black velvet bow to match the one gracing the neckline of her dress.
The curly high ponytail and bow
This delightful combination of natural curls, a high ponytail and giant white silk bow is proof that this hair accessory can look feminine without being either prim or proper.
The crystal-embellished hairband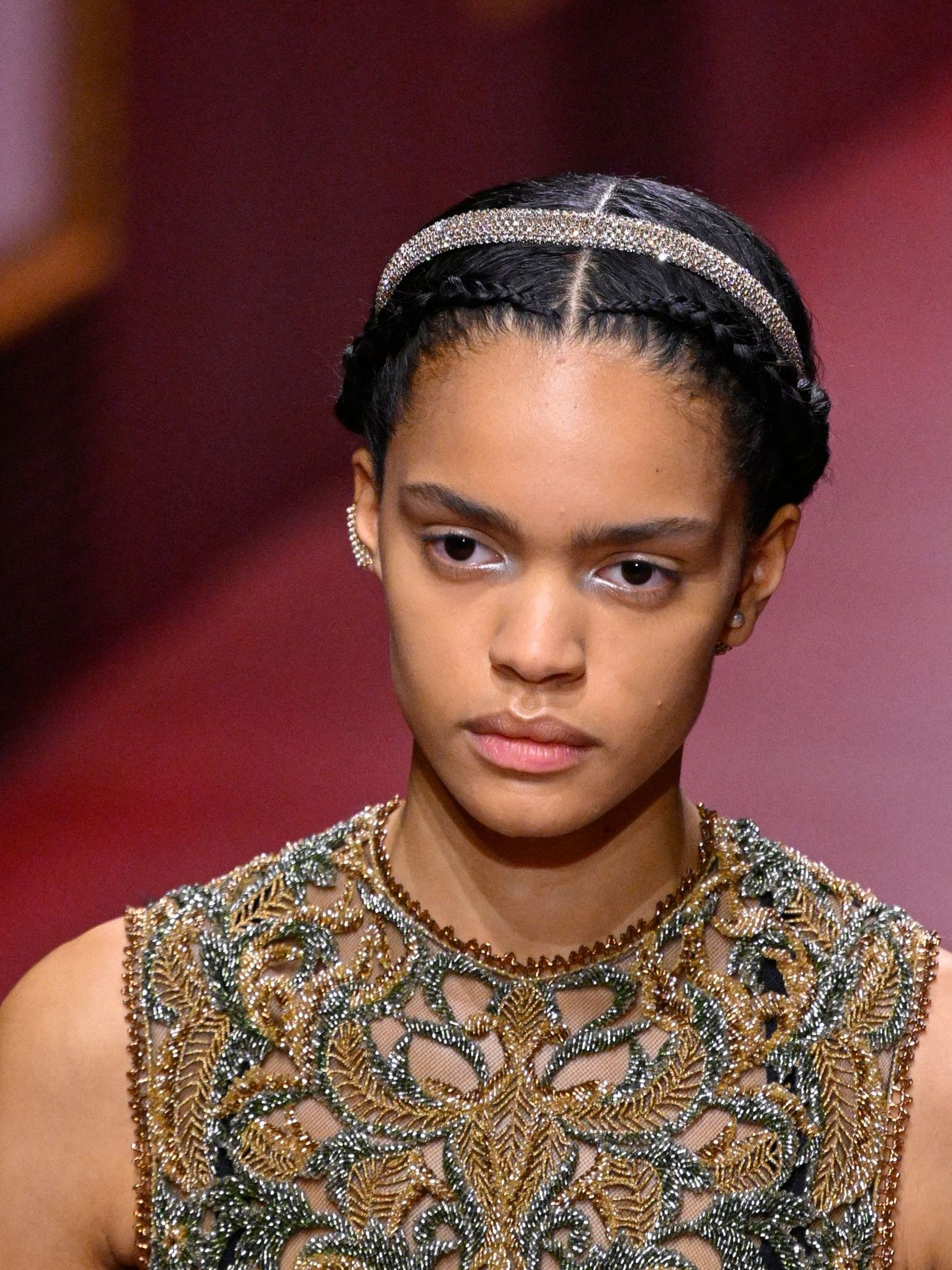 Getty.
Tight braids, pulled into chic chignons, were topped off with crystal-encrusted headbands at Dior. The perfect hairstyle combination for party season or even winter weddings.
The low ponytail and crystal barrette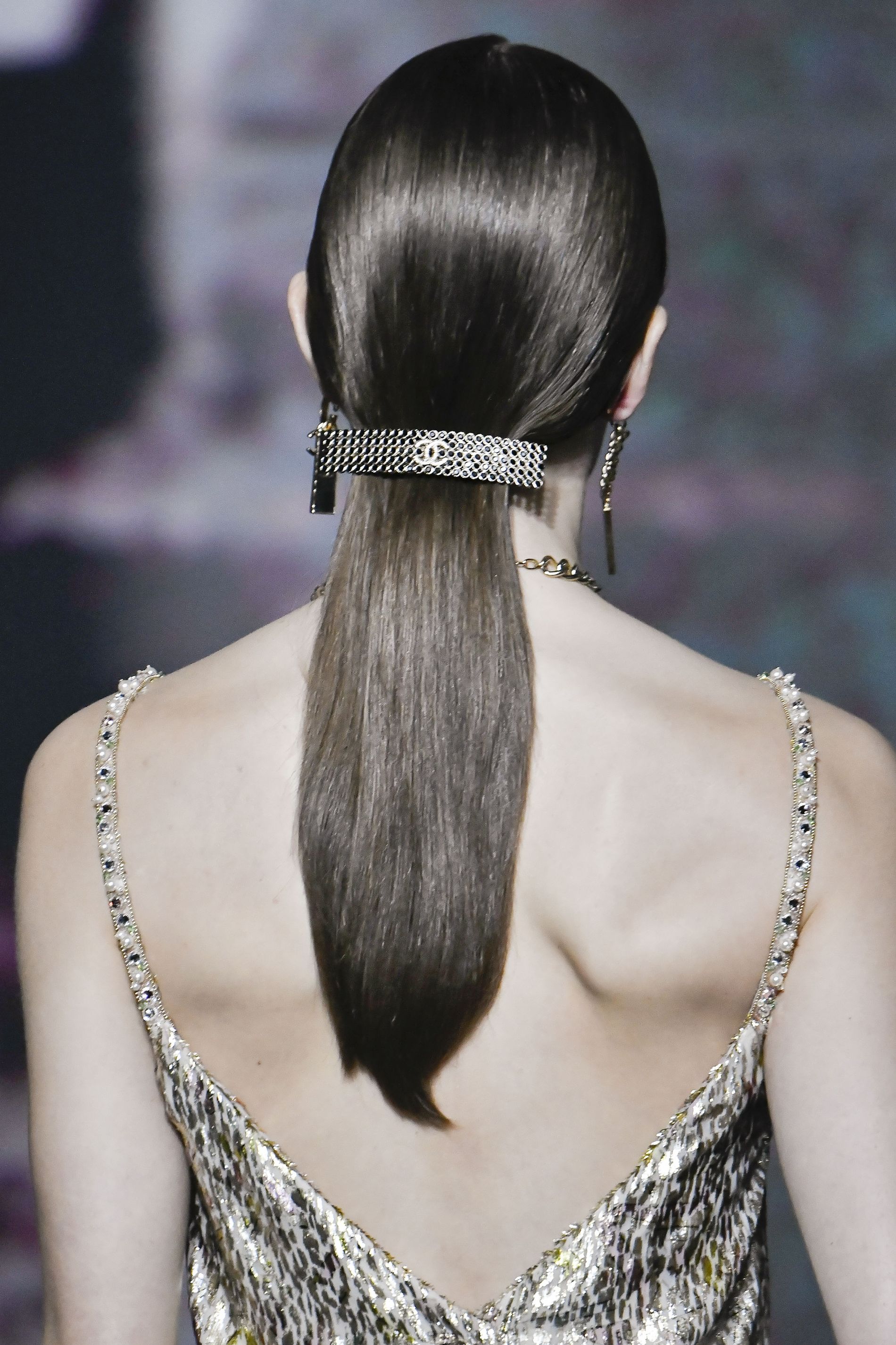 Getty.
Chanel continued the trend for crystal hair accessories at the SS23 shows with slicked-back, low ponytails secured with a Chanel-embossed barrette at the nape of the neck.
---
These hair accessories will add polish to any holiday hairstyle