Babba Rivera's best friends' beauty wish list
All products featured on Vogue are independently selected by our editors. However, when you buy something through our retail links, we may earn an affiliate commission. Two of the products chosen by her friends are from Babba Rivera's own brand, Ceremonia
When the holidays roll around, we are bombarded by ads, emails and notifications reminding us of the many outlets we can shop and the countless items we can buy. To pare down a beauty wishlist this year, I've tapped three of my most stylish besties for their picks.
My BFFs are at the forefront of what's new and "in" when it comes to fashion and beauty. They're also at the top of their game in their respective industries: Hanna MW is a revered stylist who works with the most prestigious publications and celebrities, Sania Claus Demina is my favourite shoe designer and an all-around fashion it-girl, and creative director Hanna Stefansson is Copenhagen's cool-girl with a front-row seat to all the effortlessly cool trends coming out of Denmark.
These ladies have tried every new product under the sun, so their selections of beauty favourites are from trusted sources. You can't go wrong with these products as gifts this season.
Here's what they want to unwrap this year. I hope their loved ones are paying attention, too:
Hanna MW's Picks: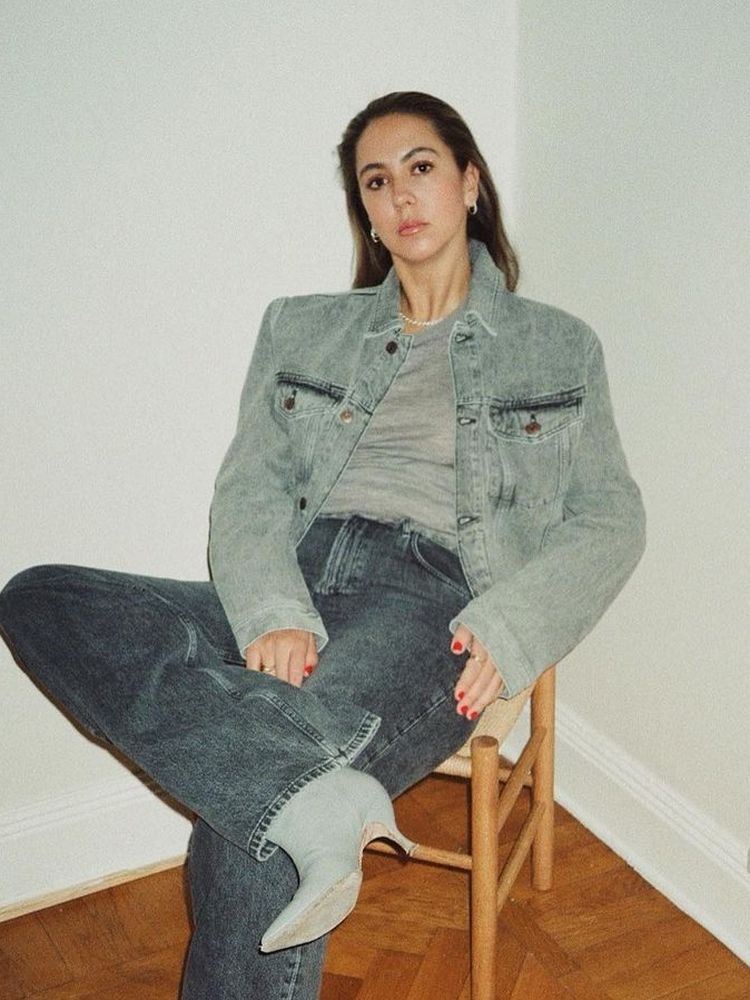 Photo: @hannamw
Laponie
Face Oil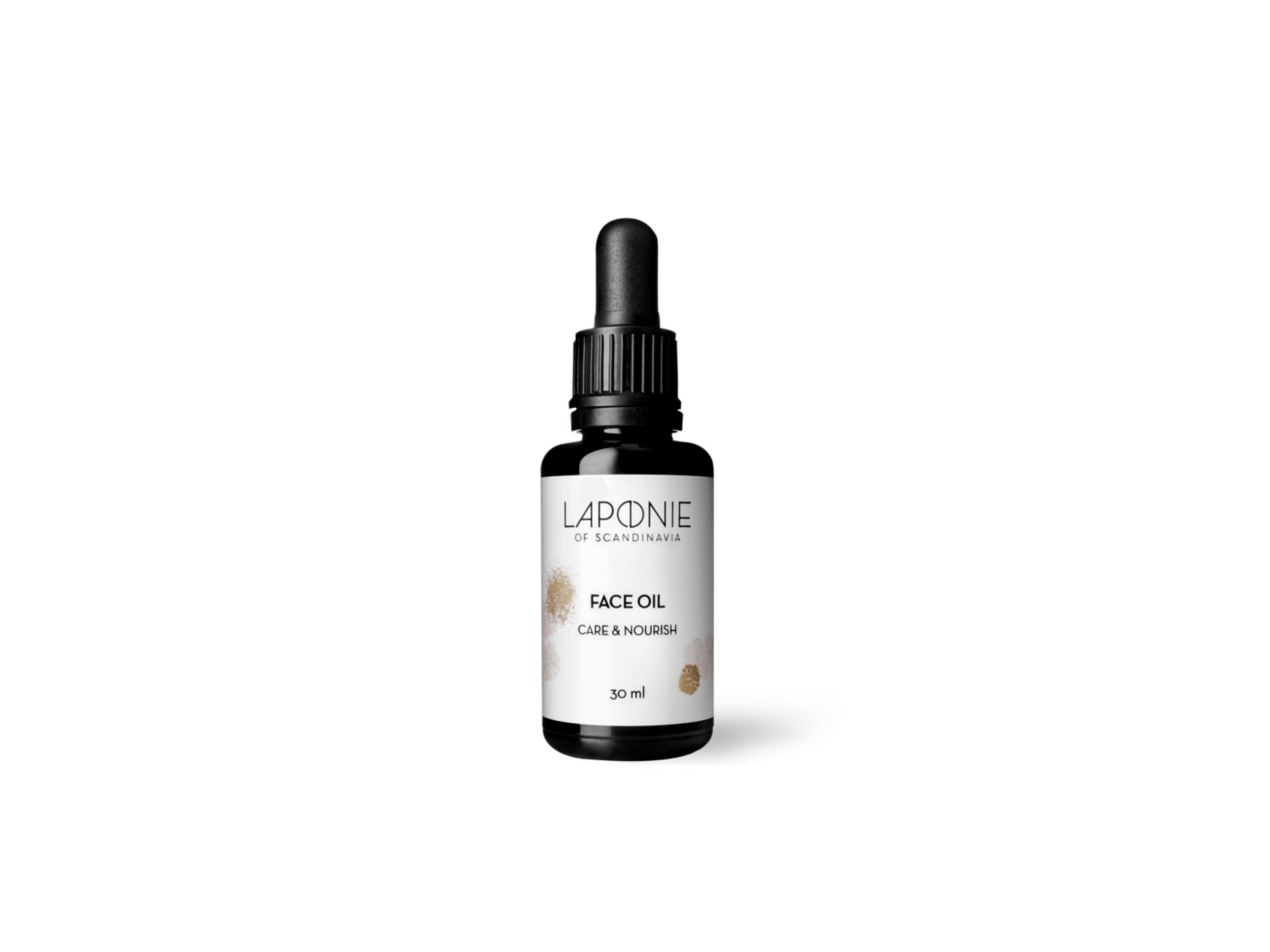 Oftentimes, simple is best, particularly when it comes to clean beauty. Lapoine certainly had this approach in mind when developing its nourishing, vegan face oil. Containing just four pure plant oils, this product will minimize your skin's water loss, keeping it moisturized.
"I add a few drops to my day and night cream as an extra boost and truly can't live without this one on my routine," Hanna says.
Mantle
The Calm Balm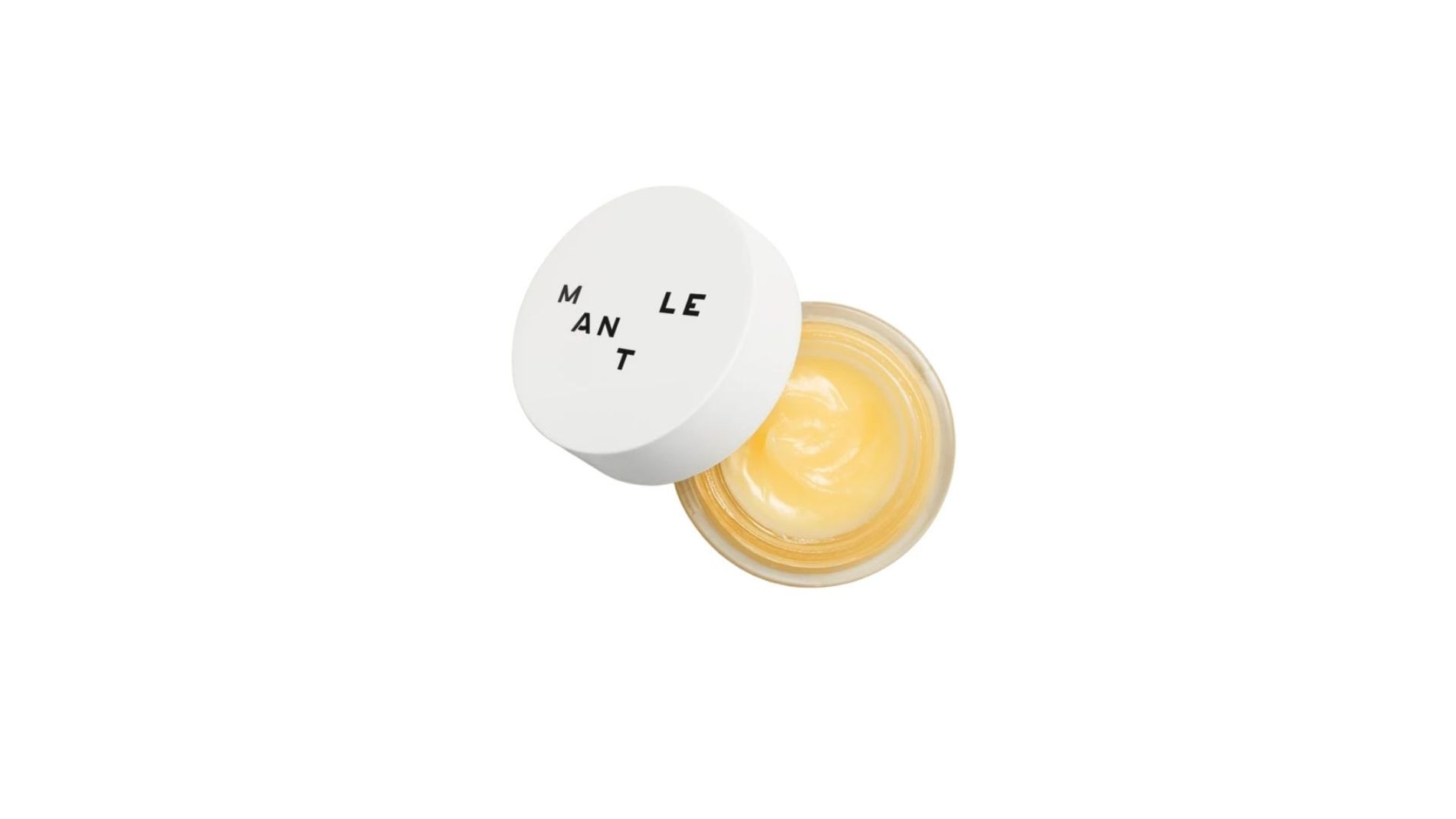 Mantle is a cutting-edge Scandi company that leans into the calming capabilities of cannabis. They call The Calm Balm "the first-aid kit of beauty," as it can be deployed just about anywhere to treat dry spots, rashes and more.
"I use this around my cuticles as well as on dry spots on my face, elbows and lips," Hanna says. "Such a versatile and useful little balm!"
RMS Beauty
Lip2Cheek Cream Blush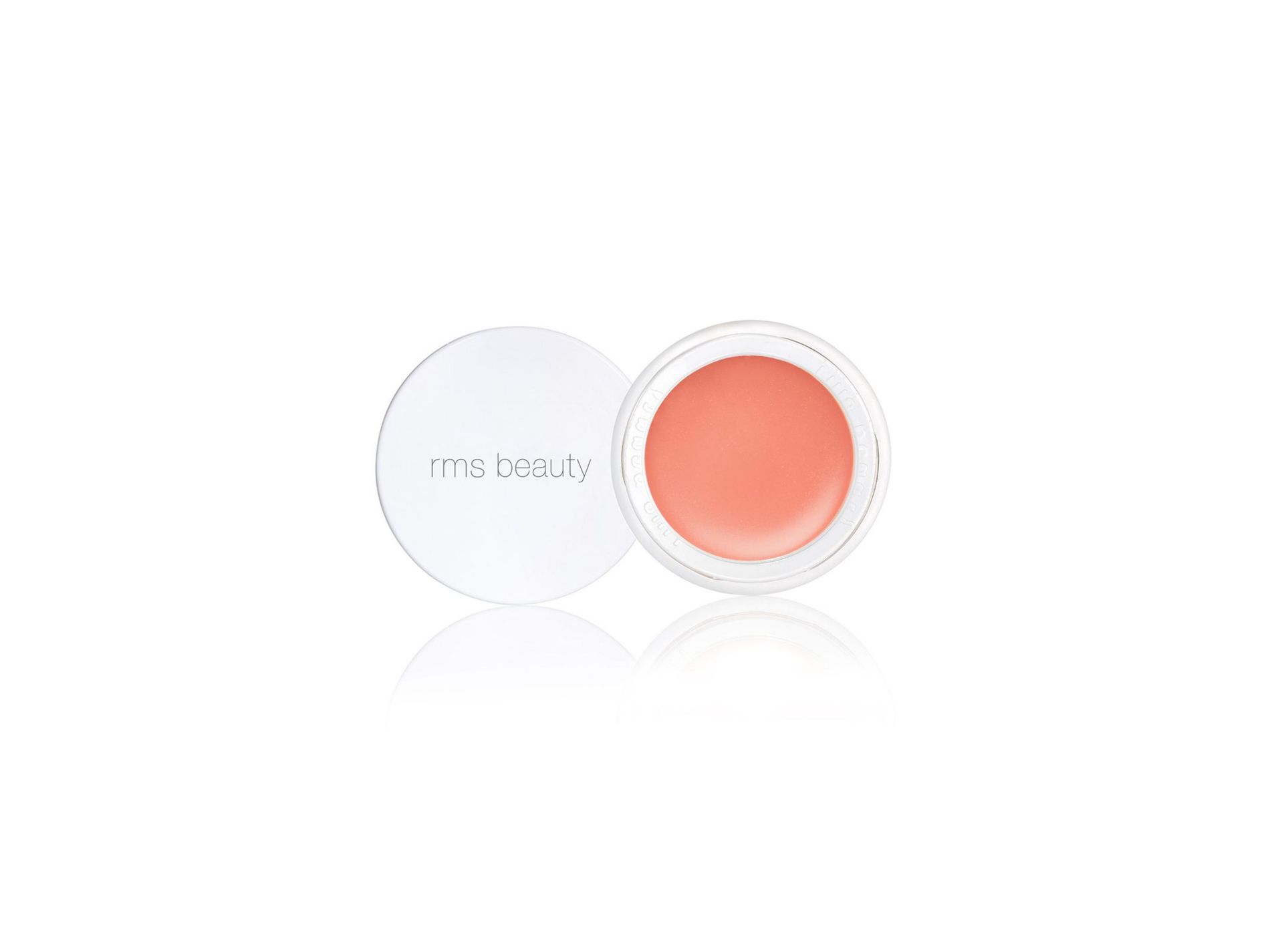 Providing both hydration and color, Hanna says this product is "perfect" for creating the casual but beautiful "no-makeup makeup look."
"I apply it directly after my day cream on my cheekbones as well as eyelids," she reveals, "and then finish with a little bit on my lips.
Mason Pearson
Handy Brush Pure Bristle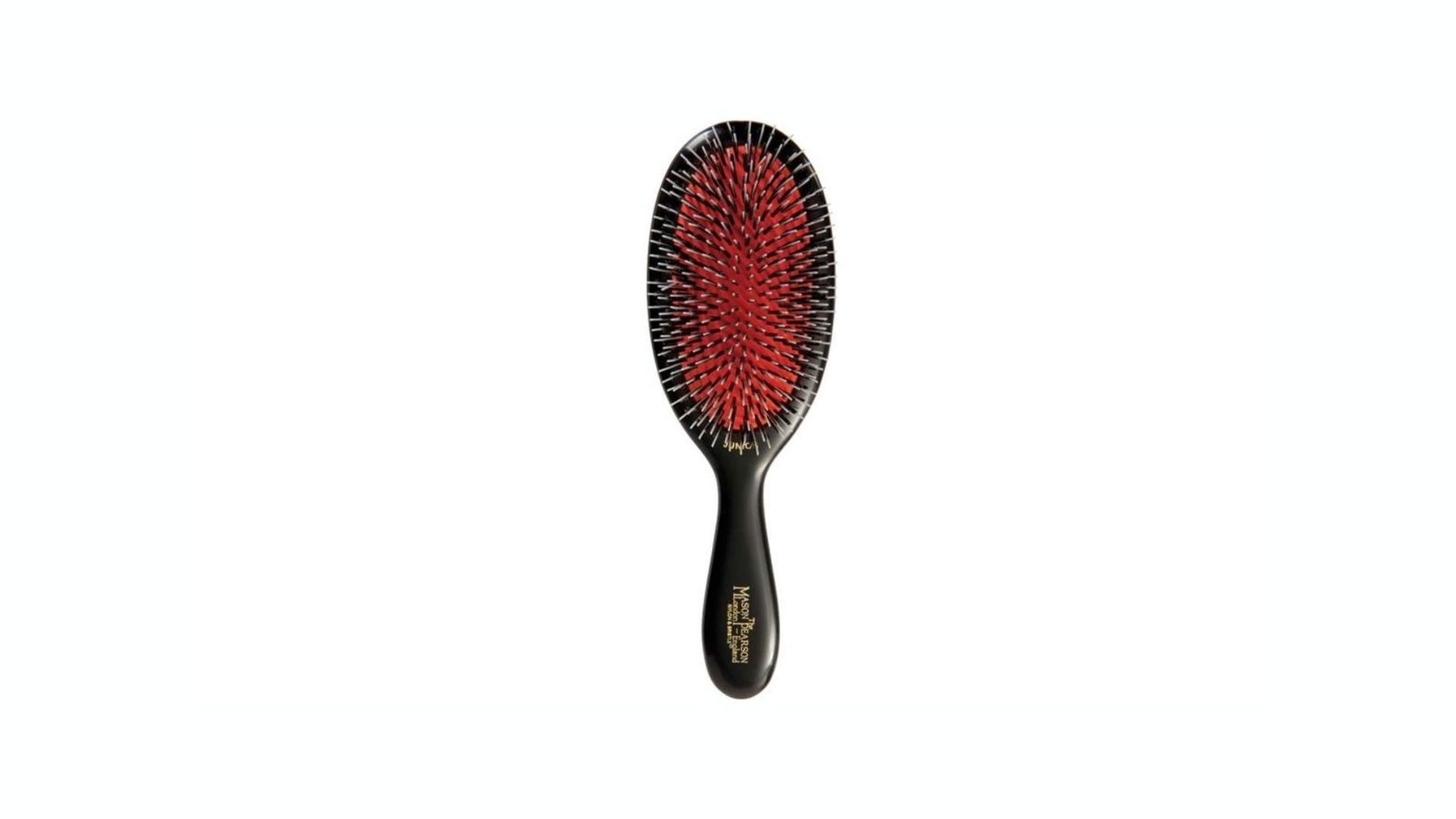 Certainly one of the best hairbrush manufacturers in the entire world, Hanna says she brings her Mason Pearson brush everywhere she goes. With a range of options for you, all of which will stimulate the scalp and strengthen your hair, Hanna says, "There's truly no brush in the market like this one!"
Sania's Picks: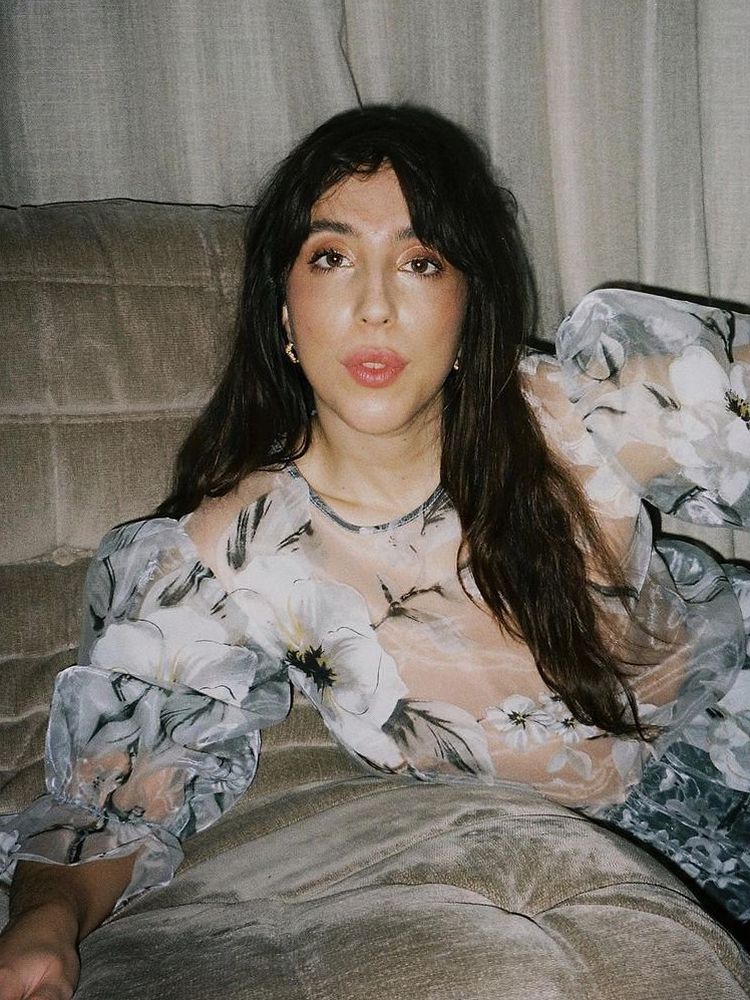 Photo: @saniaclausdemina
Mantle
The Magic Milk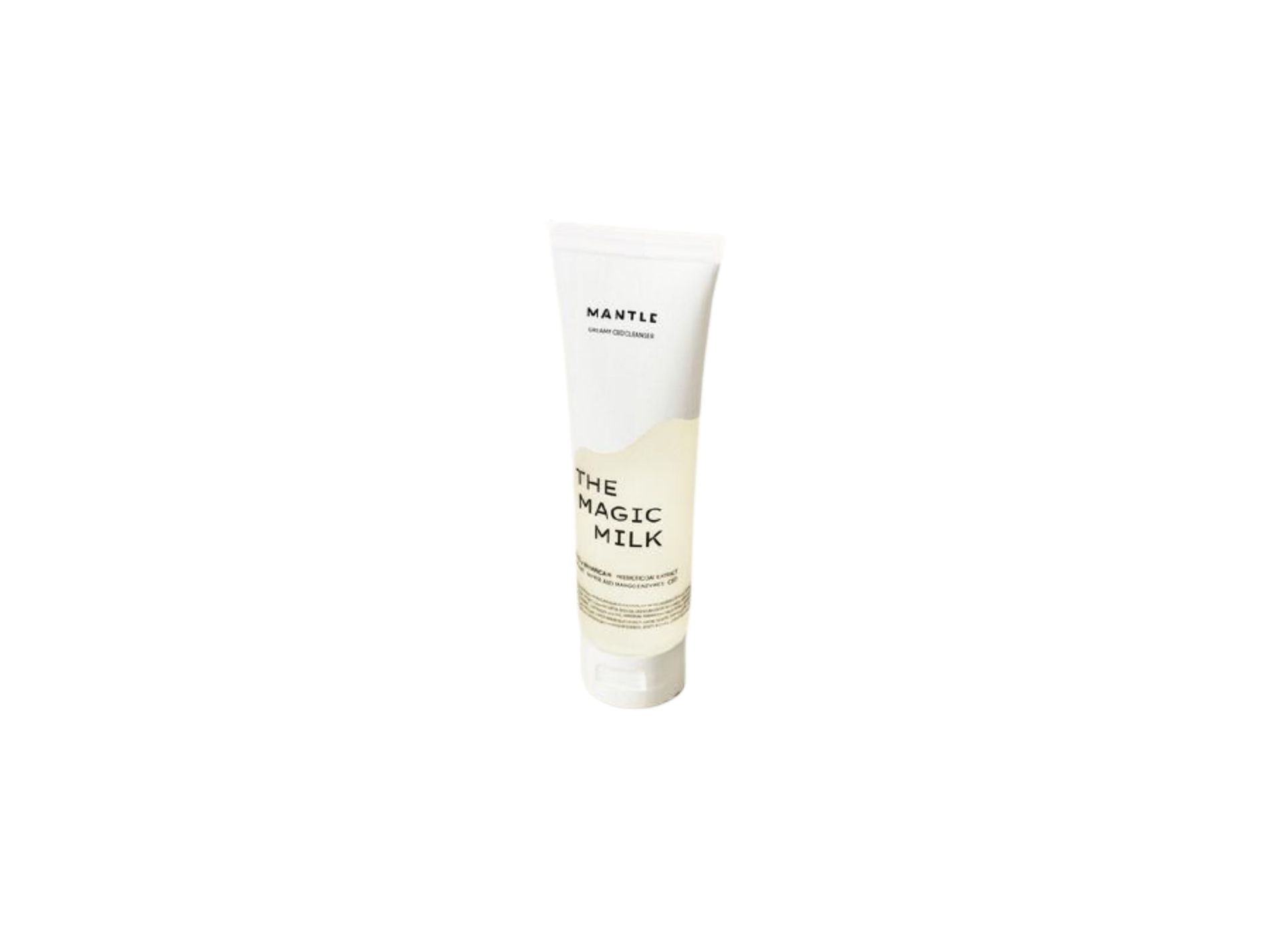 A daily cleanser with the calming attributes of cannabis products, this is Sania's newest fave that she says "gently removes makeup and impurities without drying out the skin.
"For me," she continues, "the key to healthy skin is to keep it clean and moisturized at all times. I like that this one doesn't hurt the eyes while washing. It smells amazing and looks like panna cotta!"
Ceremonia
Guava Rescue Spray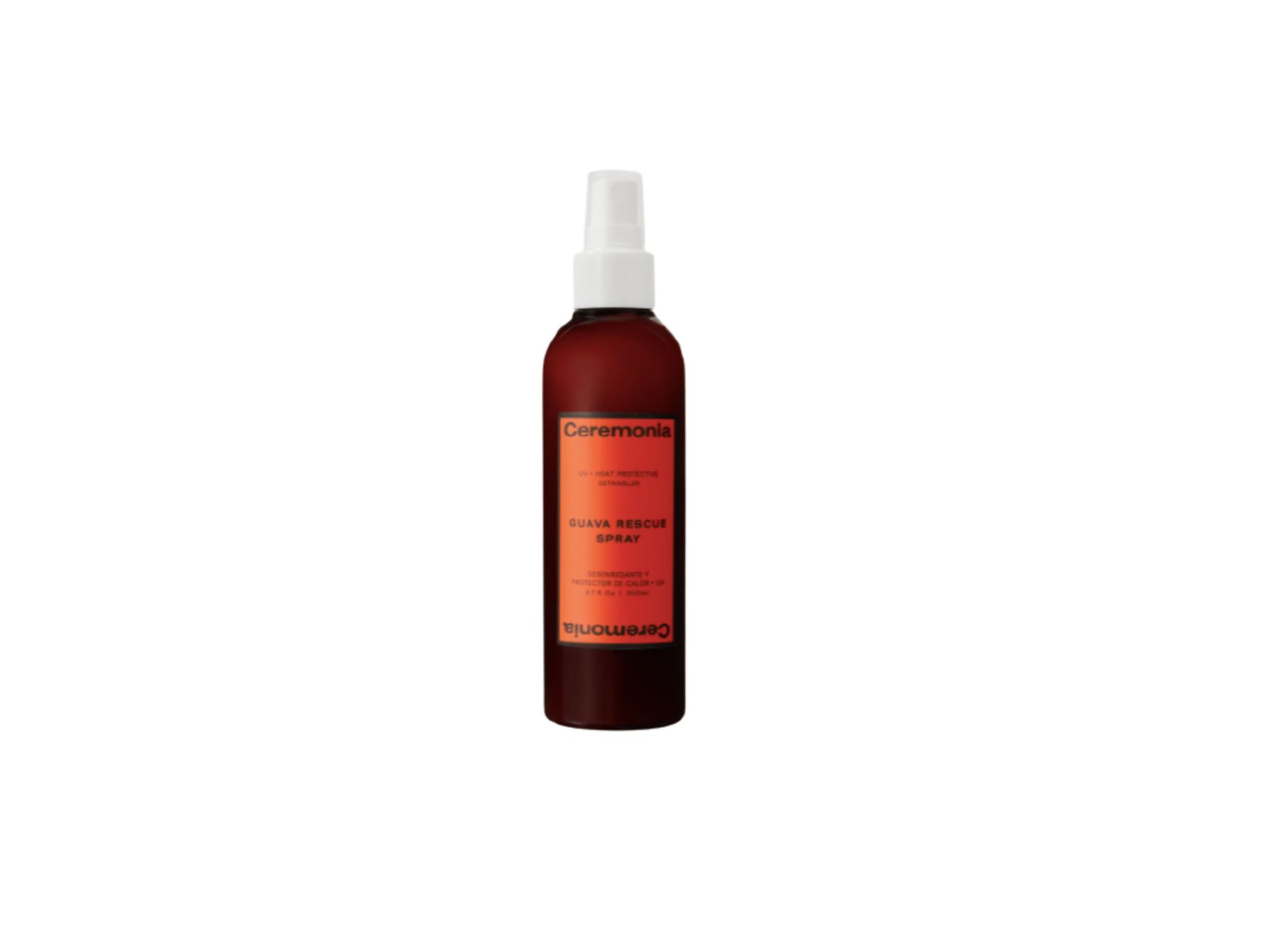 The goal of this product is to nourish, detangle and bring life back to damaged and dehydrated locks. Sania calls it an "OMG kind of product," and her "go-to" whenever her hair is frizzy or dull.
"It's like a boost of joy for the hair!" she says. "Thanks BFF for making this one."
Frederic Malle
Portrait of a Lady Eau de Parfum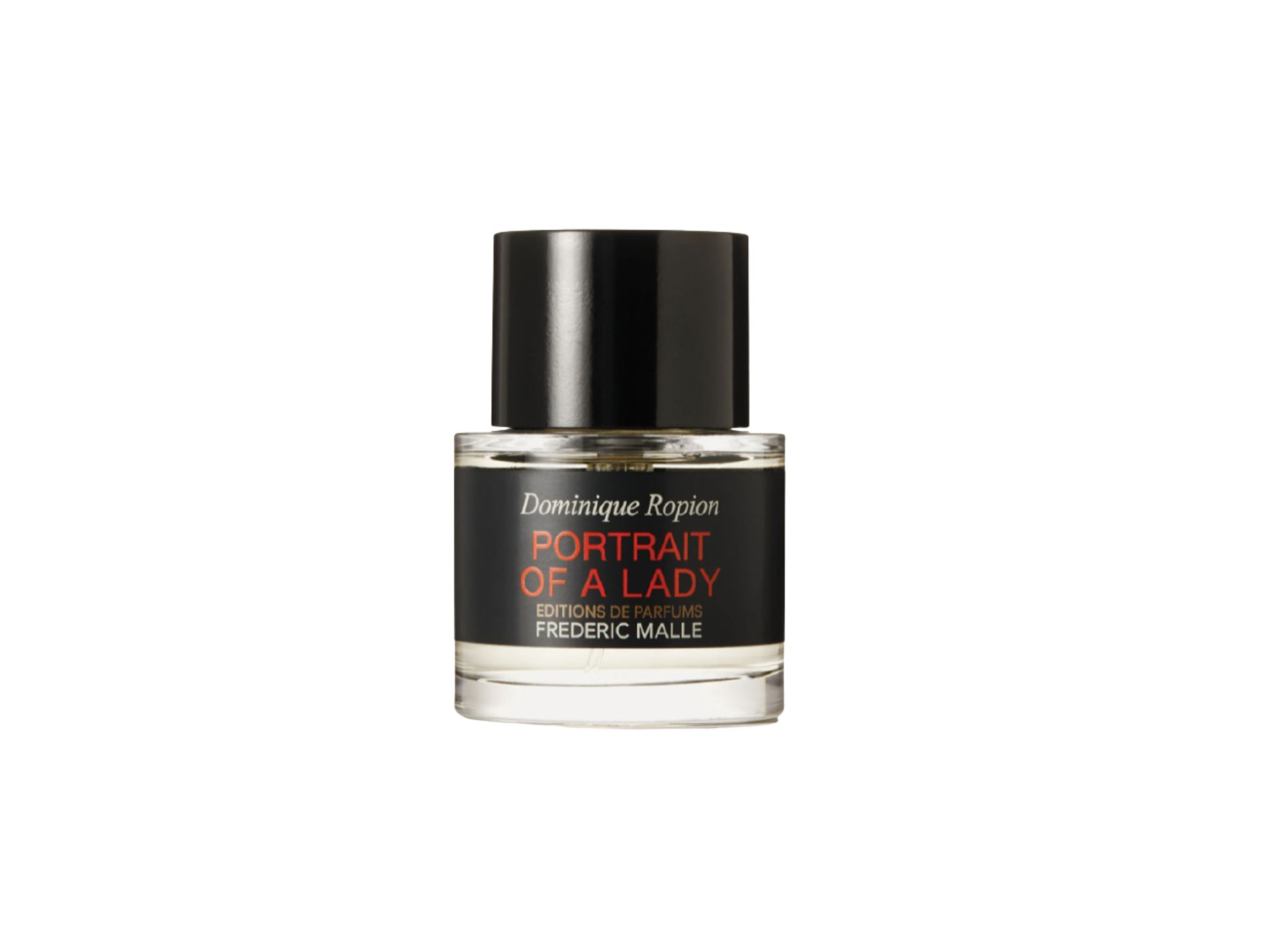 Let's get literary with a perfume inspired by a Henry James novel! Ropion set out to make a "modern classic," however, fusing benzoin, cinnamon, sandalwood, musk and frankincense together to form an unforgettable base, setting the stage for Turkish rose and patchouli tidings.
"This is such a beautiful and quite-sexy scent," says Sania. "I'm obsessed."
Dermaceutic
"K Ceutic" Post-Treatment Cream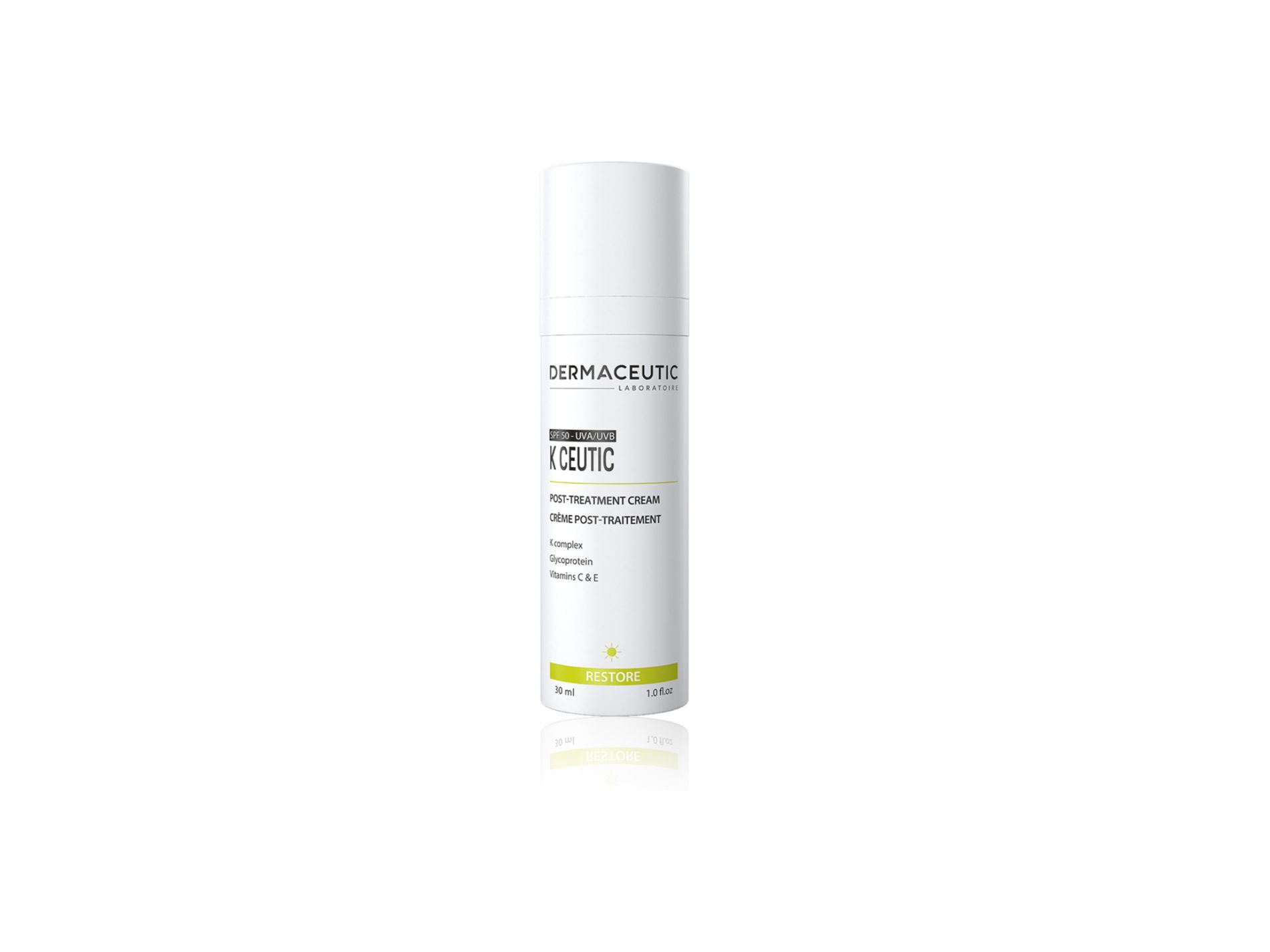 "Finally, a cream with SPF 50 that doesn't cause breakouts," says Sania. "This one is like a super boost, slightly tinted in a way that results in a nice dewy glow, and works with and without makeup. I'm so happy I came across it this summer! I wish I knew about it earlier."
RMS Beauty
Master Mixer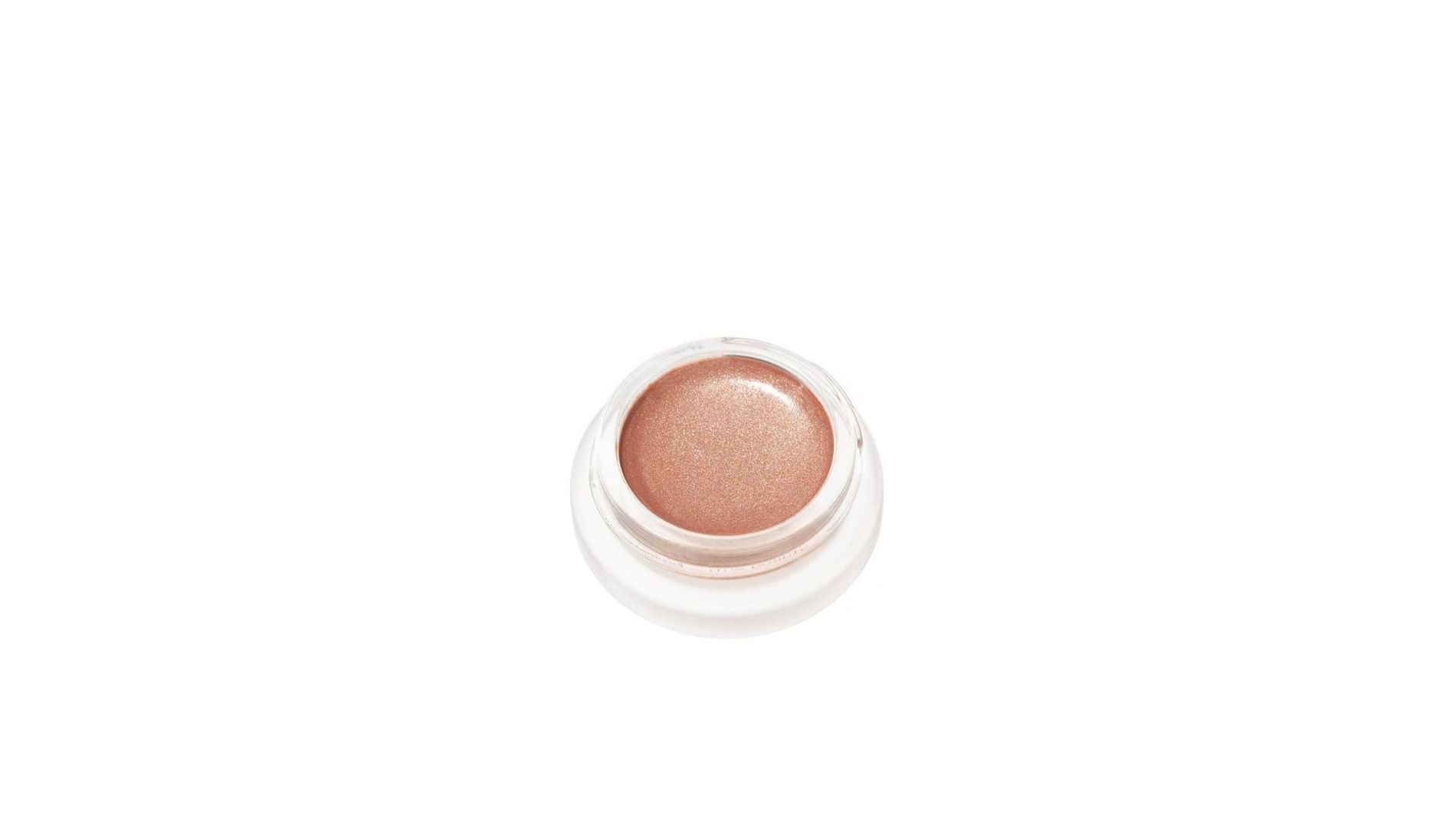 Apparently the world knows no bigger fan of RMS Beauty than my good friend Sania, who says she "honestly" wants every single product they make. "No makeup gives such a natural result," she says.
For the purposes of this article, we'll limit the list to her favorites: RMS's skin-nourishing beauty oil, their "Master Mixer" highlighting cream, and the company's lightweight, concentrated cream concealer, "'Un' Cover-up," which is a product my next BFF also happens to endorse!
Hanna Stefansson's Picks: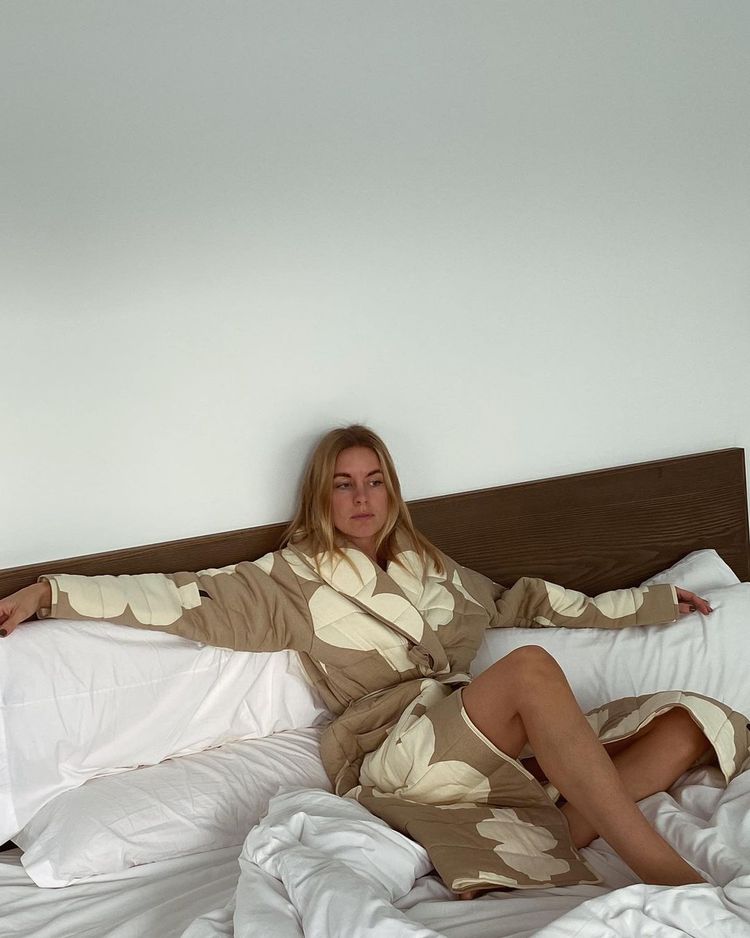 Photo: @hannastefansson
Mantle
The Dream Mask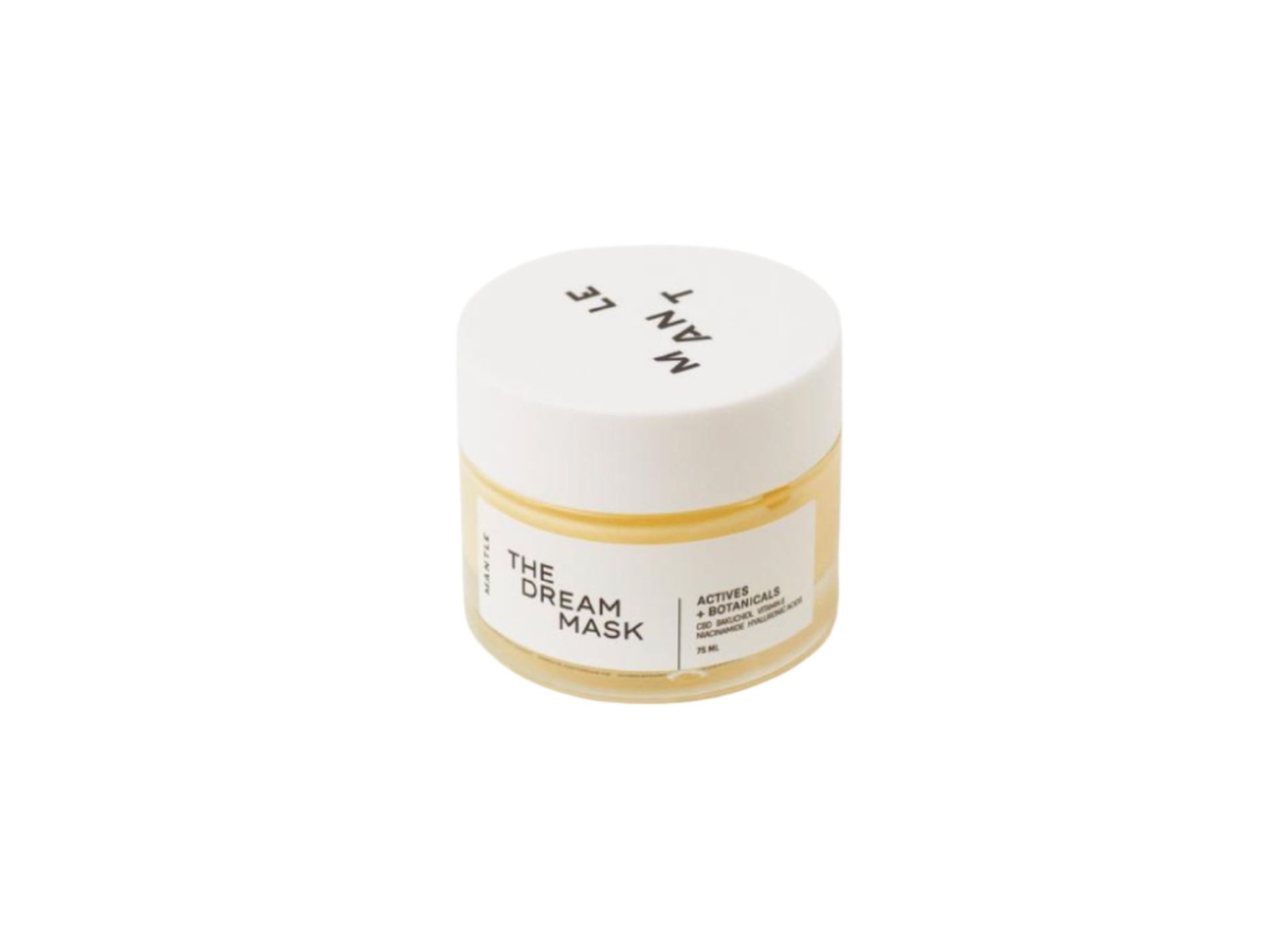 More from this unique Scandi company, Mantle's overnight mask is "gel-textured" and boosts skin recovery, while helping to kickstart the rejuvenation process.
"I love this overnight face mask!" says Hanna. "It's so easy to apply and doesn't leave a sticky feeling. The scent is almost the best part. It smells so magical and soothing."
Weleda
Skin Food Light Cream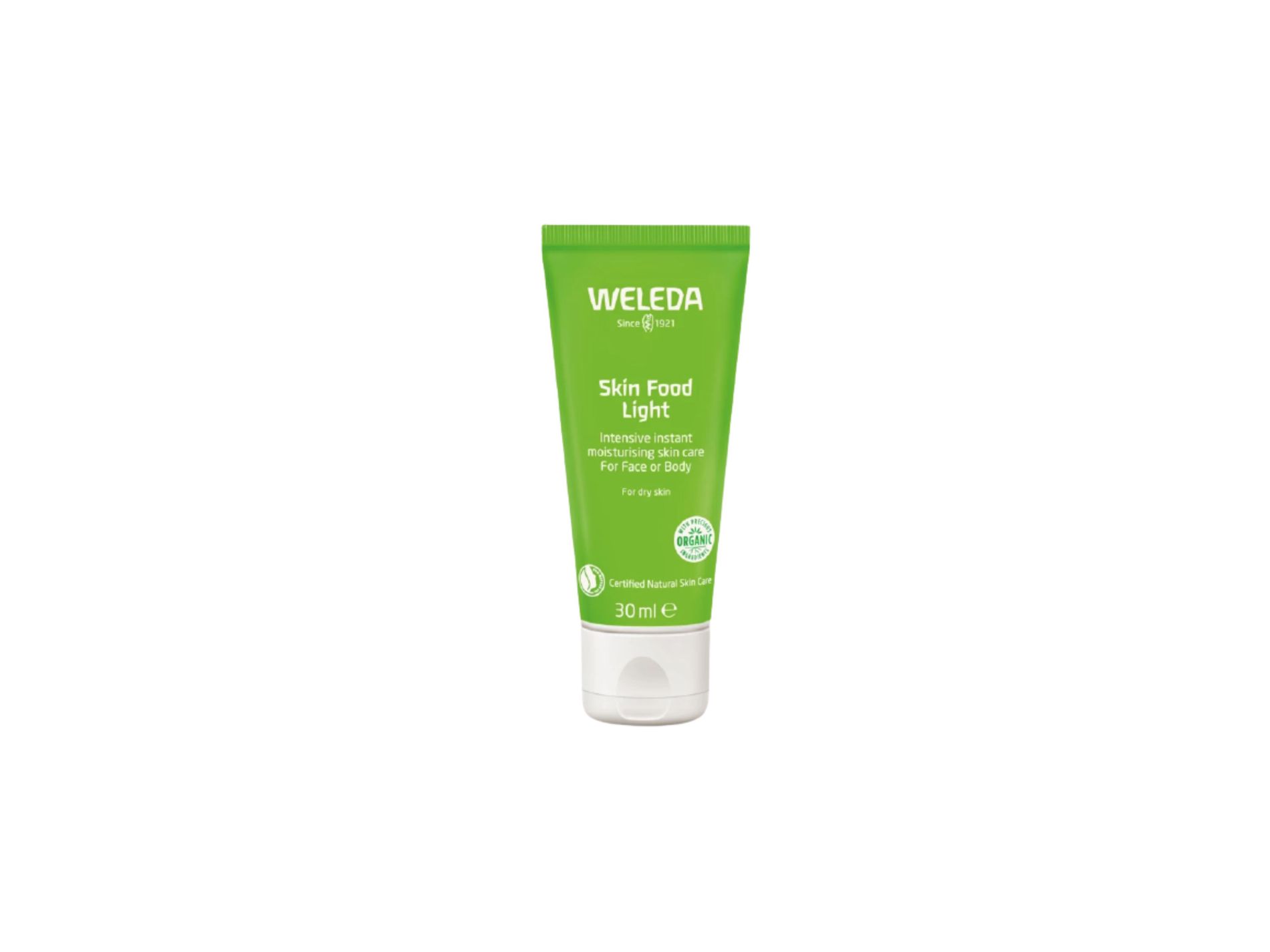 This nutritious light cream has an almost completely organic formula that's also fast-absorbing.
"I've had this cream as a winter favorite for many years, and I keep coming back to it because there's truly no better cream out there," Hanna says. "It's perfect, comes at an affordable price point, and it lasts long because it's very concentrated."
Ceremonia
The Scalp Power-Duo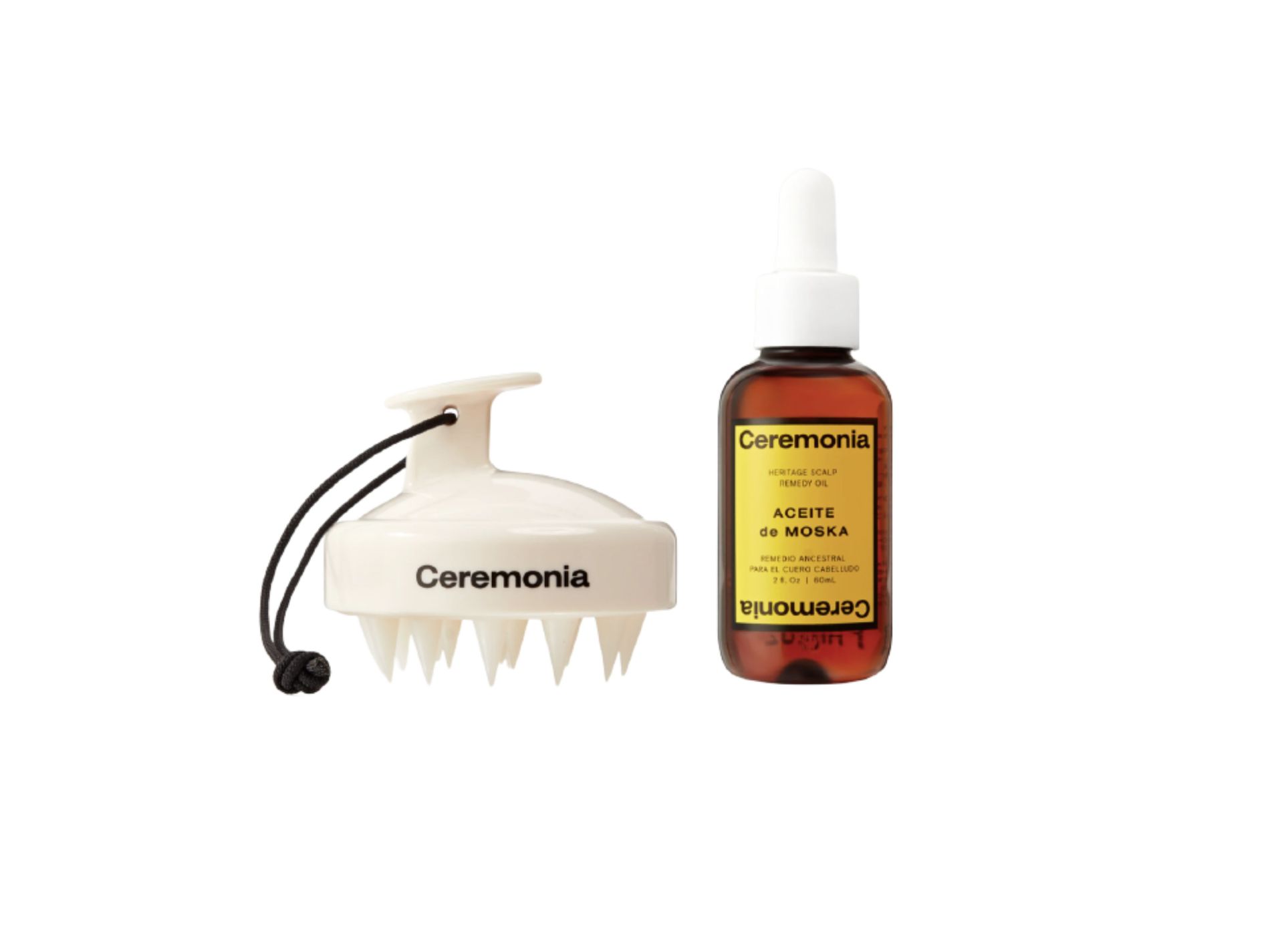 In a two-for-one package you can get my company's Aceite de Moska Heritage Scalp Remedy Oil and Scalp Massager. The scalp oil's non-greasy formula is rich in antioxidants and anti-inflammatory ingredients that will enhance hair growth and shine. The massager will clean while settling the scalp with ease.
"I'm still trying to grow out my hair again after breastfeeding and postpartum hair loss," says Hanna. Calling the scalp massager a "little miracle tool," she says it has "become my morning and evening ritual for a relaxing scalp massage. So soothing!"