Our Danish fashion editor Sophie Roe, discovers that mixing gender-fluid fashion with vintage is just what her closet has been longing for
I've always loved going to the men's department or browsing through vintage stores, finding unique pieces to pair with my existing wardrobe. Paring old with new is my 'technique préféré' as it makes an outfit look just that bit more interesting and, of course, there is no better feeling than saying "It's vintage", knowing that very few can replicate the exact same look.
I clearly remember the first time Sarah Jessica Parker graced our screens as Carrie Bradshaw in Sex And The City, wearing the-now iconic look; An oversized white shirt, borrowed from her boyfriend, which was deftly styled by Patricia Field with heels and an Hermès belt. It was there and then that I began to broaden my horizons. Like many other women inspired by the episode, I started hitting the men's section to mix pieces with my vintage purchases.
The world of fashion has always been divided by gender norms. However now, and especially in 2021, this convention has disappeared from our personal dictionary and been replaced with the word gender-neutral. The collections of the future are no longer devoted to one sex only.
Babett founders Julie Morille and Nanna Frimodt Kristiansen agree, "There is a great deal of freedom associated with looking free from gender. Consumers do not want to be told what to choose - they want to choose for themselves and they want to choose freely. We are in many ways heading into a time where there is much more room for self-selection."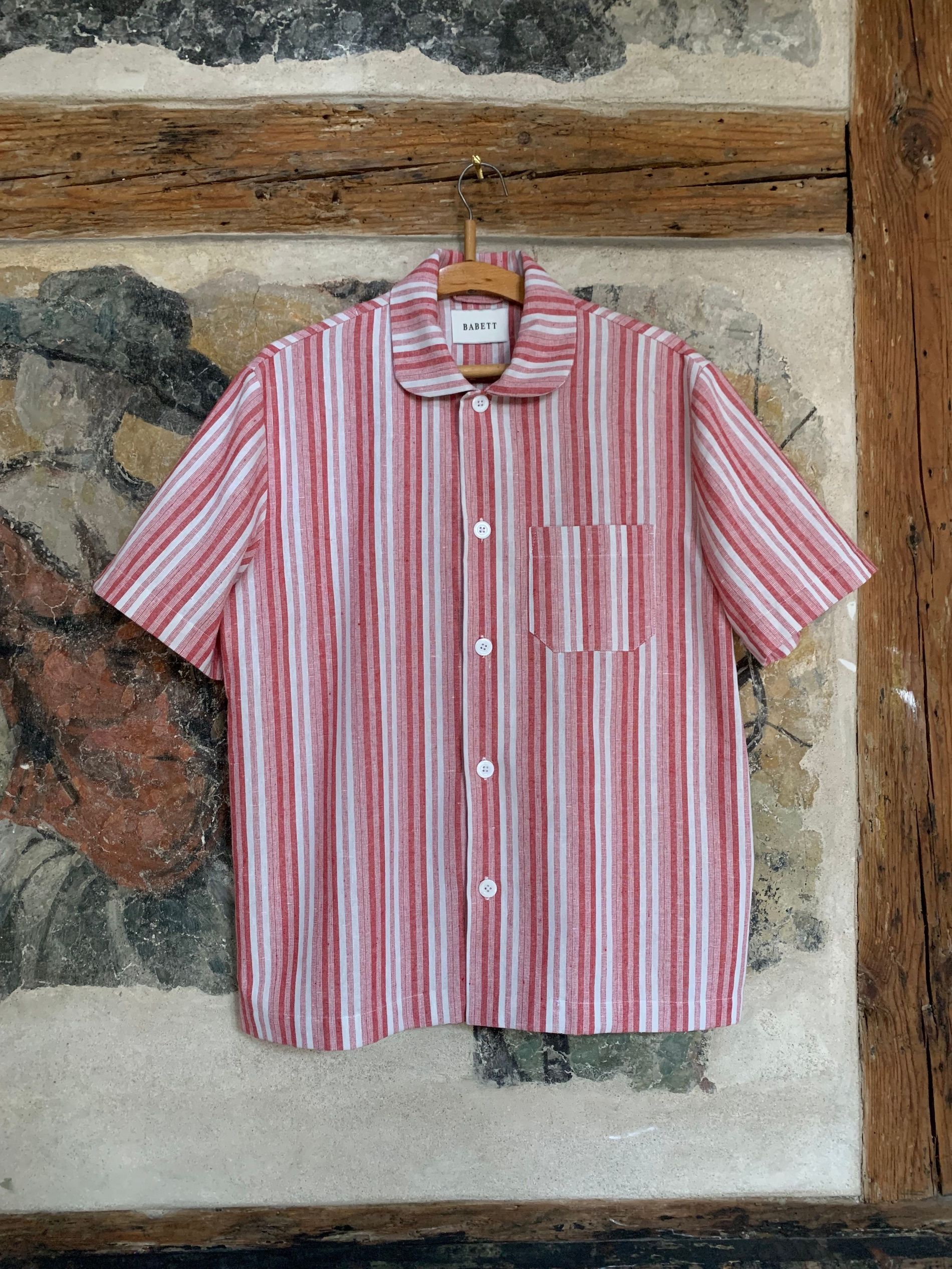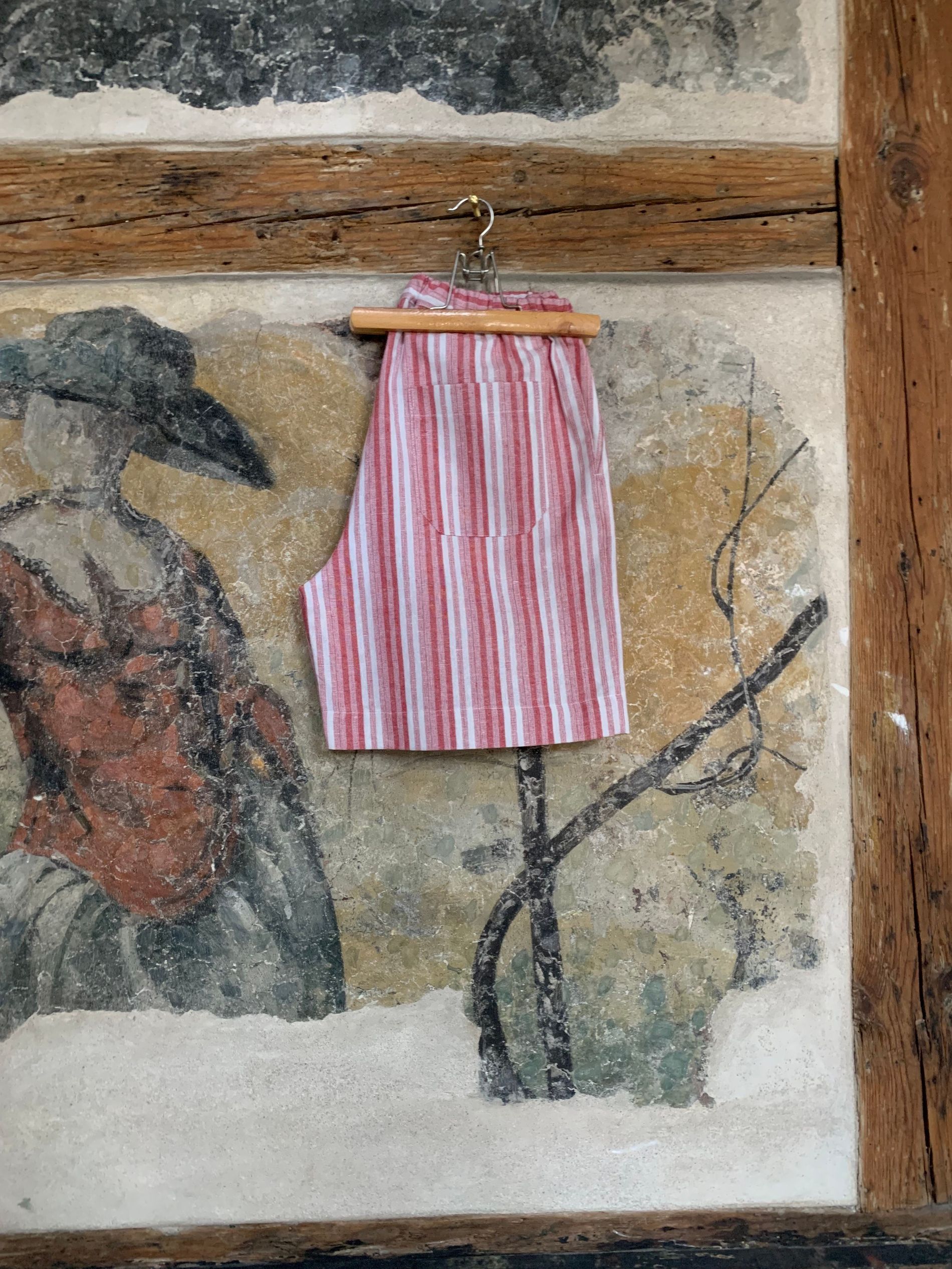 Babett represents the best of both worlds, mixing unisex and vintage, and what they have created has satiated our appetite for both. Founded in Denmark in 2019, the label decided to create a longer lifespan for leftover fabrics with the ambition to craft unisex clothes with 'stories, not stereotypes'.
Just one glance at their lookbook and you'll see there is no difference in their offering for men and women, they create pieces that can be worn universally with an unmistakably luxe 'second-hand' aesthetic which comes from their choice to craft their garments using only vintage and carefully sourced materials. "We work almost exclusively with materials that have a history and that have had a life before we get our hands on it, and that very story takes up a lot of space when we design our things. Many of the materials have been in the hands of several generations of primarily women, who have taken really good care of their things - and there is something enormously honourable and meaningful to be allowed to give these little treasures new life."
The fruition of Babett happened a little "randomly", over an old curtain maker's dead-stock. "It had been a long time since he had stopped working, but his warehouse still existed and it was full of beautiful old textiles," the pair explain. Without hesitation they offered to buy everything he had and even though they had no idea what to do with four pallets of striped canvas from the 1950's. "We were totally thrilled when we left the empty warehouse with the car full of old curtain fabric." The striped canvas fabrics became the basis of their signature item, the Parasol jacket. After that Holly Golightly and Lot29 bought the jackets, which spurred them to create an online store to sell their wares, and thus Babett was born.
Babett is now beloved by many Danish darlings, it's been seen on models such as Caroline Bille Brahe and further afield their designs are touted by the international fashion set including artist Farshad Farzankia. The home-grown popularity of the brand stems from its inherent uniqueness. "In many ways, Copenhageners are individualists. We prefer not to look too much like each other. By making one-of-a-kind items we provide people the opportunity to express themselves in many different ways. Babett is a brand that wants to pave the way for individual interpretations," says Morille.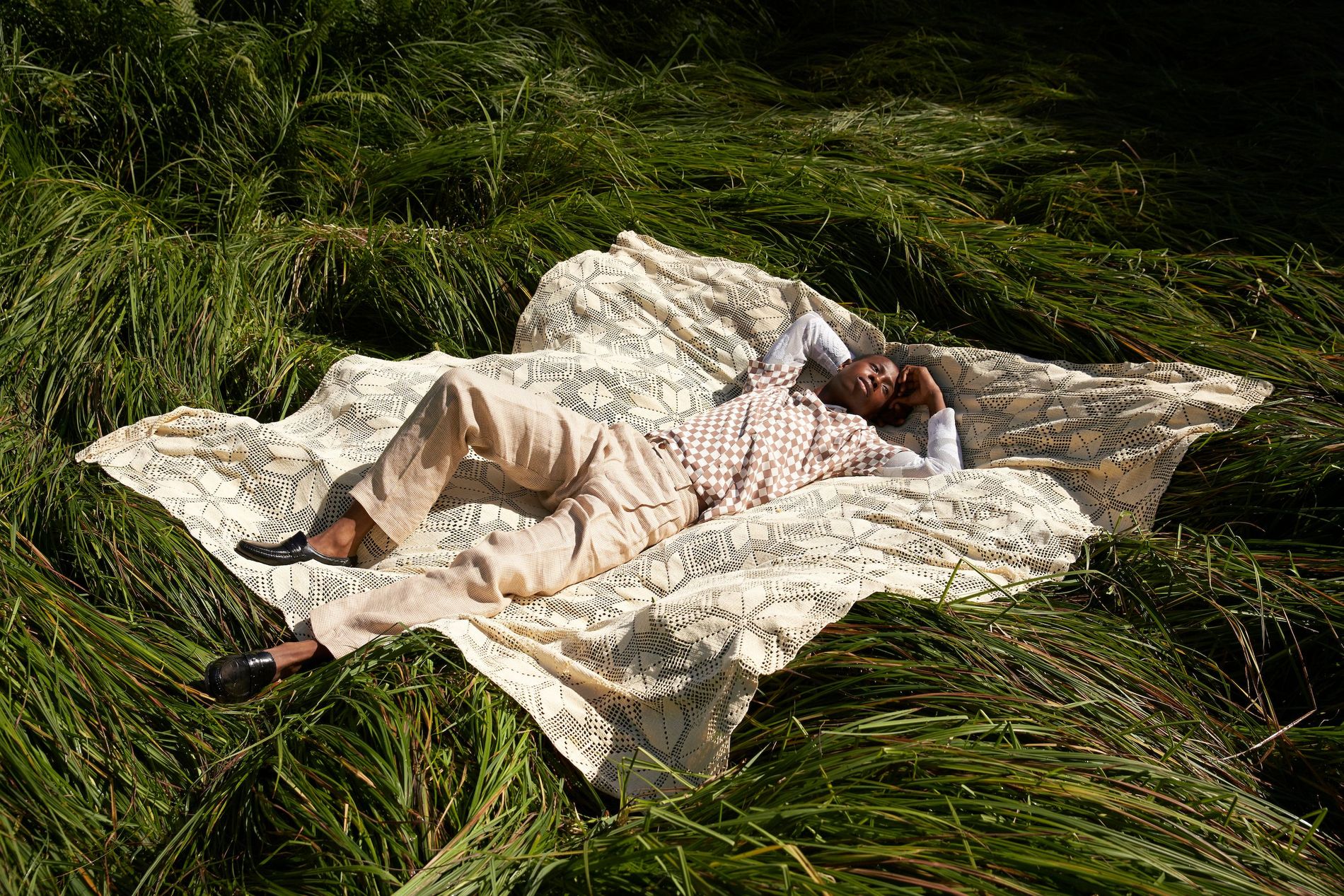 Many years of careless fast-fashion consumption have caught up with us, and the new generation are taking the lead when it comes to buying pre-owned fashion. Babett is one of the many new, upcoming brands that prove looking back is the only way forward for fashion in the future.
While we are still in a phase of education when it comes to adjusting our purchasing habits and buying more earth-friendly garments, many brands are preparing themselves to face the fact that they have to adjust their manufacturing methods, as the awareness for sustainability is rising amongst the consumers. A new wave of fashion brands has been born, and the attitude towards second-hand and vintage garments have changed dramatically over the past years. "There is undoubtedly a growing potential in sustainability and up-cycling, and fortunately new sustainable brands are constantly popping up. As a small new brand, it is not as difficult to make the sustainable choice, but we need the big influential companies to adapt," Morille explains.
Sustainability is now a common word of tongue when speaking of fashion. We are craving effort in the items we invest in. We are longing for longevity and a good conscious state-of-mind when we add a new item into the closet. The new generation is craving to buy new, with the knowledge it's had a second chance at life.