Marrying Swedish streetwear and British heritage, this is the unlikely collaboration that we're coveting this season
At first glance, Swedish streetwear brand Axel Arigato and British heritage brand Mulberry appear like odd bedfellows, but that's precisely what drew Arigato cofounders Albin Johansson and Max Svärdh to link up for a collaboration. "It just felt like something so unexpected that in fact, it made perfect sense," says Johansson. He's absolutely right – comprised of bags, footwear and accessories, the capsule collection, which Johansson aptly describes as "both nostalgic and irreverent", hits just right.
As it turns out, the two brands have quite a bit in common. "Although we're seemingly quite different brands, there is one thing that definitely unites us, and that's our shared vision of timeless pieces for a modern wardrobe," says Svärdh. "Design and minimalism have been our founding principles since day one, which is mirrored in Mulberry's clean design." Both brands also have a clear calling card; for Arigato, it's sneakers and for Mulberry, bags.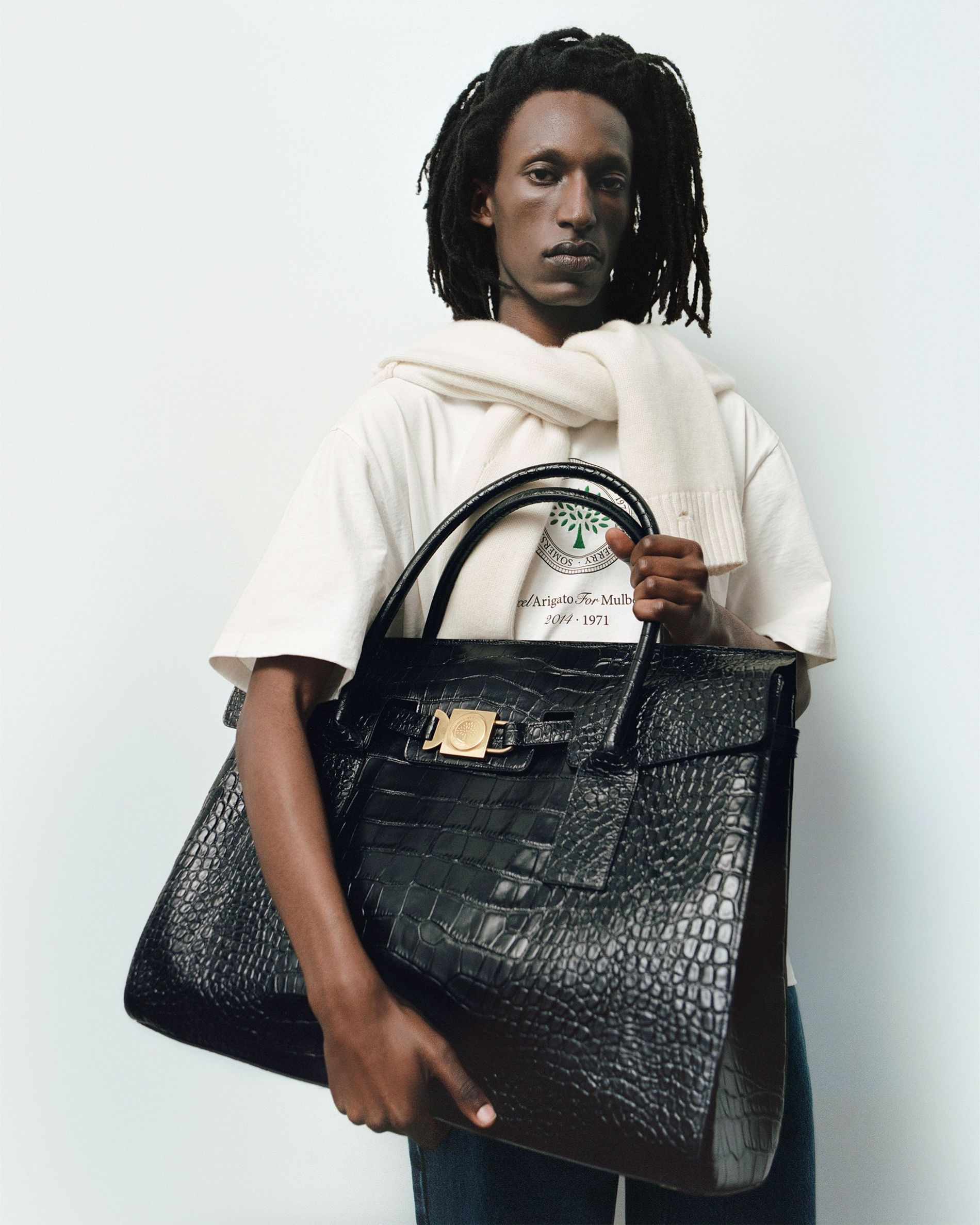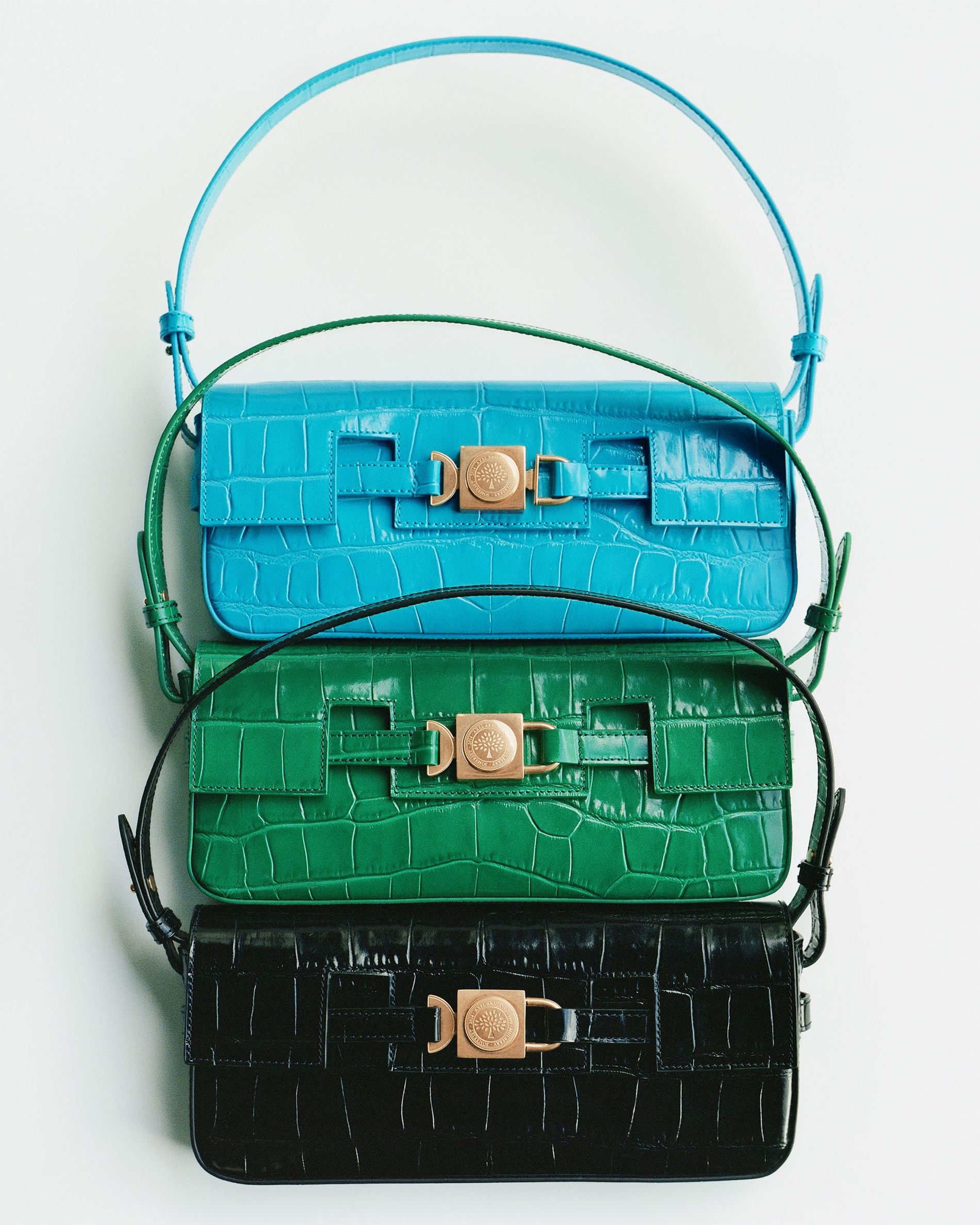 When it came to designing the bags – surely the capsule's standout moment – Arigato went straight to the Mulberry archive, ultimately putting contemporary twists on beloved classics. This is not your mum's classic Bayswater – theirs is blown-up to a gorgeously monstrous weekender. Also in the mix is a take-everywhere top handle bag and a modern evening baguette, based on Mulberry's Westbourne. The bags come in classic black, but it's hard to resist the emerald green. "The red thread throughout the collection is the Mulberry lock," says Svärdh. It takes on both functional and decorative roles, adorning the bags as well as the garments and, yes, the sneakers.
It just felt like something so unexpected that in fact, it made perfect sense
Albin Johansson, co-founder of Axel Arigato
Naturally, Arigato took lead in designing the footwear, adding a buckle-strap across the top of their Area sneaker ("A first for us," notes Svärdh) – a slick take on a classic basketball silhouette. Rounding off the collection are the clothes; split trenches and bombers and covetable relaxed fit denim.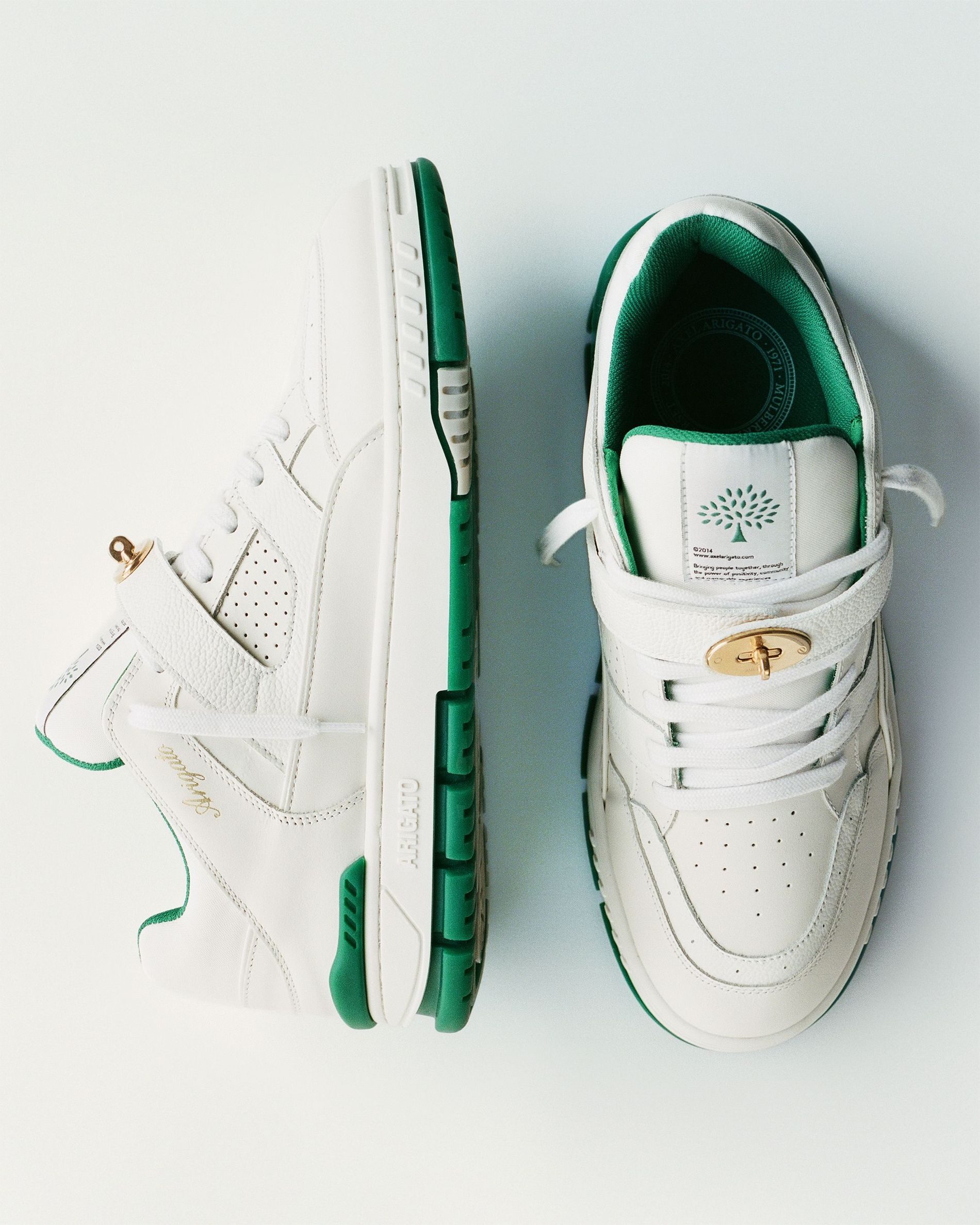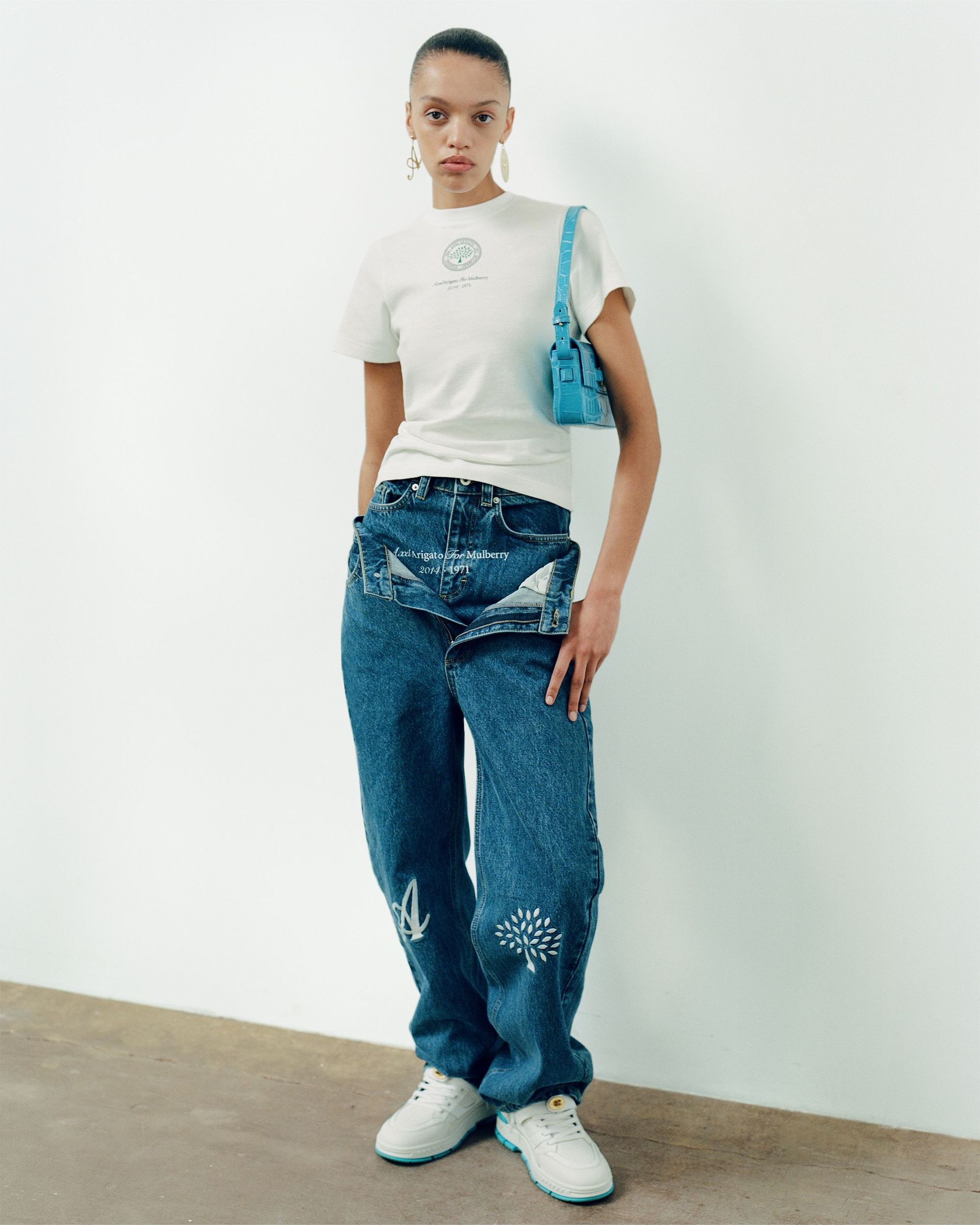 This is not your standard hype-building venture; these are the sort of pieces you'll actually reach for time and time again. Still, there's something to be said for the element of surprise. As Svärdh puts it: "I think it's always fun to provide the customer with something they never would have expected."