Discover Vogue Scandinavia's dispatch with all of the latest sartorial news, launches and releases to keep on your radar this August
All products featured on Vogue are independently selected by our editors. However, when you buy something through our retail links, we may earn an affiliate commission.
Louis Vuitton's GO-14 is the trunk-inspired baggage we want this autumn
Louis Vuitton spent 17 years mastering the art of trunk-making before he even embarked on establishing his eponymous company in 1854. So it's safe to say the travel essential has directly influenced the French house's design language. So much so that the details continue to inform the leather-good designs put out by Nicolas Ghesquière today, including the buzziest latest arrival: the GO-14.
With Ghesquière celebrating his decade-long tenure in 2023, GO-14 is code for Guesquière October 2014 – the designer's latest luggage is a nod to when the bag first appeared on the Louis Vuitton runway almost 10 years ago. Now, it makes its comeback with a criss-cross padding exterior, achieved through a technique known as malletage – which lines the inside of the brand's iconic trunks. The malletage requires meticulous craftsmanship, with over 20 steps needed to achieve the satin or 'toasted' finish with its subtle gradations.
With its sleek curves, cushiony feel and subtly nuanced texture – this is the kind of baggage we want to carry into autumn.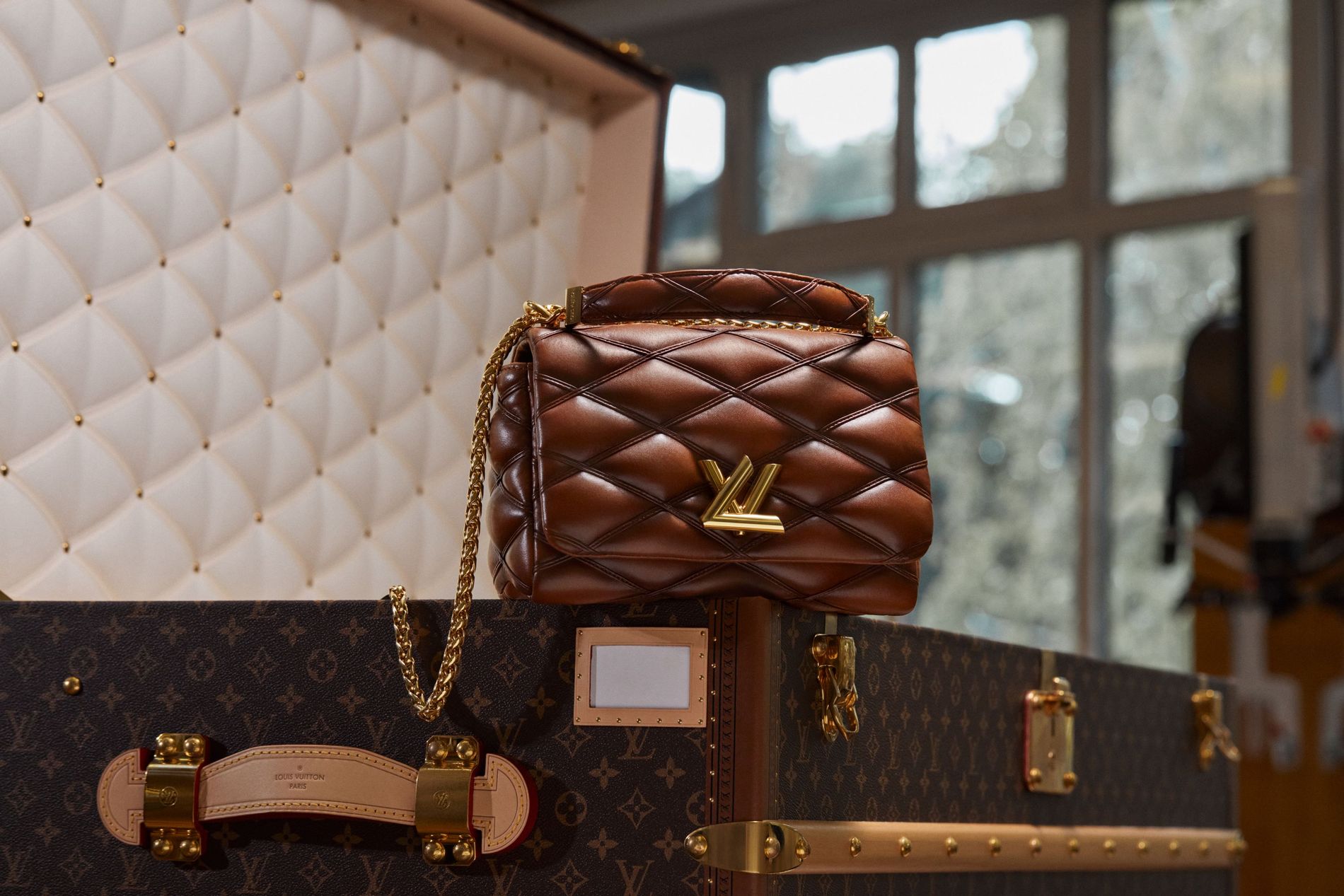 Gant strikes an autumnal outerwear home run with its new varsity jackets
A true collegiate classic, the varsity jacket takes pride of place in Gant's autumn/winter '23 lineup. In a nod to the spirited history of the outerwear, the collection debuts three new variations of the scholarly style.
Paying homage to its own heritage while tapping into the jacket's preppy DNA, the American brand rolls out three variations: a classic letterman style leather jacket with terry patches and embroidery, a vintage-inspired padded piece featuring a quilted lining for warmth; and a one-tone wool twill version for the purists. The incorporation of time-honoured details (borrowed straight from the varsity playbook) set these jackets apart, such as the chenille varsity letter on the left breast — a tradition tracing back to 1865 Harvard practices.
Whether or not you've earned athletic accolades, these new additions to the Gant collection make it easier than ever to channel that all-American campus energy currently seen in street style worldwide.
The three styles are available now on gant.com.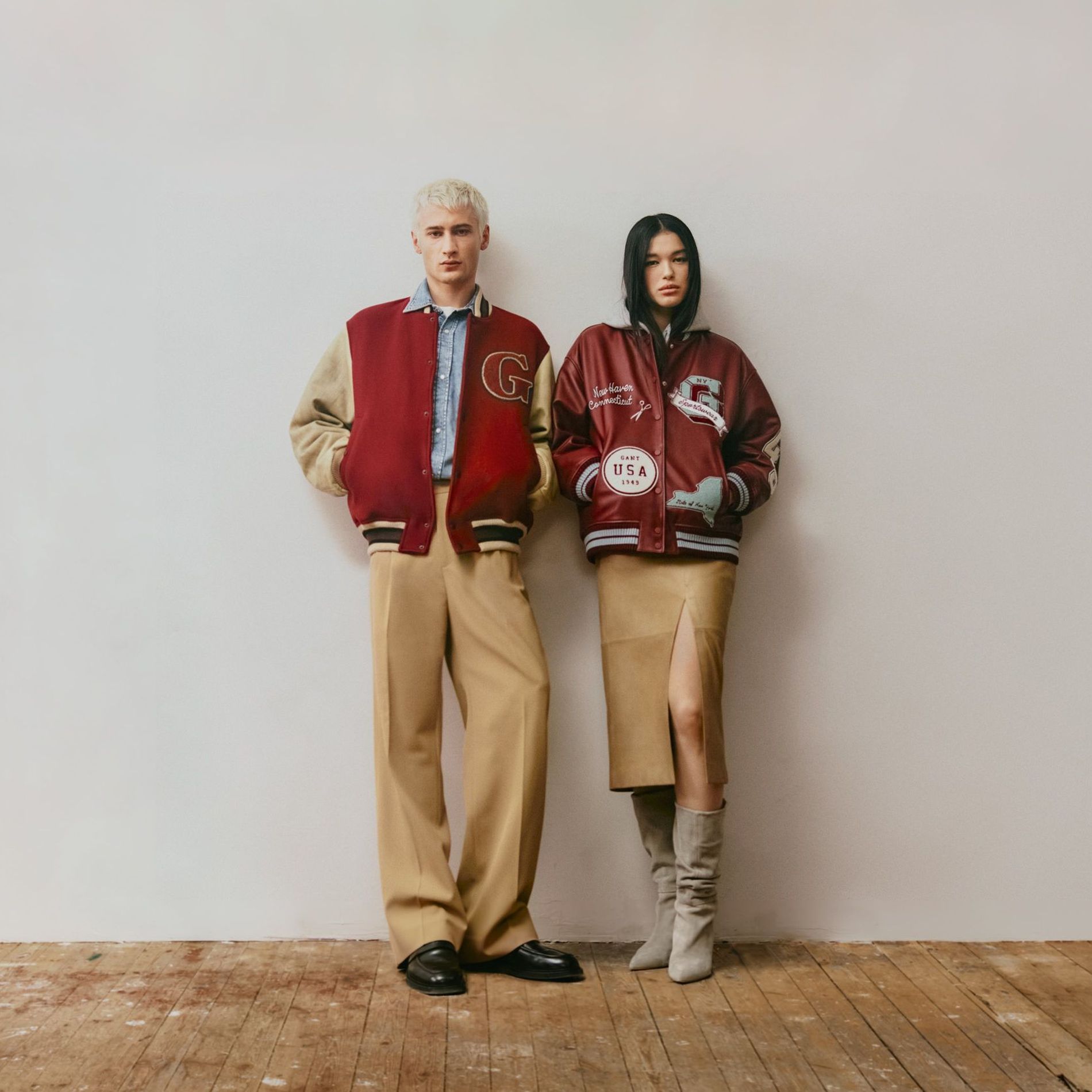 Photo: Gant
Horse Girls, take heed! Stella McCartney's new campaign fronted by Kendall Jenner is all about equestrian excellence
Stella McCartney honed in on horses with its AW23' Horse Power' collection, first presented during Paris Fashion Week at the historic Manège de L'École Militaire, an indoor horse arena for the military school. When producing the campaign for the collection, McCartney drew on personal references to spotlight the profound connection between humans and horses, selecting supermodel and lifelong equestrian Kendall Jenner as the star. "I knew this season's Stella girl had to love horses as much as I do," McCartney expressed. "You can see how at ease she [Kendall Jenner] is around these sensitive creatures, and them with her," she continues.
Crafted from 92 per cent conscious materials, the' Horse Power' collection features rope detailing inspired by bridle reins, reinterpreted quilting plucked from horse blankets, and "Appaloosa jacquards' in honour of McCartney's personal preferred breed. Marking the label's most responsible AW offering to date, a second instalment exploring the healing bonds of humans and horses is set to drop later this year.
Stella McCartney's 'Horse Power' AW23 collection is now available to shop globally, at selected retailers worldwide, and at stellamccartney.com.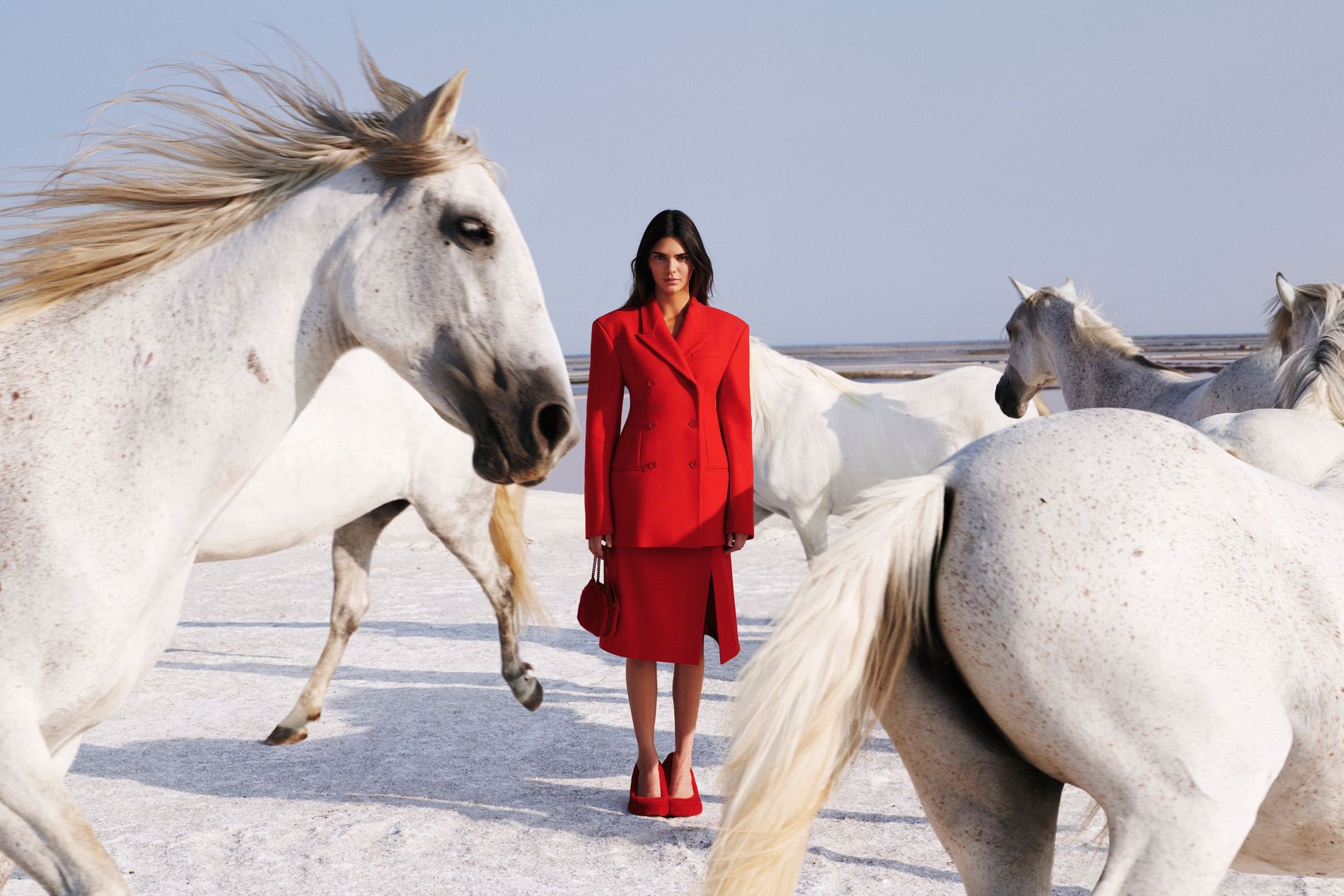 For Boss' AW23, a celebrity-laden cast define what it means to be a boss
Unveiling its fall/winter 2023 collection, fashion giant Boss shifts the spotlight onto six global icons, including Naomi Campbell, Maluma, Gigi Hadid, as well as two newly introduced ambassadors: American football quarterback Patrick Mahomes and British actress, Suki Waterhouse. All bona fide bosses in their own right – each explores waht it is that defines them as a genuine boss.
Captured by Swedish top fashion photographer Mikael Jansson and creatively directed by Trey Laird, the campaign highlights the muted colour palette of the collection. The ambassadors – dressed in a harmonious blend of retro-modern designs and sophisticated textures in shades of camel, graphite and cream – pose against a grey, draped backdrop.
The campaign is accompanied by an evocative black-and-white video, complemented by Tupac Shakur's "Changes". It captures the essence of each celebrity's journey to success, spotlighting the essence of the brand's overarching #BeYourOwnBOSS narrative.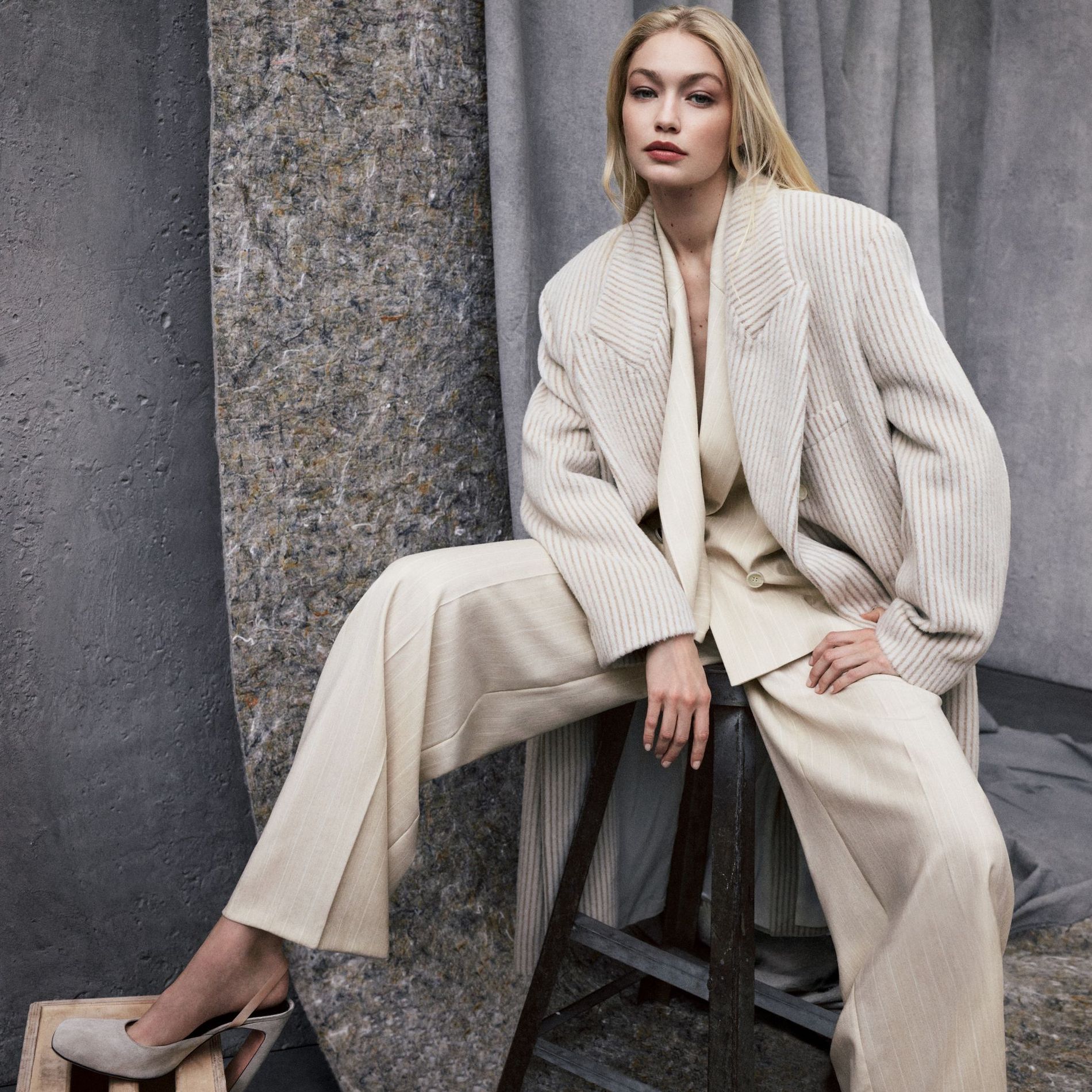 Photo: Mikael Jansson
By Malina just debuted footwear with a pair of boots you'll want to snag this season
Known for floral frocks and fabulously feminine tailoring, By Malina has been an occasionwear brand of note since it launched 13 years ago. Lately, however, the brand is expanding – introducing a more cohesive closet for its fervent fans. "Since the start of By Malina, the aspiration has been to provide a complete wardrobe solution," says founder Malin Andrén, effectively allowing people to adorn themselves entirely in By Malina from head to toe.
The brand's categories have come to include outerwear, small leather goods, and swimwear. And now, taking a notable step into autumn/winter '23, By Malina is launching footwear for the first time. Releasing two timeless styles, a knee-high leather boot and a classic loafer – faithful "companions in your wardrobe," as Andrén puts it – the brand wants to ensure its shoes transcend seasons. While the penny loafer is a classic, possessing "timeless allure", our eyes were on the boots. With an ideal everyday heel of five centimetres and a sculptural, angled shaft, it is an elevated wardrobe staple and statement.
"Our approach to design and material selection was guided by the goal of creating enduring pieces with meticulous attention to detail that withstand the passage of time while ensuring unwavering quality," Andrén concludes. Handcrafted from 100 percent premium leather sourced from Portugal, By Malina's aim is to have these items remain integral to its collection, extending throughout the upcoming autumn and winter seasons.
By Malina
Esme boots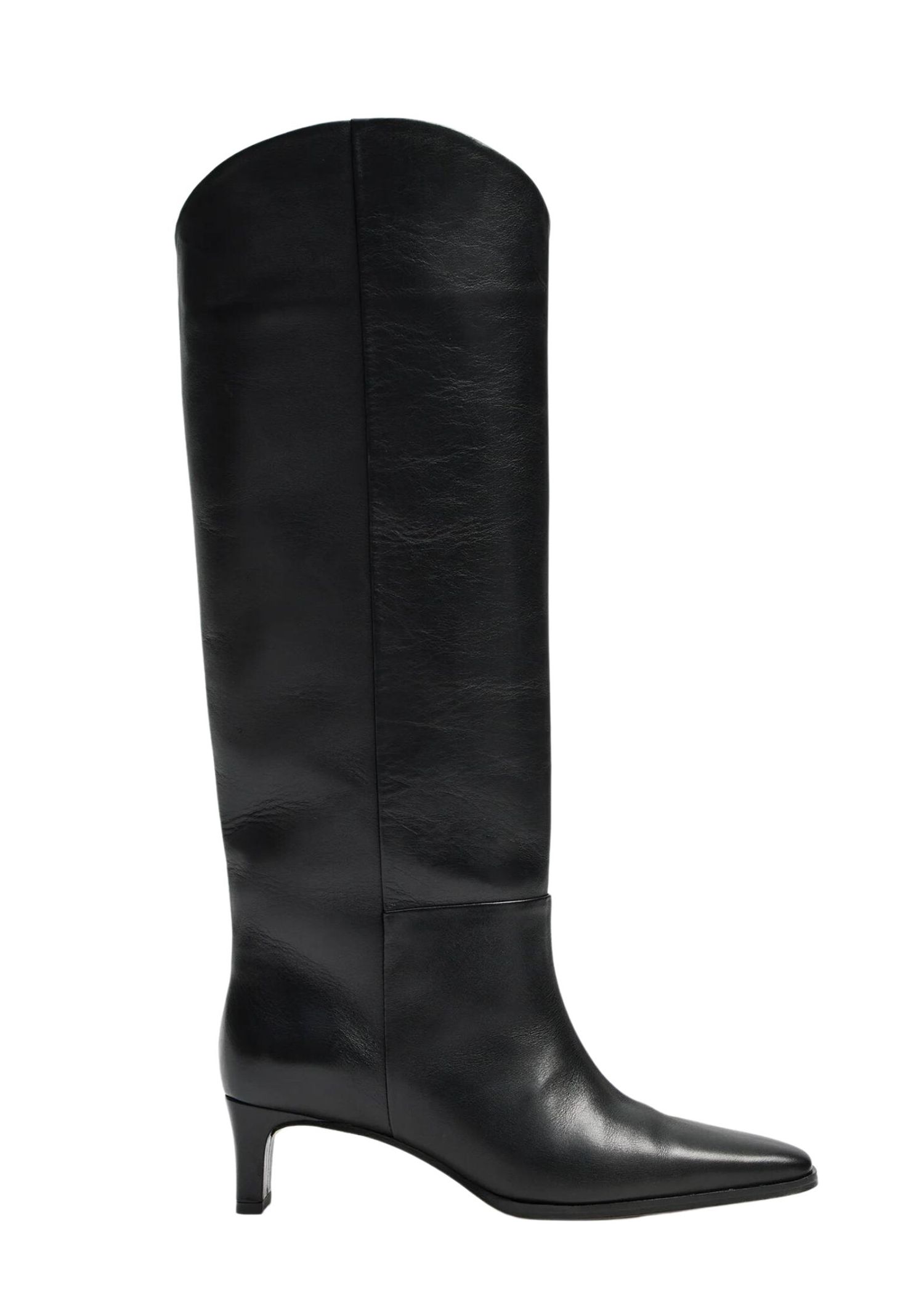 Attention jewellery-lovers: David Andersen's Tide collection is a sparkling late summer favourite
"The tide washes ashore countless treasures. This year's treasure is a beautiful shell, washed up on the beach last summer," fifth-generation Norwegian jewellery house David Andersen says of the inspiration for its summer 'Tide' collection. There was close collaboration between the brand's design department, a local foundry and our own goldsmith's workshop: and the tide came in. A 14-piece collection of pure and gold-plated recycled silver decorated with freshwater pearls.
There's Norwegian DNA in every detail, with the jewellery cast outside Oslo, threaded by hand in the David Andersen workshop in Egertorget, and the campaign shot in archipelago outside Sandefjord by homegrown talent Ignat Wiig.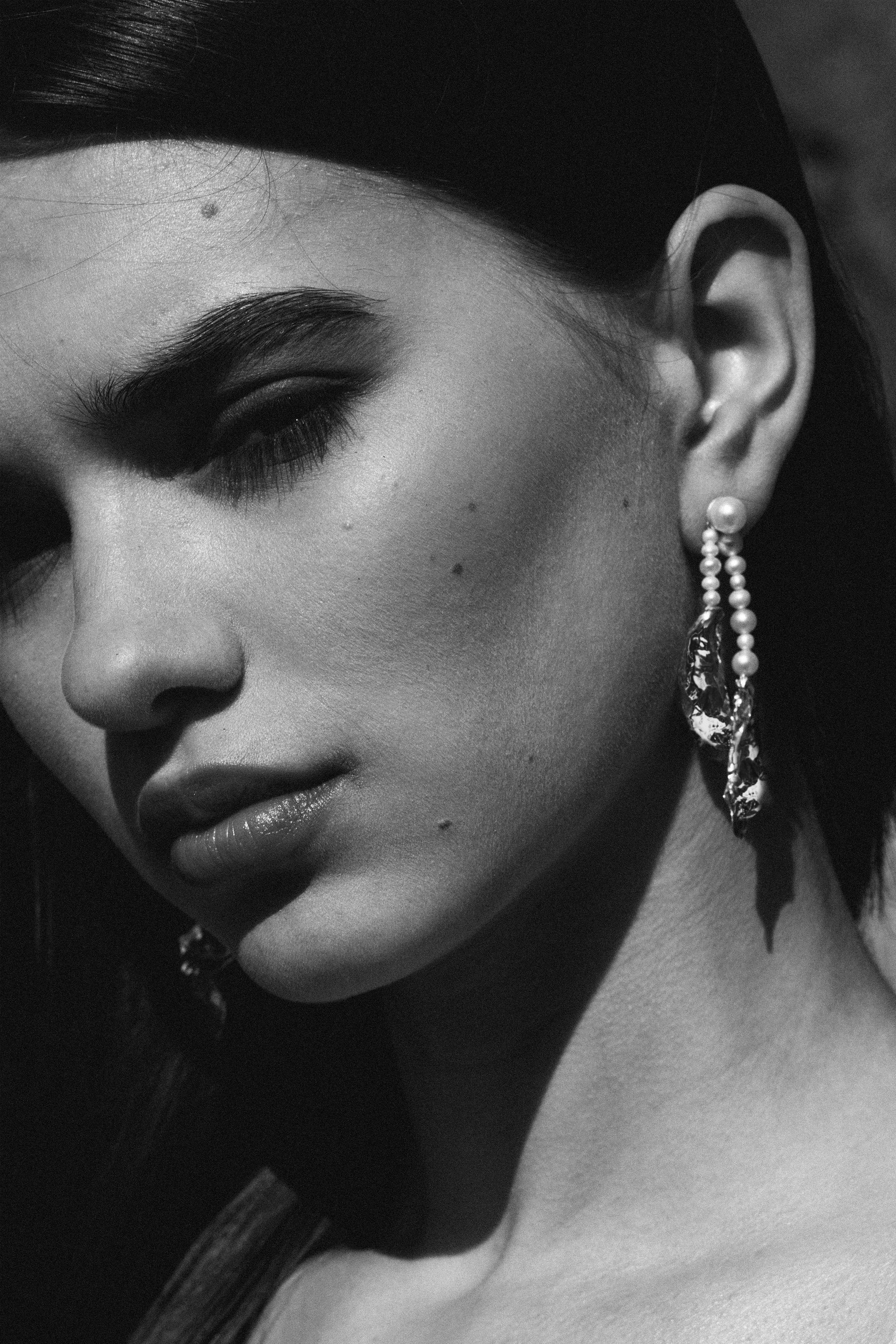 Photo: Ignat Wiig
Custommade embarks on "a playful and sexier Scandinavian universe" with new head of design
There are movements to take note of in the Danish fashion industry, and the latest shift is at Copenhagen-based womenswear label Custommade. Mette Fredin, previously senior designer at Saks Potts, has been newly appointed as head of design and tasked with further establishing and elevating the brand's contemporary and exclusive brand identity.
"Fashion evolves – and so do we," says CEO Christian Dam of the changes at play. "Our ambition with the new collections is that everyone should be able to feel strong, feminine, and happy in their bodies. We want to inspire a playful style that makes one enter the world feeling empowered and comfortable in their own unique look; that you can be your own muse."
Fredin will take up her new position on 1st September, coinciding with Custommade's redirection to become "a playful and sexier Scandinavian universe," according to the brand. The appointment coincides with Ole Damm entering as investor and partner to drive the business into new international horizons.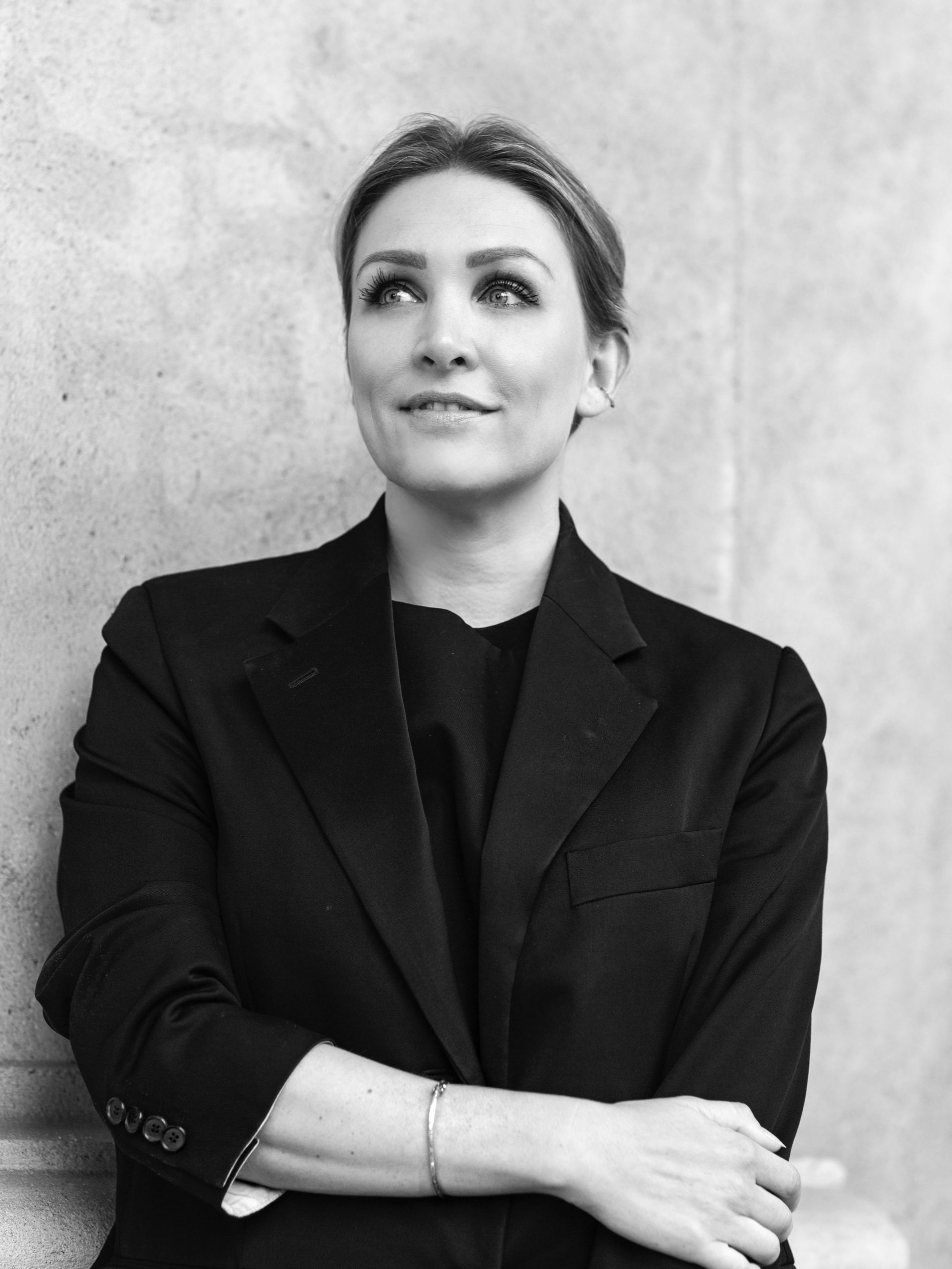 Custommade's new head of design, Danish designer Mette Fredin, joins from the position of senior designer at Saks Potts.
Ashley Park is unveiled as Pandora's new global brand ambassador
The multi-hypenate, multi-award nominated Ashley Park, best known for Emily in Paris, newly-released film Joy Ride and upcoming Hulu series Murders in the Building, has a new notch to her belt: the global brand ambassador of Pandora. T
"I remember the first Pandora bracelet that I received and cherished from one of my early birthdays," Park recounts. "And today, as a storyteller and artist, I am especially drawn to Pandora's unique commitment to creativity and making each moment and story special with their endless personal styling options. I'm grateful to have the ability to be part of a brand that has a wide breadth of pieces from timeless lab-grown diamonds to meaningful charms, and to be able to bring my own personal take on jewellery and self-expression to Pandora," she says.
The new position has Park set to appear at global events and across ad campaigns alike, to inspire creativity, style and individuality – furthering the jewellery house's international footprint.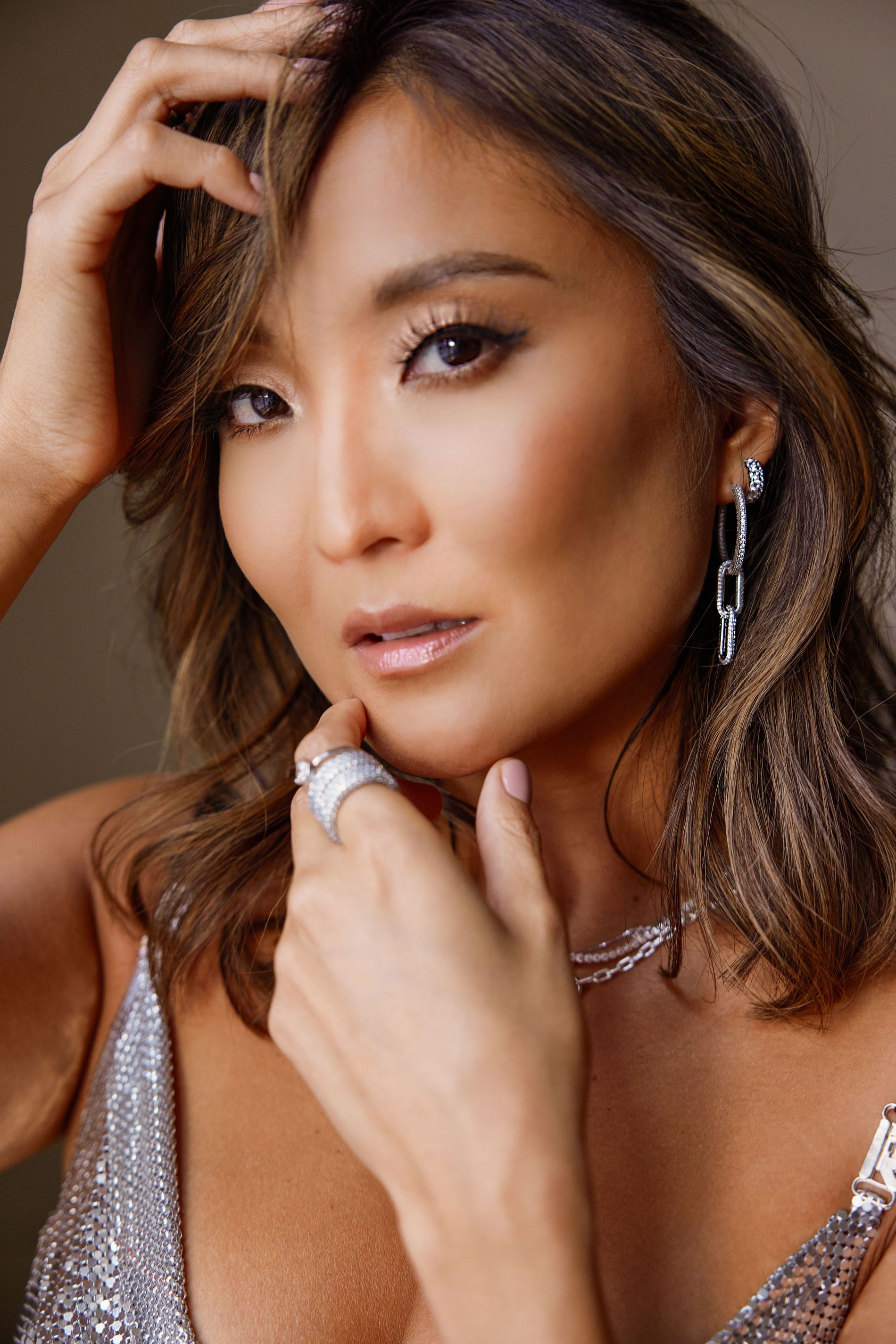 Naked Copenhagen unveils its elevated new flagship, designed with women and community in mind
Does the thought of entering a sneaker store call to mind thumping music, aggressive sneaker heads and garish decor? That's all about to change – for the more discerning sneaker connoisseurs of Copenhagen, anyway. Capturing the attention of the fashion week crowds this week, Naked Copenhagen – the leading women's sneaker retailer globally – has opened the doors to its new 276 square metre flagship that is curated to be much more than just a store, but a place for women and its brand community to come together.
Housed within an elegant, sculpted façade typical of Copenhagen's classic architecture, Naked Copenhagen teamed up with Alpine Office to conceptualise and create a luxurious environment that goes beyond just a store space to be both a destination and experience. Using gorgeous matte khakis and natural tones, the soft palette contrast with stark brushed steel shelving and details.
The central store location is "the culmination of a nearly 20-year journey to bring women to the fore in the sneaker industry," the brand says. "It is the closing of one chapter and the beginning of an even bigger, more exciting adventure forward."
Naked Copenhagen's store is now open at Regnegade 2.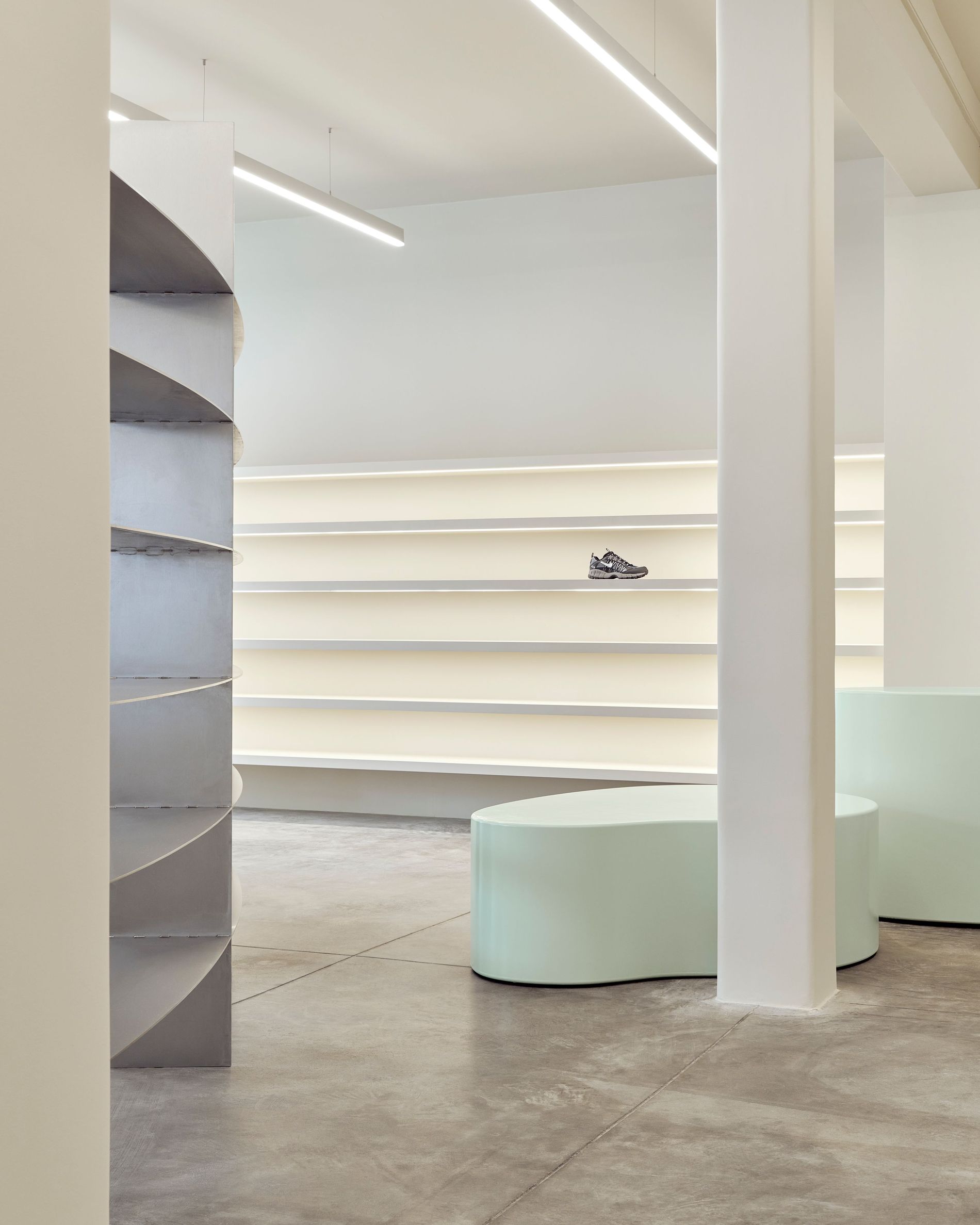 Photo: Courtesy of Naked Copenhagen and Alpine Office
Festival season and Rotate are calling your name
With so many exciting things happening in August, it feels hard to keep up with the exclusive events and drops coming our way. But one that can't be missed is Rotate Birger Christensen's partnership with O Days festival – the spectacular three-day festival in Copenhagen – on a limited-edition 2023 capsule collection.
Available at both the festival and online, the collection comprises a perfectly oversized hoodie and T-shirt in three vibrant colours, combined with Rotate's signature graphic text design. In line with the Danish brand's dedication to tech innovations, this year, the collab collection will be available to try on virtually via the interactive FashHub platform.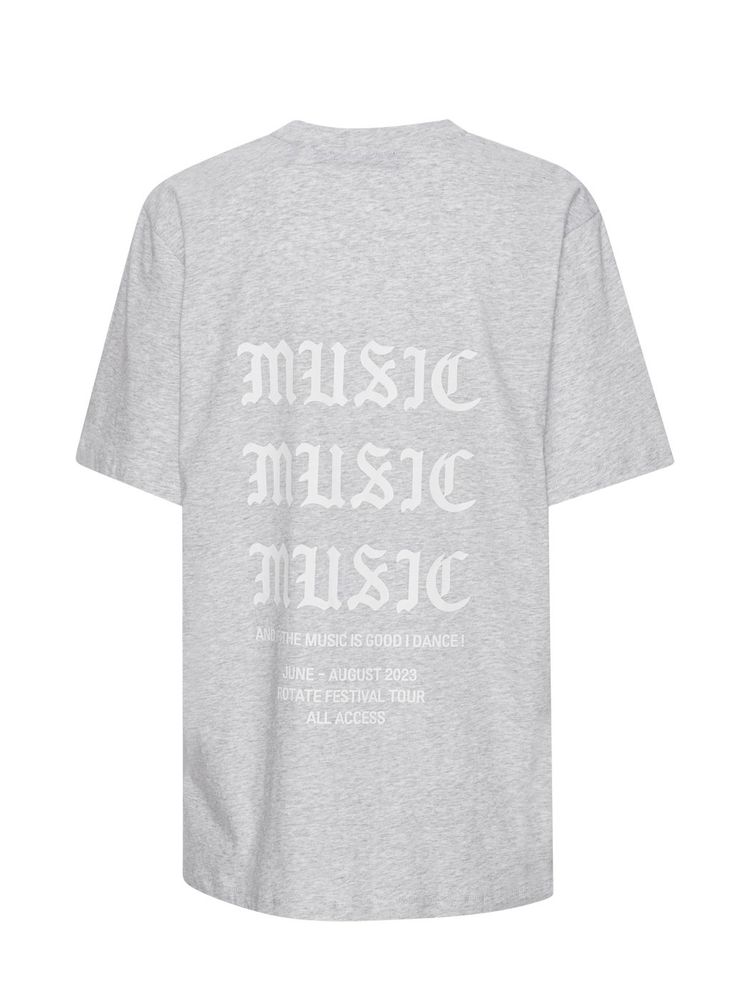 Photo: Rotate