With her new solo exhibition at Stockholm's Gallery Steinsland Berliner, artist Arvida Byström explores the notion of value, both perceived and manufactured
Arvida Byström is a modern-day Joan of Arc, albeit without the fervent religious visions or partaking in actual battle. Nevertheless, Byström does lead the charge in practicing what she preaches or, at the very least, leads with the best intentions.
On a grey Friday morning in a café in Södermalm, where we meet to discuss her artistic practise, her strong beliefs immediately shine brightly.
Byström's story might be familiar to some. She started out very young, creating a platform for herself online as a digital creator, model, photographer, and finally conceptual artist. The trajectory to becoming a contemporary artist comes in all shapes and forms, but I feel both out of the loop and incredibly inspired as she tells me about the many moves she's made around the globe. From Värmdö (an island outside of Stockholm), to London, later to Los Angeles and then back to Värmdö again. She eagerly fills me in about her early internet friends and collaborators, including fashion wunderkind Tavi Gevinson and photographer Petra Collins. In the beginning of her artistic journey, Byström started photographing herself because she was "too shy to ask anyone else if she could take their picture." Her earliest work was a consequence of a lack of confidence, which led to her forming a unique aesthetic and artistic practice. As her confidence built, so did her artistic prowess. "I was a little lost until I was 25," Byström, now 29, admits.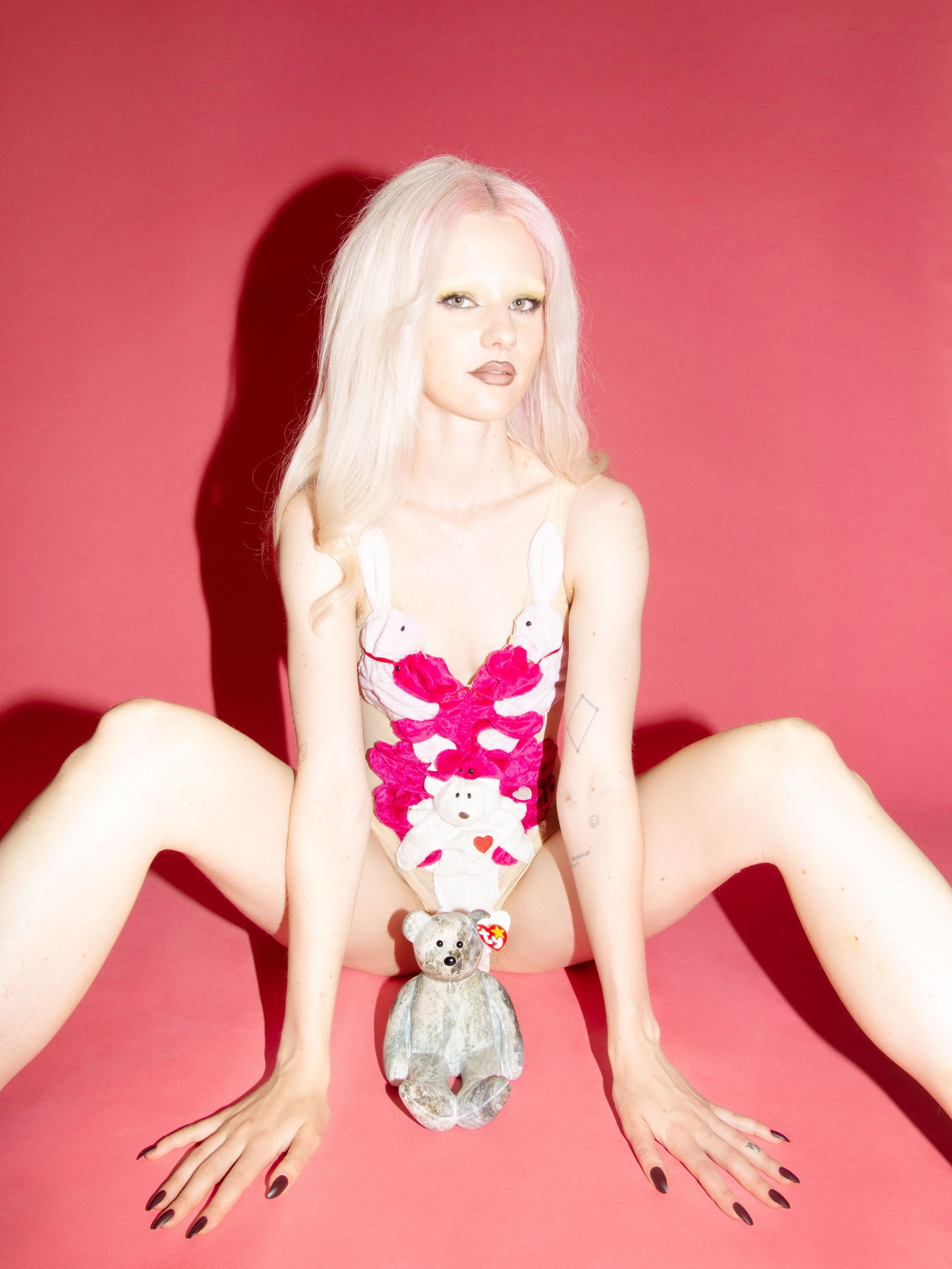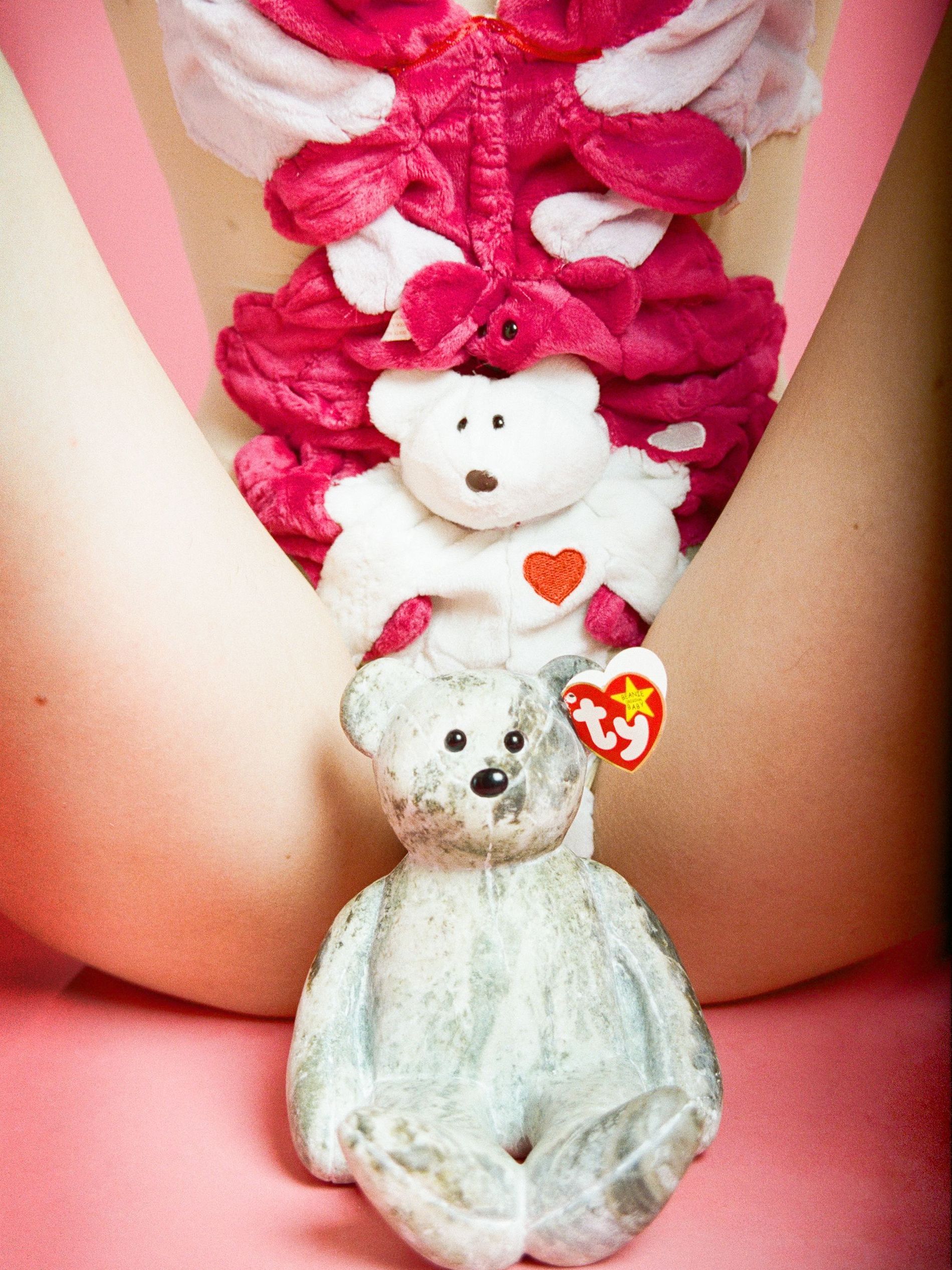 With internet notoriety comes power, or at least influence, and Byström's persona, her blog and Tumblr, have influenced a sizeable group of young women, and men, online. As we speak about her road to becoming an artist, she is incredibly transparent, touching upon milestones, including her past relationships and bouts of depression. Her emotions lay close to the surface, especially as she wipes away tears while speaking candidly about her battle with clinical depression, which lasted throughout her teenage years, leading into her early twenties.
"I was a high functioning depressive. I didn't know I was depressed, but it was clear I was a difficult partner in relationships, an unhappy person," Byström says. She explains that through self-realisation, and some distance, was she able to feel better. "I cry often," she says. "Thing's move me, and I cry," and just like that, the tears are gone and we're off to the next topic, albeit another sensitive one.
Byström has recently ended a long-term relationship with her girlfriend, a spoil of the global pandemic we still find ourselves in. "Ultimately I think it is a positive thing," she says. "I moved back home, which was good. The pandemic has allowed me time to focus, and I have so many ideas, new things I want to try out." Sitting in front of her, I am refreshed, and, admittedly, impressed. In the back of my mind, I make a mental note regarding how my generation, we were made to feel the crying is an admission of defeat (I'm only slightly older than Byström, yet I'm starting to realise how the norms for what was deemed ok in social situations radically shifted shortly after I left adolescence). A young woman displaying emotion, seen as vulnerability, was something that should be avoided in the context of serious conversation. Byström's tears have the exact opposite effect. Her emotion, much like her artwork, is a display of unconscious self-assurance and power.