Known for high glamour party-wear, we sit down with Rotate co-founders Thora Valdimars and Jeanette Madsen ahead of the brand's most iconic collection yet
Few brands have created a cult following like Copenhagen cool-girl favourite Rotate. Founded by Thora Valdimars and Jeanette Madsen (whose envy-inducing styles have helped steer the very idea of Scandi fashion), the brand is a dichotomy of comfort and high glamour, spanning soft loungewear and sparkly mini dresses.
Now, the design duo sets out to celebrate the brand's most iconic styles in a special party capsule. "Having created so many beautiful and successful models during Rotate's lifetime, it felt like the right time to pay homage and create a time capsule for the most iconic of these designs," the pair said of the collection. "We wanted to take our most popular dresses and create a truly memorable moment, using the most unique and extravagant fabrics to craft one-off items."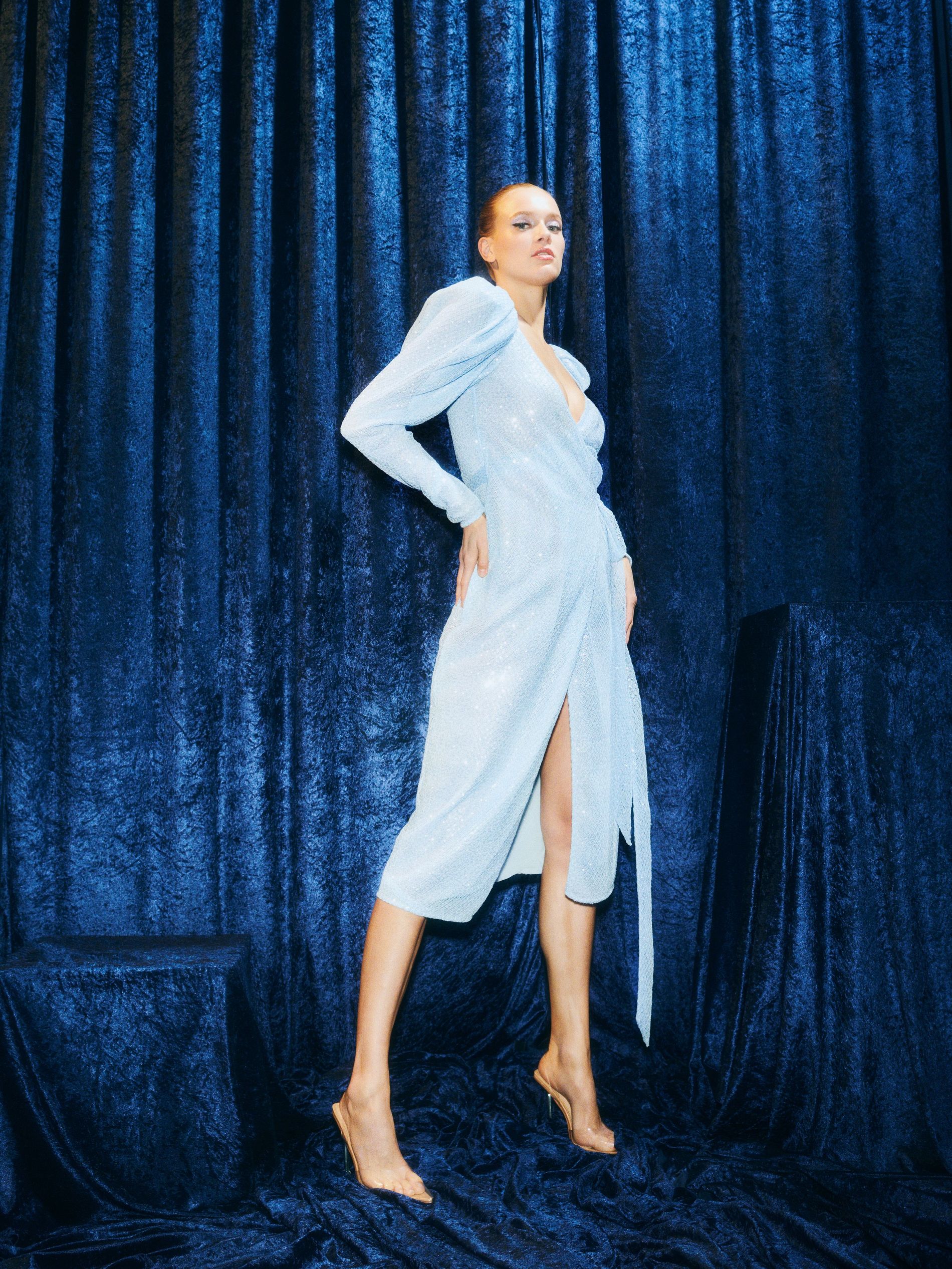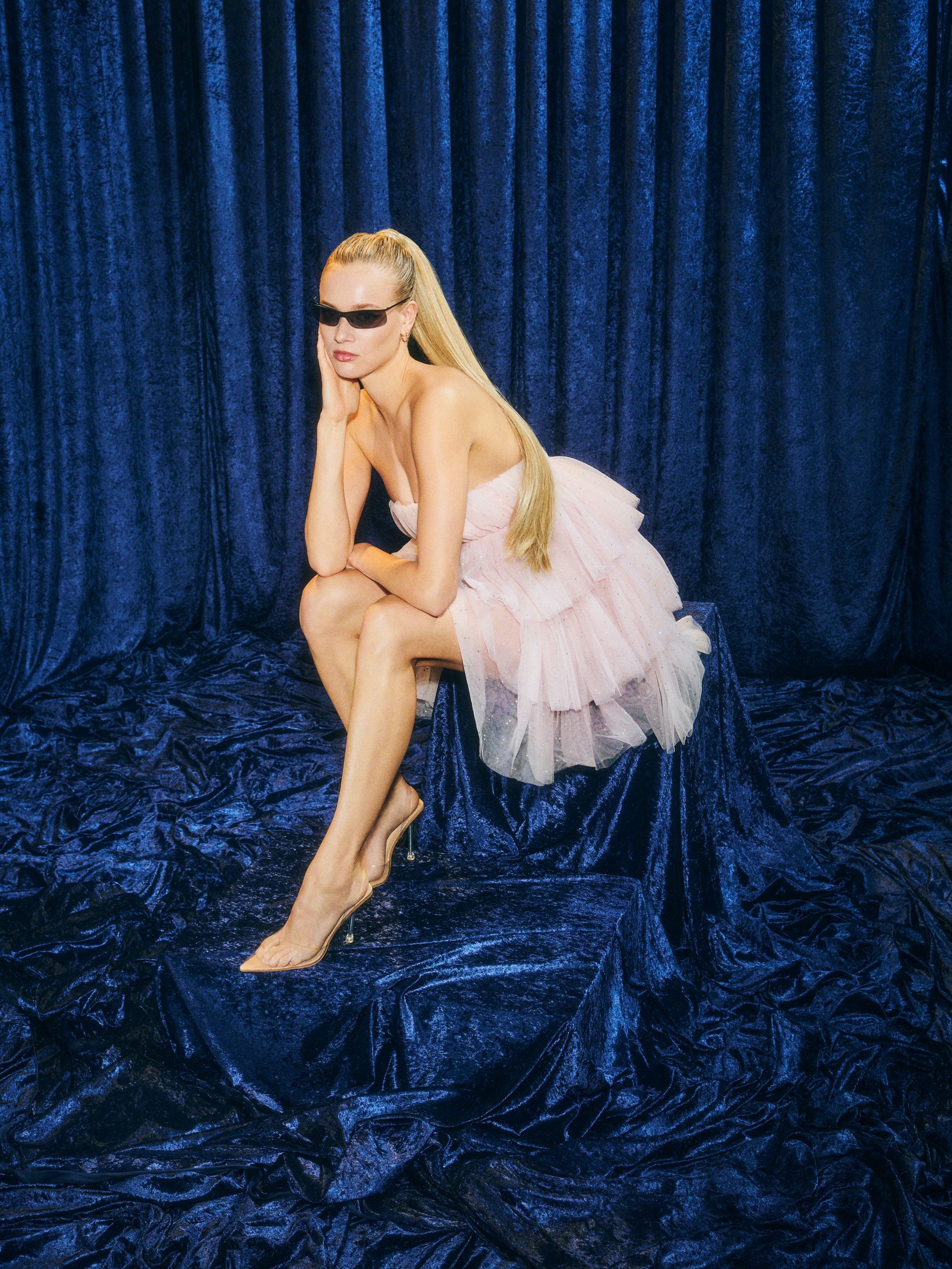 Launching just in time for the holiday season ahead, with Christmas parties and New Year's celebrations aplenty, the timing couldn't be better. With the days getting darker and colder and party season coming up, it is "the best time to inject some serious glamour into your wardrobe", as Valdimars and Madsen point out.
Where Rotate's normal collections are often varied in style, colour, fabric and price point, the 11 dresses in the Icons capsule are one-of-a-kind creations, unlike anything the brand has created in the past. "This collection is pure 'wow' factor. The dresses are designed to be worn on the red carpet and be the centre of attention," the duo says.
The styles, all based on pieces from the Rotate archives, mark a trip down memory lane for the founders. "We have had a lot of personal favourites over the years, and we are grateful that these models are often the most popular styles with our customers, too," Valdimars and Madsen say. "The models we chose to re-design are the epitome of the Rotate brand – they are sexy and elegant and have something for all body shapes and tastes."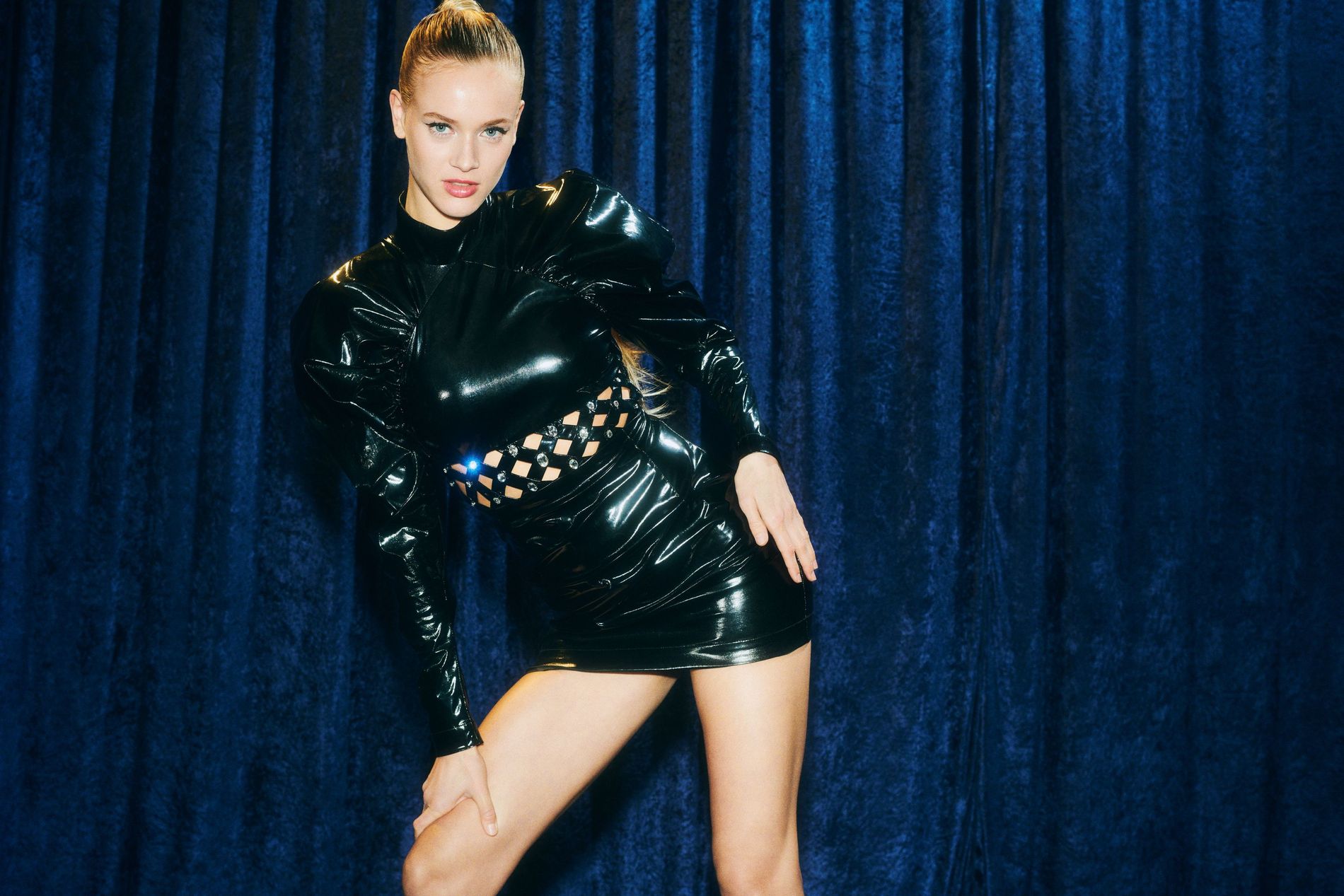 As for picking favourites, each designer's unique sense of style shone through. For Thora Valdimars, the va-va-voom appeal of the Pearl Mesh Dress is irresistible. This dress is "undeniably over the top, sexy and luxurious", according to the designer, made from a delicate sheer silk and mesh combination embroidered with small floral details.
For Madsen, she found her favourite in the flirty femininity of the Carlosa Crystal Tulle Dress. "It is like a dream dress with many layers of puffy tulle fabric in soft pink," she says. Embellished with crystals among the sheer layers, the dress reflects the light making it look like it is "covered in diamonds."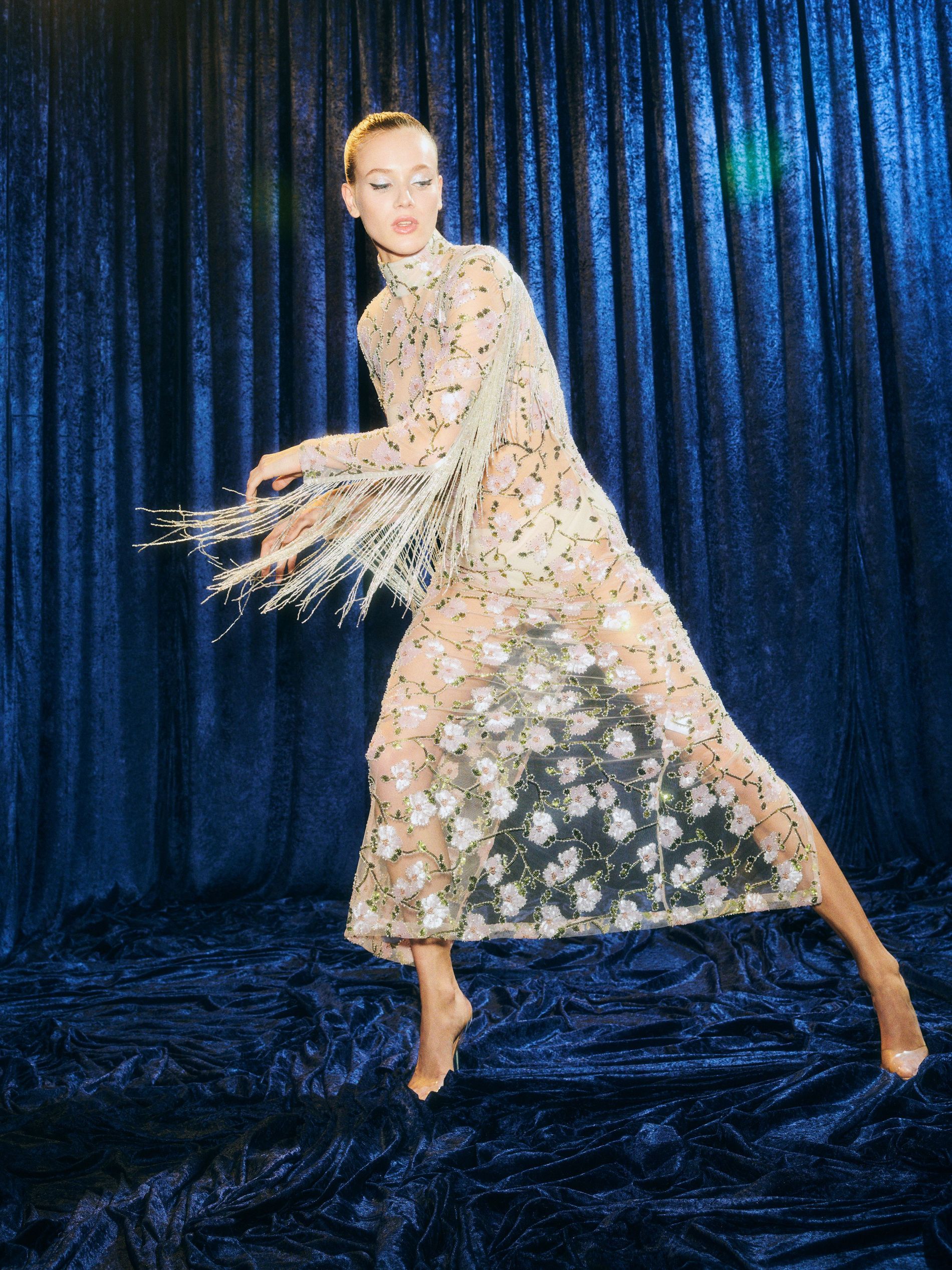 At its core, Rotate is all about creating pieces for everyone. "We are always conscious that our clothes should translate into the wardrobes of every woman," Valdimars and Madsen say. And even with these one-of-a-kind iconic investment pieces, the collection retains the brand values. The dresses span a multitude of shapes and tastes, in colours set to suit most wardrobes. "We also aim to create dresses that go beyond the short time frames of trends. This collection is the embodiment of that," the designers say. "These are expensive, unique dresses that you will want to wear forever."
Available from 27 October on rotate.com, get a sneak peek on the full collection below: