Earlier this summer, Angelina Jolie announced that Atelier Jolie, her newly-launched creative collective, would be teaming up with Chloé and the fashion designer Gabriela Hearst (who has since left her position as creative director of the French luxury giant), for a womenswear capsule collection
"Sometimes the way you dress says, 'Don't mess with me—I've got my armor on,' " Jolie told Vogue's Chioma Nnadi for the November issue of the the US magazine. "But I want a woman to feel safe enough that she can be soft. After I went through something where I was hurt, I had a therapist ask if I would try wearing a flowing garment. Sounds silly, but I assumed that pants and boots projected a 'tougher' look, a stronger me. But was I strong enough to be soft?"
Now that the first images of the collection have been revealed, the answer to that question seems to be a resounding "Yes." Photographed by Zoë Ghertner, the images focus on abstract shapes and luscious textures. Incorporating deadstock and natural fabrics such as organic silk, organic crepe de chine, and certified wool, the Chloé x Atelier Jolie capsule comprises many of Jolie's own closet essentials, including an embroidered cotton dress inspired by one she wore as a child, and a black velvet cape.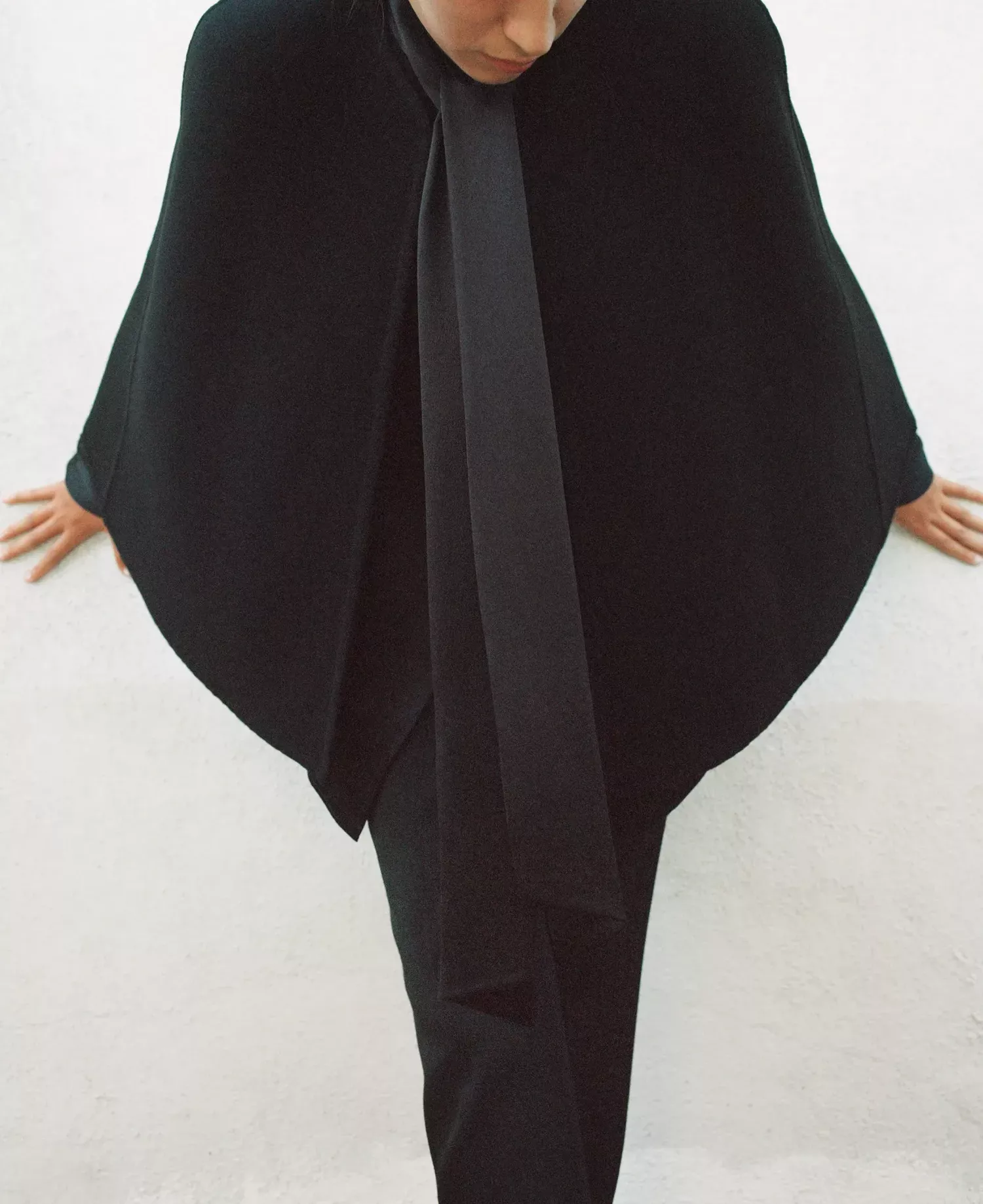 Angelina Jolie collaborated with Gabriela Hearst on this cape design, based on a similar piece from her own closet. Photo: Zoë Ghertner / Courtesy of Chloé
Perhaps because of her years as working as a UN Refugee Agency Goodwill Ambassador and Special Envoy, there is also a real focus on clothes for working women to wear out in the real world. Take the deadstock wool gabardine vest and tailored jacket—made special with cropped bell-sleeves—or Jolie's go-to slip dresses in a diverse range of "nude" colors that can be flattering on wide range of skin tones, something that the actor felt strongly about after going shopping with her daughter Zahara, who struggled to find a nude slip dress that matched her skin tone, as she told Nnadi. "Obviously, as a white woman, I've never had this experience," Jolie says, candidly. "It never crossed my mind until we went shopping together and I saw that there's so much room for improvement." Some of the slip dresses also feature mesh overlays, scalloped edges, while slip skirts have unexpected lace insets that give these classic pieces a little oomph.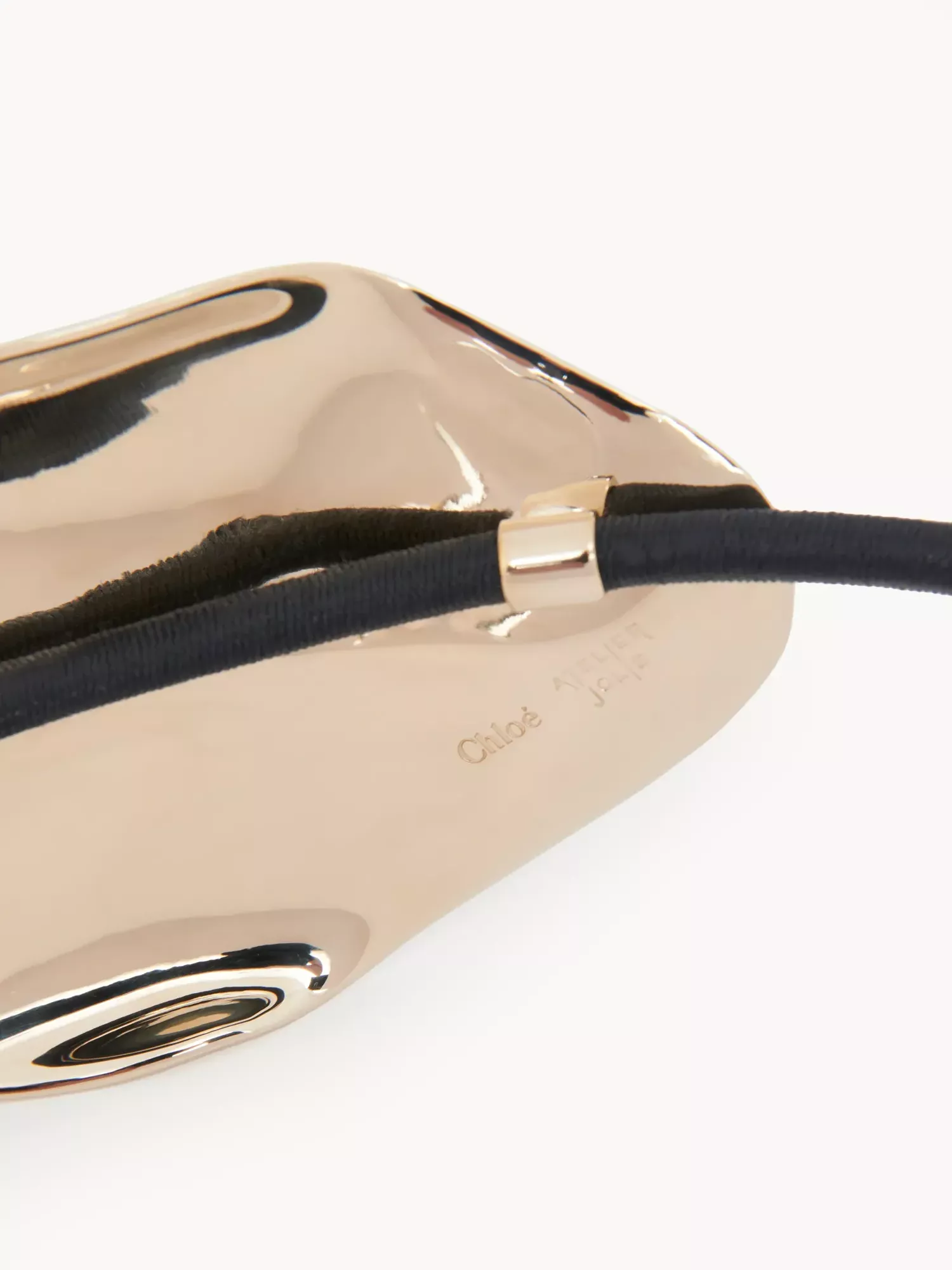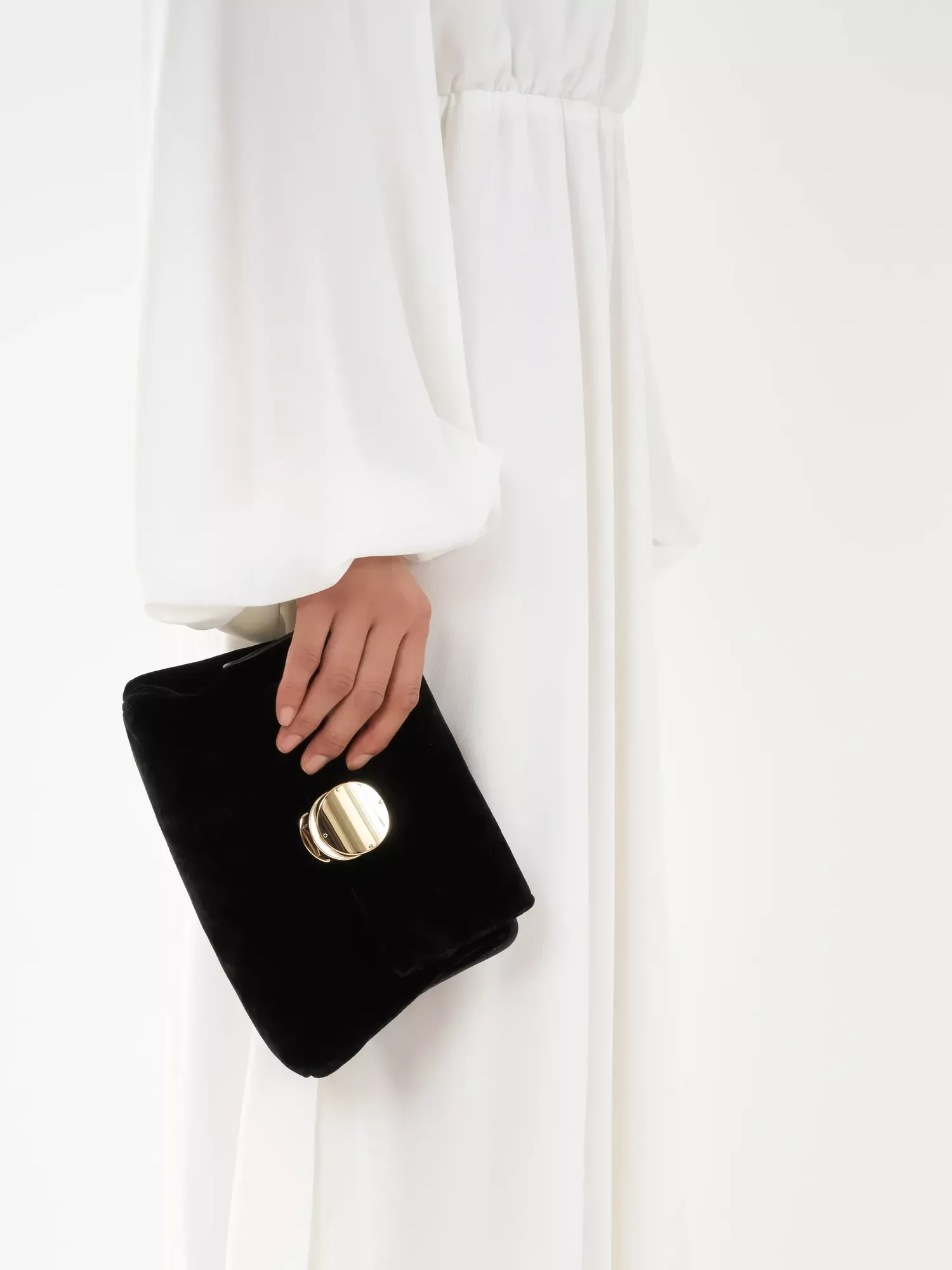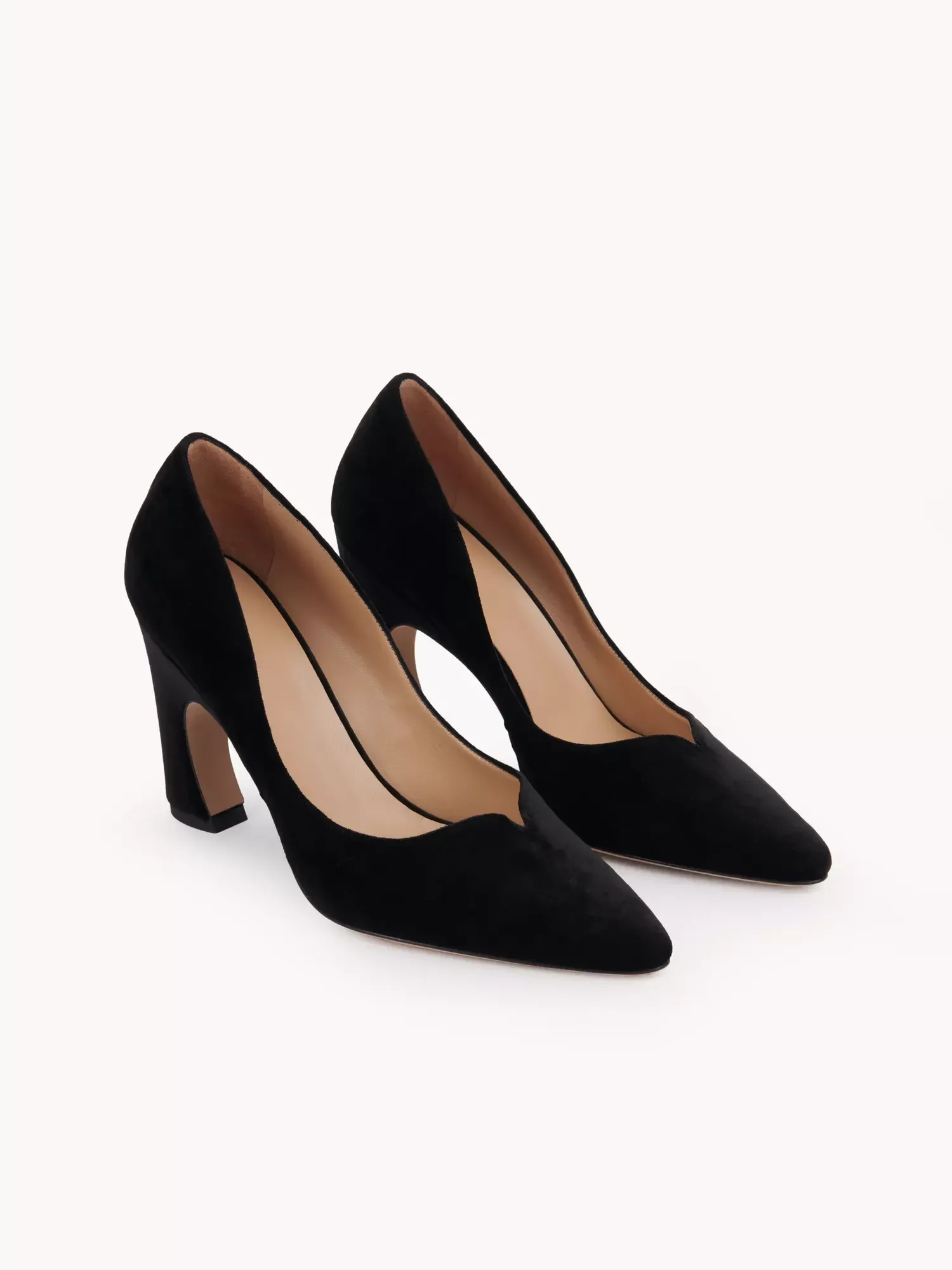 The collection also includes a small range of idiosyncratic accessories like a pair of black pumps with an alluring V-shaped vamp and curved heels, as well as bracelets, broches, and necklaces that artfully mix sculptural organic shapes in silver and gold with black ribbons and silk cording, and are stamped with both the Chloé and Atelier Jolie logos on the back. The collection will be available online and at Chloé boutiques in January 2024.