In this Vogue Scandinavia exclusive, The Garment's founder Sophia Roe speaks to hairdresser Cim Mahony about her recent metamorphosis and why switching things up can be life-changing
Sophia Roe caused quite the stir when she debuted her red tresses last summer, proving to be the catalyst for a verifiable scarlet wave among Scandinavian tastemakers.
The influencer-turned-stylist-and-designer entrusted Copenhagen hair stylist and Fashion Week regular Cim Mahony to manage her makeover. Not only chopping her hair short, Roe left the salon with a new signature shade: a warm, auburn flush. "It was a transformation I could only trust Cim with," she says. "Famous last words," Cim laughs.
Mahony began his career in the 1990s working for Manuela Pavesi – Miuccia Prada's singular right-hand-woman who played a pivotal role shaping Prada's unique mix of intellectual femininity. "She was Vogue Italia's fashion director in the 1970s and worked with the likes of Helmut Newton, Irving Penn and Guy Boudin." Mahony explains. "I was lucky to have her take me under her wings."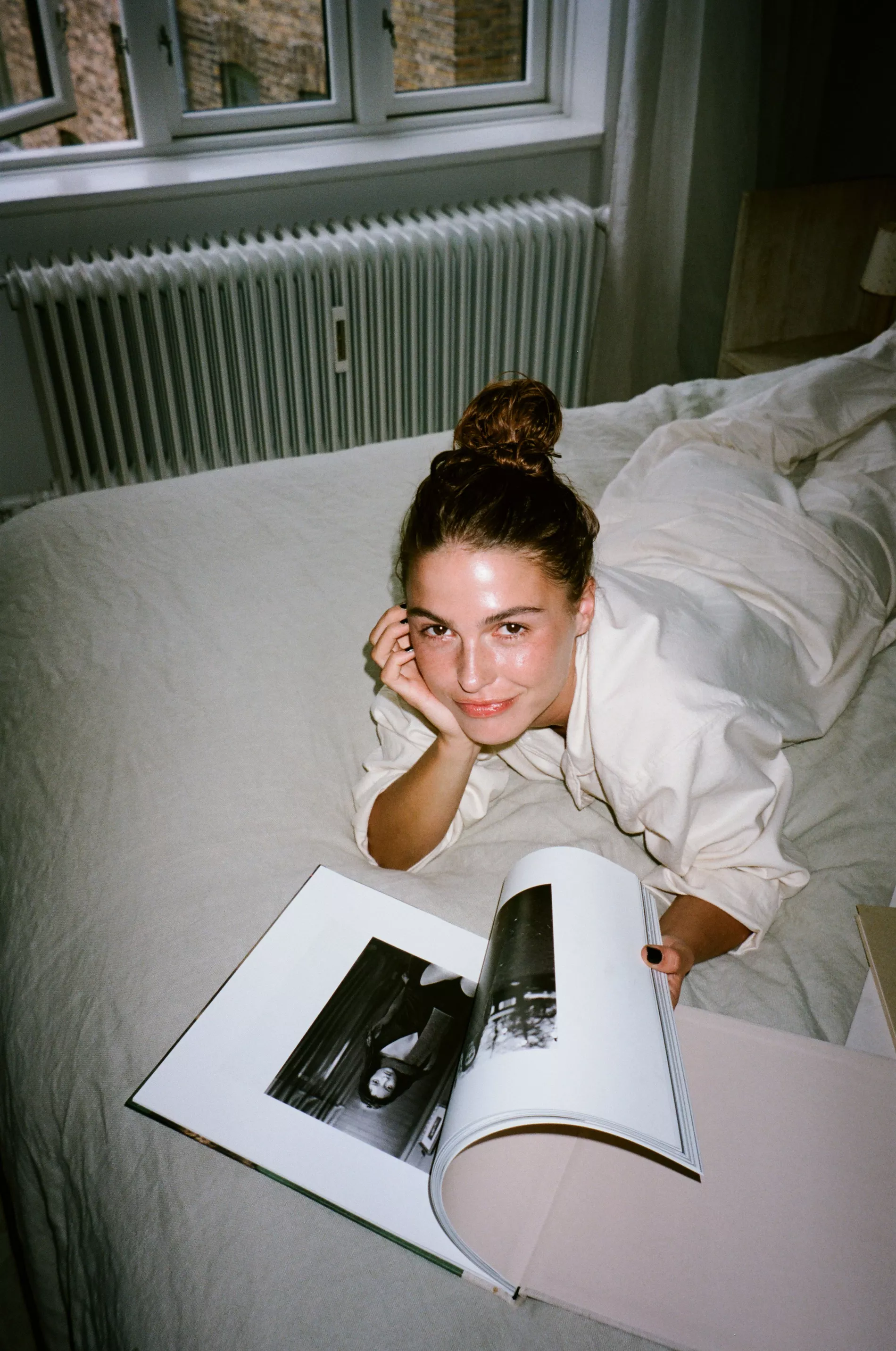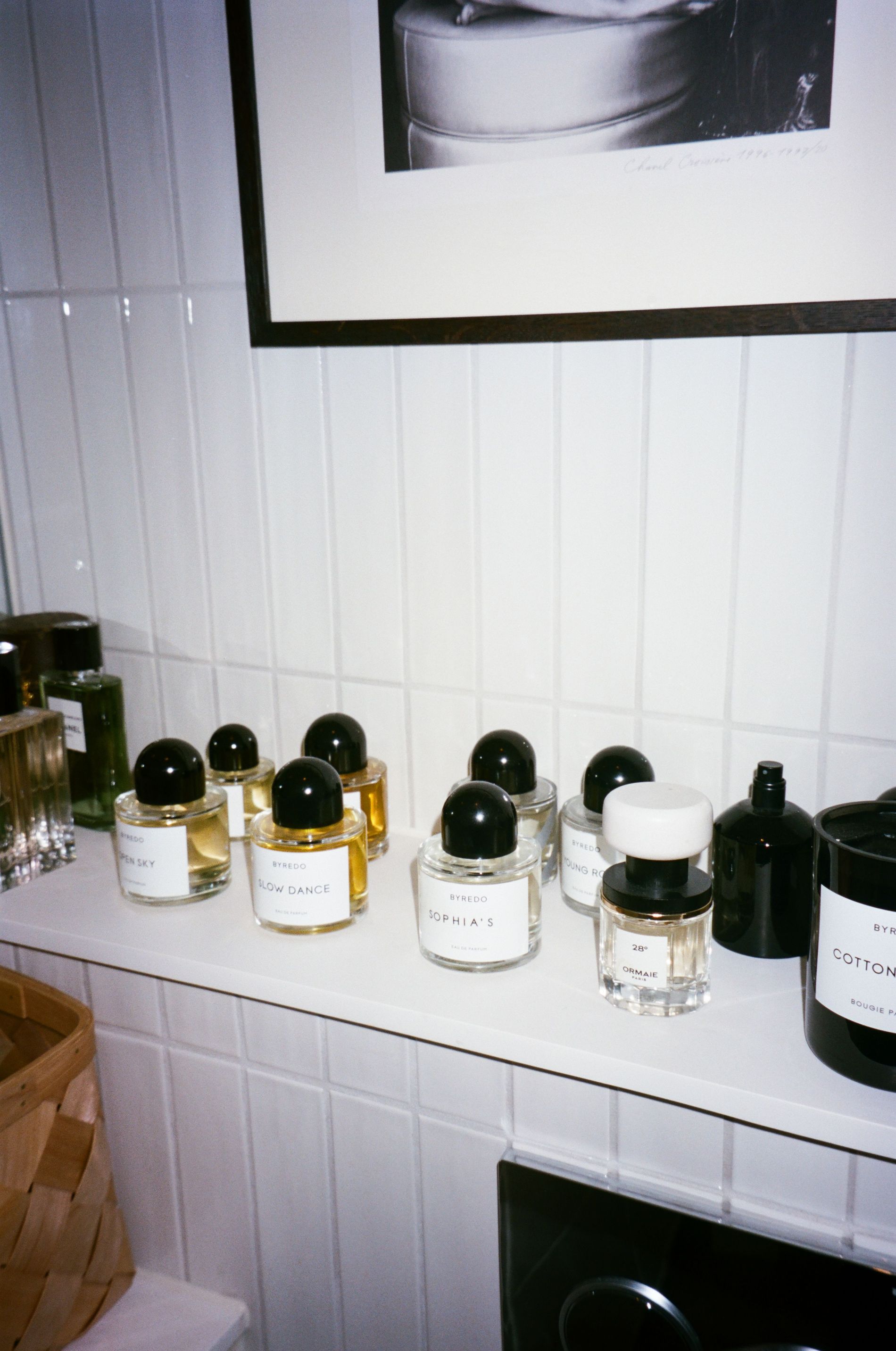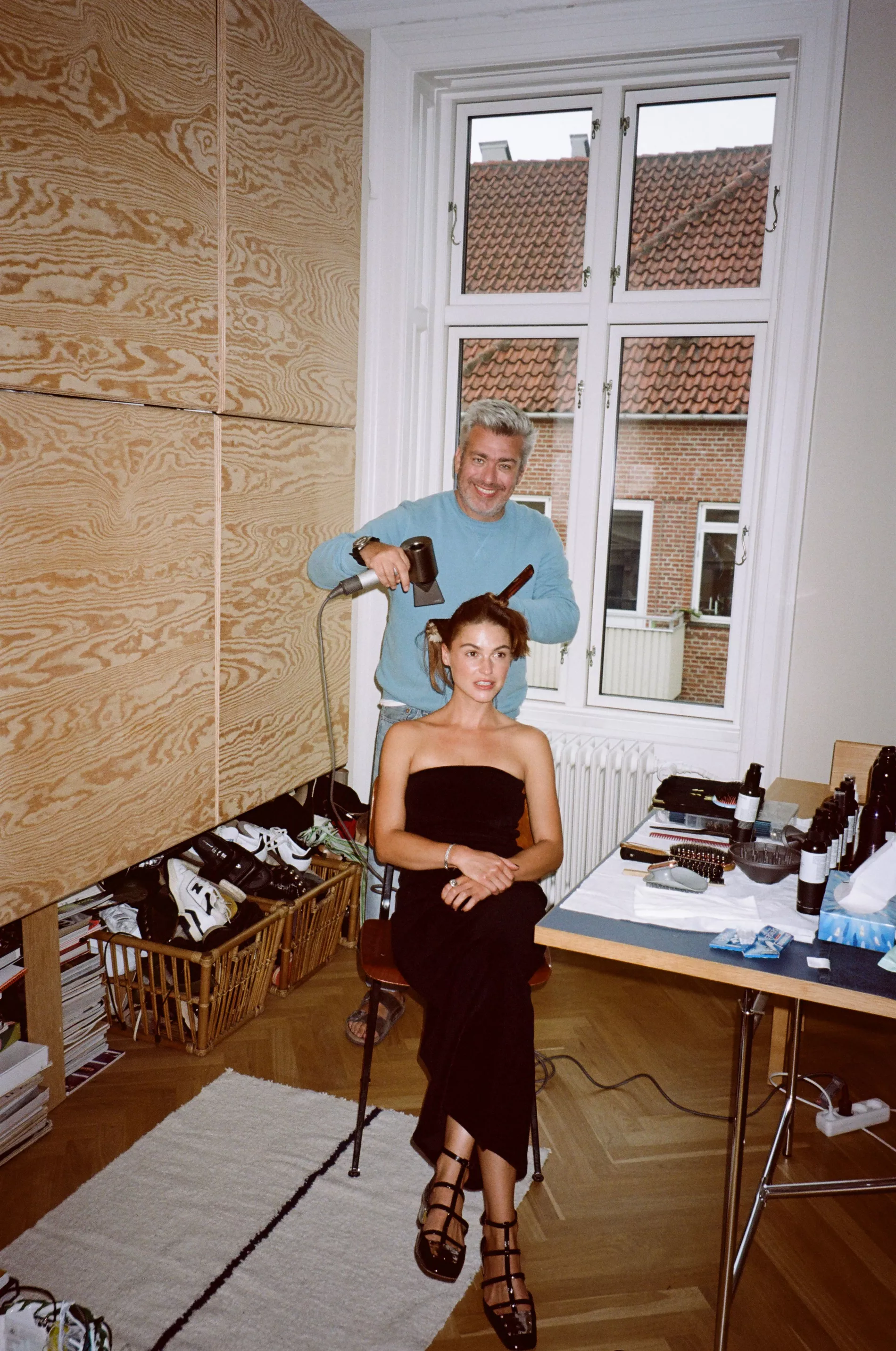 Mahony sees similarities between his former mentor and Sophia Roe. "The two share this classic universe," he says. "The similarities between Mrs. Pavesi and Sophia are striking, as they share a natural ability for mixing the classic with a dash of attitude and flair for surprise."
Momentous changes to how you look is about much more than the end result, according to Mahony. "It is about emotion," he says. "A lot of people come to me for a big change," he continues, pointing out the repetitive relationship clients have with their hairdressers. "And a lot of the time they get really disappointed when the first thing I say to them is, "it's not going to happen today."
To Mahony, the worst thing that could happen is sending someone out the door crying because he "didn't prepare them for the fact that they're going to have an emotional reaction."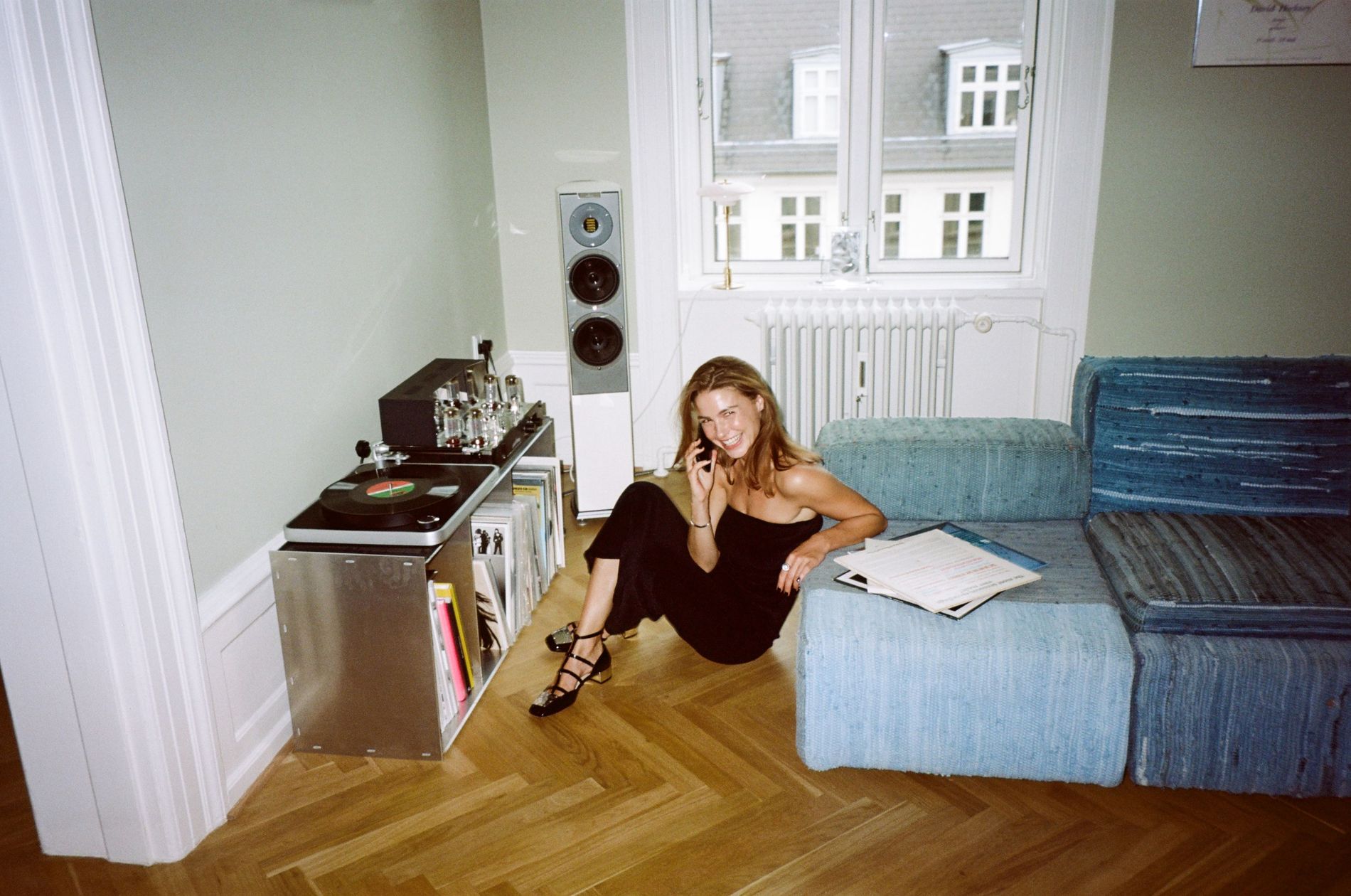 Most people looking for a big change don't factor how emotionally attached they are to their tresses. "I can tell someone what suits them," Mahony says. "But it doesn't matter to you whether it suits you because you have the emotions attached to it." Roe echoes the sentiment, saying "it is all about how you wear your hair and how you dress. And how you feel while doing it"
This time it came down to the season. "I felt 'we have to do something different now, it's another time,'" says Roe. The transformation in question was a welcoming of autumn (hence the autumnal auburn). "I feel like a new version of myself and I'm reinventing myself," she continues. "And the hair has to follow that path, too."
At the time, the red hair trend was nowhere to be found. "I think being influential is about going against the grain and inspiring others," says Mahony with Roe nodding in agreement.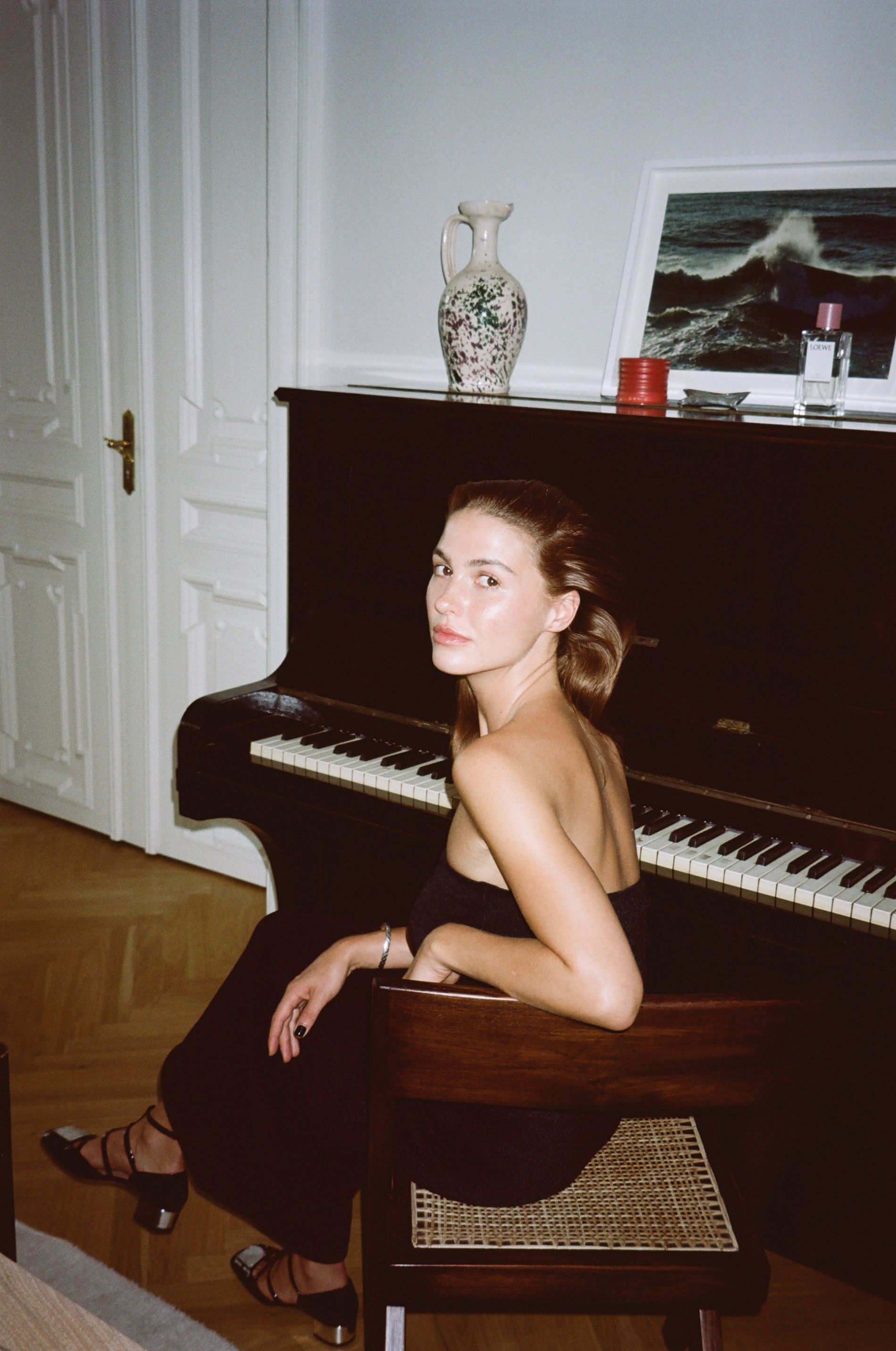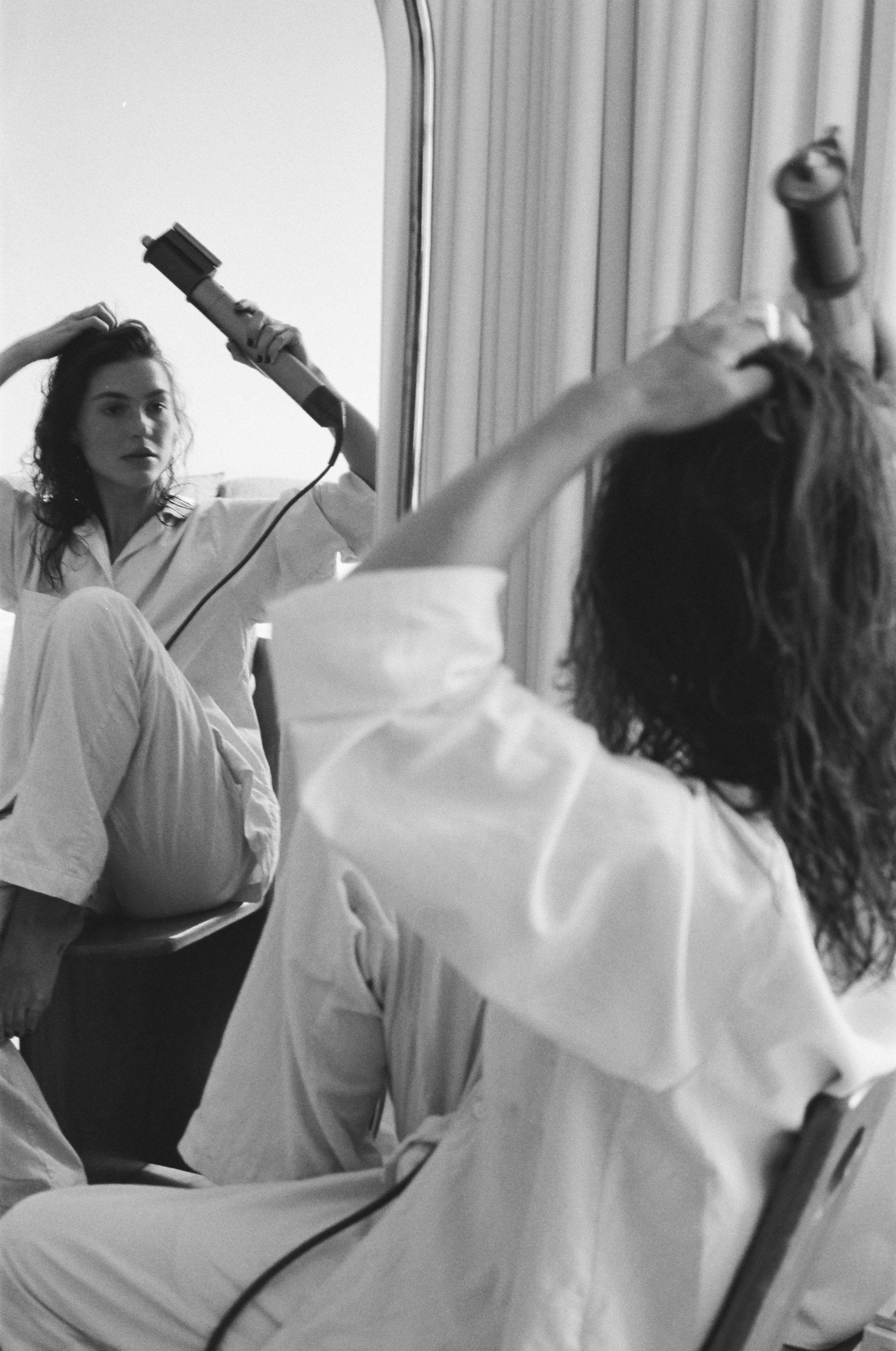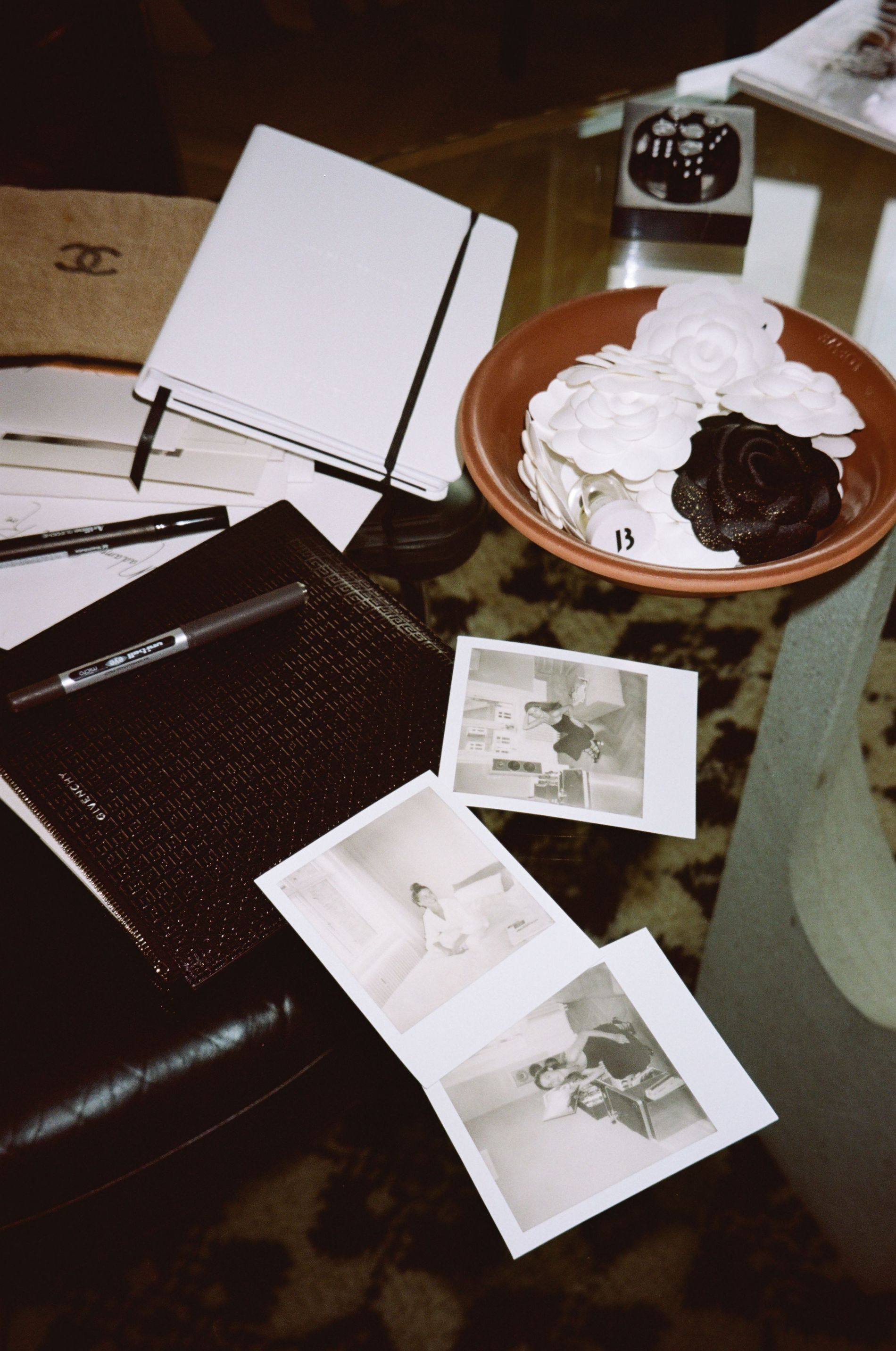 According to Mahony, Roe fills her world with meaning. She curates her possessions, be it pieces in her covetable closet or tools in her low-maintenance beauty cupboard, to all serve this life-philosophy. "Sophia is incredibly mindful," Mahony muses. It's a sentiment which permeates her designs as well as her alluring Instagram feed, where her sartorial adventures are keenly followed by almost 500,000 people.
Even so, Roe never set out to be an influencer. "I just found fashion to be my safe place," she says, noting how it has been a red thread throughout her life. And so, her consistent tonality sets her apart according to Mahony. "There's always a red-thread with what she does." "There is a narrative," Roe agrees.
One of the most pivotal tools in her beauty routine is the Dyson Airwrap. "I mean, it's such an easy product, it's just a product that works," she says, putting emphasis on how it fits into her personal philosophy. Mahony introduced Roe to the products, being one of the brand's ambassadors.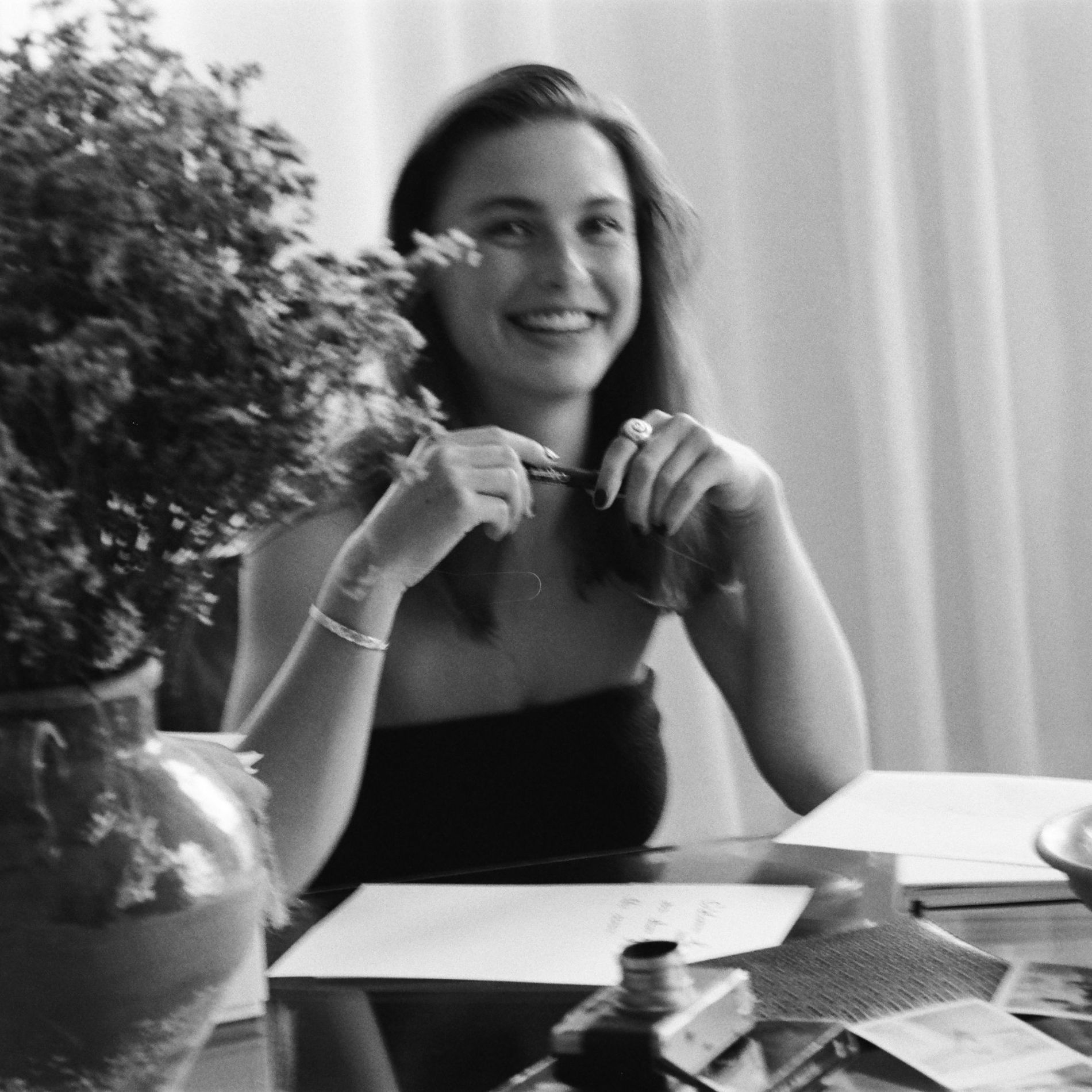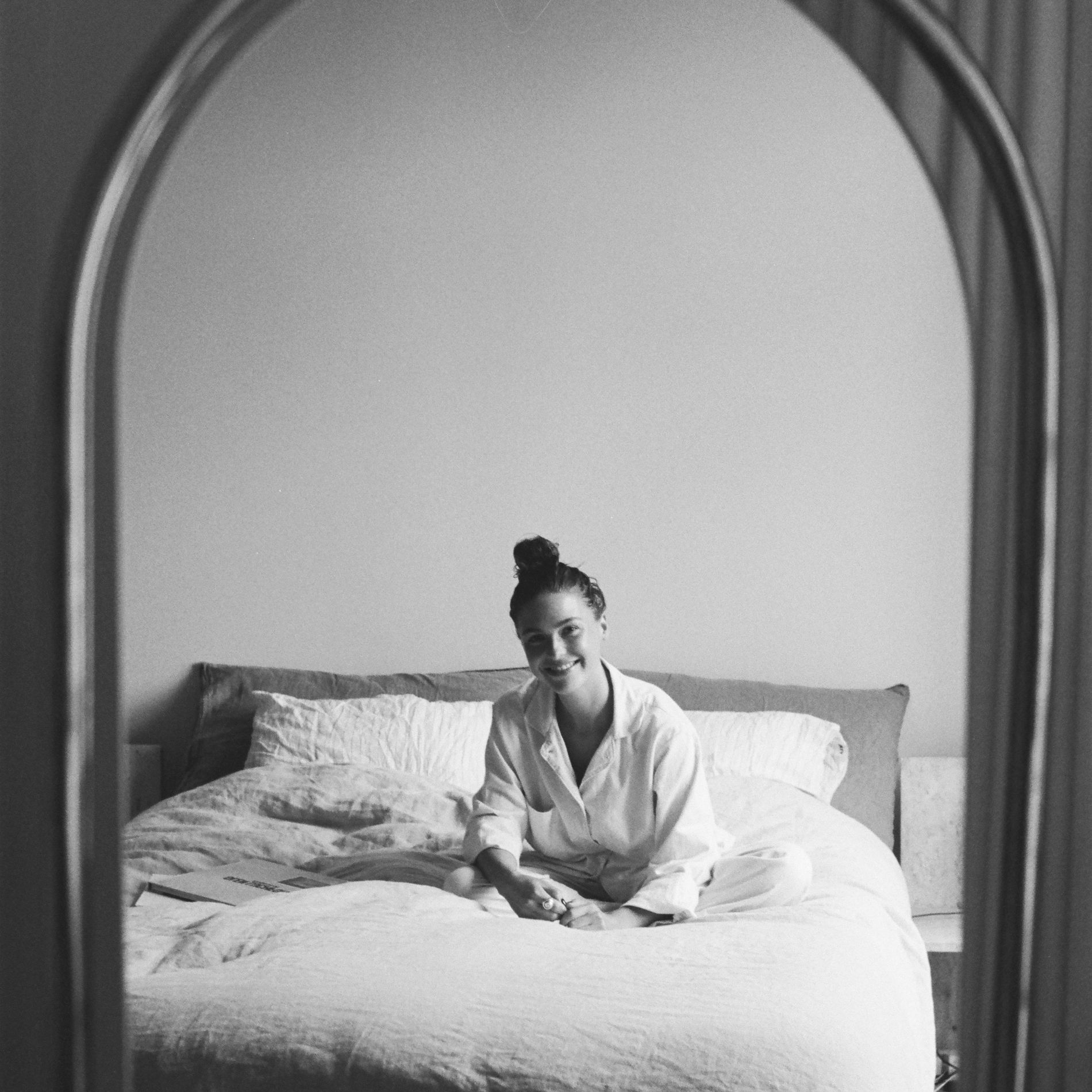 Both Mahony and Roe are all about longevity, be it with tech, beauty or fashion. "We're still using those very first Dyson hair dryers we received six years ago in the salon," says Mahony. "And I still have my Mason Pearson brush I got in 1989."
Having worked in the industry for "so many years," Mahony says that he is getting to an age where he is "not so concerned about trends." One of the reasons Roe trusts him explicitly is his analytical eye. "You're not afraid to tell me no if what I ask for doesn't suit me," she notes.
Watch the exclusive video below:
Creative Direction: Cim Mahony
Photography: Hasse Nielsen
DOP: Frederik Sall
Make Up: Stine Rasmussen