Transforming Soho House into an ecclesiastical club bathed in blue, Stockholm's It-crowd came to worship the latest addition to Angel's olfactory family – and this is an elixir we can't get enough of
Mugler's alluring Angel perfume has been revised and re-envisioned several times since the iconic star-shaped bottle debuted over 30 years ago.
The equally iconic and polarising eau de parfum forever changed the fragrance world in 1992, when it introduced the world to the first ever 'gourmand' family – characterised for having edible notes, think caramel, chocolate, milk, candy, and more, usually with a generous help of vanilla. An edible whiff which stood in stark contrast to the aquatic and fruity floral fumes of the 1980s when it launched.
The 2023 rendition, Angel Elixir, is an unparalleled olfactory marriage of opposing energies; both deeply seductive and deliciously light. "With Angel Elixir, we wanted to express an intense addiction full of contrasts, just like the Angel woman: seductive, fascinating and fearless," says Anne Flipo and Domitille Michalon-Bertier, the noses behind the new scent. Described as woody, floral, and gourmand, Angel Elixir's top notes are a floral symphony of creamy orange blossom, white flower, and ylang-ylang. Next, a distinct, youthful sweetness is quickly followed by a tinge of sandalwood and pink pepper, the spicy sensual scents cutting through the airy softness.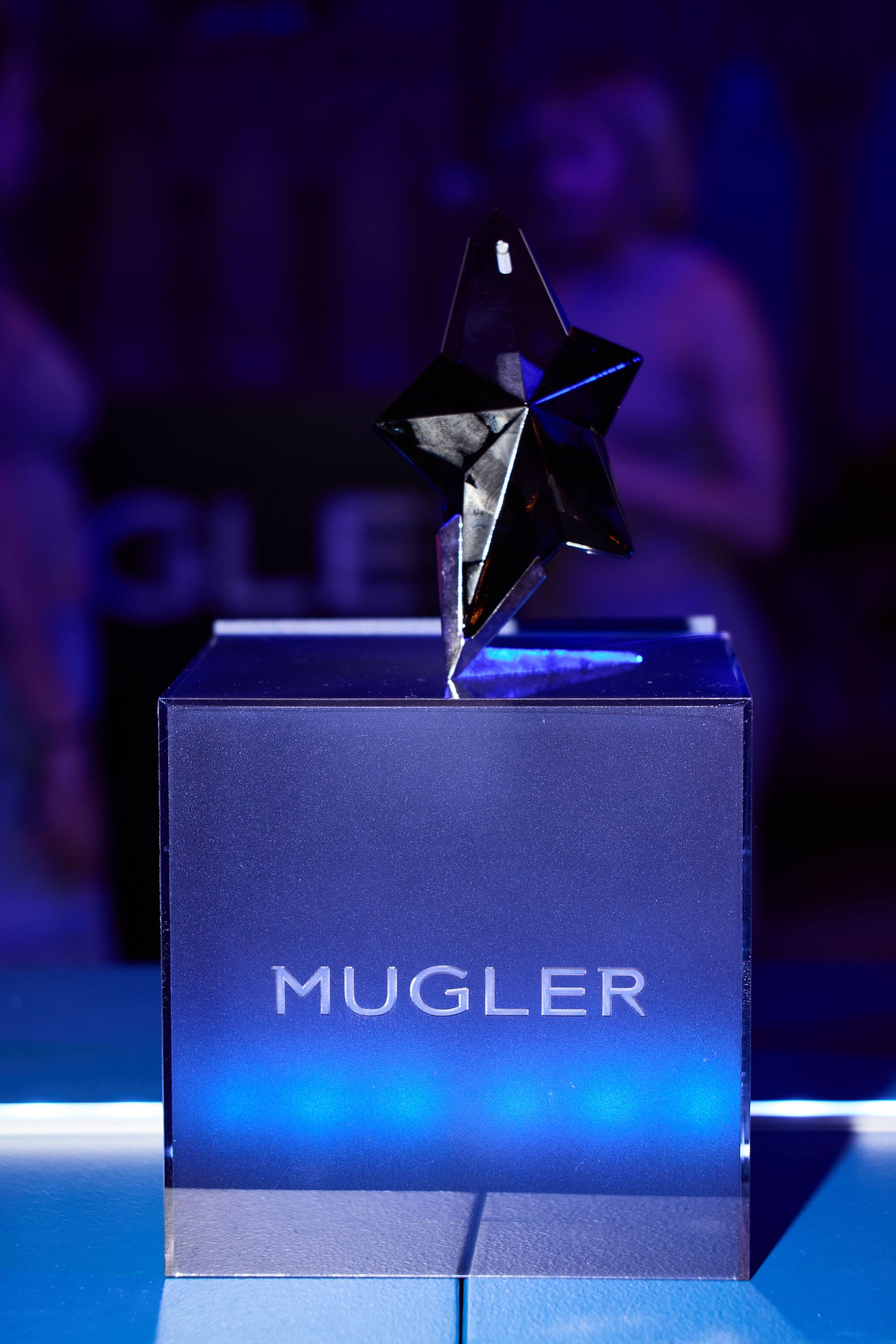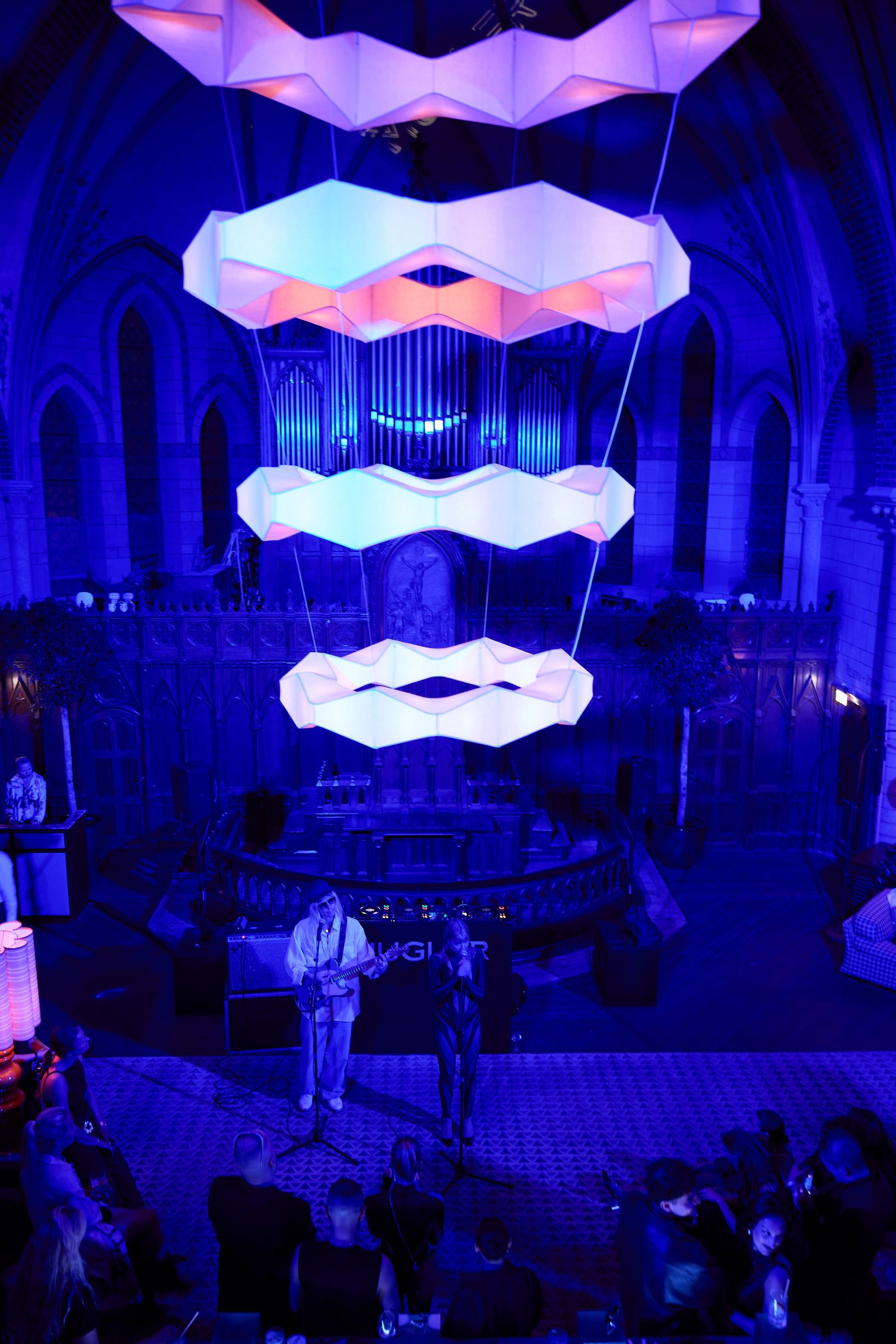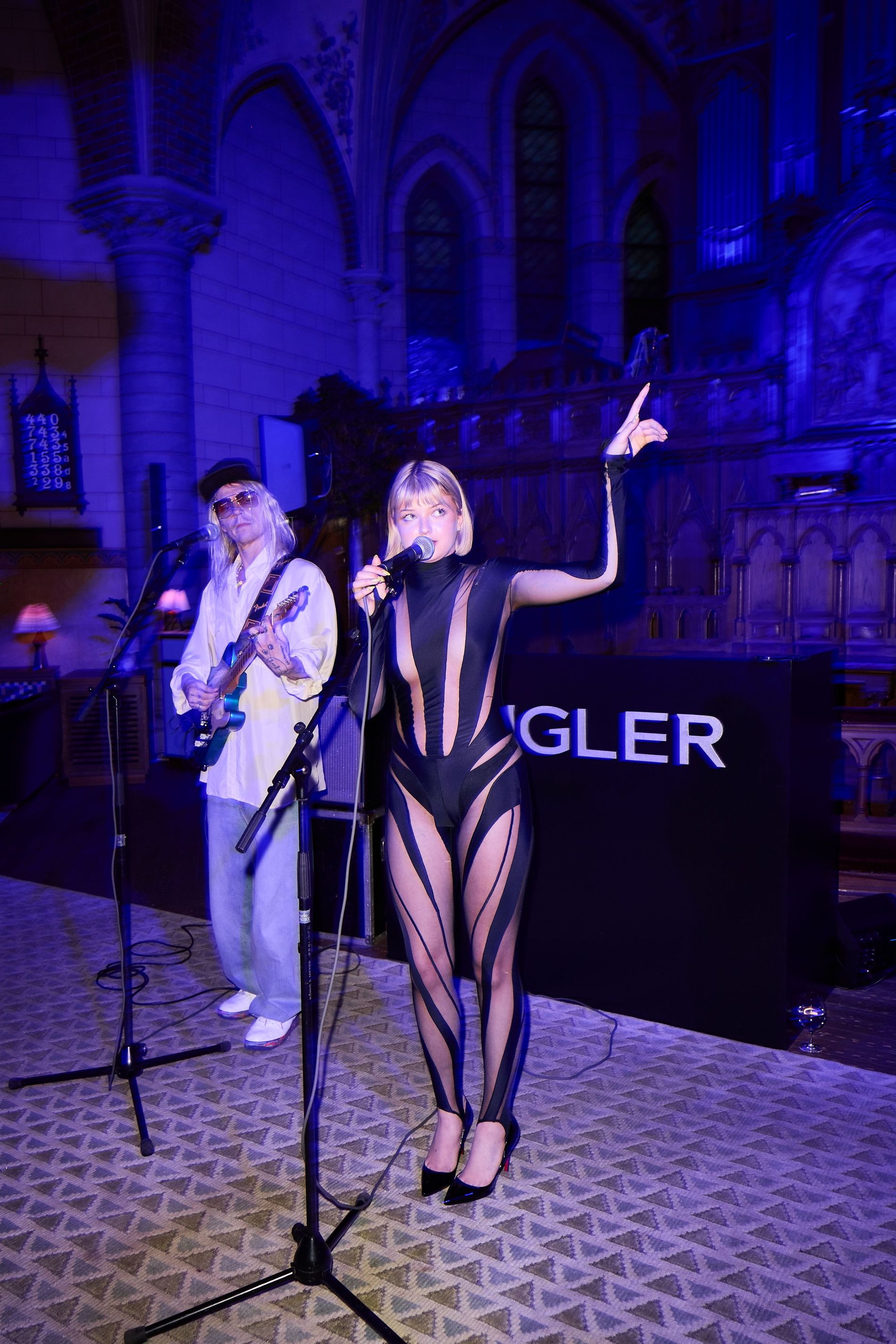 The relaunch of the euphoric scent is fittingly fronted by Euphoria star Hunter Schafer. Announced as the new face for the brand's Angel Elixir eau de parfum in February, Schafer is every bit a Mugler girl. Her longstanding history with the label – she was handpicked by the legendary French maison to walk in the spring/summer 2021 runway show – makes her an ideal spokesperson for the alluring new scent. "Working with Hunter is a dream," says Casey Cadwallader, Creative Director of Mugler Fashion. "For years, I have dreamt of her being our angel. She is beautiful both inside and out," Cadwallader continues. "She is full of energy and creativity. She brings positivity to everyone she touches, and that's why she is perfect for Mugler."
Another performer with that inimitable Mugler energy is Finnish singer-songwriter and Vogue Scandinavia's latest digital cover star, Joalin. Dressed in one of the French Maison's sultry body suits, she entertained the guests attending the Stockholm launch of the scent with both off-the-cuff poetry and never-before-heard songs accompanied by ethereal whistling and a steel-stringed guitar.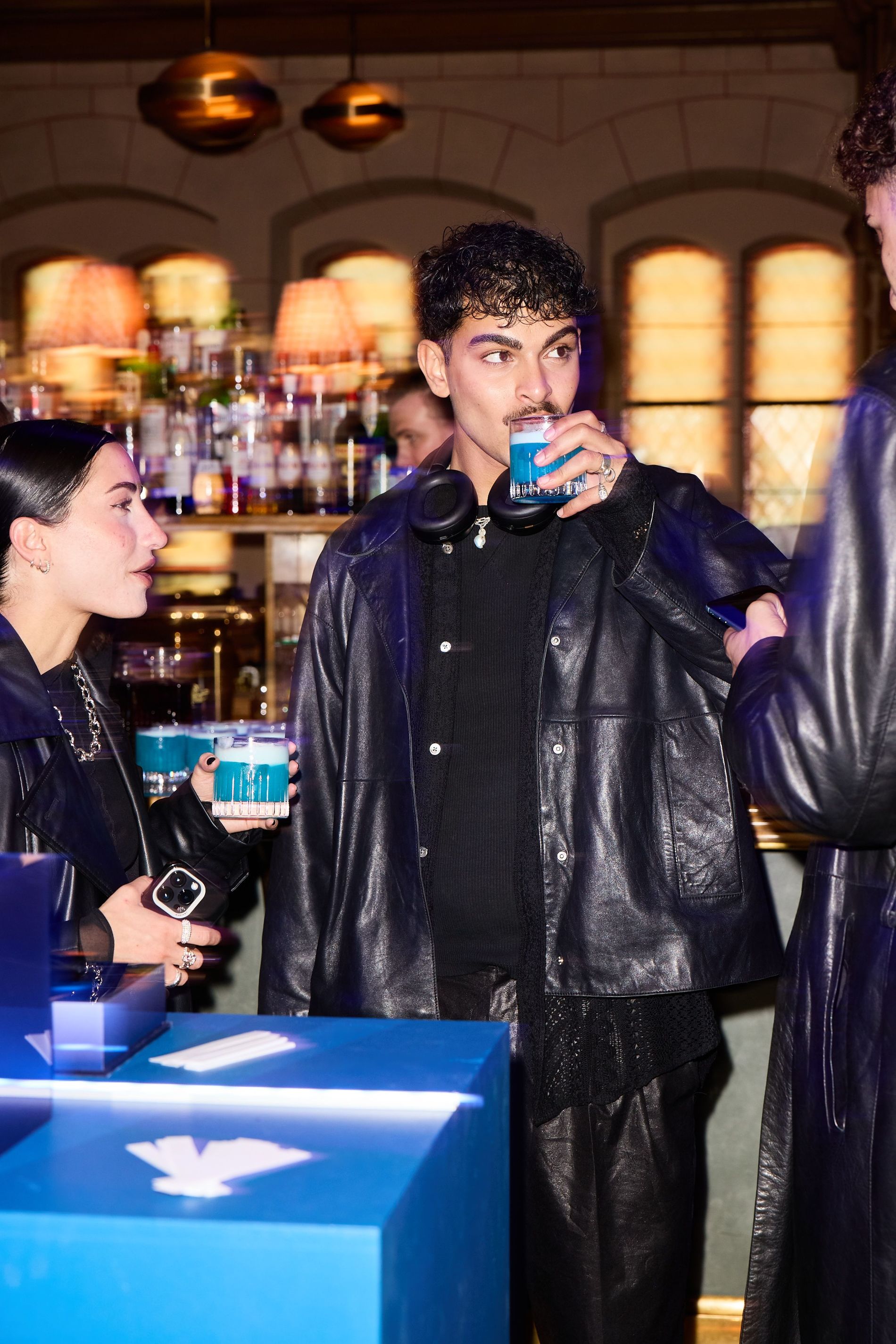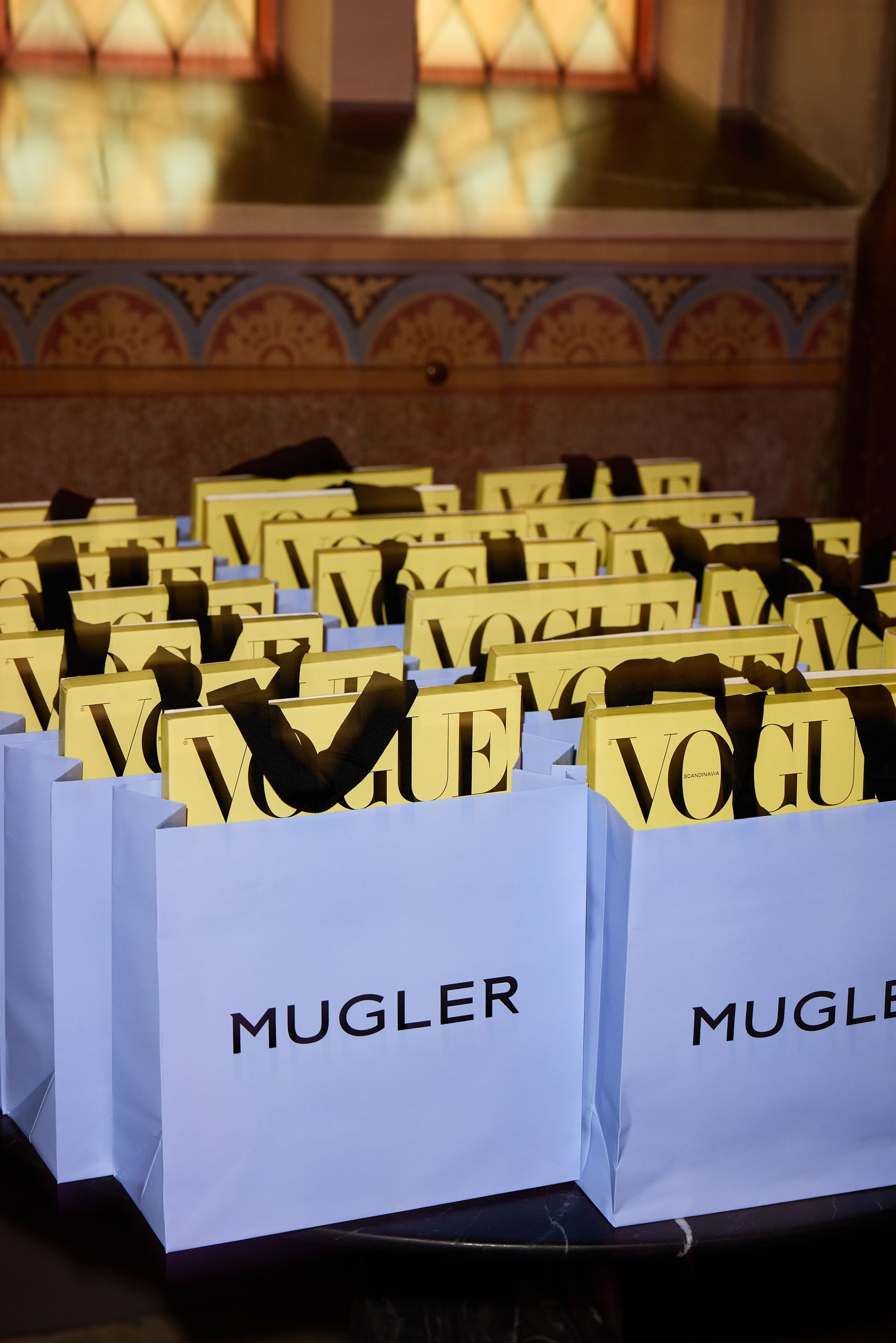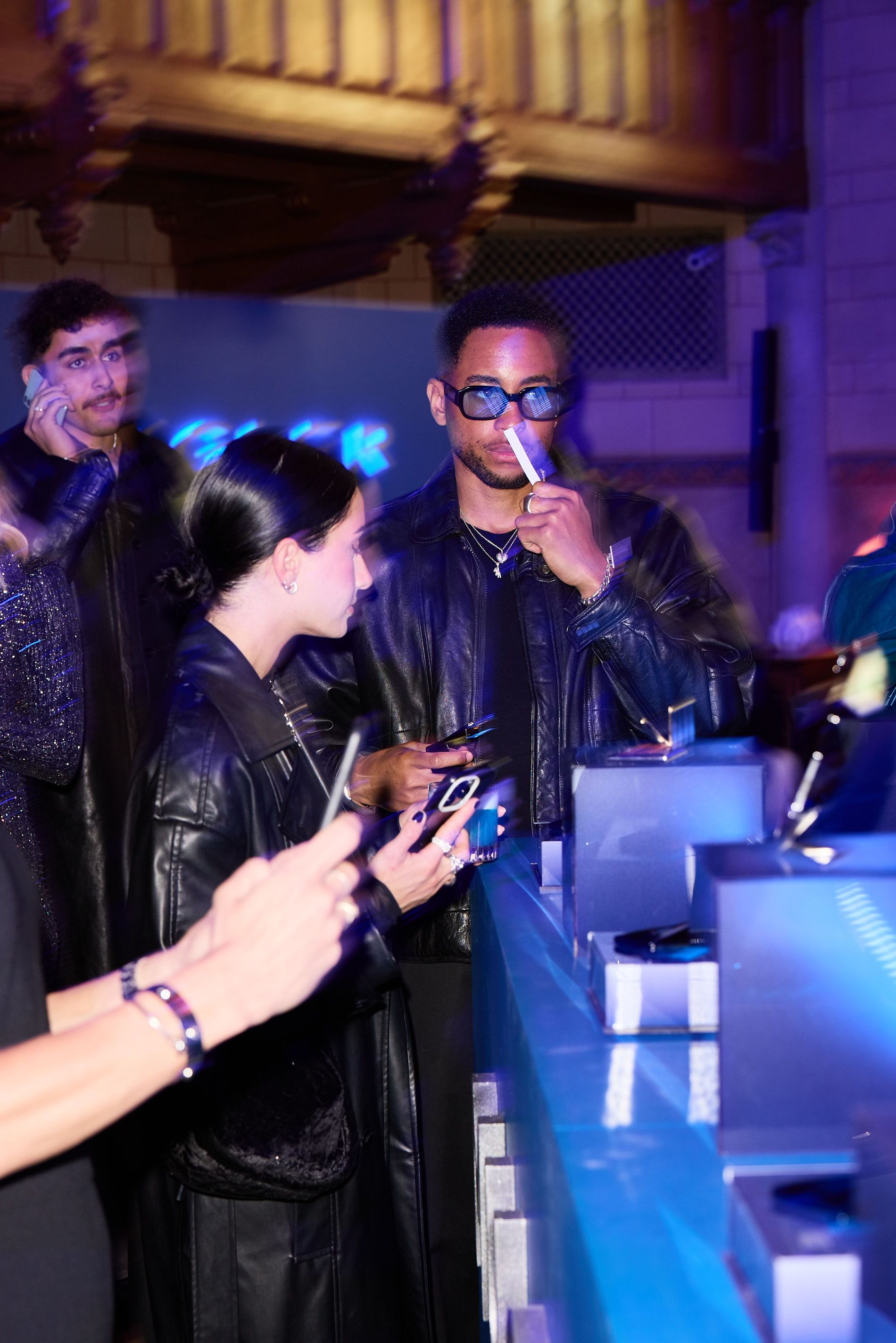 Set in Stockholm's Soho House, the evening was every bit an ode to Mugler's supermodel-laced past of playful fun, coated with an unspoken Scandinavian cool. Blue lights mimicking the bottle of the iconic olfactory family painted the ornate detailing in the dramatic church hall – a first in Soho House Stockholm's history as the space has not been altered since it opened its doors. At the same time, effervescent cerulean tequila-based cocktails were served by mixologists behind the bar, with the logo displayed atop the white egg foam.
The main attraction, however, was the perfectly placed scent bar. Perched opposite the lined-up cocktails, guests could (and did) spritz themselves with the brand-new scent – getting a first-hand experience of why this fresh otherworldly fragrance is worth every ounce of worship in Stockholm's church of cool.
Below, get an exclusive look at the bubbling, blue Mugler x Vogue Scandinavia party: