Get ready for 'Fika at Tiffany's' as the legendary jewellery boutique opens its doors in the Swedish capital
Grab a croissant – or bulle, perhaps – and your least daytime appropriate Givenchy dress.
Tiffany & Co. has just opened the doors of its Stockholm flagship. The space serves as the legendary New York jeweller's first stand-alone flagship in the Nordics (Tiffany and Co. opened within Illum, Copenhagen in 2018).
Fittingly located on Stockholm's preeminent shopping street, Birger Jarlsgatan – on the same block as Gucci and Prada, no less – the retail space is over 160 square metres of pure glimmering fantasy.
100 percent of their diamonds are responsibly sourced and traceable to their respective mines
Though it feels every bit like an iconic Tiffany's store, much like the one visited by Audrey Hepburn, modern flourishes nod to the Nordics. Walls are decorated in a shimmery wavelike pattern, mirroring the water visible from nearly ever point in Stockholm. Meanwhile, a sculpture of handblown glass is suspended from the ceiling, mimicking the flower crowns worn at Midsummer.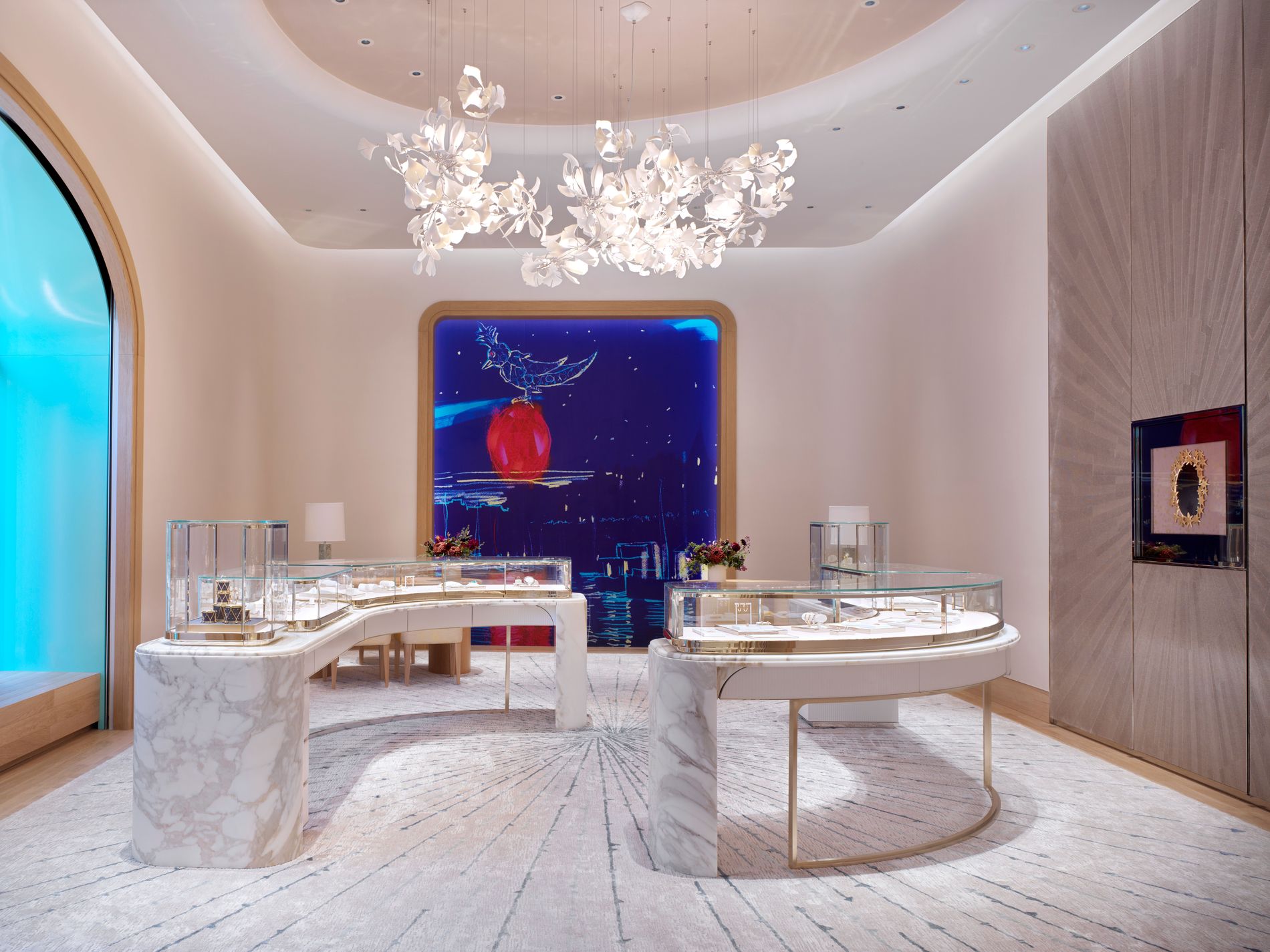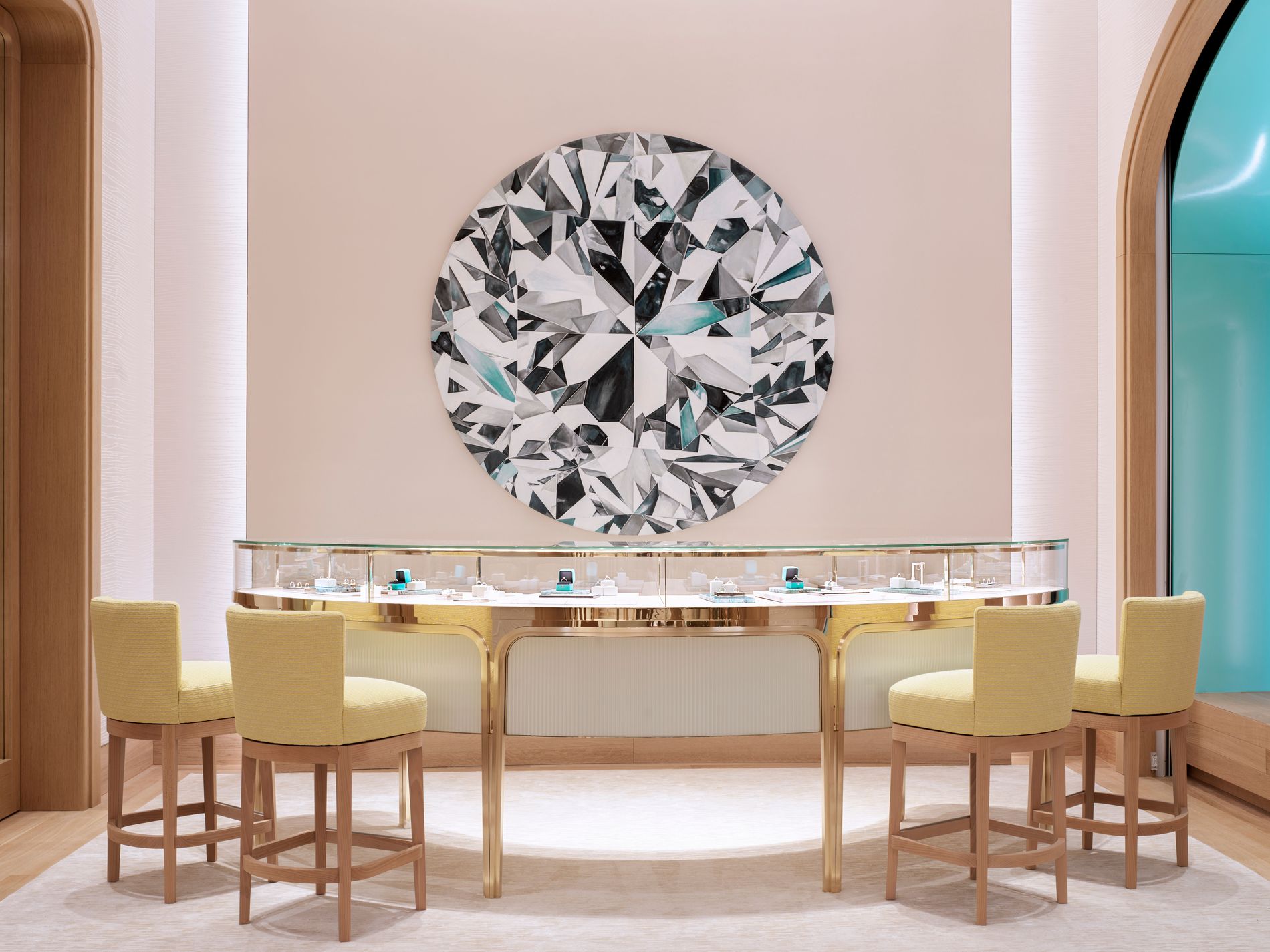 These details create the perfect backdrop for the main event: the jewellery. Diamonds and gemstones, not to mention beloved Tiffany essentials, are displayed as far as the eye can see. It can hardly be a coincidence that the shop opened its doors just in time for the holidays.
Covetable jewellery aside, there's one last reason we are proud to welcome Tiffany's to Stockholm. Under the direction of Anisa Costa, Chief Sustainability Officer & Chairman of the Tiffany & Co. Foundation, the brand is setting a new standard for sustainability within luxury jewellery. Today, 100 percent of their diamonds are responsibly sourced and traceable to their respective mines. Offering up this information to clients is an industry first.
Meanwhile, the brand's Tiffany Save the Wild collection, which features diamond and gem-encrusted animals (a Vogue Scandinavia-approved design) has raised over 8.5 Million Euros to protect elephants, rhinos and lions.
Buying diamonds has never felt so good.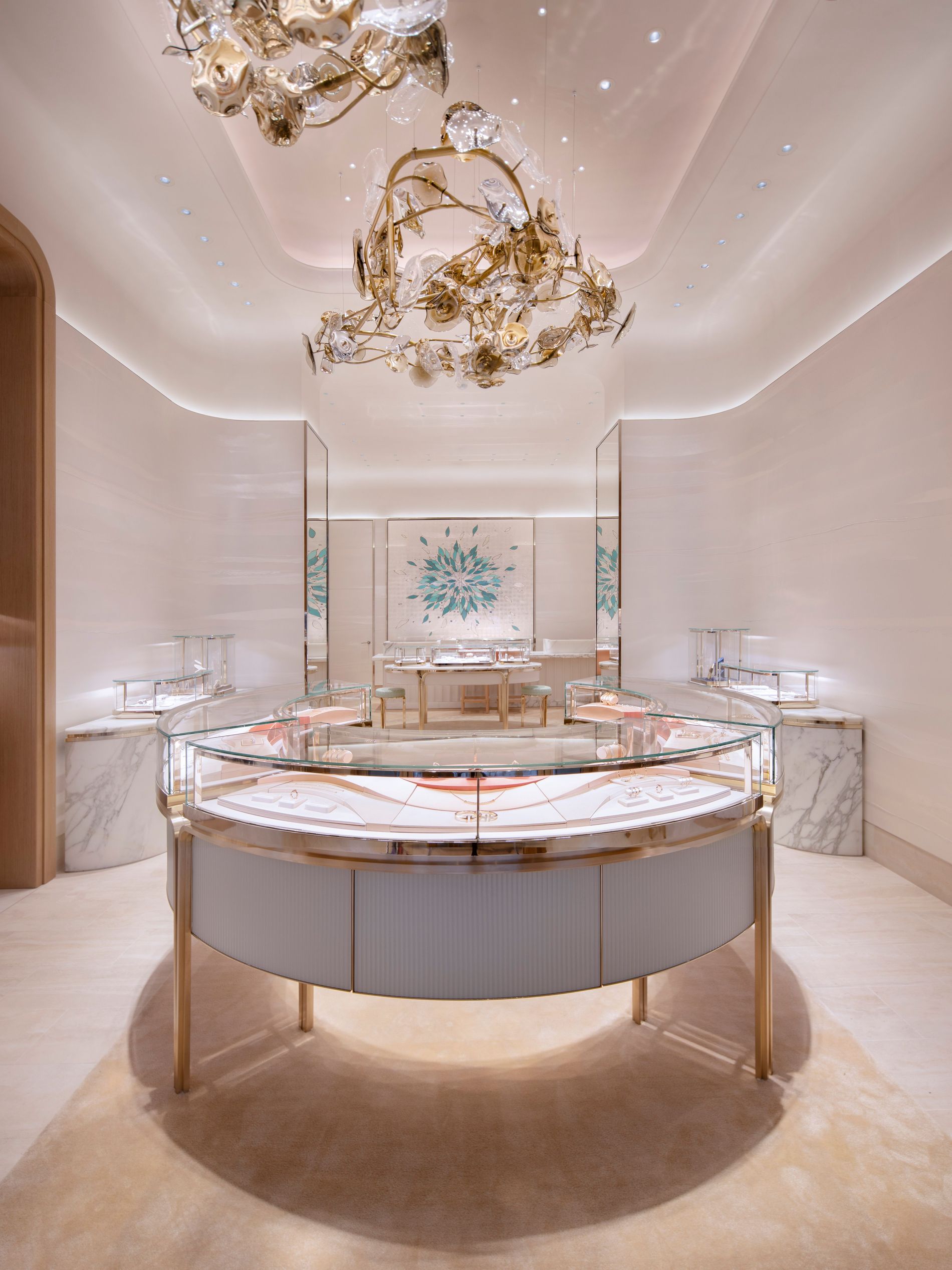 View into the new Tiffany & Co. Store on the Collections & Discovery space from the entrance. Photo: Tiffany and Co.
Tiffany and Co. is now open at Birger Jarlsgatan 5.