Our editor-in-chief takes a trip down memory lane and looks back at the Queen's unforgettable style formula
There are few people who have upheld such a longstanding position where, for almost 100 years, your looks – and indeed every element of your life – have been placed under extreme scrutiny, forever in the watchful eye of both press and public. But for the Queen, her regal uniform was a constant, with a great manner of thought going into each and every element of an outfit for decades worth of public duties, cementing her as a true, steadfast style icon through the course of her 70-year reign.
A hugely inspirational figurehead to many, both for her lifelong commitment to the Crown and country, but also her regal, cultivated image and a willingness to often opt for the bold, sartorial choice, over the customary. This is the Queen's life in style…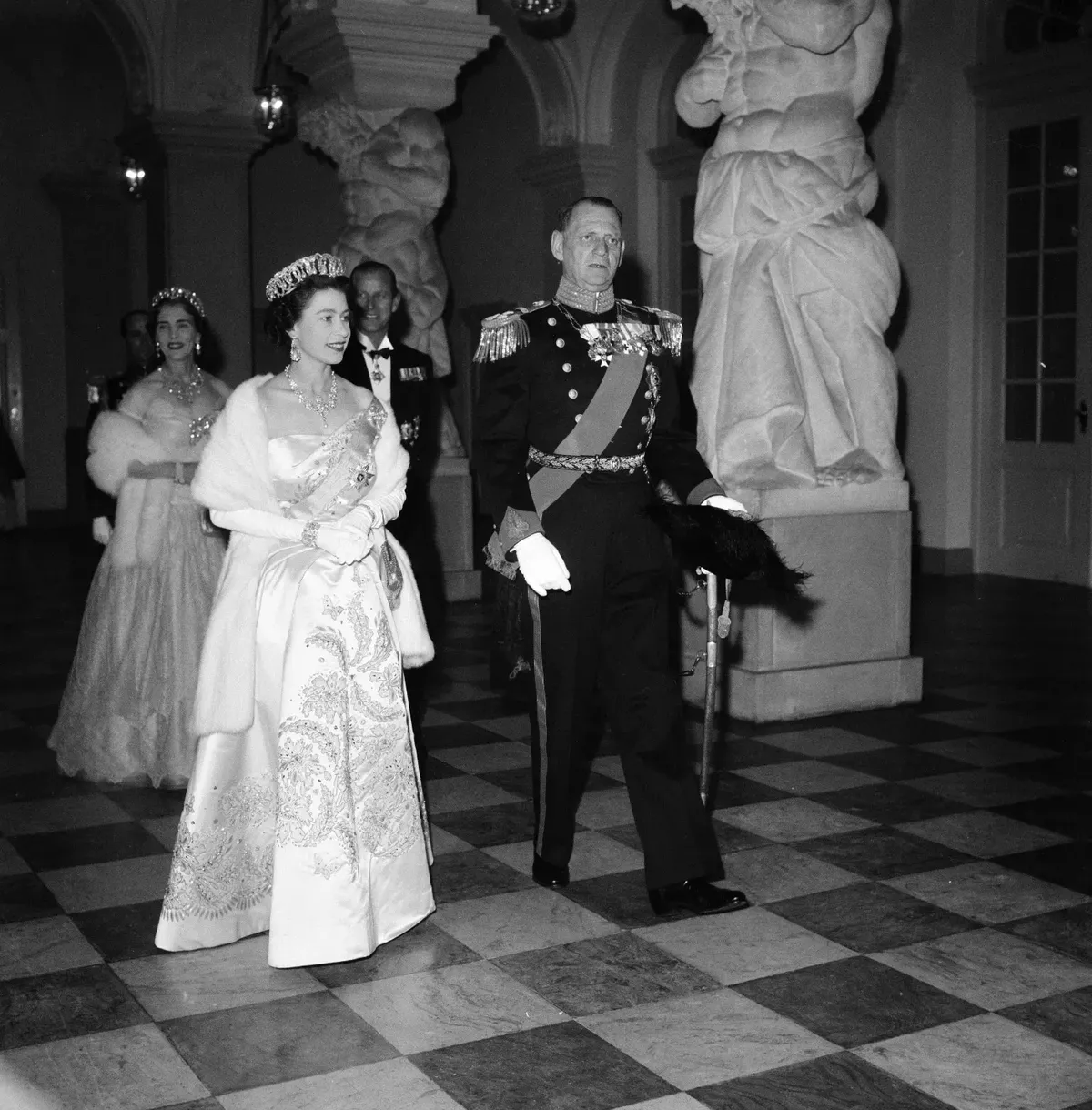 Photo: Getty
She understood the importance of accessories
Handbags were something of a non-negotiable in the Queen's royal garb, even in her very last public photograph, taken with the UK's new incoming prime minister Liz Truss at Balmoral, just two days prior to her death, the monarch is accompanied by one – the final actrouement to any ensemble. And one handbag she was rarely seen without was her beloved Launer, one of her favourite British brands, of which she owned over 200.
Her love for the handmade accessory was first ignited by the queen mother, one of the brand's earliest customers, with whom she may have shared style tips and advice from time-to-time, like any other mother-daughter duo. The British 'It' bags – which were awarded a Royal Warrant in 1968 – were instantly recognisable by their structured shapes and subtle 'L' logo. The Queen always wore hers neatly hooked over her arm or perched closely by her side.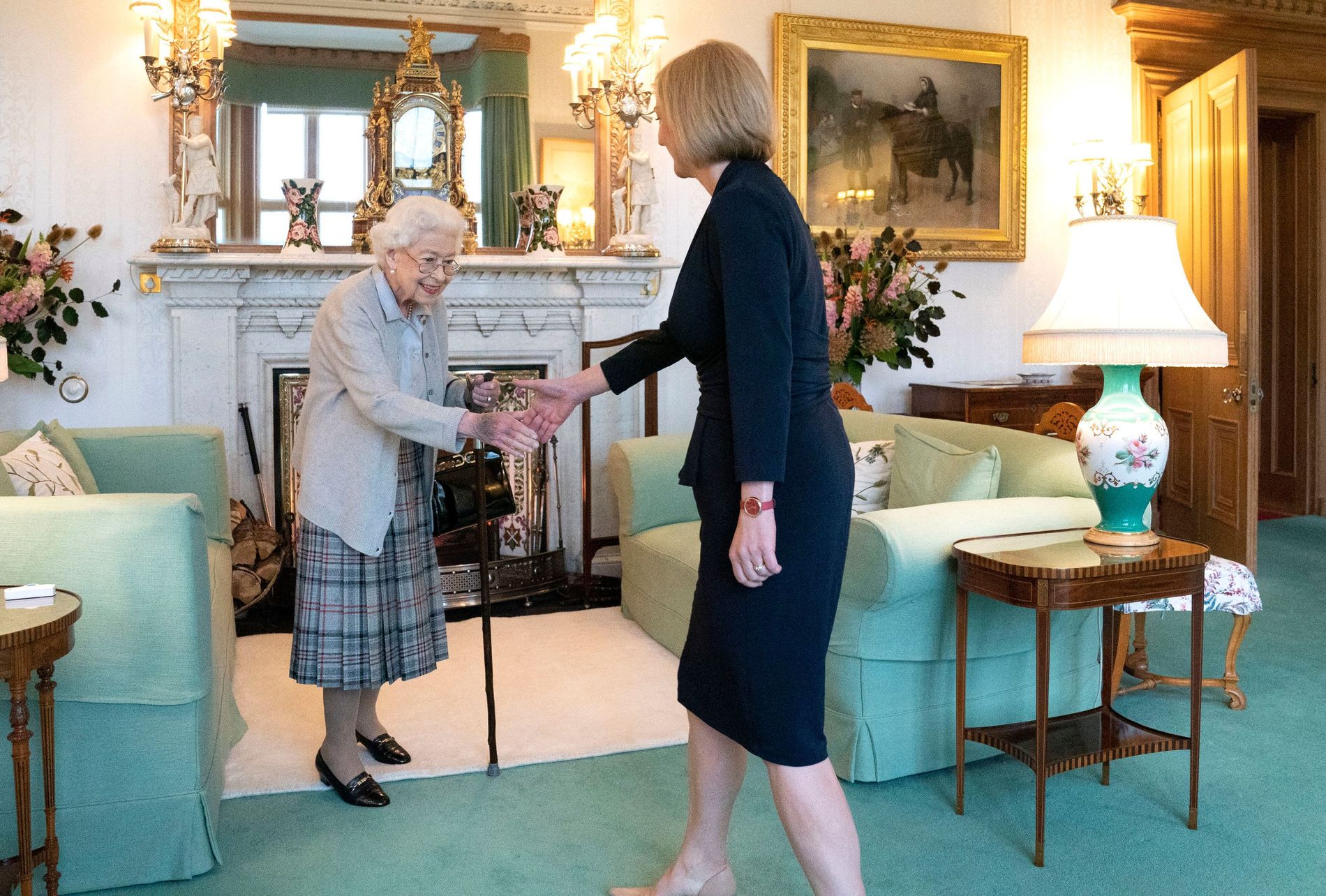 Photo: Getty
But what does a Queen keep hidden in her handbag? Surely a Royal wants little to carry – no credit cards or keys as such. If we were to have taken a look inside we might find three choice pieces nestled there: a compact mirror, a red lipstick (of course) and some mints. And in later years, perhaps a pair of reading spectacles.
Gloves were another constant. As a highly pragmatic head of state, this was both a nod back to tradition (royals in the medieval era wore gloves to signify stature) but it was also a matter of practicality. As someone who was meeting and greeting dignitaries and tens of people on a daily basis, it was the logical, and hygienic, choice of course.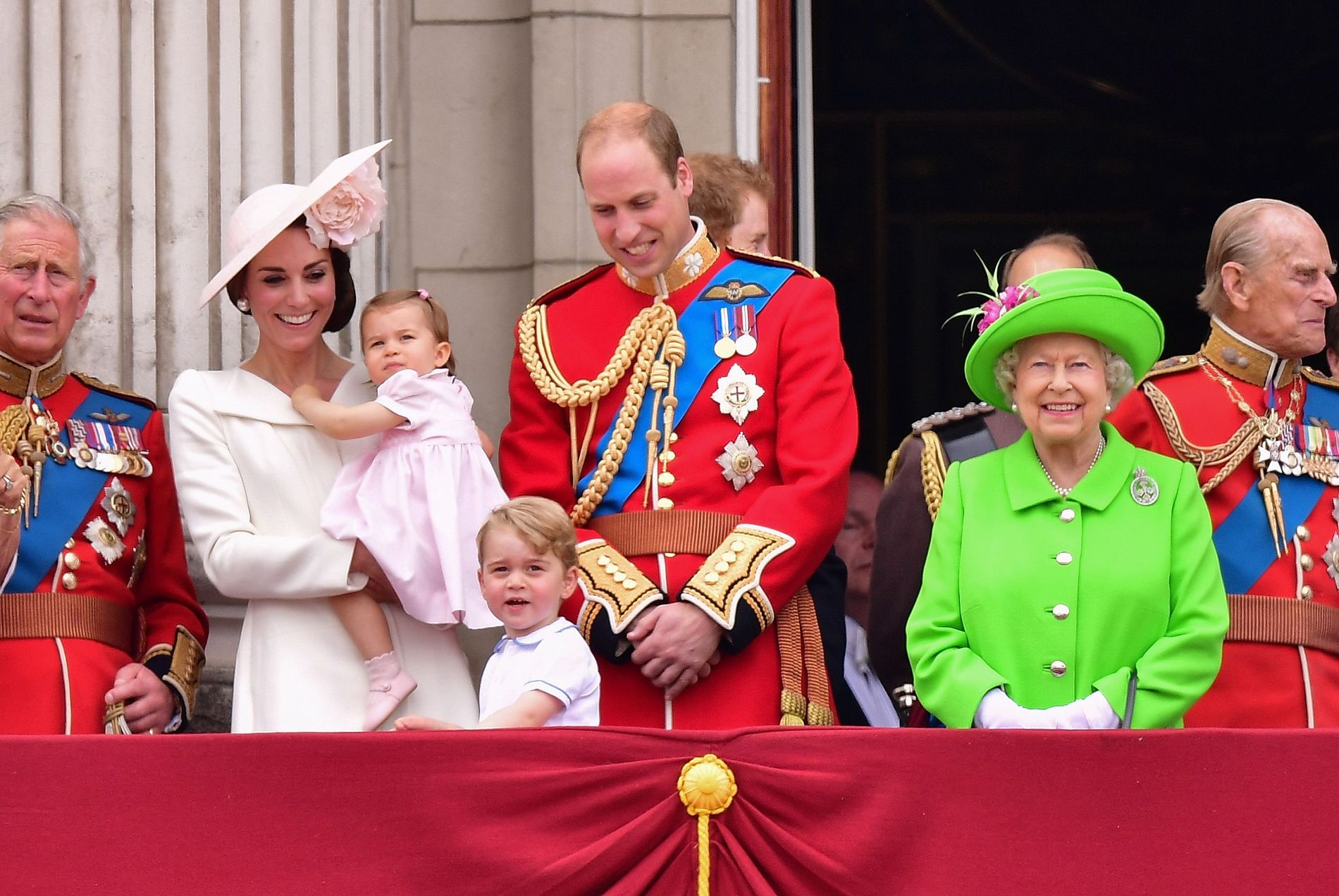 Photo: Getty
Her love of bold and bright colours
Over the nine decades of royal regalia, the Queen was always steadfast in her unwavering appreciation of colour. As a highly pragmatic and rational head of state ( who also happened to be on the rather smaller side) this was a conscious move – she intended to be instantly recognisable, wanting people to see her small frame amongst the fray of public events. Reportedly saying, "I have to be seen to be believed."
In the '70s she embraced print and more recently for her 90th birthday in 2016, at a special Trooping the Colour parade in London, she donned an incredibly impactful, vibrant neon green dress and matching coat by British society designer Stewart Parvin. A cool contemporary statement for a woman nearing 100, even Twitter was ablaze with the hashtag #neonat90.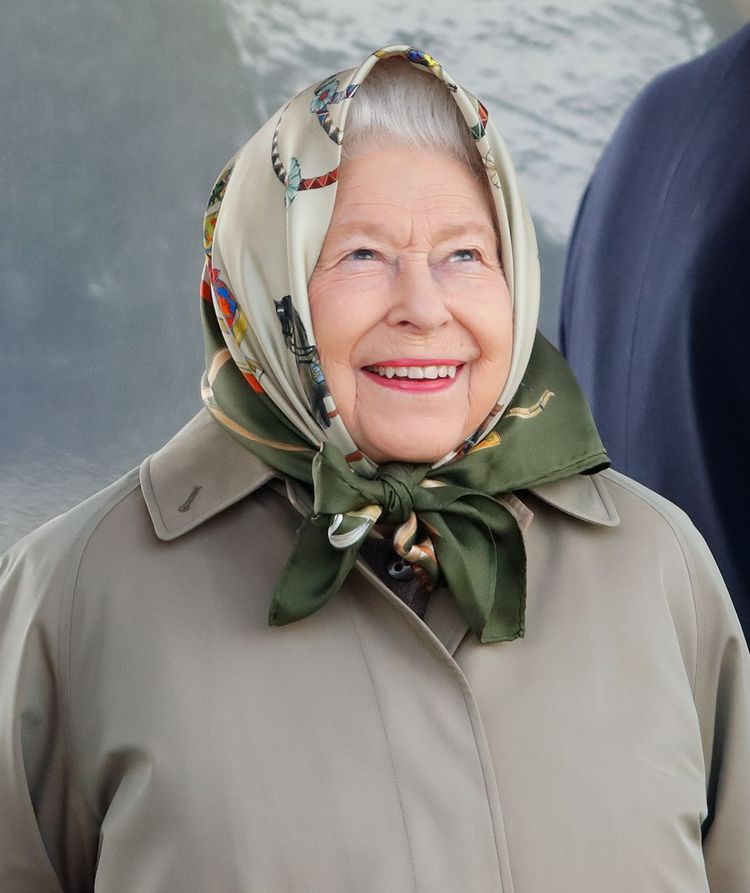 Photo: Getty
Her off-duty looks
Another iconic iteration of the monarch's look was her Balmoral style, and in a sense, she set the style code for country dwellers and the Sloane ranger set to come. Spending time with her family on her beloved 50,000-acre country estate in Aberdeenshire, she embraced the relaxed, off-duty hunting style with Barbour jackets and was never without a Hermès scarf wound tightly around her curls, creating the sense that she was ready for anything – be that riding a horse or chasing after her dogs.
This was the Queen in her element, donning practical clothing – flat shoes or even wellington boots – and embracing the outdoors.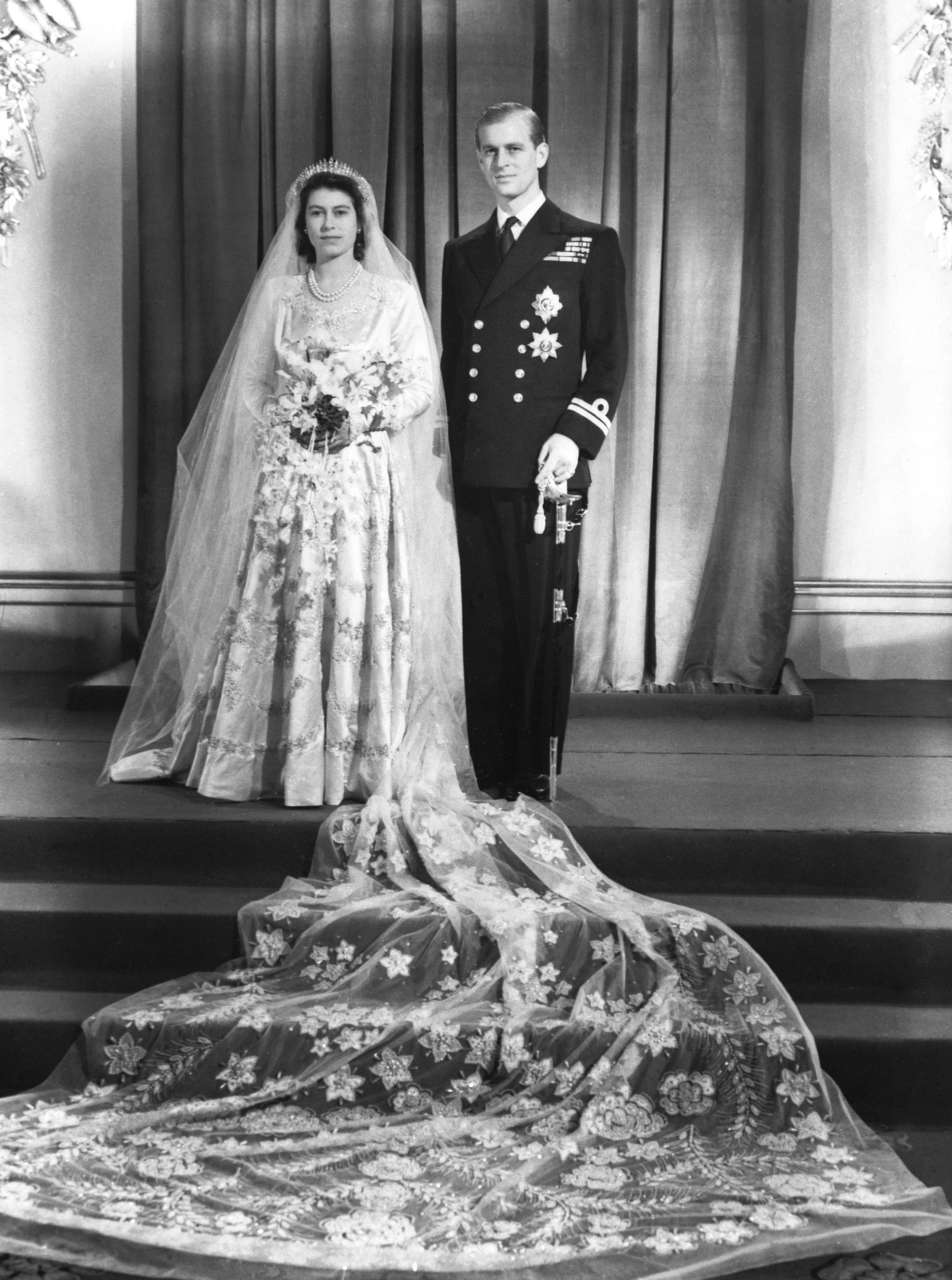 Photo: Getty
Her frugal wartime wedding dress
I was always fascinated by her wedding dress, too, designed by top British couturier, Norman Hartnell. Created in 1947, a time in post-war Britain when clothing was still being rationed, the material for her dress was famously paid for by coupons. A thrifty 21-year-old Princess Elizabeth saved up all her rationing coupons, and along with the additional 200 she was given by the government, she could purchase enough silk to have Hartnell create her stupendous gown with mere months to go before her royal celebrations.
Hartnell made a start on the sketches of the gown, with its astonishing 15-foot train, and along with a 350-strong team of female embroiderers set to work on fashioning the dress with seed pearls. Working day and night, the embroiderers, inspired by Botticelli's Primavera, fashioned intricate flowers, including roses, jasmine blossoms along with wheat, to the bodice – the craftsmanship was truly tremendous.
She kept up with fashion moments
It would be naive to assume that Queen Elizabeth wasn't interested in fashion. Though she certainly had her own style, the monarch was always cognisant of the passing trends and if you sweep back through the decades, all through the '40s, '50s, '60s and beyond you can pinpoint, 'oh, here she did this.' Though she was a great supporter of British designers, she also loved high fashion, including the likes of Dior. Both her mother and sister were both major fans of Mr Dior, who even designed Princess Margaret's 21st birthday dress, said to be her "favourite dress of all", iconised of course in Cecile Beaton's portrait.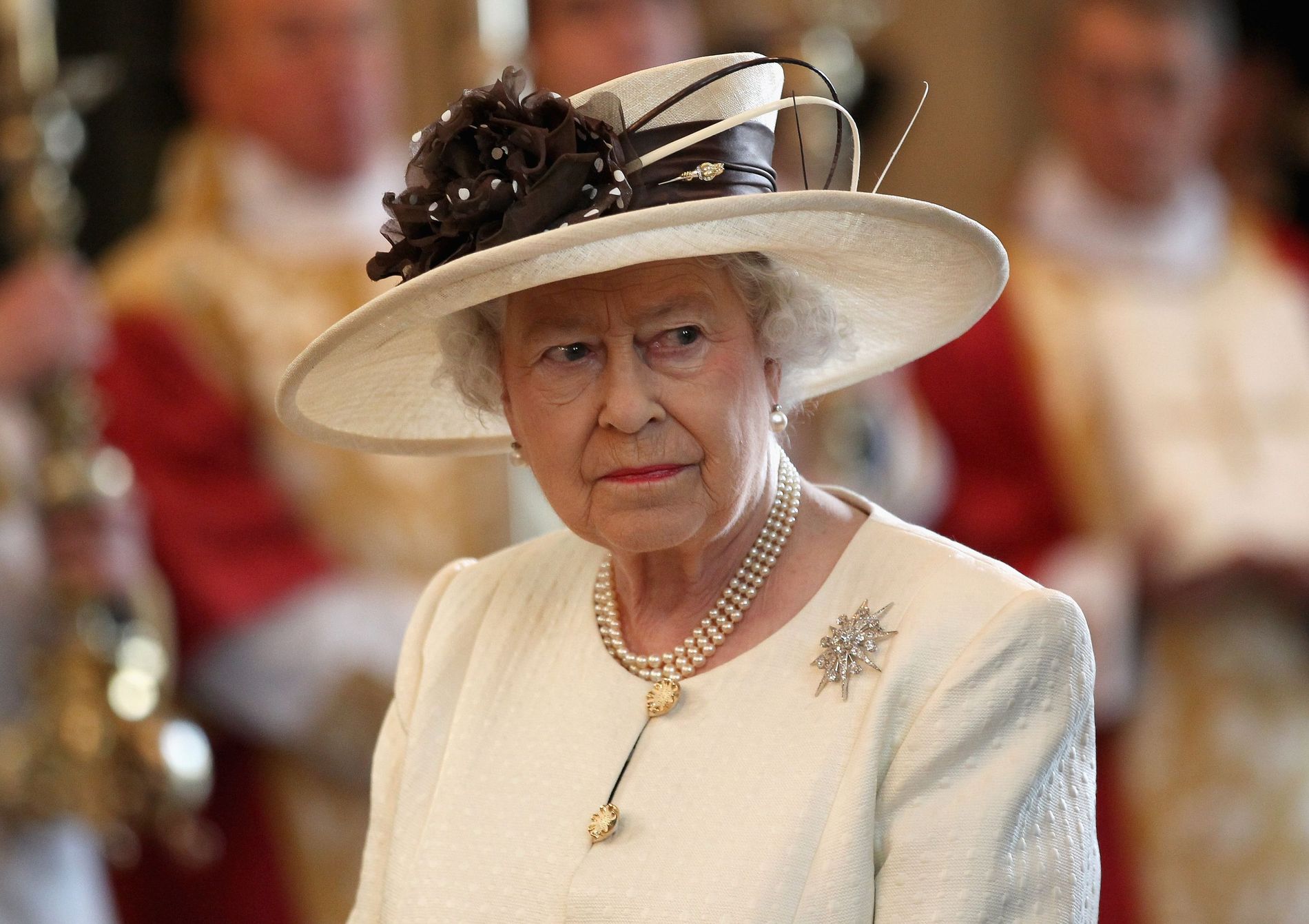 Another of her style hallmark's is the classic three-strand pearl necklace. Her favourite one, a gift from her late father King George VI. In fact, she loved them so much that she even memorialised them in her official portrait celebrating her platinum wedding anniversary. And perhaps she was sending a subtle subconscious political message – after all, in ancient times, the little iridescent jewels were thought to symbolise power. Even the tudor queen, Elizabeth I, was often bedecked in them and her dresses strewn with bulbous, big pearls. For the British monarch, these pearls came to represent a little slice of everyday glamour.