From in-season knitwear to flowy spring/summer 2023 fits, these were the five best fashion shows at Oslo Runway to know about
This week, the fashion set descended on Oslo to seep in all the sartorial delights that Norwegian brands had to offer. While the streets were filled with head-turning ensembles as captured by our street style photographer – from sequin blazers to novelty heels, not to mention patchwork denim – the runways displayed some of the local design talents' best work. Known for their superb knitwear, seasonless staples, and outerwear know-how, the Norwegians nailed the cosy look, whether in-season or for the upcoming summer. Below, discover five of our favourite collections showing during Oslo Runway.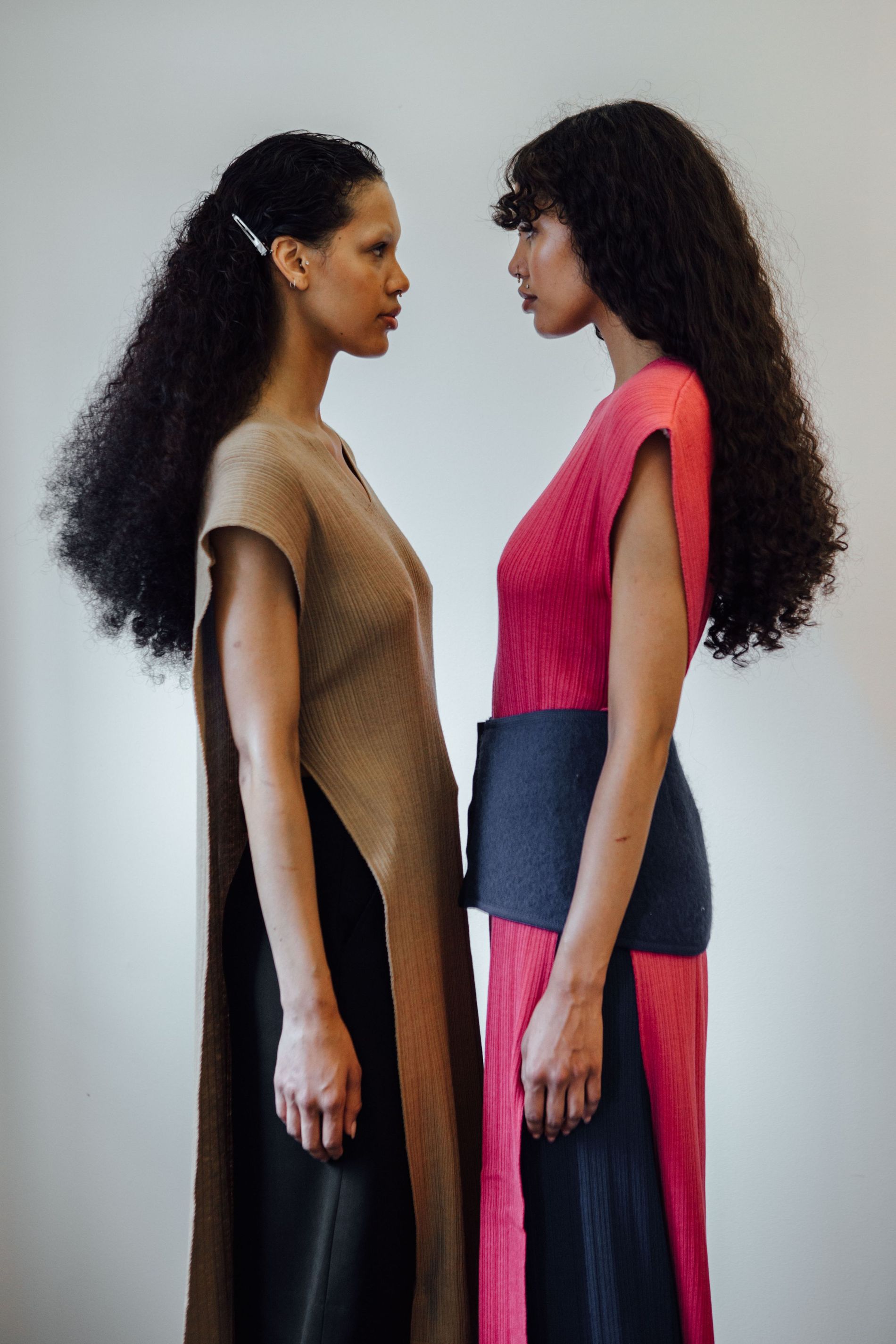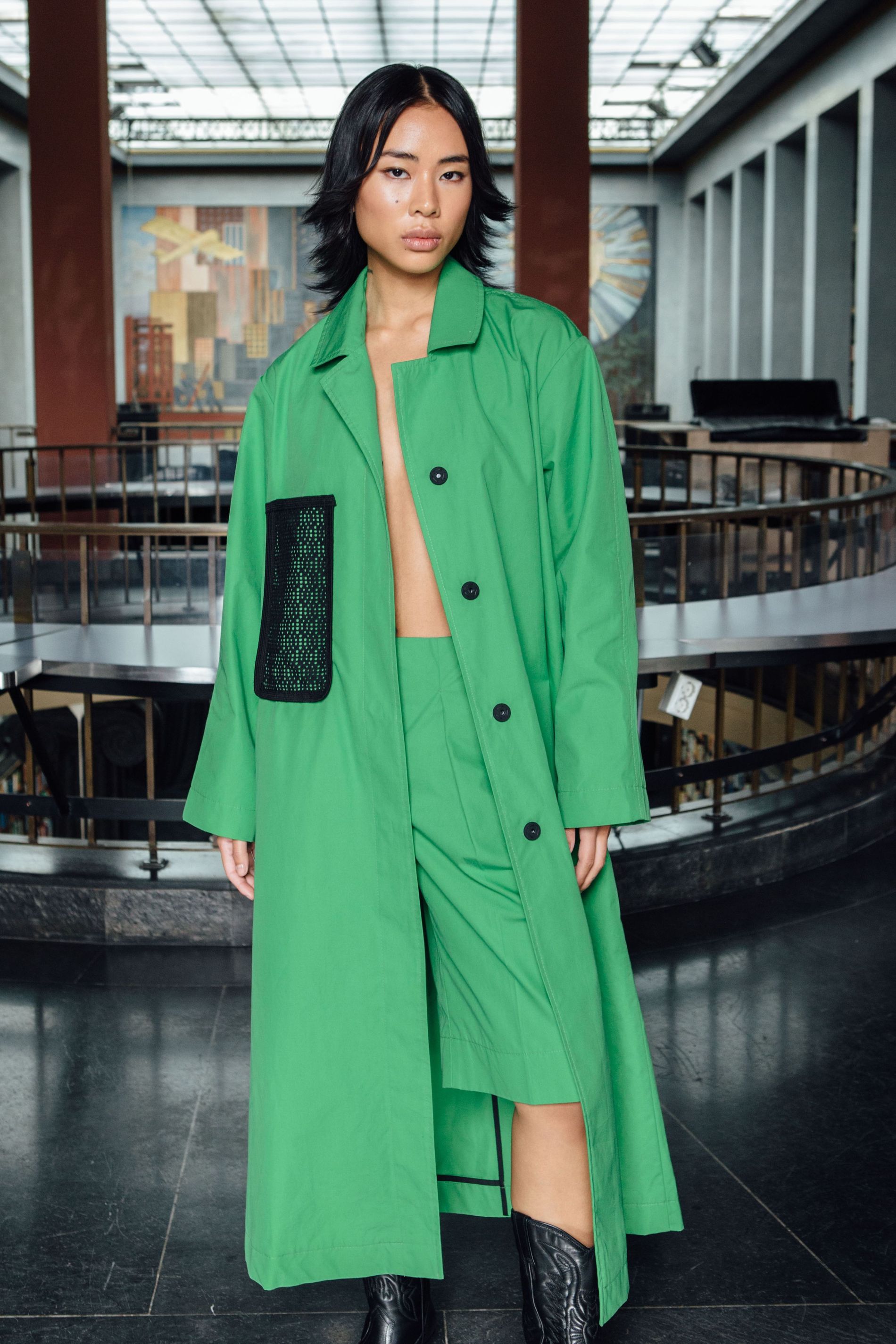 ESP spring/summer 2023
In 2015, designer and entrepreneur Elisabeth Stray Pedersen took over a 65 year old outerwear factory situated in Oslo and as such, the eponymous ESP Oslo brand was born. Ever since, Pedersen has continued evolving the factory's signature style, a blanket coats in pure wool, turning it into a brand iconic its own right. All about local production and long-lasting quality, ESP use Norwegian lambswool from crossbreed sheep that have been walking freely in the highlands around Gol in Norway and creates cuts meant to transcend trends.
For spring/summer 2023, the brand staples comes in a colourful array, ranging from Klein blue, to punchy greens and barbie pinks. Heavy off-kilter wrap coats in thick fuzzy wool was paired with matching rib-knit trousers. Knit scarves were slung over the shoulders of knit sweaters, worn with loose slacks while colourful rib knit sets (consisting of a long sleeved button-closure dress and trousers) added a healthy dose of playfulness.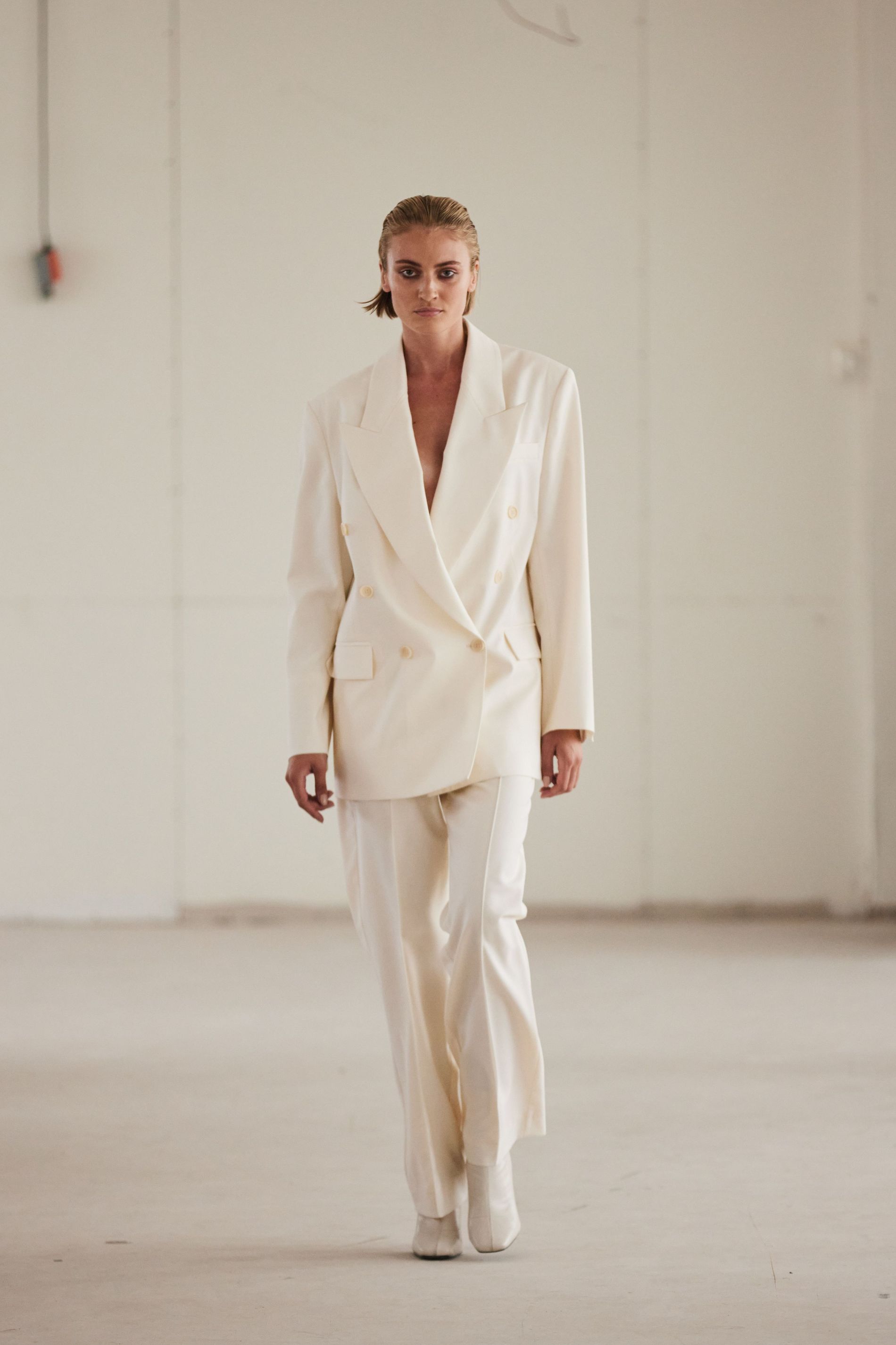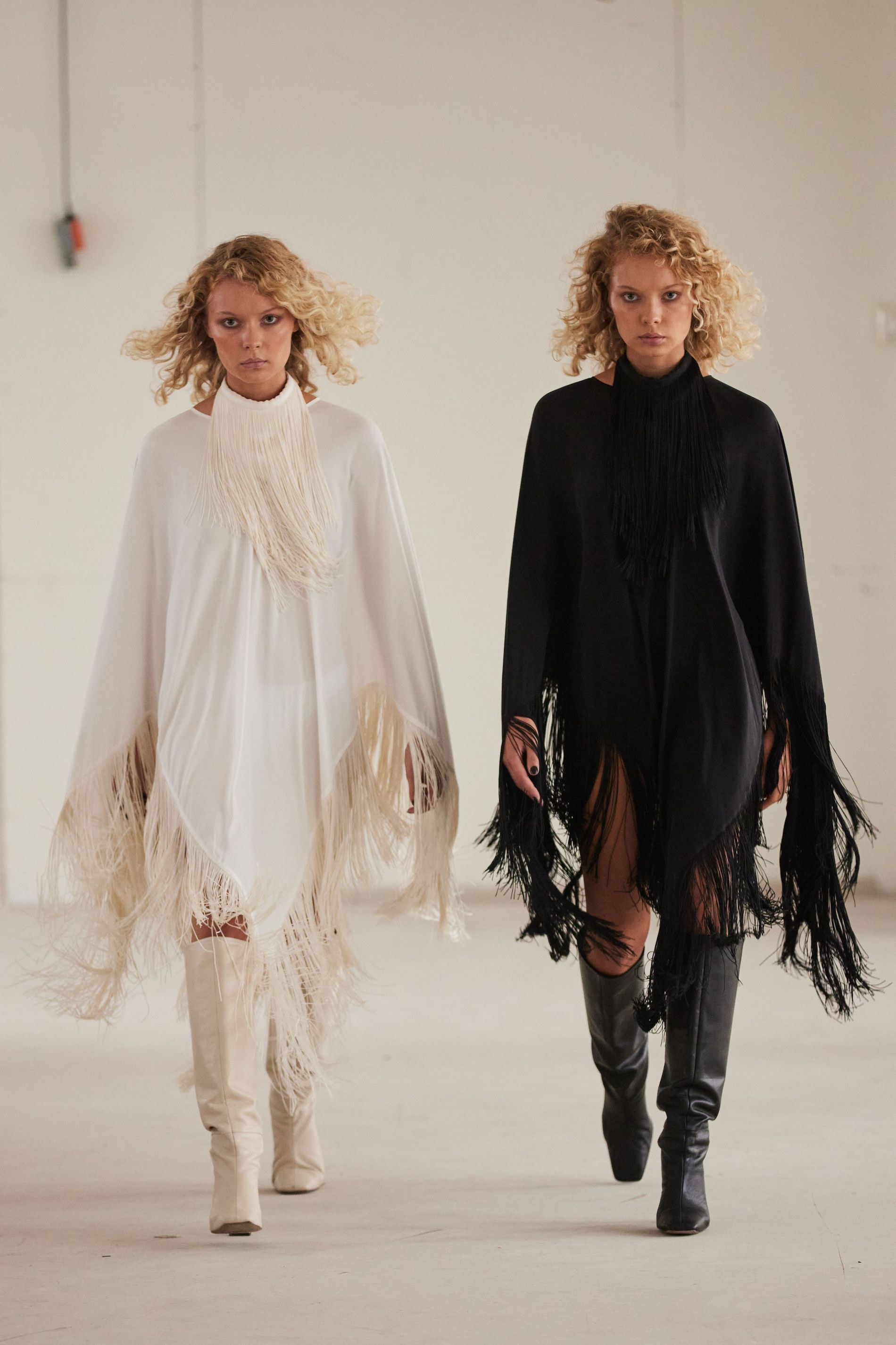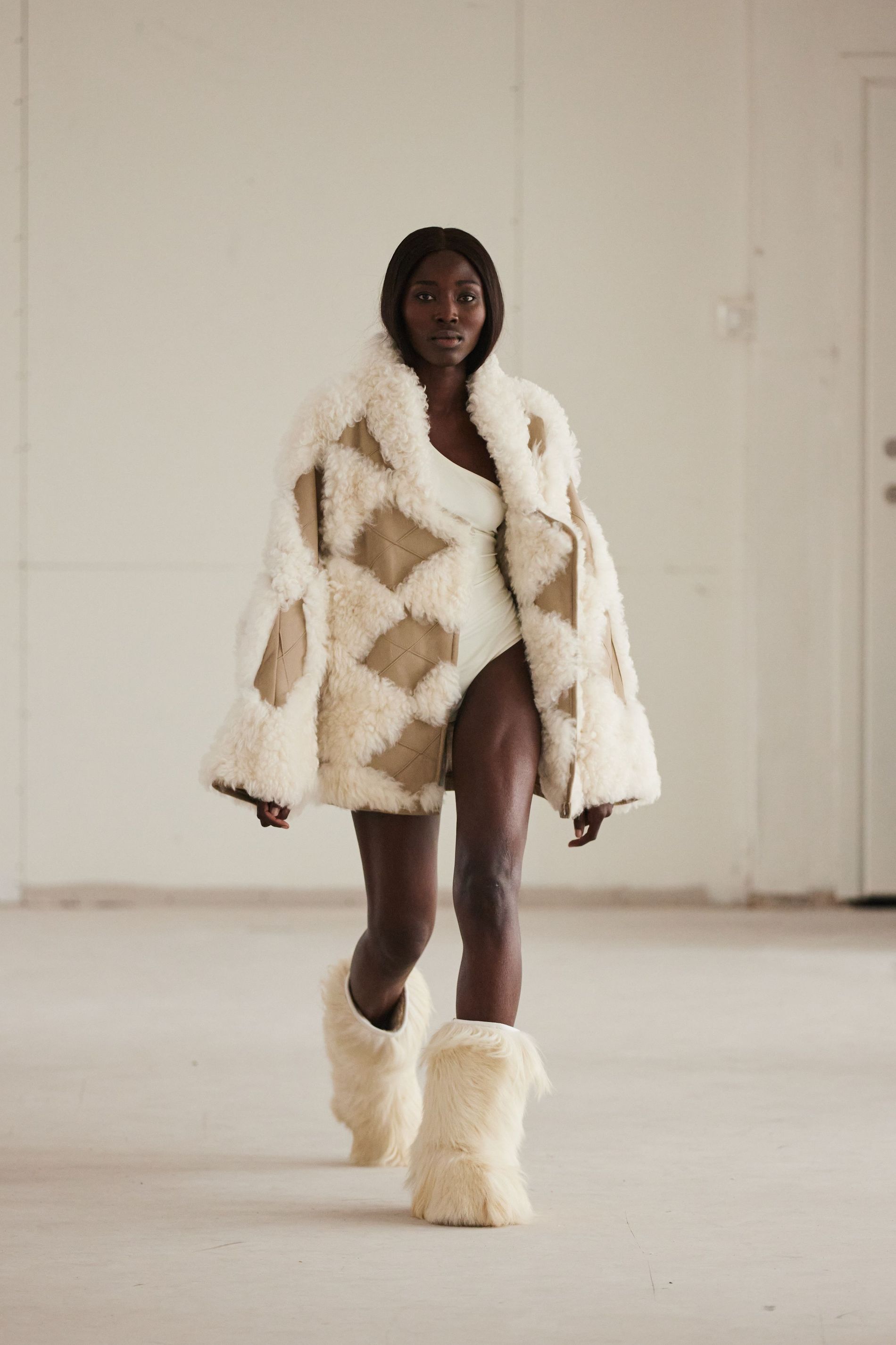 Envelope1976 autumn/winter 2022
"The Scandinavian way of living and our fascination with minimalism has been there for many years," Envelope1976's founder and creative director Celine Aagaard said ahead of the brand's debut runway show. As a brand who doesn't subscribe to the usual seasonal releases, Envelope1976, it showed in-season with the autumn/winter 2022 collection walking down the runway. "For us, it is all about creating seasonless garments in good materials that can be used in various ways. In that way, you have many options with a smaller wardrobe," says Aagaard. "Building a timeless and seasonless wardrobe is essential for our way of thinking sustainability."
The core idea behind the brand is that there is "no one way" to wear Envelope1976. Instead the Norwegian designer adheres to certain keywords when creating her clothes, such as versatility, tailoring, fine cuts, and layering – all made from materials meant to last. The upcoming collection sees Aagaard expanding on her signature silky caftans with swishing fringe trimming, adding matching collars for the catwalk. In a muted palette of black and off-white contrasted by silver, an array of gender-neutral cashmere knits, seamless base garments, and crisp linen suits walked the runway. Oh, and a statement coat or two, of course.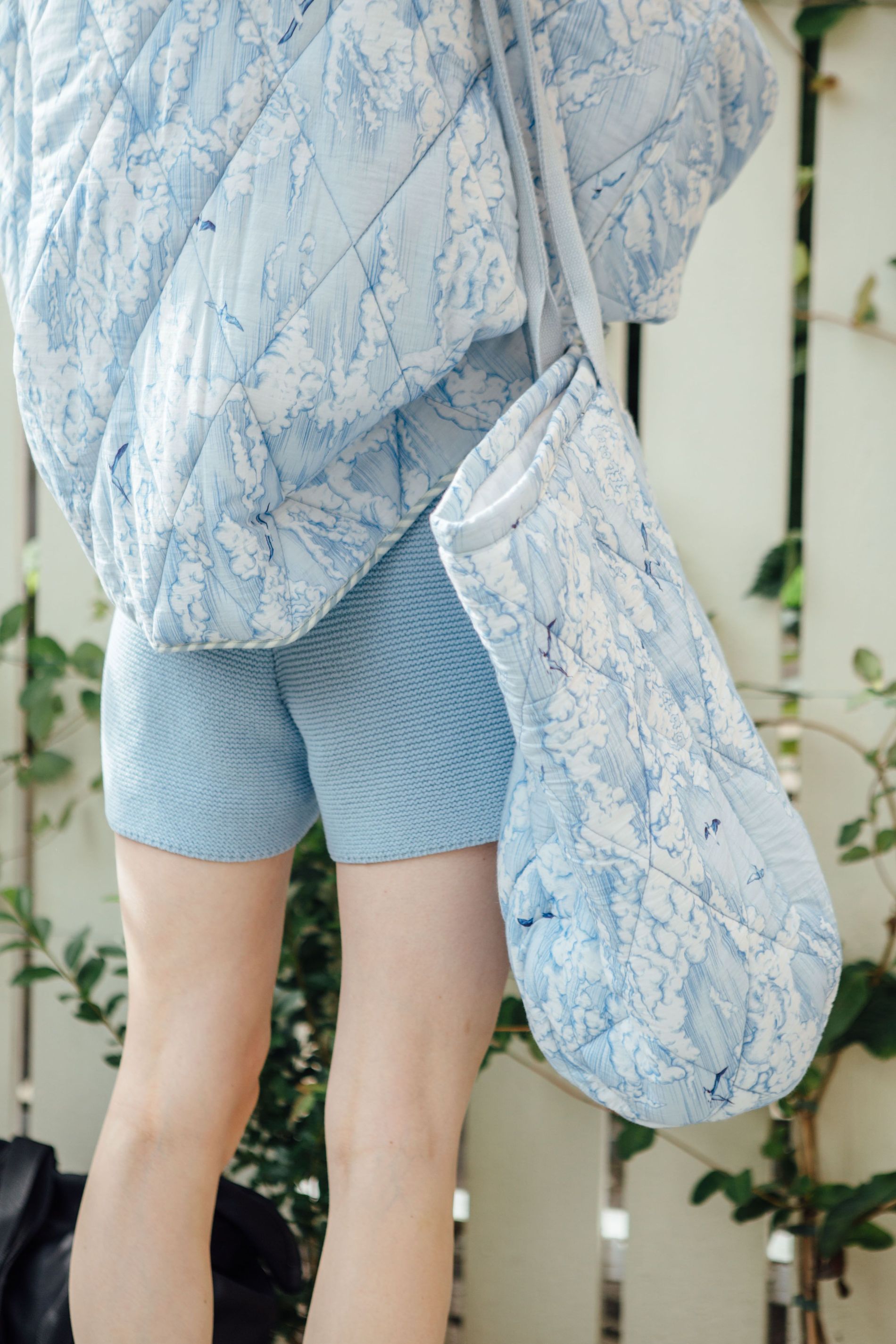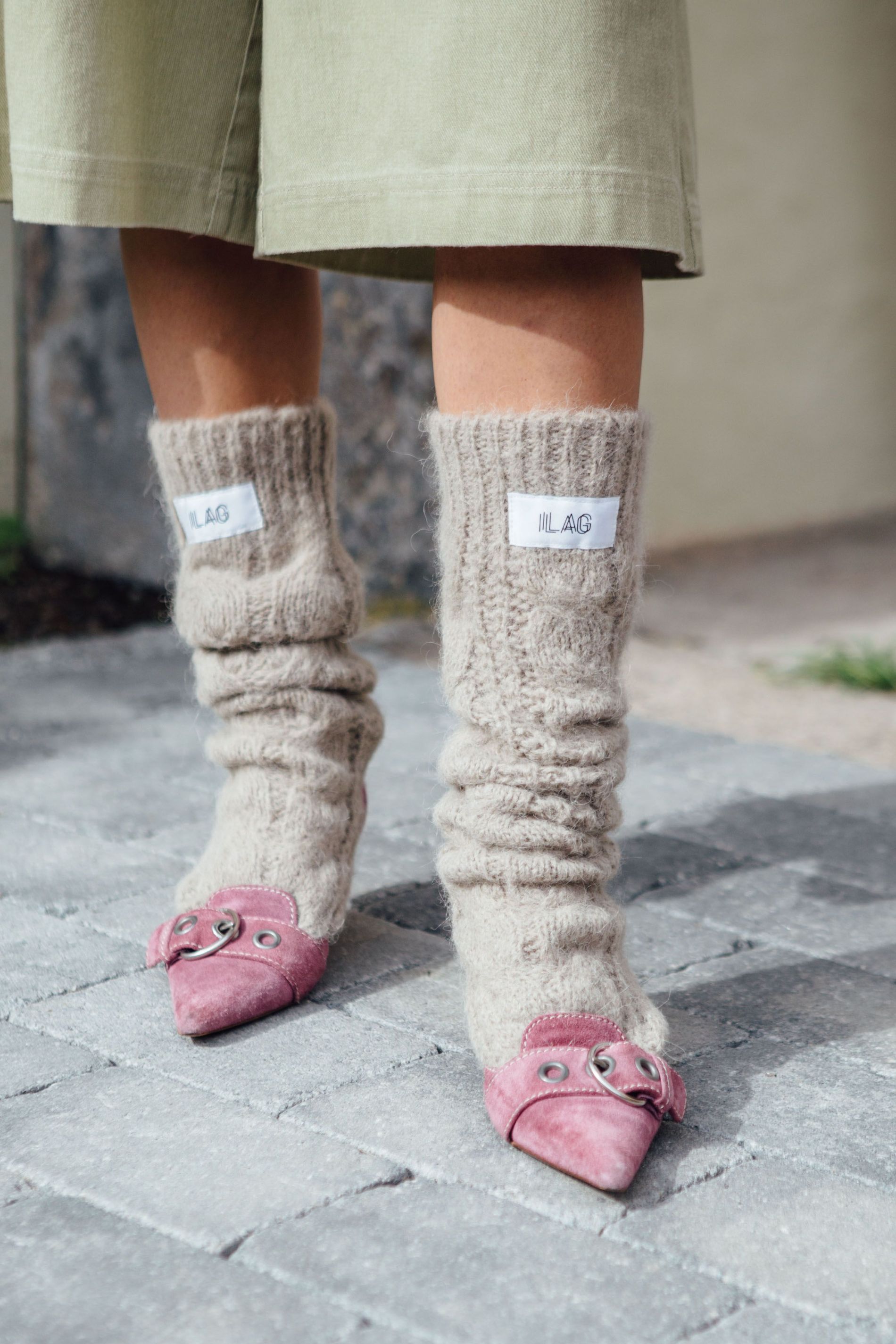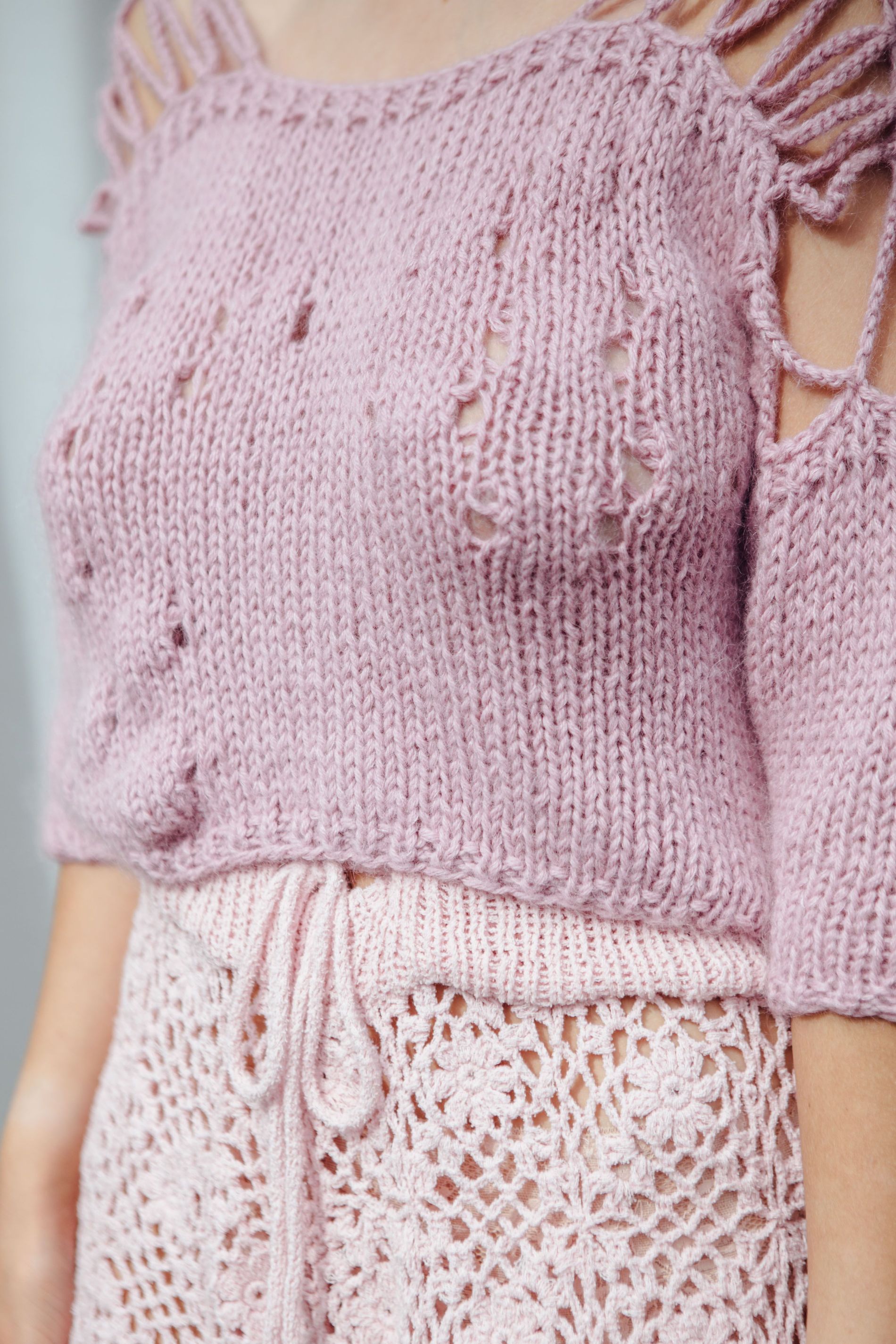 Ilag spring/summer 2023
Ilag is a norwegian adverb. Translating as 'togetherness', the young brand – founded in 2020 – is all about community. Focusing on texture, the brand was born out of a desire to offer women a more relaxed and playful textile alternative. Underpinned with a Nordic style, modern cut and an effortless sense of cool, Scandinavian sensibility permeates every aspect of the brand. Made from more natural materials, "stock fabrics and yarns" and recycled fibres and materials, the brand has joined forces with its fellow Norwegian creatives in bing committed to long lifecycle materials.
For its spring/summer 2023 collection, our eyes were particularly drawn to the leg warmers, peeking out of ballet flats – a trend that is currently gaining momentum but have yet to reach its full potential. Loose-knit tops and crochet shorts in sorbet shades took to the homely runway, while a floral baby blue bag with matching quilted jacket had us longing for late summer nights.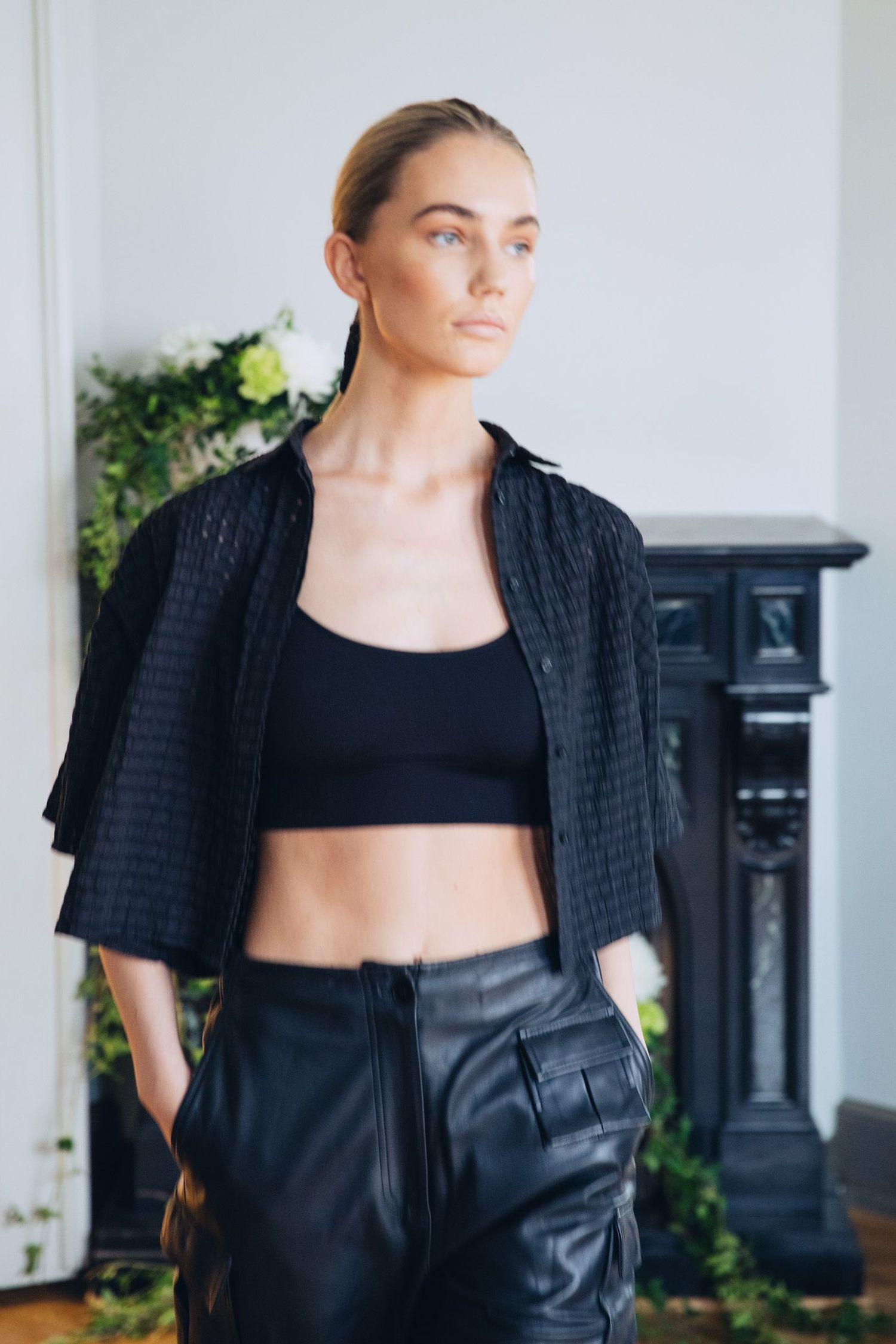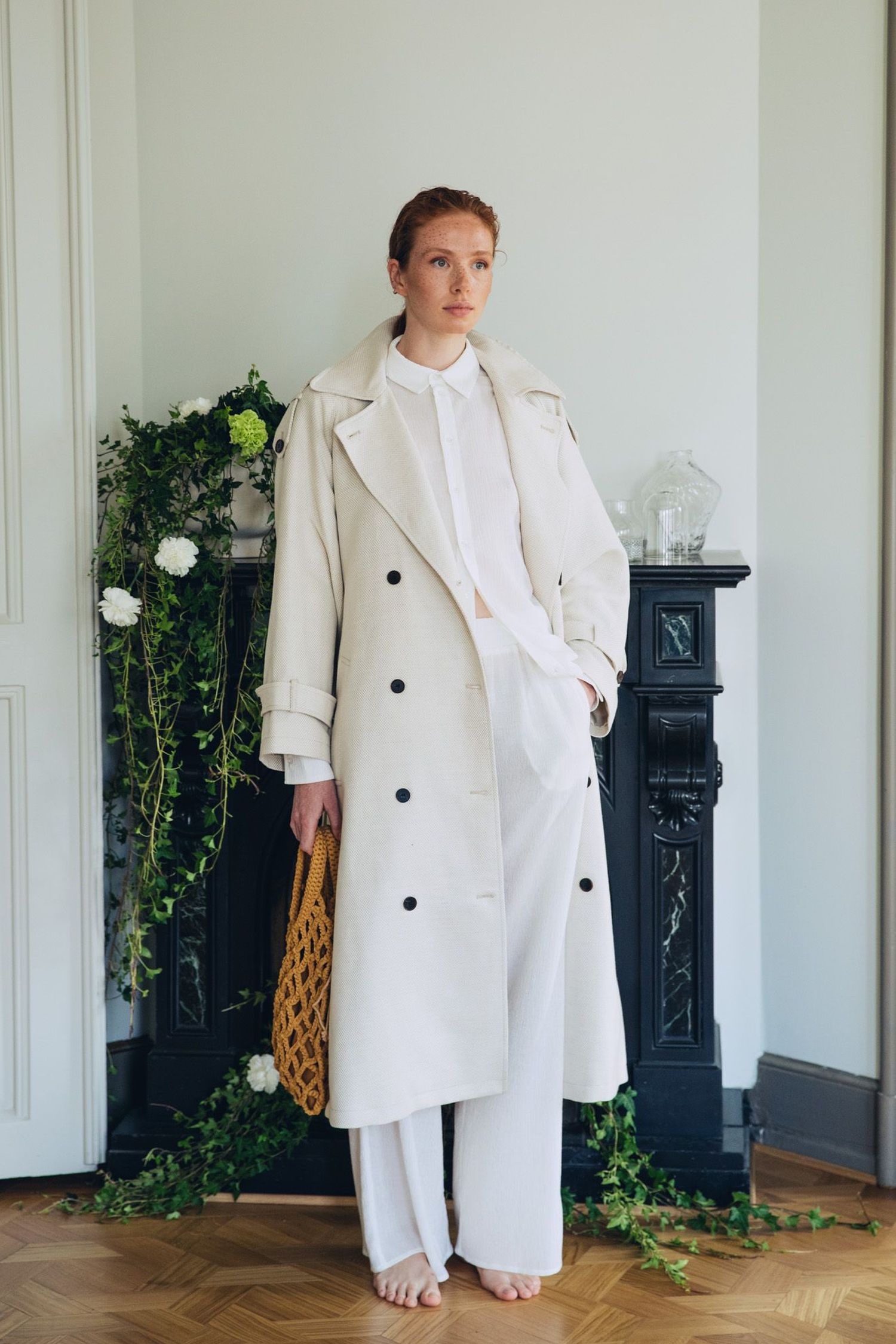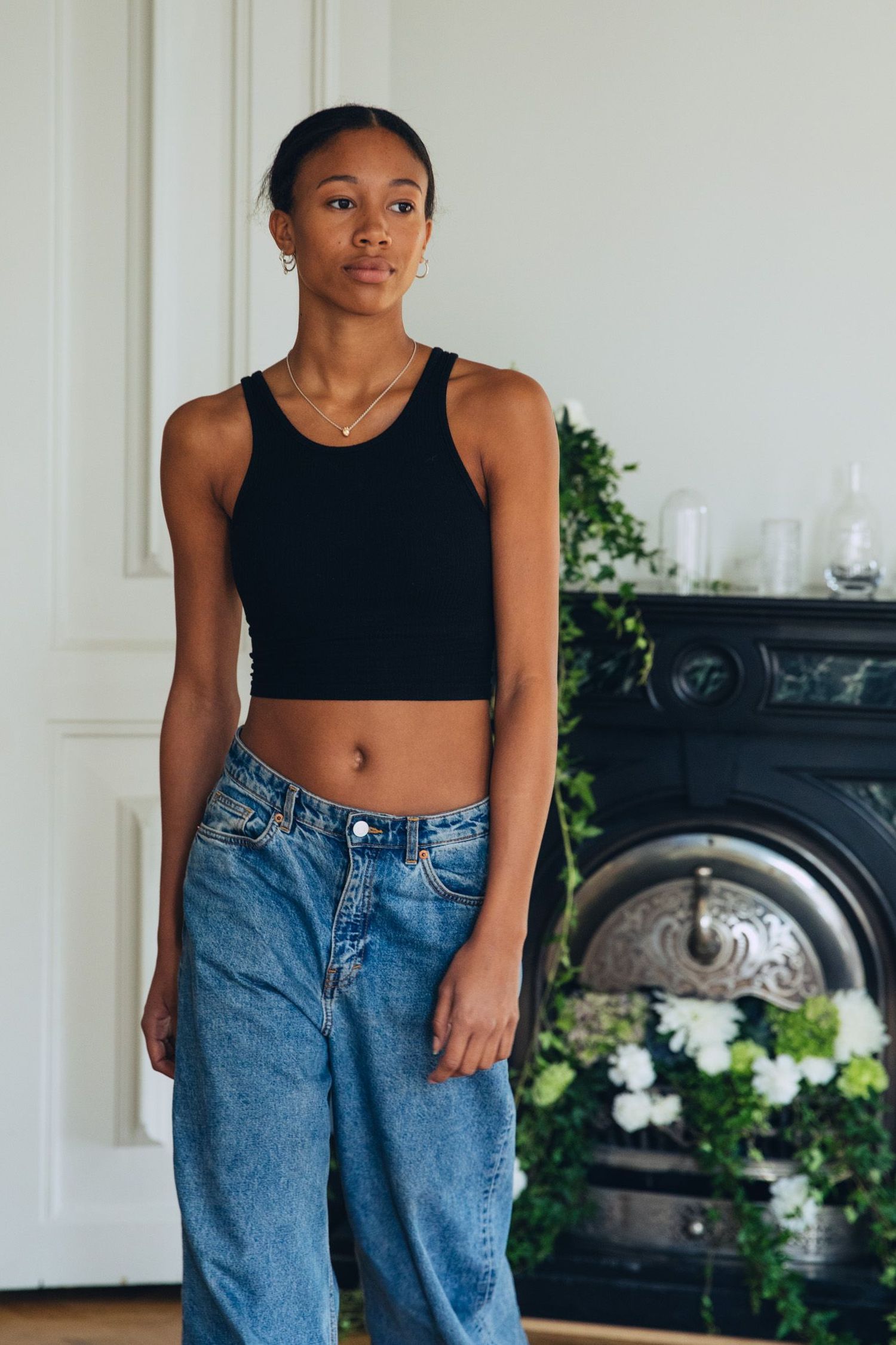 One and Other spring/summer 2023
With a genuine desire to contribute to the anti-fast fashion way of working, Lene Henriksen founded the Norwegian fashion brand One And Other in 2017. Launching the bran from the kitchen counter in her house in Oslo, her brand has quickly grown to become known for comfortable fits and soft silhouettes with all of the detailing of menswear tailoring. In a word, One And Other oozes casual sophistication.
For the brand's spring/summer 2023 runway show – set in an apartment-style location, with herringbone floors and a dramatic black fireplace surrounded by climbing greenery – a line-up of classic cuts walked by show-goers. Deceptively simple in both styling and design, the devil was in the detail when designing the collection – as displayed by the cargo-pocketed leather trousers and sleek winter-white trench coat to name a few.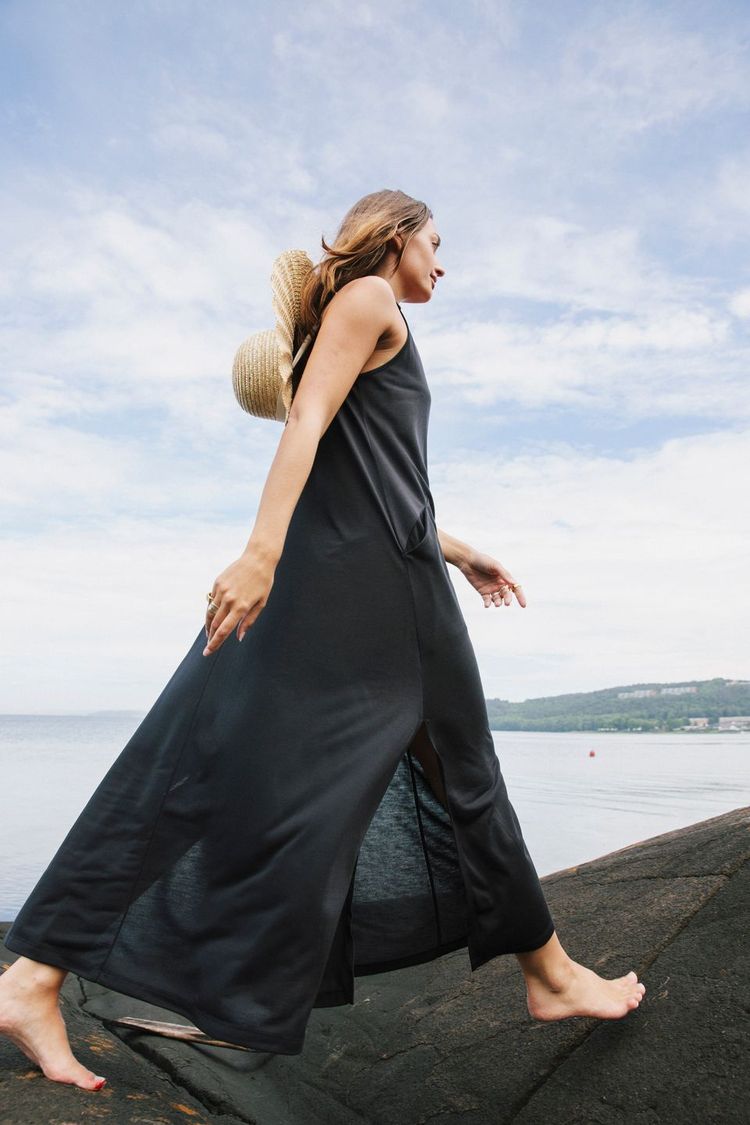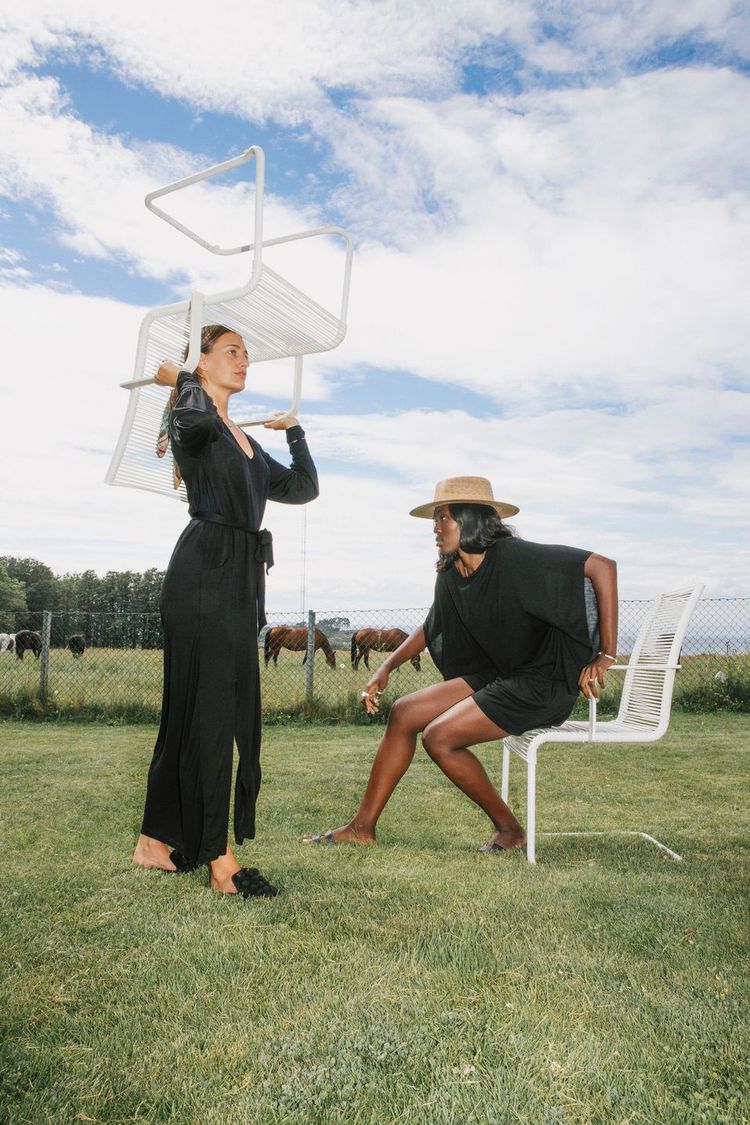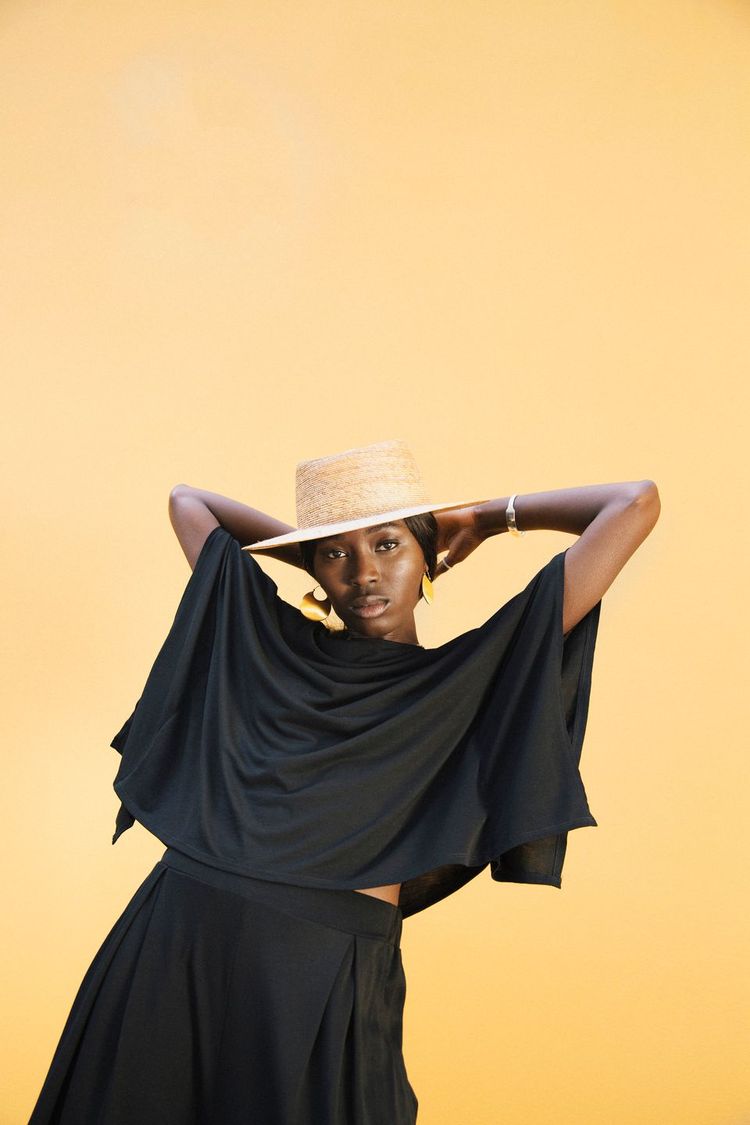 AWAN spring/summer 2023
AWAN (As We Are Now) is a future forward comfort-first fashion brand based on circular principles, designing category-bending clothes in performance based jersey made from wood fibres. Stemming from the idea of creating clothe we don't want to take off the second we get home, their seasonless collections drape effortlessly around the body, allowing full freedom to live life to its fullest. "We are on a mission to prove that fashion does not have to be a compromise between looking good, feeling good and making sustainable choice," founder and designer Anette Miwa Dimmen said of the collection.
In a neutral colour scheme consisting mostly of black, the flowy dresses, loose-fit tops, and stretchy trousers builds a perfect base wardrobe for the busy woman on the go.