If choosing your own wedding gown feels overwhelming, finding a dress suitable for all your bridesmaids feels near impossible. Here, Vogue Scandinavia invites you and your bridal party to invest in pieces that won't end up discarded at the back of the wardrobe
All products featured on Vogue are independently selected by our editors. However, when you buy something through our retail links, we may earn an affiliate commission.
For many, the mention of 'bridesmaids' conjures up the mental image of a queue of identical frocks, selected by a bride irregardless of individual tastes, complexions or body shapes. But thankfully, this approach is becoming increasingly outdated, with more focus on investing in garments that your bridal party actually want to wear, time and time again.
It's worth remembering that there are no hidden rules to keep in mind when choosing the dresses for those who will be by your side on your big day – aside from them not drawing too much attention away from the bridal gown, of course. Length, colour and fit can all be adjusted to the nature of your wedding, but this being said, whether you're getting married on a beach in Australia or a castle in France, be sure that your personality – and that of your bridesmaids – shines through.
As bridesmaids dresses are paid for by the bridal party, there is even more reason to have open dialogue about finding a design that fits their personal style, so they can find a piece that will remain on high rotation in their wardrobe for years to come, making for a much more sustainable investment too.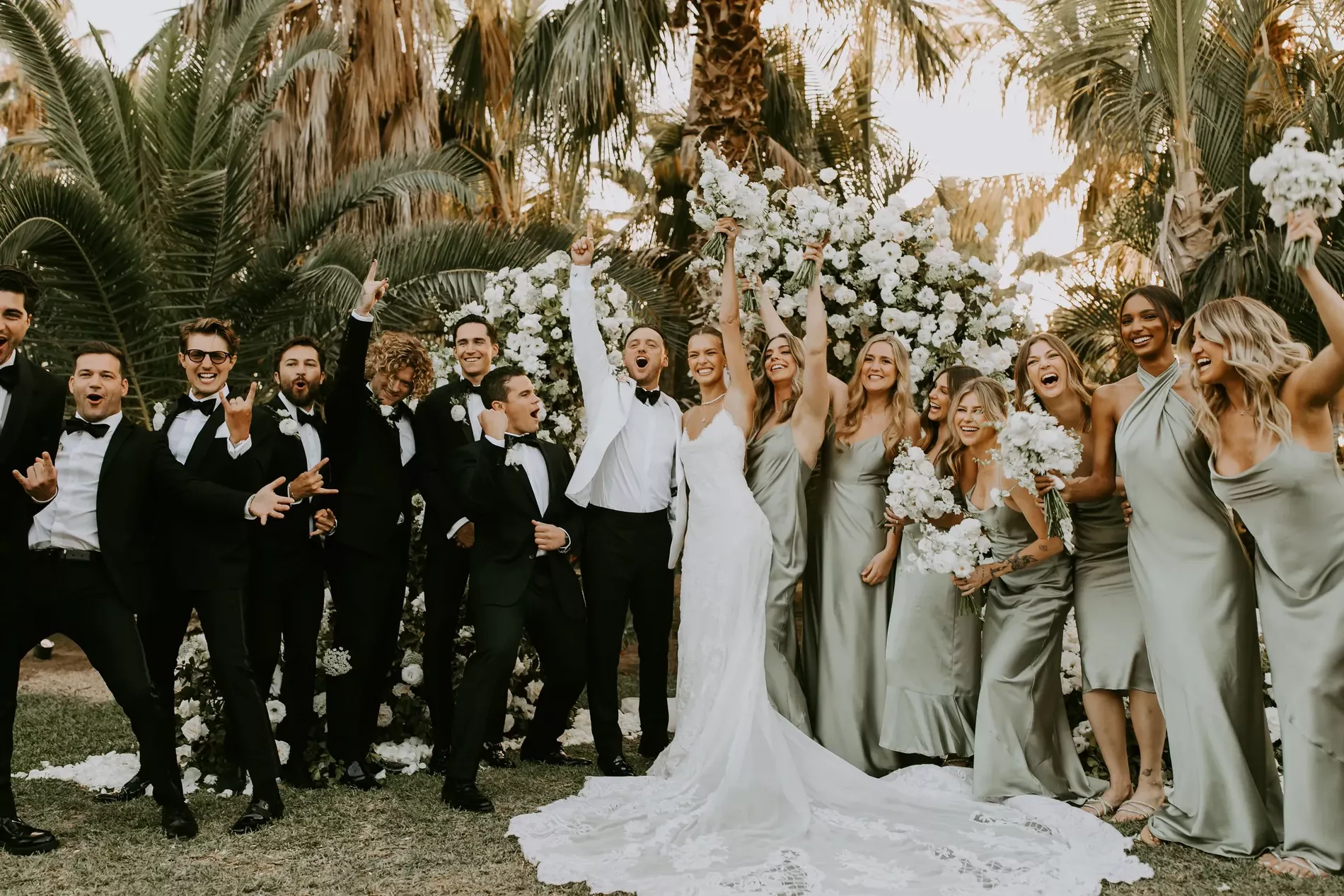 Colour coordinated but different designs
If you need to dictate one thing about your bridesmaids dresses, make it the hue. It's the ideal way to ensure the garments tie together with the wedding's venue, décor and aesthetic – while giving your bridal party the freedom to control the fit, cut and overall style to suit them.
---
Colour coordinated but different designs
Something personal
For bridesmaids that feel truly comfortable on your wedding day, let them opt for prints, patterns or silhouettes that feel personal to them. Providing a general mood board or colour palette can help to keep things cohesive, but what shines the most with this approach will be the personal confidence of all in your bridal party.
Contrasting colours
For the boldest of brides: dare to break up the uniformity so commonly associated with bridemaids and enjoy the scheme of colours that naturally come together through each person's individual choice. Sticking to block colours will help to add a sense of balance and coordination.
Classic with a twist
A cut-out here, some ruching there, a ruffle at a hemline. A stand-out piece is one that your bridesmaids are sure to want to wear again and again, so go against that bridesmaid grain of cookie-cutter dresses, and opt for an unexpected twist in each design.