Stockholm has hosted a three-day royal bash to mark King Carl XVI Gustaf's 50 years on the throne, with Scandinavian design talent at the fashion forefront
Now 77 years old, King Carl XVI was the world's youngest monarch when he was crowned at the age of 27. Now, he holds the title of Sweden's longest-reigning, celebrating 50 years on the throne this weekend. Suitable pomp and circumstance has taken place, with the Swedish royal family, along with members of the Danish and Norwegian dynasties, in attendance.
Here, Vogue Scandinavia rounds up all the key fashion notes from the celebratory outings – with a mix of exciting Scandinavian designers represented, and the shades yellow and blue rightfully reigning supreme.
Jubilee Performance
Kicking off the celebrations, the Royal Court hosted guests for an operatic jubilee performance at Drottningholm's palace theater on Thursday evening, held in honour of the king. Members of the The Royal Ballet and the Royal Court Chapel and various soloists participated in the performance .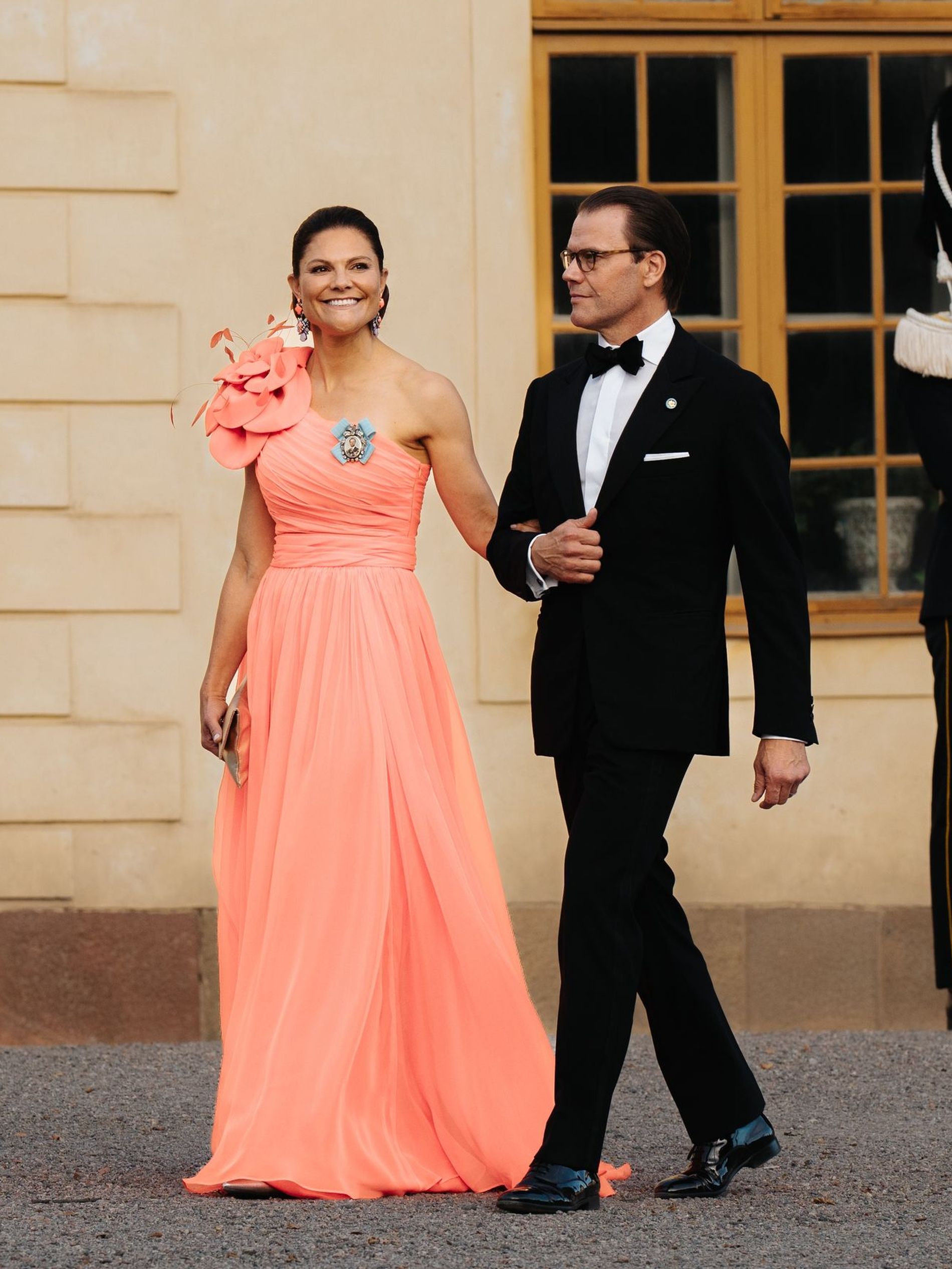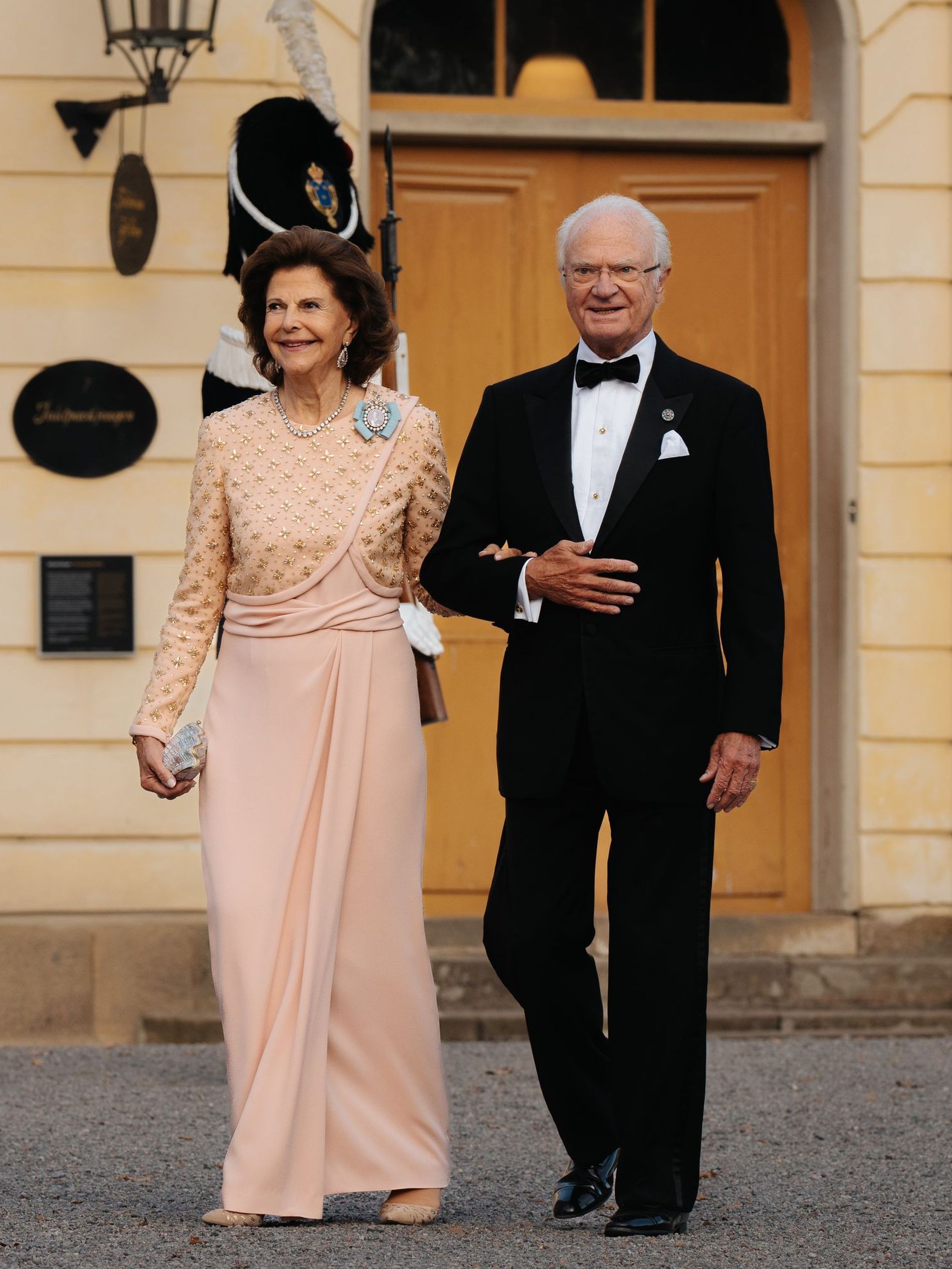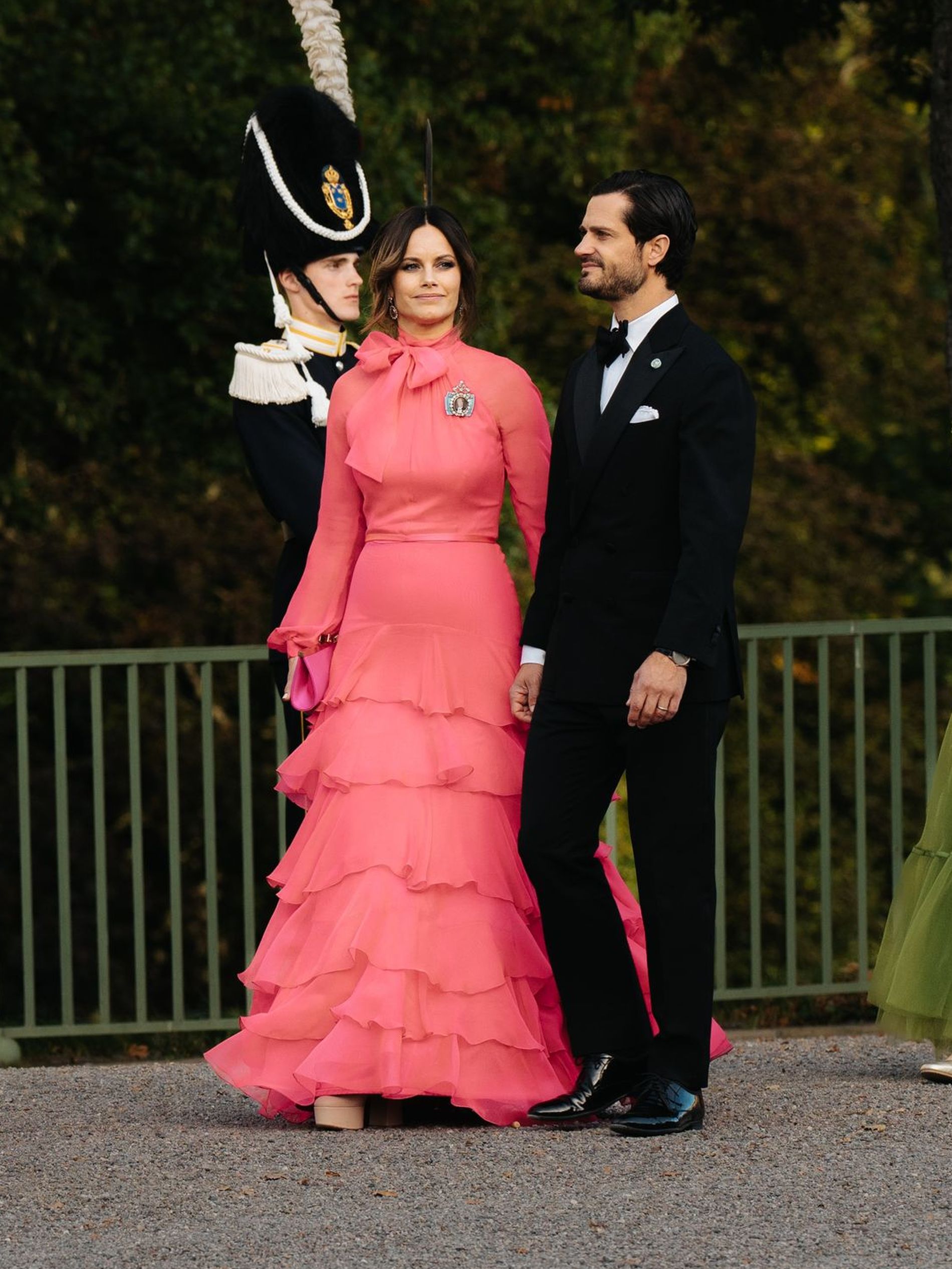 The performance was a colourful affair overall, but Queen Silvia played to a more neutral palette in a light pink-hued dress by German designer Georg et Arence, delicately decorated with pearls and rhinestones.
Meanwhile, Crown Princess Victoria shone in a coral-toned dress by Swedish designer Christer Lindarw, completely with three-dimensional floral and feather details by Tim Mårtenson. Princess Sofia met Victoria in her playful level of saturation, with a cherry pink dress by Lars Wallin, grounded with neutral Gianvito Rossi pumps.
Jubilee Dinner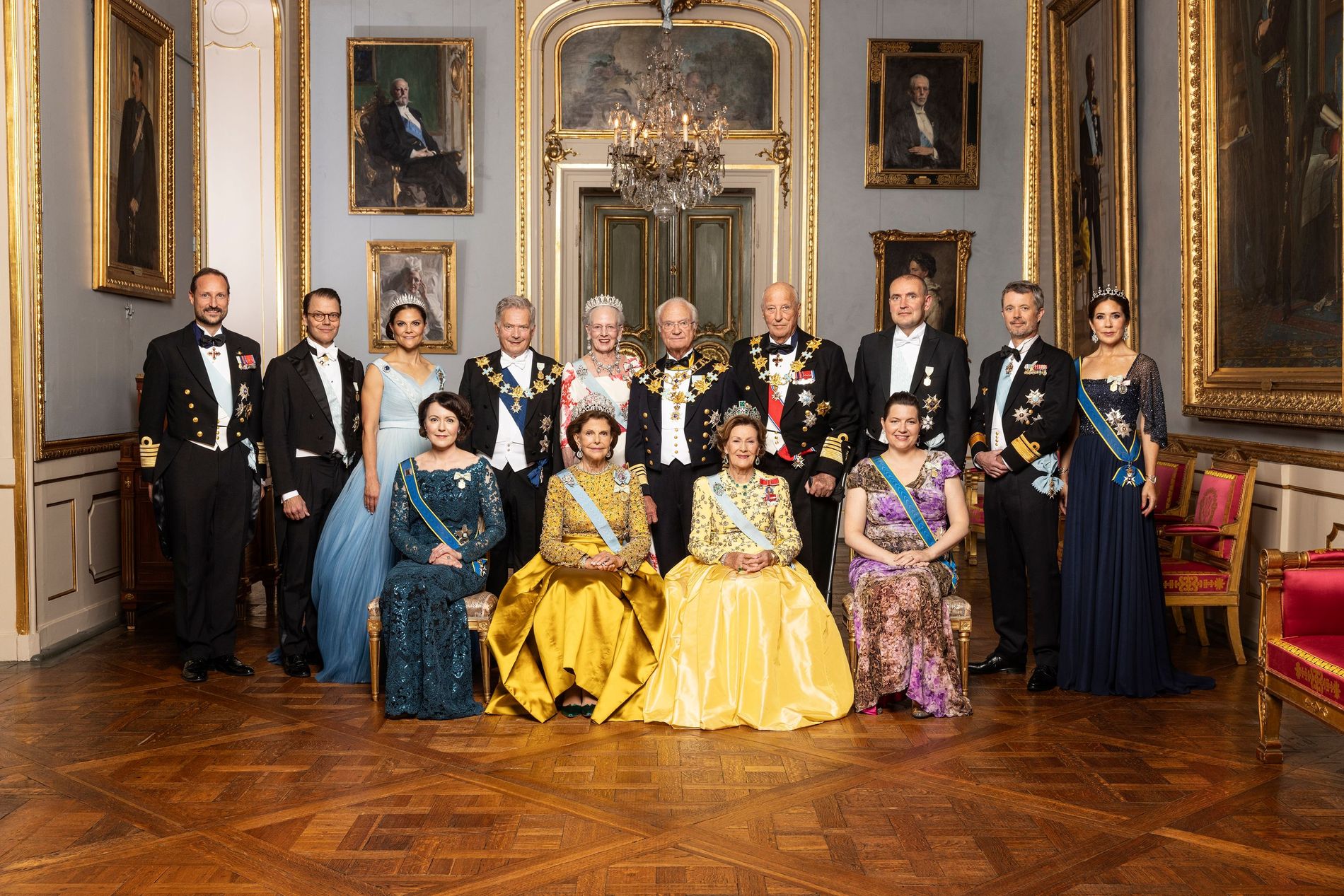 On Friday evening, guests arrived at the Royal Palace for an anniversary dinner in the Rikssalen. Crown Princess Victoria wore a dress in a stunning gradient of blue by Swedish designer by Christer Lindarw finished with the radiant diadem.
Princess Madeleine opted for a light-catching, embellished silver dress by Jenny Packham paired with her custom tiara, while Princess Sofia wore a dress by London designer Safiyaa and the tiara gifted to her before her wedding to Prince Carl Philip in 2015.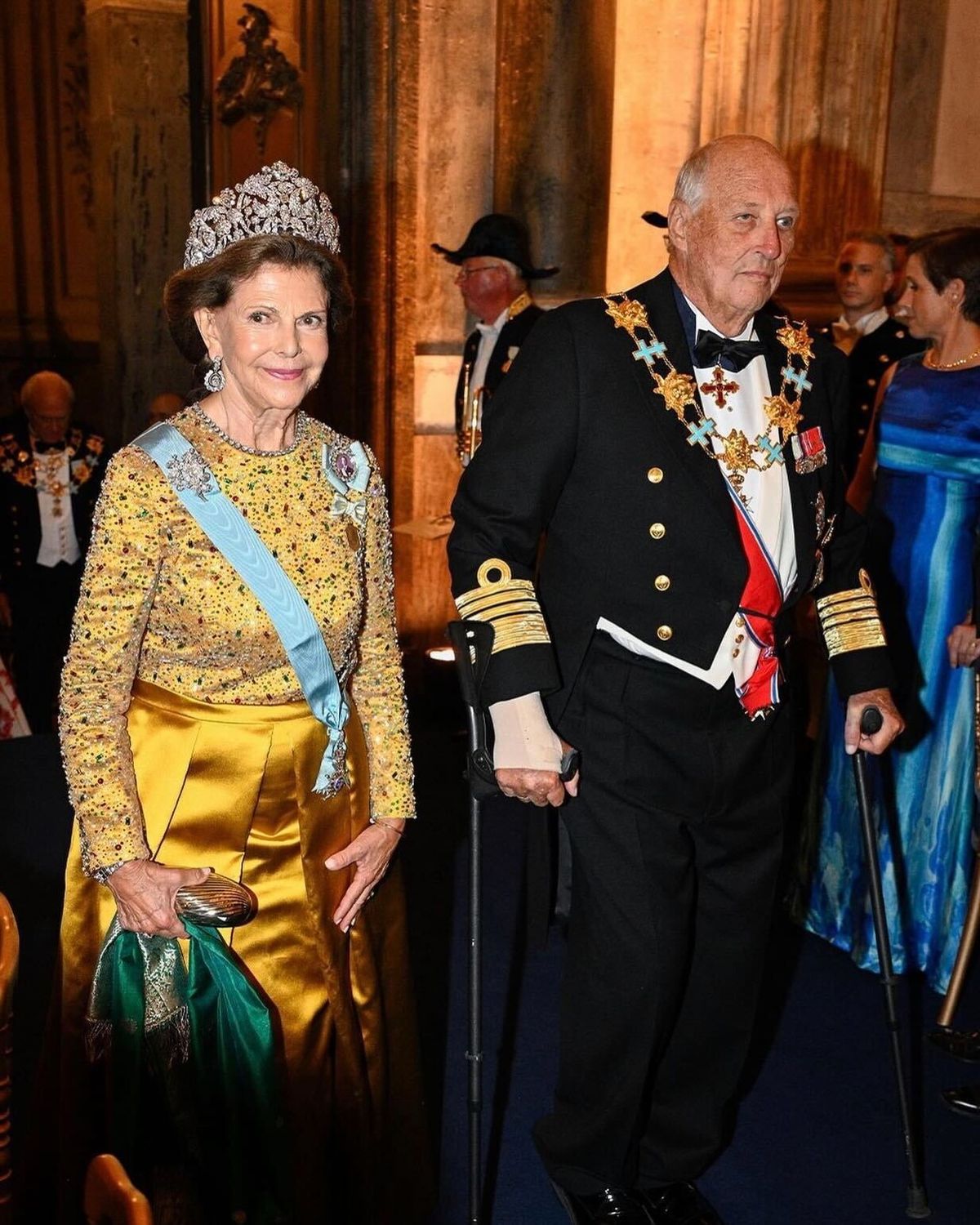 Photo: Getty
Arriving with King Harald of Norway, Queen Silvia donned a meticulously embellished dress strewn with colourful pearls by German Georg et Arend, completed with the Brazilian diadem which has been in the Swedish royal family since 1870.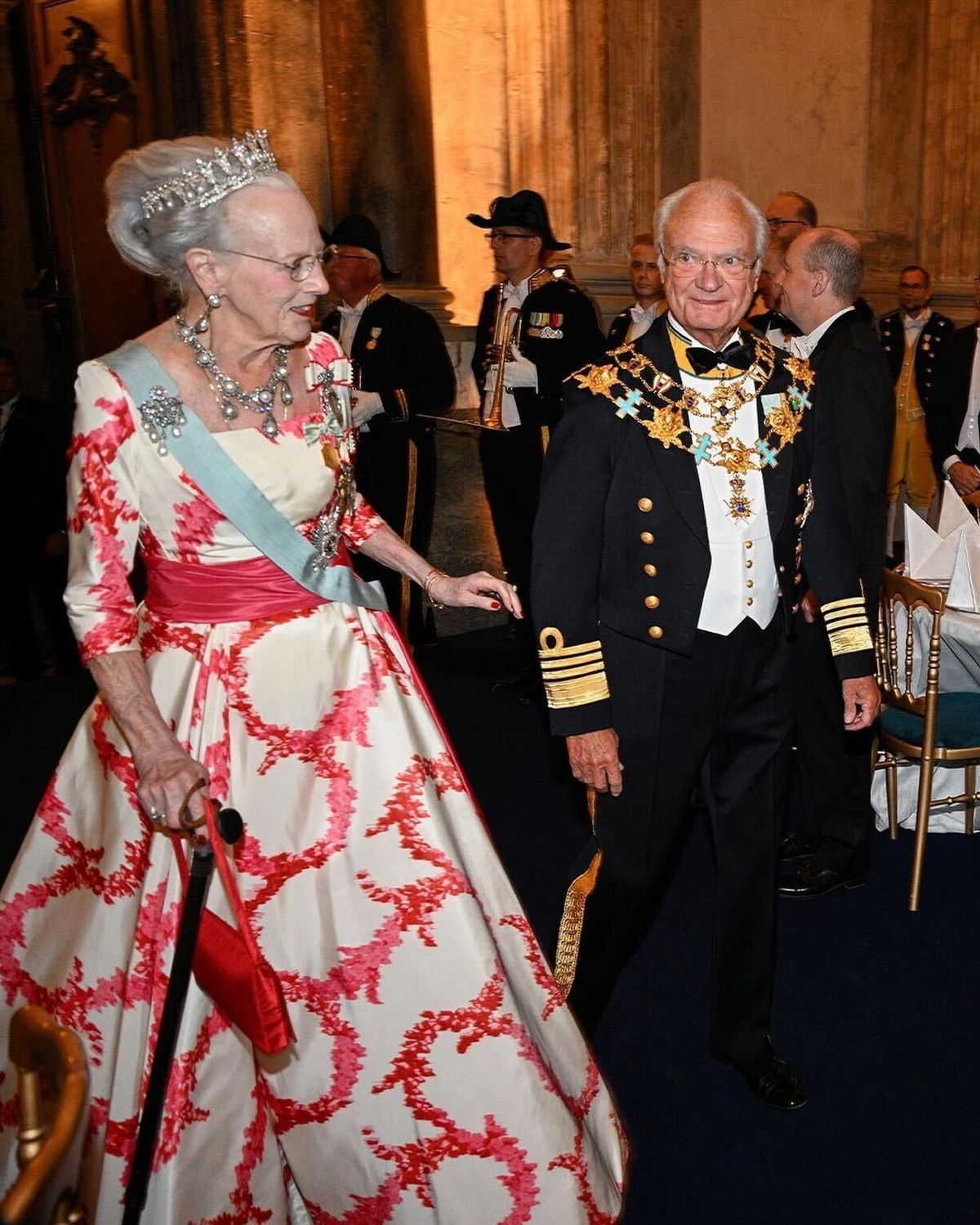 Photo: Getty
Accompanying her cousin and the evening's honourary guest, King Carl, Queen Margrethe of Denmark wore a stunning gown patterned in red and pink designed by the Danish Birgitte Thaulow, together with a pearl- and diamond-encrusted tiara belonging to the PErlepoire set.