How this unexpected ingredient leaves you with shiny, healthy locks
While on a trip through Stockholm, I decided to stop by Green Heads salon for an algae treatment. I know what you're thinking: algae? That slimy green stuff found in bodies of water? But though it may not sound like the most appealing ingredient to add to your routine, algae is extremely beneficial for the hair and scalp. Let me explain.
Algae can be beneficial for removing product buildup and residue as well as excess sebum (the oily, waxy substance you sometimes find on your scalp). It also contains beneficial nutrients such as vitamins A, B1, B2, B6, C, and niacin, all of which are nourishing and great for long-term hair strength and health. It helps with preventing hair loss, and for those prone to dandruff, algae is also a great anti-irritant - helping to soothe the scalp and reduce flakiness. In addition to cleansing, the algae treatment also works as an infusion of hydration for your hair.
Knowing how beneficial this ingredient can be, I was eager to head to Green Heads' salon to try an algae and water mask for myself. Here's everything you need to know about this enriching treatment:
The algae hair treatment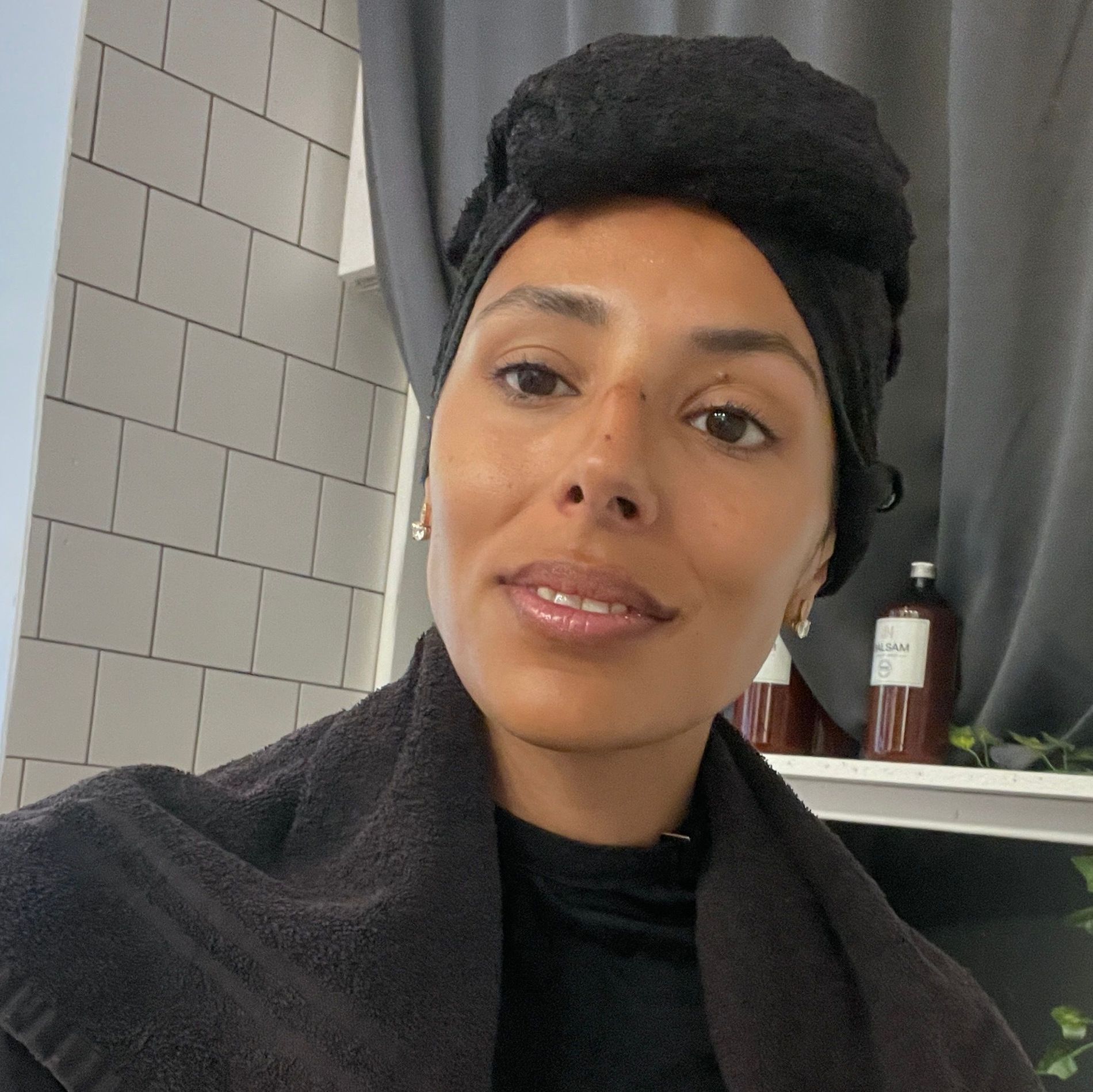 Photo: Babba Rivera
Green Heads' algae mask is made at the salon without any added ingredients - just fresh algae boiled in water. After a thorough wash and towel-dry, the mask is applied ice-cold on the hair and scalp, then wrapped with a cold towel to keep the temperature cool in true Scandinavian fashion. The application is left on for 20 before your stylist washes it off with conditioner and a massage.
The salon recommends letting your hair air dry, but to avoid letting too much moisture linger on the scalp - which can lead to fungus on hot summer days(!) - they blow dry the roots first.
In this treatment, carrageenan acts as a cleanser to remove metals, air pollutants, product buildup, smoke, and even cooking fumes. While cleansing, the algae also nourishes the hair, adding both moisture and proteins. Red algae itself consists of about 10 per cent protein and contains as many as 20 different amino acids that help strengthen hair and improve its health.
The results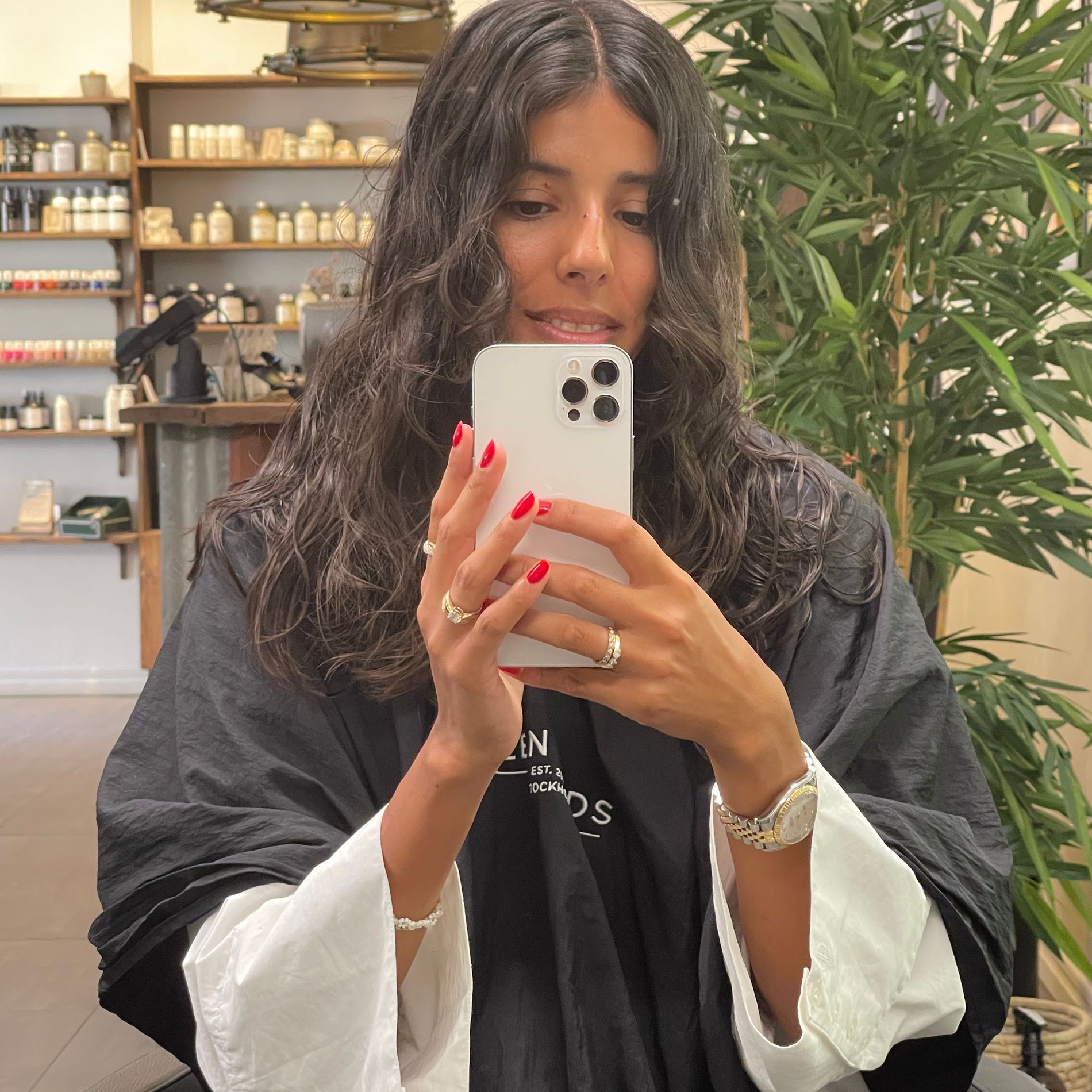 Photo: Babba Rivera
After my hair dried, I was pleasantly surprised at how much of a difference the treatment made. My hair felt soft and naturally shiny, my scalp felt deeply cleansed and balanced, and - definitely a bonus - my hair stayed clean longer after the treatment. Because algae is so gently cleansing, it helps stretch the amount of time you can go between washes. Green Heads recommends getting the treatment done every four to six weeks to reset the hair and scalp, clear away buildup, and maintain that natural shine.
The treatment is also the perfect reset for those just about to embark on their clean haircare routine; The algae detoxifies the hair and scalp without stripping away hydration, leaving them ready to absorb all those nourishing, clean ingredients. Whereas most hair treatments use the power of heat for enchanted results, I was intrigued by the cooling sensation of this treatment. A cold algae treatment somehow feels like the most appropriate hair ritual in Scandinavia where algae grows wild and the temperatures are low.