When Tekla Acs and Helen Van first met in school, they had a wild dream of starting something together, but they never could have imagined one day it would turn into the much-loved Swedish premium activewear brand aim'n, worn by everyone from Bianca Ingrosso to Maja Nilsson Lindelöf
Fashion was always part of the plan for aim'n co-founder, Tekla Acs. She dreamed big, even when she was little. "Ever since I was a kid, I've always dreamt of being a clothes designer," she says. It was her mother's closet that really first brought things to life for her, namely it was the loud and lairy '80s leggings which caught her eye, often putting them on and strutting down a DIY runway at home. "I think a little bit of the dream already started there," she recalls.
But it wasn't until she met school friend Helen Van, that things really started to germinate. The pair played on a floorball team together and, as Acs says, bonded straight away: "We felt connected." It might have been their shared love of the game, but the pair soon found a shared kinship and calling of a distant dream. "I think both of us really talked about having our own businesses," she recalls of those teen years. Fast forward to 2013, and by then that little nugget of an idea had begun to grow roots.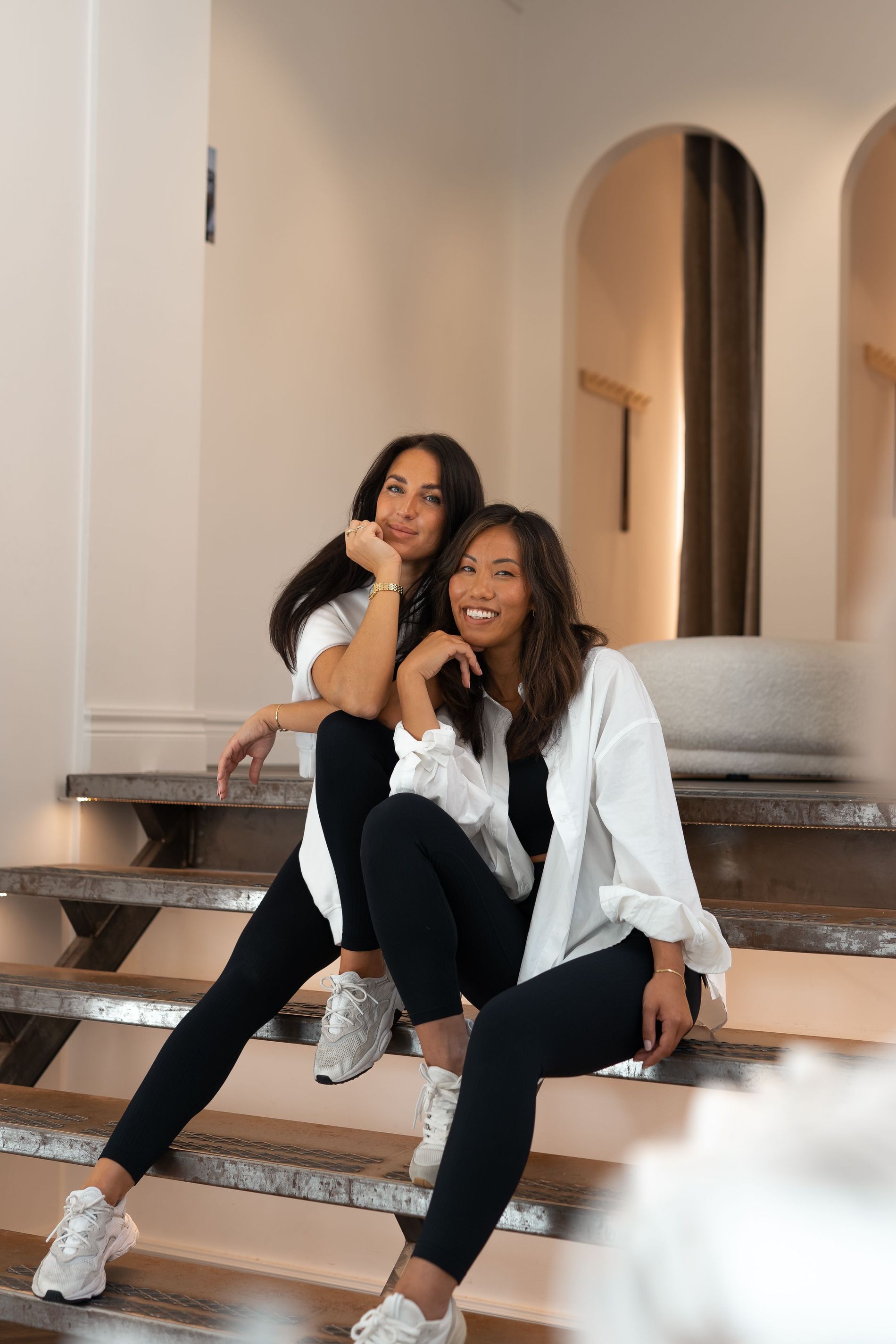 "aim'n is this mix of both values and also this dream of being a clothes designer," explains Acs. "aim'n comes from 'aim high', dream big – which was our first motto. And I think that motto has always been with us, the entire time we've known each other. We've always been very curious and wanted to know what the world has to offer." Along with her longtime school friend, Van, who was living in Hong Kong at the time, the pair hatched a plan – with a love for clothes and a stone cold will to start something bigger than themselves, Acs would take the creative reins and Van the business side of things.
Acs, with no formal education in design or brand awareness, began sketching out designs for leggings: "I had to learn everything from scratch," she recalls. The first pieces dreamt up were a bold, leopard print leggings and bra set. A brave move in an otherwise sea of boring grey and black matte numbers. "We felt that we wanted to make something that stood out," says Acs, "we had to offer something that was not able to be found anywhere else." And this bid to shakeup the market and put their heads above the parapet clearly worked.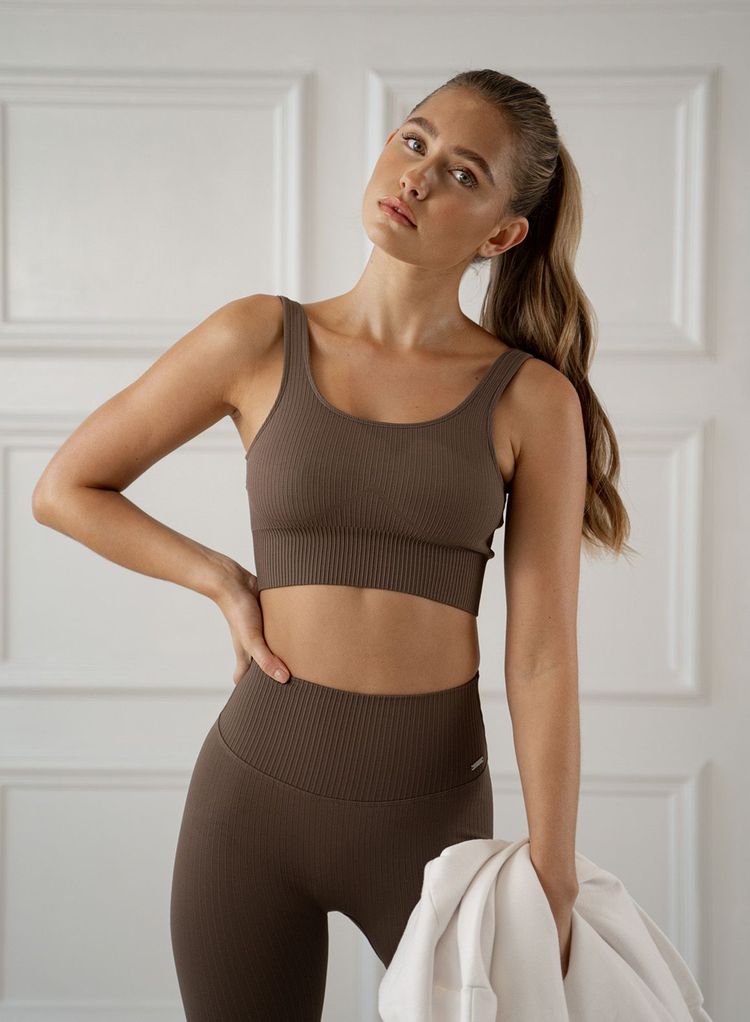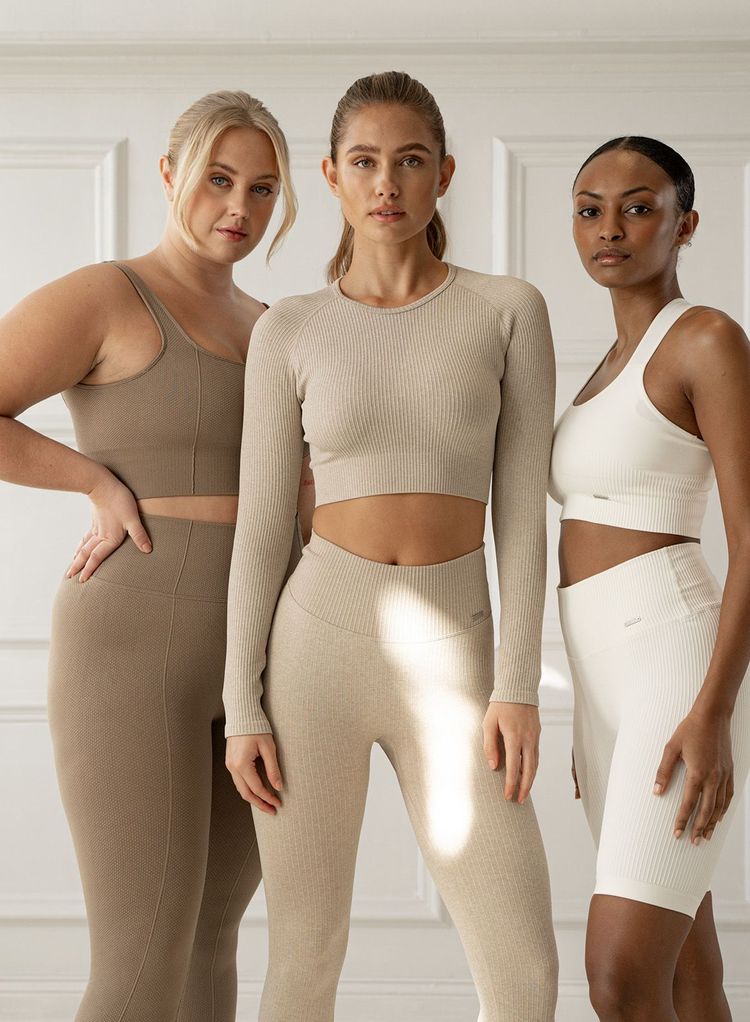 Crafted from recycled polyester and spandex, Acs and Van were painfully focussed on obtaining exactly the right fit – with seams just so. And once they had eventually mastered a sample, they turned their attention to Instagram, posting pictures of their early pieces to gain hype and traction pre-launch. And it wasn't long until fans began to flock, spurred on by a cleverly planned out giveaway boasting the offer of being the very first person to try a pair.
"I think we started at 2,000 followers and then we got 4,000 new followers after this giveaway… it had a crazy impact," recalls Acs of the heady pre-algorithm days of social media marketing. And chomp at the bit they did, with their first eventual release selling out in just over four hours. Though there were a few grumbly comments from those slow coaches who had been pipped to the post, this only added to the anticipation.
And it all snowballed from there. In 2015, the duo took another leap, recruiting a CEO, Robin (Acs' partner), after the co-founder gave birth to her first child. And then the following year they opened their very first store in Halmstad, recruiting sales people for both managing the store and customer service. Now, seven years on, they sell to 150 countries worldwide, operate out of two head offices, Sweden and New Zealand and boast 75 employees. Not bad for two teens and a dream.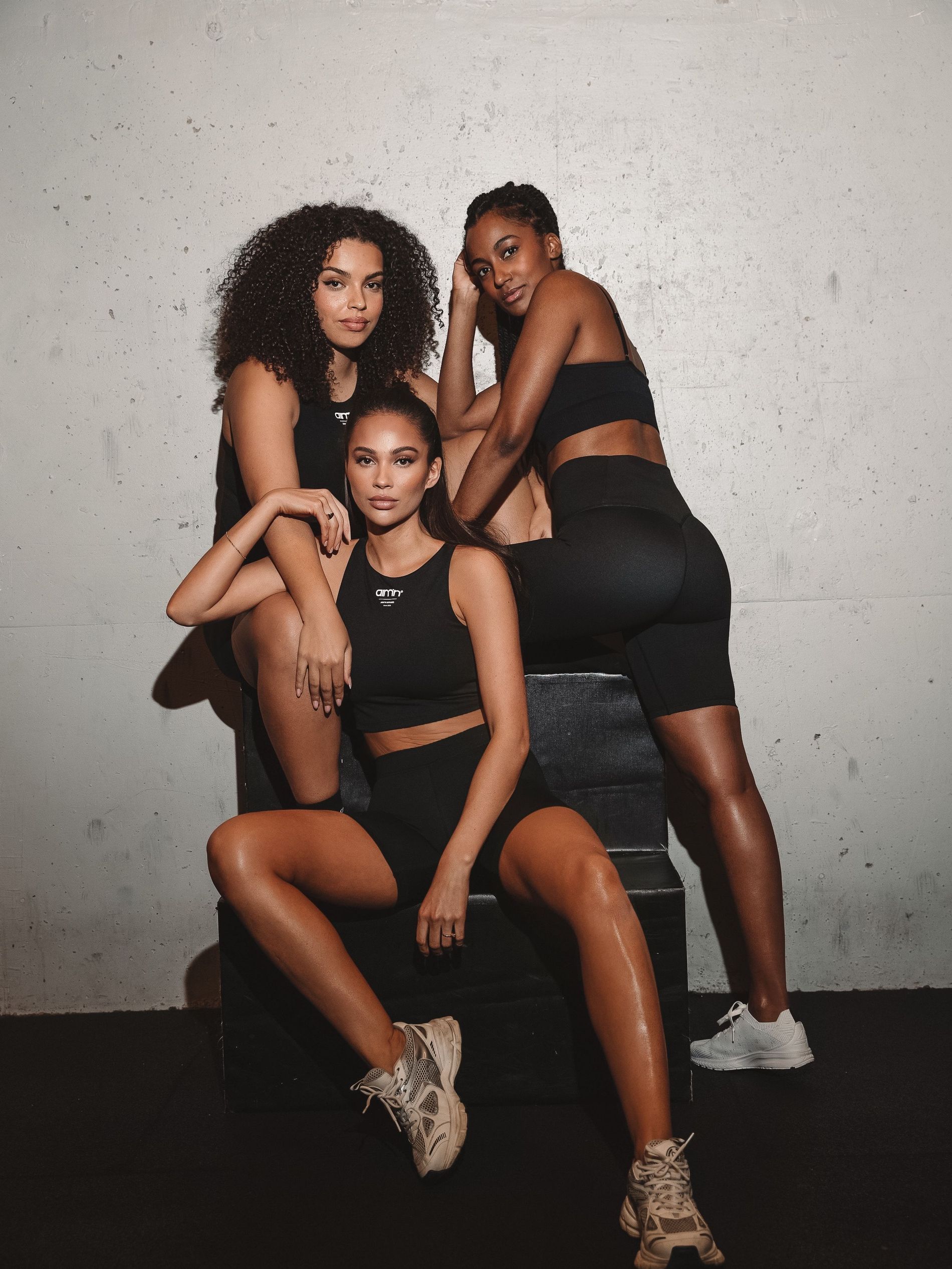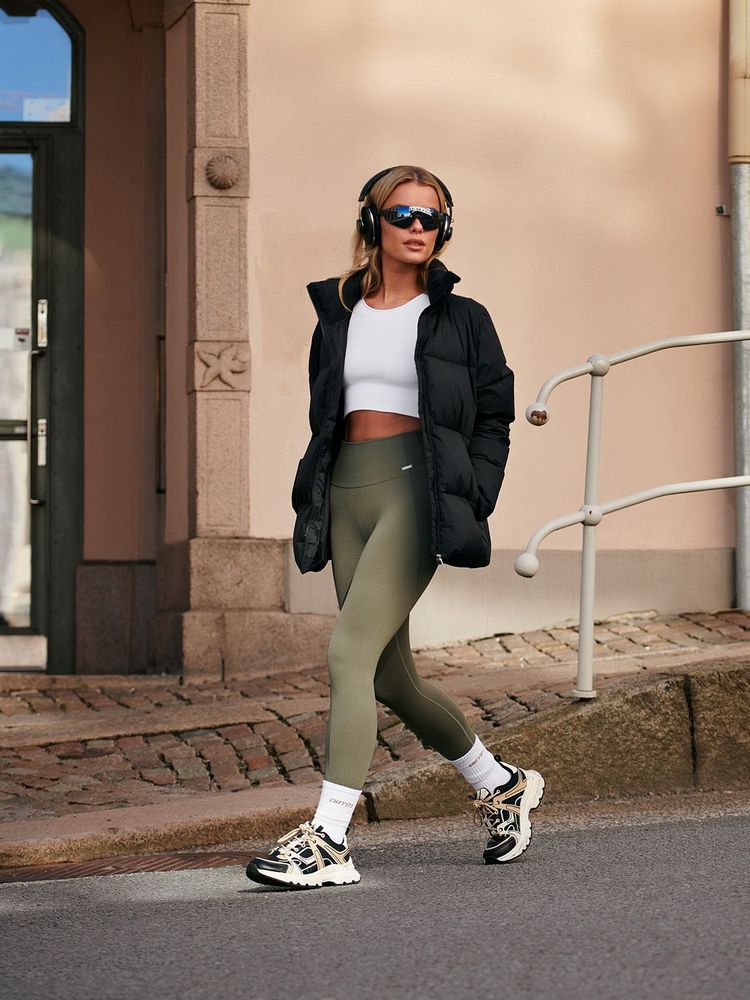 "aim'n is a reflection of our childhood dreams, values and learnings from life," explains Acs. "Our life purpose is to be able to inspire to an active lifestyle and to make more women & girls out there follow their dreams and to listen to their hearts. We want to help having a positive mindset, bringing life hacks and to be able to make people happier by bringing a daily dose of wellness for body, mind & soul"
But for Acs and Van, it's not always plain sailing. For the two co-founders, who are "very in sync", their every day schedules couldn't be more out of kilter, they are quite literally operating on the other ends of the earth from one another still: Acs in Sweden and Van in New Zealand. But through clever planning (and the help of Zoom) they make it look easy. It also helps they have a great partnership: "Both Helen and I have a lot of energy... I think we have quite similar personalities," explains Acs. They help balance one another out; Van is the right person for "seeing this bigger picture," while it's Acs and namely her 'popcorn brain' that gets the creative juices flowing. She giggles: "It sounds like it's small, but it's actually because it pops a lot of ideas." And luckily, pop it did.
---
Our top picks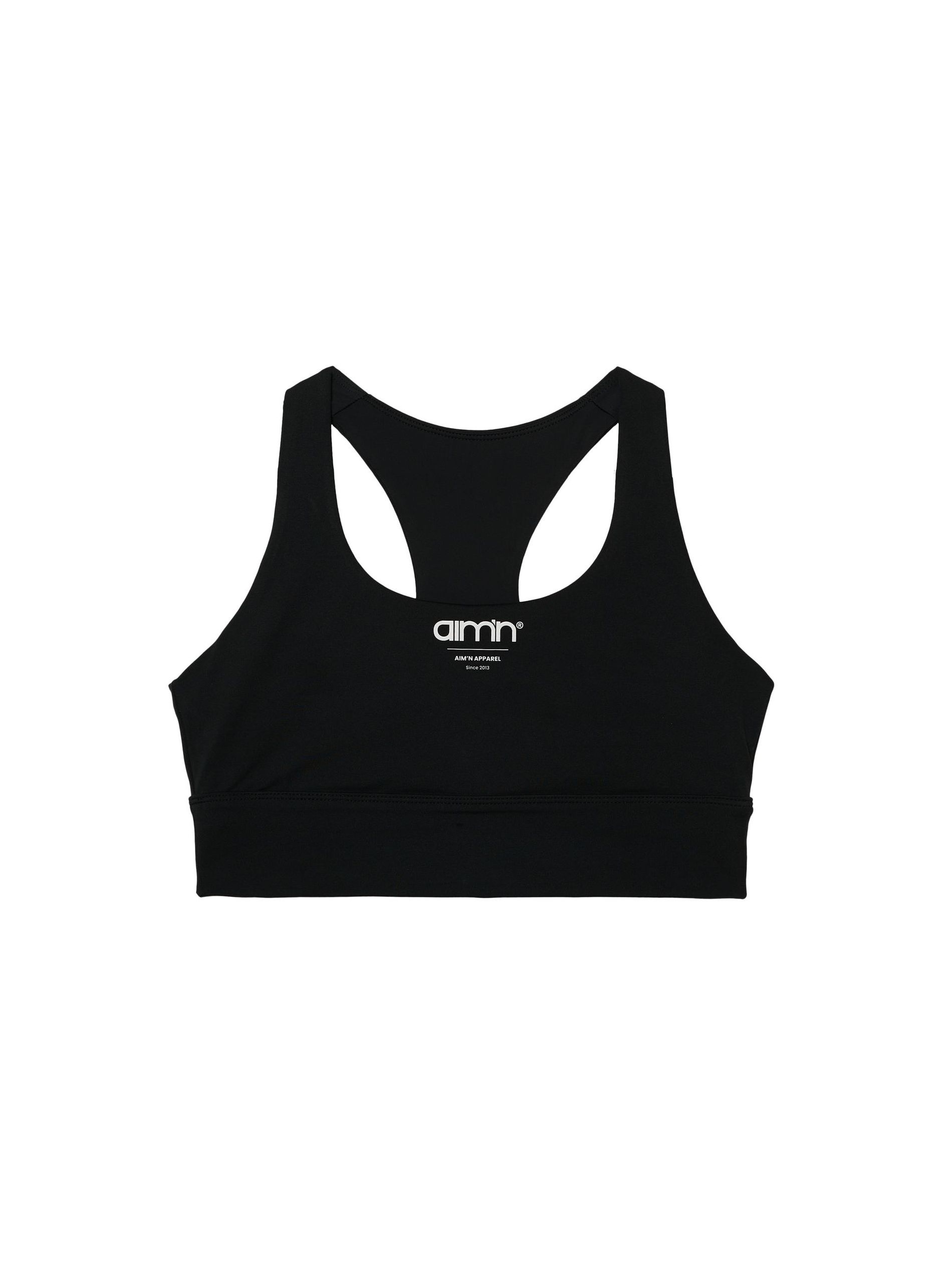 Black edge core racerback bra
aim'n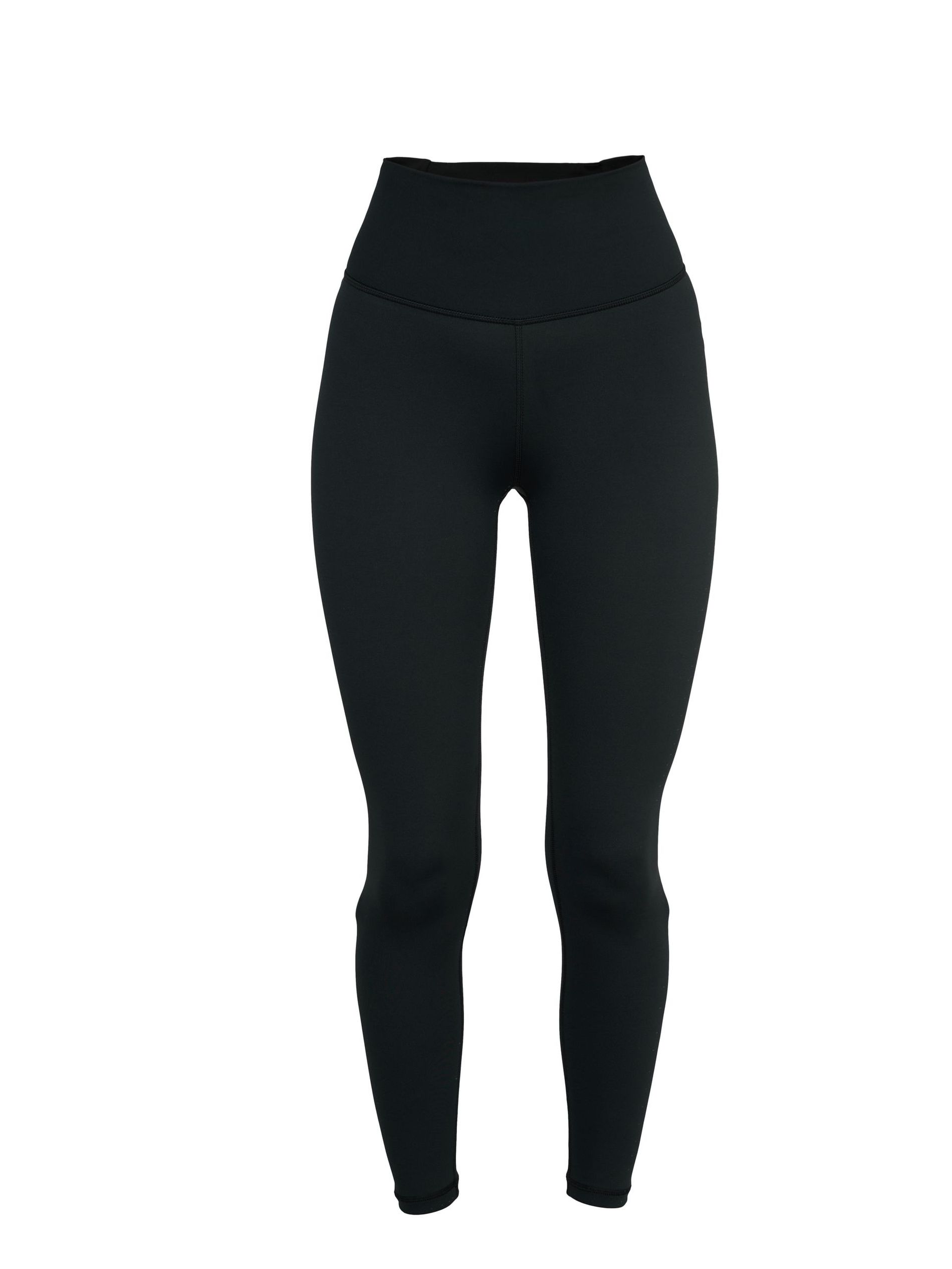 Black edge core tights
aim'n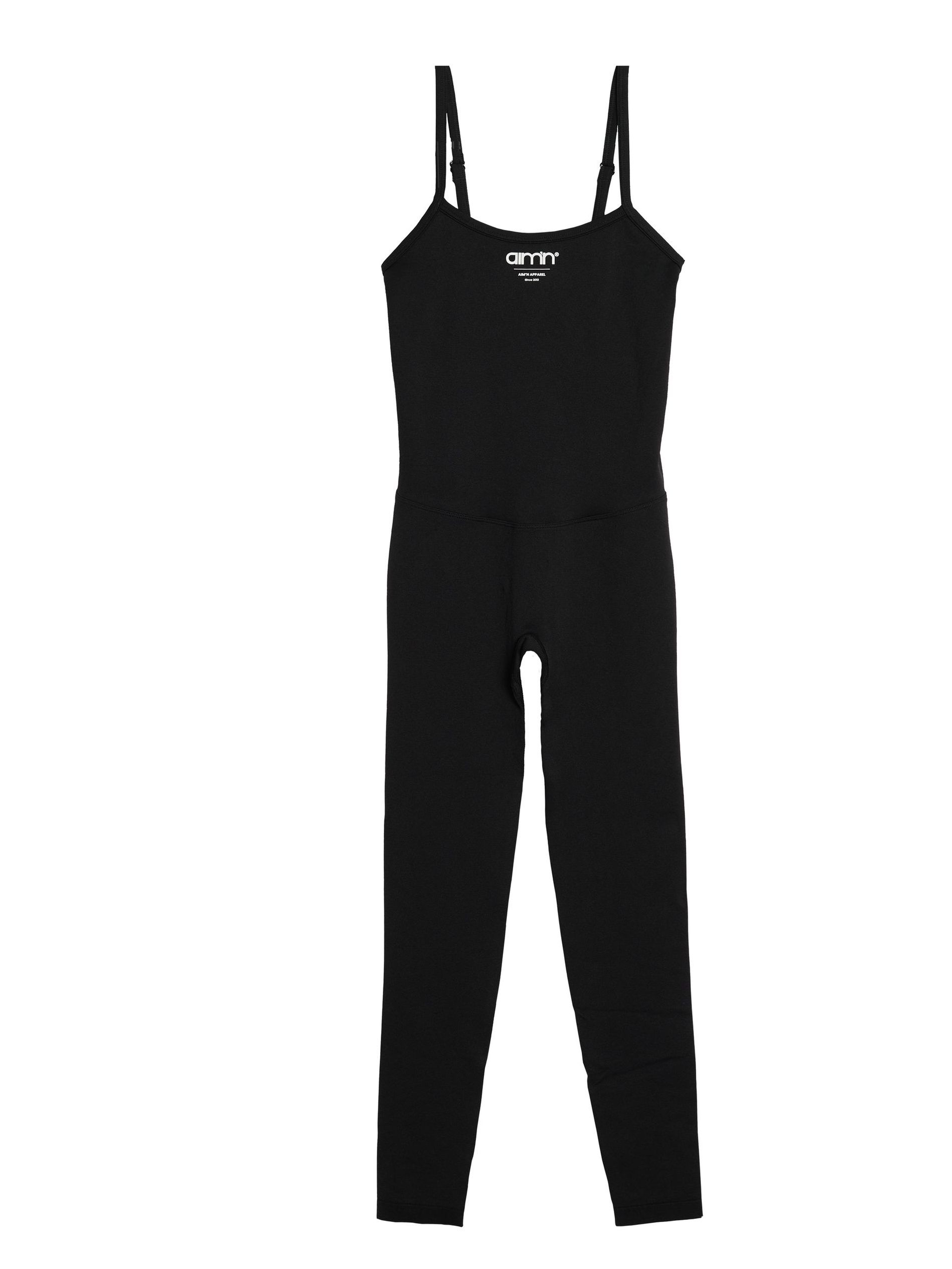 Black edge limitless seamless strap bodysuit
aim'n