The New Haven-born, Stockholm-raised brand is redefining prep, and it's never looked so good
In collaboration with Gant
From the prevailing influence of Tyler the Creator's cardigan-infused aesthetic to the second coming of Gossip Girl, prep is having a moment… again. At the forefront of this new wave of collegiate-inspired dressing is Gant. Founded way back in 1949 by Bernard Gantmacher in New Haven, Connecticut — the home of Yale and, arguably, the epicentre of American prep — Gant has seen all incarnations of the collar-heavy, sharply tailored manner of dress. These days, the brand is headquartered in Stockholm, bringing a European sensibility to its American roots.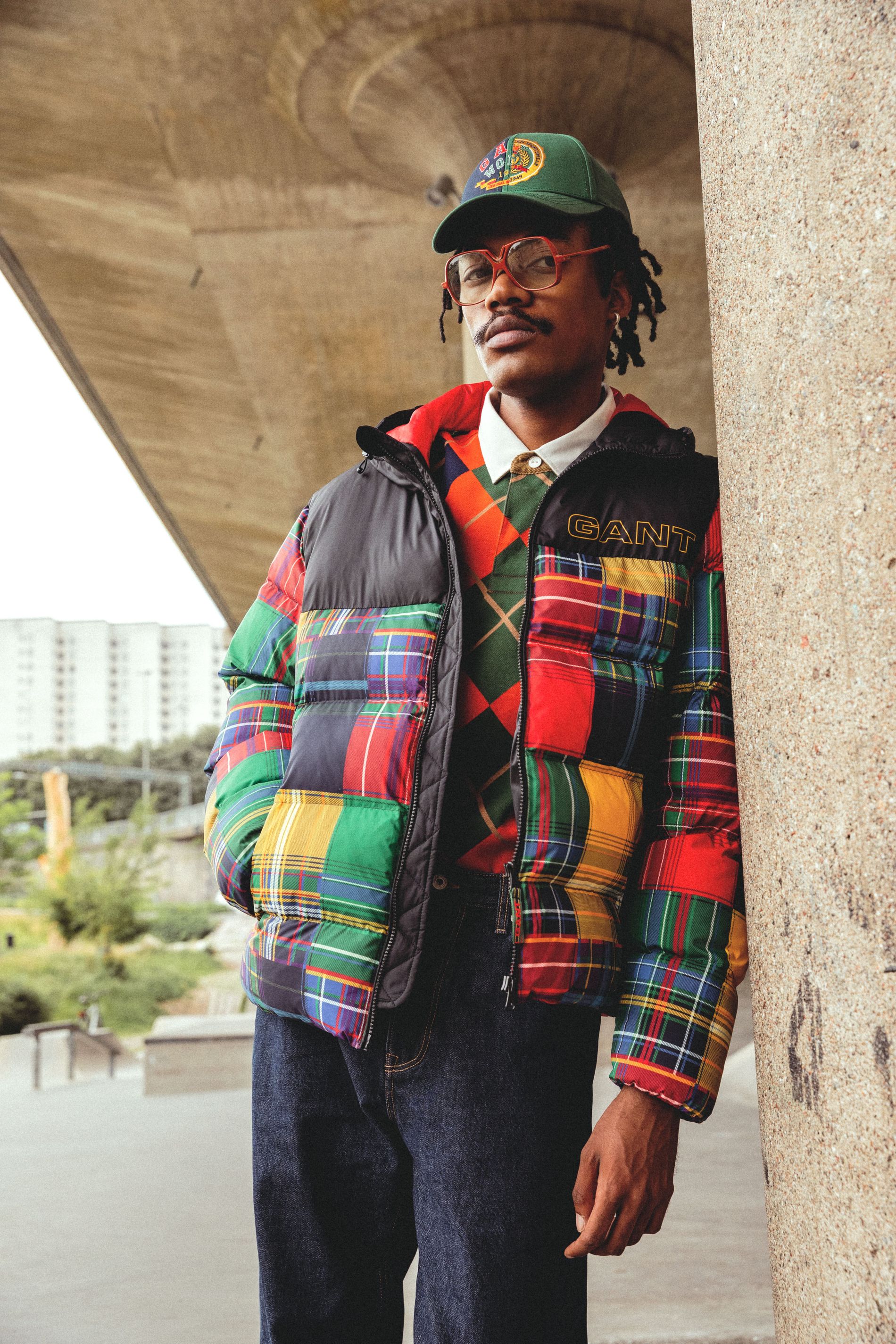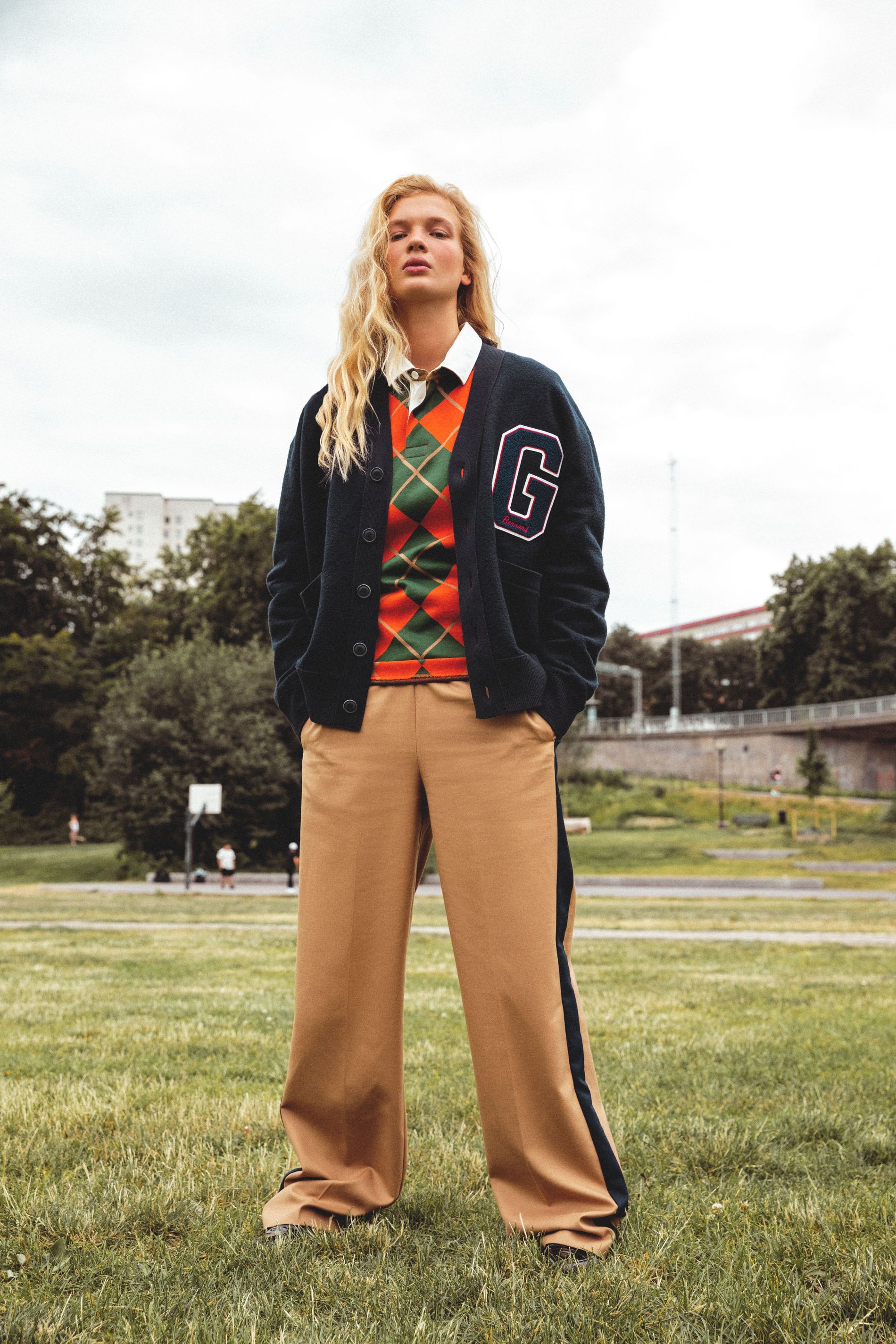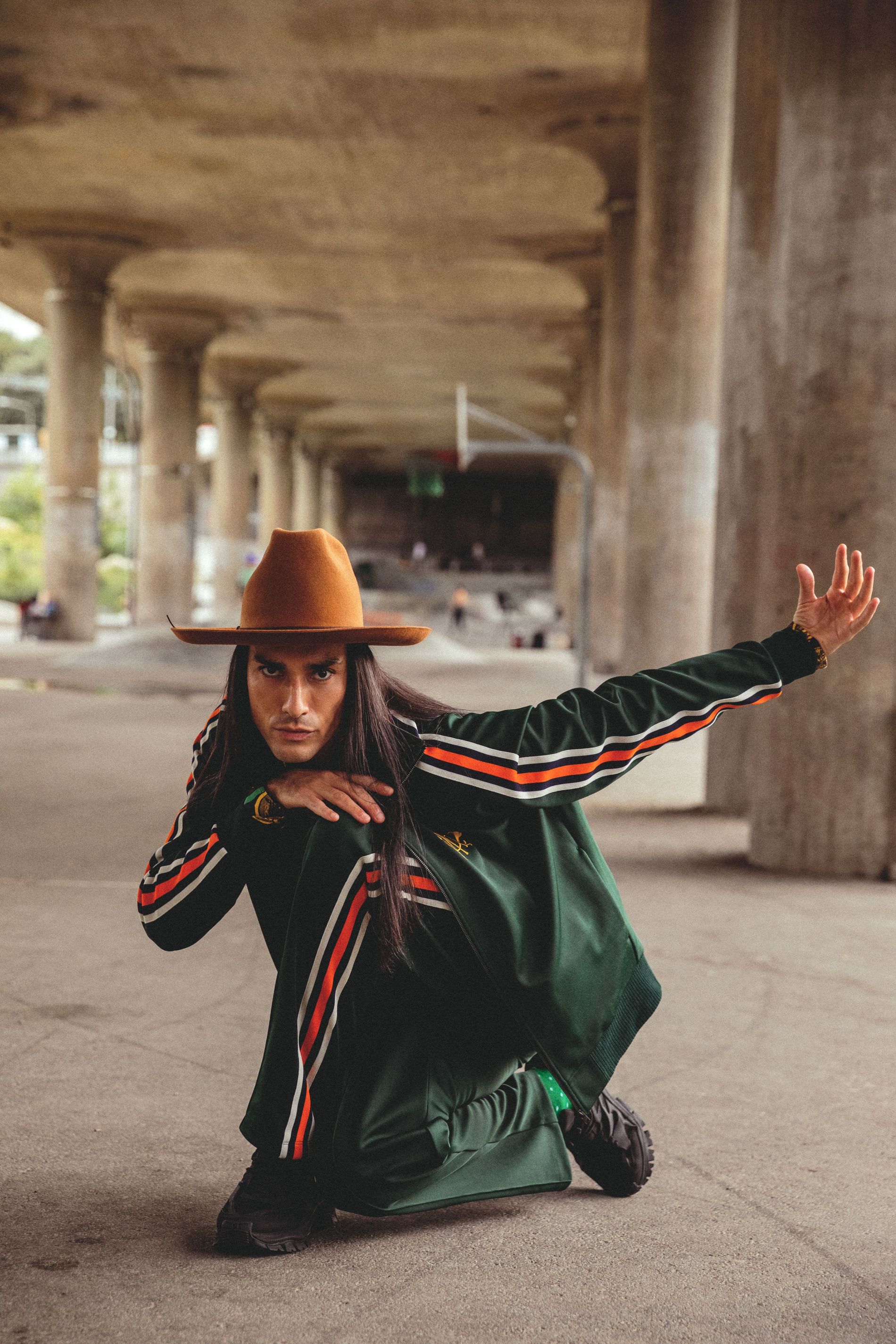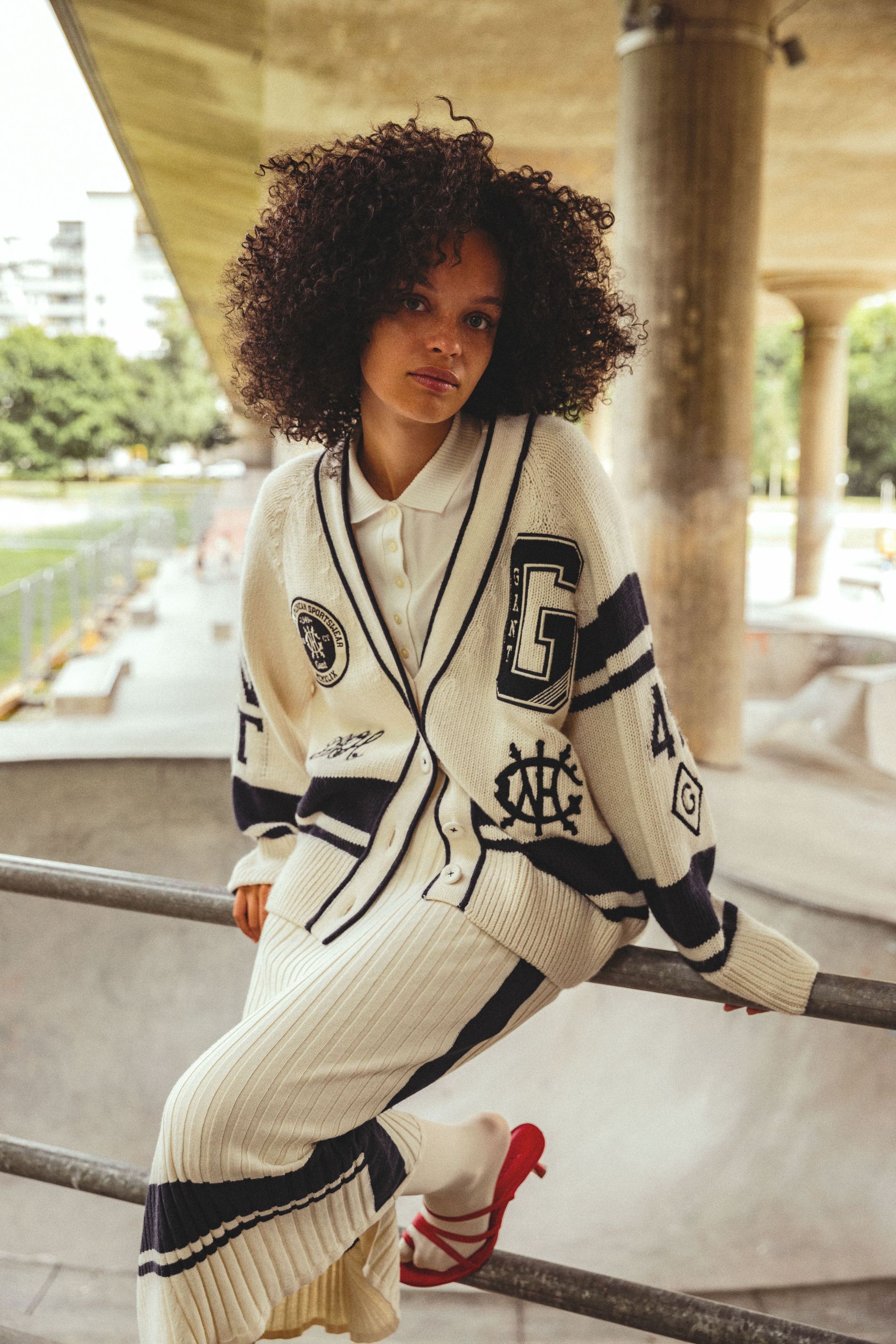 "I think prep has made a natural return," says Gant's Creative Director Christoffer Bastin. He notes that in the early aughts, Ivy League attire was very much a uniform — the club blazer, the chino, the button down — reflected in the skinny Thom Brown suits favoured by Pharrell Williams and the cotton candy coloured polos popularised by Kanye West. "Balenciaga and Vetements came in with their streetwear influences and committed this mercy killing on prep," he says.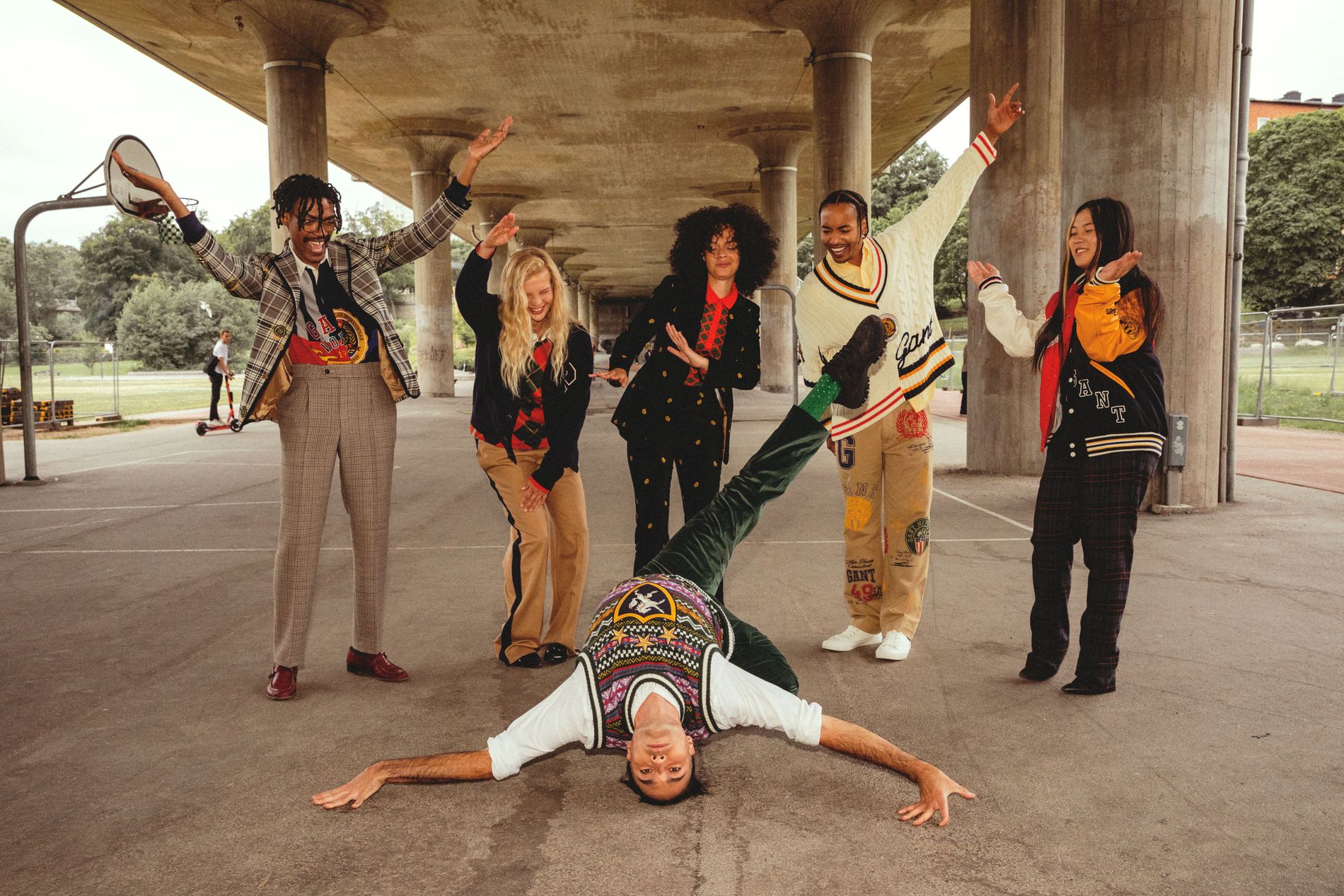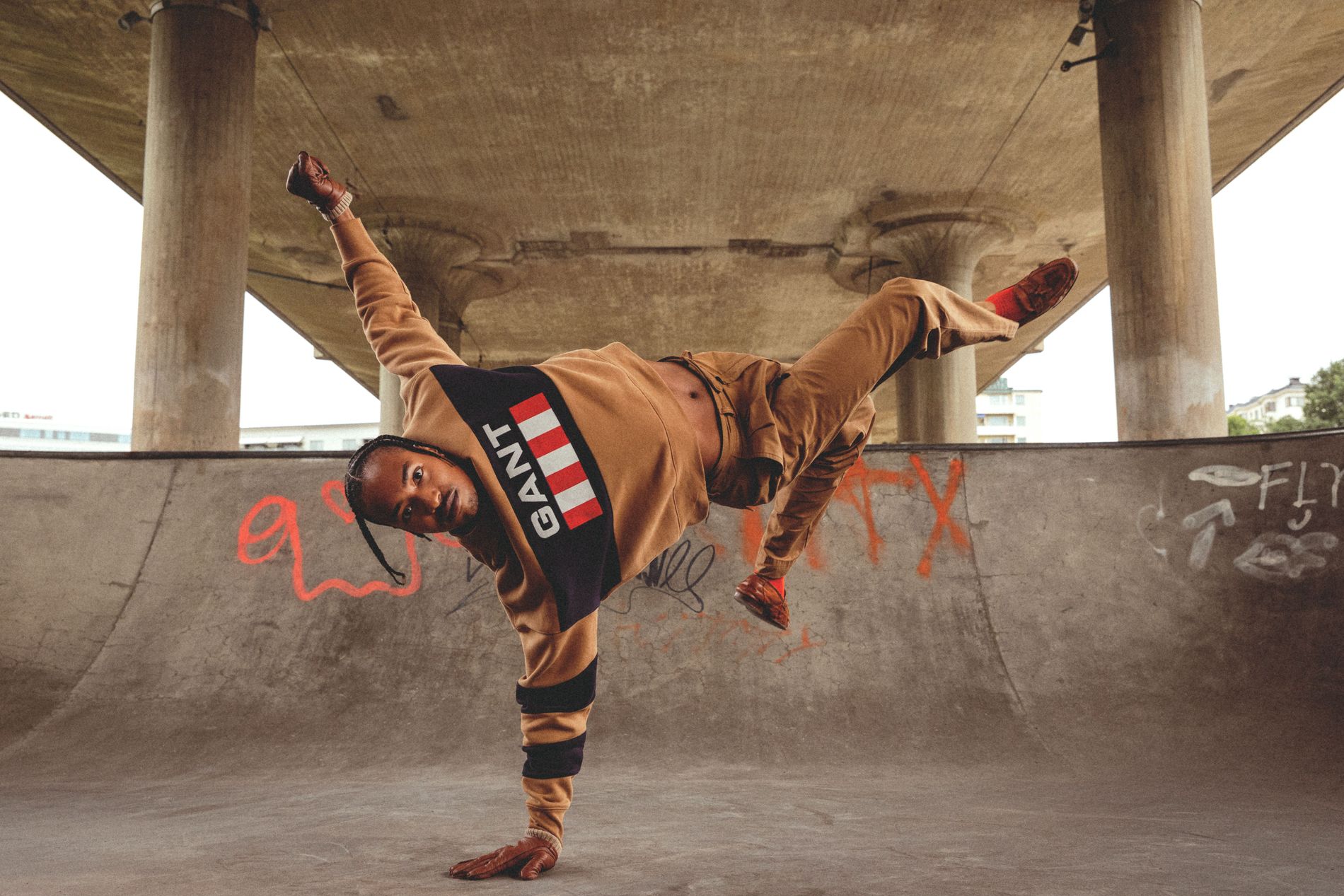 The reincarnation of Ivy style is a little more relaxed, embracing the prevailing streetwear wave that has made its mark on everything from ready-to-wear to couture. This is epitomised both by Gant's Autumn/Winter 21 collection and the ways in which it's interpreted by a fresh, youthful crop of Gant enthusiasts. A hoodie may be worn under a tweed coat, for instance, and the chinos are decidedly looser. Cardigans are open and oversized. Patchwork and patches are employed liberally, offering a renegade take on iconic collegiate items.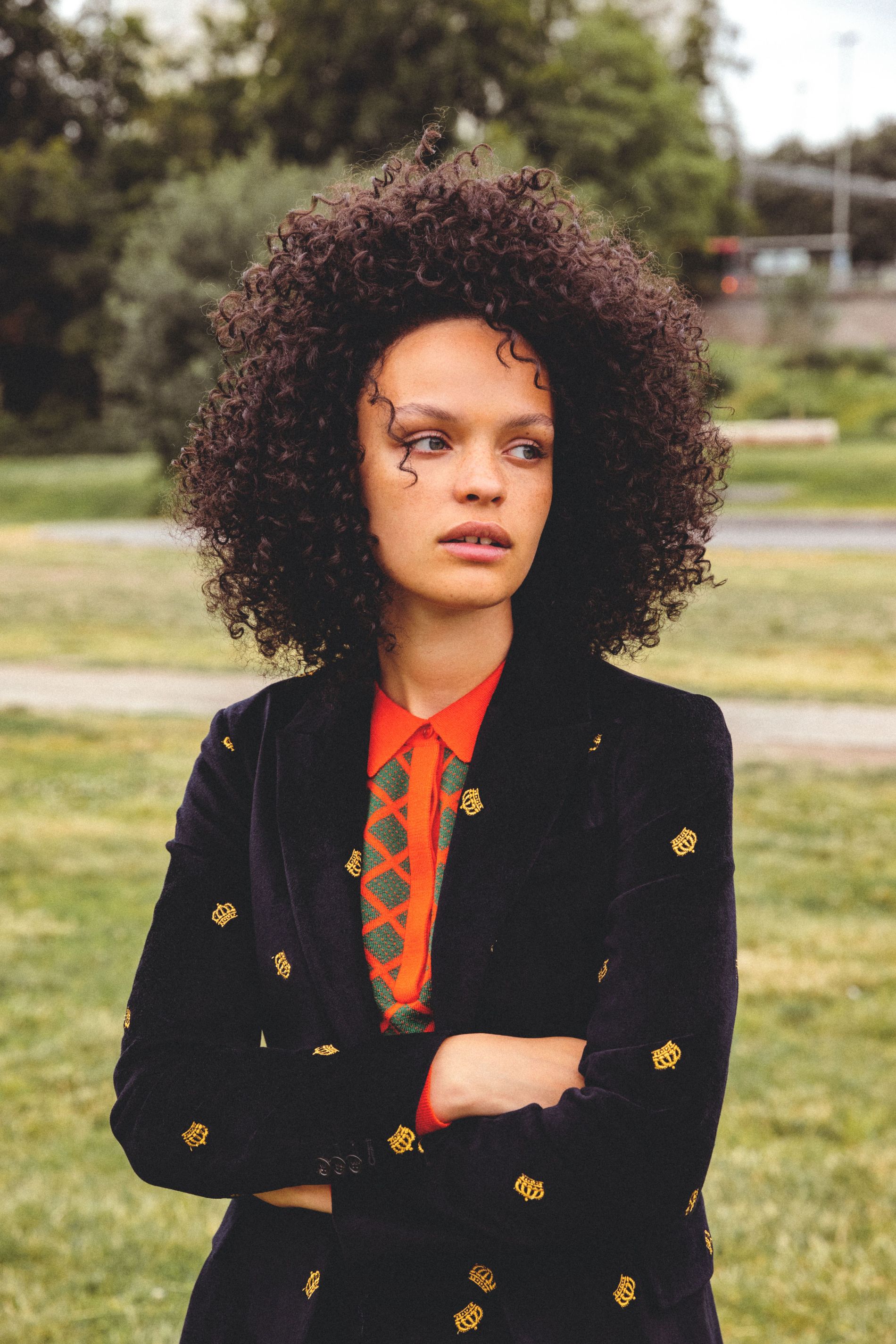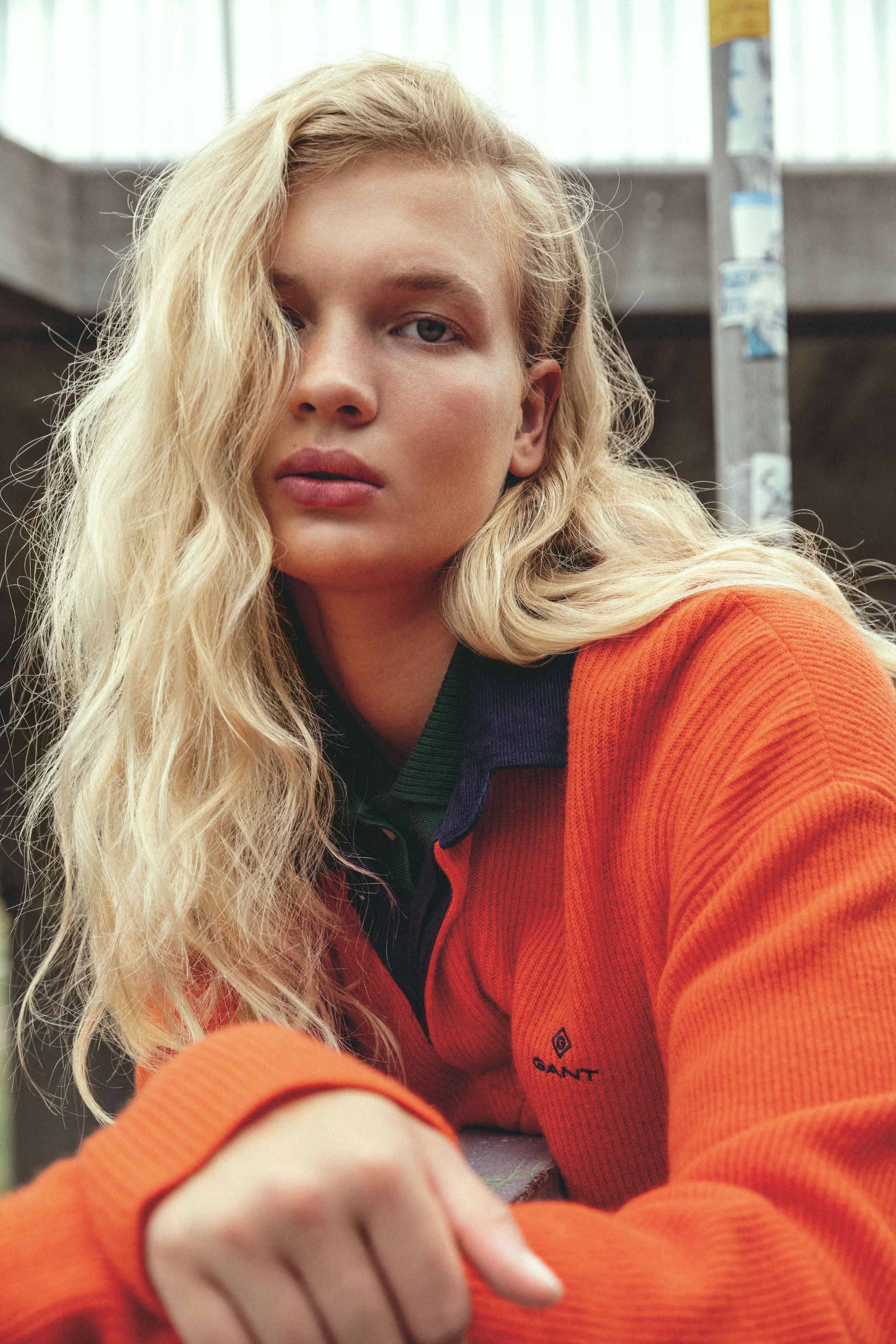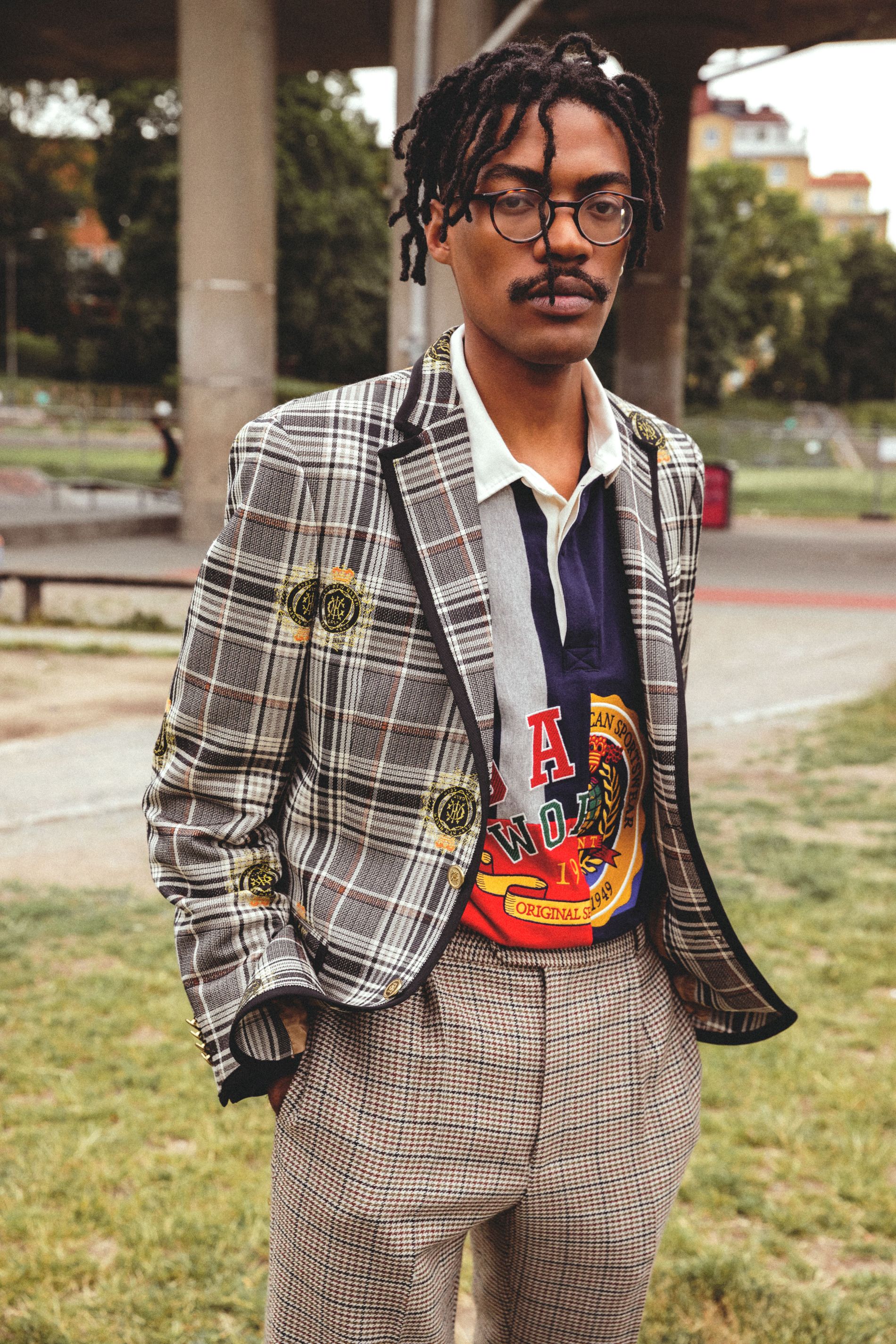 The result is a little more playful, a little more tongue-in-cheek, but still unquestionably sharp. "Street style just isn't good for everyone. I don't think grown men or women necessarily wants to dress like teenagers all the time," says Bastin. "So I think American sportswear and preppy will always make a comeback. But now it's made a comeback in a in a way that's much more interesting from a styling perspective, because it's more mixed up."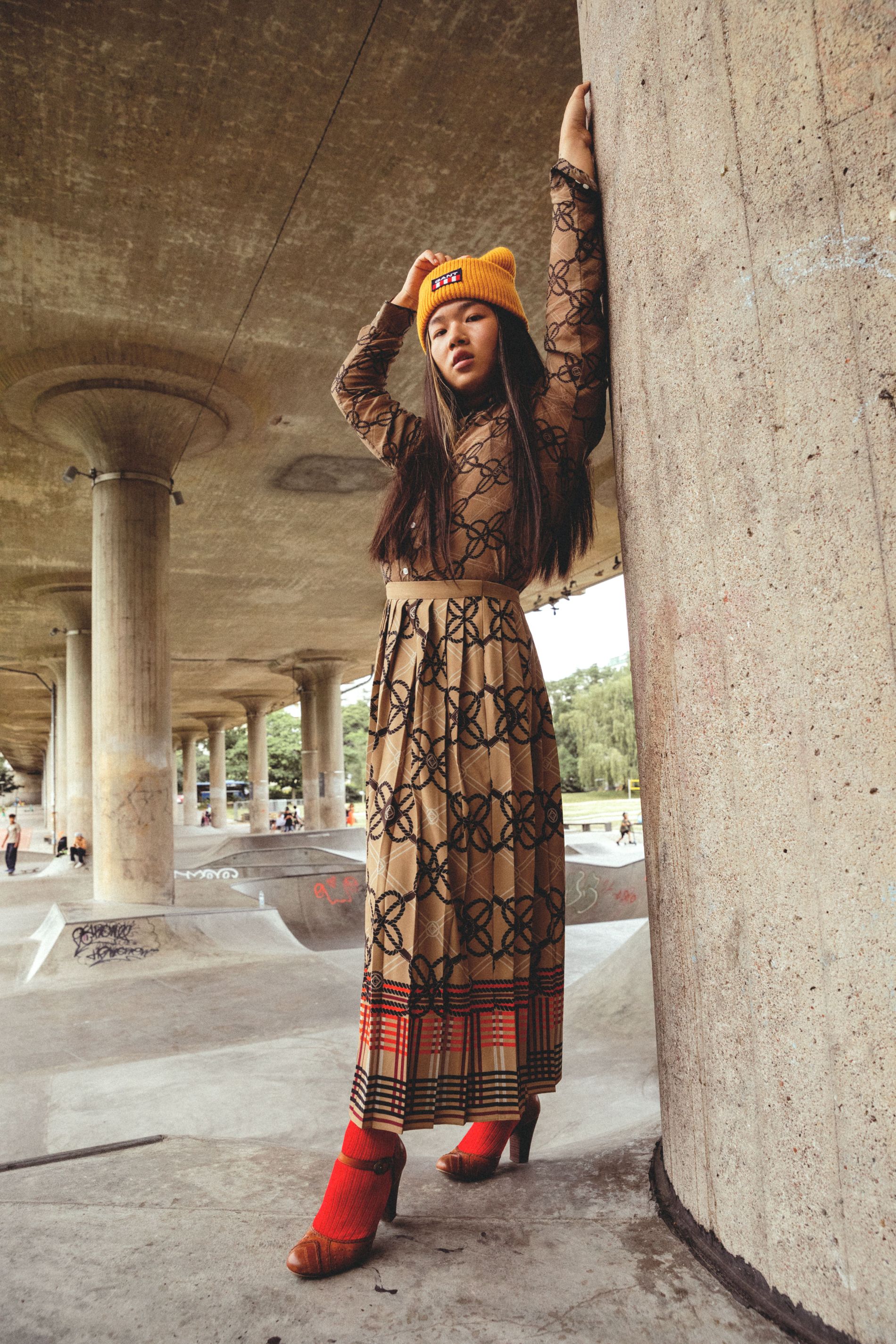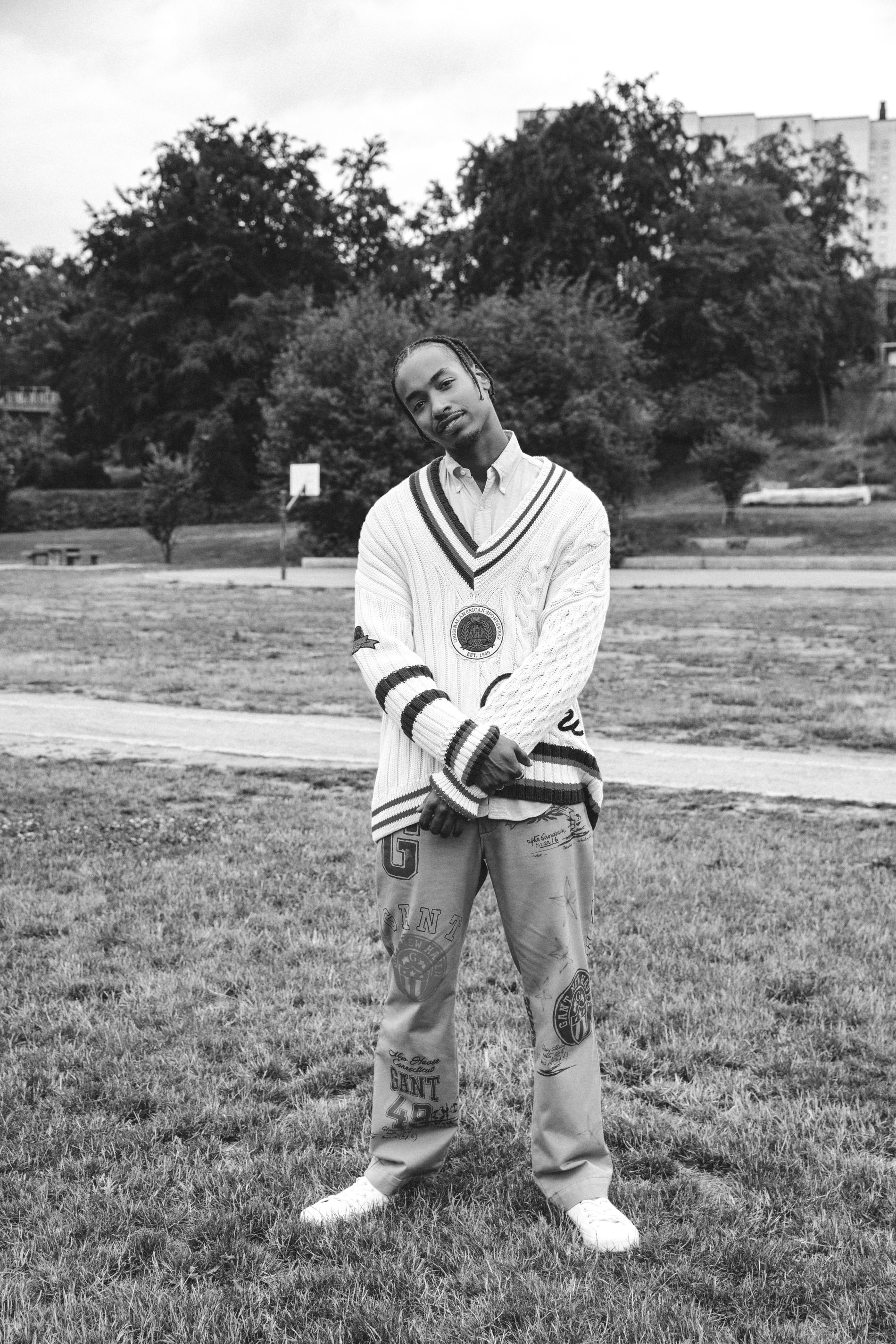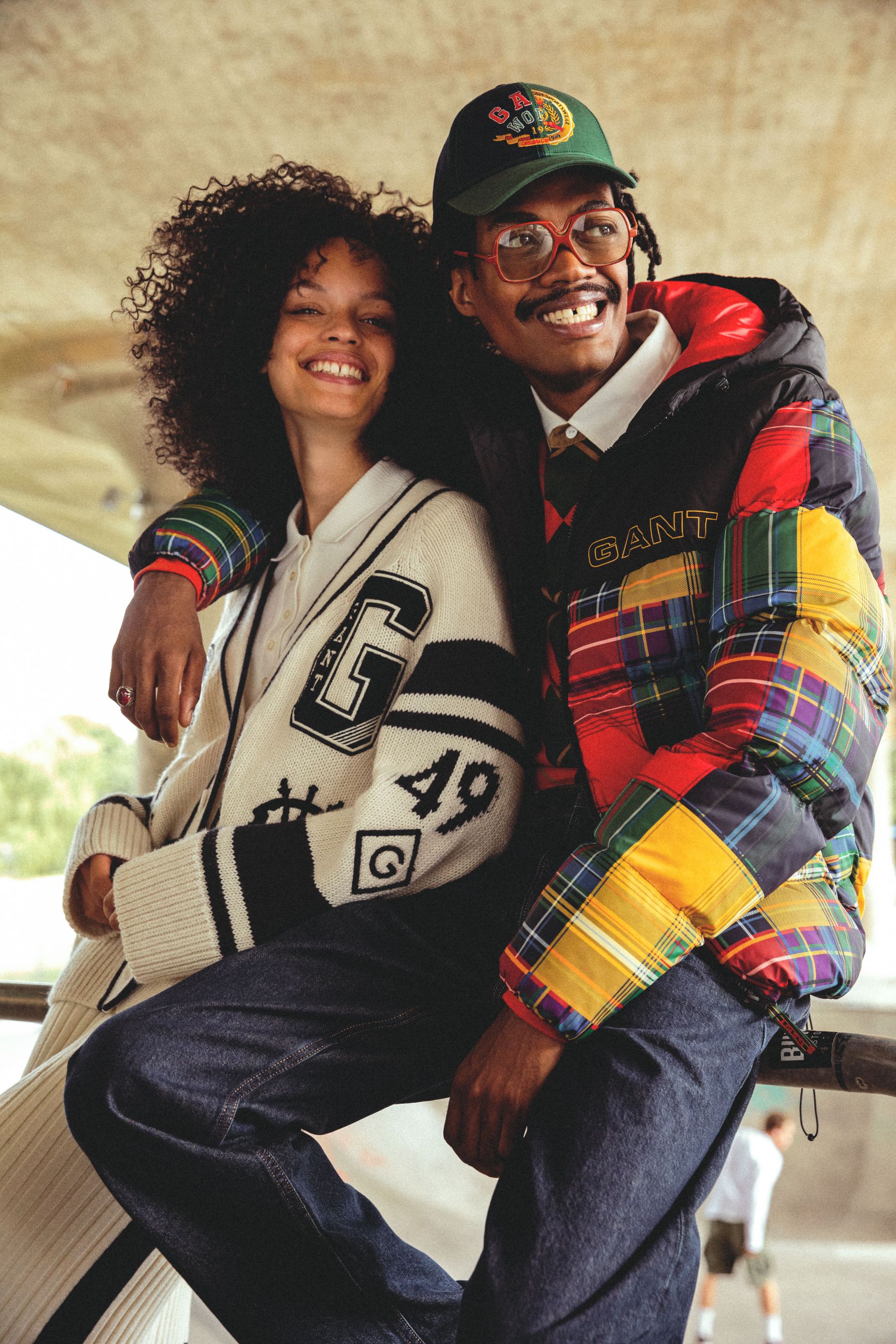 We sat down with Bastin at Gant HQ in Stockholm to discuss the many forms of prep and Gant's FW21 collection:
Produced by: Mona M. Ali
Fashion Assistant: Greta Westman
Photographs by: Marco Van Rijt
Videography by: Axel Arvefors
Styling by: Fernando Torres
Hair: Sainabou Chune
Hair assistant: Irene Brenda Alengo
Makeup: Nihal Mohamed
Nails: Ayumu Takasawa
Talent: Lamin H, Levi A, Said A.S, Fredrik Q, Rell L
Photography Assistant: Mattias Sätterström
Stylist Assistant: Agnes Williams Fowler