Our Norwegian Fashion Editor handpicks her favourite items from Stine Goya AW21
In collaboration with Stine Goya
Stine Goya and Rawdah Mohamed are a star-crossed fashion fantasy. Our Norwegian Fashion Editor's penchant for audacious palettes and power-clashing and the Danish brand's vivid aesthetic are a natural match. "I'm drawn to the colours and how vibrant the designs are," Rawdah says.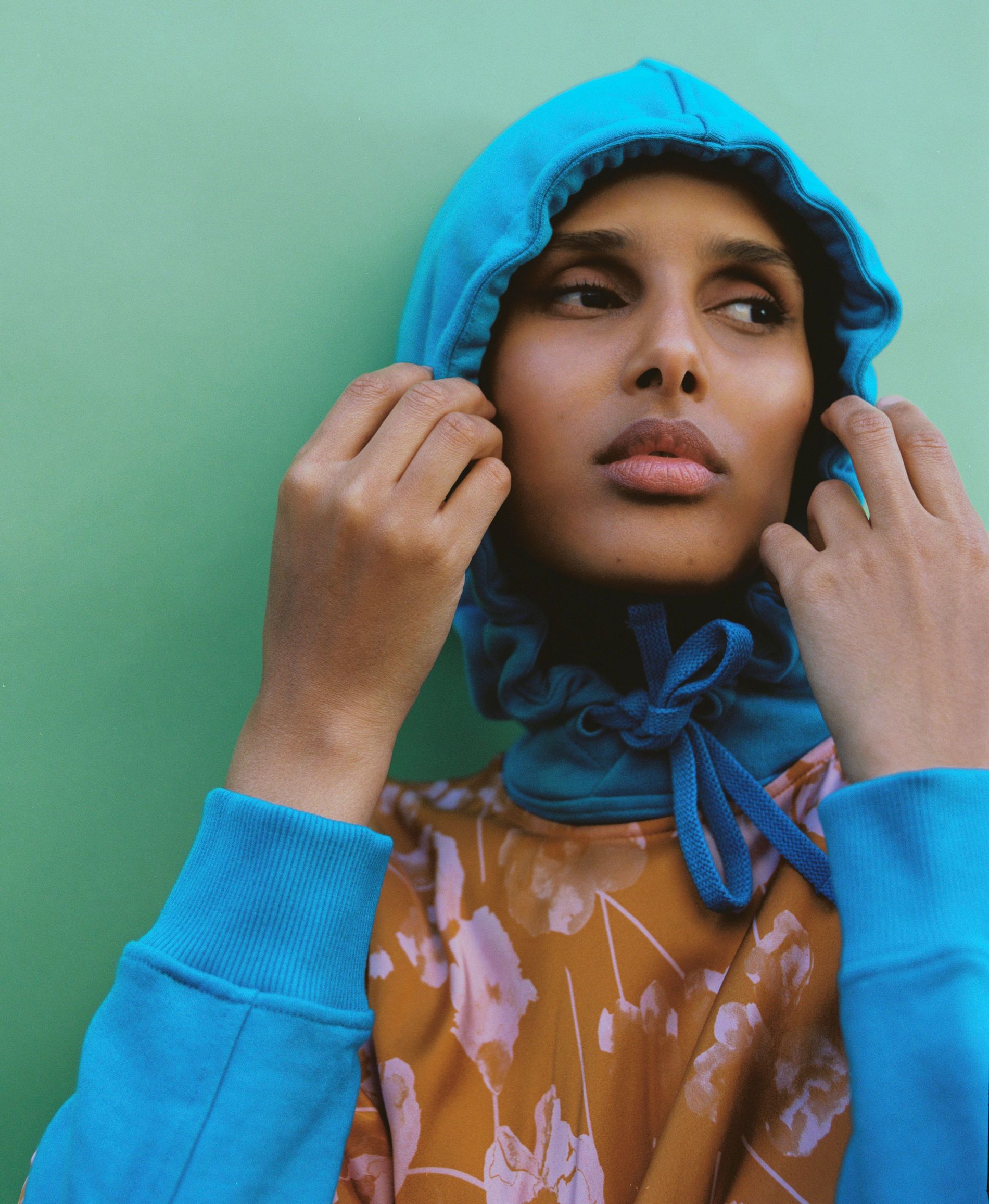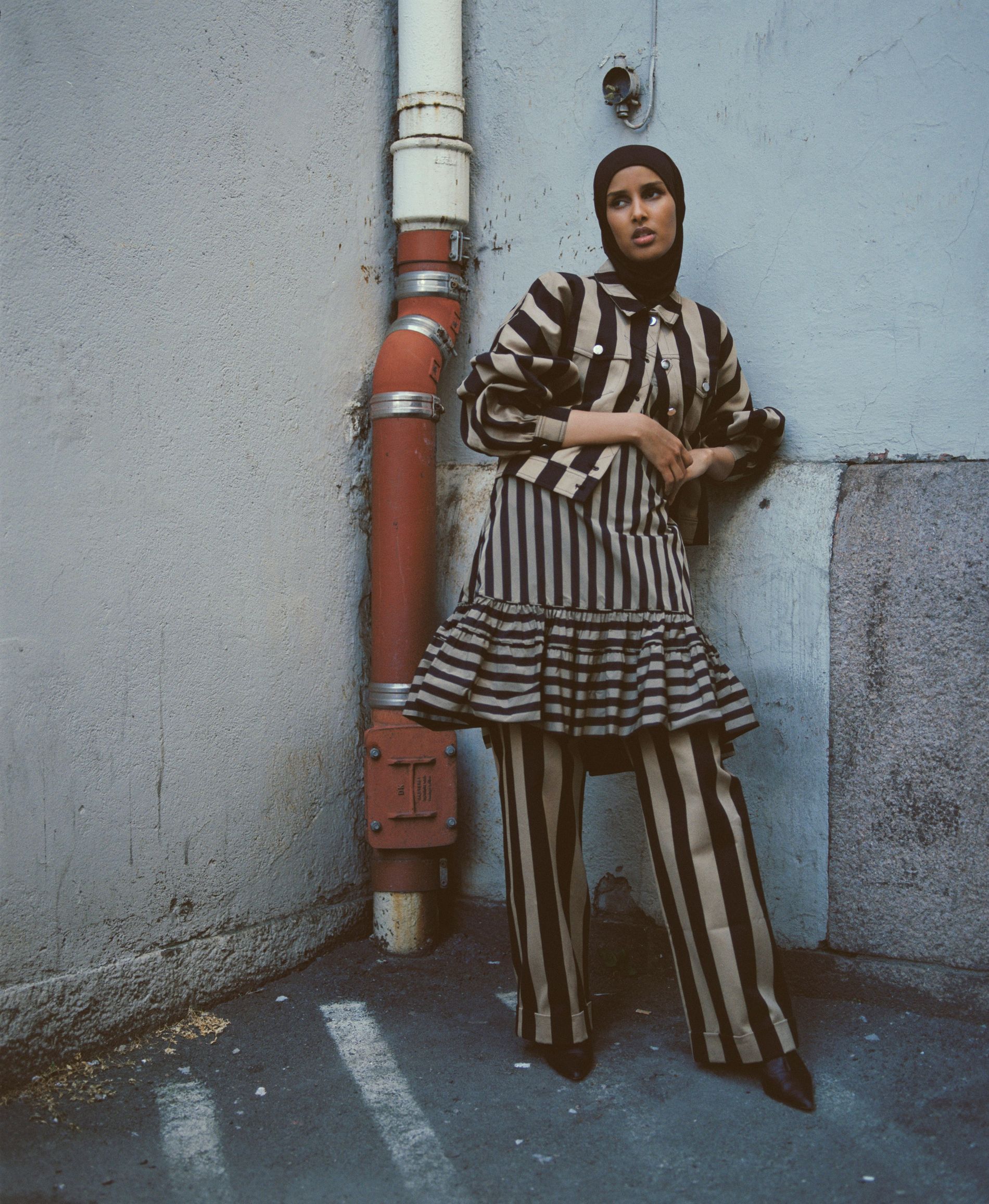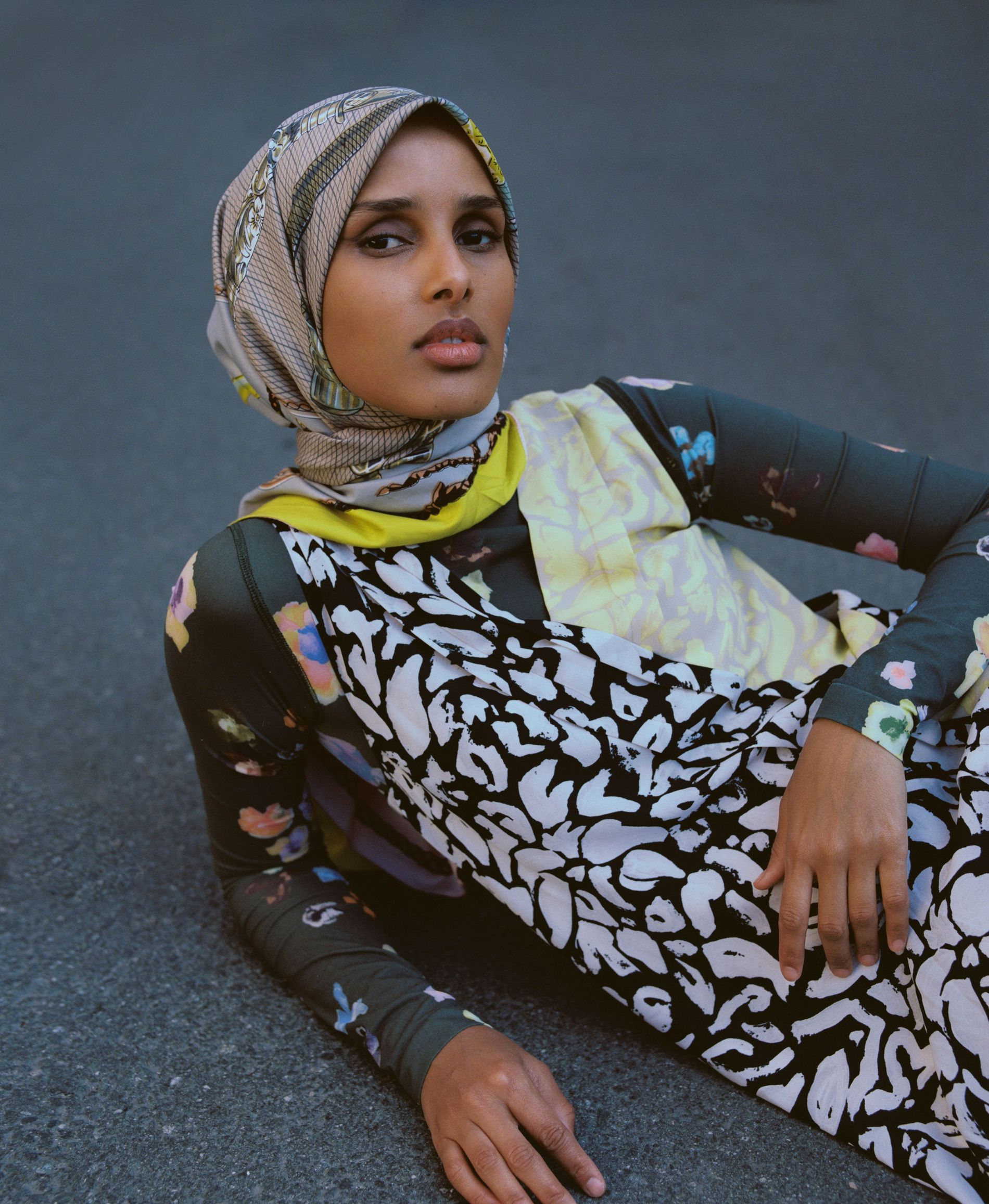 Here, Rawdah handpicks her favourite items from Stine Goya's explosive AW21 collection. Playfully dubbed "Grunge Euphoria," the collection's starting point was the dystopian floral terrariums of Japanese Neo-Dada artist Tetsumi Kudo. The result was an offering that, while characteristically bright and buoyant, carried undertones of punk, be it in the patchwork prints or the striped sets.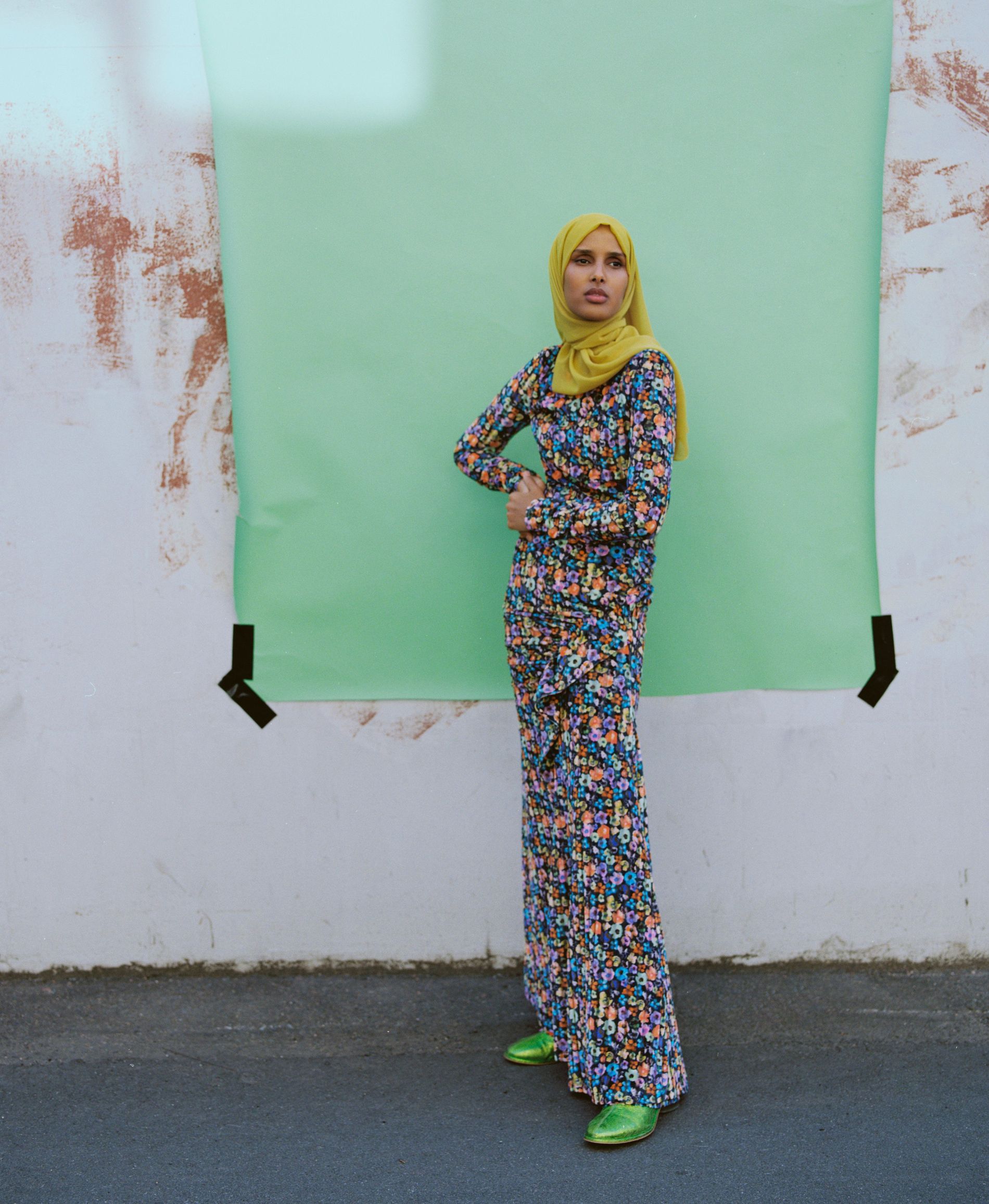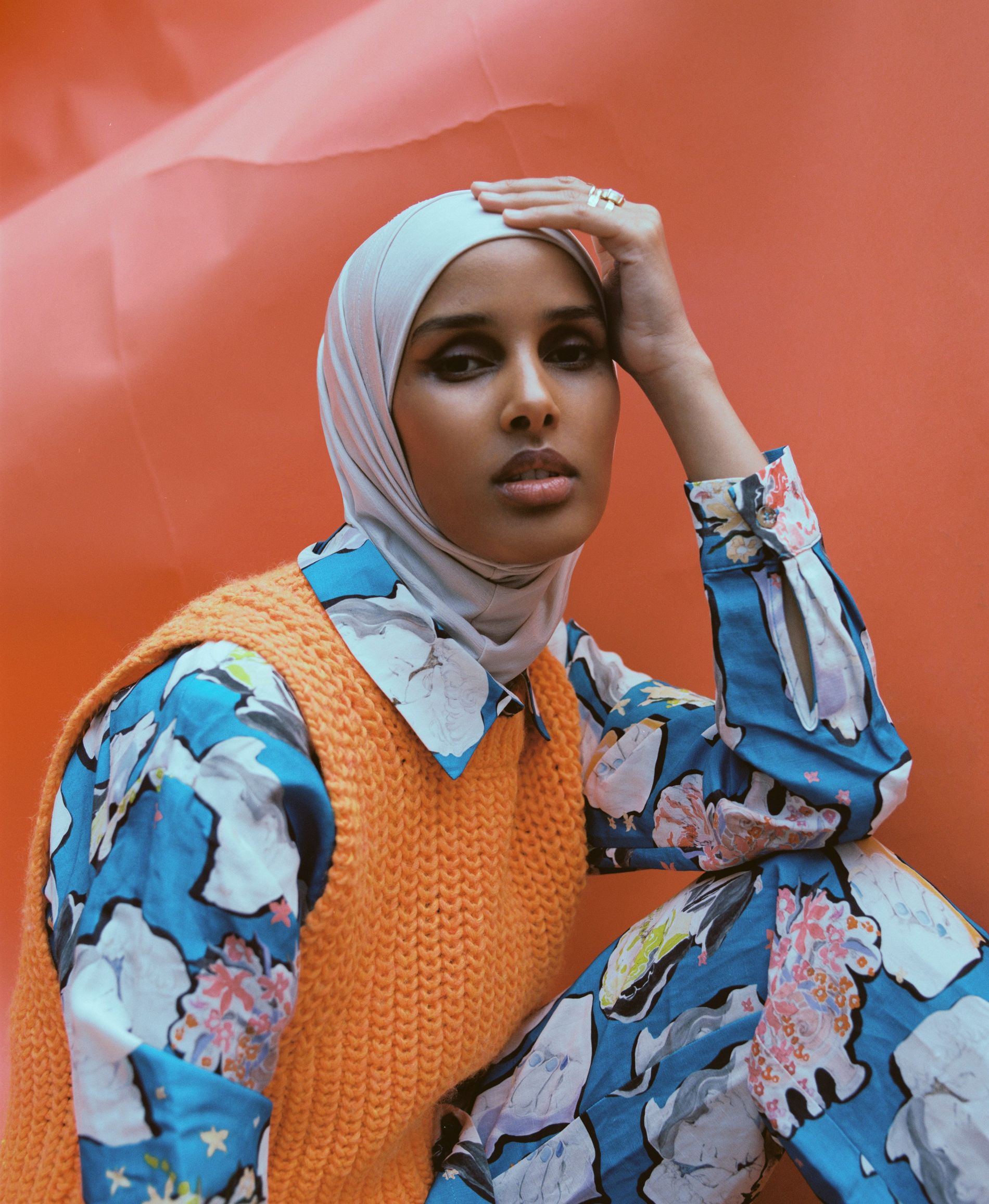 Unsurprisingly, Rawdah was instinctually drawn to the boldest of the bold. "I wanted the joyful and playful pieces that instantly gave you a good feeling when you put them on," she says. The items are layered in that masterfully confident manner that has become the model and stylist's signature. A balloon-sleeved denim jacket pairs with a matching dress and vast-cut jeans. An orange knitted sweater vest brings structure to a floral shirtdress.
Brilliant prints are juxtaposed against an industrial backdrop in Rawdah's hometown of Oslo. "It's an area of town filled with culture, good food and art," she says. "I spend most of my time there, so it was only natural we shoot there."