For their men's autumn/winter 2022 collection, Acne Studios are providing gender fluid artistry infused with an earthy nomadic mood
Acne Studios are presenting their men's autumn/winter 2022 collection with an interesting twist, as the Swedish cult brand has shot all the looks of the collection on women. Elaborating on this move, Acne Studios' founder and creative director Jonny Johansson explains, that "it's all about looking beyond gender. I wanted to experiment with the lookbook and see what happened. For me, the point of having a brand is to think about possibilities, and to push forward."
Indeed, experimentation and pushing the boundaries are sartorial trademarks that have always been at the core of Acne Studios, where each new thought-provoking collection provides an imaginative element evoking fascinating visual stories. For the new menswear collection, Johansson returned to his roots, drawing inspiration from the nomadic communities in northern Sweden, the area where he grew up.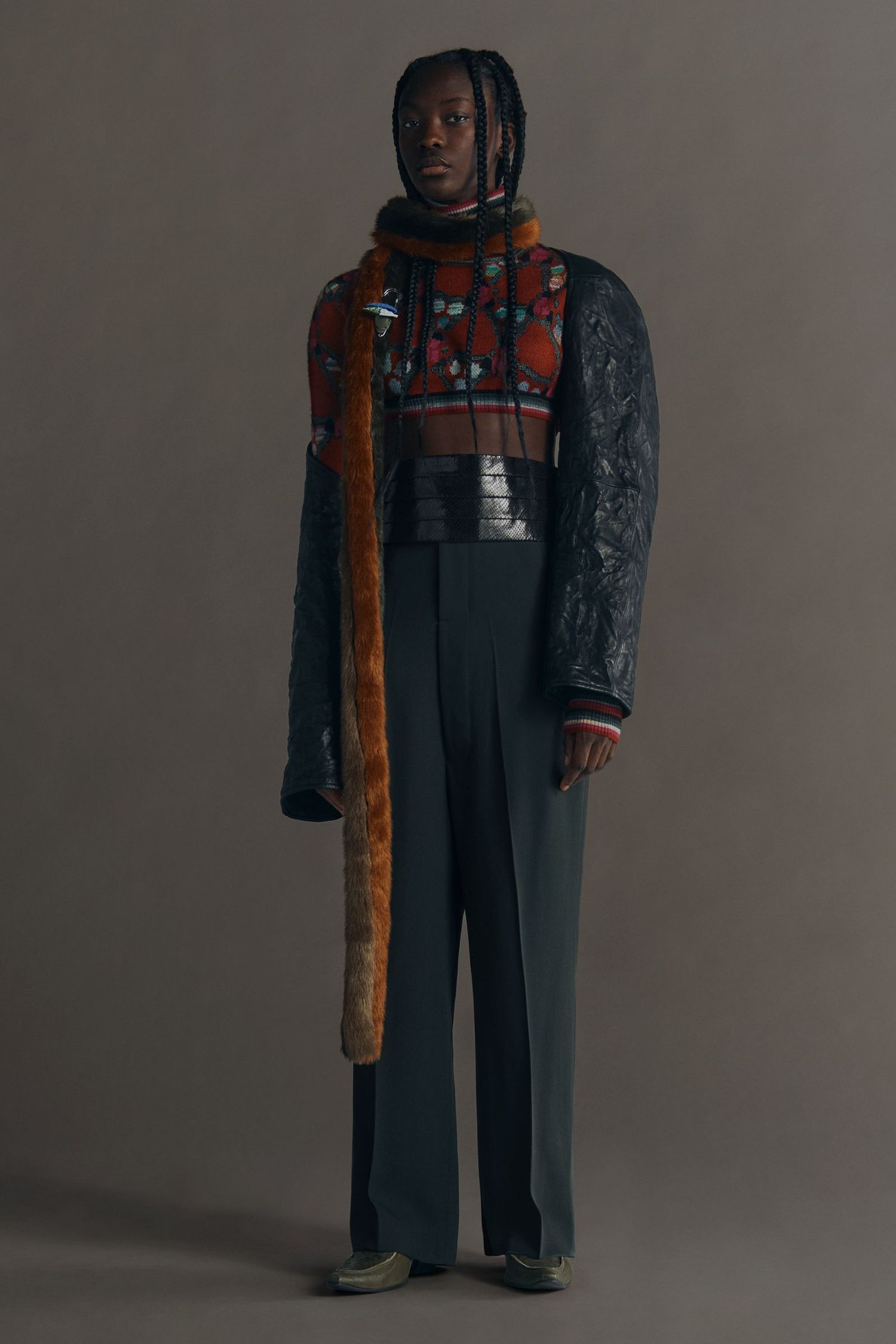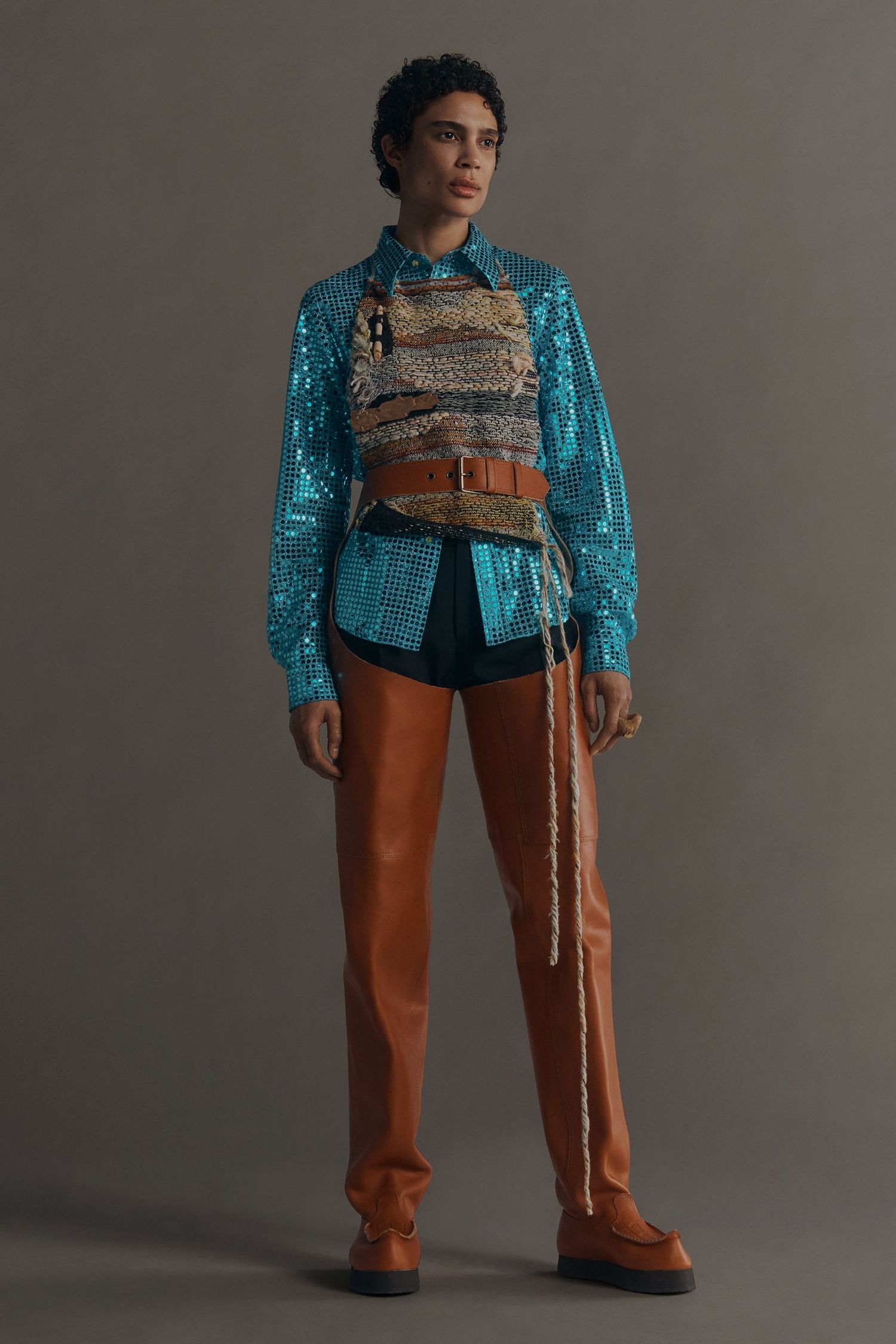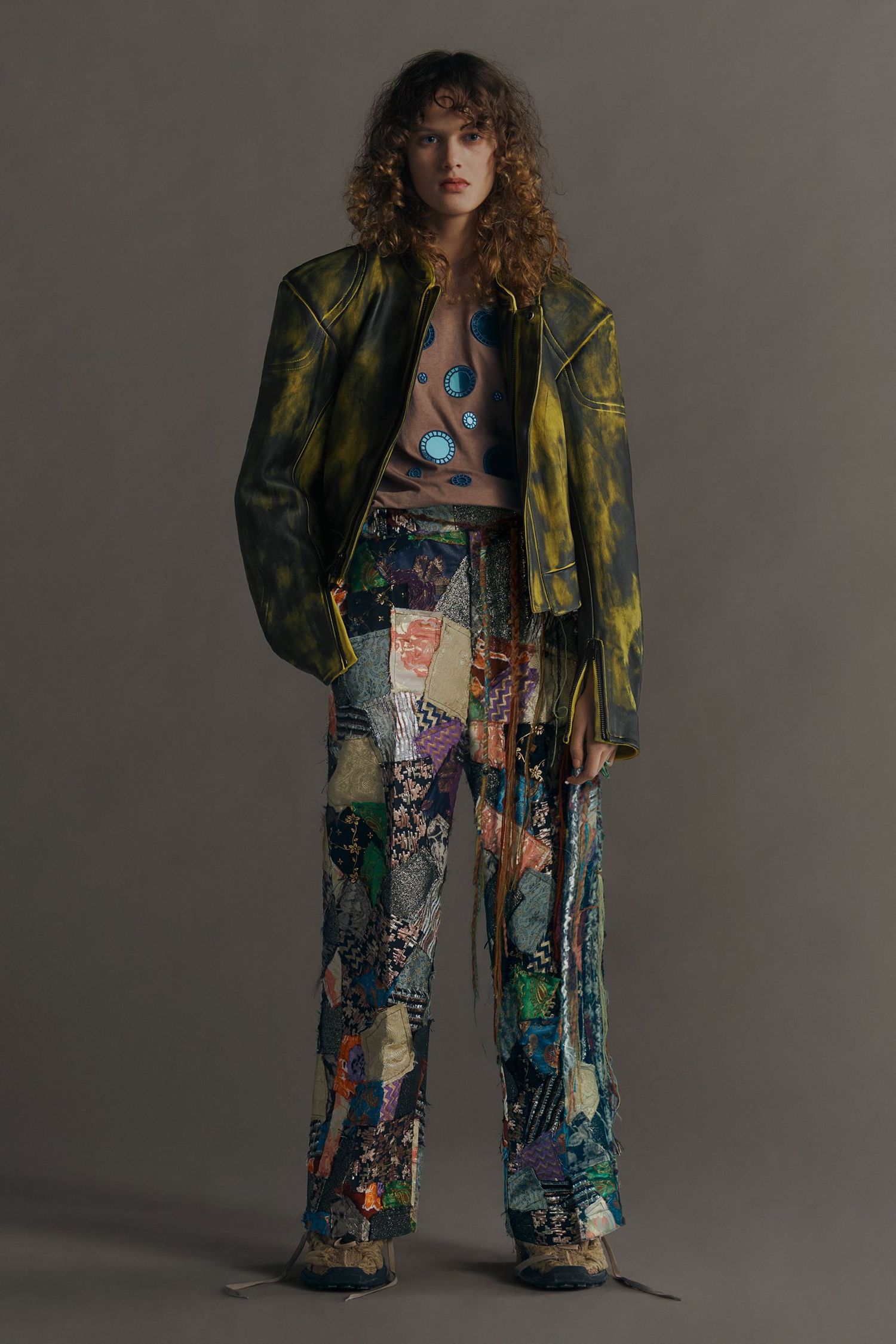 "I'm interested in the language of clothing that evolves in nomadic communities, and how a style emerges with its own logic. Being in isolation has made me realise how much we are used to travelling," Johansson explains and states that he "wanted it to be a very poetic collection, with mixed-and-matched pieces that feel lived in for years." Johasson's vision has clearly transformed into the collection, which is a beautiful show of earthy colours such as moss green, cedar brown and stone grey contrasted with vibrant tones of teal blue, crimson red and rose pink.
Staying true to the brand, the collection showcases juxtapositions of contrasting pieces, where texture is at the centre of each look – both in individual pieces and in the styling. "These are elemental pieces, worn for warmth, protection and pleasure," Acne Studios describe aptly, as chunky knits, leather, tweed and shearling are met with crushed velvet and patch-work brocade, whilst oversized tailored coats are mixed with jodhpur-cut denim pants and cheerful sequinned pyjamas.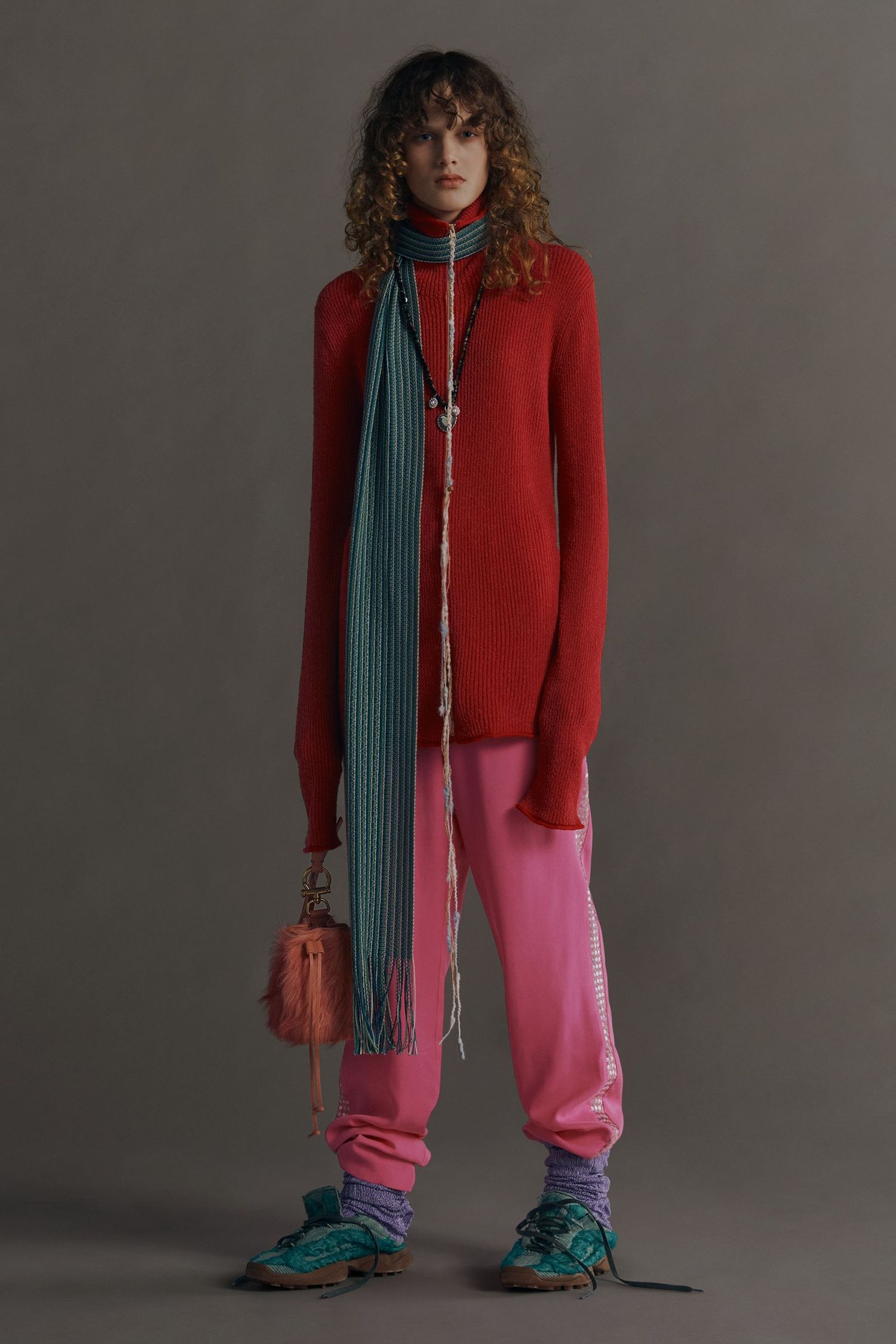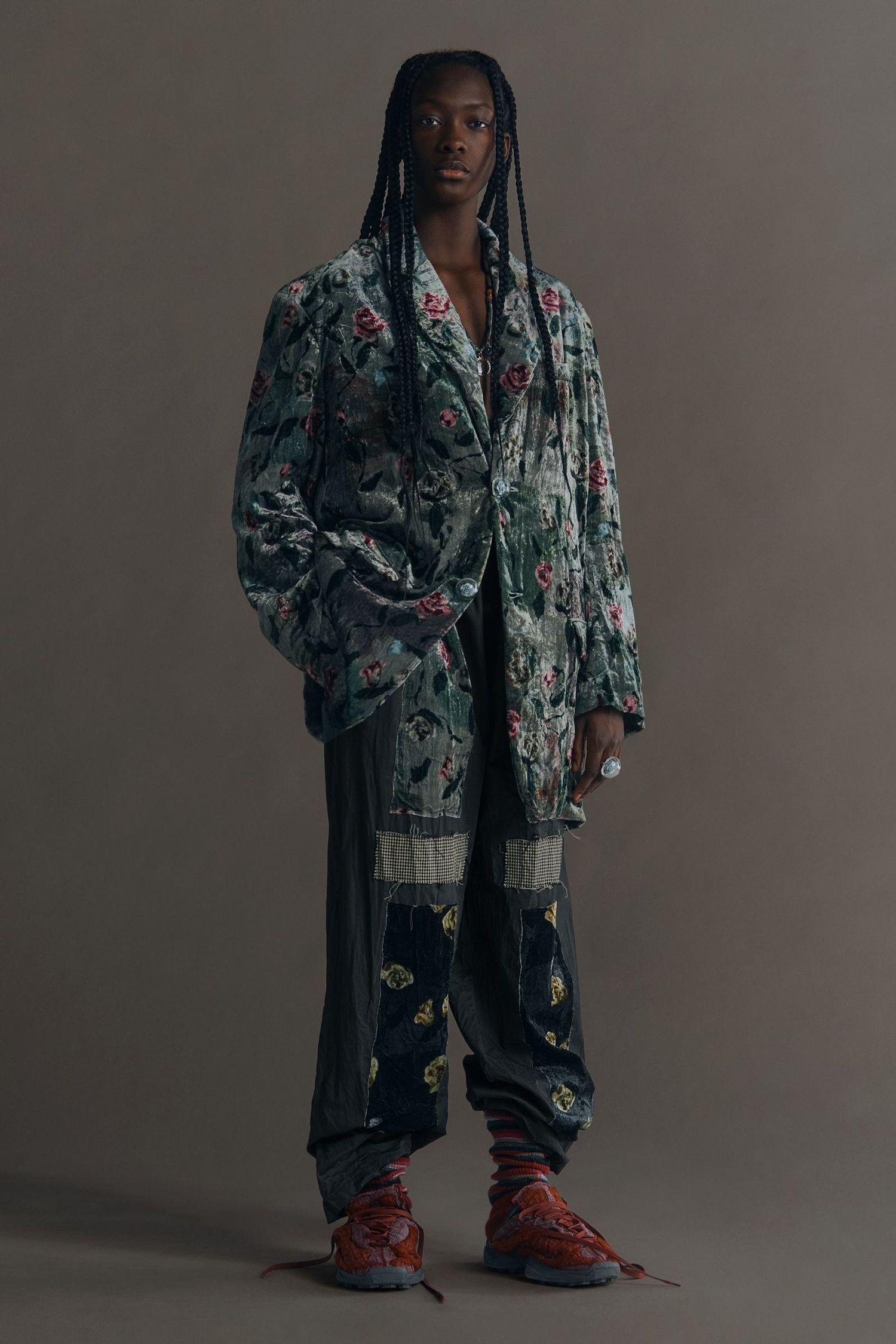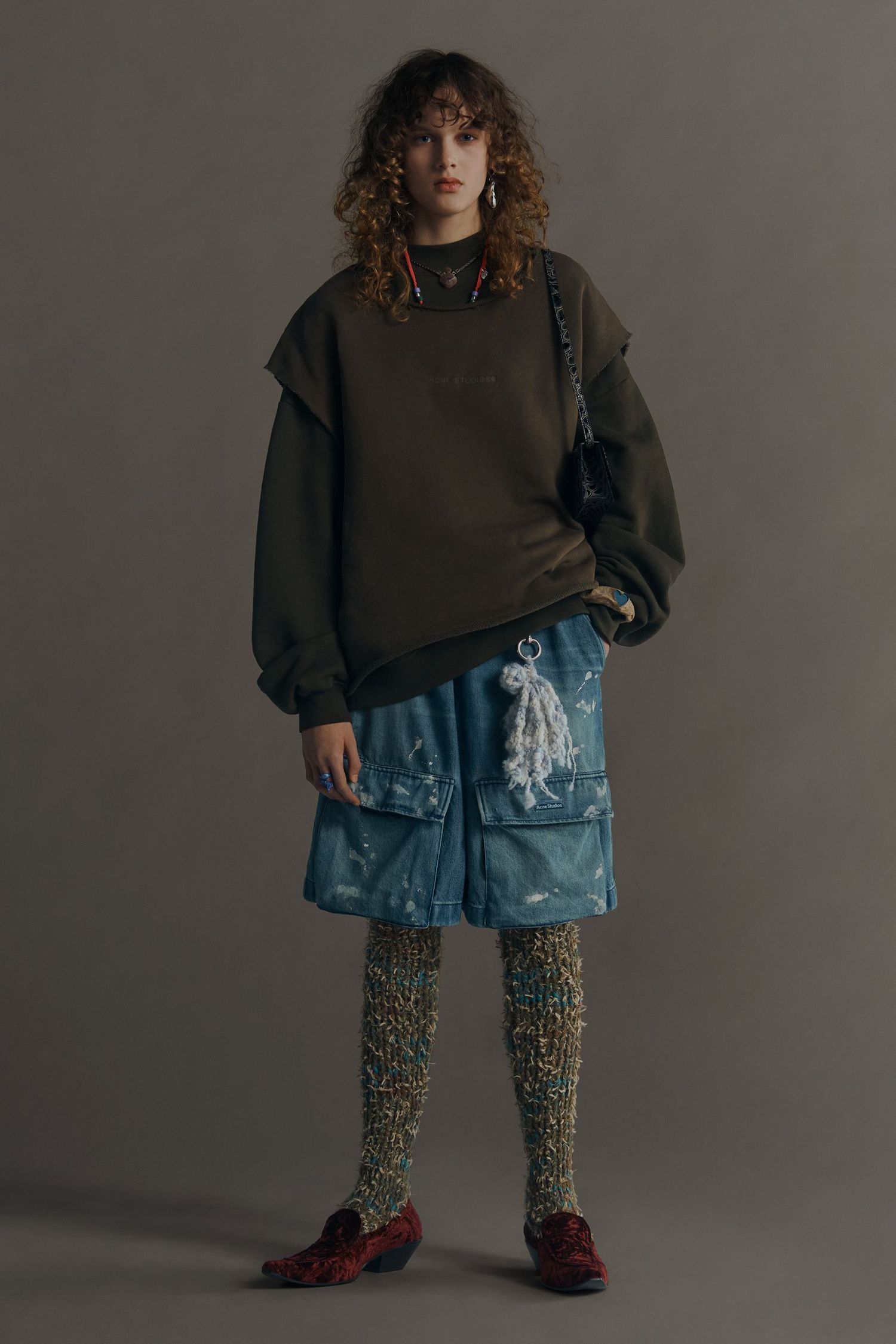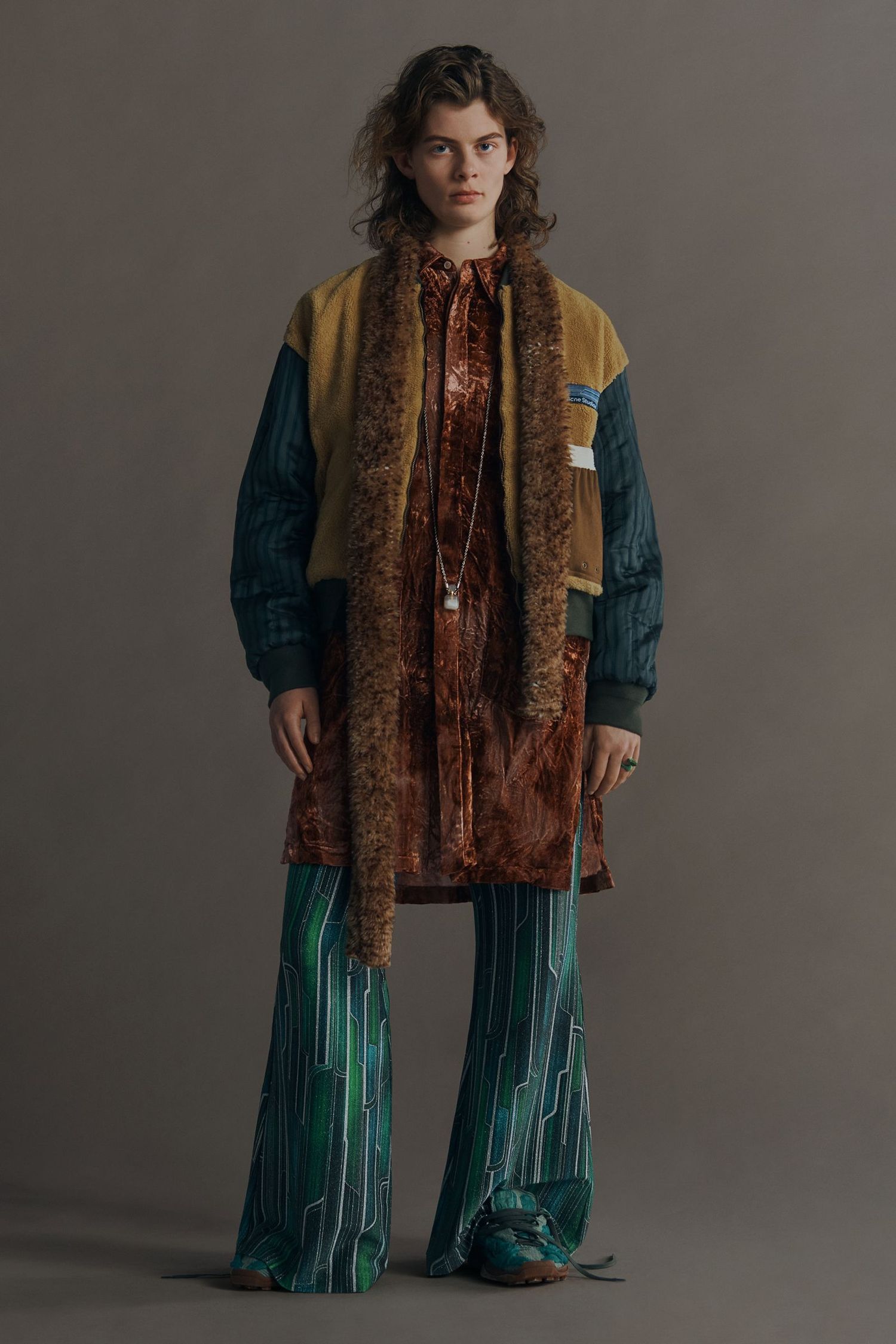 Although featuring a myriad of different pieces that are each a manifestation of exquisite craftsmanship, every look is meticulously put together, playing with proportions and silhouettes in a manner that proves that fashion is not tied to gender. As Acne Studios puts it, the collection "is a collaging of moods and feelings through clothes, and a reflection of the way we live now."