The interior designer shares her secret to a brighter work-from-home environment
In collaboration with Velux
Self-proclaimed maximalist Abigail Ahern explores interior design through a distinctive and eclectic lens. The British designer, known for her love of moody tones, varied textiles and rich textures, has a knack for bringing everything together in a way that fills any space with her signature warmth and personality.
The antithesis of Coco Chanel's "take one thing off" rule, and indeed the stripped-back Scandi interior trends that have dominated over the past few years, Ahern's "more is more" approach can't help but lift your mood.
"Home means everything to me," she tells Vogue Scandinavia, from her house in East London – a place that truly reflects her design code and mantra for living. "It lifts my spirits. It cocoons. It comforts. It's a sanctuary. It gives my mood such a boost when I put my key through the door and I come into this magical space, which feels very unique and personal to me."
Walking us down to the cabin at the bottom of her garden, which she says was previously used as a "dumping ground," Ahern explains how even the most overlooked spaces can be transformed with the right tools. "I'd been going over this idea of transforming my cabin into a bijou home office," she begins, "and now, I just want to spend all my time here." Her secret to really illuminating the interior? Bringing natural light in from above.
"Where I work changes with the light. As the sun moves around the house, this little garden office is now the most amazing space to be," she says, celebrating the transformational capacity of the Velux roof window that she added when redesigning the cabin.
"This window has completely transformed a super gloomy, tiny space into something that's bathed in soft, daylight from above – which is beautiful."
Ahern's cabin is brighter and airier today thanks to the ingenious mind of Danish inventor Villum Kann Rasmussen who invented the skylight (or in Rasmussen's words 'roof window') in 1941. His idea – transforming dark attics into living spaces with bursts of light and fresh air via "a roof window that is just as good as the best vertical window" – was patented in 1942 and named Velux – 'VE' from ventilation, and LUX from the Latin word for light. Natural light and ventilation are fundamental to the quality of people's lives and living environments and has always been at the heart of the company's mission.
Light is such a huge gamechanger to any space, it really affects how we feel.
Abigail Ahern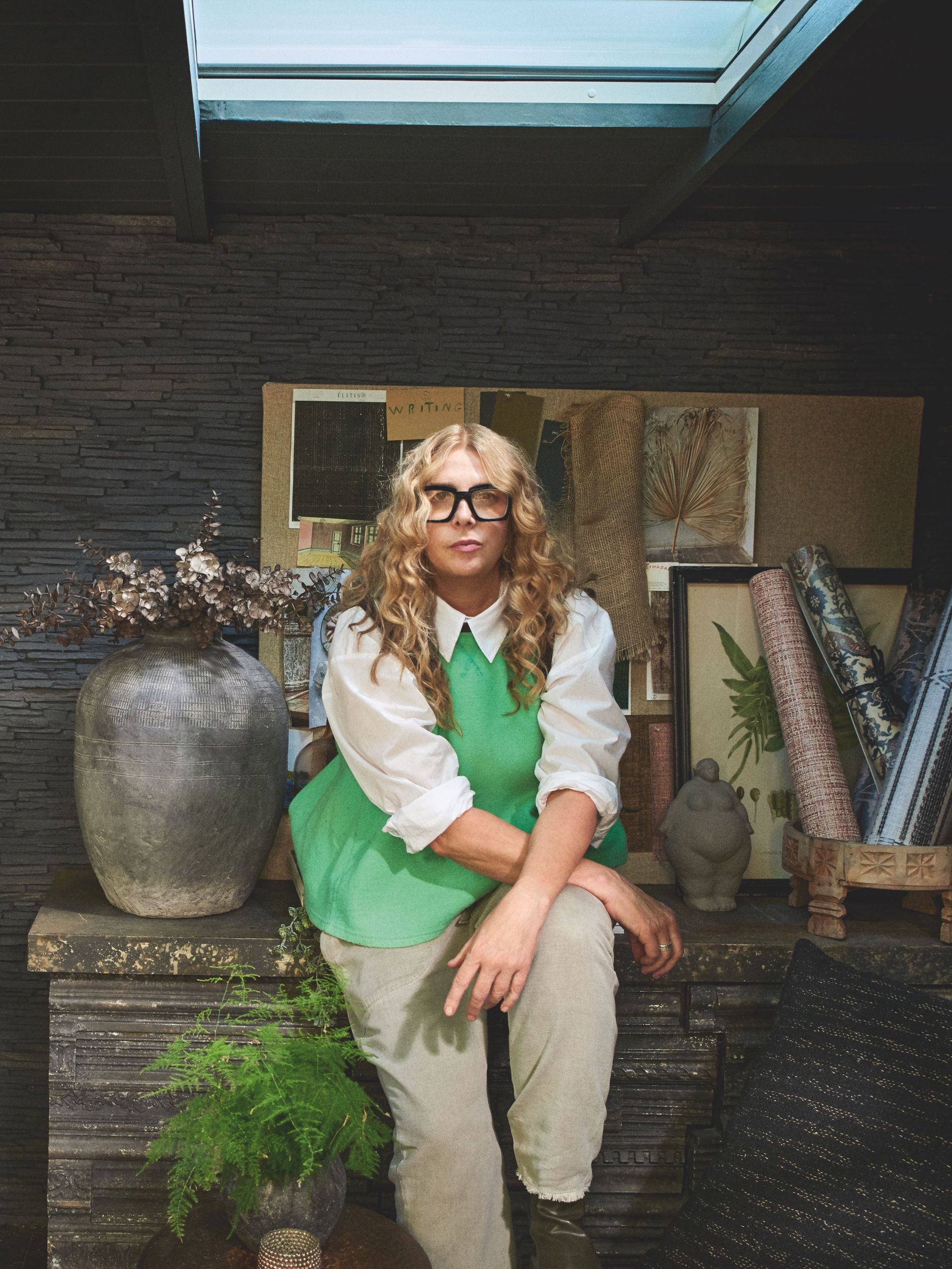 Photo: Velux
"Putting in a Velux roof window, and the added light it brings in, has a huge effect on our wellbeing; it makes us feel calm, energised, happy – it has been mood-altering to how I feel in this office," she continues. "It's also a great thing to add when revamping a small space – being set above in the flat roof, it doesn't take up any of the landscape of my walls, which means I can decorate them in my maximalist way."
To ensure a brighter and more mindful work-from-home environment, natural light is a key collaborator in Ahern's design process. "It's one of the most under-considered components in the decorating puzzle," she shares. "But, lighting is everything to interiors. It creates magic. If you want to feel your mood improve when working from home, to linger longer in your office, you have to get the lighting right – that's how you really make a space come alive."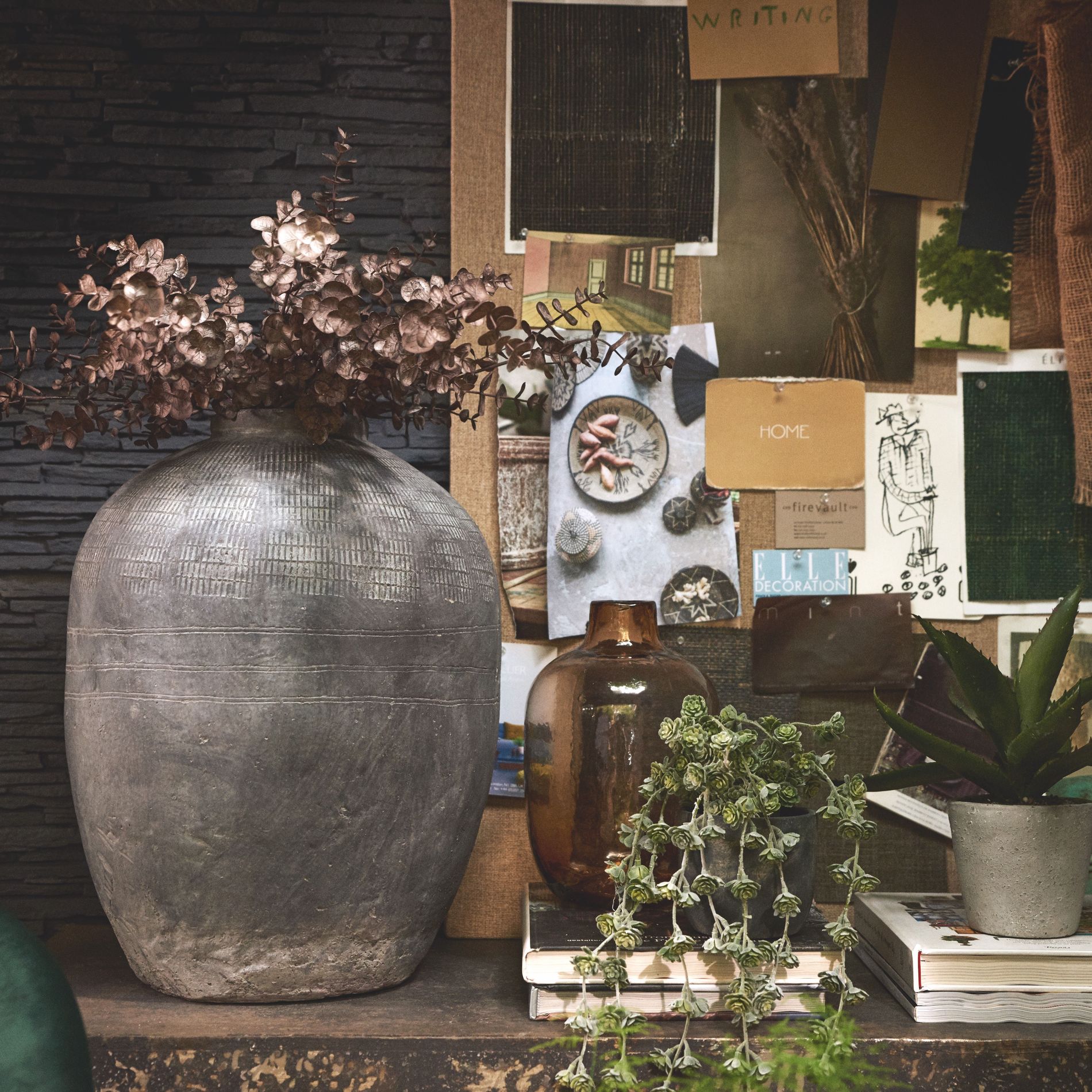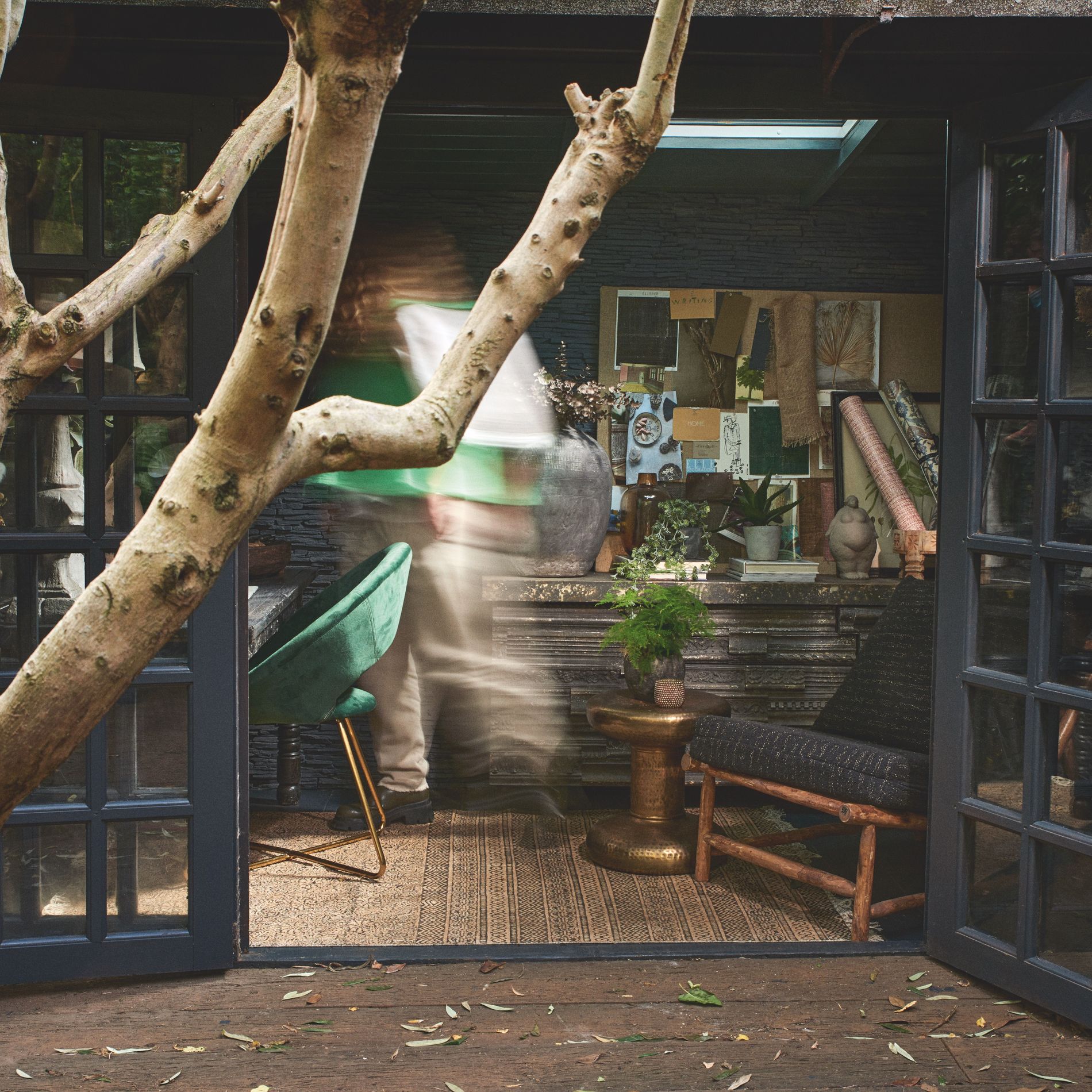 "When I'm working from home, and even when I'm relaxing, natural light is fundamental to how I want to live," she says. The cabin is just the beginning for Ahern – having experienced the difference that light makes, she's realised the opportunity for transformation throughout her home and beyond. Her key learning? Maximising natural light should be considered in the design of any and every space.
From her walls filled with inspiration, swatches and notes, to the large stoneware vases of foliage, piles of books, framed botanical illustrations and, of course, the sun streaming in from the Velux roof window – taking a leaf out of Ahern's book is sure to light up whichever corner your laptop currently resides in.