Our music expert Doris tells you everything you need to know about ABBA joining Gen Z's favourite social media platform
ABBA has officially joined TikTok, with a piano rendition of Dancing Queen. This announcement came shortly after the band launched their new ABBA voyage website, with the date 02.09.2021 shining in bold gold. The rumours are true— we're getting new ABBA music.
The timing couldn't be better, with a wave of fascination for the music having exploded on TikTok, with trends stemming from 'Chiquitita', 'Dancing Queen', the 'Gimme Gimme Gimme' riff, as well as voice overs from the iconic scene in Mamma Mia where fellow swede Stellan Skarsgård, aka Bill, realises that Amanda Seyfried, aka Sophie, might be his biological daughter. Gen Z has never been more inclined to exist on the planet called ABBA, so the move for the band to launch their own page and to give the people what they want— hits— is a win for social media users across the globe.
Never before have we been able to collaborate with our favourite musicians in this way, with TikTok acting as one of the preliminary promotion tools to push music forward. From The Weeknd's 'Blinding Lights' to 'Stay' by the Kid LAROI and Justin Bieber, the majority of pop songs today owe their global success to teens making trends on the TikTok. For example, the #BlindingLightsChallenge has 508.2 million views on the app alone. ABBA's first TikTok, which was posted 2 days ago, has almost 6.4 million views already.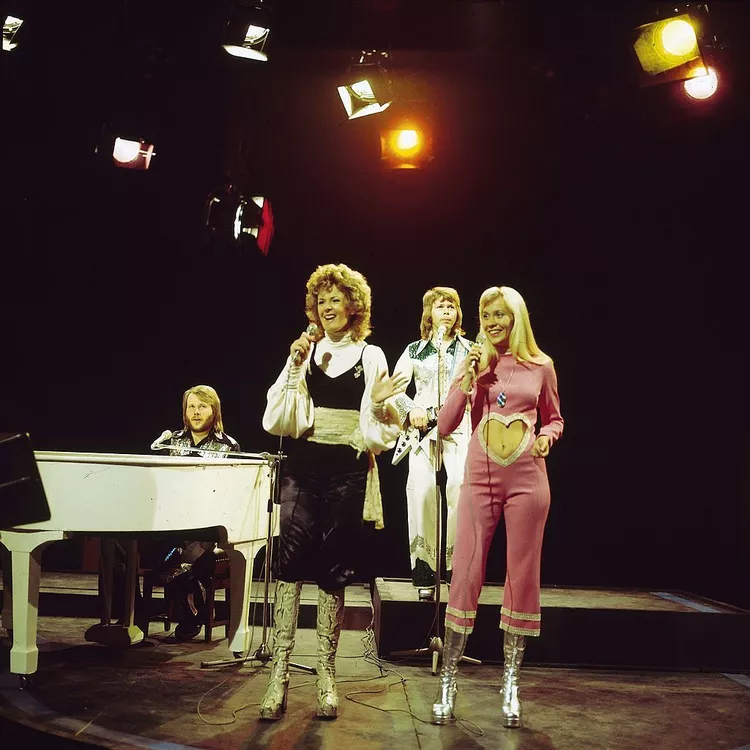 Photo: Getty
ABBA are the founding fathers of Scandinavian pop music, the band that put us on the map for international pop export. With countless iconic hits, a now legendary musical and movie franchise, the most amazing fashion, and the best compilation album of all time, ABBA Gold, the quartet is Scandinavia's most prized cultural movement. The band's original reign lasted for a mere 8 years, from 1973 to 1981. I have often dreamt of being alive in the time where ABBA were at their absolute height. However, I am beginning to realise, that that time is now. We are about to experience the re-birth of one of the most influential bands of all time, entering a new era where disco is once again queen.
To say that I am expecting them to break the internet is an understatement— prepare for total world domination. It's time to dust off the ultra-high platforms, the spandex, and your pink, heart cut-out jumpsuits, because ABBA is back.