From the whimsical to the truly decadent, these are the five best afternoon teas in Stockholm
Our Scandinavian fika tradition is an historic concept, a state of mind, an attitude and most importantly a quintessential part of Nordic culture. And whilst fika may be synonymous with cinnamon buns and coffee, a cup of hot tea has become a fast favourite amongst Scandinavians.
Taking note of its measurable health benefits and delicious flavour, tea is quickly growing as one of the most popular beverages in the Nordics, becoming an integral part of the infamous fika tradition. And while it's always a moment of blissful to enjoy a cup of tea in the comfort of one's home, nothing beats settling into a tea house in the capital for the most atmospheric experience.
Below, Vogue Scandinavia has curated a definitive list of the best tea spots in Stockholm – from Sibyllans historic boutique to Svenskt Tenn's exquisite tea room.
Café Svenskt Tenn
If you're craving some everyday luxury, then Svenskt Tenn's café (nestled prominently on Standvägen) is the way to go. Surround yourself with the brand's iconic furniture, rendered in coveted colourful patterns and prints. Our personal tip? Start off by browsing the interior gems, staged beautifully on the shop floor, and finish with a selection of smaller dishes combining sweet, salty and tart flavours, suitable for breakfast and lunch as well as afternoon coffee and early dinner. The organic menu is accompanied by craft beverages: fair-trade coffee, wine by the glass, and tea, of course.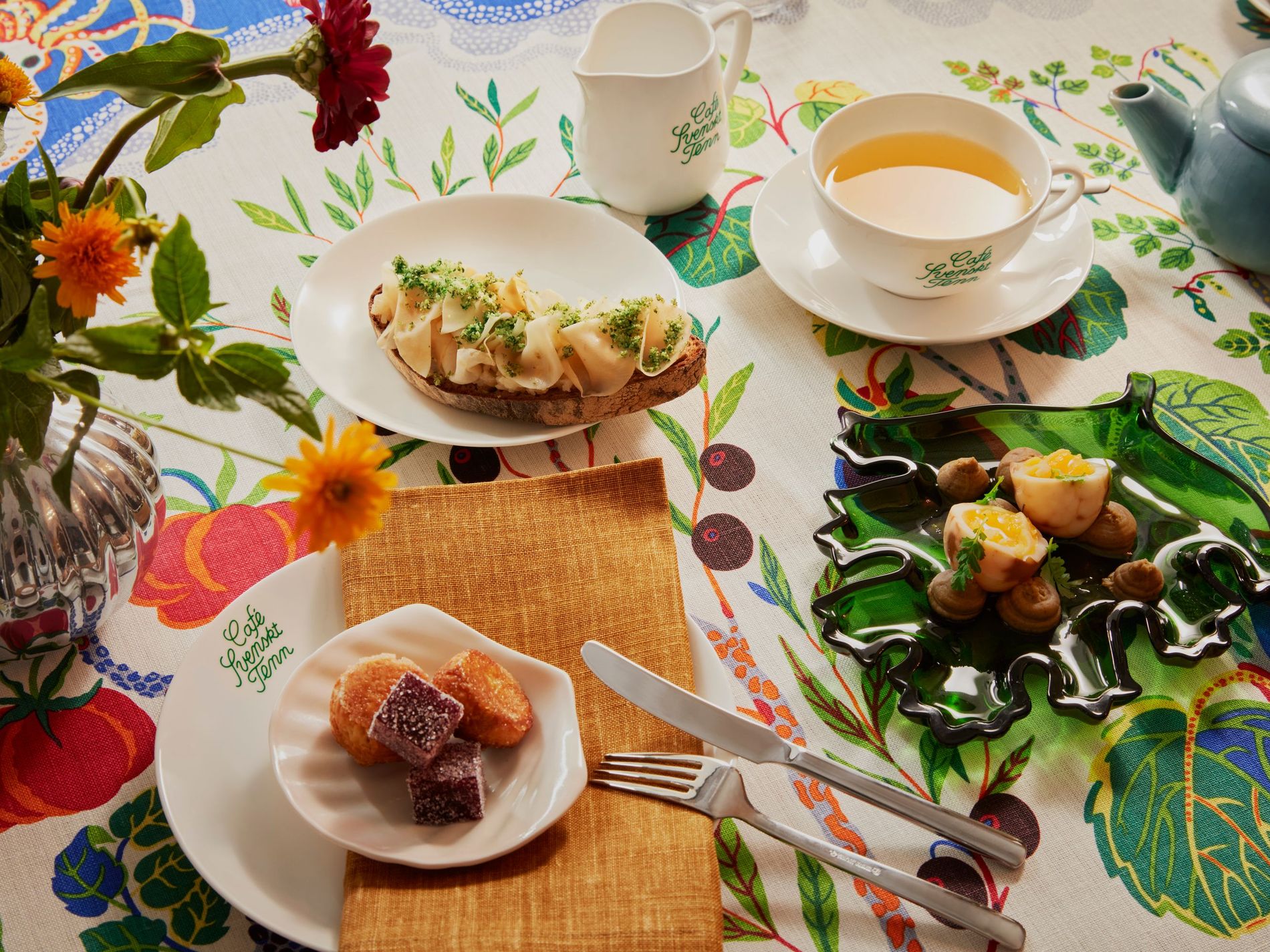 Sibyllans
A Swedish institution beloved to many, the Sibyllans' company was established in 1916 by Hilmer Hansson, and remained in the Hansson family until 2009. Since then, the boutique's interior has been carefully preserved, retaining the original aura from the early 1900s. While you can't settle in for a cup of tea here, the incredible display of their colour-coded signature pressed tins makes it well worth the visit.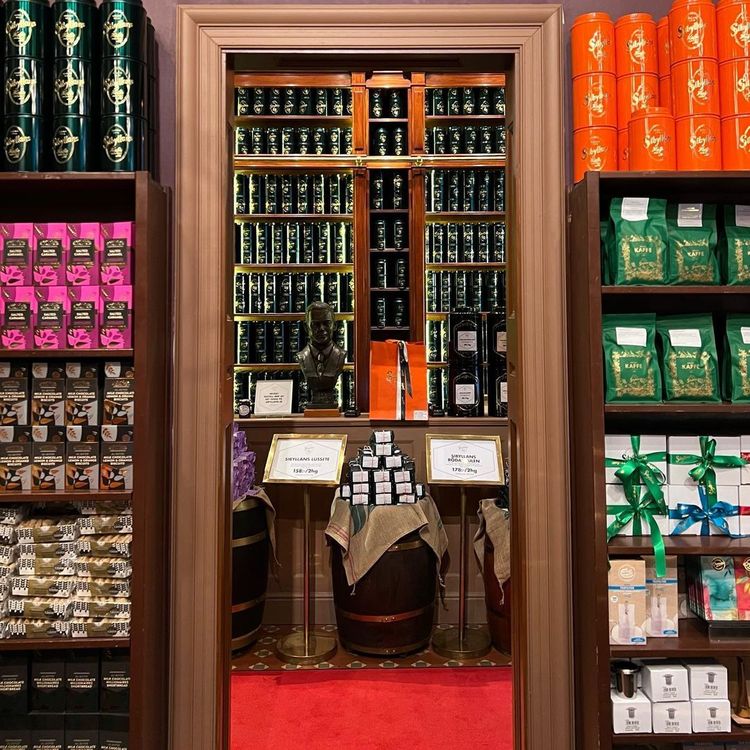 Photo: @sibyllans.kaffe.te
The Cadier Bar at Grand Hôtel
Trust Stockholm's legendary Grand Hôtel to deliver remarkable ambience for afternoon tea. As you enter the Cadier Bar, you will feel transported back to last century, with the perfect regal ambience to enjoy a remarkable cup of tea. This ornate salon, and the exceptional range of teas on offer, makes this the perfect place to celebrate a special occasion – especially if you want to dive into the champagne menu to follow.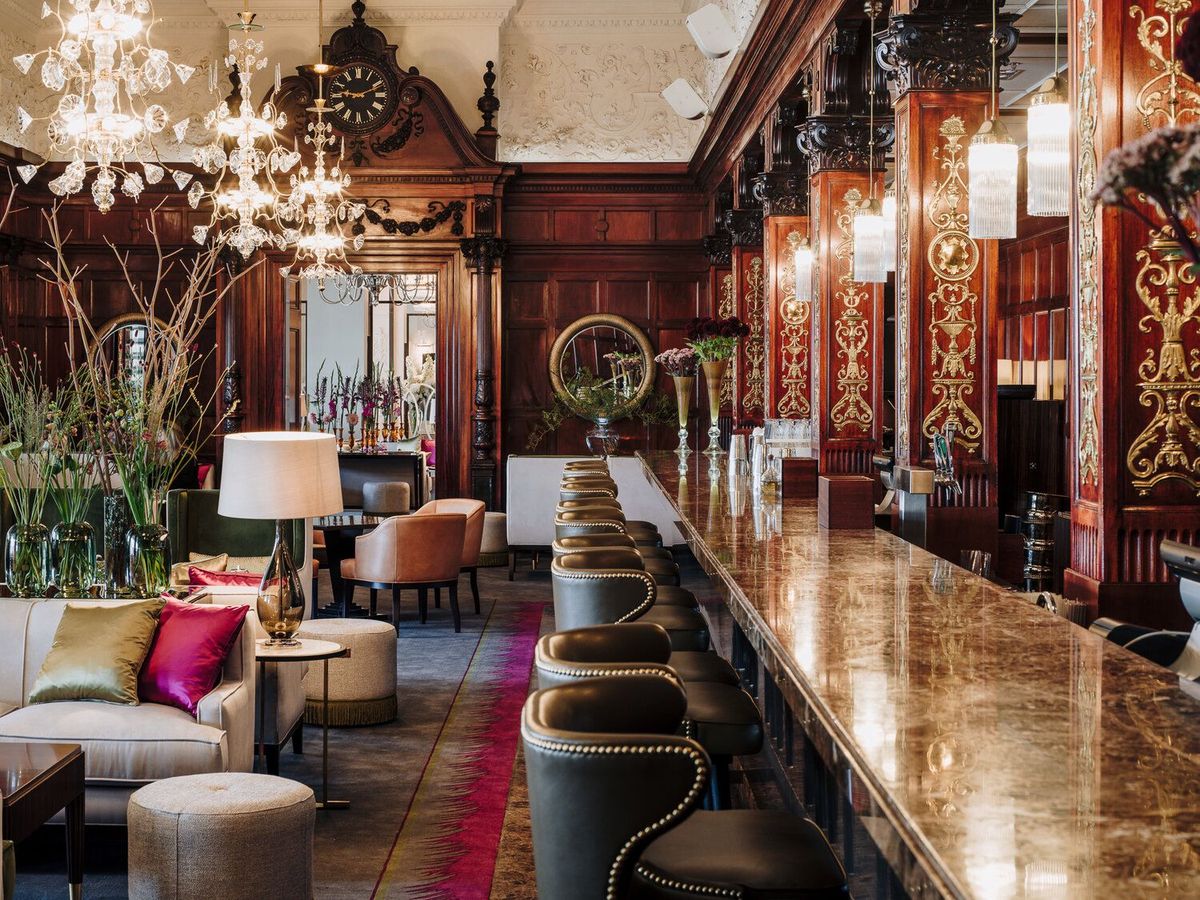 Photo: @cadierbaren
Stockholm Tea & Garden
Tucked away in Vasastan is a hidden gem: Stockholm Tea and Garden. Inspired by the classic British ritual of tea, the menu items take their names from the characters of My Fair Lady. Our tip? Order a Professor Higgins with scones, then soak up the experience of the fine china porelain and surrounding floral-splashed interiors.
Photo: @stockholm_teagarden
Villa Godthem
After hiking along the beautiful trails of Djurgården, there is no better feeling than treating yourself to a hot pot of tea – especially if the spot is as picturesque and scenic as Villa Godthem. This Swiss-style estate, inspired by the rich architecture of the 1800s, houses a bountiful seating of vintage-style chairs and tables. Here, enjoy the delicious spread of coffee, tea blends, sandwiches and – if the occasion is extra special – a glass of champagne. During summertime, seat yourself outside to soak up the beautiful natural surroundings of Stockholm's royal park.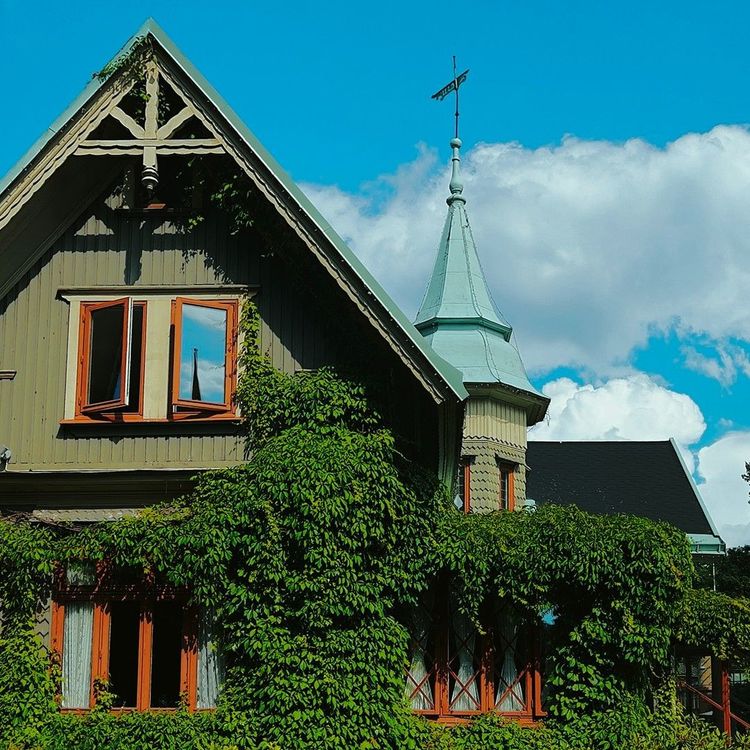 Photo: @villagodthem