From a 25-foot tall, flamboyant flamingo to a a gilded birdcage with live peacocks, these are the most breathtaking backdrops for fashion's most famous night
Every year, event planner Raul Ávila is given a daunting task: to transform the Metropolitan Museum of Art into an otherworldly spectacle for the annual Met Gala. For 2019's "Camp: Notes on Fashion," he created a 25-foot tall, flamboyant flamingo centrepiece comprised of 30,000 flowers. In 2018, he erected a rose recreation of a papal crown for "Heavenly Bodies: Fashion and the Catholic Imagination." And those are just examples of floral formations: In 2007, for "Poiret: King of Fashion," he filled a gilded birdcage with live peacocks. Minor chaos ensued when one escaped. "Everyone at the museum was chasing after her to get her back into the cage," he recalled.
Each event brings an adventure: in 2013, Avila and his team flew in a chandelier from London and rigged it with razor blades for that year's punk-themed bash, and "Heavenly Bodies" saw the Met's grand staircase alight with thousands of candles. Then there are the table settings: 2019, for example, saw tablescapes with bamboo flatware, feather lampshades, floral plates, and shocking pink tablecloths.
2022's soirée, "America: An Anthology of Fashion"—and its sure-to-be fantastical decor—will take place on May 2. So until then, take a spin through the Met Gala interiors throughout the years, from 2005's Chanel-themed soiree to the most recent affair in 2021.
In America A Lexicon Of Fashion 2021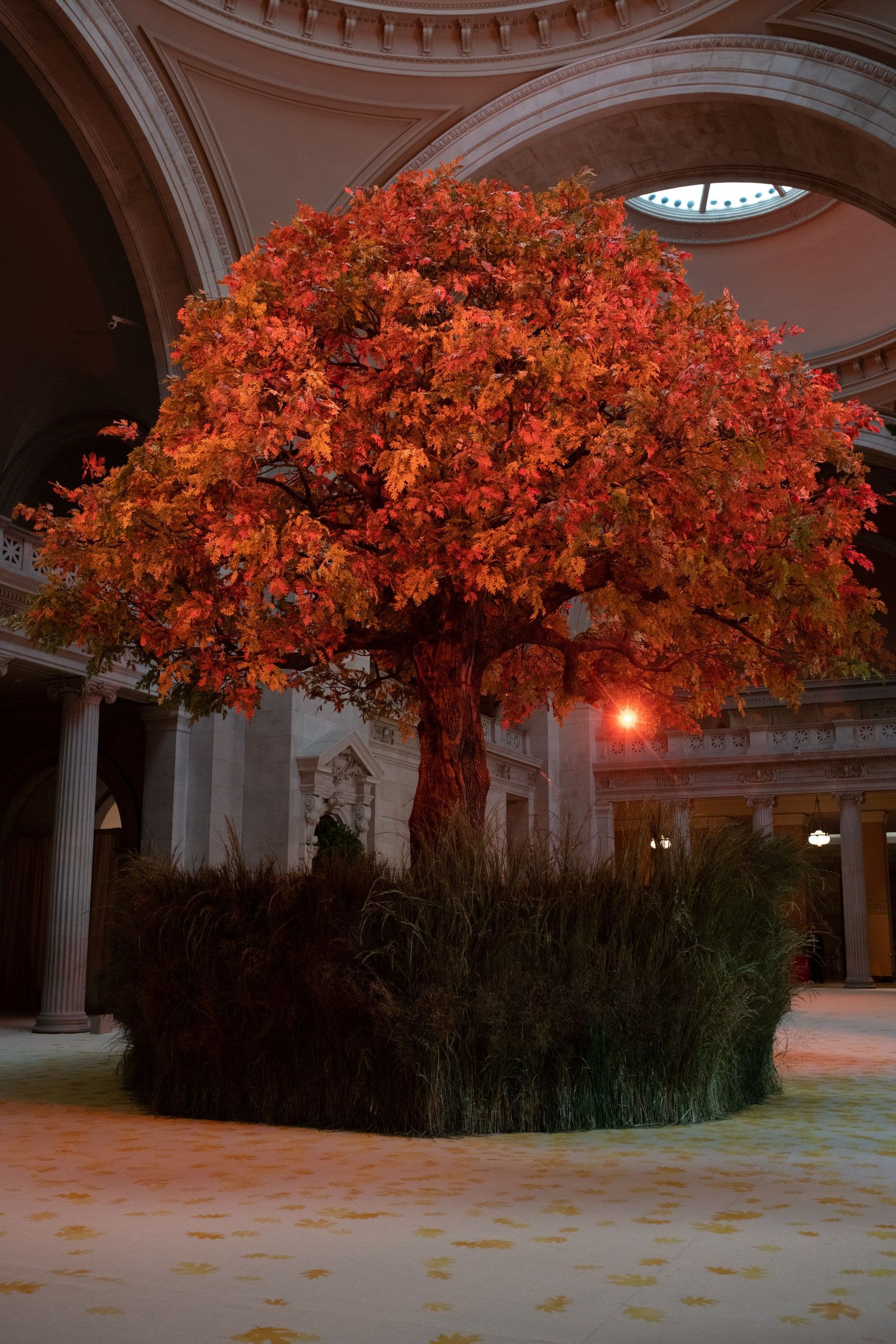 For September's "In America: A Lexicon of Fashion" gala, the Great Hall housed a grand oak tree made of recycled materials, surrounded by a wild field of wheat grass. Photo: Hunter Abrams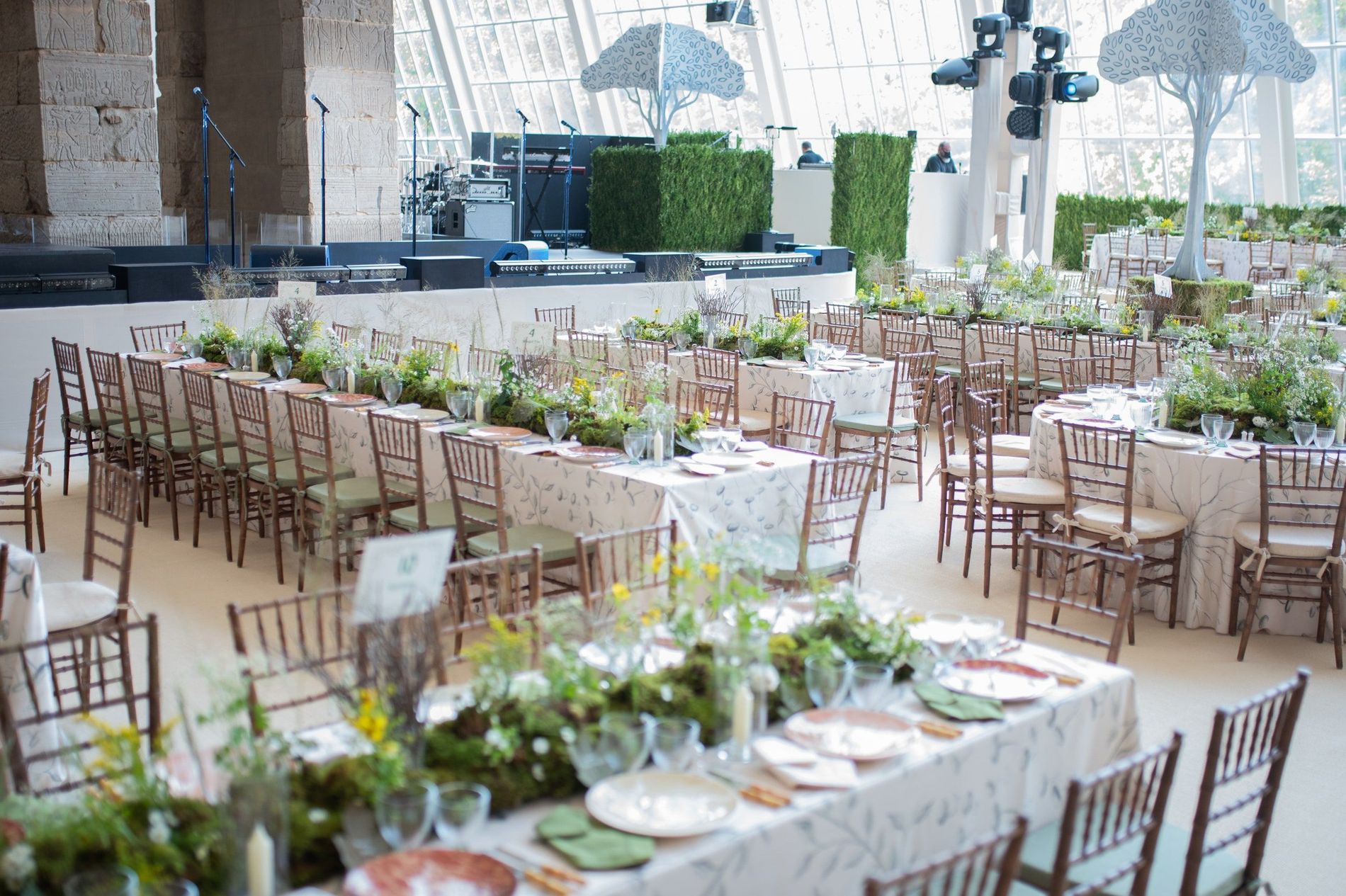 In 2021, each Met Gala table featured a centerpiece comprised of North American flora from various states. Photo: Hunter Abrams
Camp Notes On Fashion 2019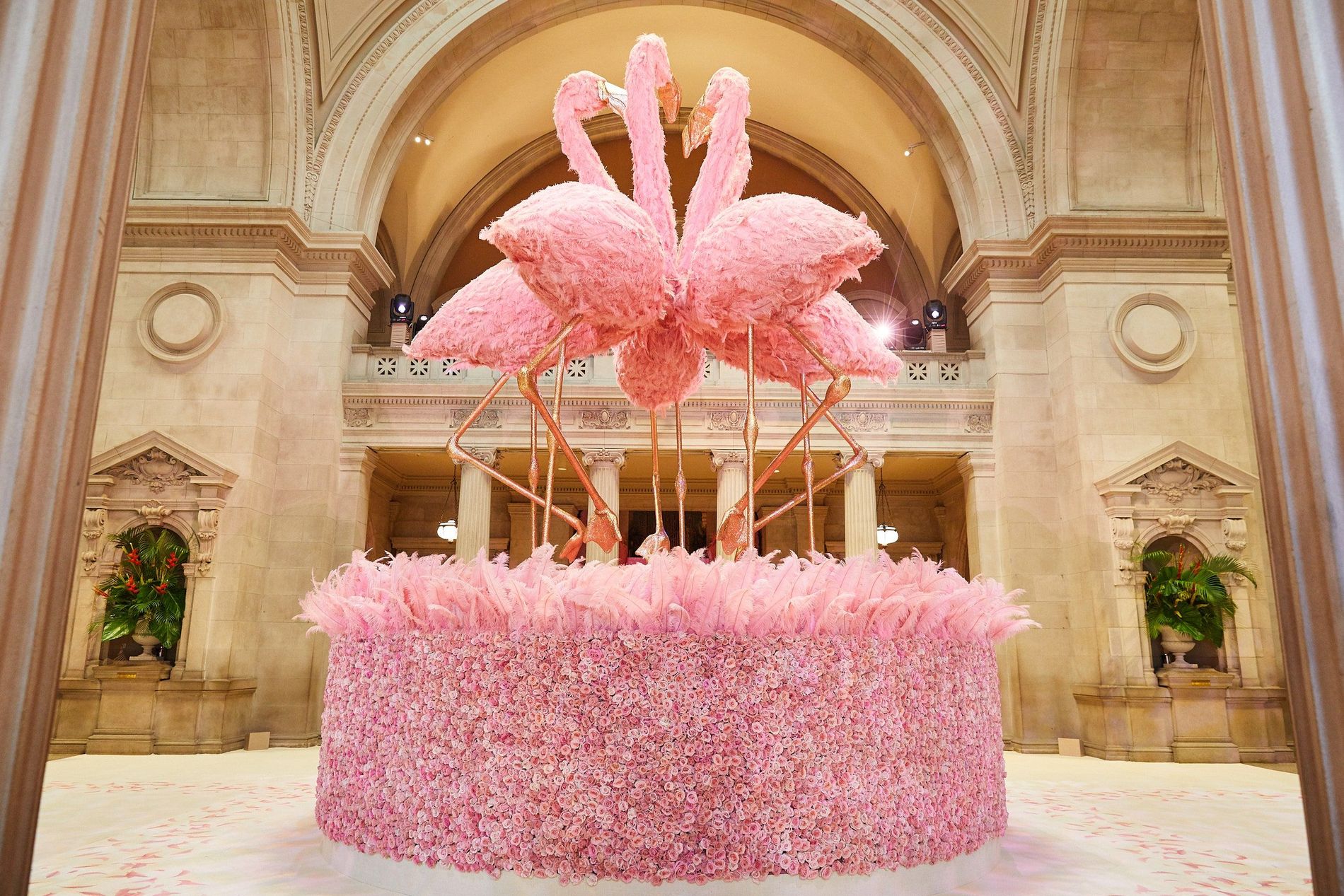 "Camp is all about exaggeration," Raul Ávilez said of his decor for the 2019 Met Gala. Here, a flamingo centerpiece in the museum's Great Hall with a base comprised of 30,000 flowers. . Photo: Corey Tenold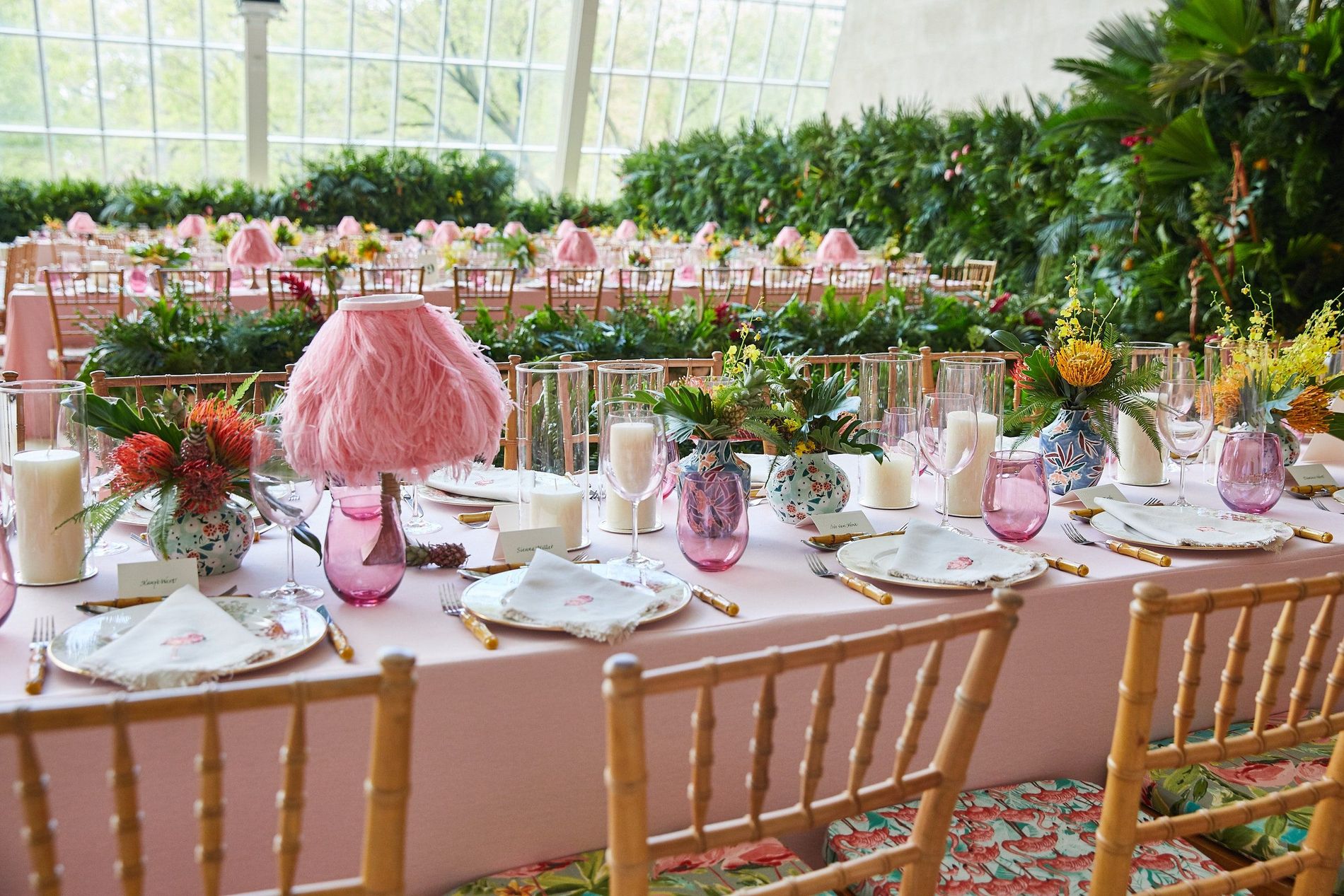 "The inspiration is a reflection of my Latin roots and the unique floral and fauna," said Àvila of this year's tablescapes."There was no room for simplicity, even when it came to the table setting.". Photo: Corey Tenold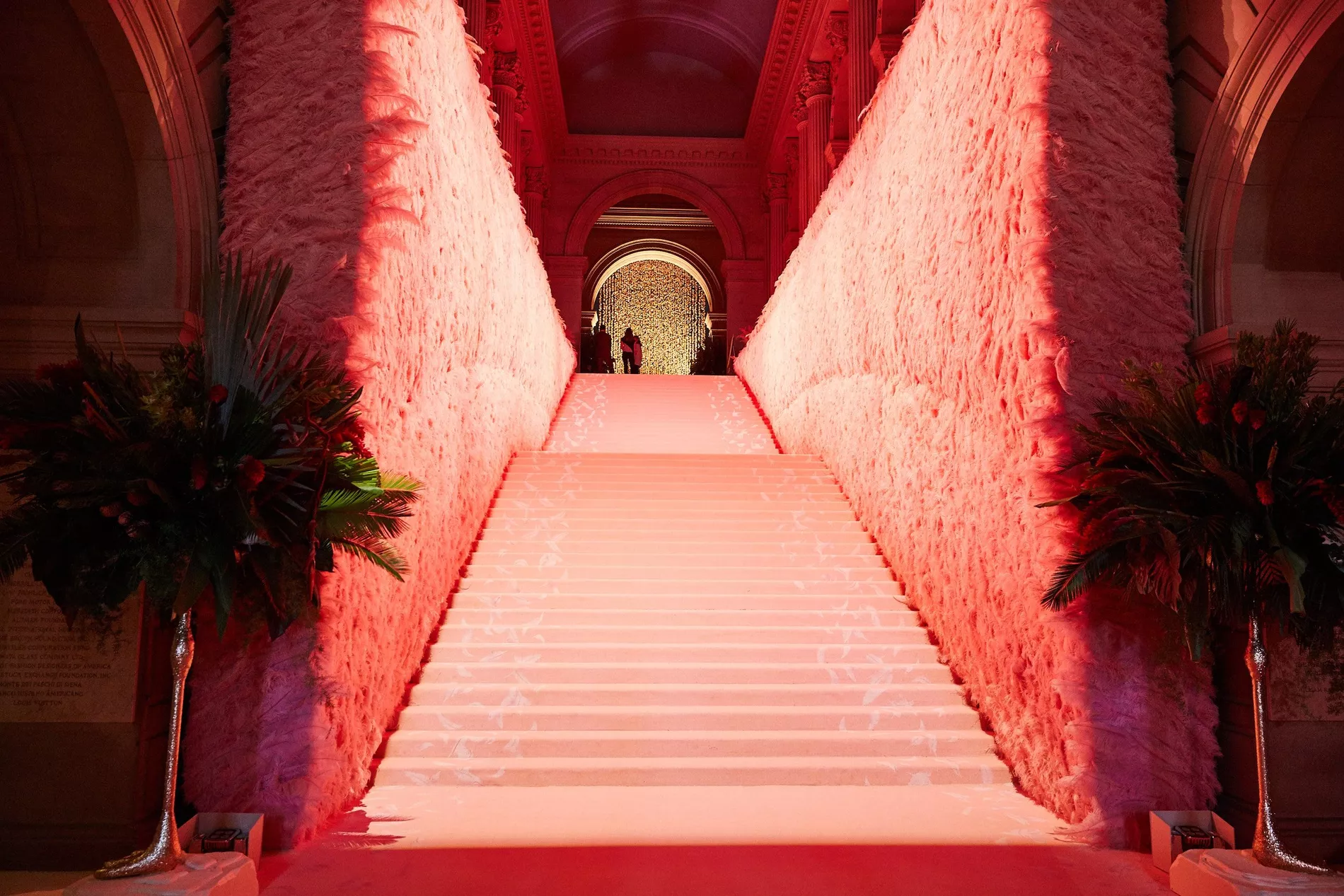 The Met's grand staircase, adorned in a shocking pink. Photo: Corey Tenold
Heavenly Bodies Fashion And The Catholic Imagination 2018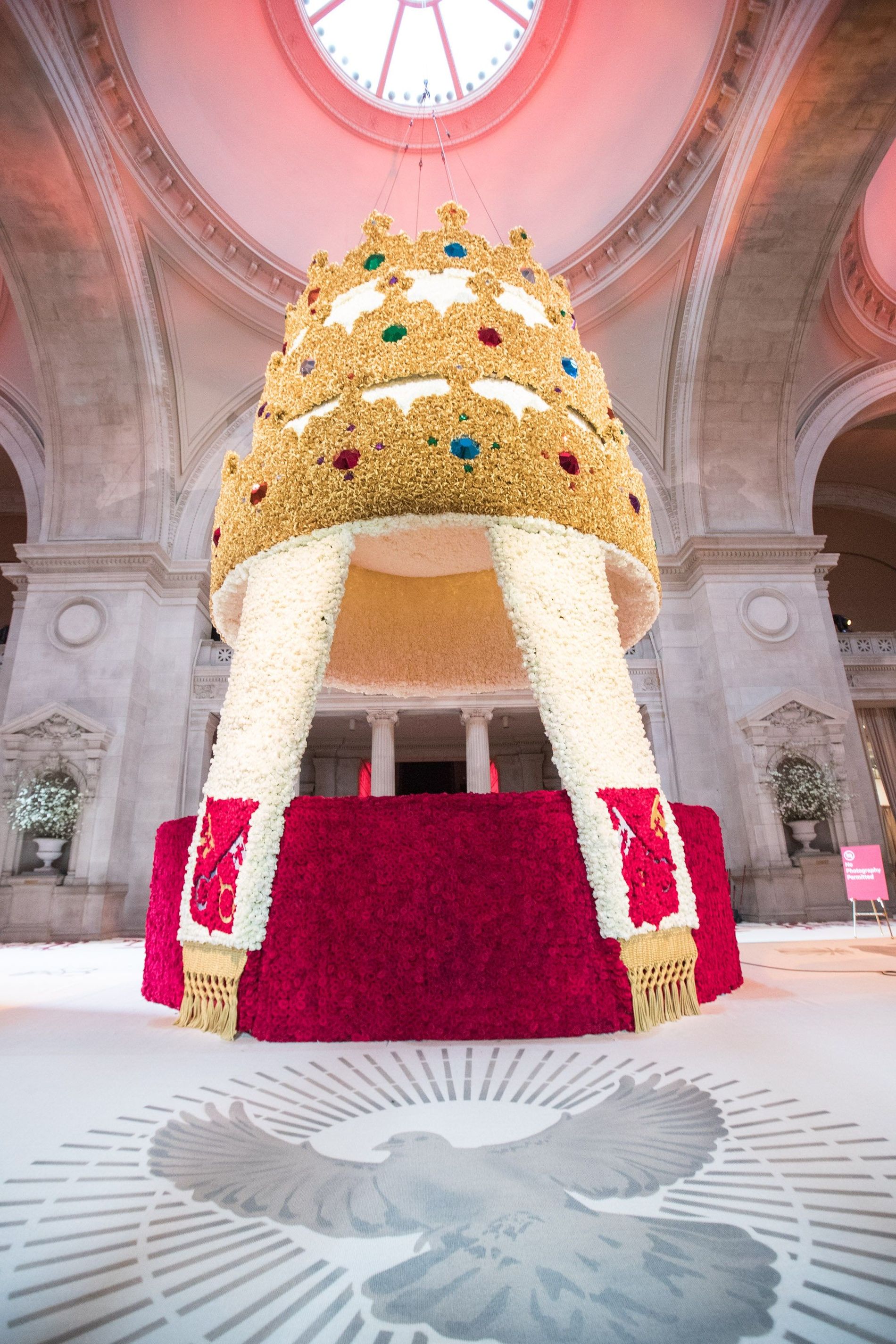 For the 2018 Met Gala, Ávilez designed a papal crown centerpiece with 80,000 roses. Why recreate the headpiece? "The tiara is the most striking component of the Pope's ensemble," he said. Photo: Corey Tenold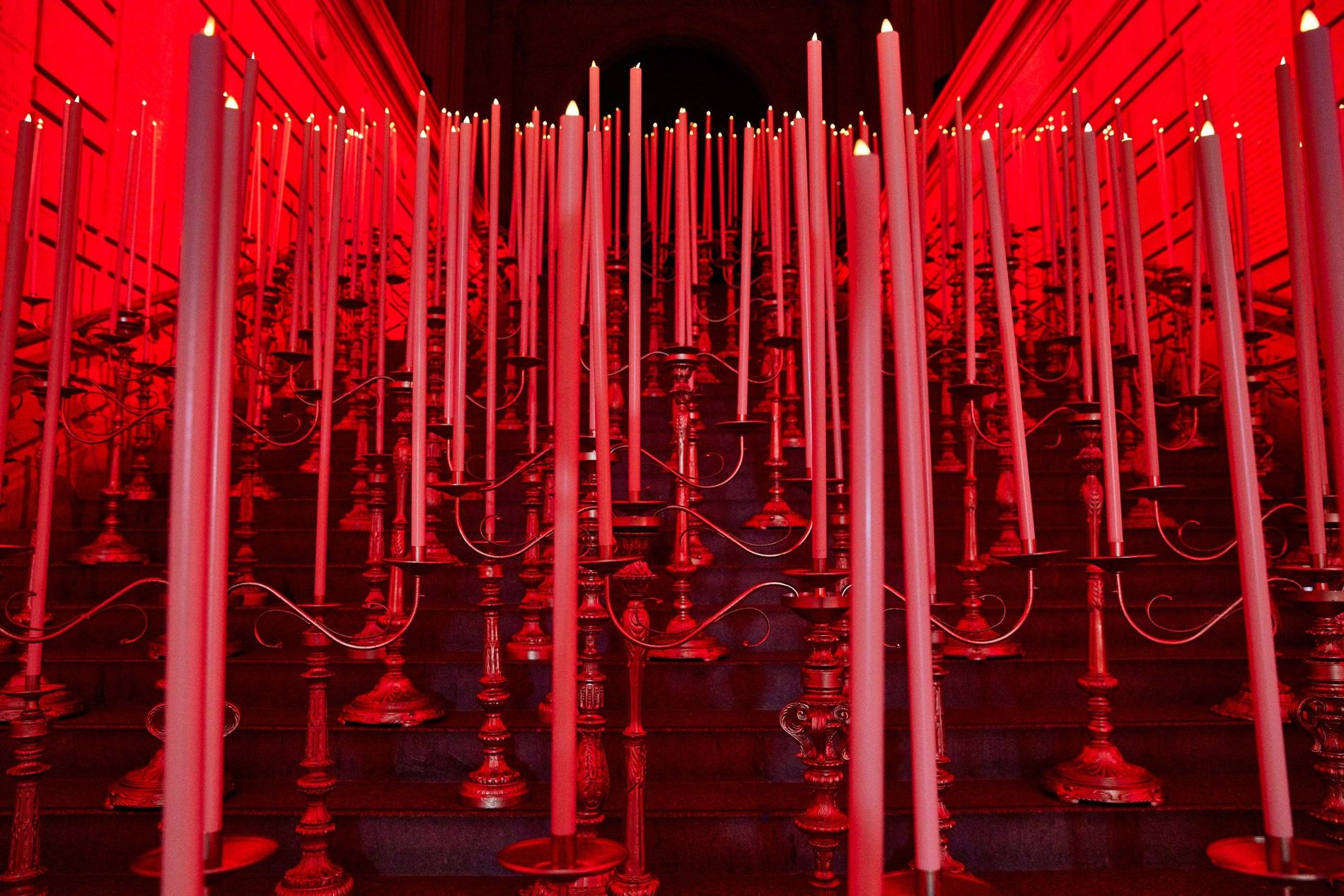 The museum's staircase was accented with taper candles. Photo: Corey Tenold
Rei Kawakubo / Comme Des Garçons Art Of The In Between 2017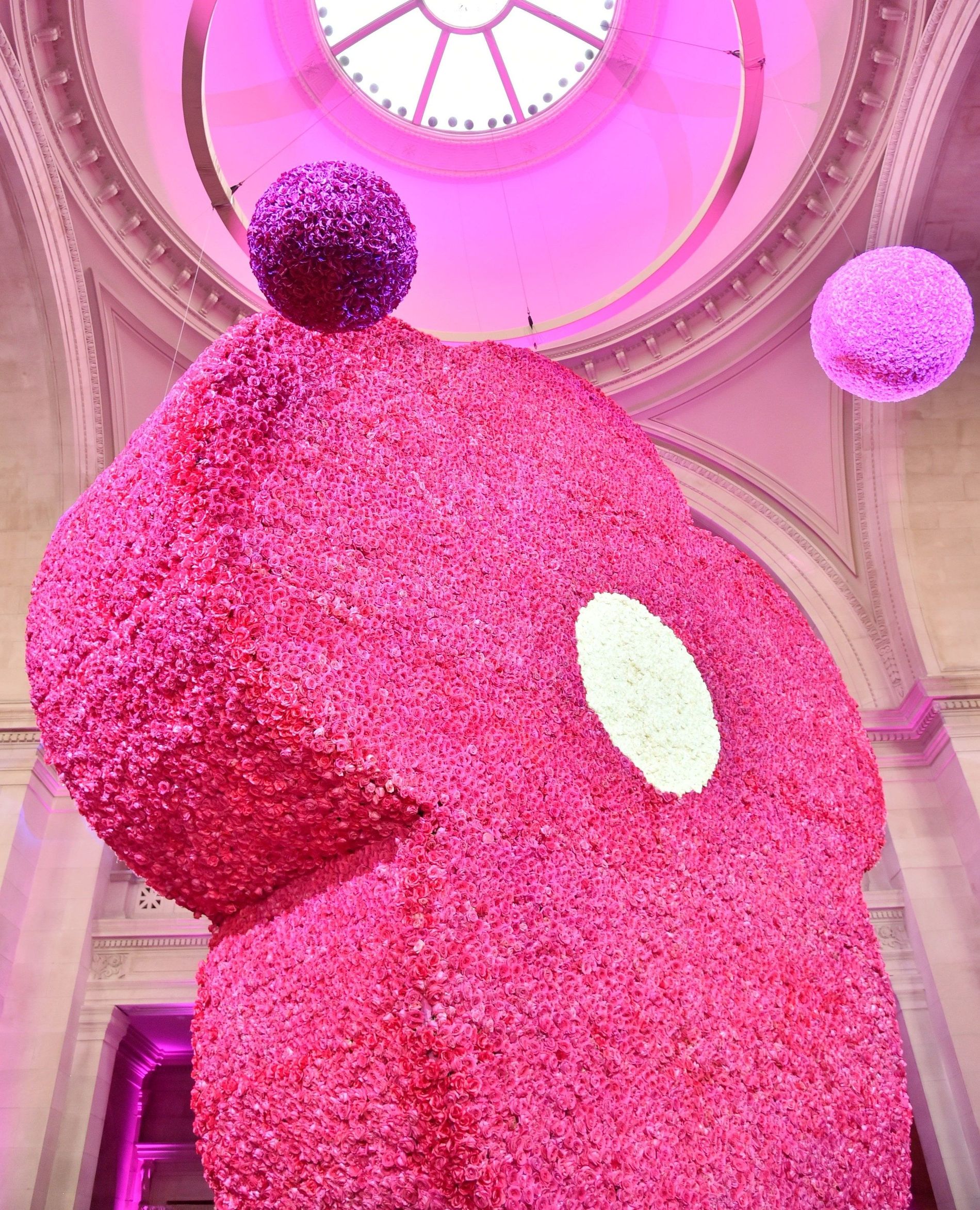 For "Rei Kawakubo/Comme des Garçons: Art of the In-Between," a giant, violet-shaped centerpiece towered over party-goers in the Great Hall. The giant flower was a nod to Kawakaubo's designs, many of which feature a floral motif. Photo: Corey Tenold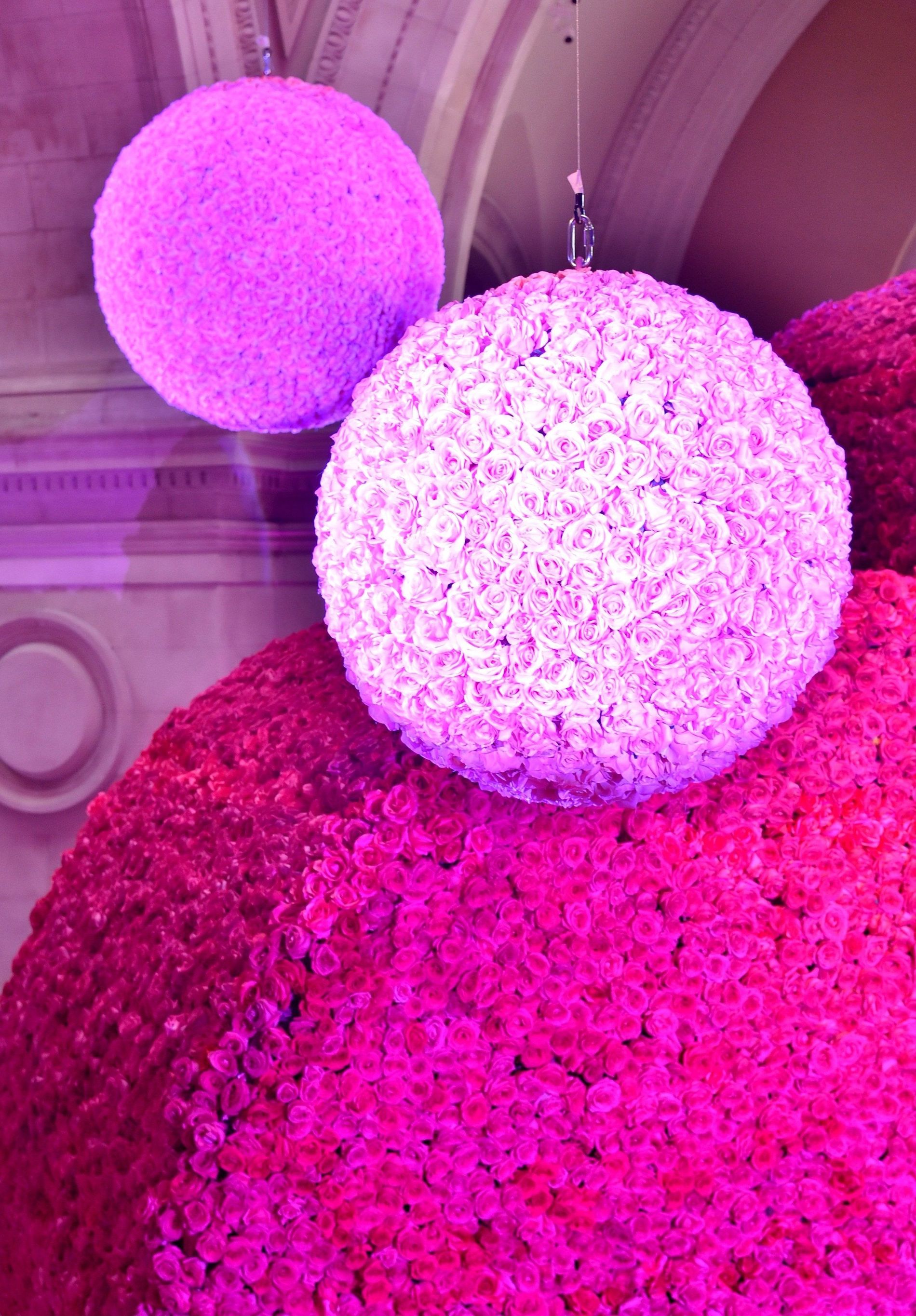 Floating floral orbs. Photo: Corey Tenold
A blue and pink carpet covered the Met's staircase. Photo: Corey Tenold
Dinner was held in the Temple of Dendur, with a color palette of red, pink, and blue. Photo: Corey Tenold
Table settings, which included floral chinaware and sake cups. Photo: Corey Tenold
Manus x Machina Fashion In An Age Of Technology 2016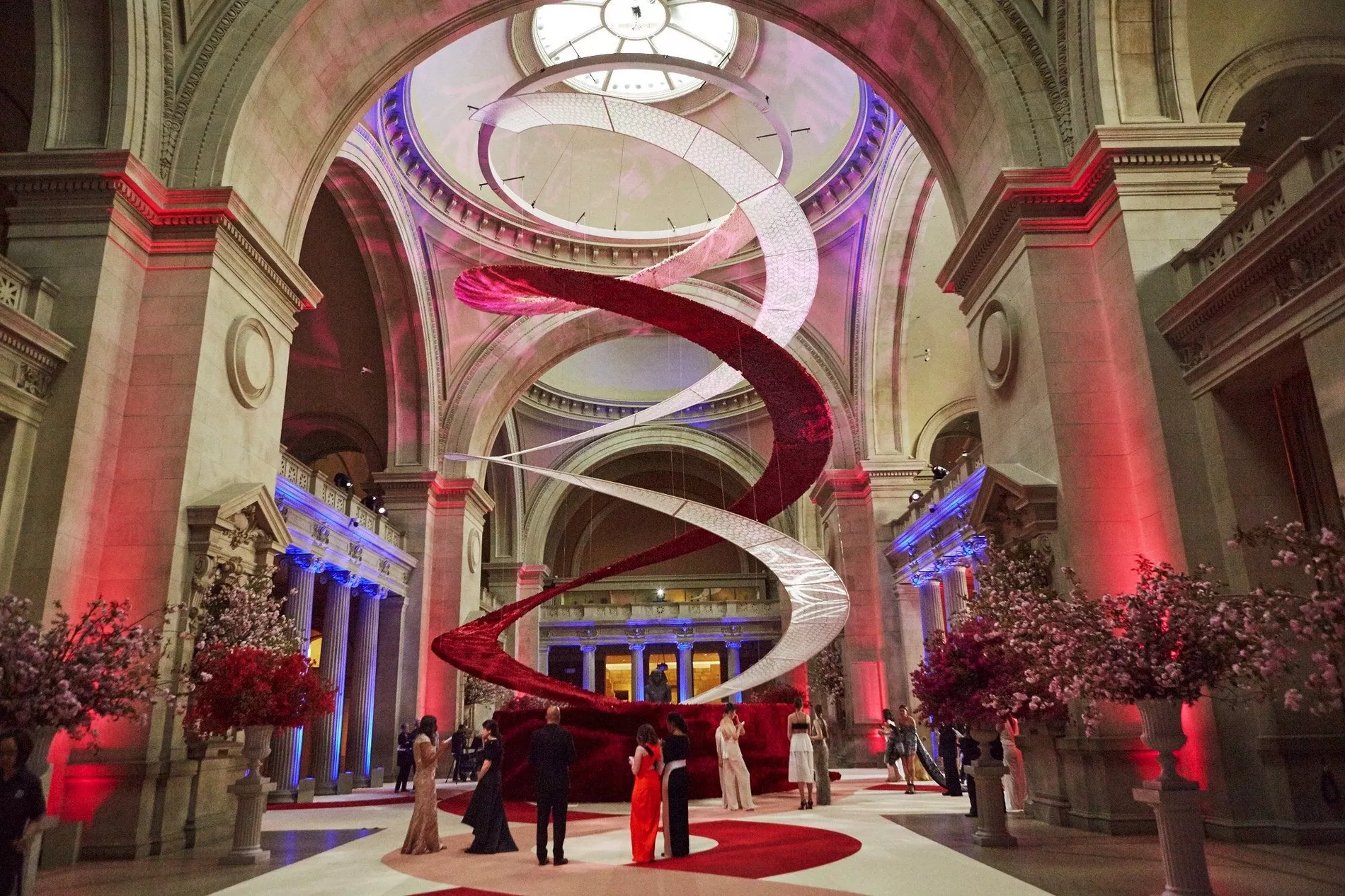 A design-savvy double-helix in the Great Hall for "Manus/Machina: Fashion in an Age of Technology". Photo: Taylor Jewel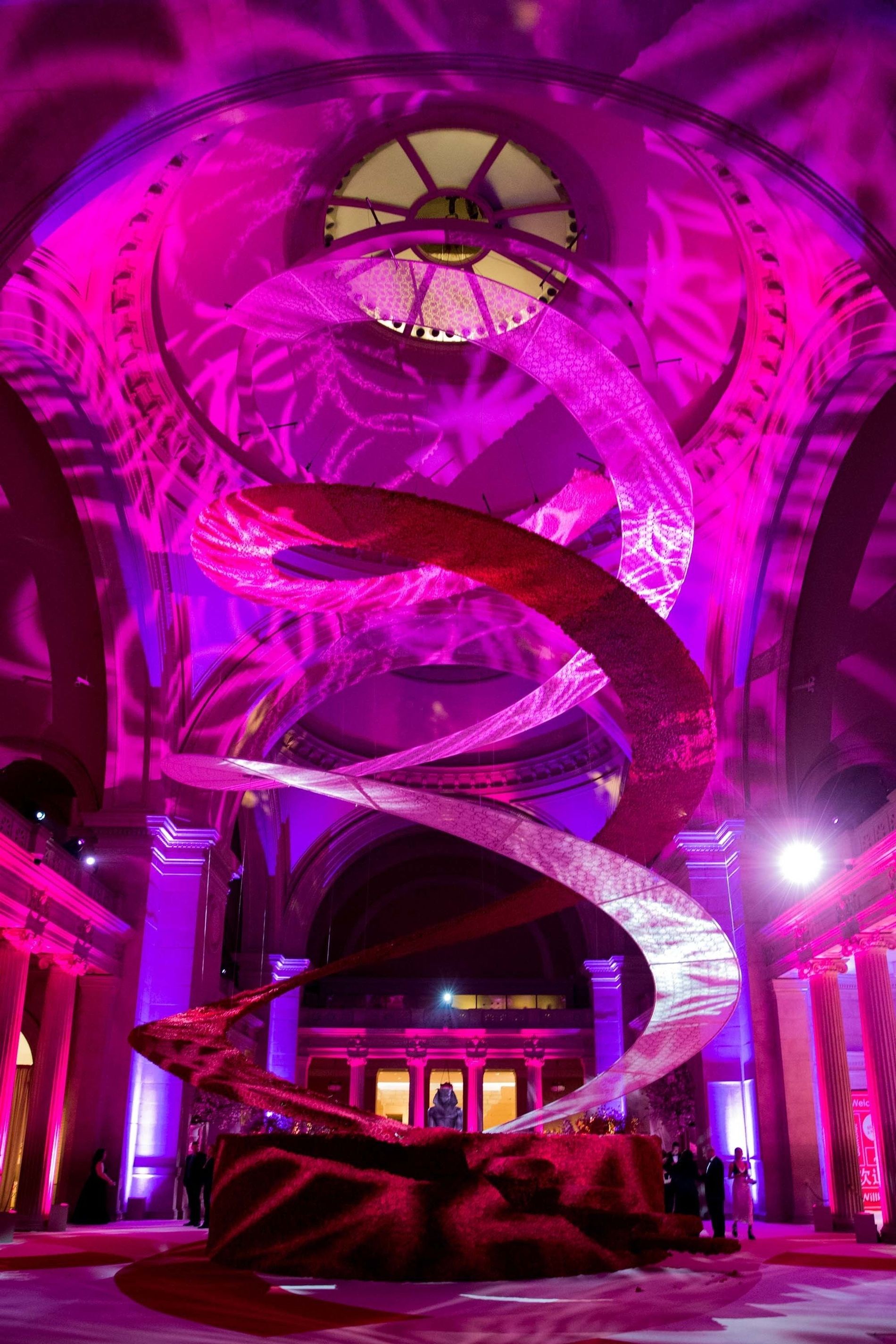 The 65-foot structure was made of 80,000 red roses, 200,000 red silk roses, and laser-cut lace. Photo: Taylor Jewel
An arched floral doorway welcomed guests to the Temple of Dendur. Photo: Taylor Jewel
China Through The Looking Glass 2015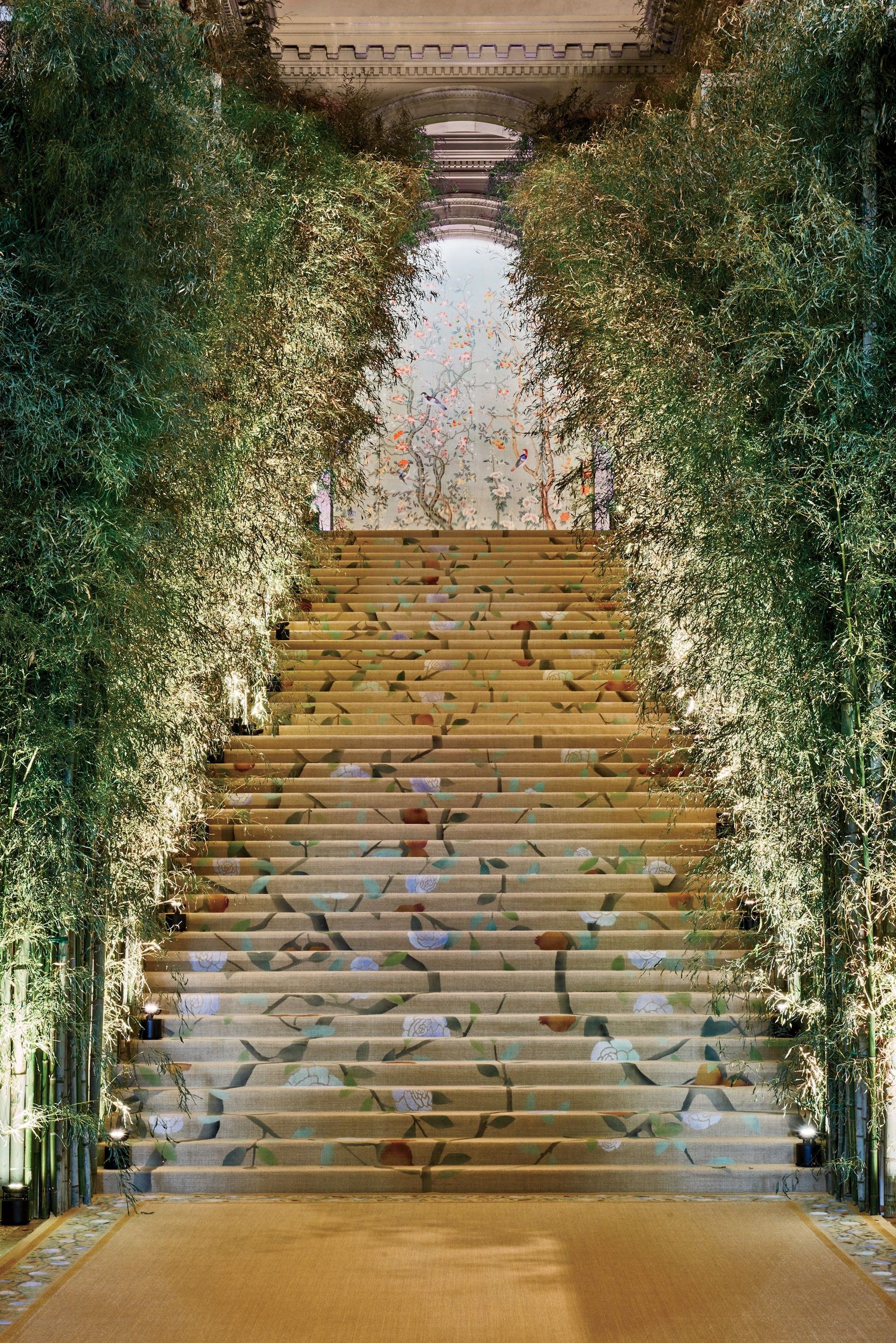 Photo: Eric Boman, Vogue, Met Gala 2015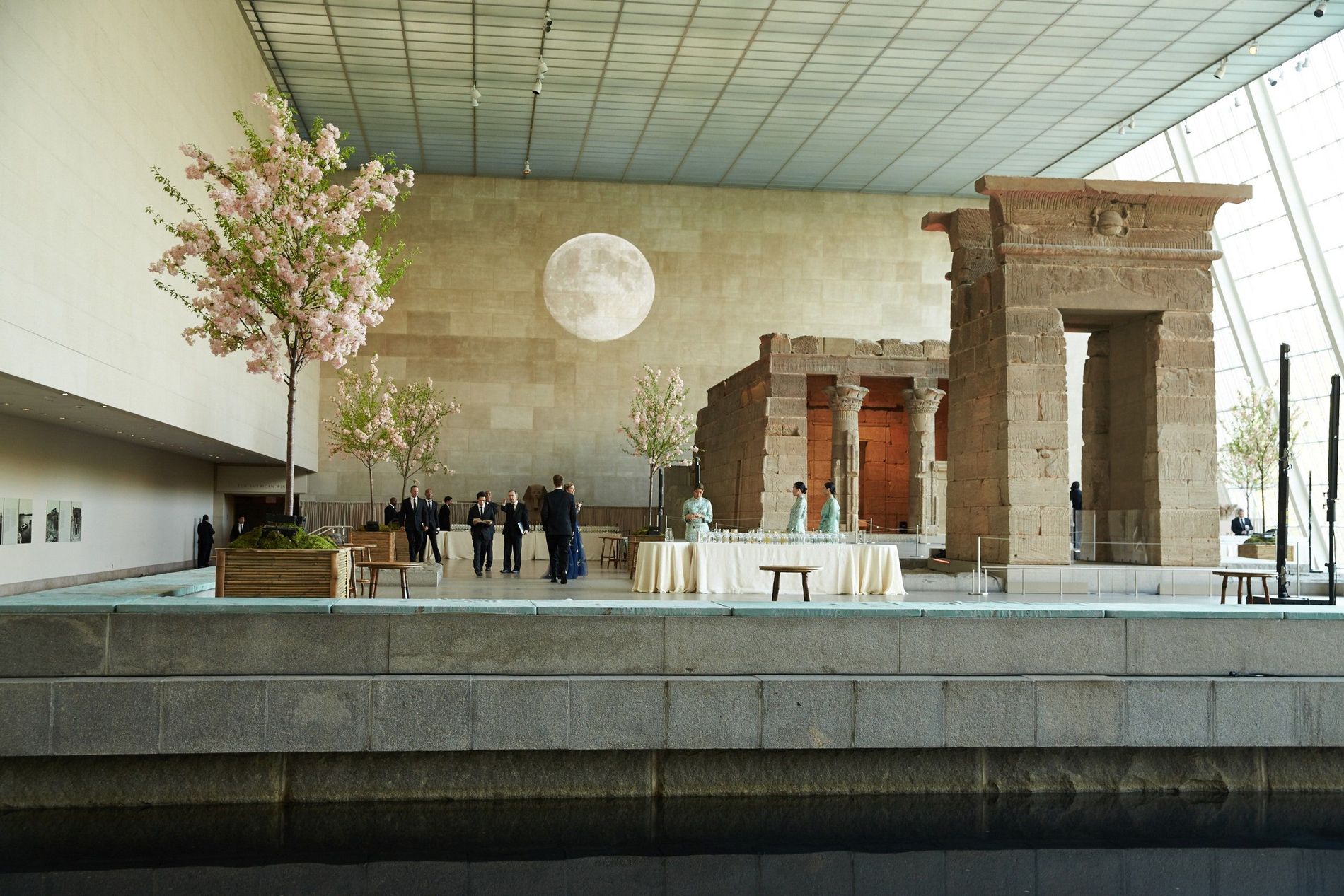 Photo: David Pruden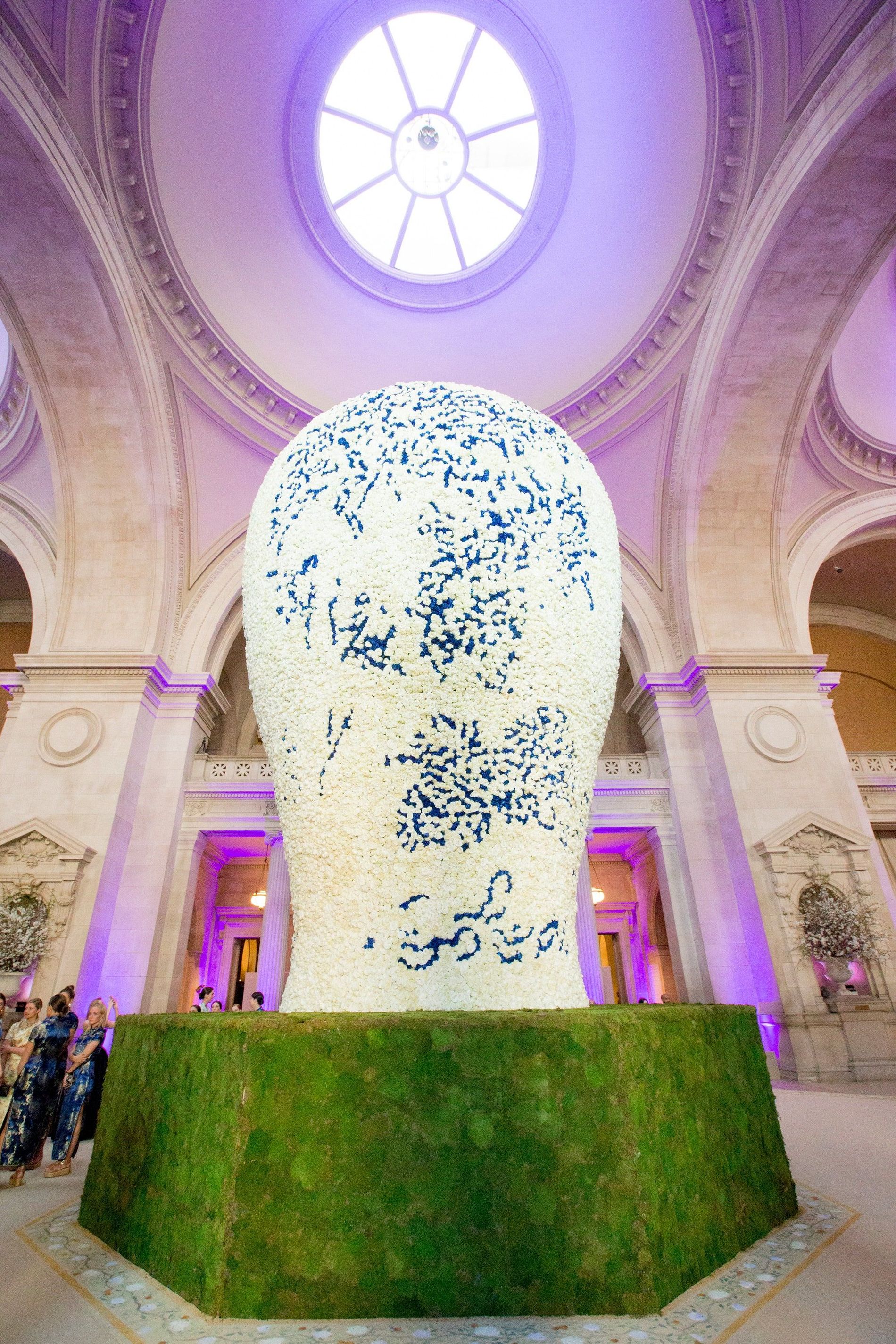 Photo: Kevin Tachman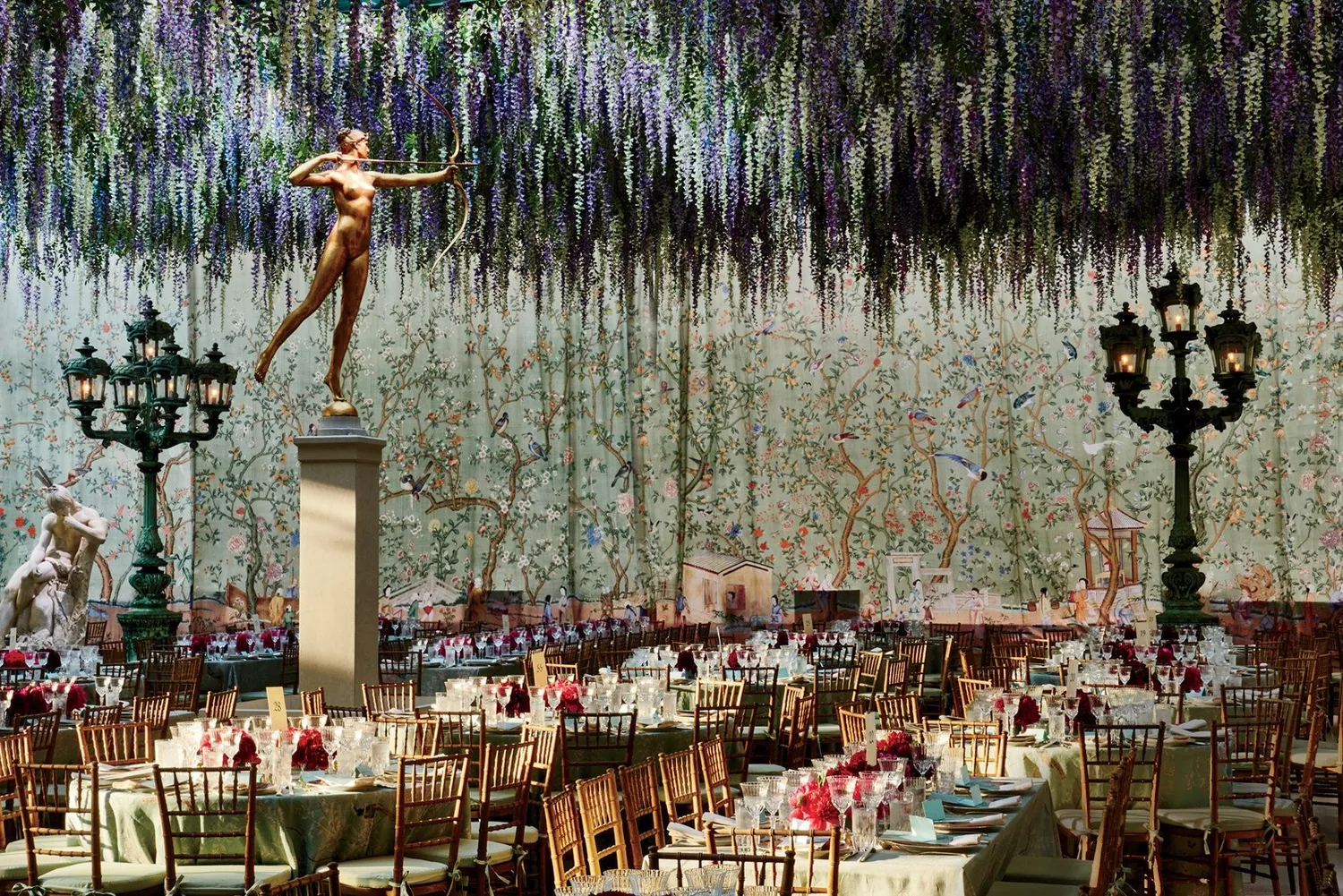 Photo: Eric Boman, Vogue, Met Gala 2015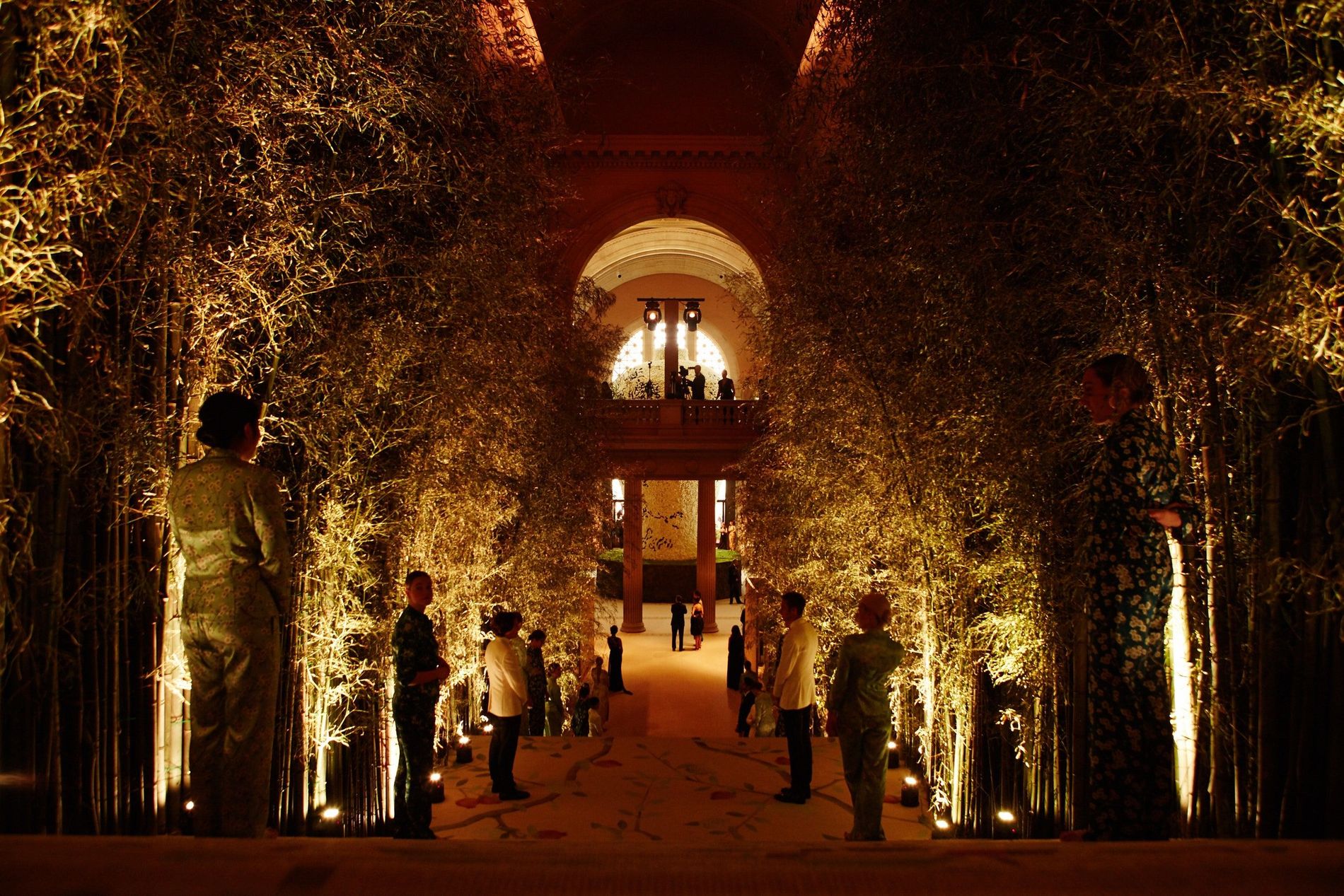 Photo: Taylor Jewel
Charles James Beyond Fashion 2014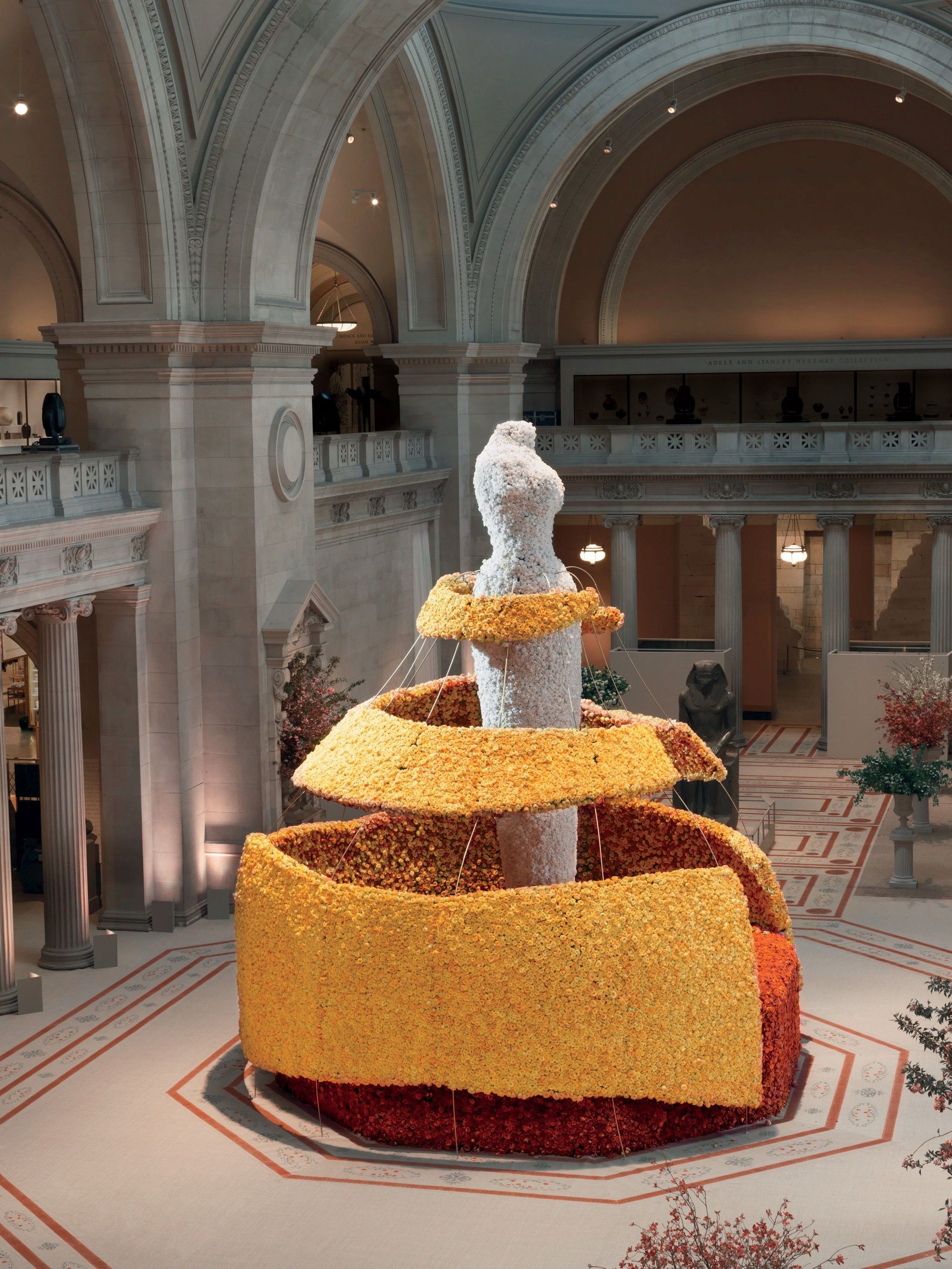 Photo: Eric Boman, Vogue, Met Gala 2014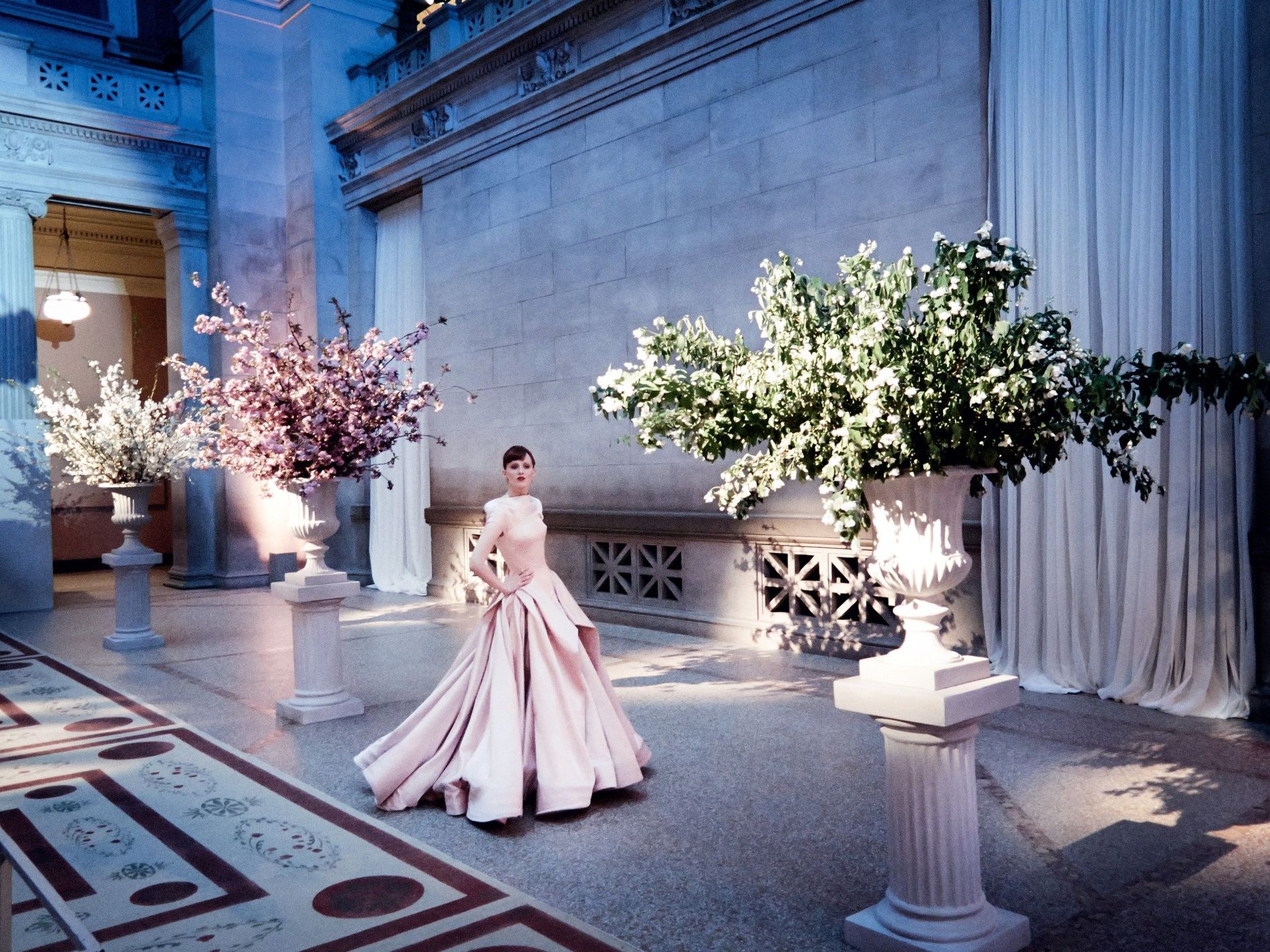 Photo: Mario Testino, Vogue, Met Gala 2014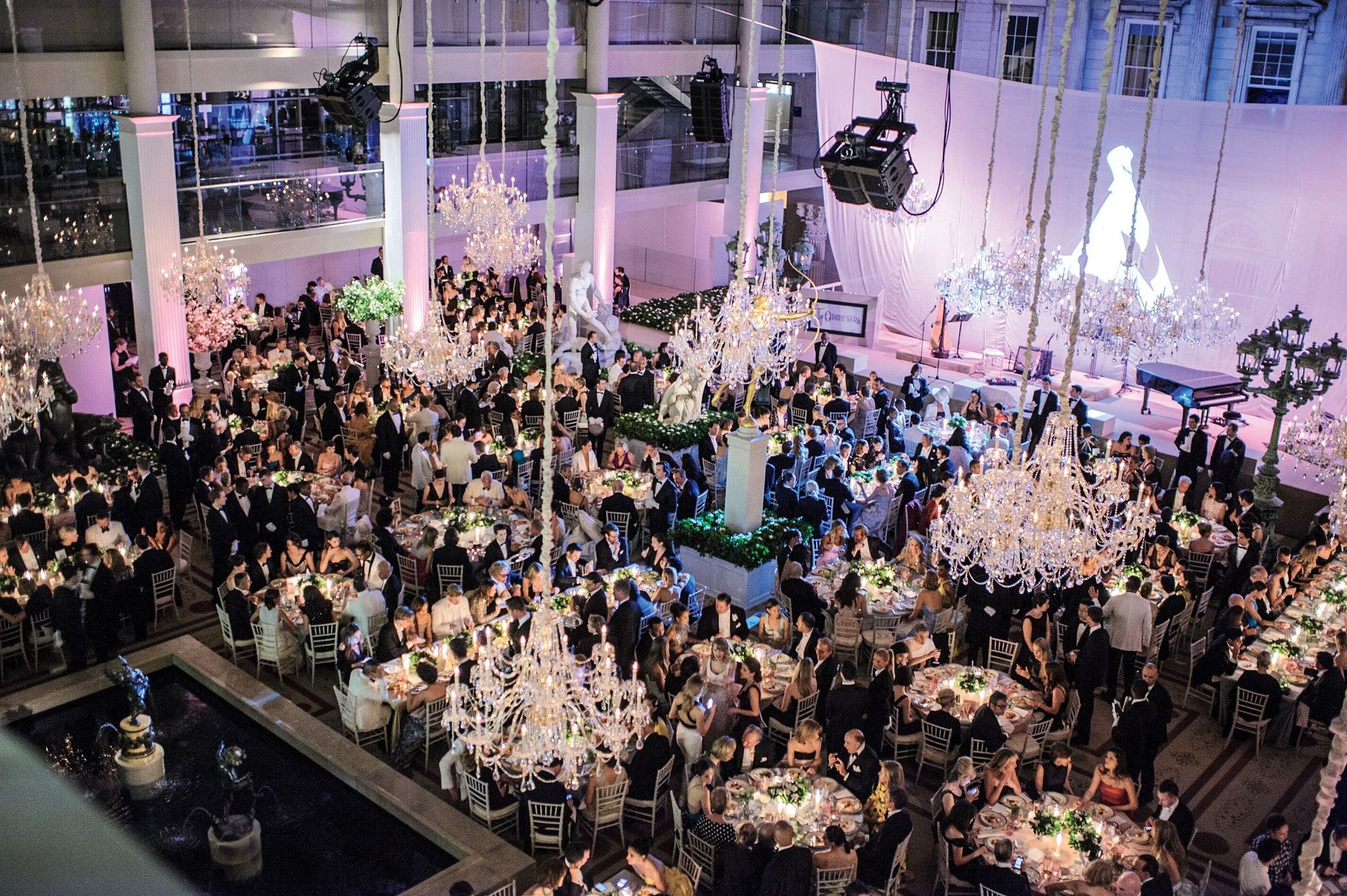 Photo: Hannah Thomson, Vogue, Met Gala 2014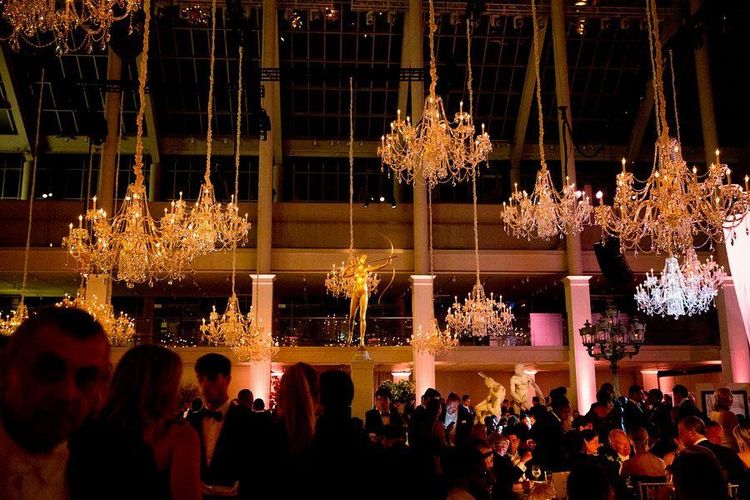 Photo: Kevin Tachman, Vogue, Met Gala 2014
Punk Chaos To Couture 2013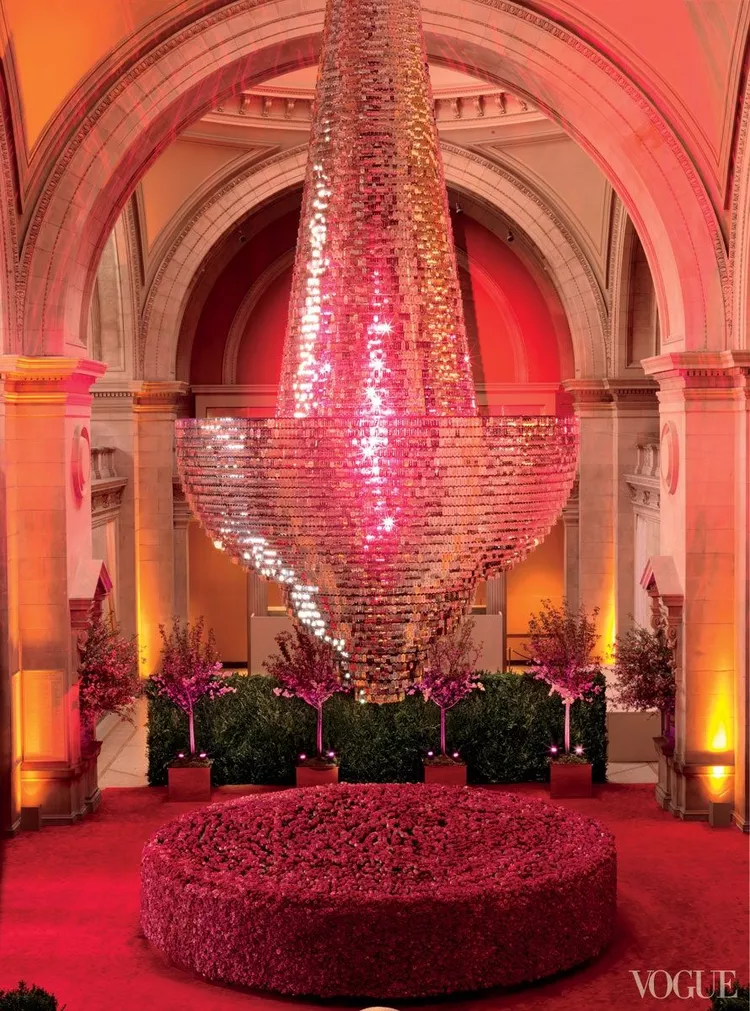 Photo: Eric Boman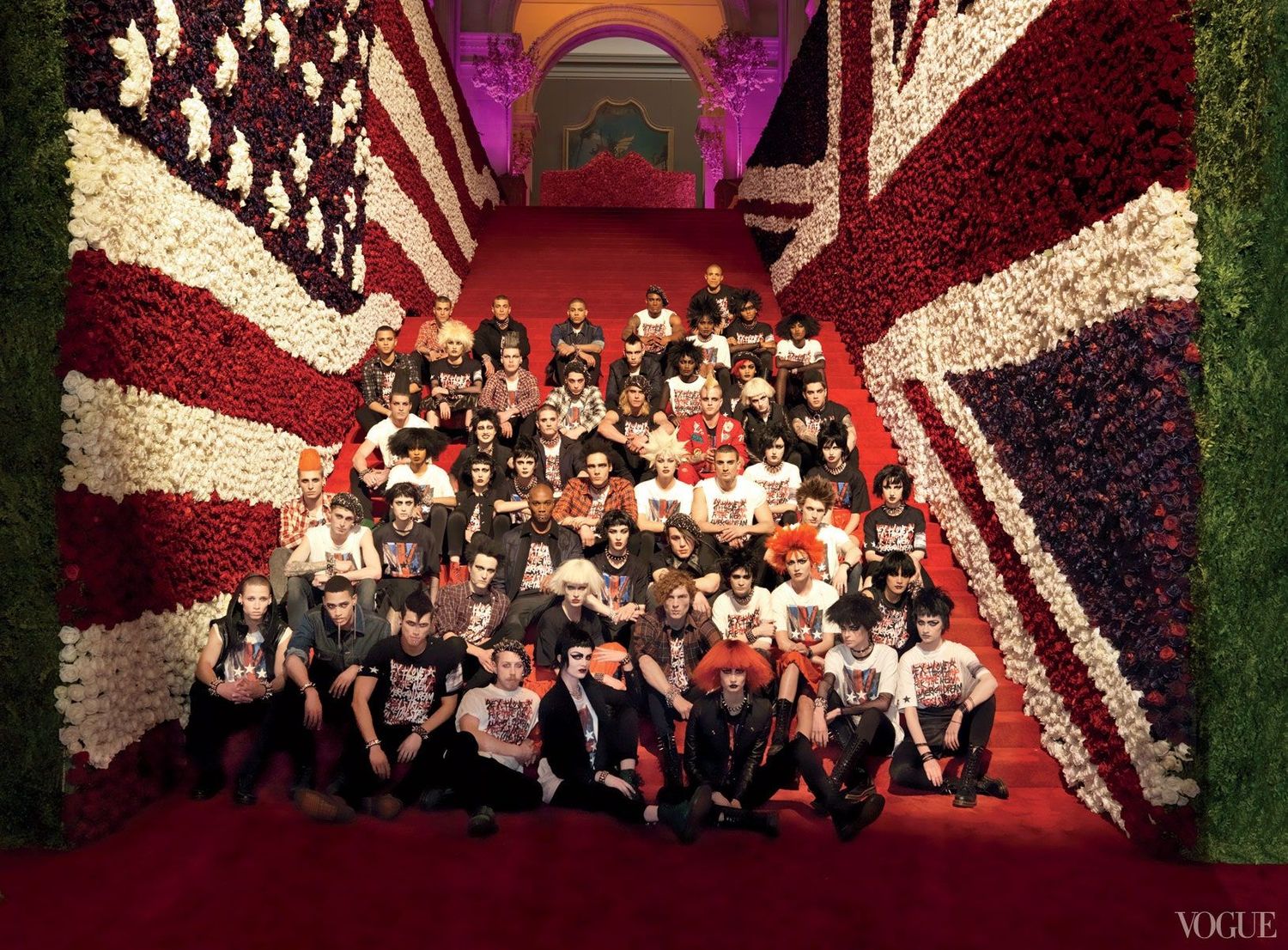 Photo: Eric Boman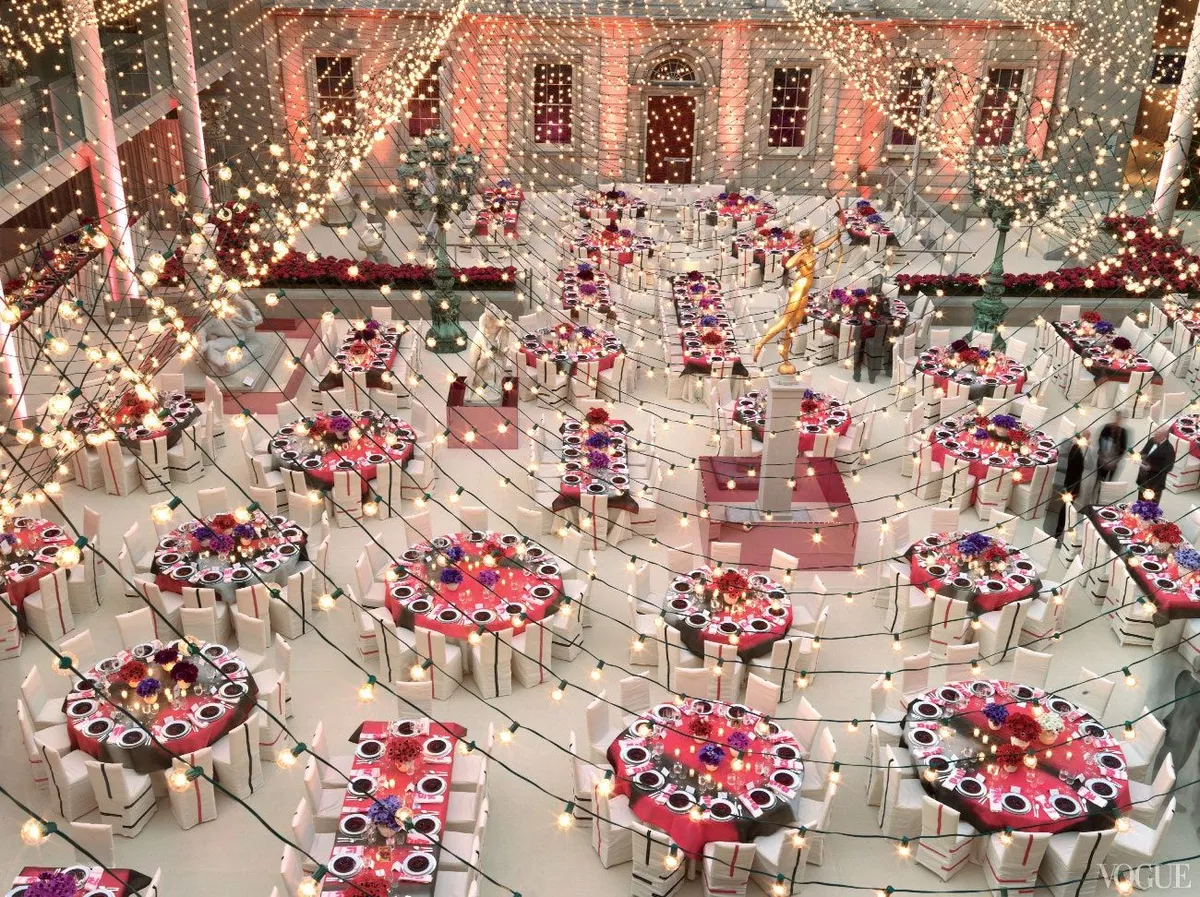 Photo: Eric Boman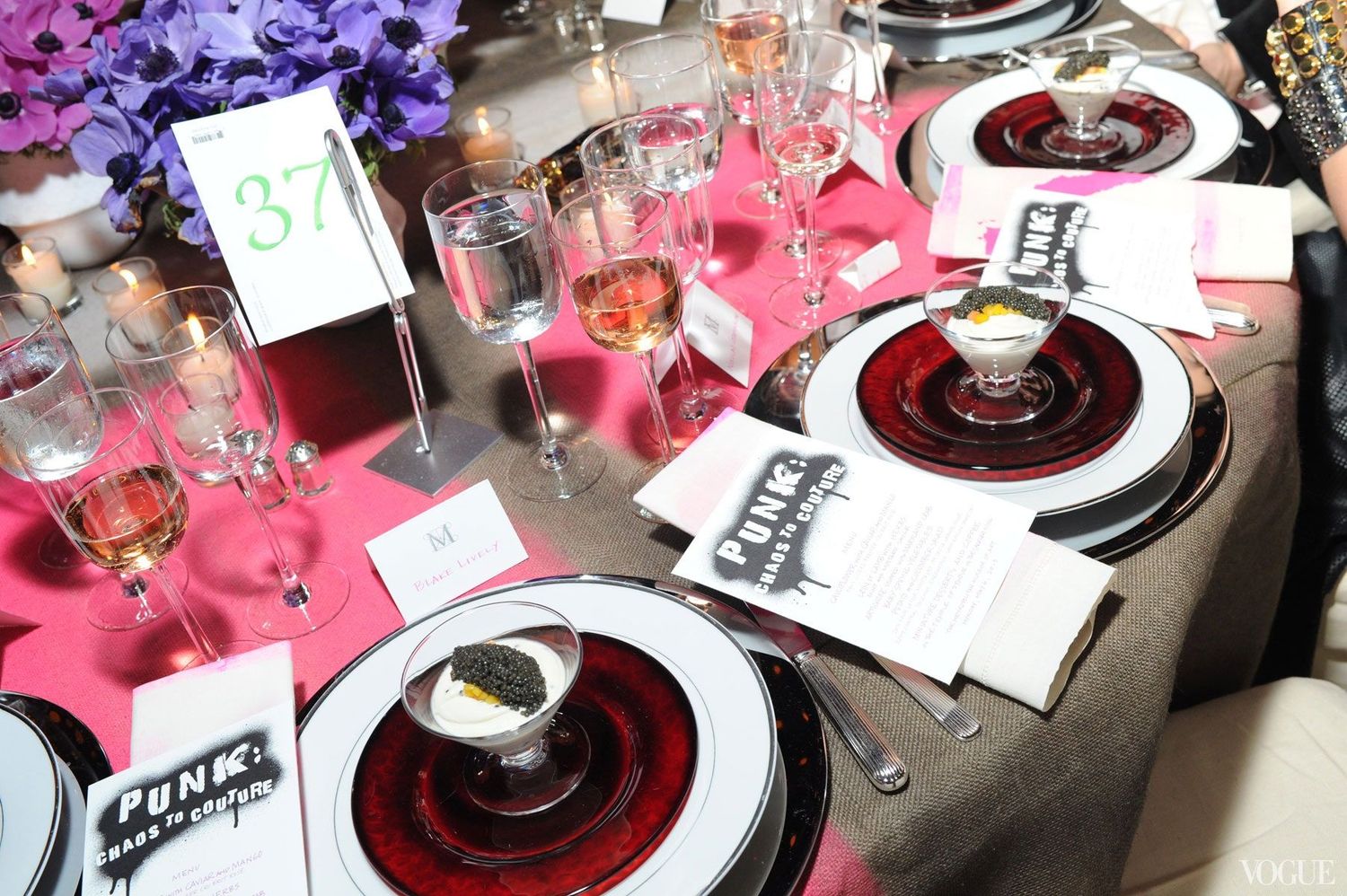 Photo: Mimi Ritzen Crawford
Schiaparelli & Prada Impossible Conversations 2012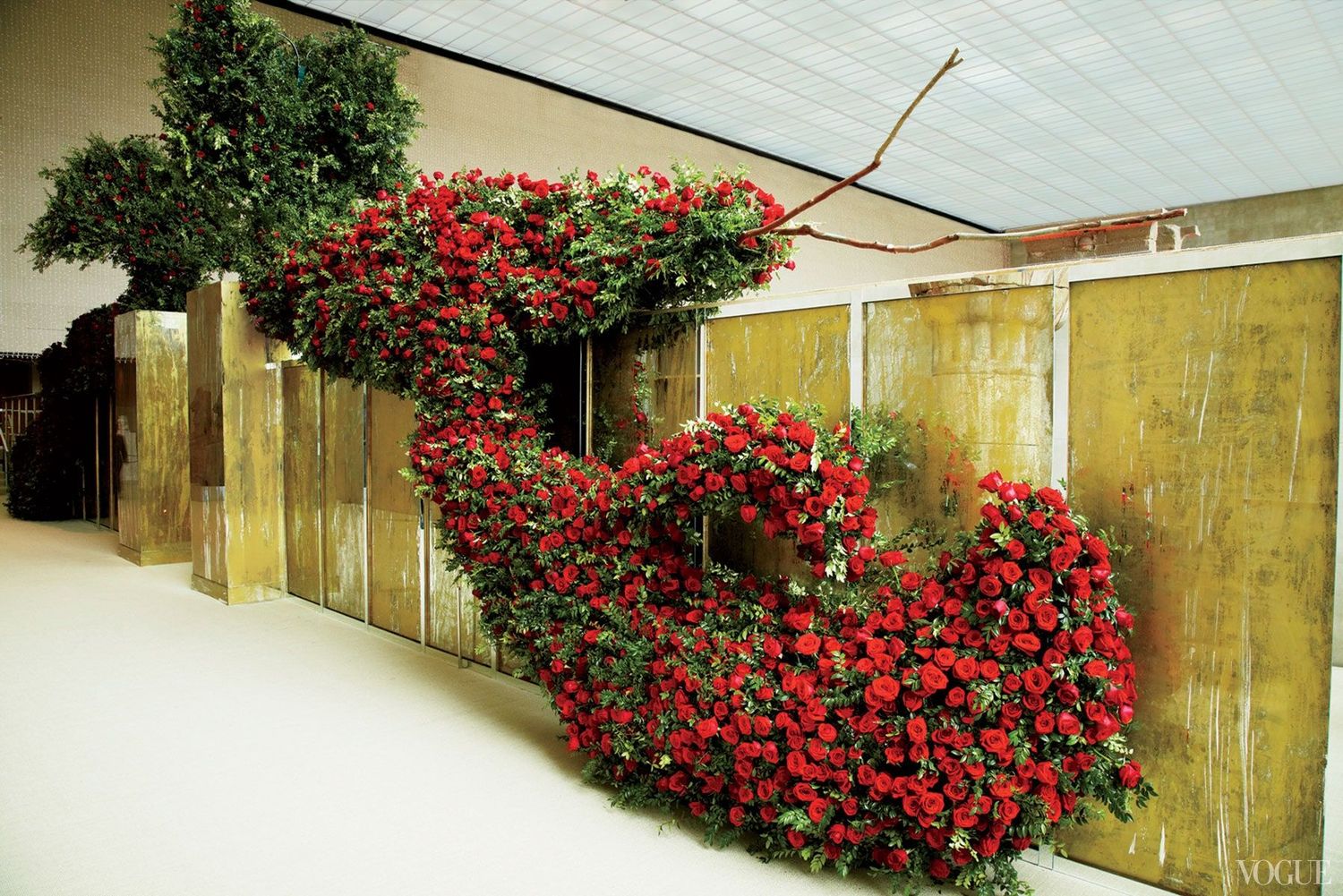 Photo: Eric Boman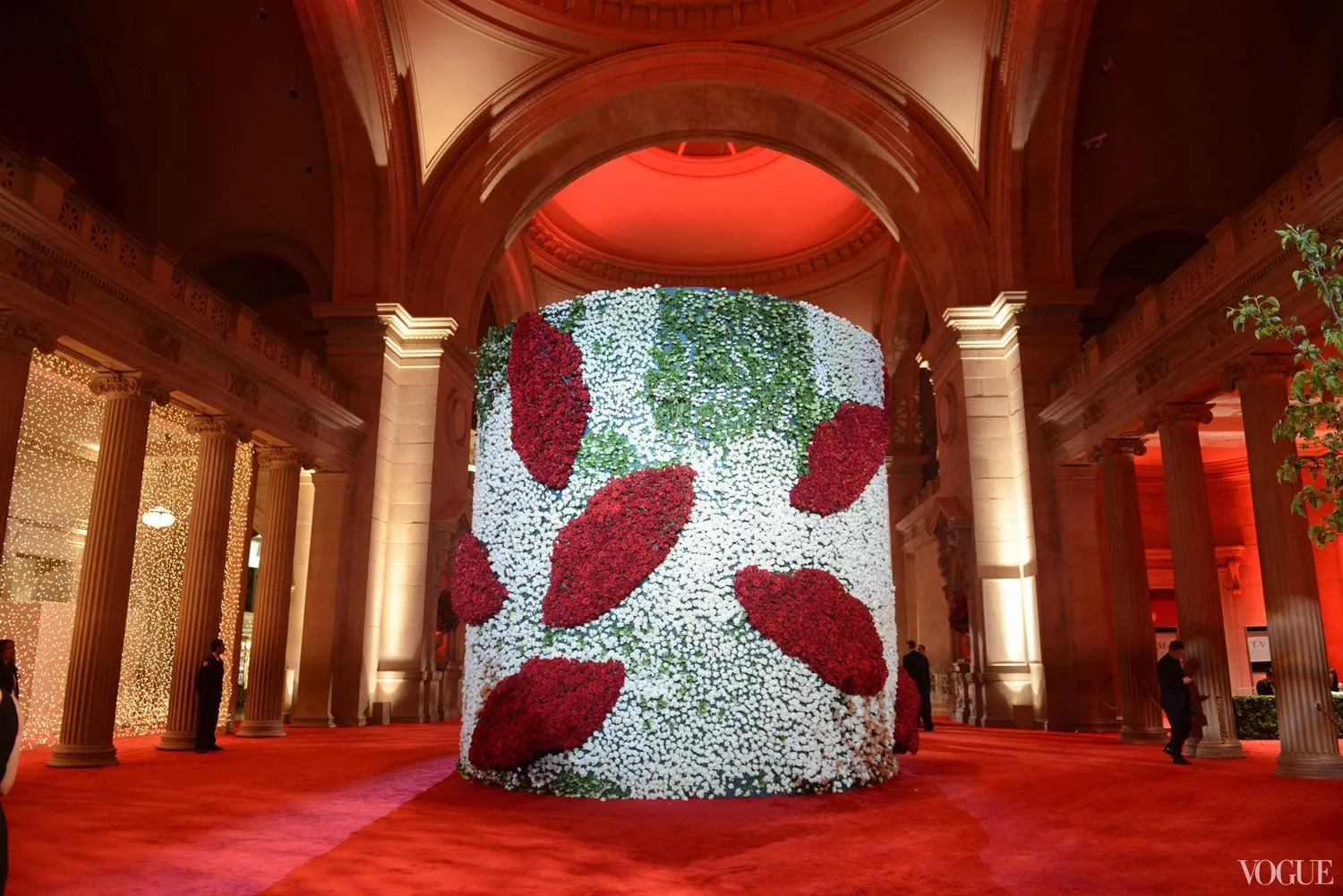 Photo: Hannah Thomson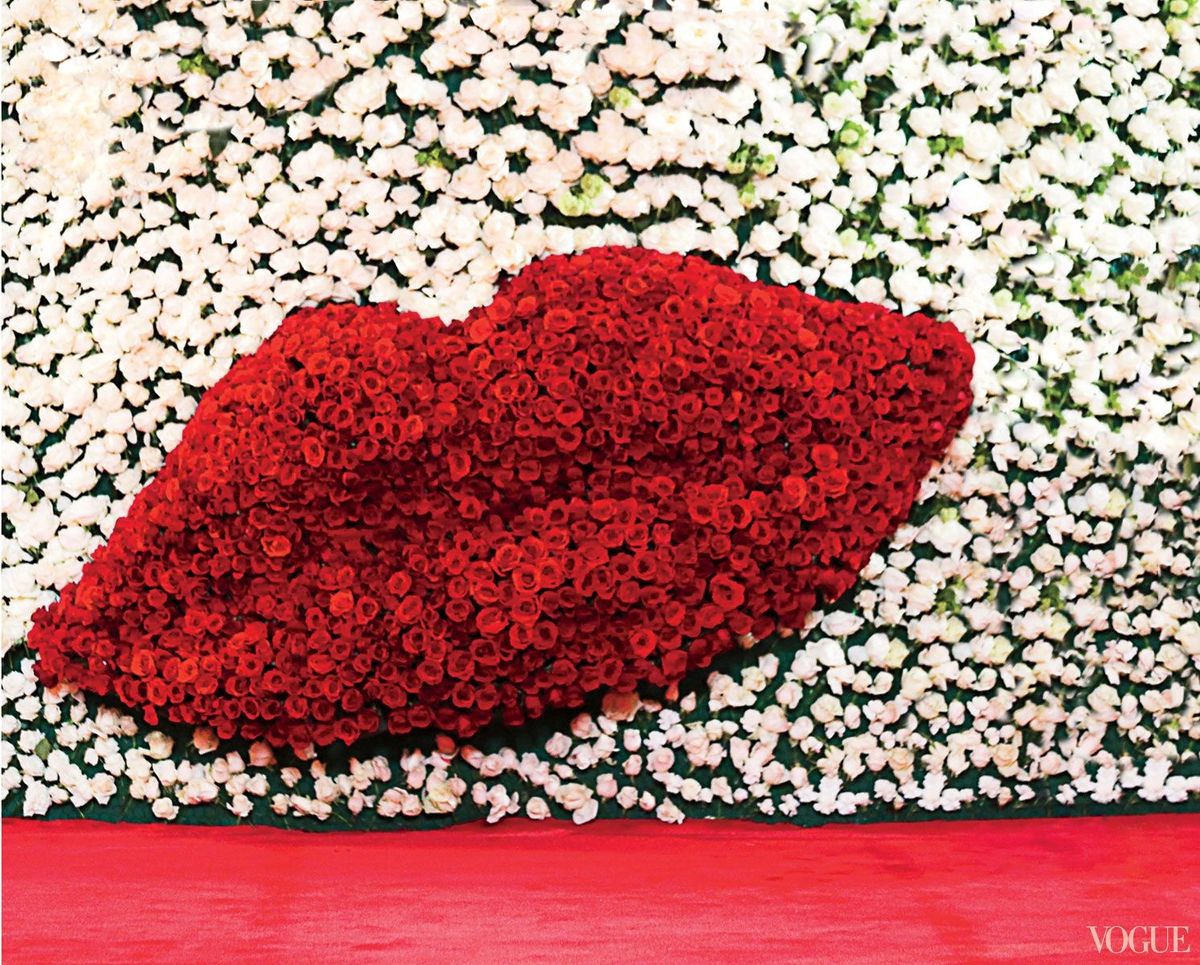 Photo: Julian Mackler/BFAnyc.com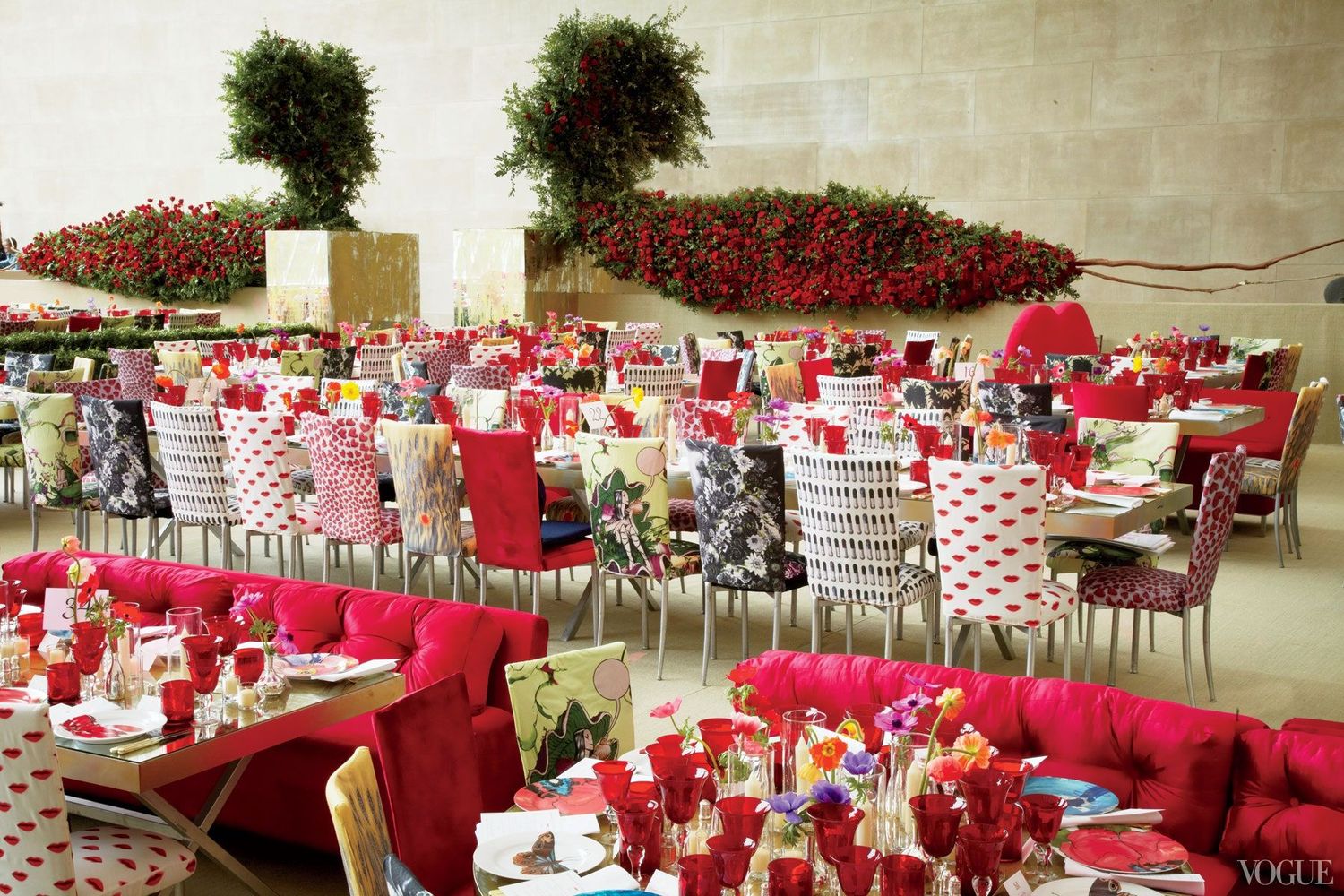 Photo: Eric Boman
Alexander Mcqueen Savage Beauty 2011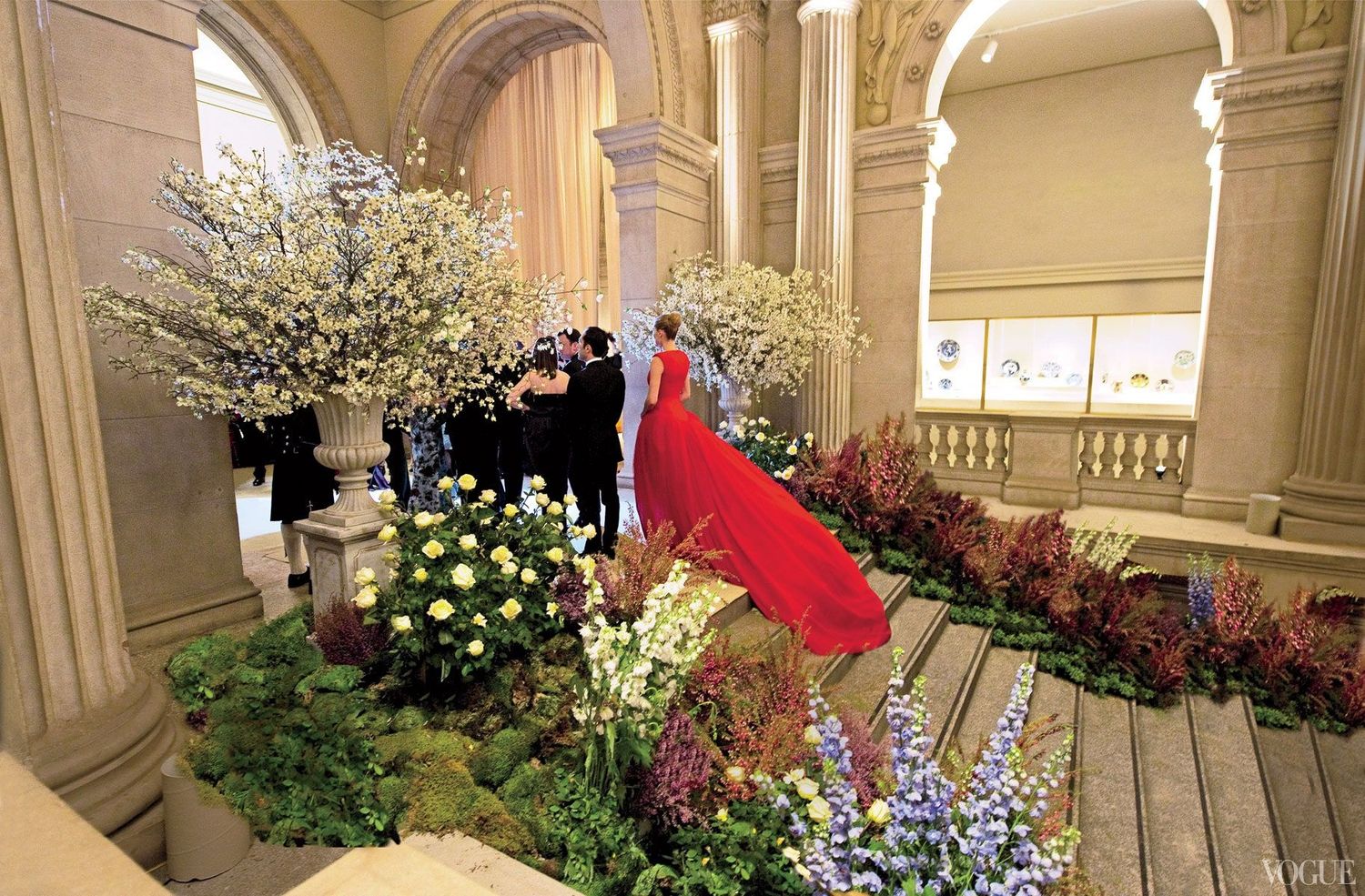 Photo: Hannah Thomson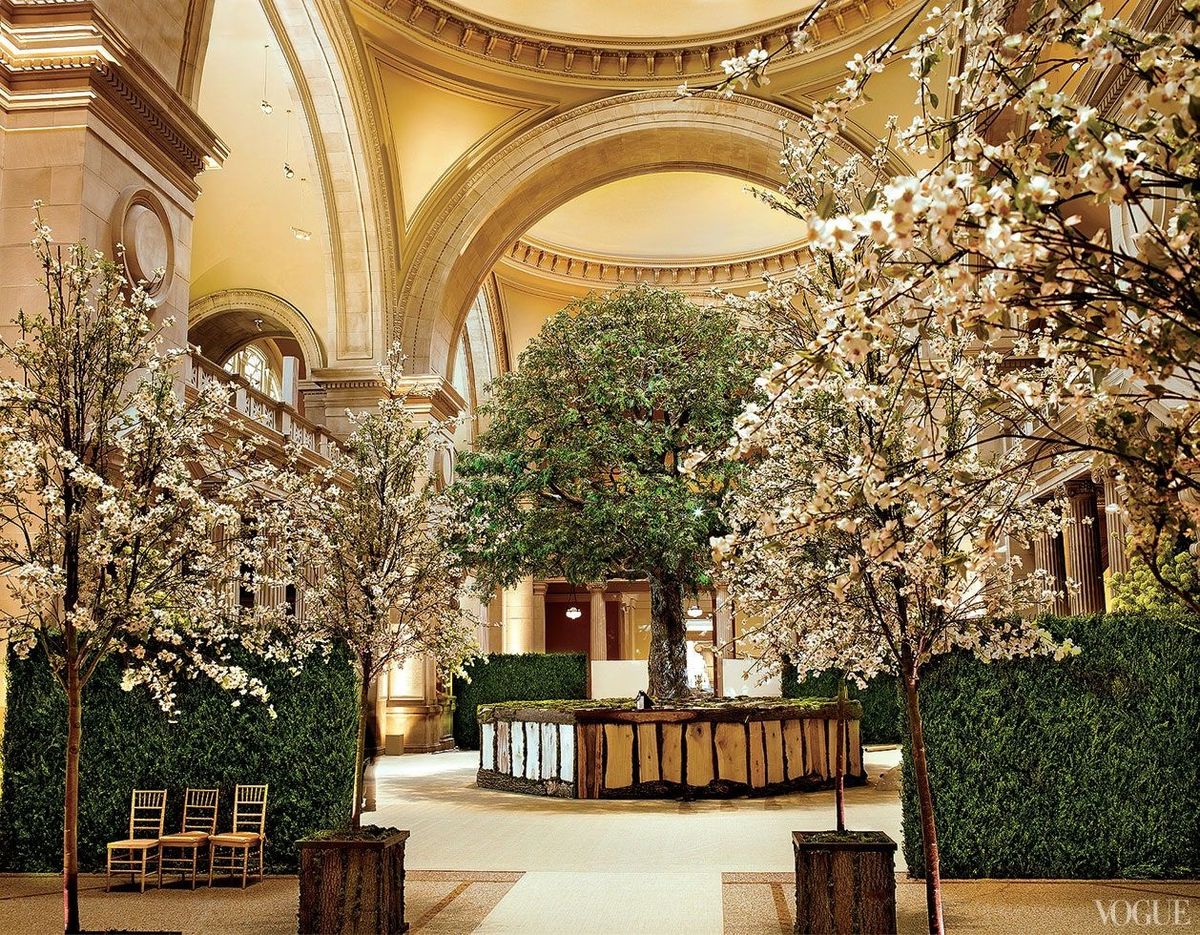 Photo: Eric Boman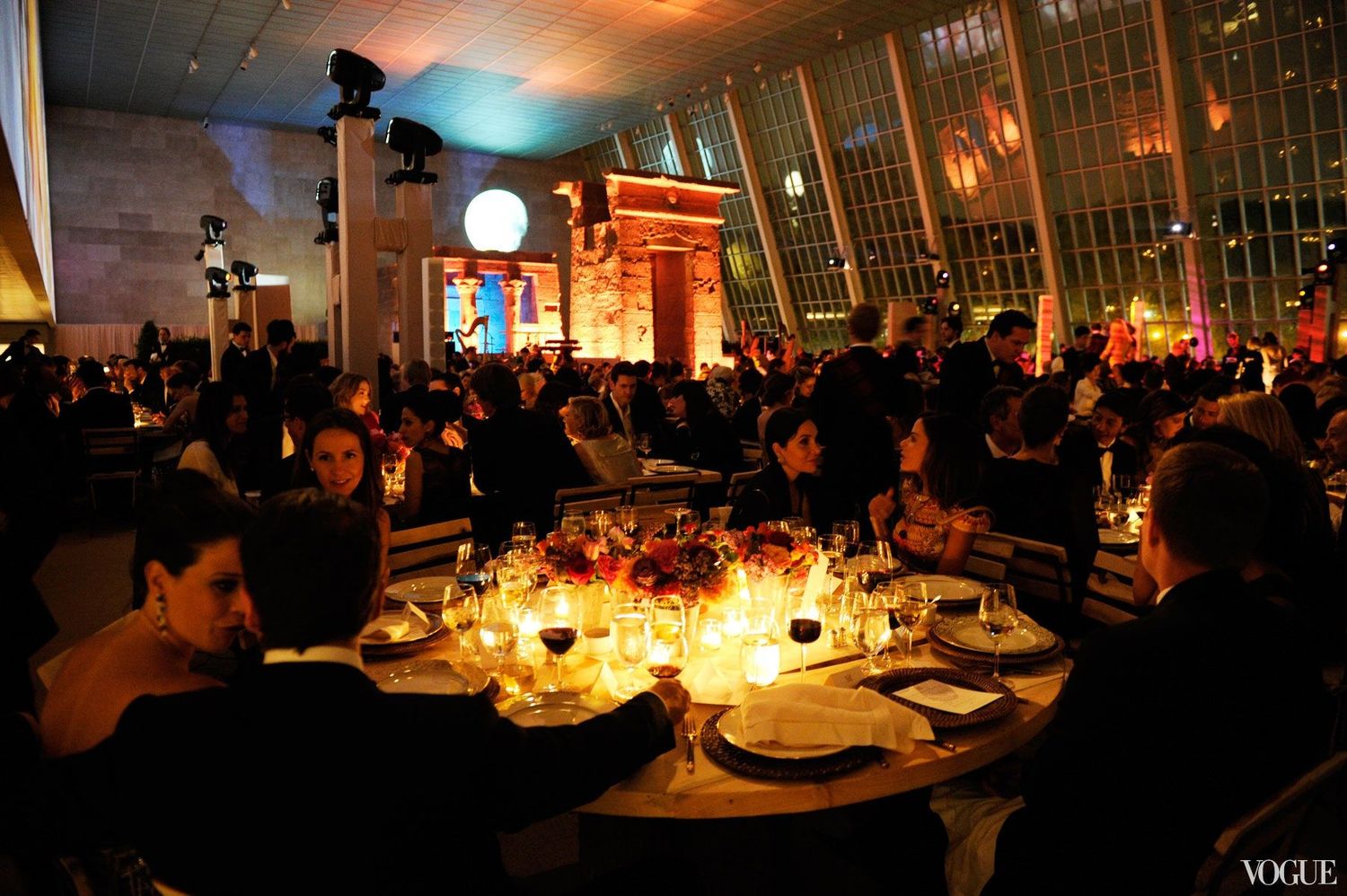 Photo: Evan Sung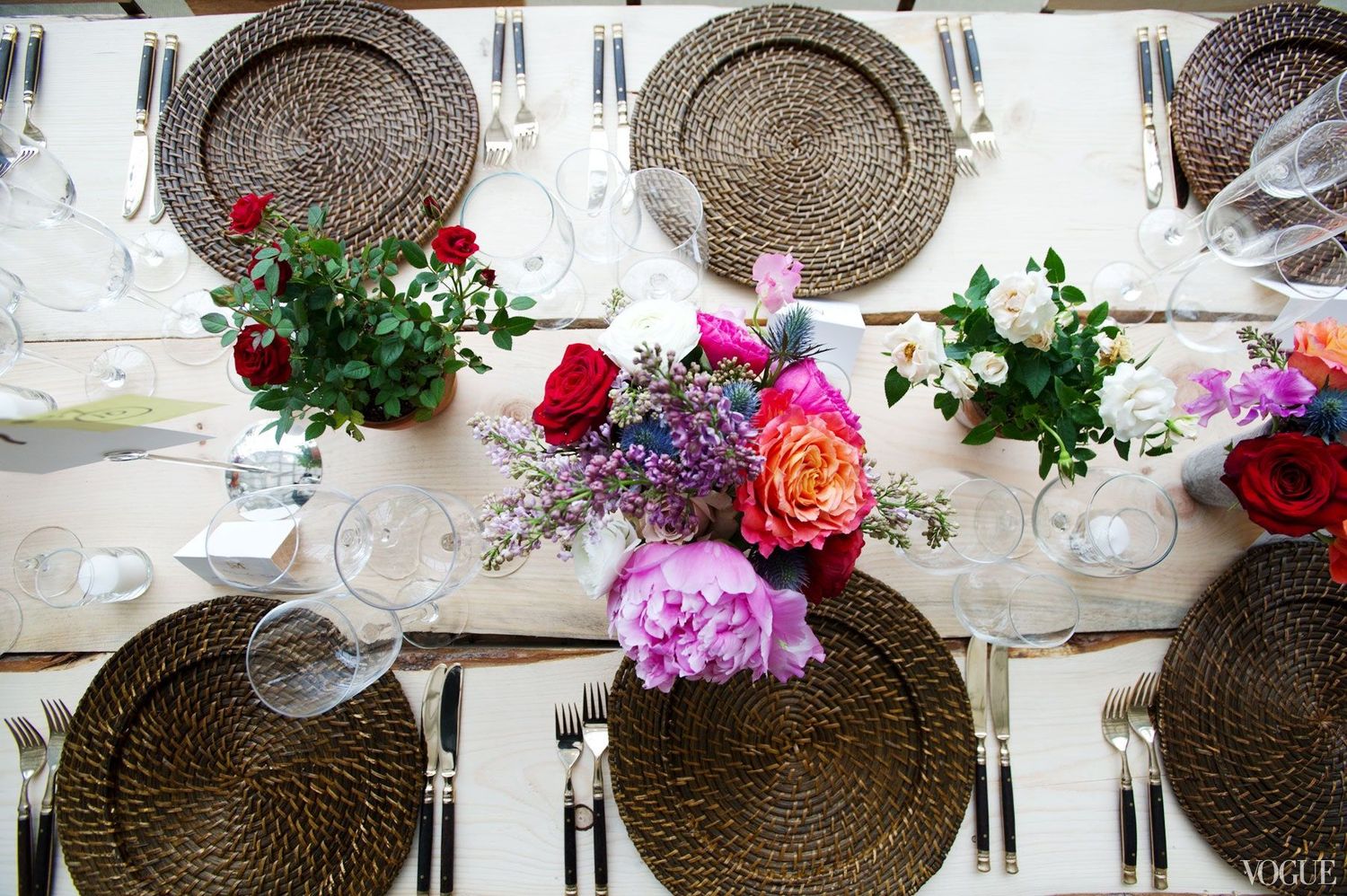 Photo: Mimi Ritzen Crawford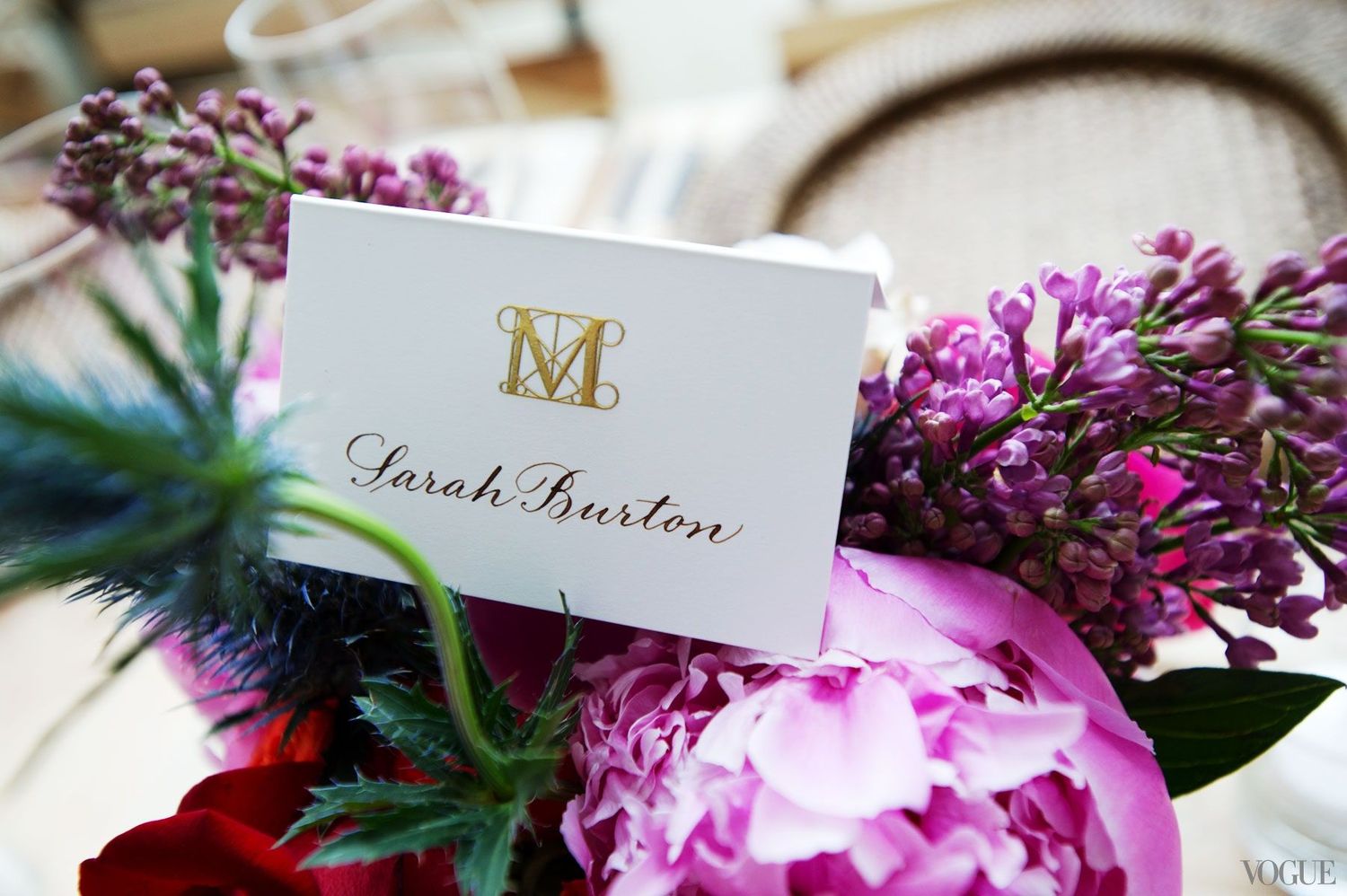 Photo: Mimi Ritzen Crawford
American Woman Fashioning A National Identity 2010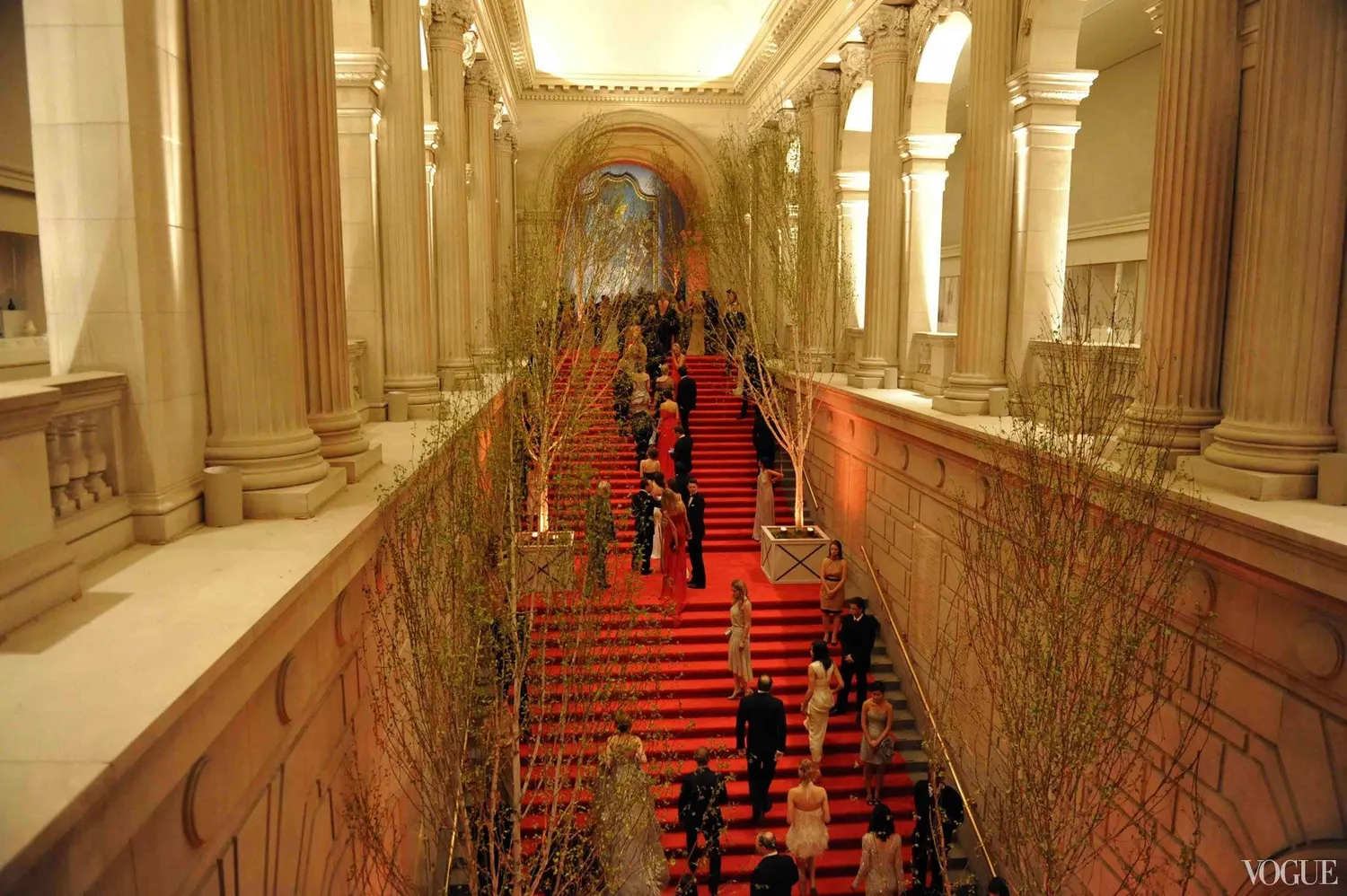 Photo: Hannah Thomson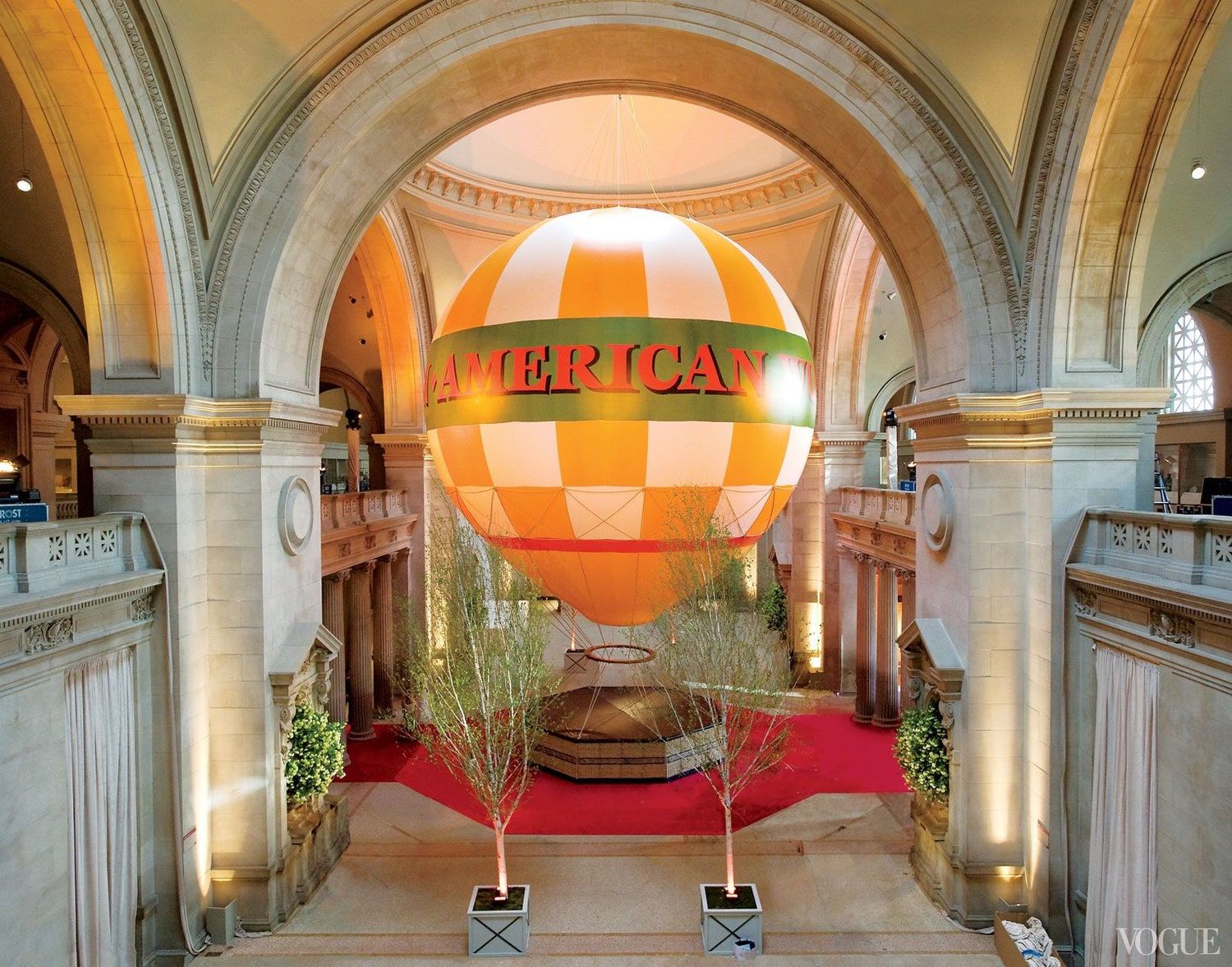 Photo: Joshua Bright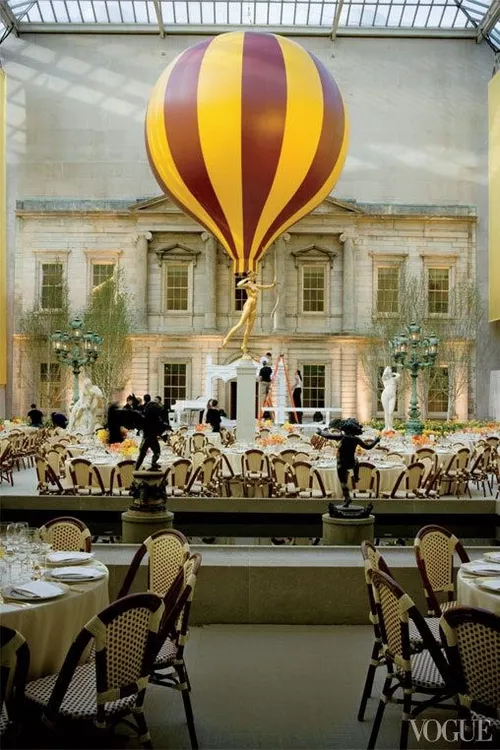 Photo: Eric Boman
The Model As Muse Embodying Fashion 2009
Photo: Hannah Thomson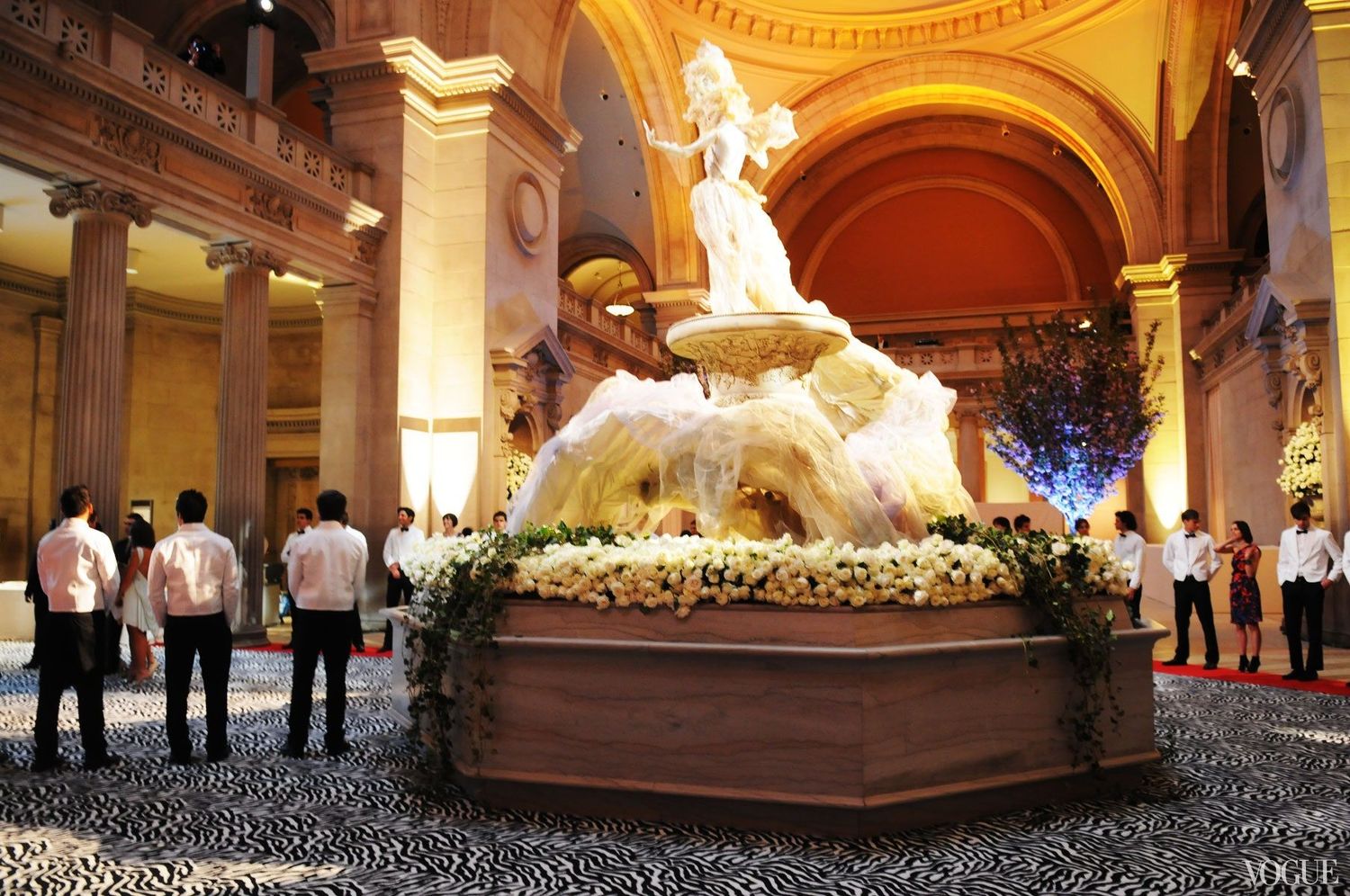 Photo: Hannah Thomson
Photo: Hannah Thomson
Superheroes Fashion And Fantasy 2008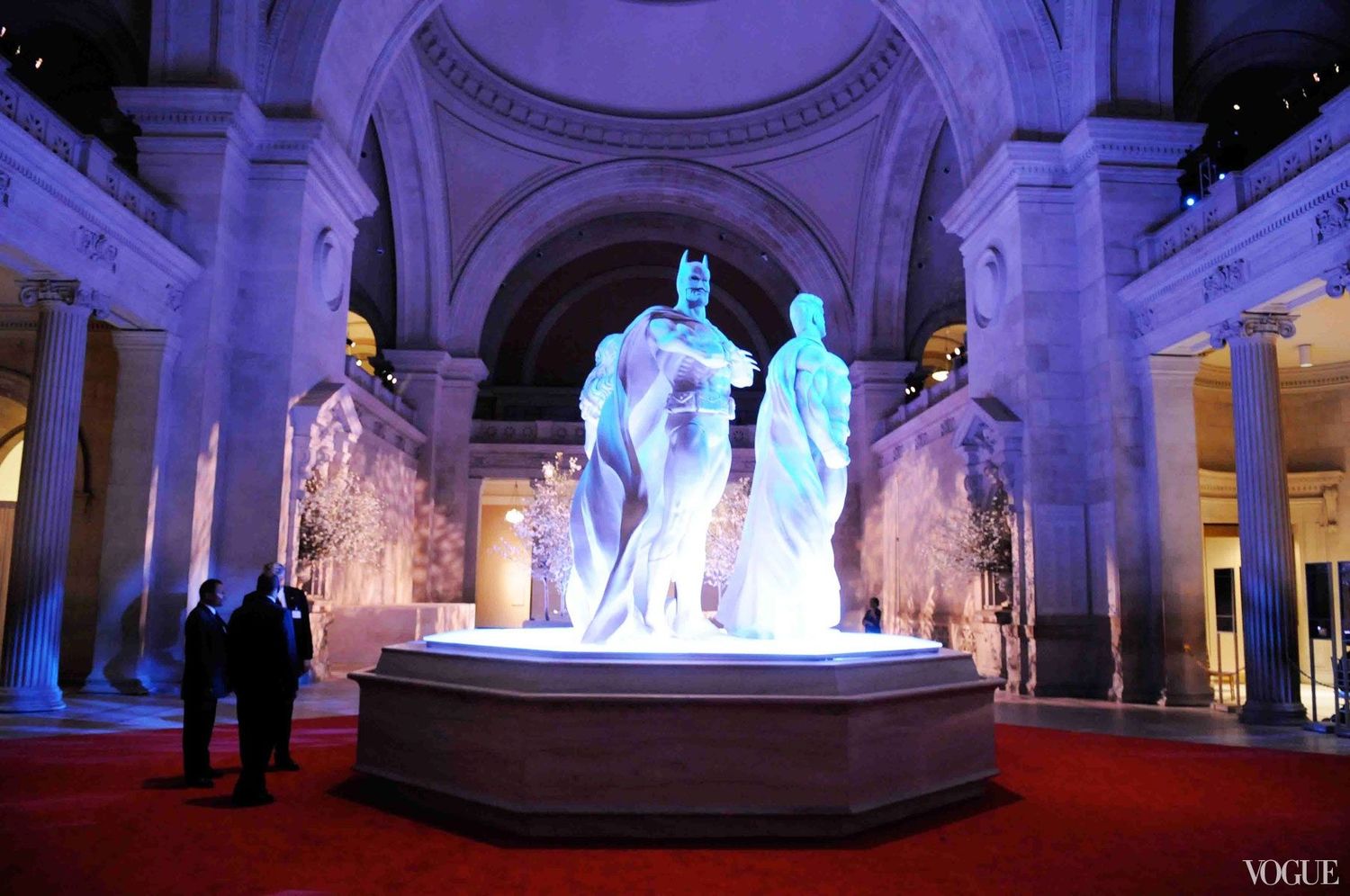 Photo: Hannah Thomson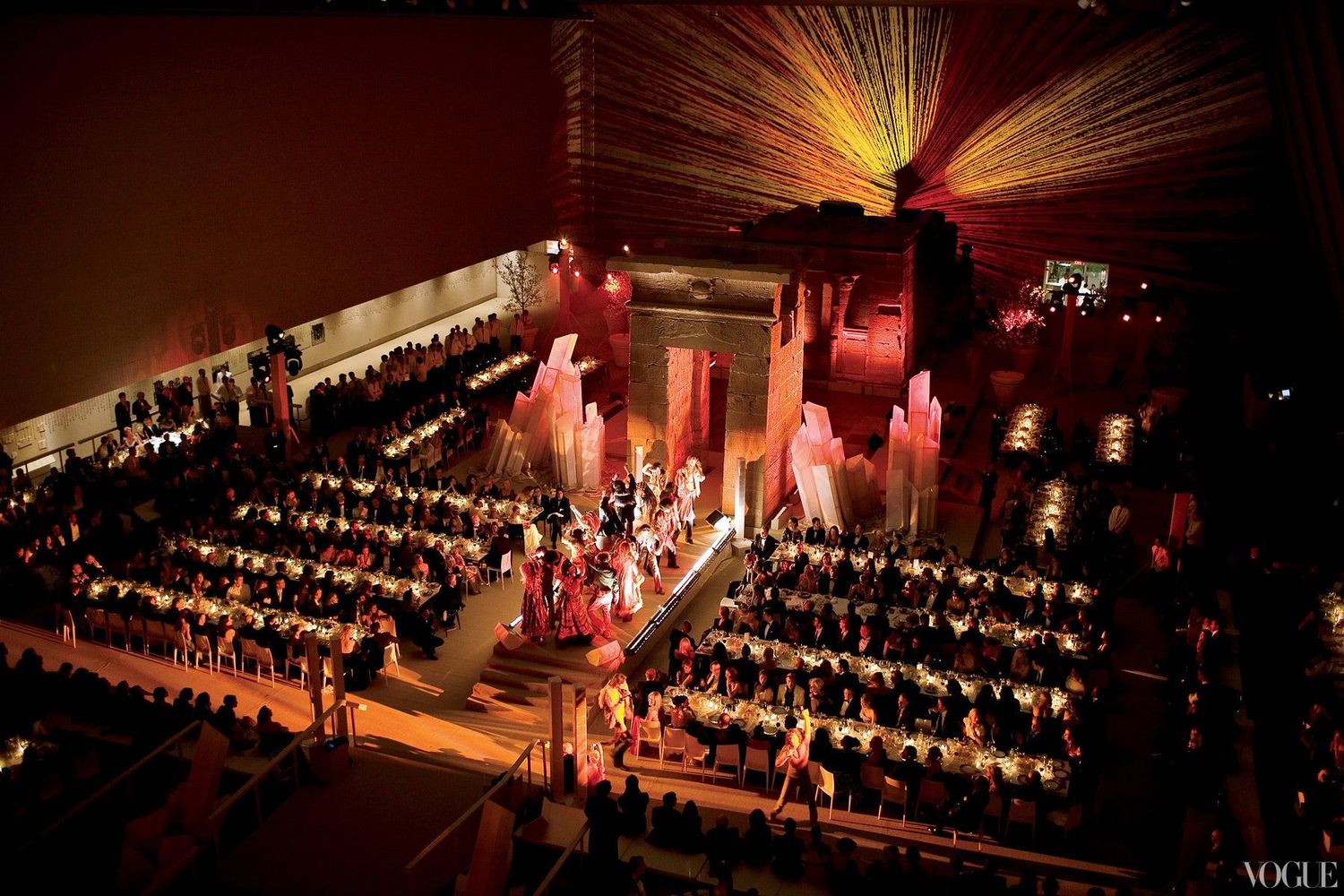 Photo: Michael Lisnet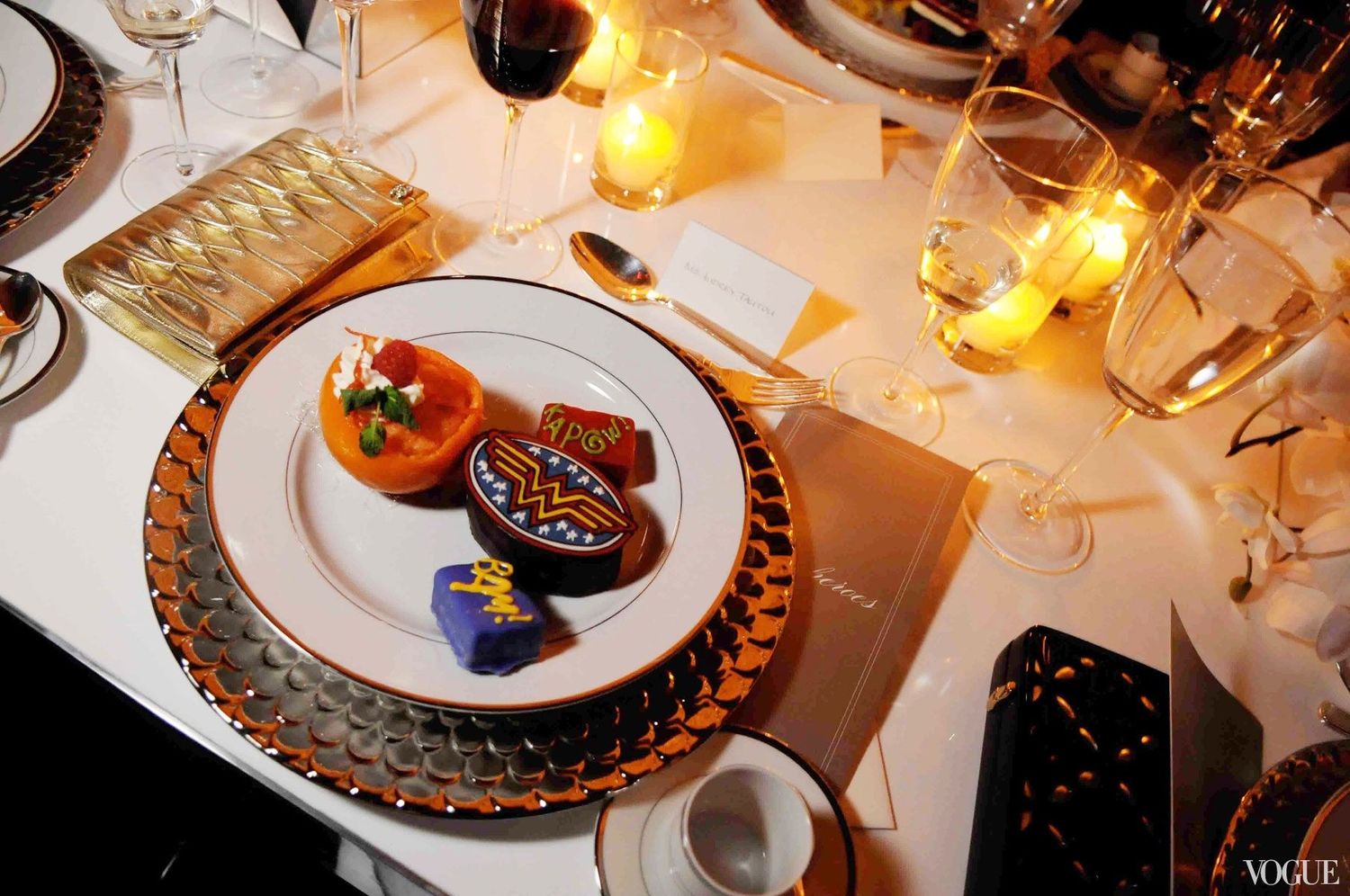 Photo: Hannah Thomson
Poiret King Of Fashion 2007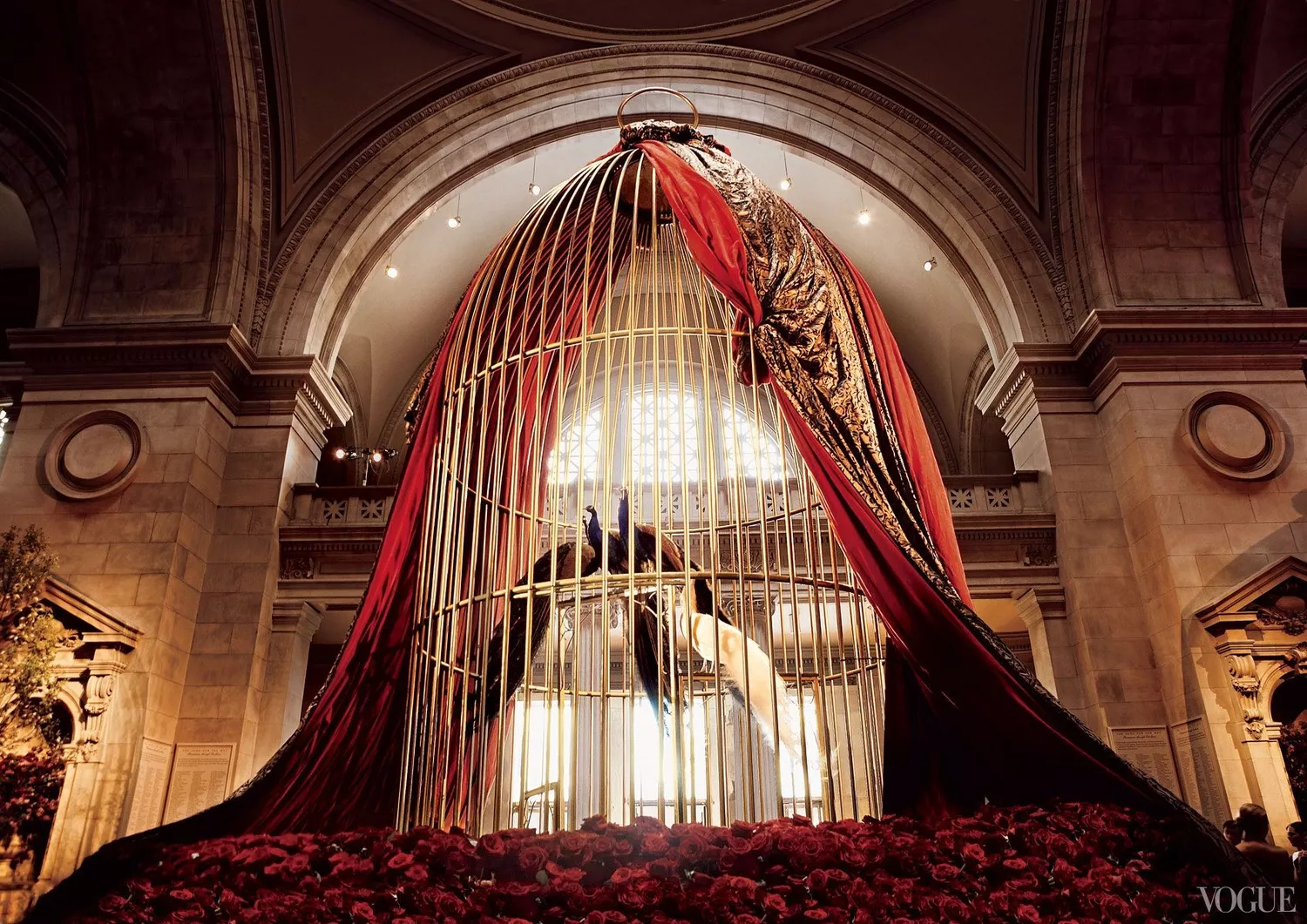 Photo: Robert Fairer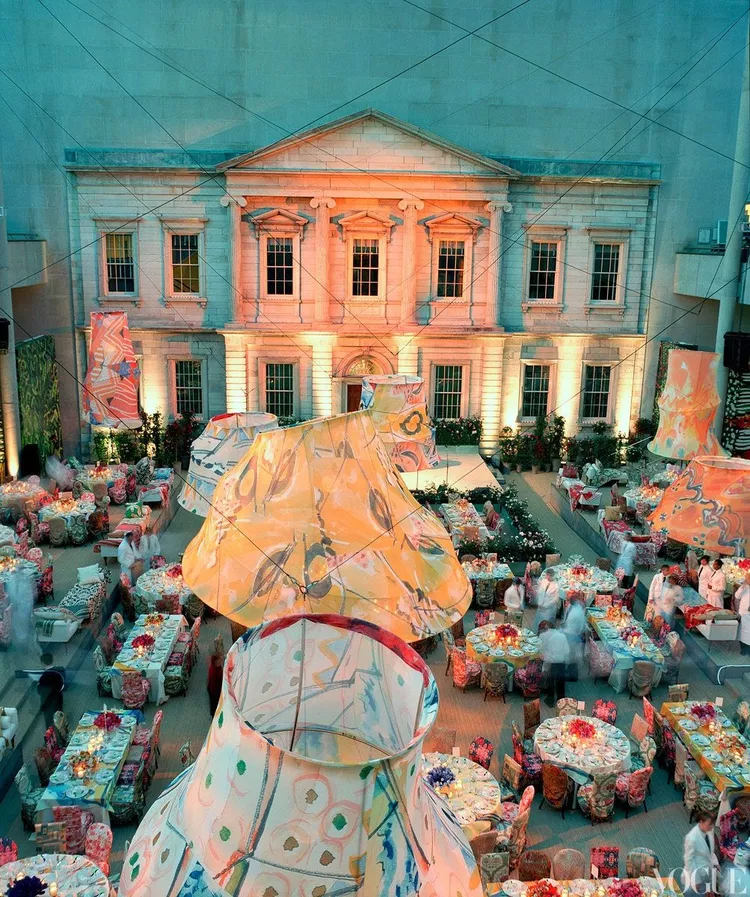 Photo: Michael Lisnet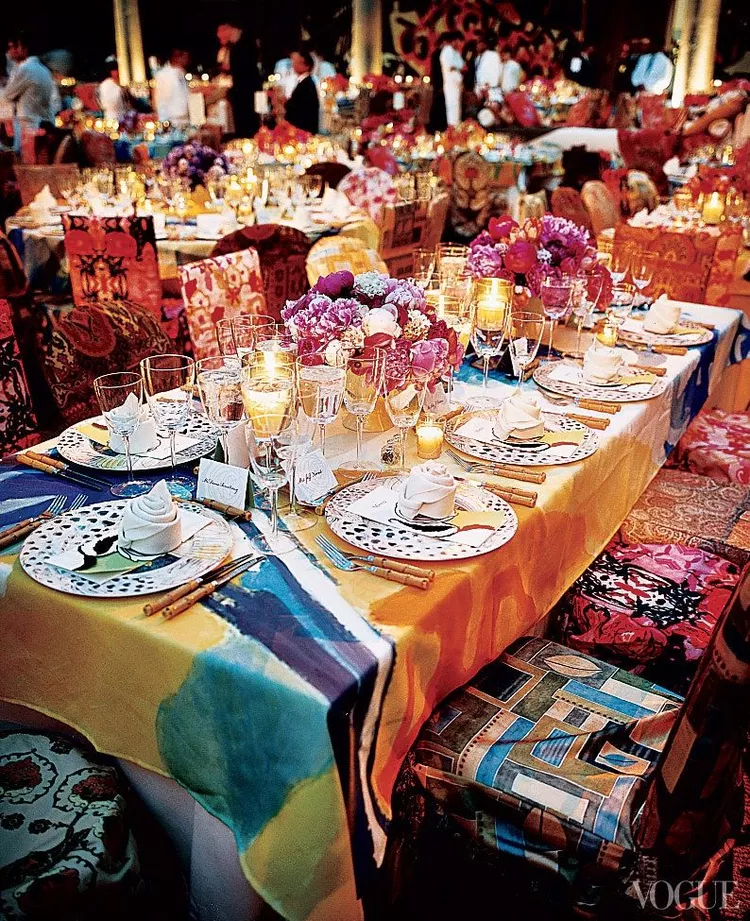 Photo: Robert Fairer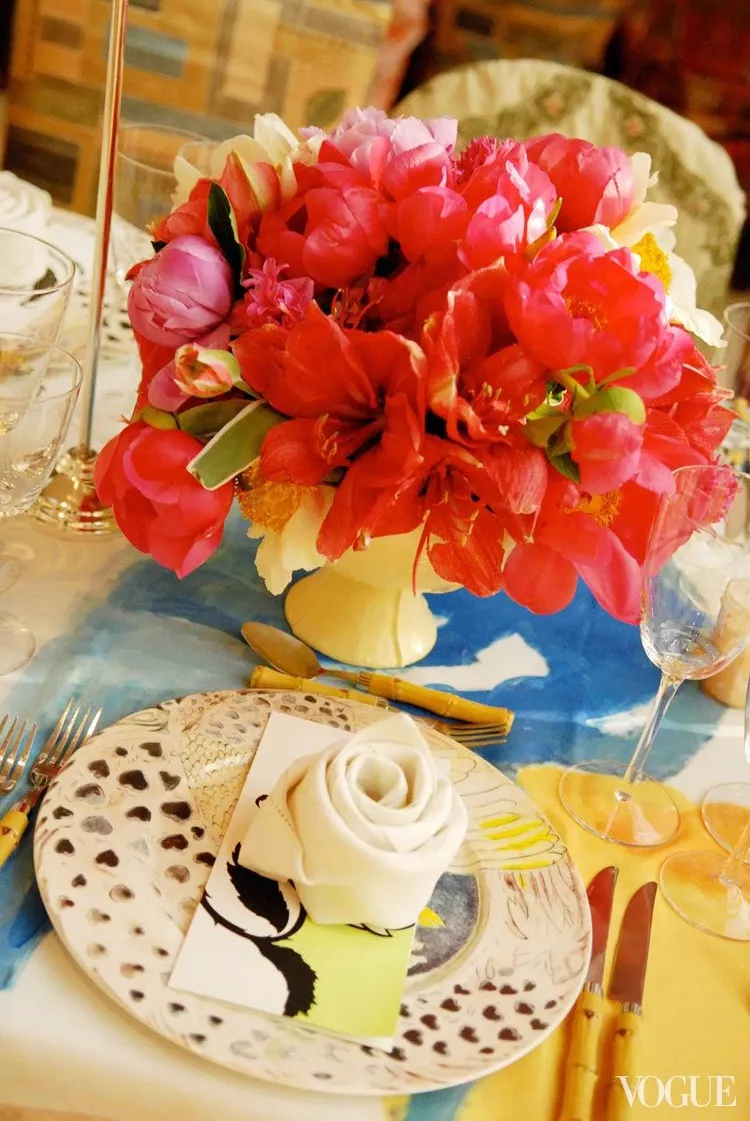 Photo: Hannah Thomson
Anglomania Tradition And Transgression In British Fashion 2006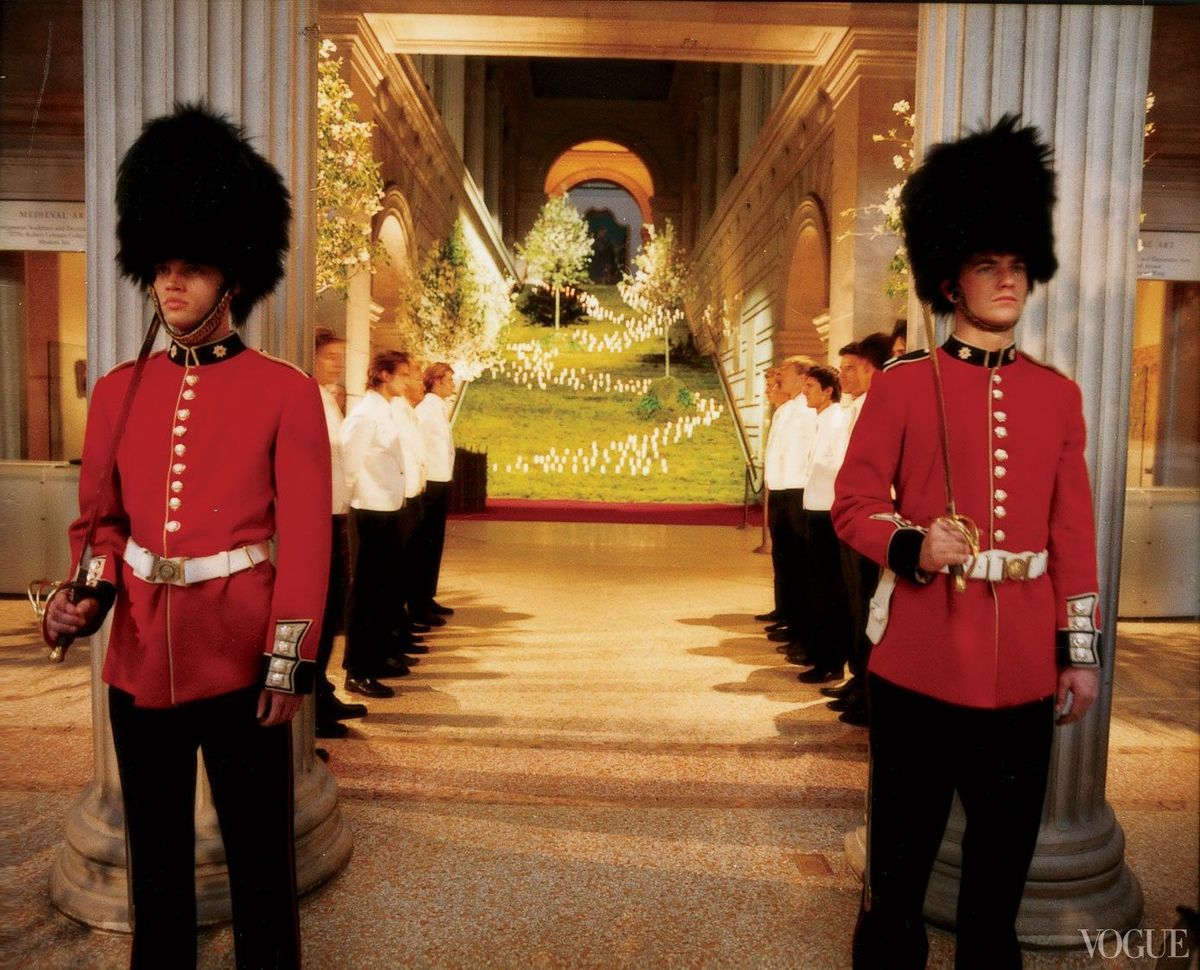 Photo: Michael Lisnet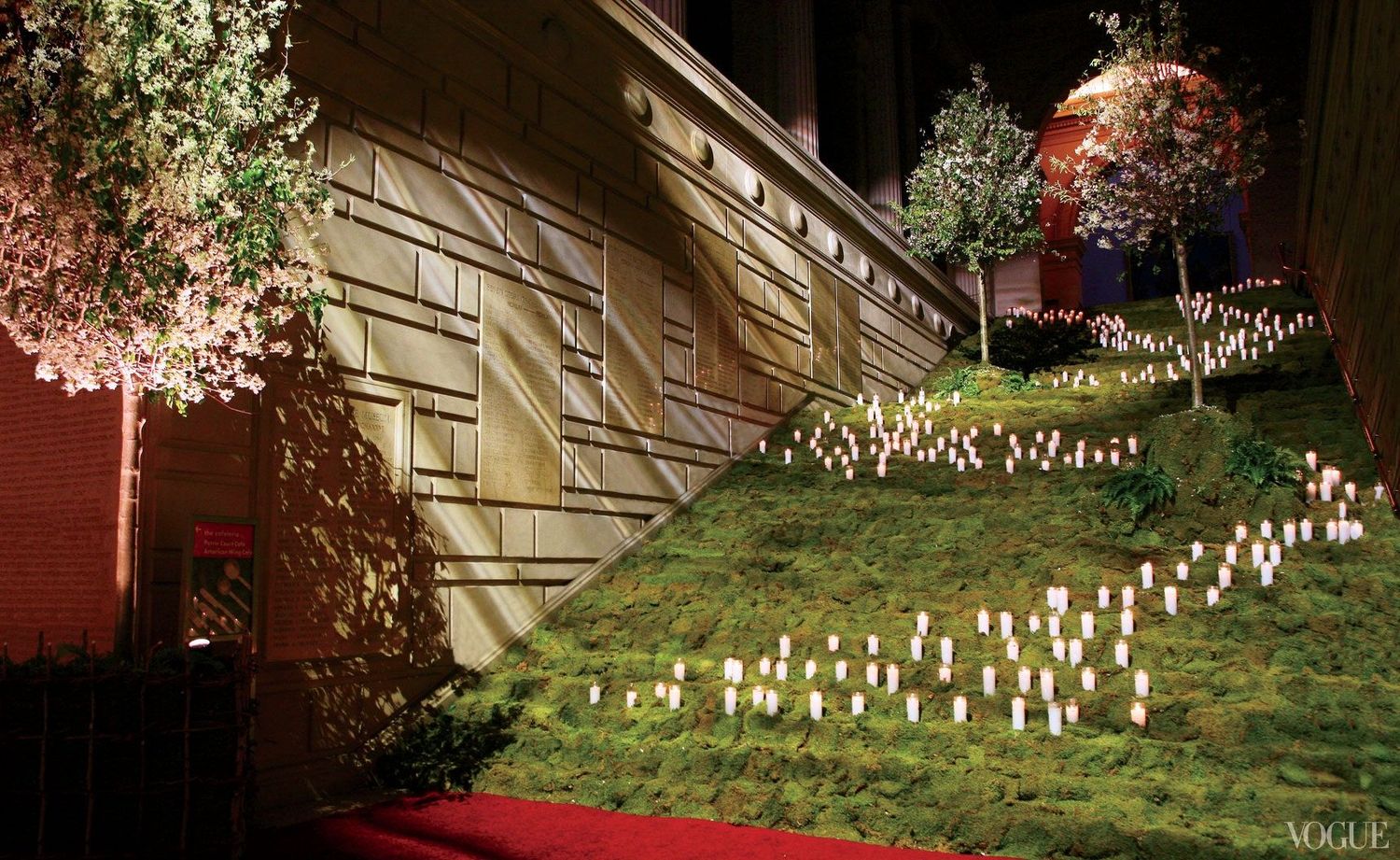 Photo: Michael Lisnet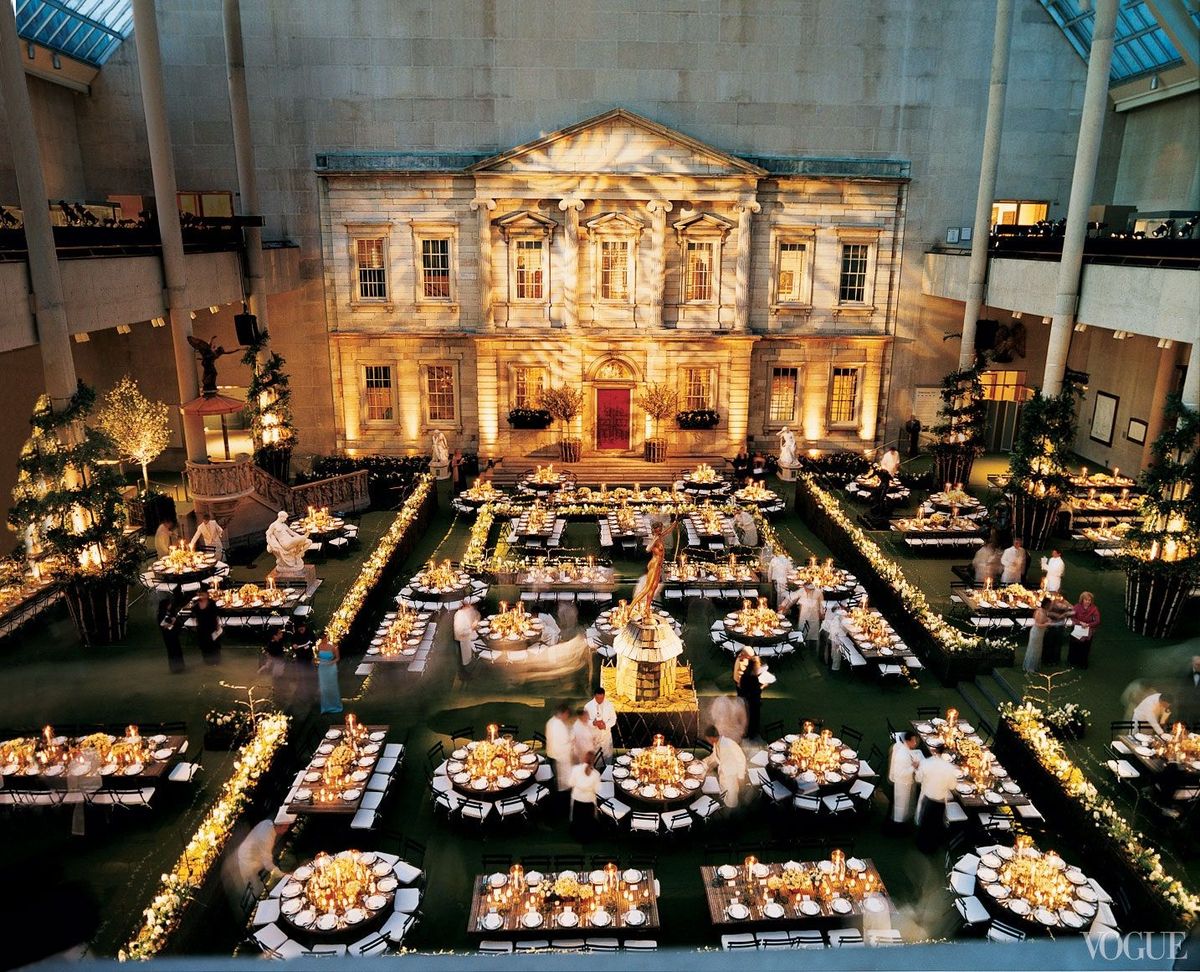 Photo: Michael Lisnet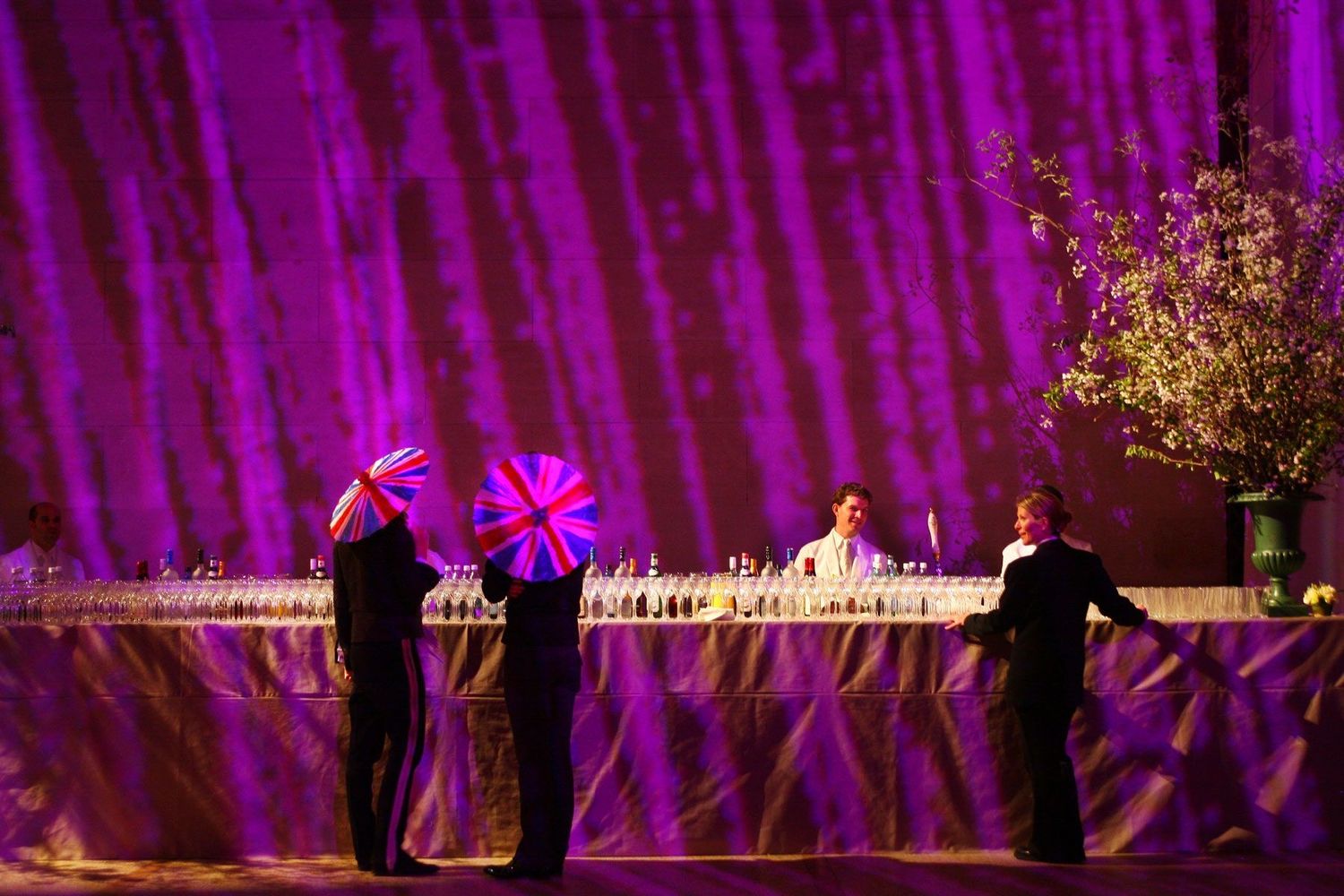 Photo: Marvi Lacar/Getty Images
Chanel 2005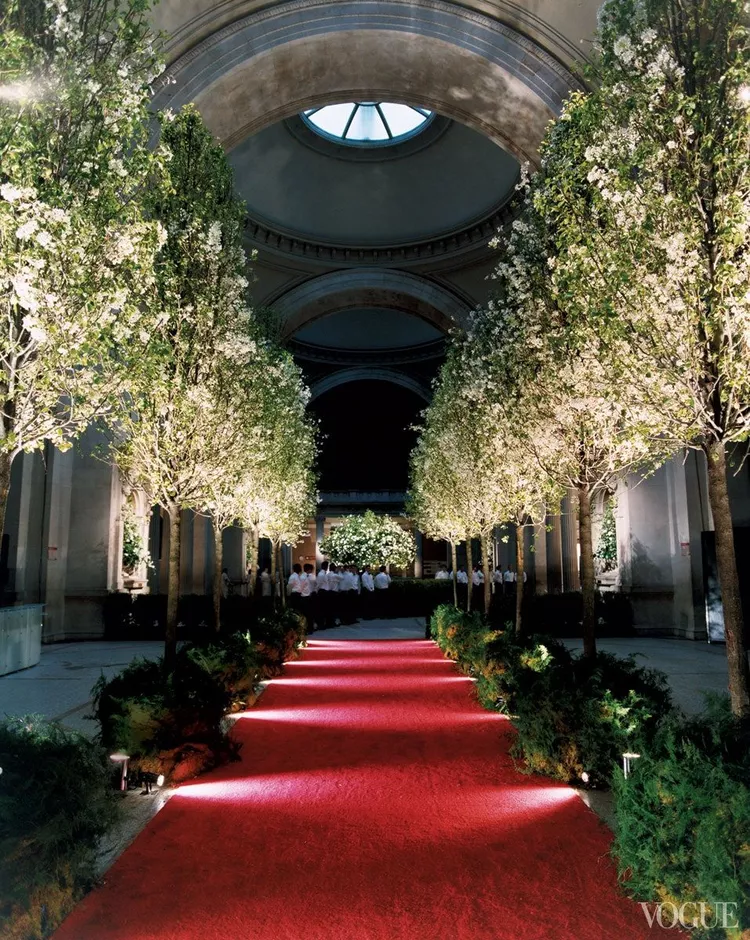 Photo: Jason Dewey/Courtesy of David Monn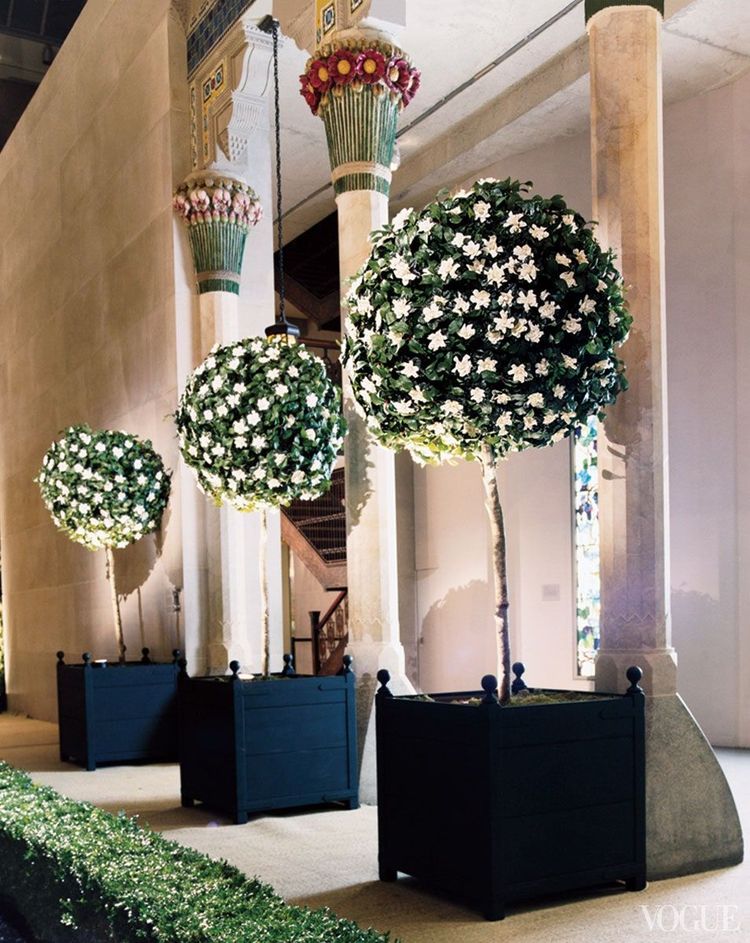 Photo: Jason Dewey/Courtesy of David Monn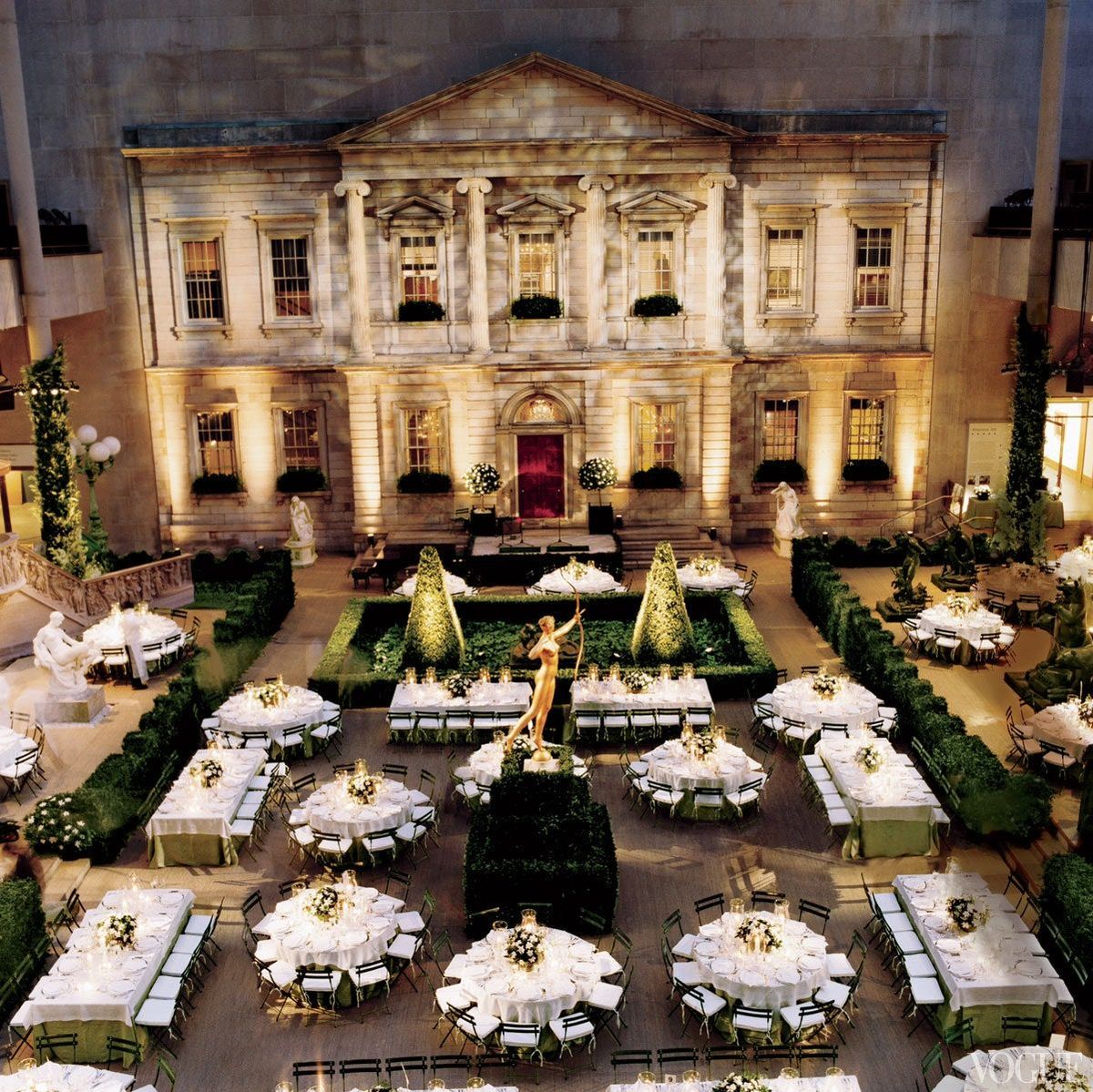 Photo: Jason Dewey/Courtesy of David Monn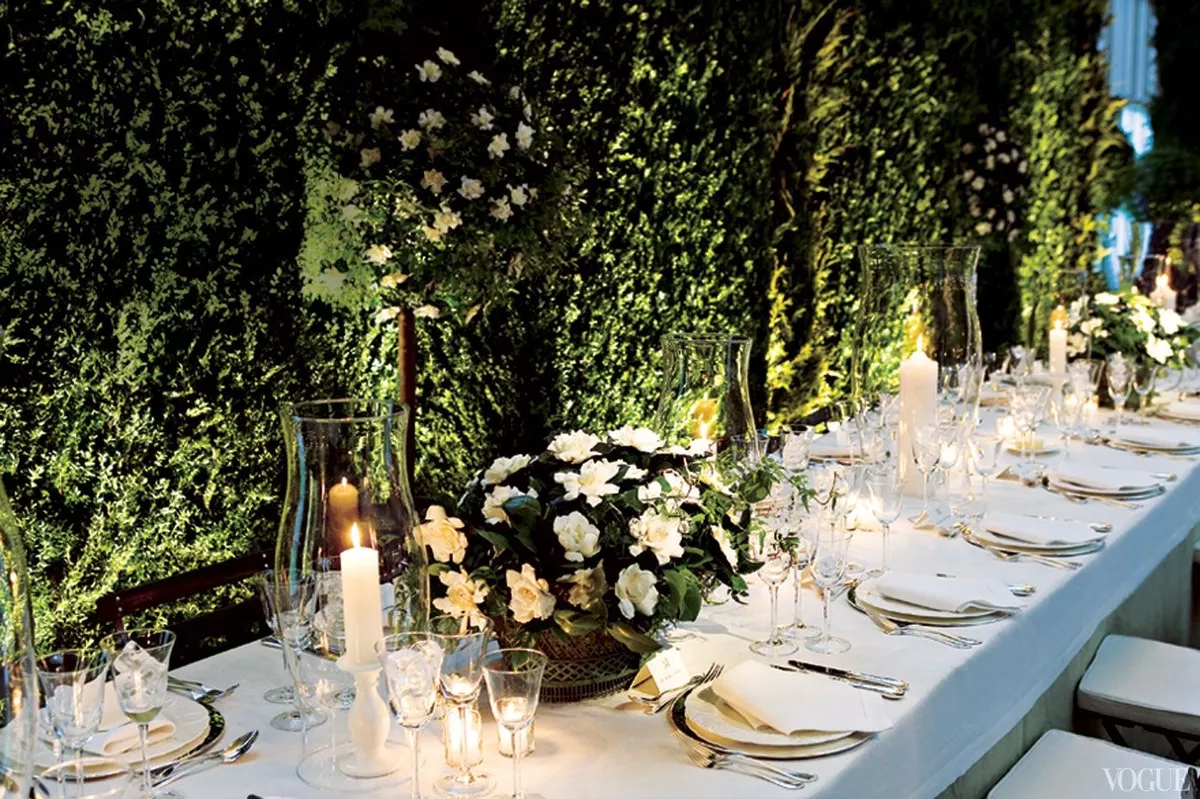 Photo: Jason Dewey/Courtesy of David Monn