Holiday season is upon us, it's time to make a list and check it twice. Here is Vogue Scandinavia's curated gift guide for the eyewear-lover
All products featured on Vogue are independently selected by our editors. However, when you buy something through our retail links, we may earn an affiliate commission.
With the holidays fast approaching, we scour the stores for gifts that let our loved ones know we appreciate and 'get' them. This can be a daunting task when your loved ones are notoriously difficult to buy gifts for or seemingly have it all. If your loved one is somewhat like myself, an eyewear enthusiast and reluctant to reveal my wishlist when prompted - rest assured, we still long to receive thoughtful and luxurious things that we wouldn't buy for ourselves.
Vogue Scandinavia's holiday edit covers all budgets, whether you are shopping for a small, thoughtful token or a grander gesture. Eyewear-lovers will swoon over a new pair of cult classic Flatlist sunglasses or the clutch from the Row that doubles as an eyewear pouch. For the woman who has everything, try a stylish travel storage unit from Linda Farrow that would prevent her eyewear collection from breaking, but won't break the bank. Here are seven special gifts that would be sure to delight even the most discerning gift recipient. 'Tis the season after all.
The pop of colour
Eyewear makes arguably the perfect holiday gift. Functional, yet desirable. Not too small and not too big - it simply fits the box. Make sure to put a smile on your loved one's faces with these festive-looking, joy-inducing, red Ganni oval sunglasses. With its 90's inspired silhouette and chunky bio-acetate frame, they are easy on the eyes and on the environment.
Ganni
Biodegradable Acetate Oval Sunglasses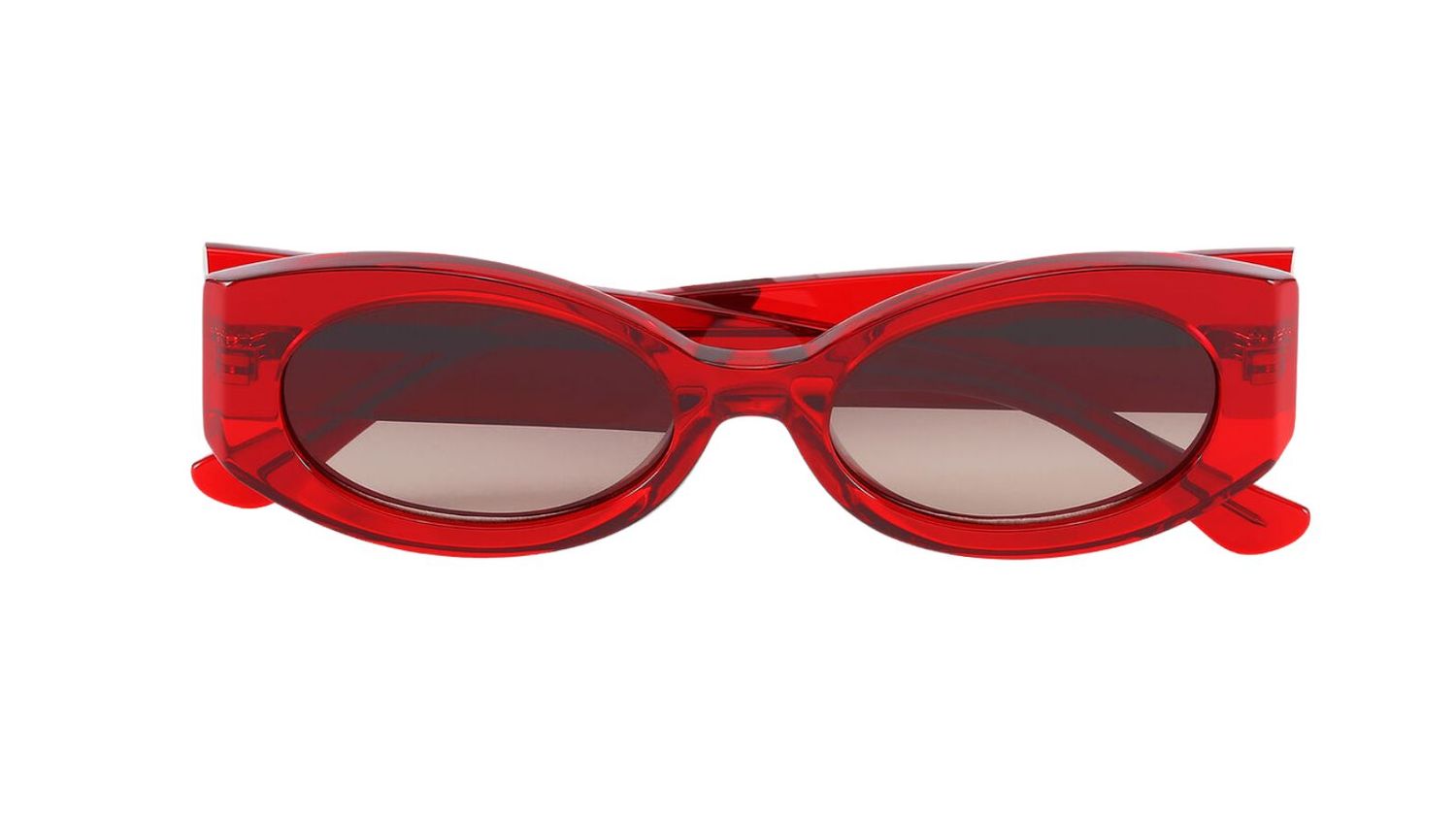 The classic
Want to take advantage of the next big trend of 2022? Go for Flatlist's black, bricktop, slimline sunglasses. The little black 90's inspired shades are making a comeback like no other and the Danish brand makes some of the coolest contemporary eyewear on the market.
Flatlist
Bricktop Sunglasses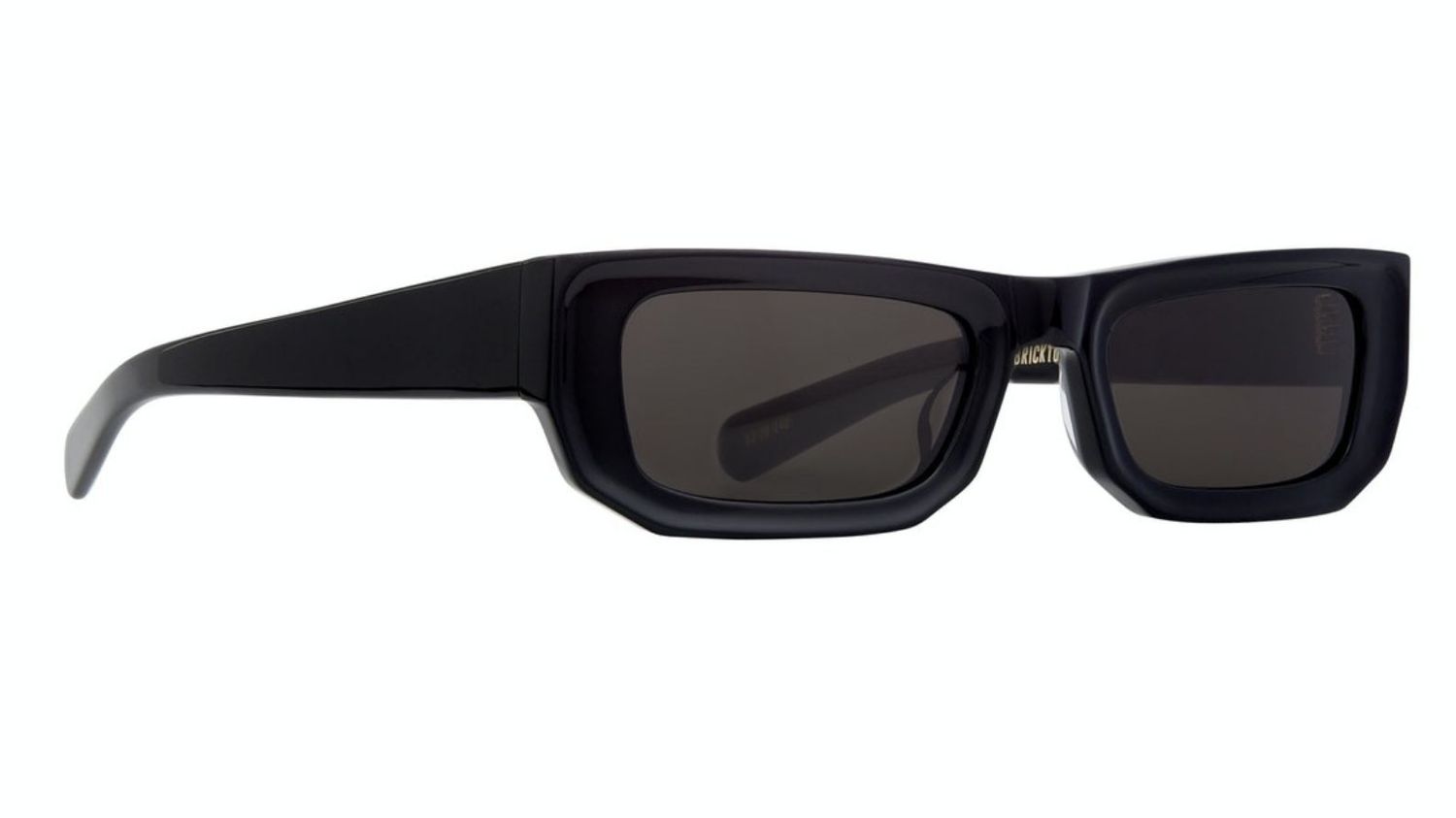 The sparkle
Whether we are dressing up for a night out or dressing up just for ourselves (a concept that we all have inexplicably become well versed in), a little sparkle goes a long way to lift the mood. Treat your special someone to something a bit extra this season, like a pair of bedazzled eyewear. These shimmering shield sunglasses from Celine with built-in rhinestones would leave her, quite literally, beaming.
Celine
Embellished rectangular sunglasses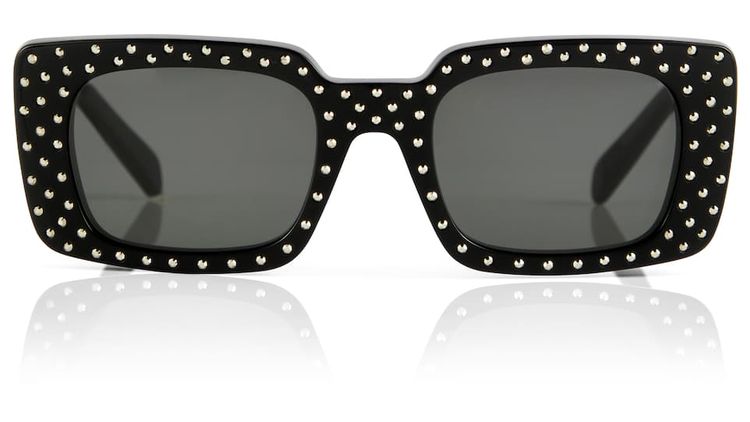 The box
The idea of receiving an empty box has never seemed this attractive, if the said box were made by Copenhagen jewellery designer, Sophie Bille Brahe. With its considerable size and hard cover attributes, this silk velvet jewellery box is well suited for eyewear storage and would fit even the most oversized frames. The lush, dusty pink exterior makes it a perfect addition to any nightstand.
Sophie Bille Brahe
Velvet Boîte Rose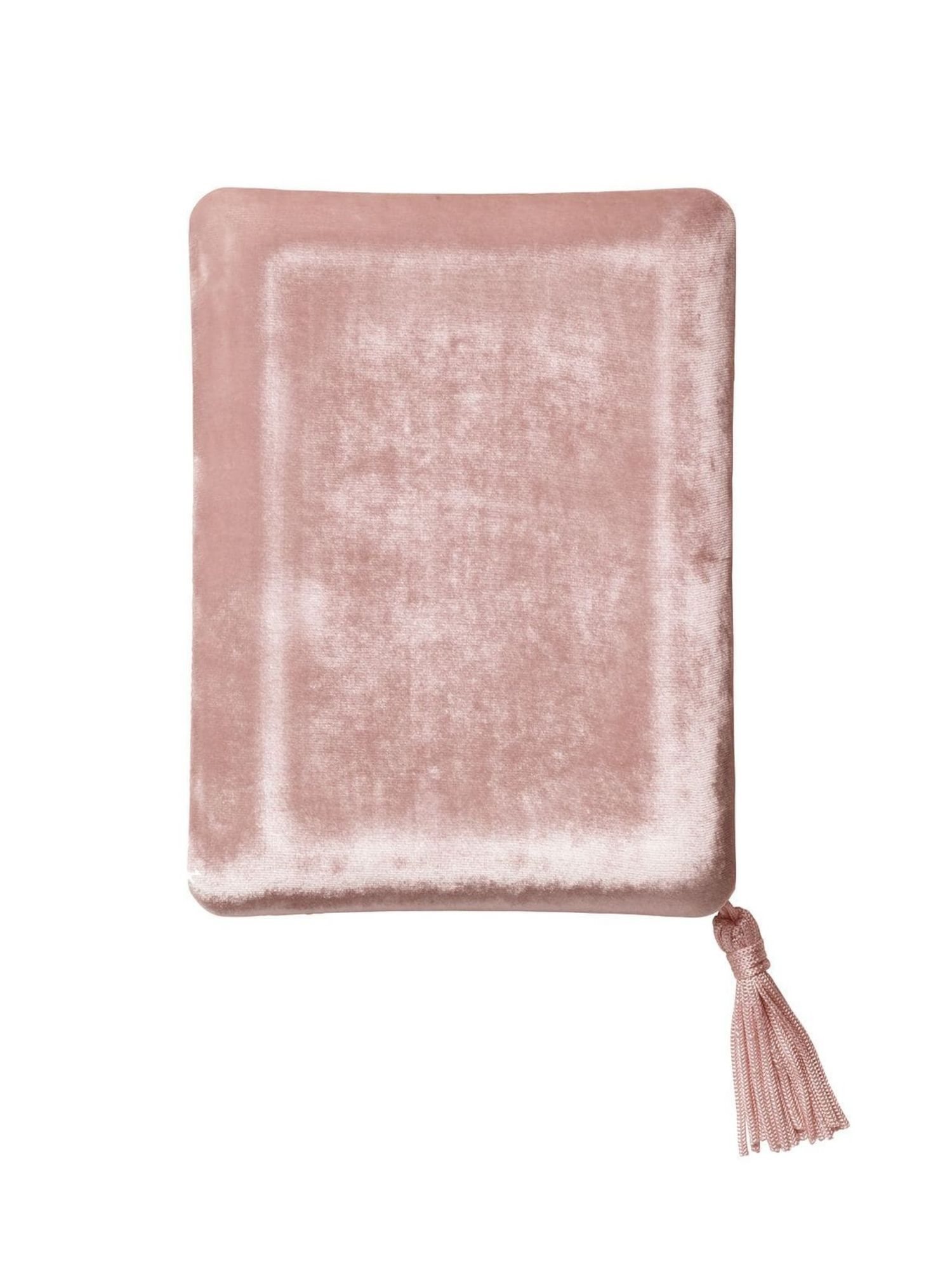 The coffee table book
Looking for something that would never go out of style? Consider an elegant coffee table book, like 50 Shades by Lauren Goldstein Crowe, a 120-page look at 50 of the most iconic eyewear moments of modern history. Get inspired by Jackie O, who kept a large bowl of sunglasses by the front door so that she couldn't leave house without a pair of bug-eye sunglasses, or Debbie Harry, who wore mirrored lenses so that the corporate label executives would only see themselves reflected in her shades.
Lauren Goldstein Crowe
50 Shades hardcover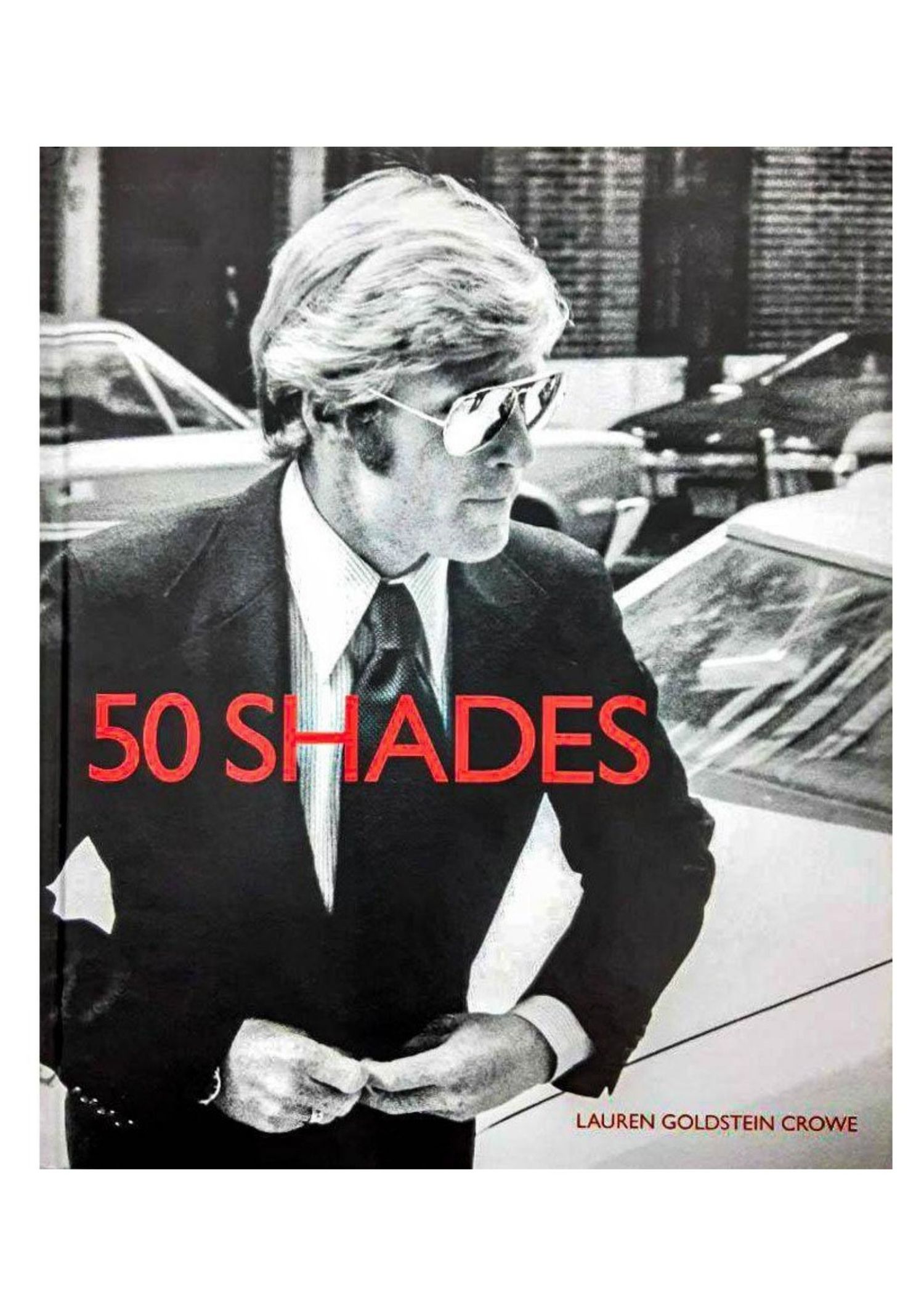 The clutch
Has anyone ever received a gift from the Row that they didn't like? You can't go wrong with this multipurpose, minimalistic calfskin leather clutch from the Row that is perfect for carrying her favourite eyewear from one party to another.
The Row
Nu Twin Envelope Bag in Leather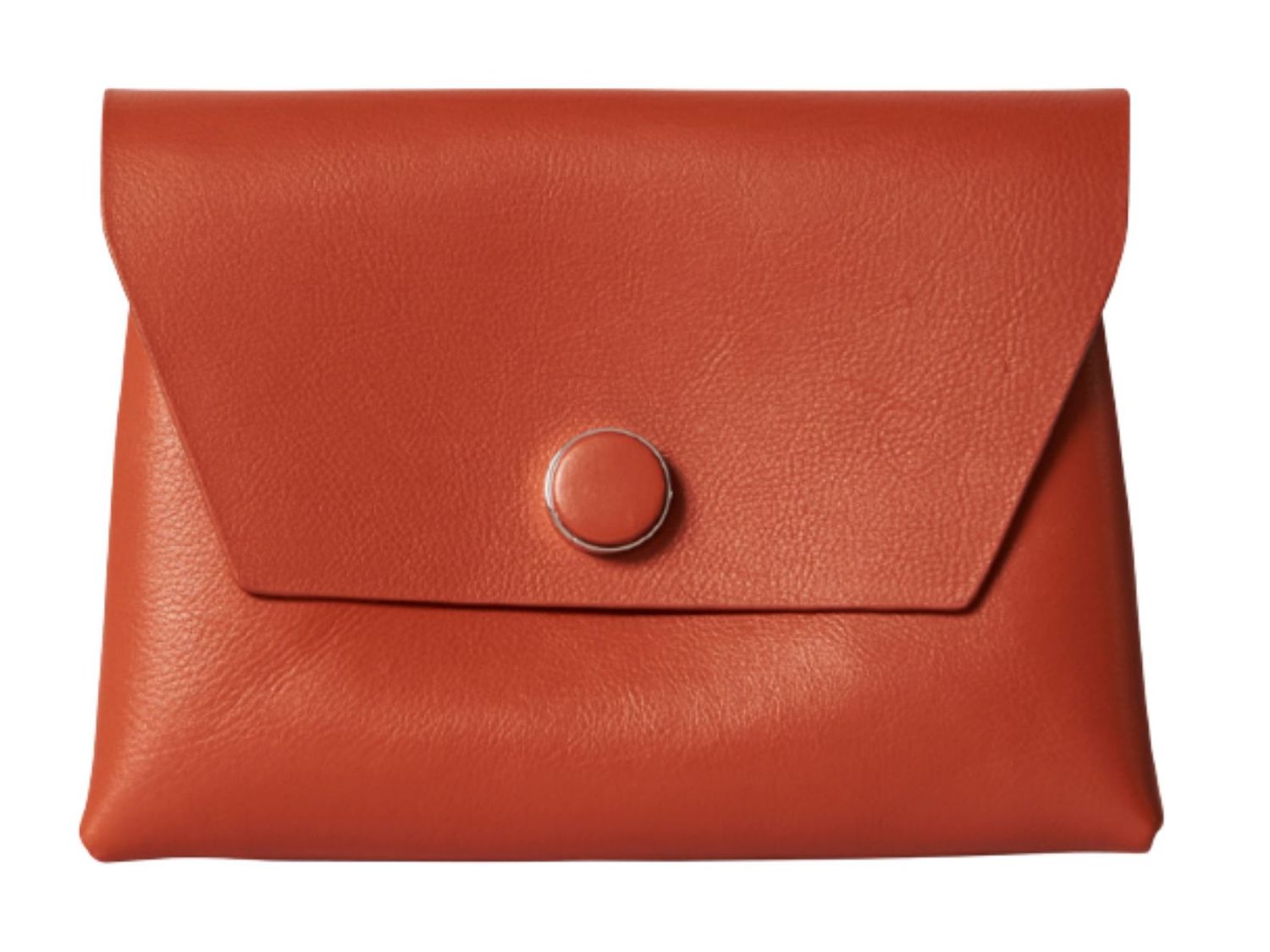 The eyewear travel case
Few things are more satisfying than finding solutions for your loved ones' needs. This sleek, compact eyewear storage unit from Linda Farrow would ensure she travels in style for those holidays spent abroad.
Linda Farrow
Travel Case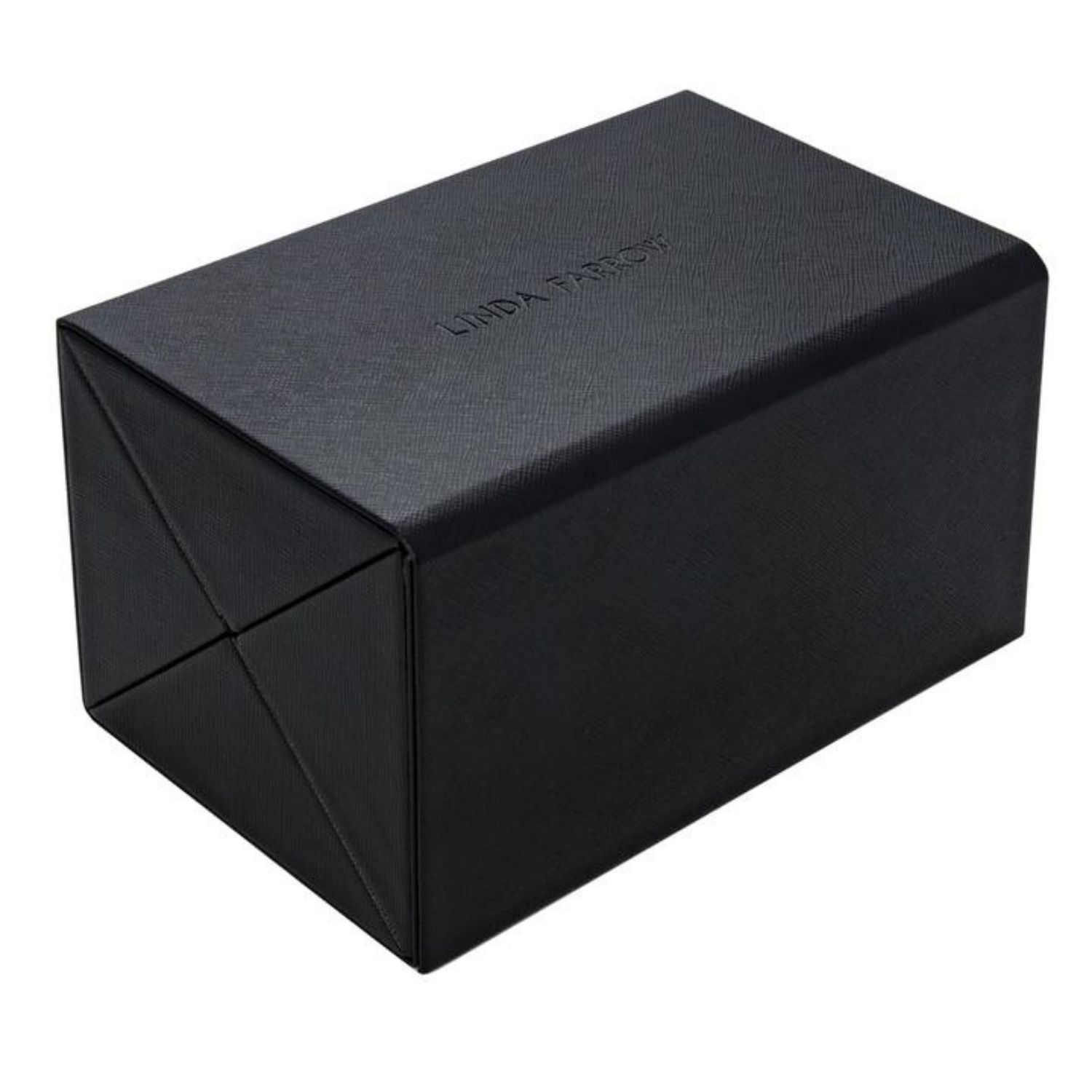 The care kit
Still feeling overwhelmed? Instead of panic buying, this care kit from Sunnies Studios is a great alternative for the eco-conscious gift recipient. Make sure that her favourite sunglasses last longer by gifting her this small and portable repair kit which contains the essentials of good eyewear upkeep: a bottle of cleaning solution, a mini screwdriver, and a microfiber cleaning cloth. Score extra brownie points by pointing out that the packaging is biodegradable.
Sunnies Studios
Care Kit