Adiam Abrha takes us behind the scenes to experience what it is truly like to be a model during Copenhagen Fashion Week
Walking almost every show at Copenhagen Fashion Week, model Adiam Abrha is now a certified runway veteran. This season, she brings Vogue Scandinavia backstage to get an insider view on what it's like to work as a model during Copenhagen Fashion Week. From early call-times to late night fittings, we get to experience a day in the life of a runway model.
04:00 - Wakeup call
"I'm up and about to jump in the shower. My first call time is 5:00am and I'm so tired still from yesterday. But this is CPHFW so I'll rest after!"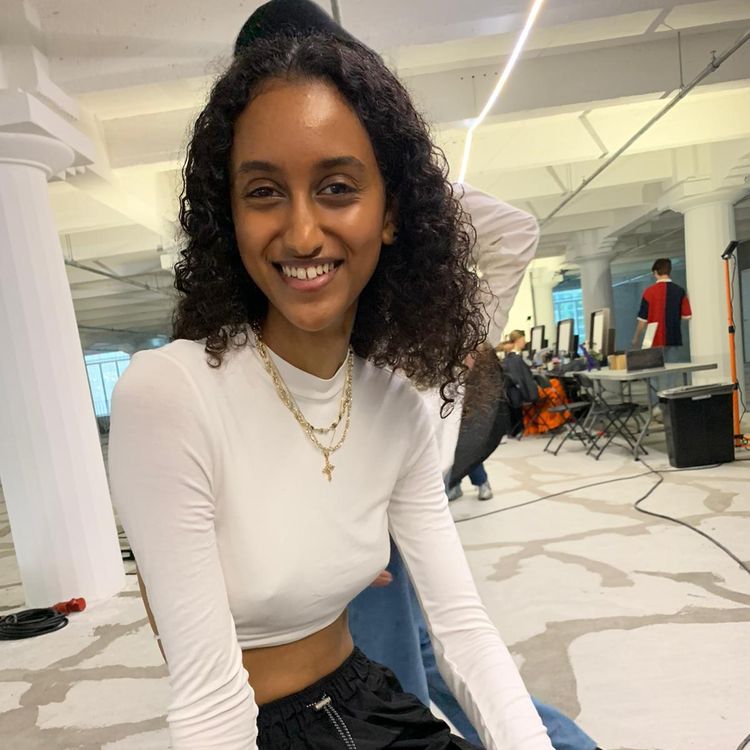 04:40 - No cab in sight
"My taxi driver suddenly cancels and I get really worried – It's hard to find cabs this early in the morning and I'm definitely going to be late for the show. Little mishaps like these are part of fashion week fabric. Most of the time I run between shows and fittings as it's easier, but an early morning call time calls for a cab."
This is Copenhagen Fashion Week so I'll rest after.
Adiam Abrah
05:10 - Finally on set
"I get to the location around 10 minutes late. Inside, the designers, stylist and all rest of the team greets and everyone's so excited it quickly gets me on a good mood. Off to hair and makeup."
06:59 - Breakfast
"Getting some vitamins to prepare for a long day. Everything is almost gone but theres some juice, one vegan croissant and some fruits left. Of course I go for the croissant. I must say I definitely prefer my normal over vegan ones."
Adiam walks in Stine Goya's fashion film directed by Julianknxx
07:38 - The venue
"Wow the venue for Stine Goya show is sick! Can't believe I get to open this amazing show."
09:00 - Working it for the camera
"Ahead of the Stine Goya show we're working it for the camera. After some hair and make touch-ups we immediately line up for show start and I'm feeling nervous but ready to rock it anyway."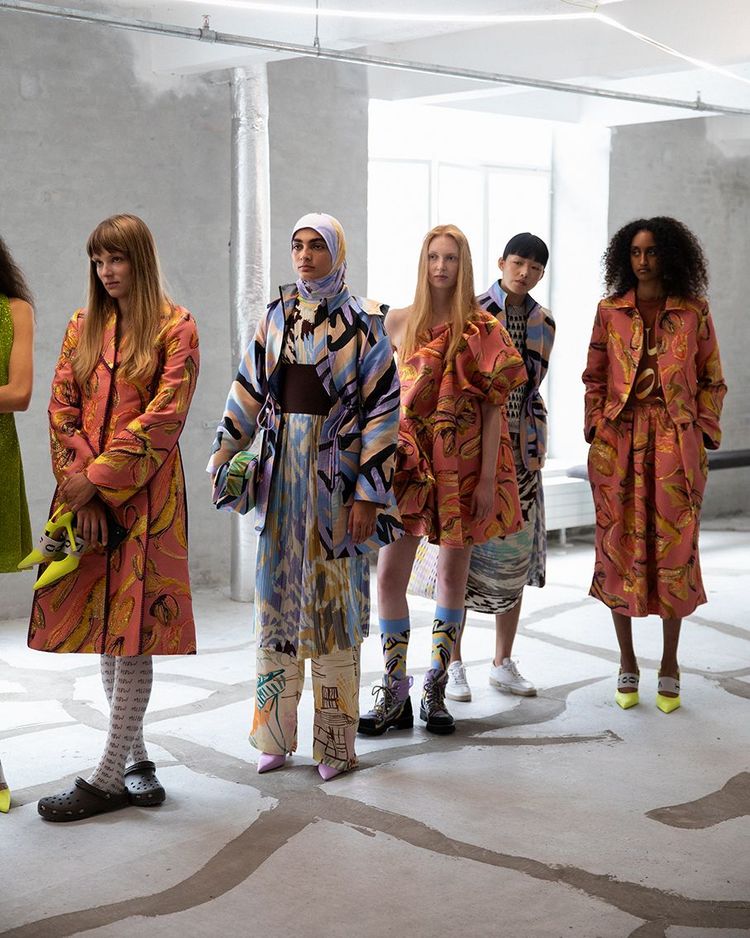 Adiam and the other models lined up before the Stine Goya Show.
10:10 - Running late again
"I'm late to my second show which is for Brøgger. Outside of a huge building the lovely casting director Camilla Bigler is waiting to pick me up and she guides to the right place. The outfit is so cute and I learn that this time, I'm closing the show!"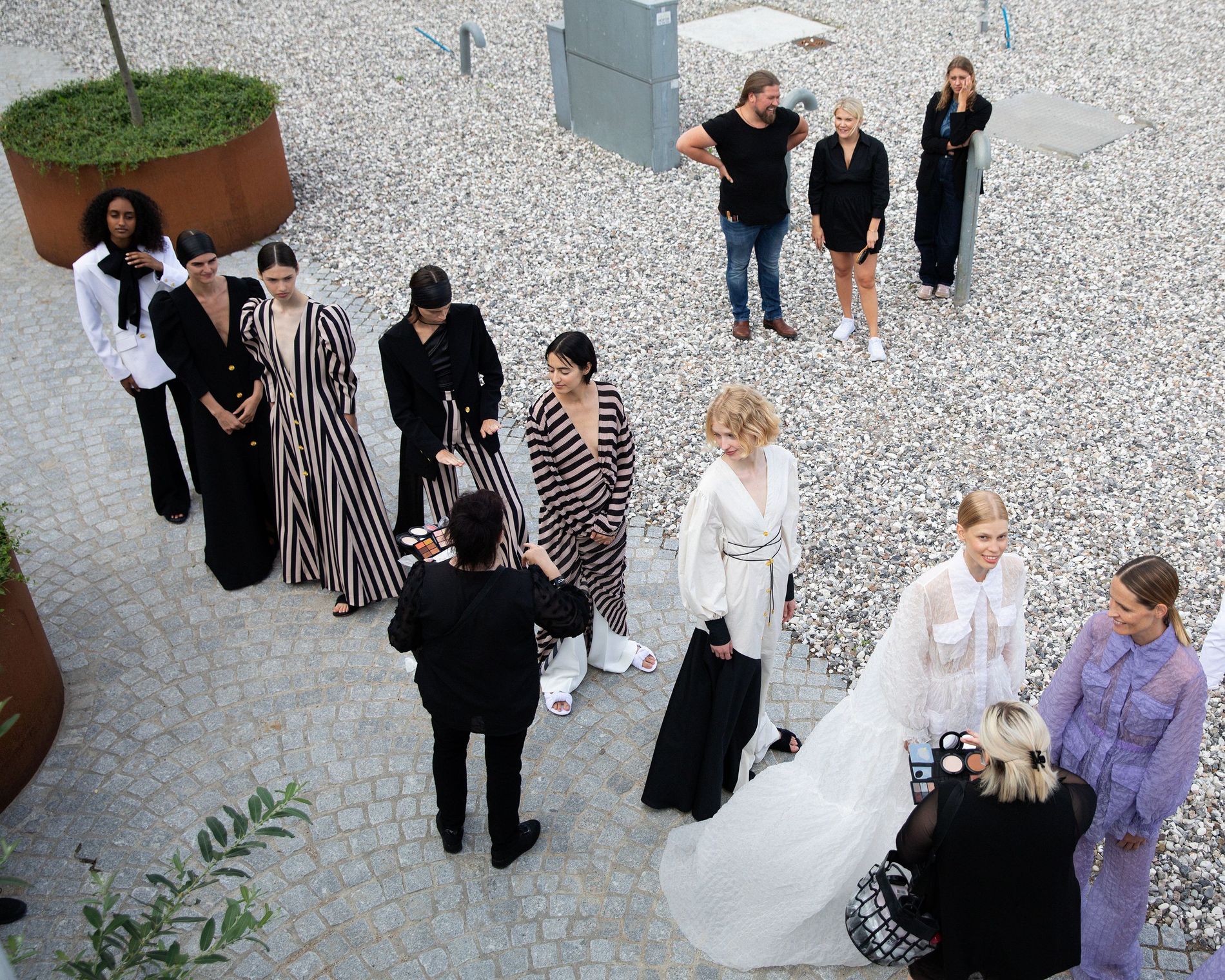 13:50
"Last show of the day: Baum und pferdgarten. How many hair stylists does it take to style my hair? Enjoying the extra fuss!"
14:46 - Reunited
"I'm so happy to reunite with the Baum team again because we are like a family. Again, posing away."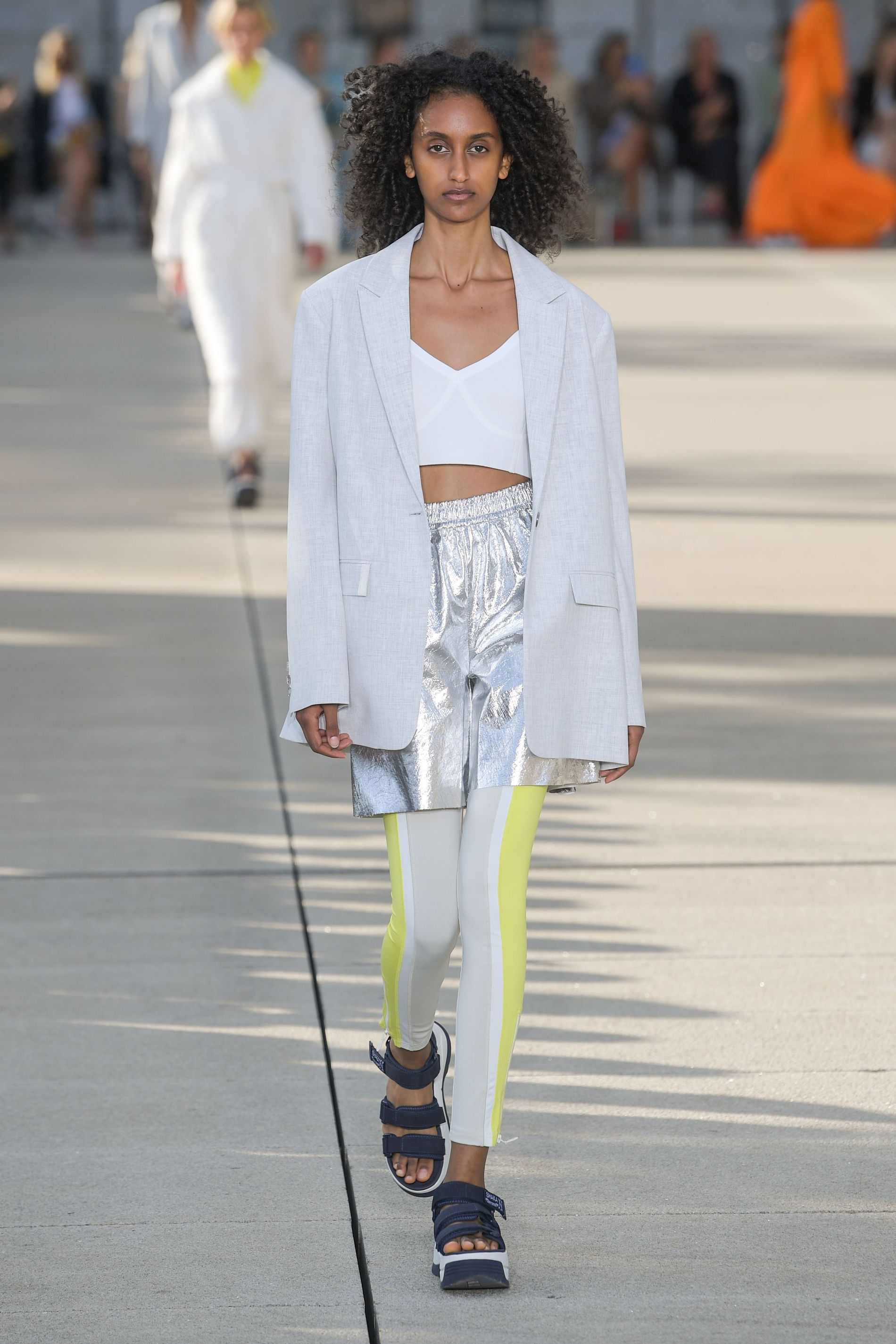 Adiam walking the Baum und Pferdgarten show.
22:00 - At last, the last fitting
"My last stop was a fitting for Mark Tan's show that I am opening tomorrow! After that me and my fun model friend Sucad headed straight to Baum und Pferdgarten's afterparty."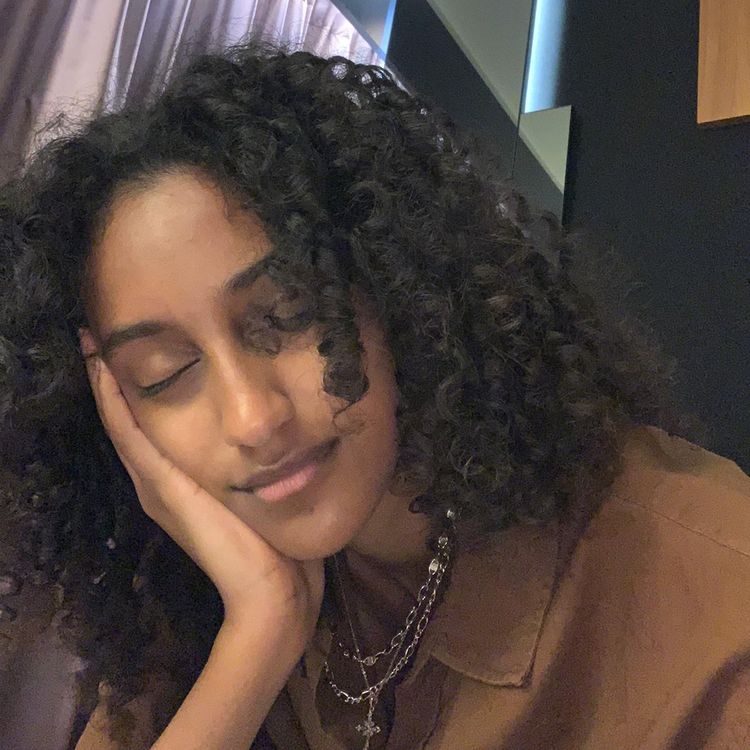 11:30 - Thank you and good night
"It's 11:30 at night, I've done three shows and a fitting, worked with countless hair stylists, had my photo taken 743 times, eaten two croissants, one sandwich and a burger, drank five cups of tea, a bottle of water and am so tired I can sleep standing up now. Thank you Vogue Scandinavia for letting me share my day with you all. See you in London for the next fashion week"