Get carried away with these Nordic styles to bag. Whether you need a spacious airport carry-on , a sleek swinger for soirées, or a stylish sleeve to slip your laptop into, our edit covers every summertime scenario
All products featured on Vogue are independently selected by our editors. However, when you buy something through our retail links, we may earn an affiliate commission.
In the same way a winter outfit wouldn't be complete without sturdy boots and warm jacket, the ultimate summer look doesn't feel finished without a hero handbag. Just as we deliberate over a choice of sunglasses and other accessories, a choice of handbag also requires the same level of careful consideration.
To avoid you hopelessly cramming travel essentials into a compact cross body, or staining your favourite office tote with suncream, we've scoured the internet to round up our favourite Nordic handbags. Ranging from renowned Scandi labels such as Stine Goya for party looks, to independent emerging designers like Danish favourite Pura Utz, for beachside laidback luxe, your summer handbags staples are sorted.
For the beach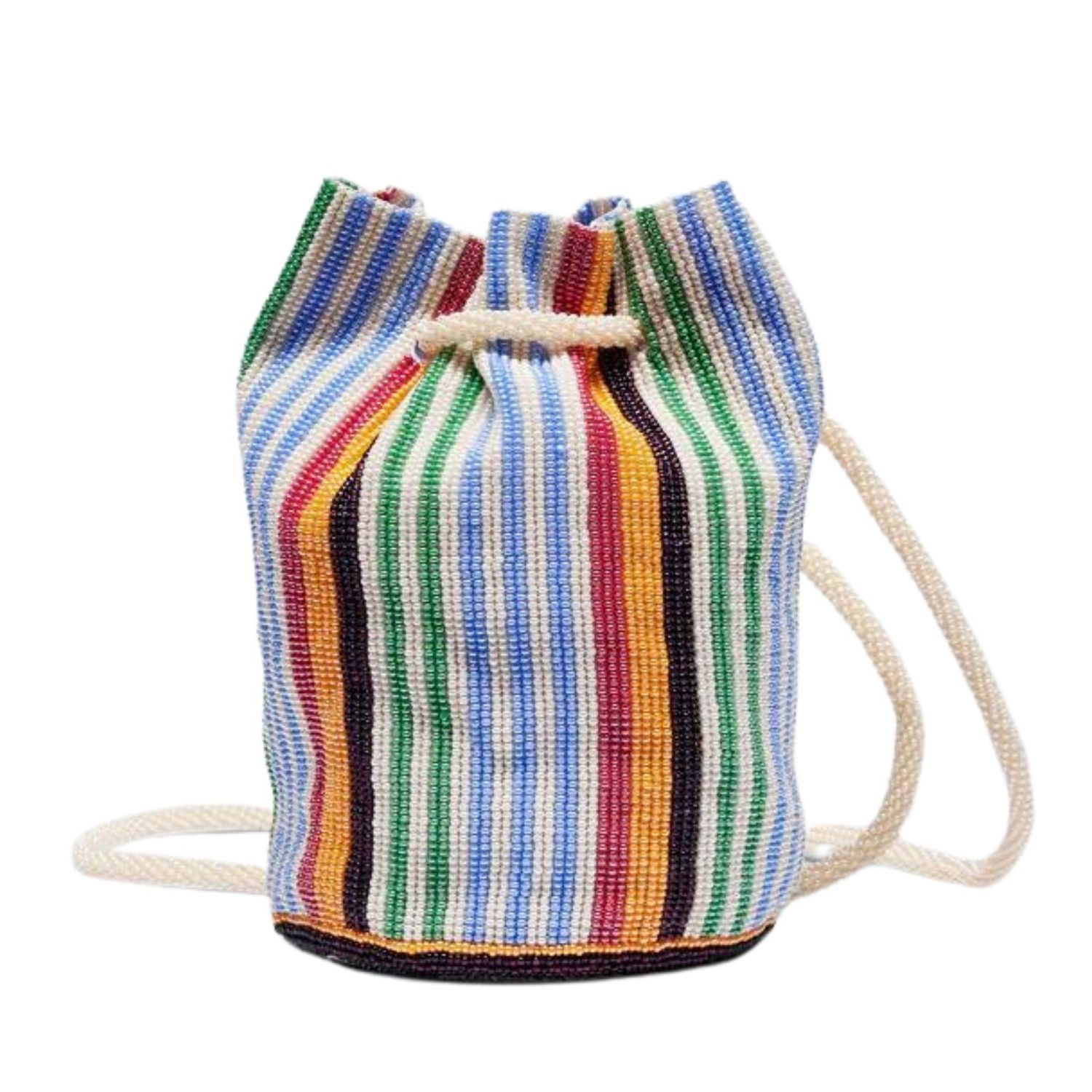 Capturing the colourful, laidback vibe of your favourite summer beach club, this uplifting multi-coloured stripe pouch from Danish label Pura Utz is perfect for seaside storage. Handmade by artisans in Guatemala using hand-picked top-notch glass beads for long lasting resilience, this will no doubt be a sand dunked favourite for years to come.
For summer sundowners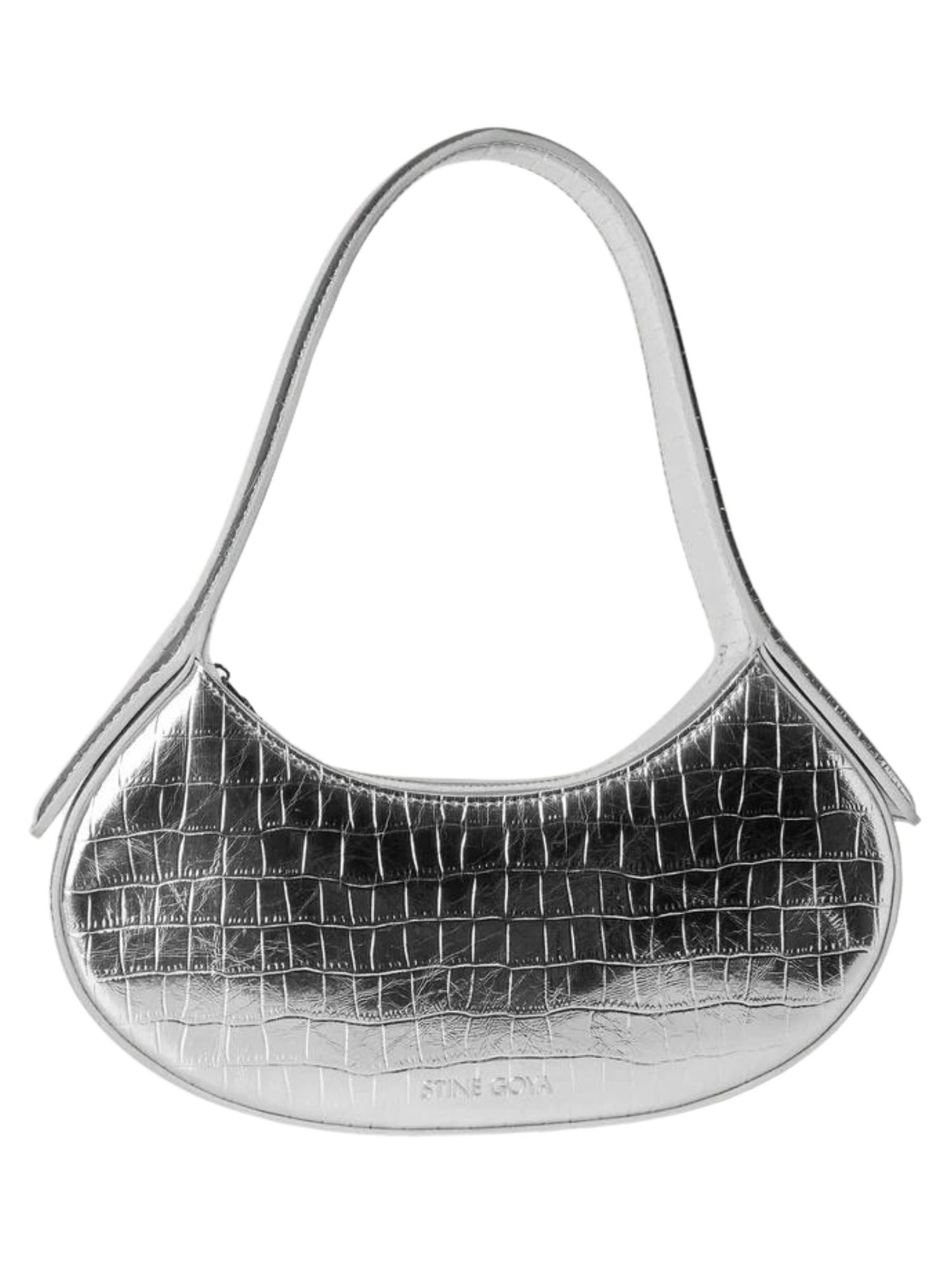 Deciding what to wear 'out-out' during summer is somewhat simpler than the winter months, due to no longer being plagued with the 'jacket or no jacket' conundrum and practical considerations. That said, finding the right bag to compliment a sexy sheer slip that also has enough room for make-up essentials can be tricky. Never fear, Stine Goya's 'Irvin' bag fits the bill. Featuring spacious zip pockets perfect for storing beauty top-ups and finished with a metallic croc effect for added drama – this handbag is both practical and elegant.
For the airport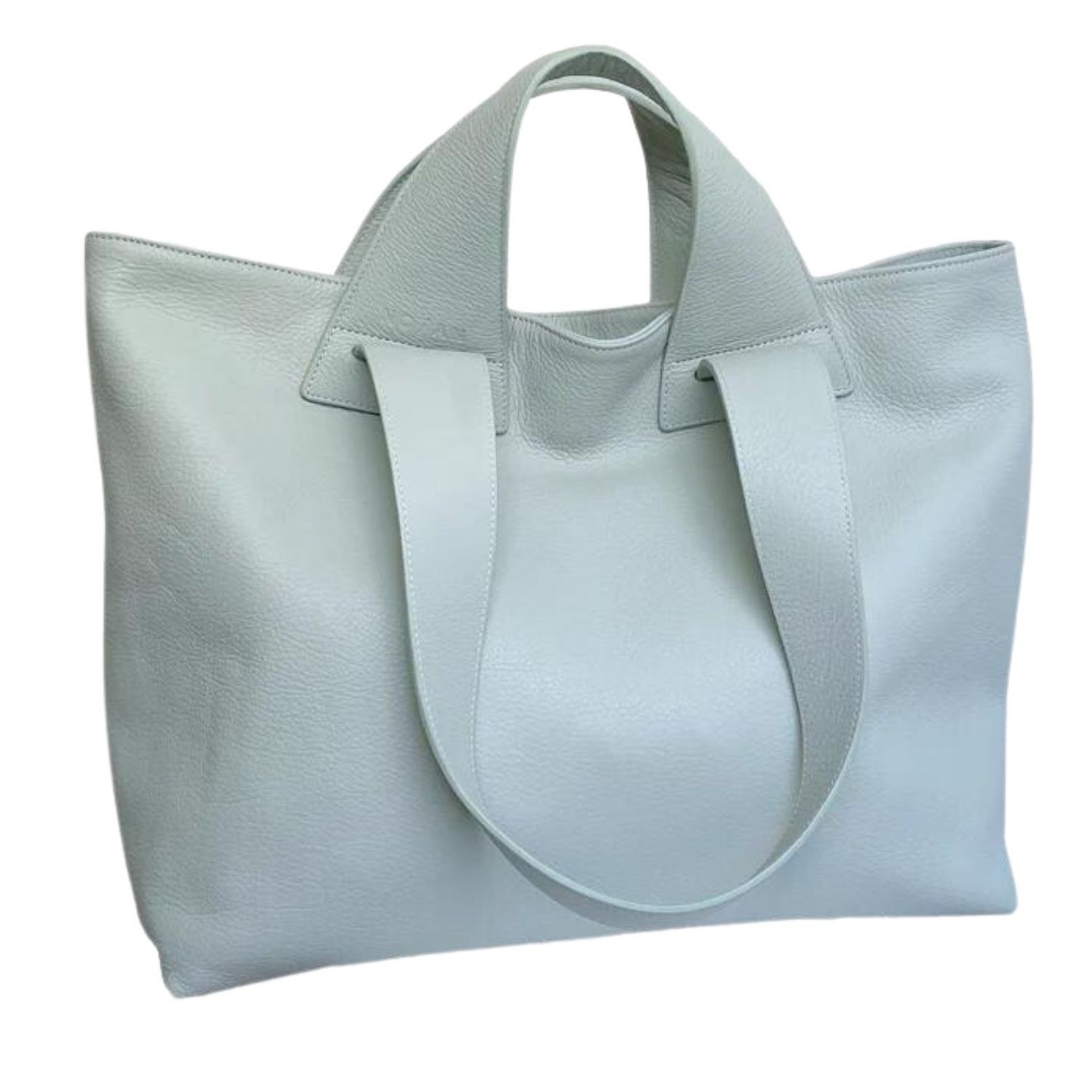 Designed with practicality in mind, this dove grey carrier is a lightweight reinterpretation of NO/AN's best selling tote. Created without the inner pocket but maintaining the same lines and shape of its design predecessor, this tote is great for airport essentials. Conceived by Brussels-based, Finnish designer Anna Lehmusniemi, this bag is expertly handcrafted in a family owned atelier in Portugal and individually signed by for a personalised touch. So, regardless of where you are flying to, you have a trace of home-details.
For the city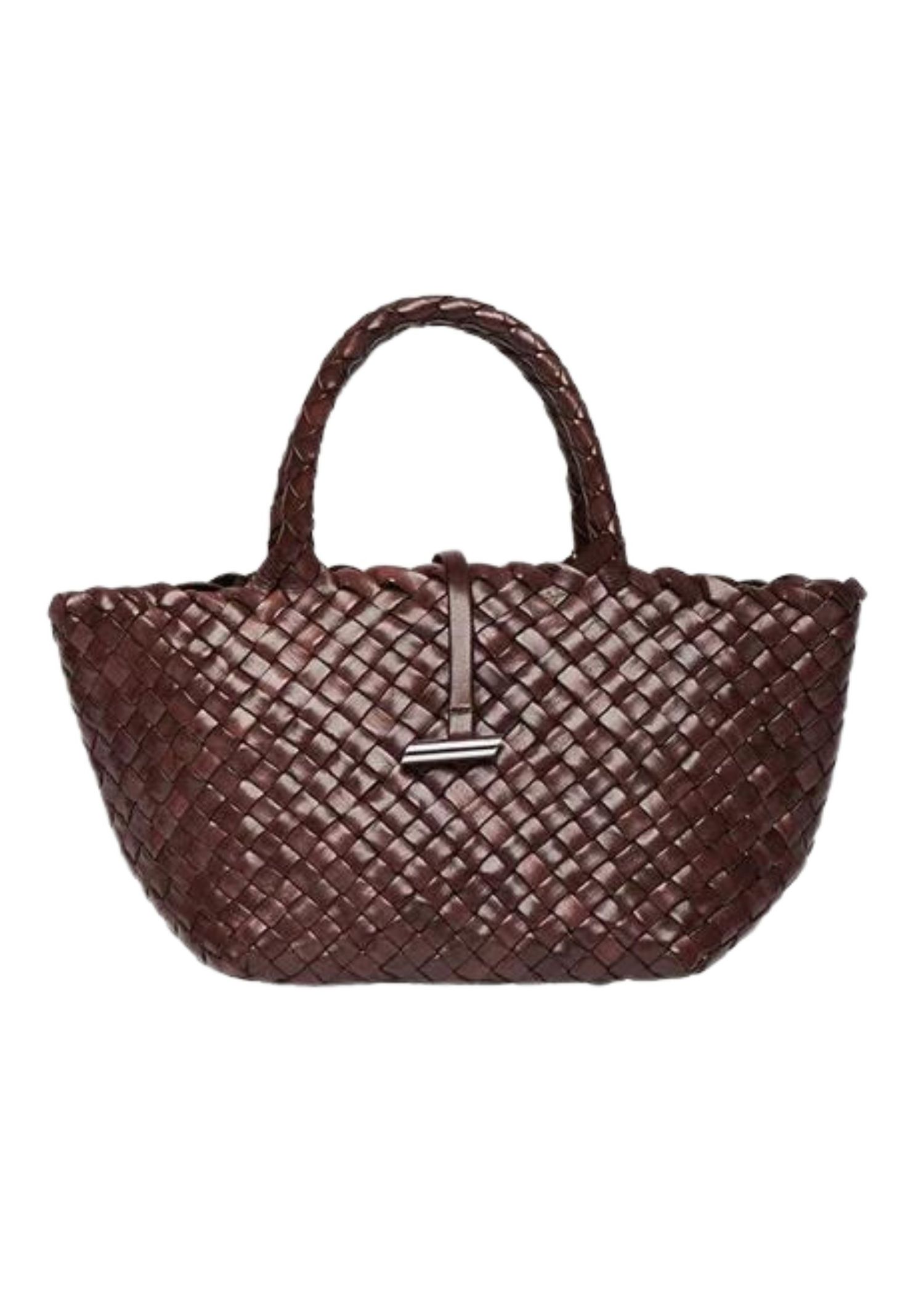 Making your way downtown? This woven, dark brown leather basket by Little Liffner is a fitting choice. Quite literally listed as a mini basket on its website, this casual-chic carrier is crafted from soft vegetable-tanned and woven leather and has plenty of storage space - making it an ideal city companion. Suited to slow summer evenings or bustling city days, this handbag works with whatever pace you are marching in.
For the home office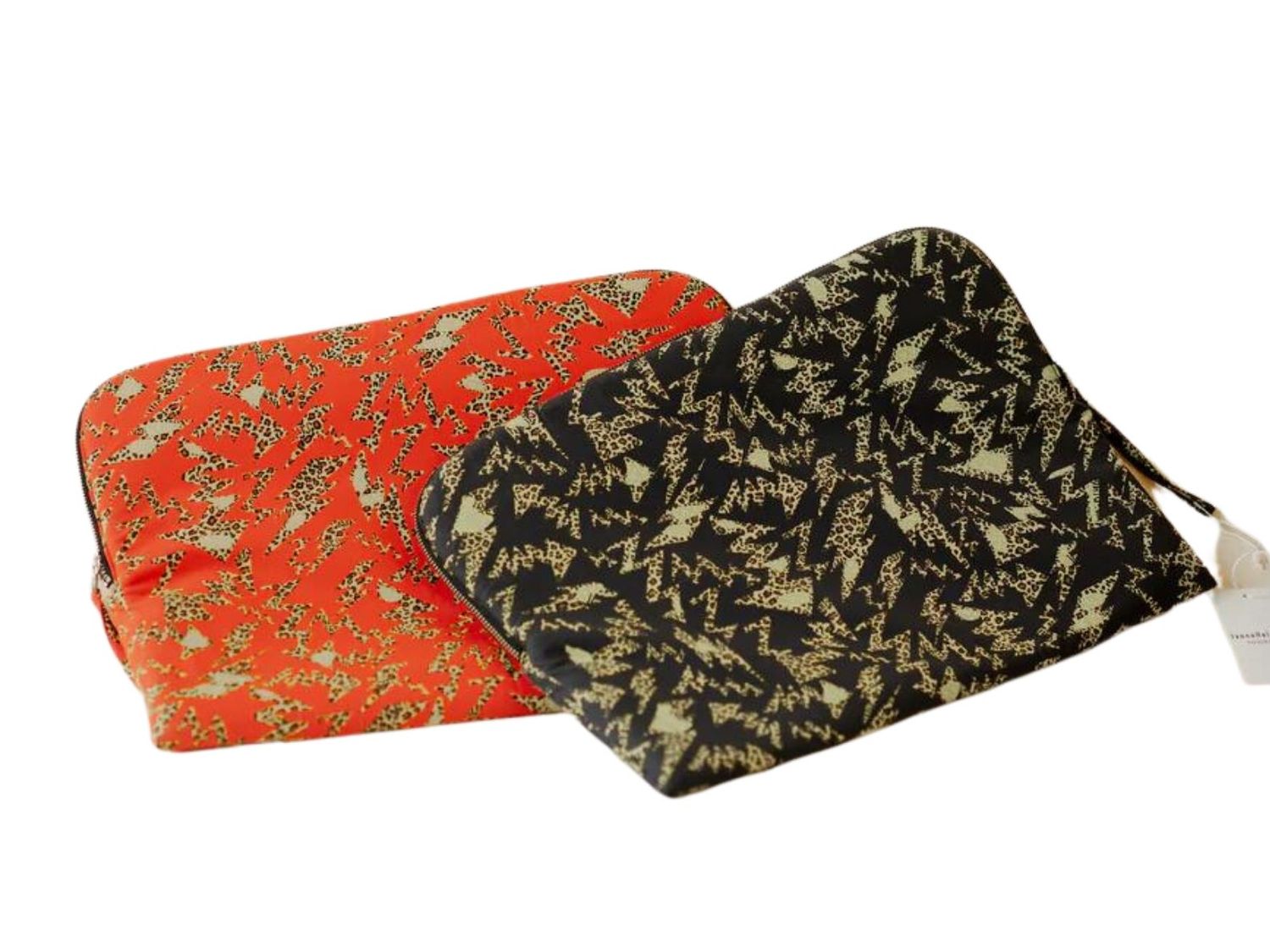 Let's face it, working from home can feel a little uninspiring. Especially when logging onto your laptop without so much as a breath of fresh air or a step outside. What better way to jazz up your home-office set up than with this intricate printed laptop case by Scandi favourite, Ivana Helsinki. With plenty of padding and a gold metal zip closure, your laptop will be secure and you have the added benefit of a more elevated home desk.