You don't need to marry a prince to live in a fairytale
For those of us without a royal bloodline, the idea of owning a castle might be a far off dream – but staying in a palace with a rich history and luxurious bedrooms is an excellent second choice. Here, we've rounded up the most incredible Danish castles and manor houses in which to put your feet up, if only for a night.
Broholm Castle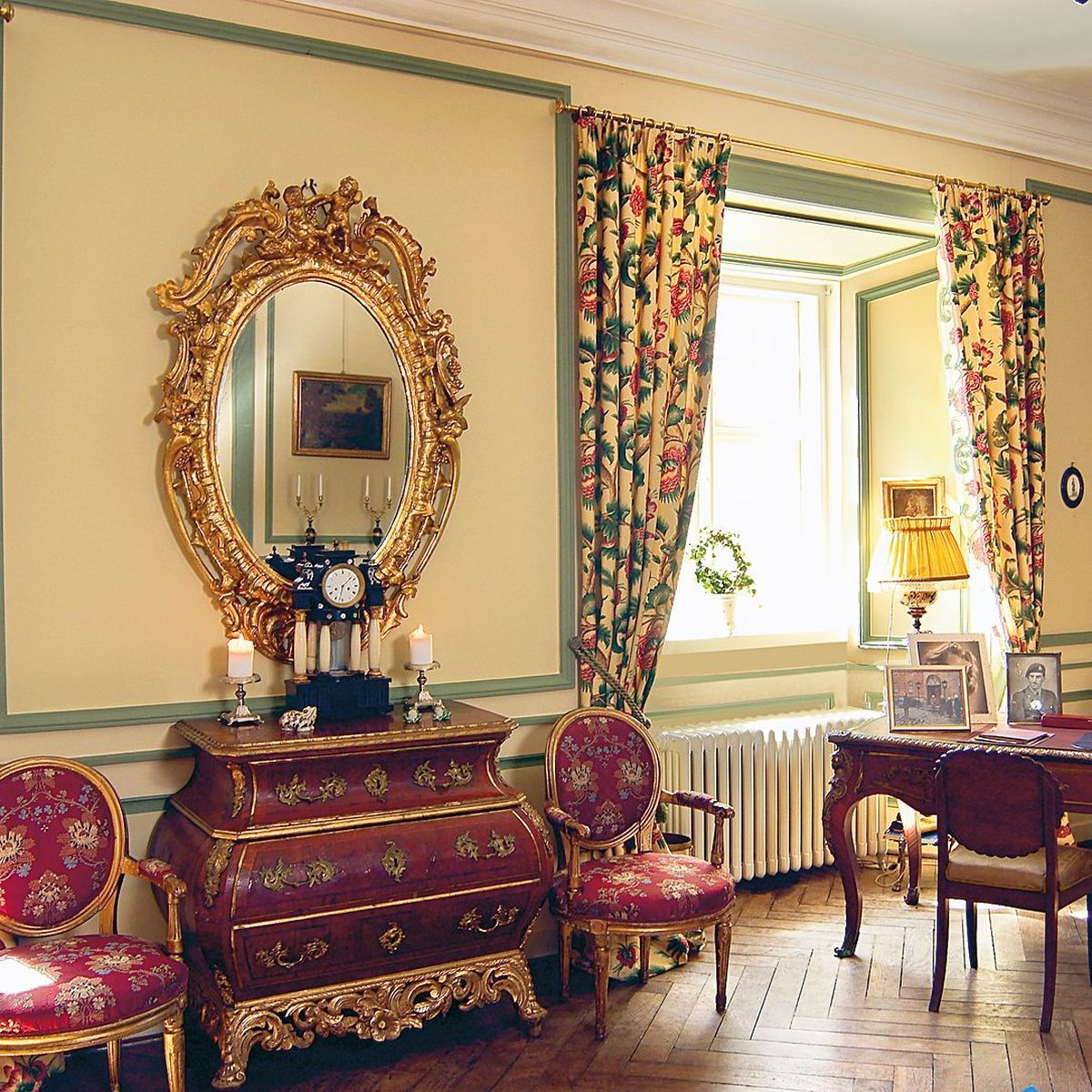 Photo: Broholm Slot
This 12th-century castle is every bit the fairy tale — starting with the watermill and moat. Broholm Castle takes you back in time, thanks to the lack of TV or phones in the rooms, which are furnished with a charming elegance and packed with museum pieces. The restaurants serve Danish cuisine with a French twist. We recommend enjoying a drink in the salon under the watchful eyes of old family portraits.
Dragsholm Castle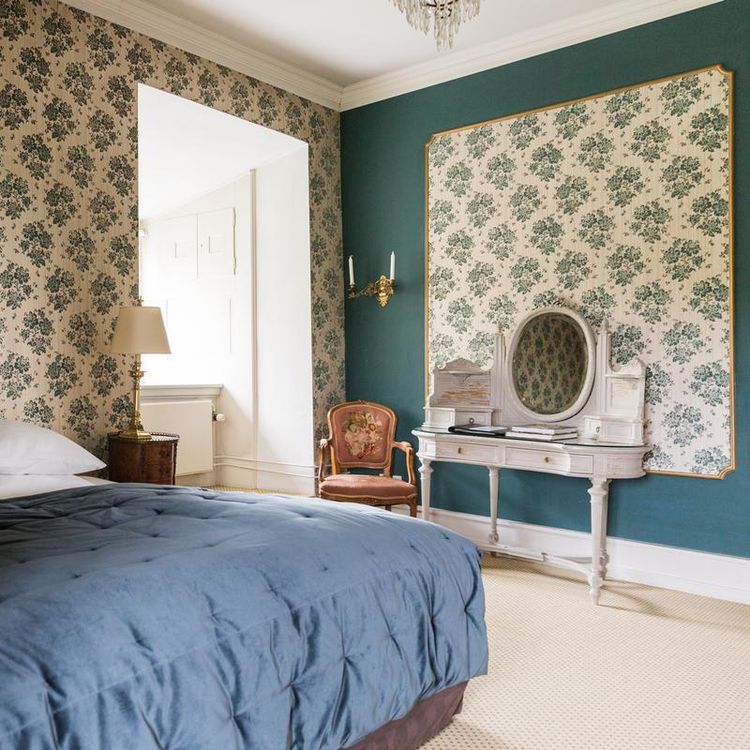 Photo: Dragsholm Slot
Dragsholm Castle is a 34-room hotel nestled in UNESCO designated countryside of meadows and lakes, complete with a Michelin-starred restaurant. This 800-year old baroque castle offers a slew of atmosphere-appropriate activities, like clay pigeon shooting and horseback riding, plus more modern pastimes like yoga, or foraging for mushrooms with a local ranger.
Hvedholm Castle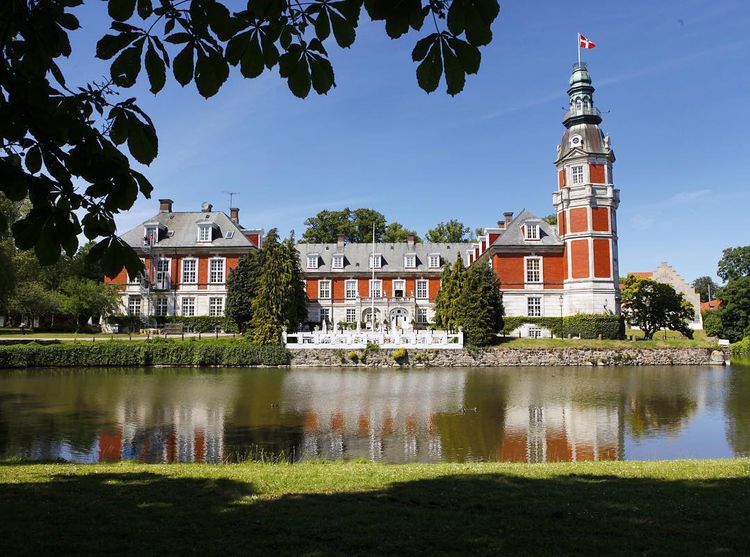 Photo: Hvedsholm Castle @hvedholmslotshotel
The Danish island of Funen makes good on its fairytale hype. Hvedholm Castle is the place to stay: a grandiose red and white building with impressive views and location near the South Funen Archipelago. Sleep like a royal in one of the 45 restored rooms, all with canopy beds.
Kokkedal Castle Copenhagen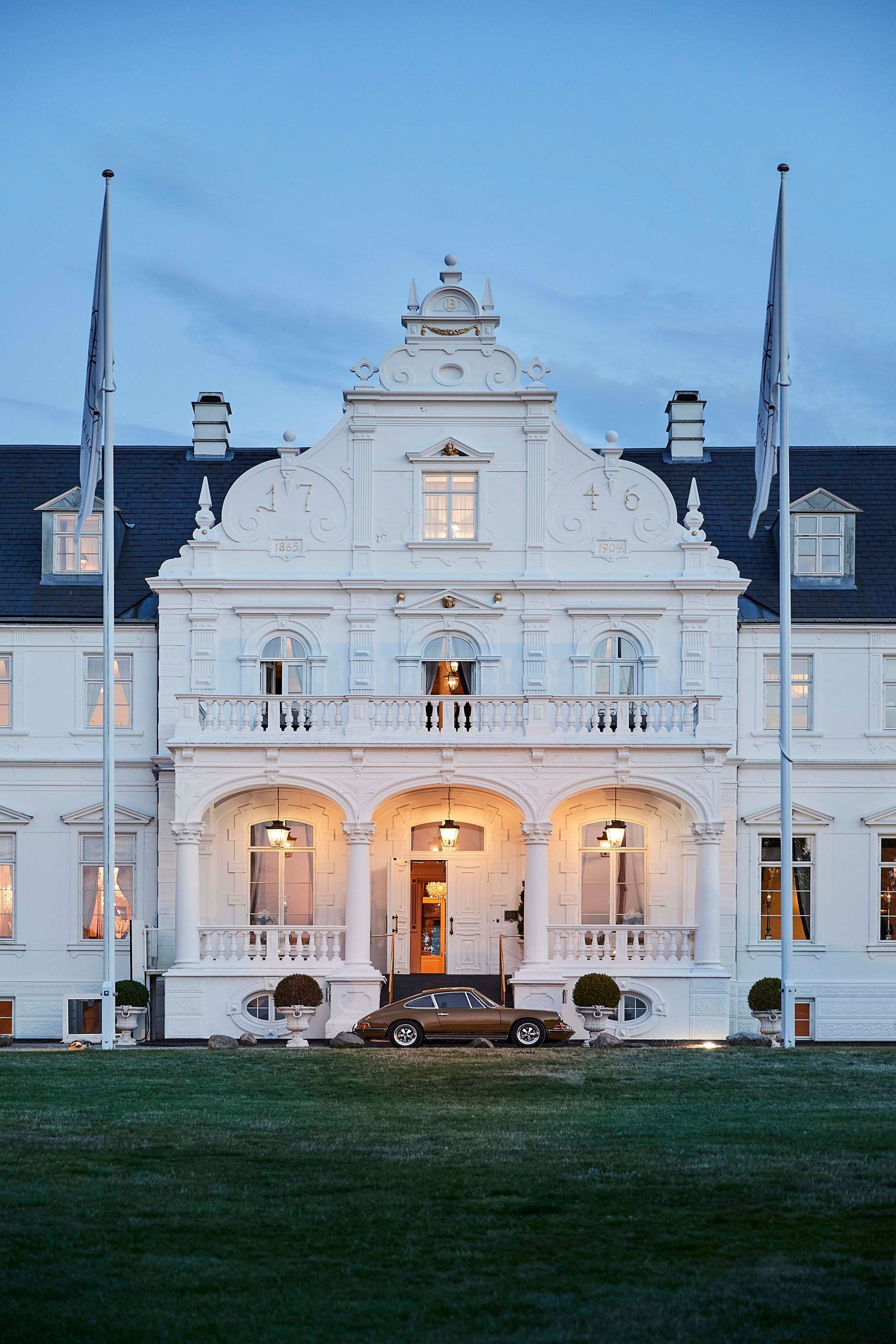 Photo: Kokkedal Slot
Kokkedal Castle Copenhagen may very well be Denmark's finest manor. Reimagined as a hotel and opened to guests in 2011, you can now book one of the 62 rooms, with prime views of the castle gardens. Book a spa appointment, take a royal ride to explore the grounds on one of the castle's horses or take some lessons in the king's sport – polo.
Bernstorff Castle Copenhagen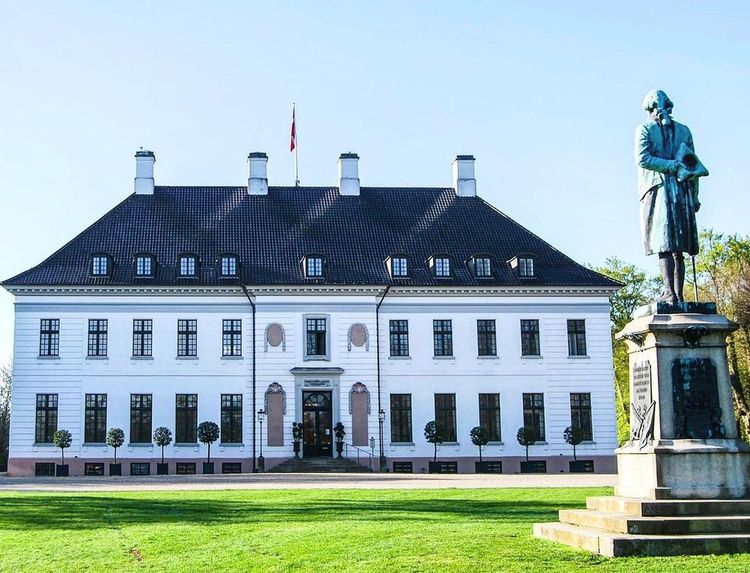 Photo: Bernstorff Castle, @bernstorffslot
Bernstorff Castle is a real preserved gem in neoclassical style, used by the Royal Family until 1939. The 23 rooms are all located in the original Horse Guard's quarters, a beautiful, timbered building right next to the castle.
Hindsgavl Castle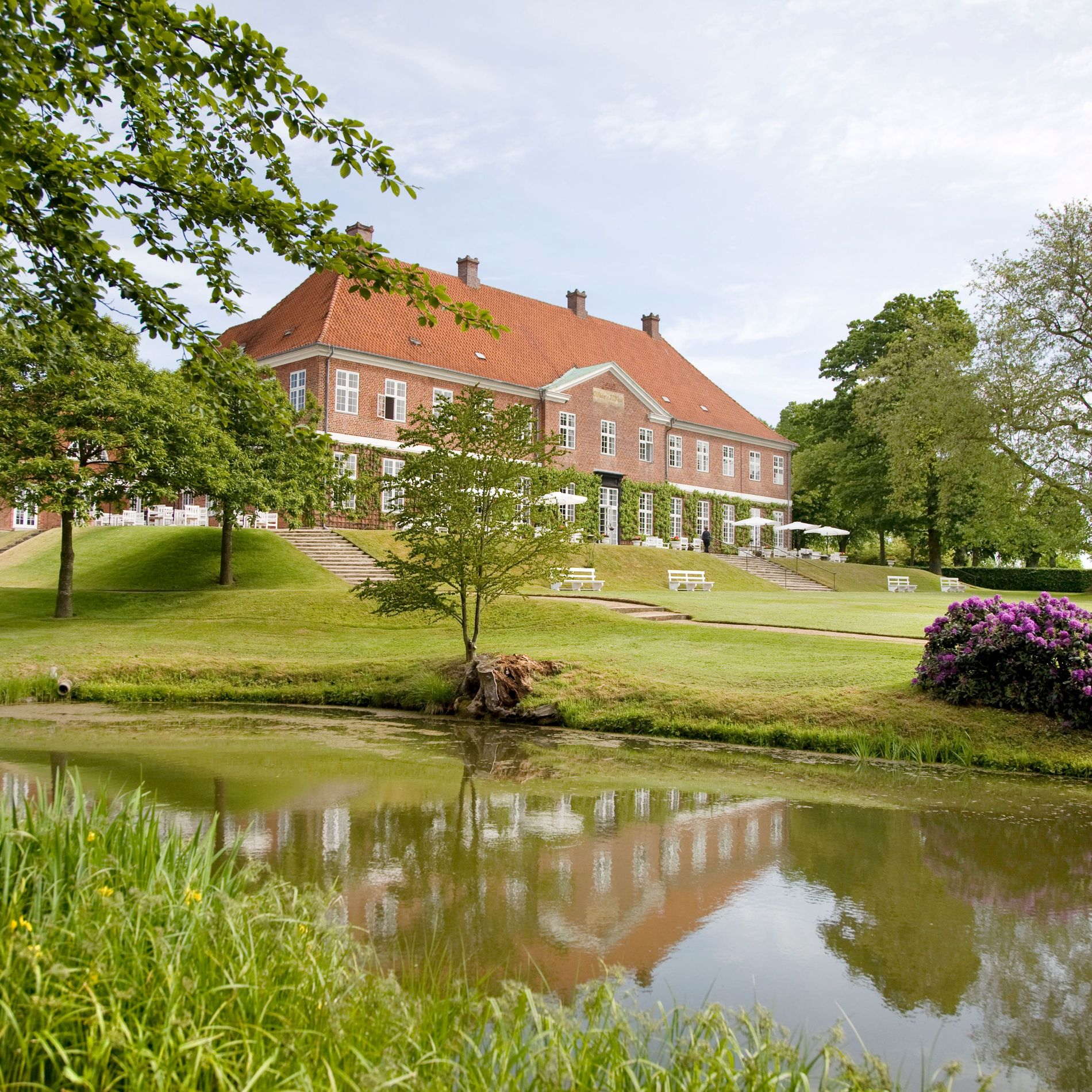 Photo: Hindsgavl Slot
Hindsgavl castle welcomes guests to an impressive 120 rooms and many of them are furnished in a ravishingly regal style. For those who prefer a more contemporary look, stay at the former stables, which have had a modern renovation. Make sure you take in the breakfast buffet, at which nearly everything is homemade. After breakfast, take a walk through the deer park or visit the Sorgenfri cottage, where H. C. Andersen wrote his letters.
Dallund Castle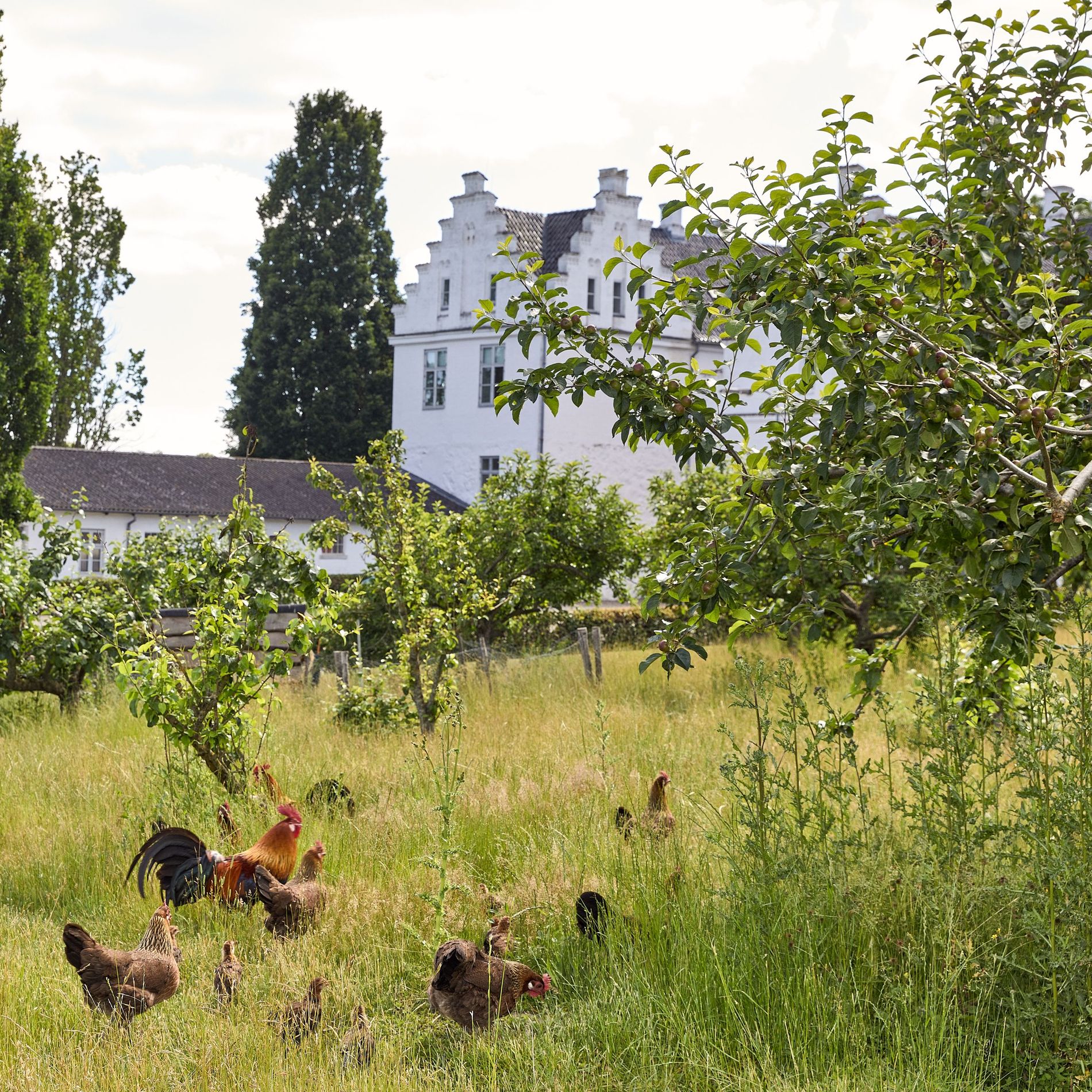 Photo: Dallund Slot
How about renting a castle for your family and friends? Dallund Castle is beautifully situated by a lake, reserved for guests to swim and sail. The impressive building boasts 22 bedrooms and sleeps up to 40 guests. A sauna, a library and halls with large screens for movie nights, plus meals made from scratch from ingredients in the kitchen garden and served as a buffet in the cosy dining room, make for a supremely comfortable stay. The park is not open to the public, so you really get to enjoy the castle all by yourself.
---