There's a sound scientific reason why your perfume doesn't last as long in cold weather. Here's how to enjoy year-long wafts of your favourite scent
All products featured on Vogue are independently selected by our editors. However, when you buy something through our retail links, we may earn an affiliate commission.
Fragrance can be flirty with its intimate puffs of skin-like musk and freshly snipped flower stems. But it can also be like a flighty lover who quietly takes their leave before dawn.
Put simply, that's because perfume needs heat to work. The temperature of your skin and the air affect the rate at which aromatic molecules evaporate. "When the temperature is lower, the evaporation of a perfume is slower and less diffusive," explains Remy Parisi-Pettier, perfumer and fragrance director at Givaudan. "So even if a perfume stays longer on the skin in cold weather, it is harder to smell it. Cold weather also affects your skin's natural moisture levels and that impacts directly on a fragrance's lasting performance."
Ahead, simple ways to weather-proof your pulse points and avoid endless mists from the bottle.
Apply an undercoat of body lotion or oil
Dry skin is less able to cling on to scent. Aromatic molecules like to hang on to a veil of natural sebum or moisturiser on the skin – a bit like using a primer under foundation. When it comes to body oil, either go all out unscented (try almond) or choose one laced with sandalwood, cedar, and ylang ylang, as these can add depth to an otherwise summery scent. Frama Copenhagen Apothecary Body Oil is an excellent choice.
Choose an Eau de Parfum
The strength of a perfume plays a key role in how long it lolls on your skin. An Eau de Parfum has a higher percentage of perfume oils – typically between 15 and 20 per cent – in the formula than an Eau de Toilette, which is designed to give out a rush of fresh citrus or lighter scent molecules and is therefore more prone to fade.
Replace crisp summer scents with deeper notes
Made up of small, light molecules, citrus notes evaporate quickly – ergo they give energy and vibrancy to a perfume. They're best avoided in high quantities when temperatures dip. Now is the time to focus on perfumes that wrap citrus and floral top notes in a darker, warmer landing of woods, vanilla and tonka bean, all of which are made up of heavier molecules. Try Prada Paradoxe Eau de Parfum, which reads as an ambery floral that's nothing short of perfect for this time of year.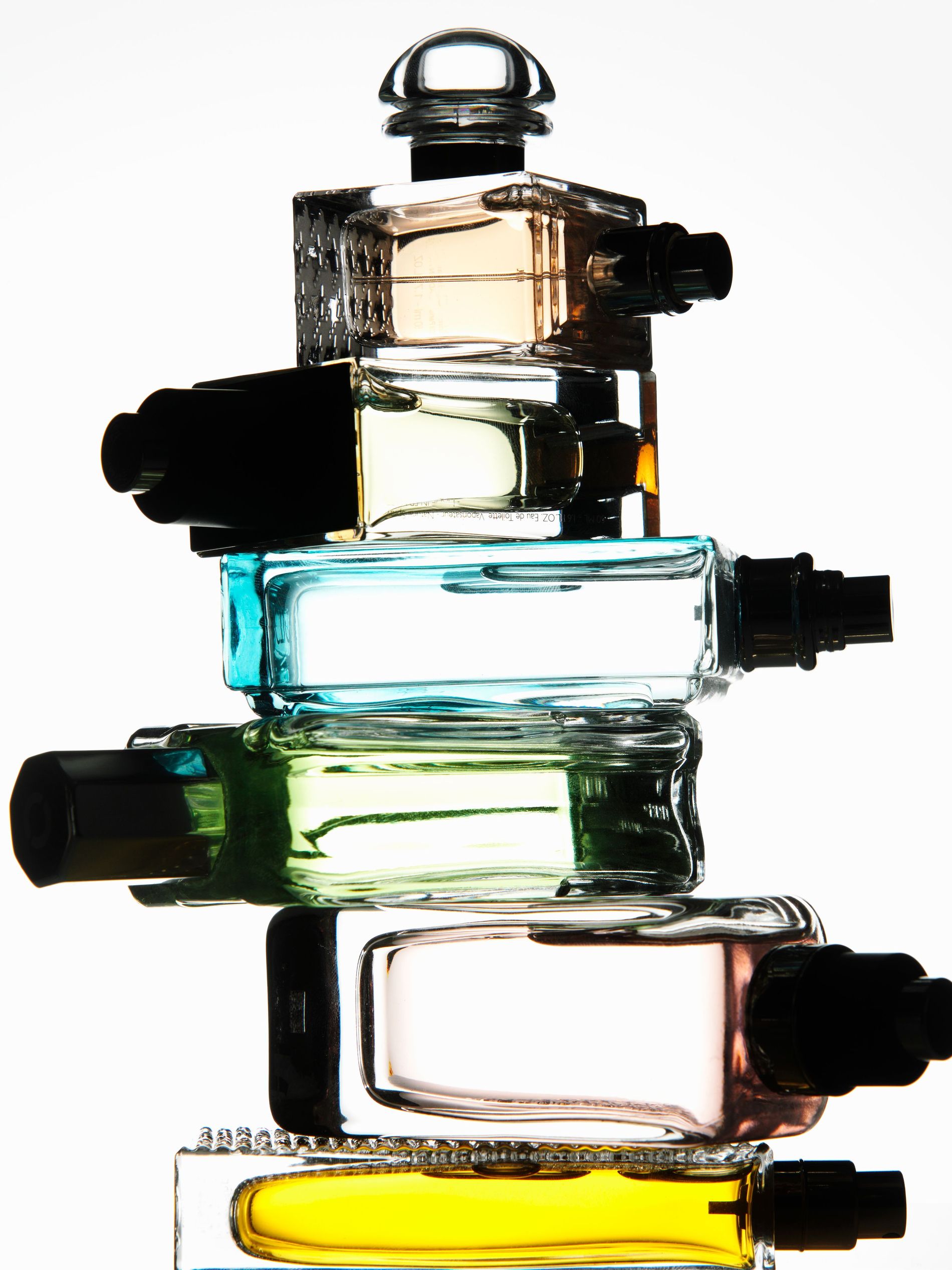 Remember fragrance is essentially genderless
Perfume can be as fashionably gender-neutral as a smoking jacket. "Women are not born to smell like flowers and men to like woods," says Byredo founder Ben Gorham, whose cult fragrances are all unisex. "I think smell is completely subjective and tied to personal memories – it's not about gender." In fact, the perfume world's dirty little secret is that it has been lacing women's fragrances with woods and men's scents with flowers the entire time.
Byredo Vanille Antique pairs vanilla with black plum and freesia so it feels nuzzly and ambrosial and invites you in for a second whiff. Yves Saint Laurent Libre Eau de Parfum cleverly reworks fougère, a style of men's cologne, and makes the signature herbal lavender note fresher and more floral before jasmine and orange blossom step in for added sensuality. "It's radiant, bright and powerful, which is how I want the woman who wears it to feel," says Anne Flipo, the perfumer behind Yves Saint Laurent Libre.
'Winterise' your favourite floral
Your winter fragrance doesn't have to be a radical departure from your usual, signature scent. For example, if rose is your go-to scent there are plenty of wintery iterations to choose from. "Rose has so many different facets: rose essential oil is fresh with nuances of freesia and pear; rose absolute is more animalic, fruity and rich," says Gorham. "Perfumers create different moods depending on which facet they choose to enhance." Frederic Malle Rose & Cuir has a carnal leather note, while the twist of myrrh gives Tom Ford Rose de Chine a brooding autumnal feel.
You can also layer a sweet, heady floral such as Gucci Flora Gorgeous Jasmine Eau de Parfum over a woody scent to brighten an otherwise deep winter fragrance. Remember, too, that wool is especially adept at holding on to scent so mist your jumpers and coat with your chosen scent.