As we welcome autumn, the weather is now signalling that we need to remember what it's like to get dressed for colder days...
All products featured on Vogue are independently selected by our editors. However, when you buy something through our retail links, we may earn an affiliate commission.
With a new season right around the corner, the time to be more practical without being too hasty and predictable has come. After months of self indulgence and devotion to midi-dresses and floss-inspired pieces, our styling needs to evolve into a mash-up of interchangeable staples filled with hybrid attributes that will help us navigate a new set of cold-weather rules.
Autumn and winter are two sartorial periods that can be confusing, leading us to that uninvited feeling of wearing an unfinished look. Some of us might be triggered to go for a heavy-duty coat or shearling jacket right away, but it's possible to take things slowly and make sure we are still able to enjoy the last bits of breeziness and laidback joy that comes from our summer wardrobe. It's all about not ditching the fresh and easy-going pieces which, when paired with the appropriate winter silhouettes will secure the perfect summer-to-autumn look.
As for the key tips to better handle a head-to-toe outfit update, layering and accessorising are certainly the two paramount strategies for a successful rebuild and revamp of a wardrobe that works across the seasons. Playing with textures and proportions offers us a solid route towards attire that will not only be practical but also playful.
A luxe silk maxi dress looks interesting and elevated when paired with a simple shirt. Investing in leather jackets, light knits, structured blazers, midi-dresses and an autumn-ready pair of boots will also take you a long way. Rewearing our closet throughout the year prompts a new rhythm and identity without ever letting go of cohesiveness, a critical aspect when it comes to styling. The old is good but keeping an eye out for newness and some window-shopping will definitely elevate your mix and match game. Keep in mind that you want to feel the freedom to quickly get lighter and enjoy your cutout top if the sun decides to surprise you after a heavy pour.
Below are 7 inspirational looks to help you deal with this awkward in-between phase:
The Statement Leggings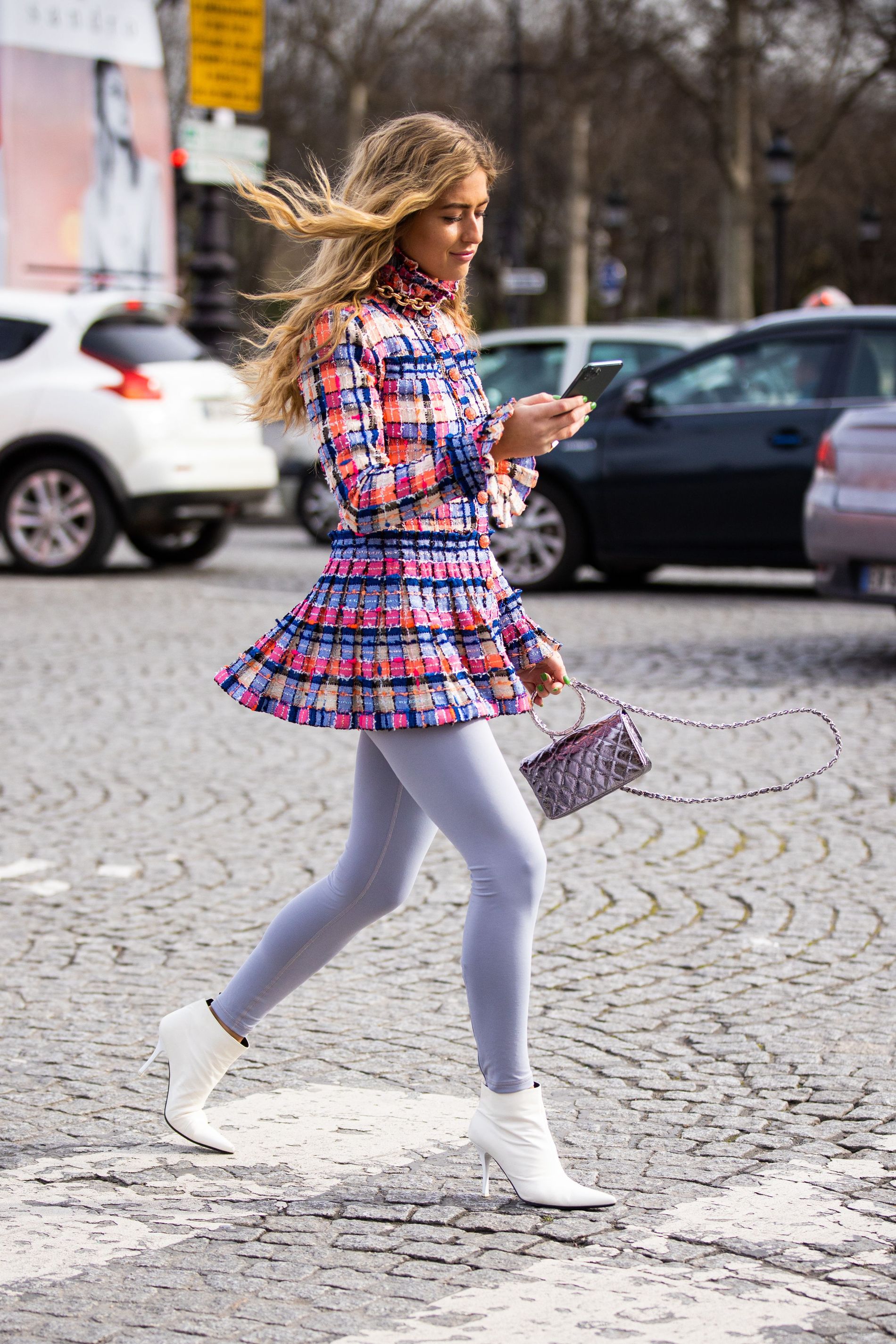 Emili Slindev dos a pair of statement leggings.
Without letting go of classiness but still making sure we are covered when it comes to rain-proof situations, going with an elevated sporty element can be fun. Besides looking amazing as a complement, they also act as a great wardrobe foundation. From the most athletic and colourful options to the ones with zipped cuffs, you can keep your mini dresses in high rotation.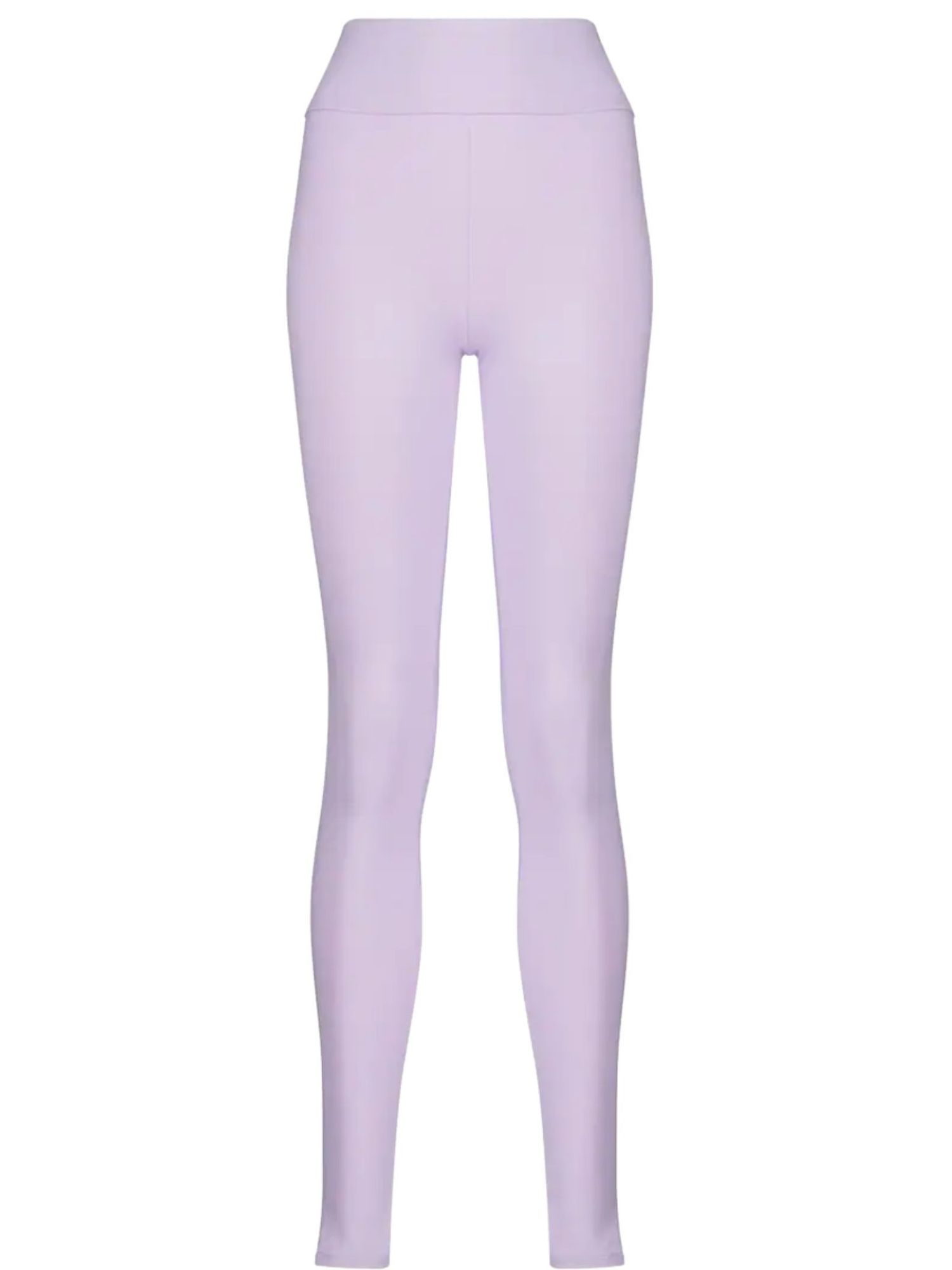 Ballet high-rise leggings
Live The Process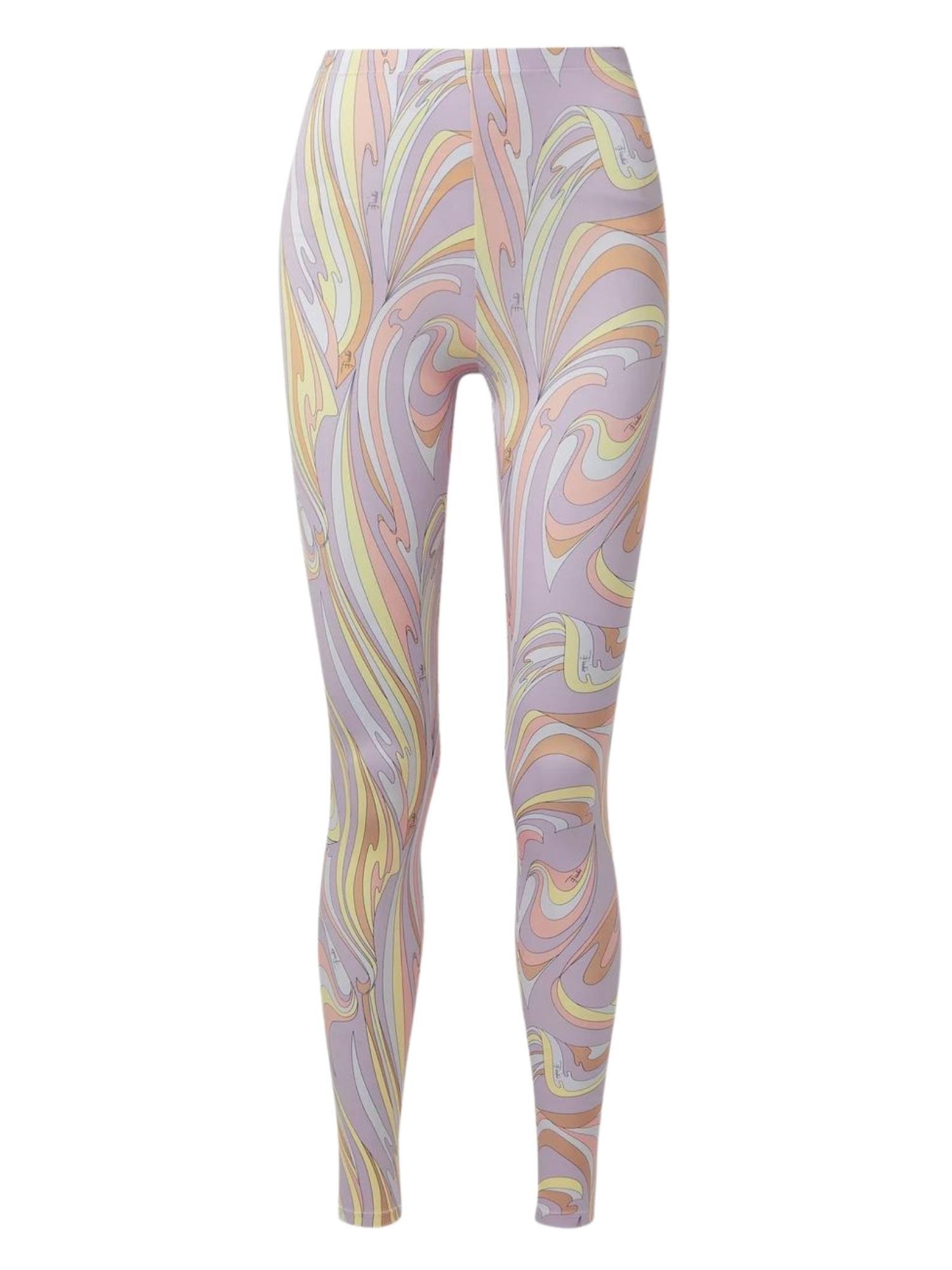 Printed stretch-ECONYL leggings
Emilio Pucci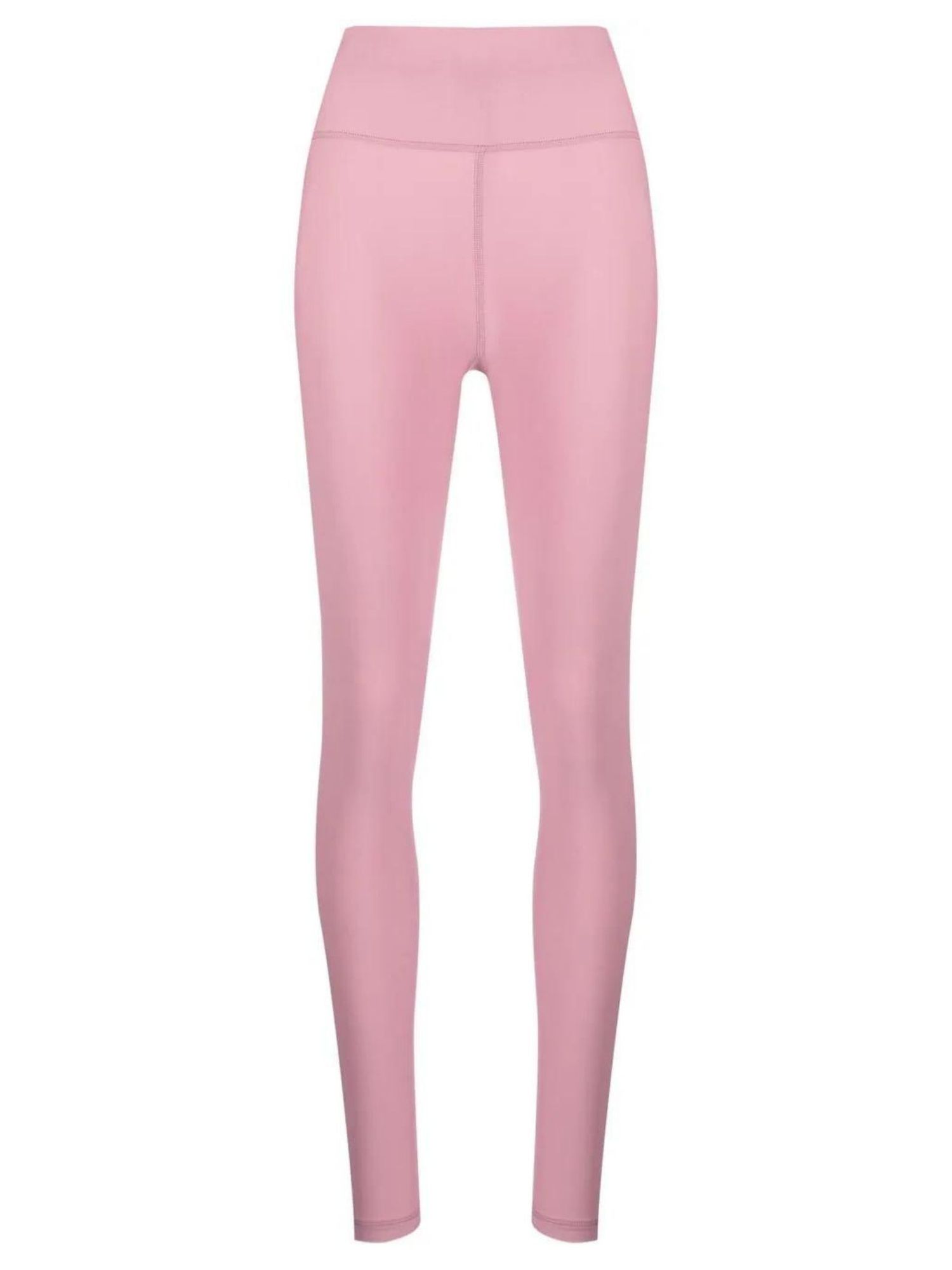 High-waisted leggings
Rotate
Gloves Are the New Sleeves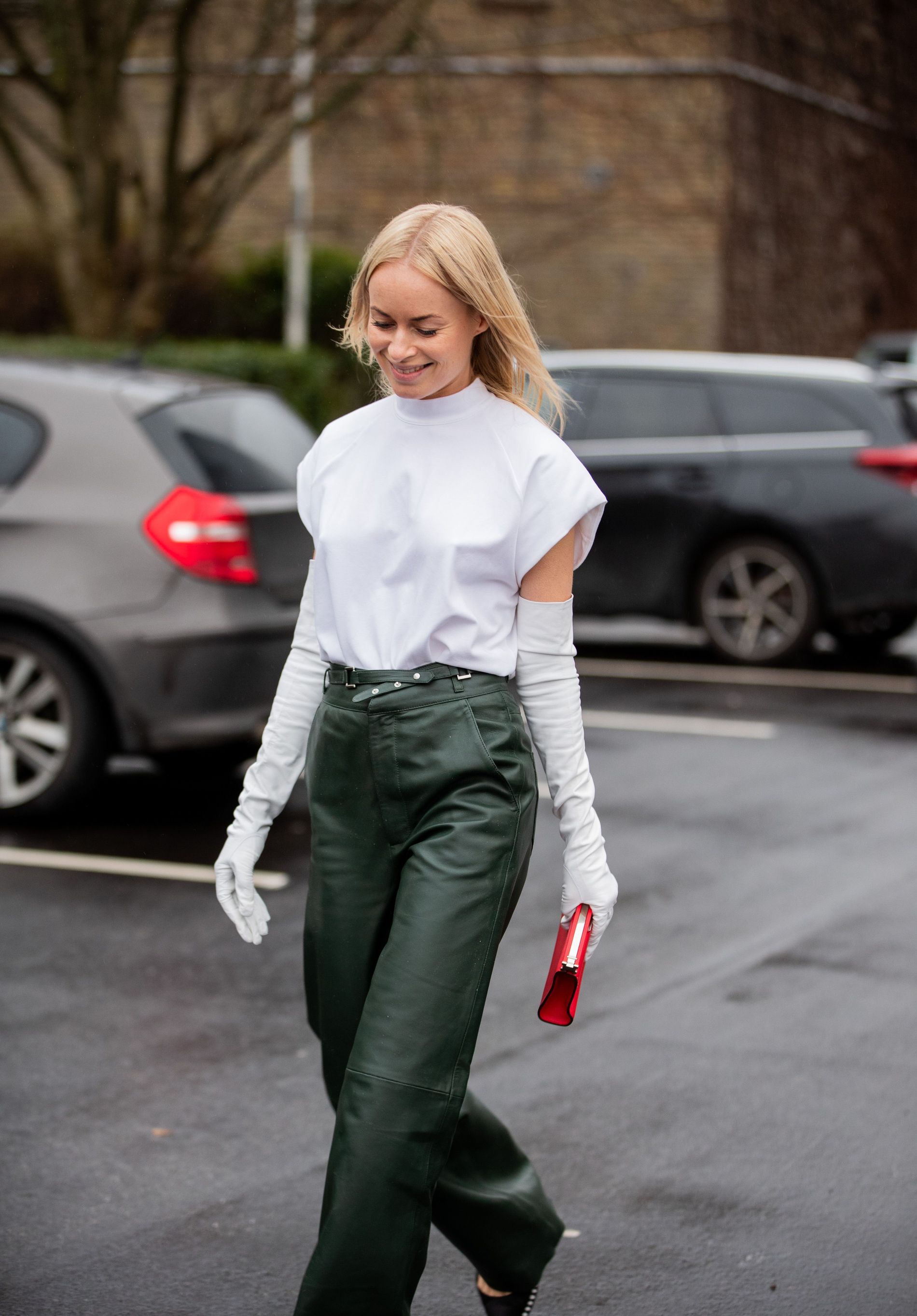 Thora Valdimars opts for a pair of full length gloves to brace for the cold. Photo: Getty
Long length sleeves are in the now and Acne, Alberta Ferretti and Prada can prove us right. Wear them as a natural extension of your tee or underneath a boxy shirt. The length of the gloves will break the loose and masculine proportions of your upper body styling, making them pop and be the star of the entire attire.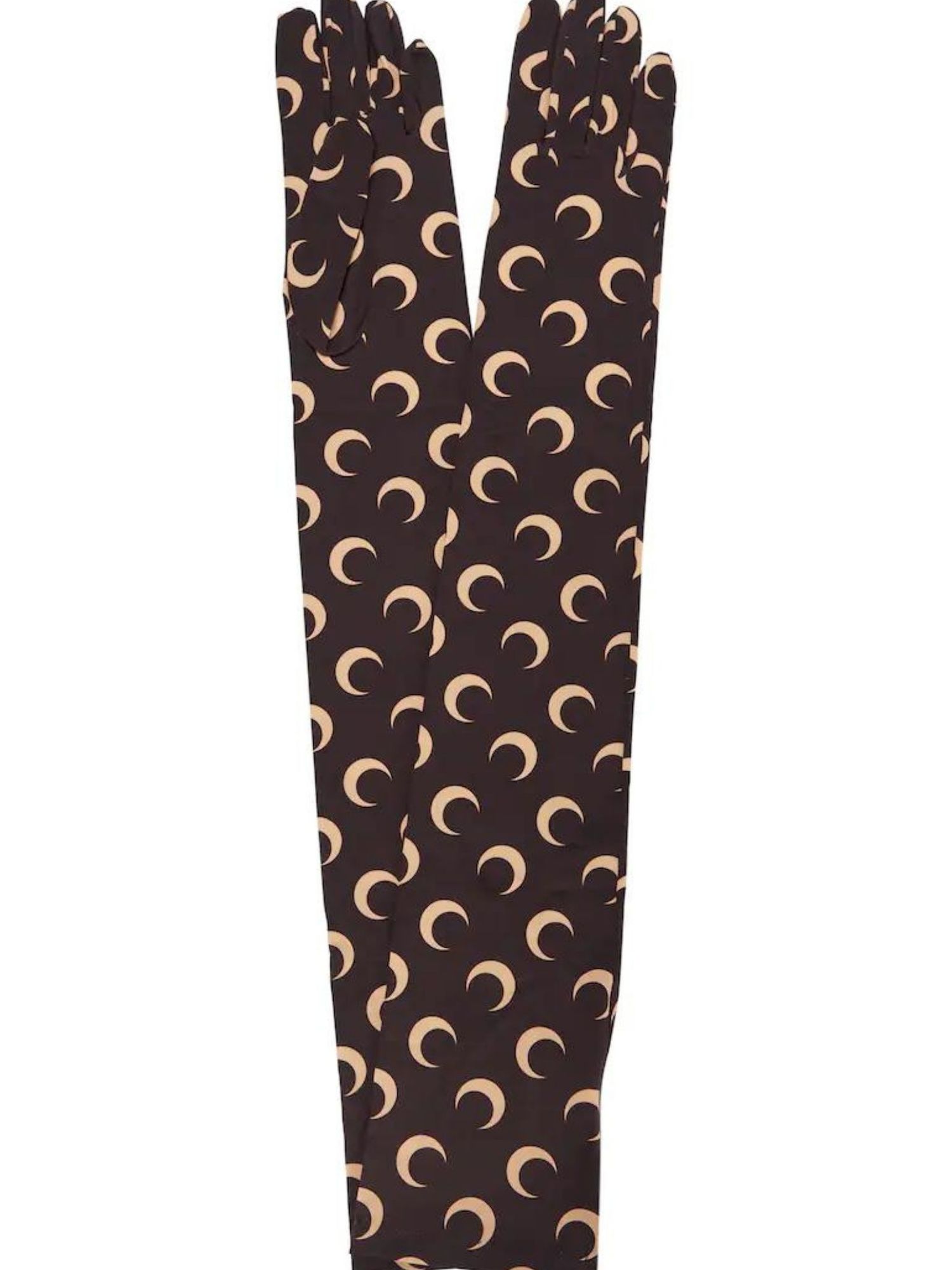 Printed stretch-jersey gloves
Marine Serre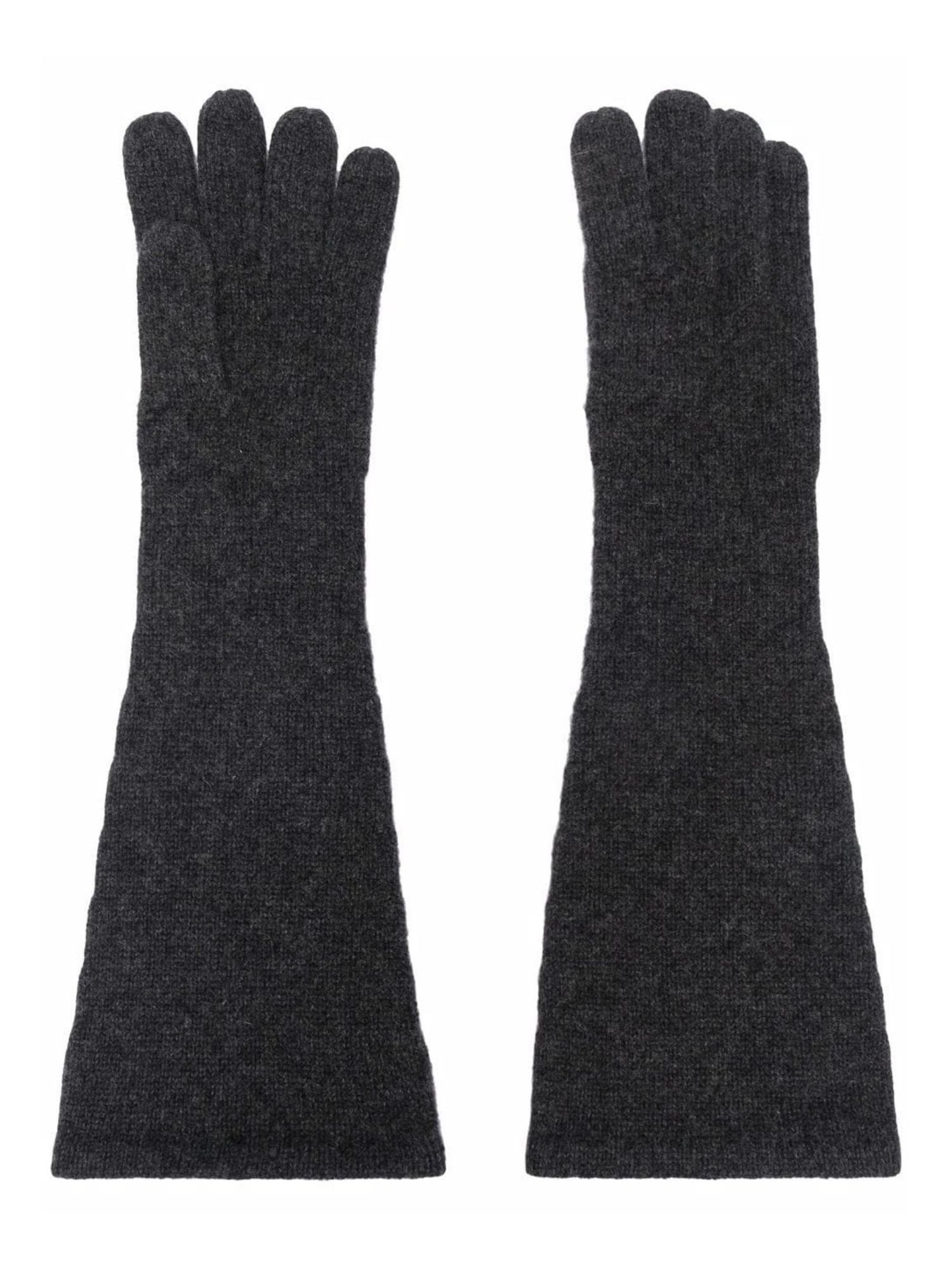 Long-length cashmere glove
Totême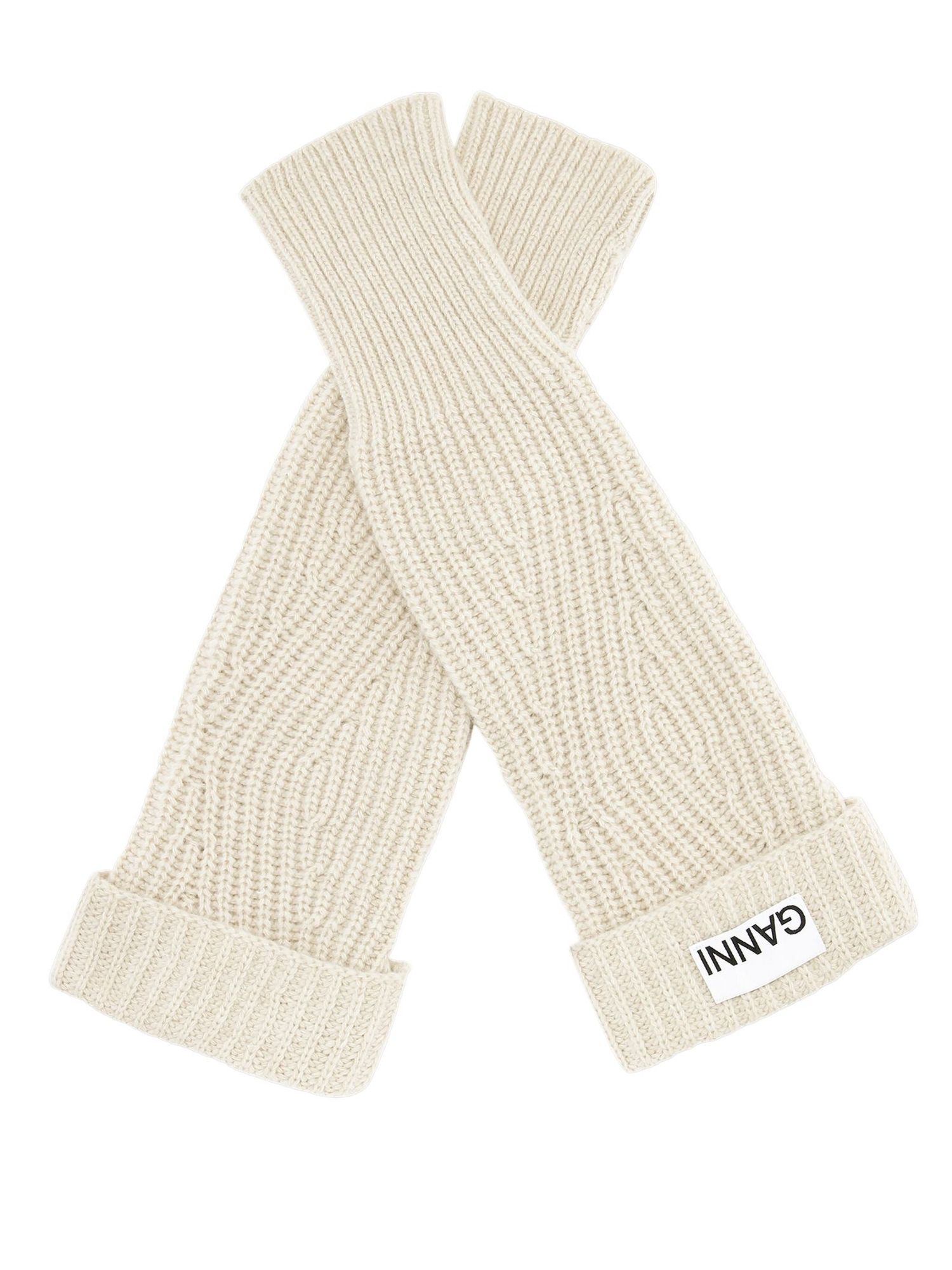 In Leather We Trust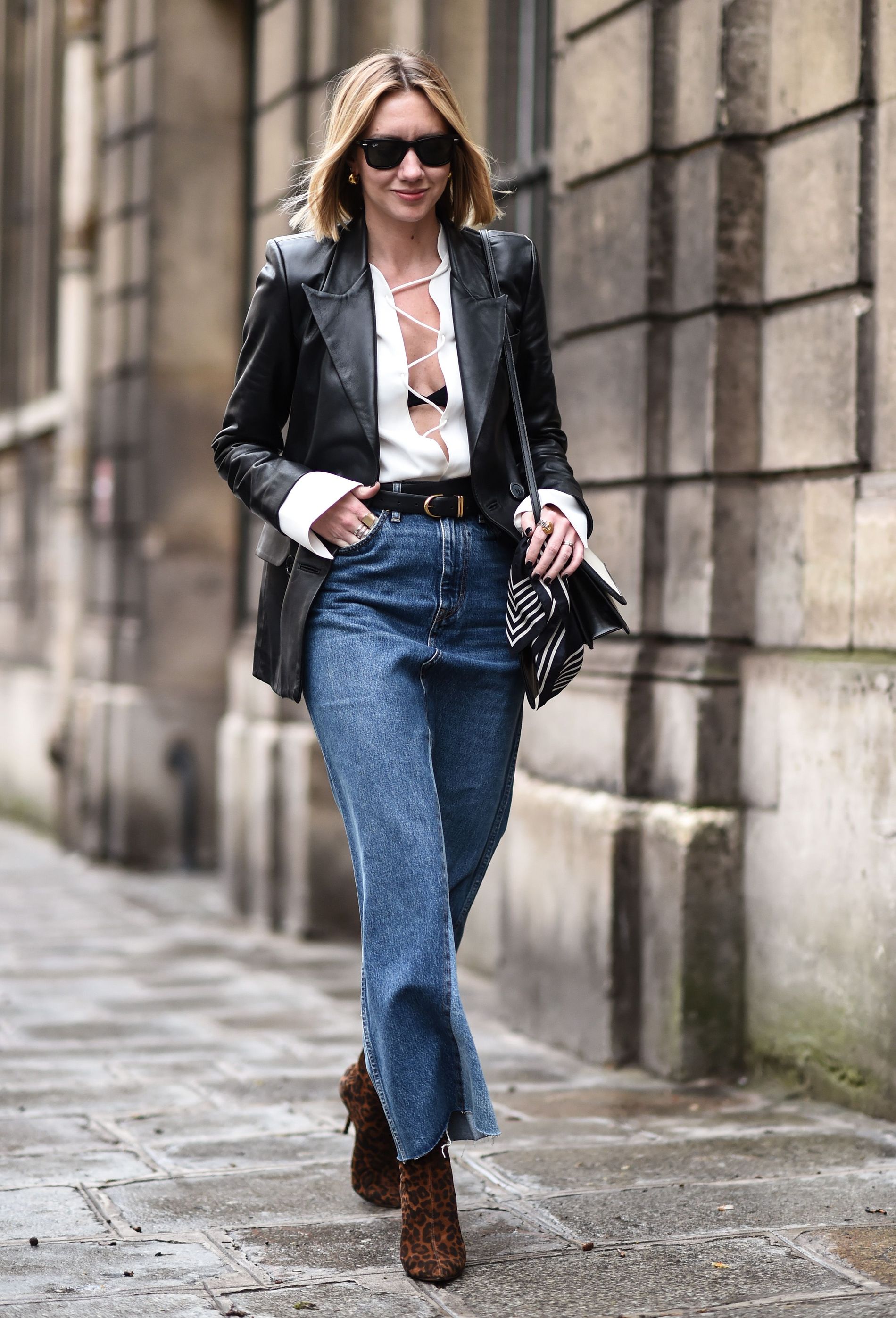 Lisa Aiken makes a summer outfit autumn appropriate.
Embracing statement outerwear is certainly a cheat tip that will help you enjoy this cutout momentum. Cleary a trend that will surpass the hottest days, the ultimate pleasure to show-off some skin will make its way to gloomy days. From tailored blazers and vests to floor-sweeping maxi trench coats, celebrate as many ways as possible to keep summer alive.
Faux shearling-trim jacket
Stand Studio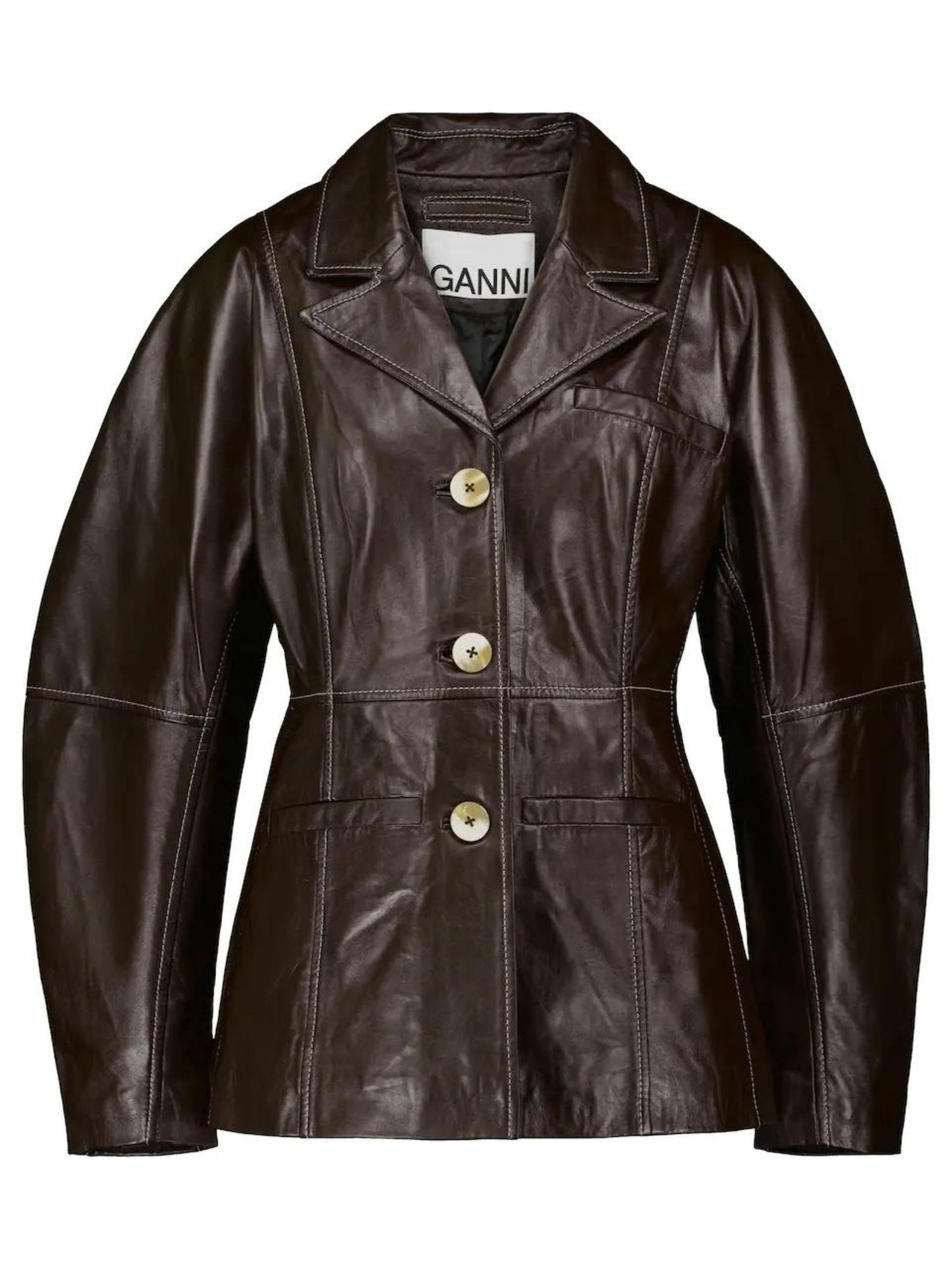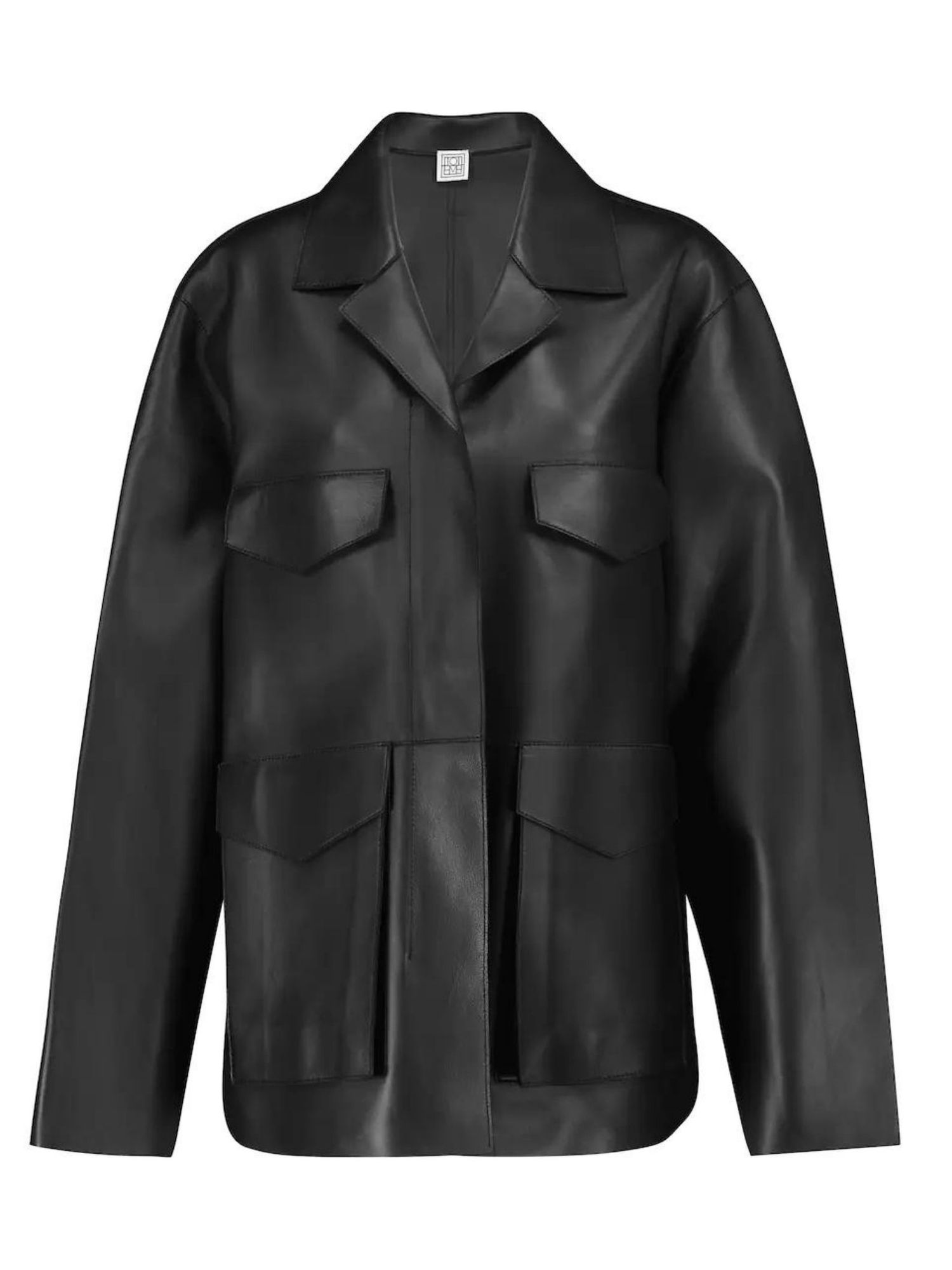 Three Is Not a Crowd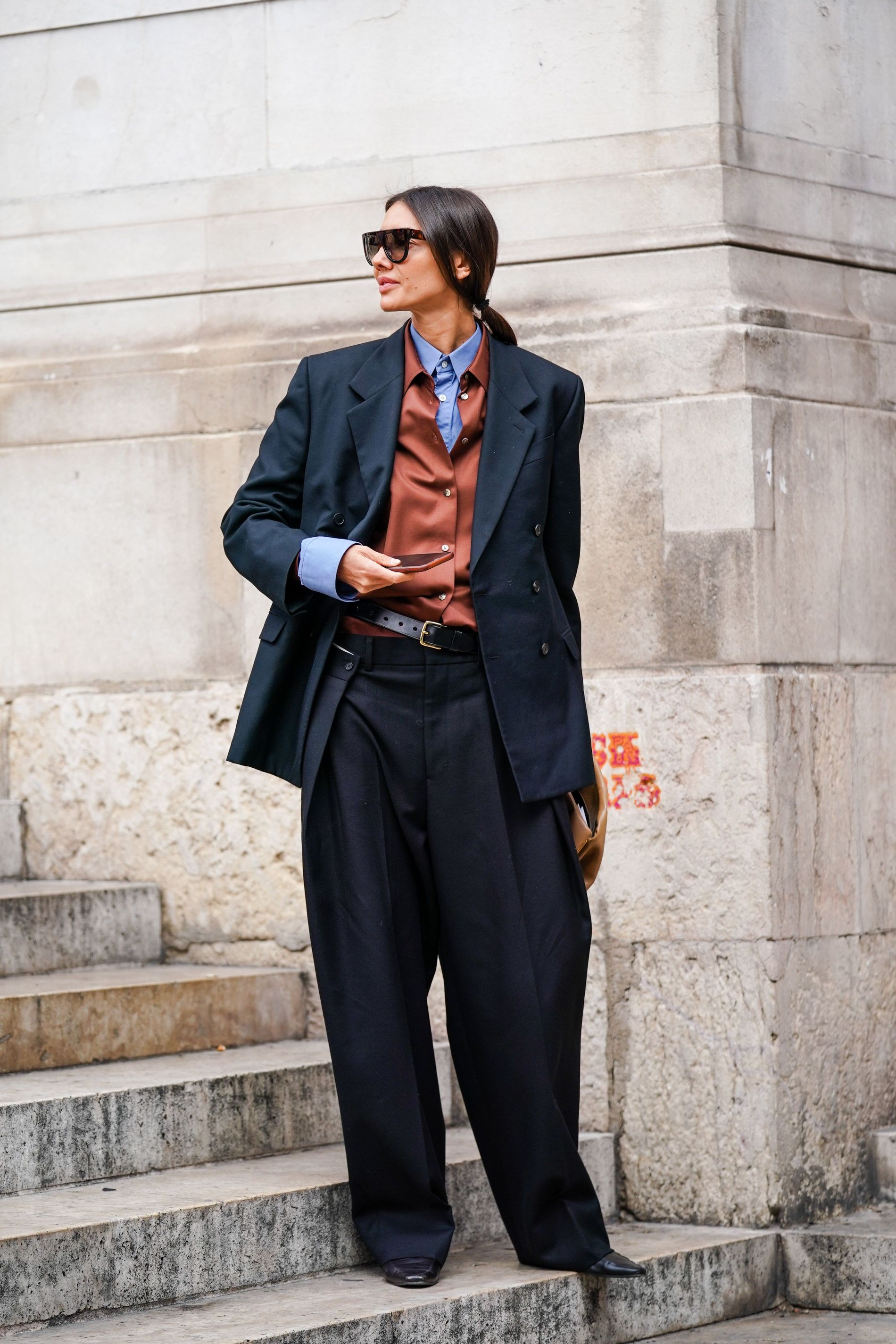 Julie Pelipas .
The three-piece suit has been spotted across all over instagram thanks to resurgence of the waistcoat, also known as vest. Julie, in her very on way, introduces us a second shirt as a way to overcome the first days of chilly weather and we can't be mad about this polished and very HommeGirls' aesthetics.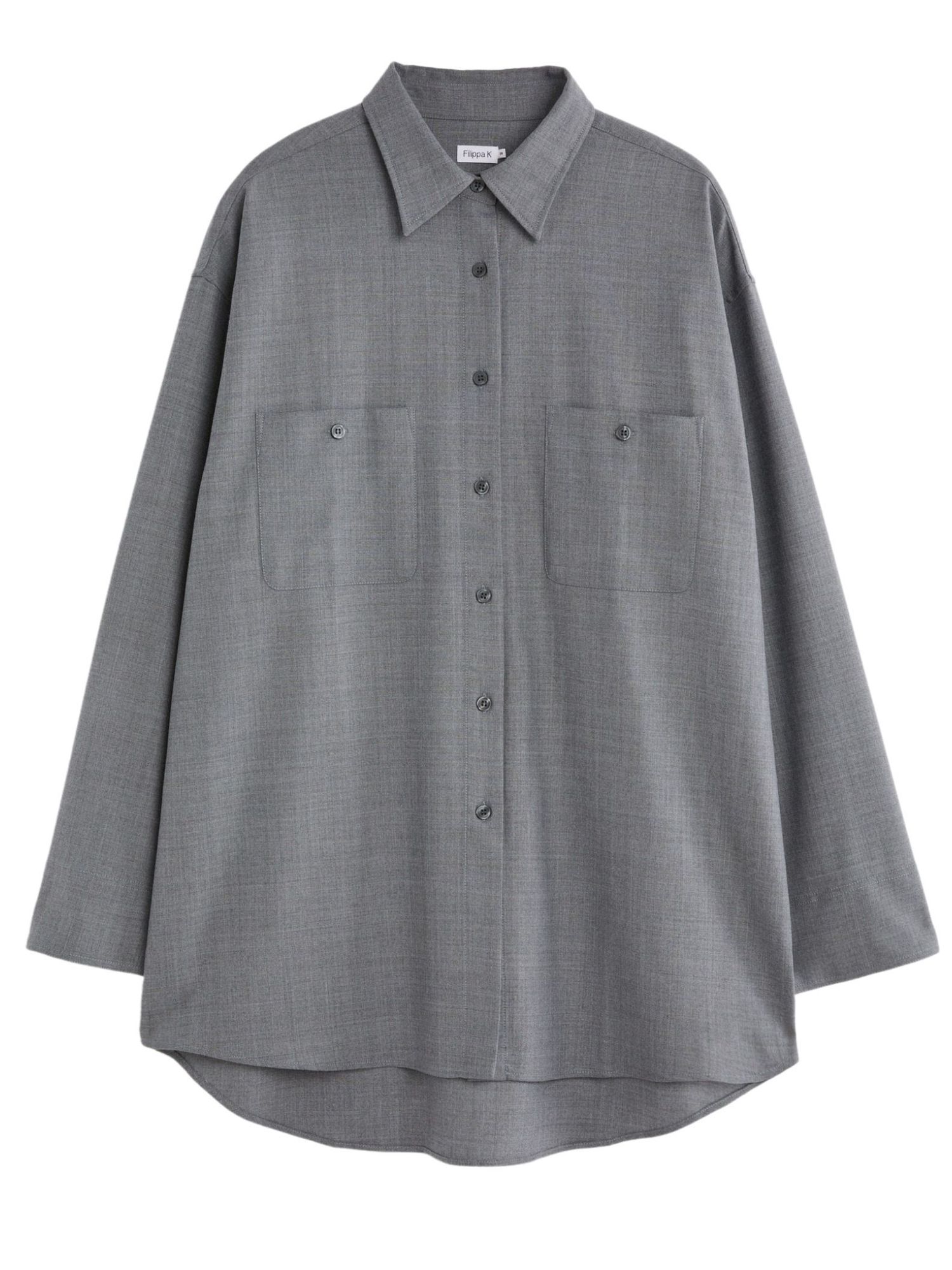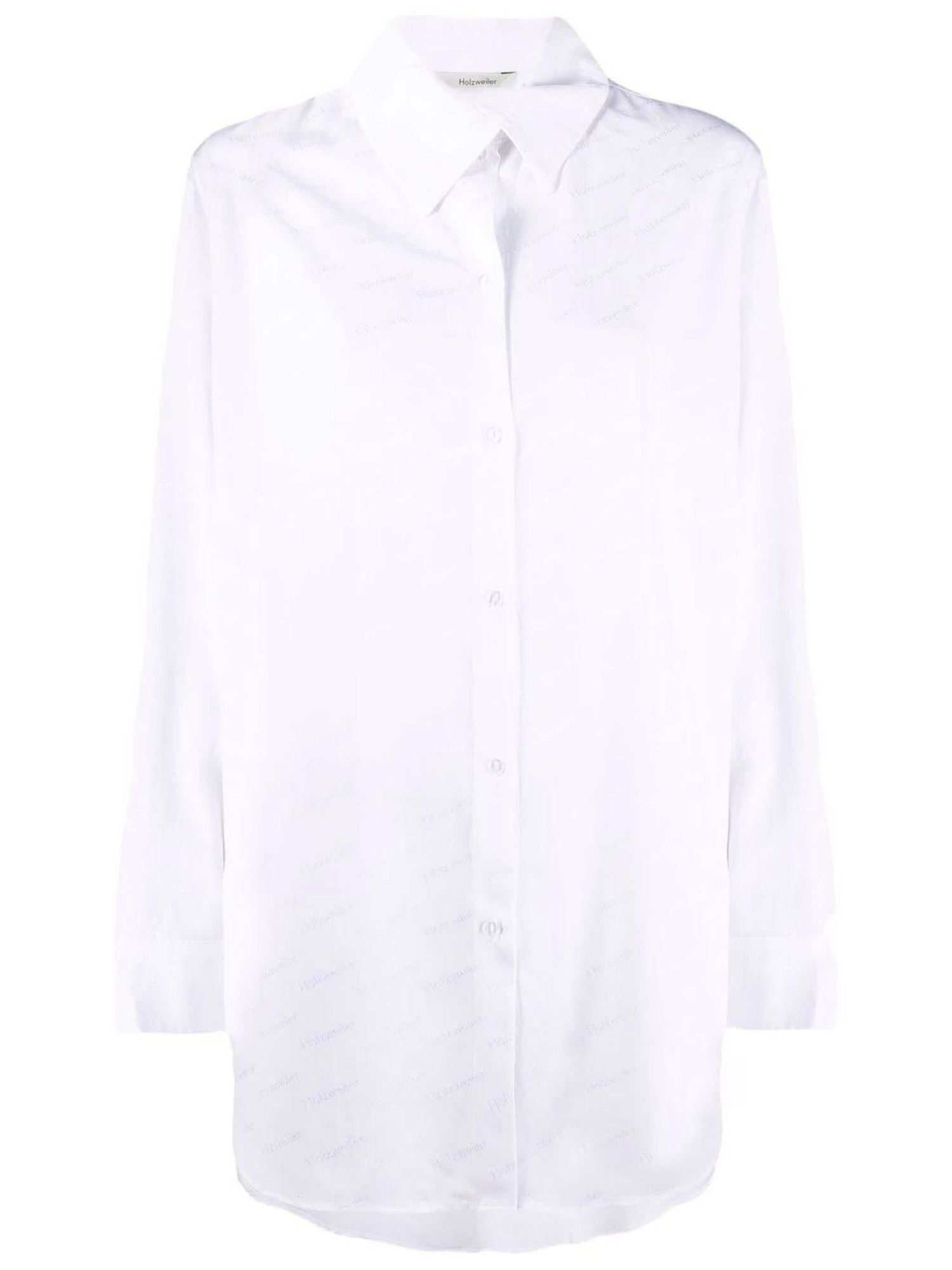 Oversized long-sleeve shirt
Holzweiler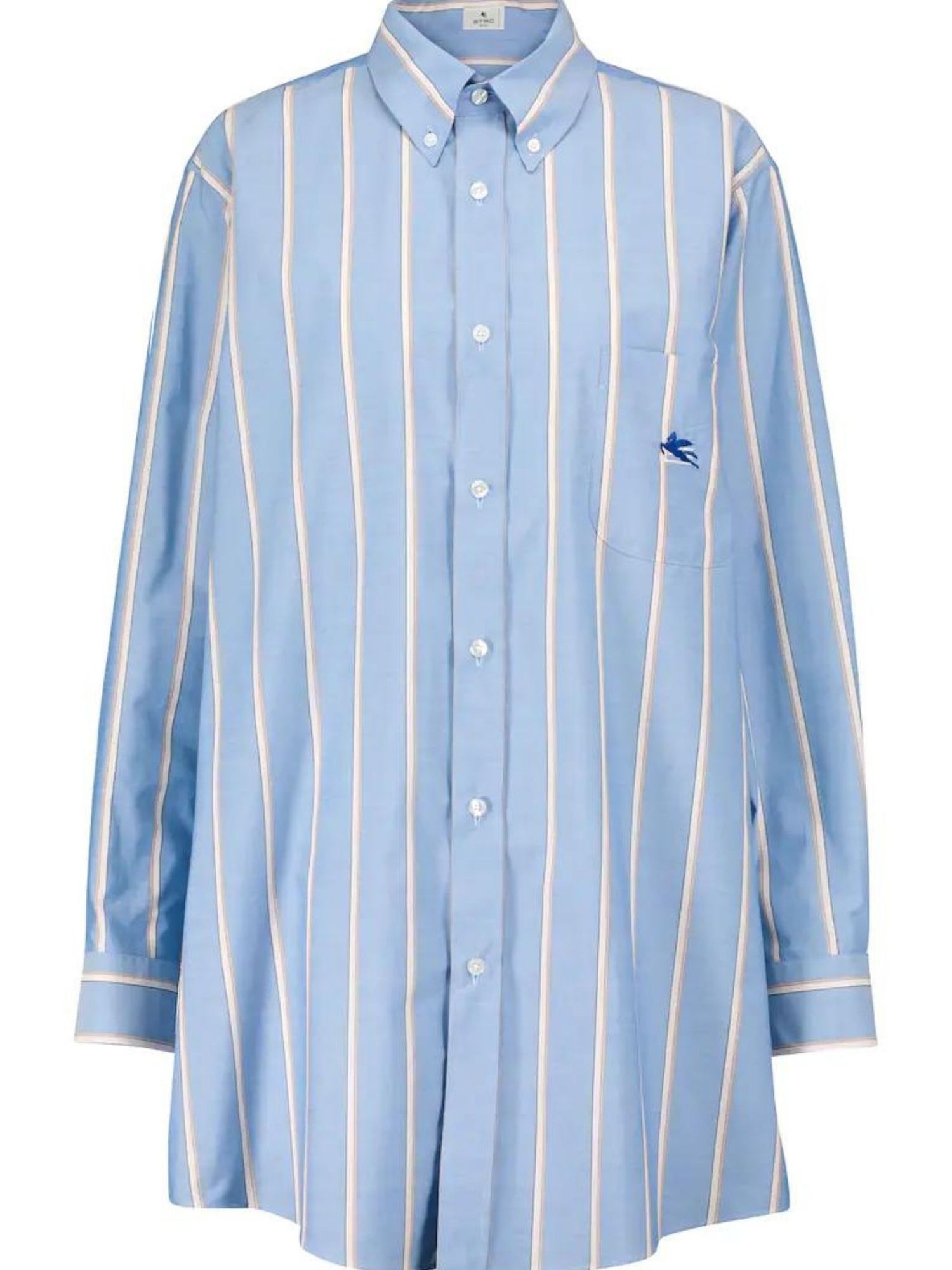 Slip It Over a Shirt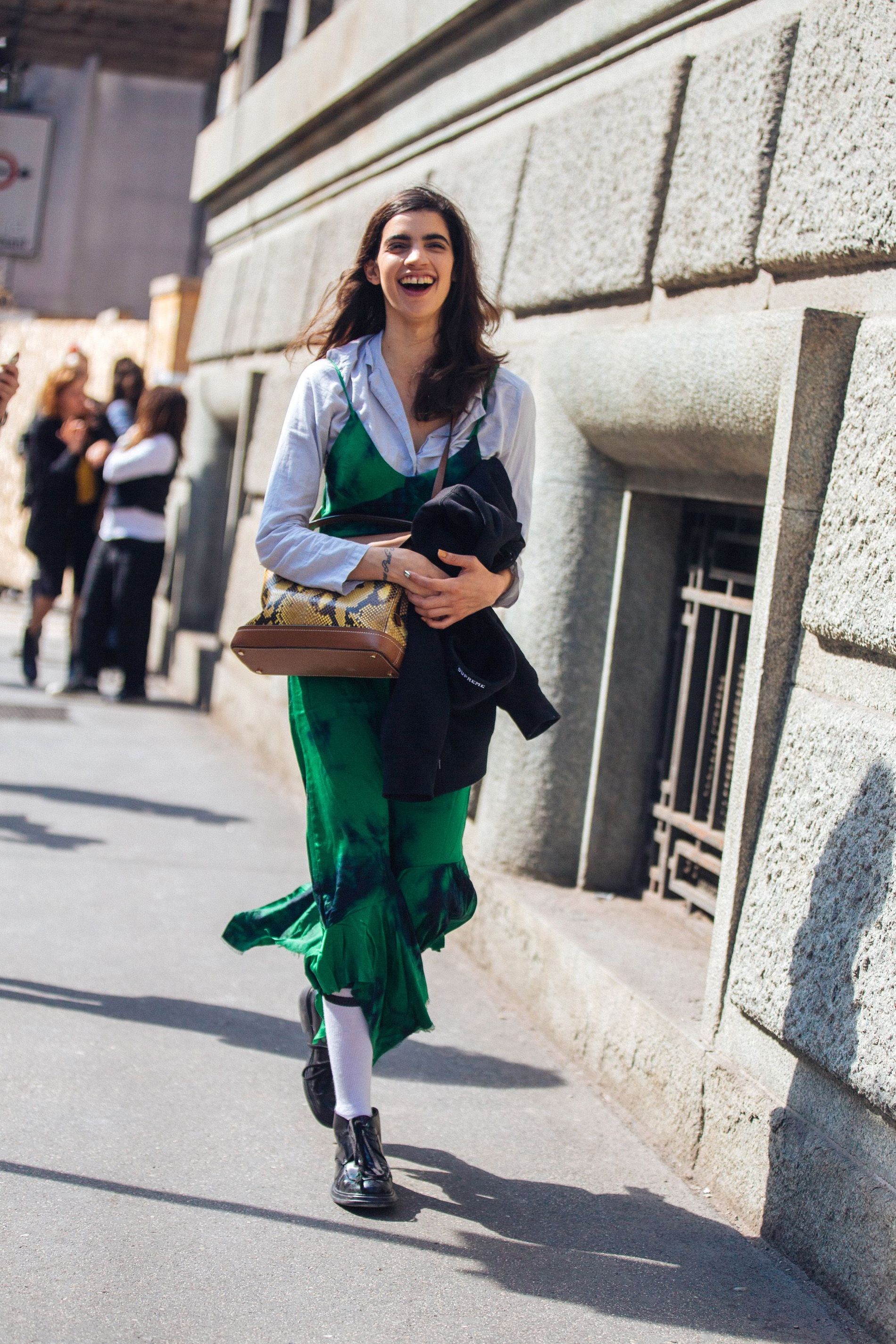 Irene Guarenas .
A dress is irrevocably tender, a staple that will never get old or be unappreciated. If your loyalty to this item has no expiration date, know that we can soften its summery femininity without going too far. A formal shirt will gain a new life and wide-leg jeans are always welcome. Deconstruct and experiment.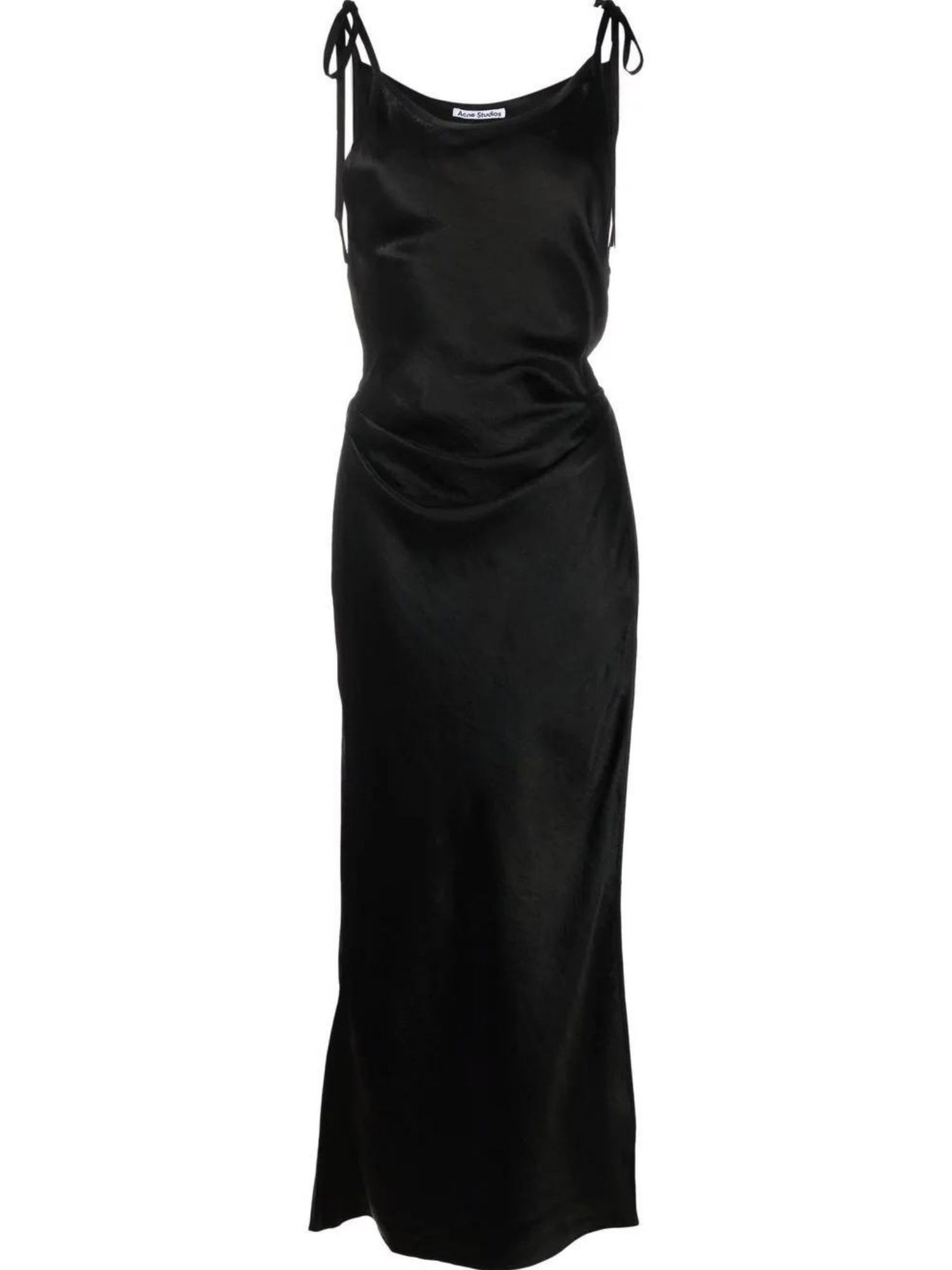 Hammered-satin slip dress
Acne Studios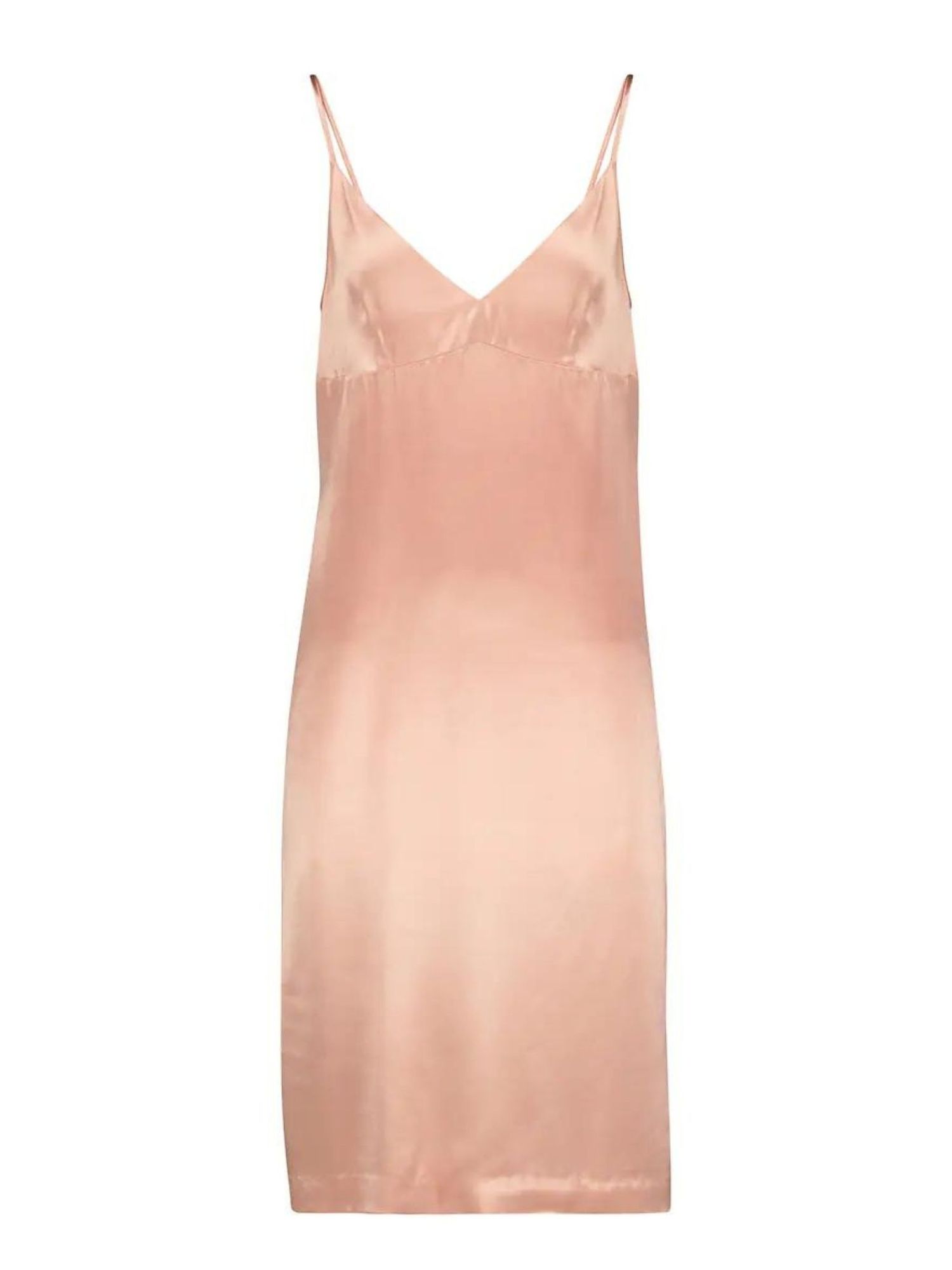 V-neck slip
Dries Van Noten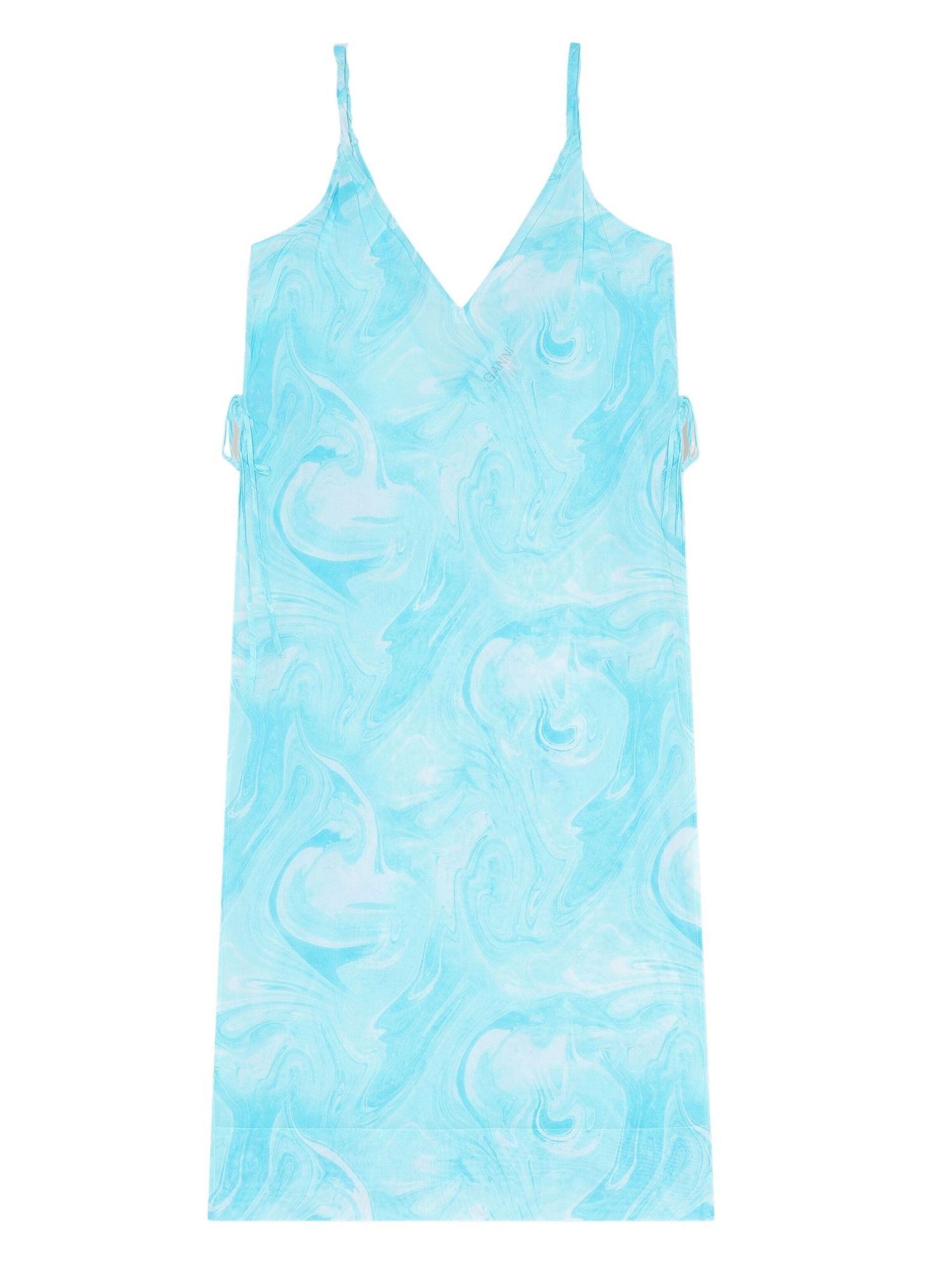 Knit Up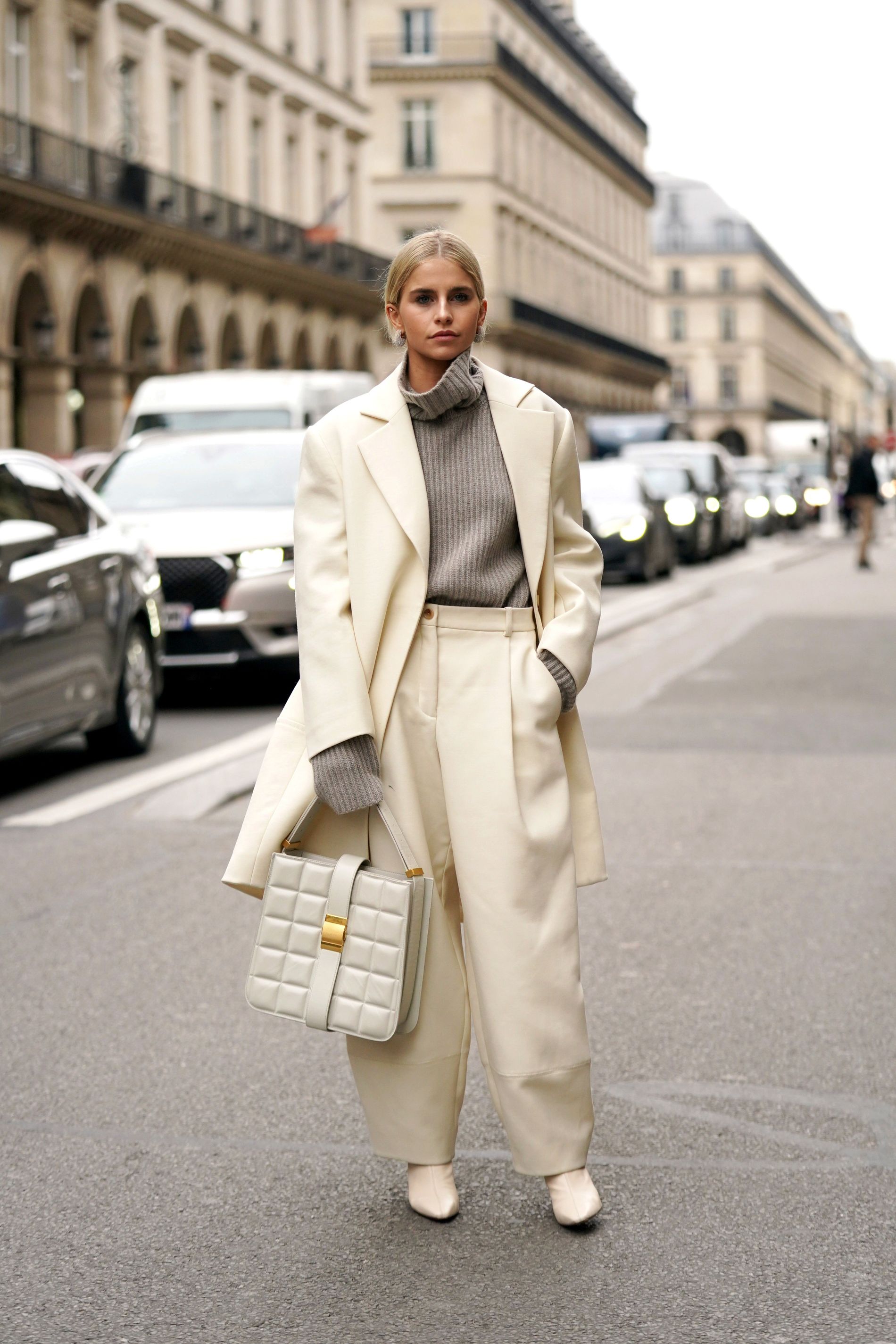 A monochromatic look is known as the universal language of sophistication, an on-going visual that adds cleanness, sharpness and purity to a look. Although accepting the start of the winter, avoiding a dark colour palette and heavy fabrics will still be the golden rule that will keep the memory of the last summer days alive.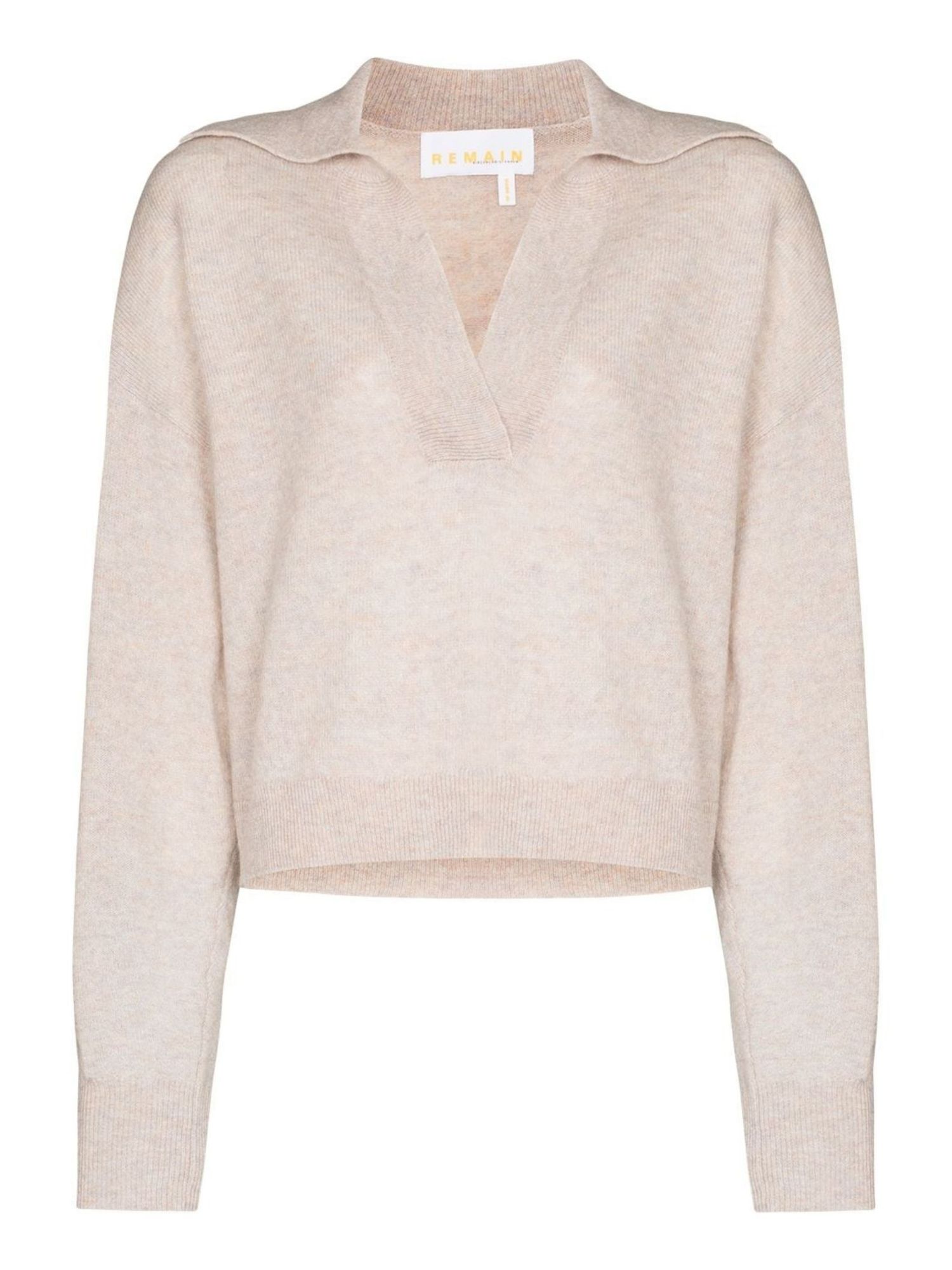 Patty merino wool jumper
Remain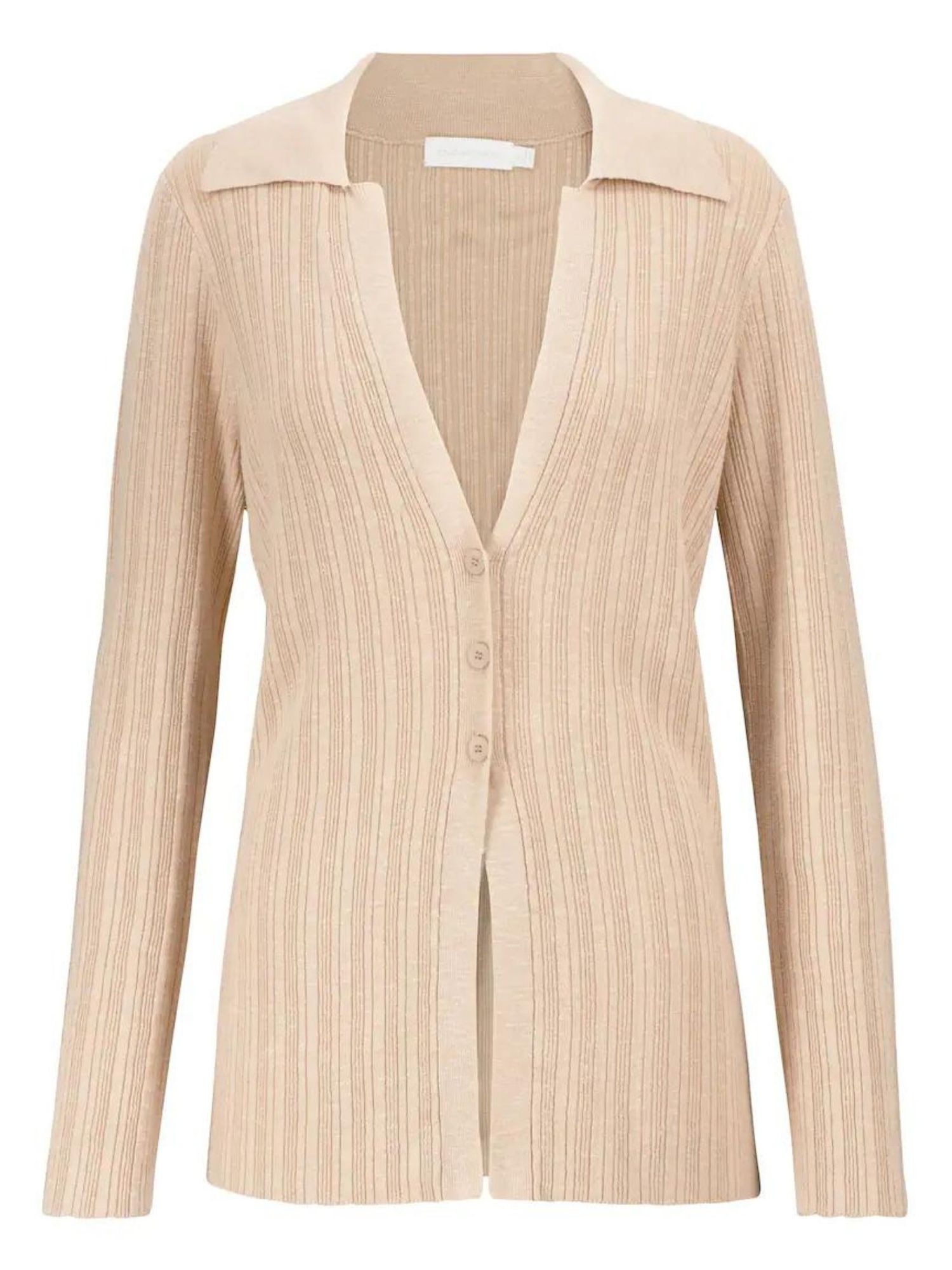 Perla ribbed-knit cardigan
Jonathan Simkhai
Niste pointelle-knit cotton sweater
Holzweiler
Eat Your Oranges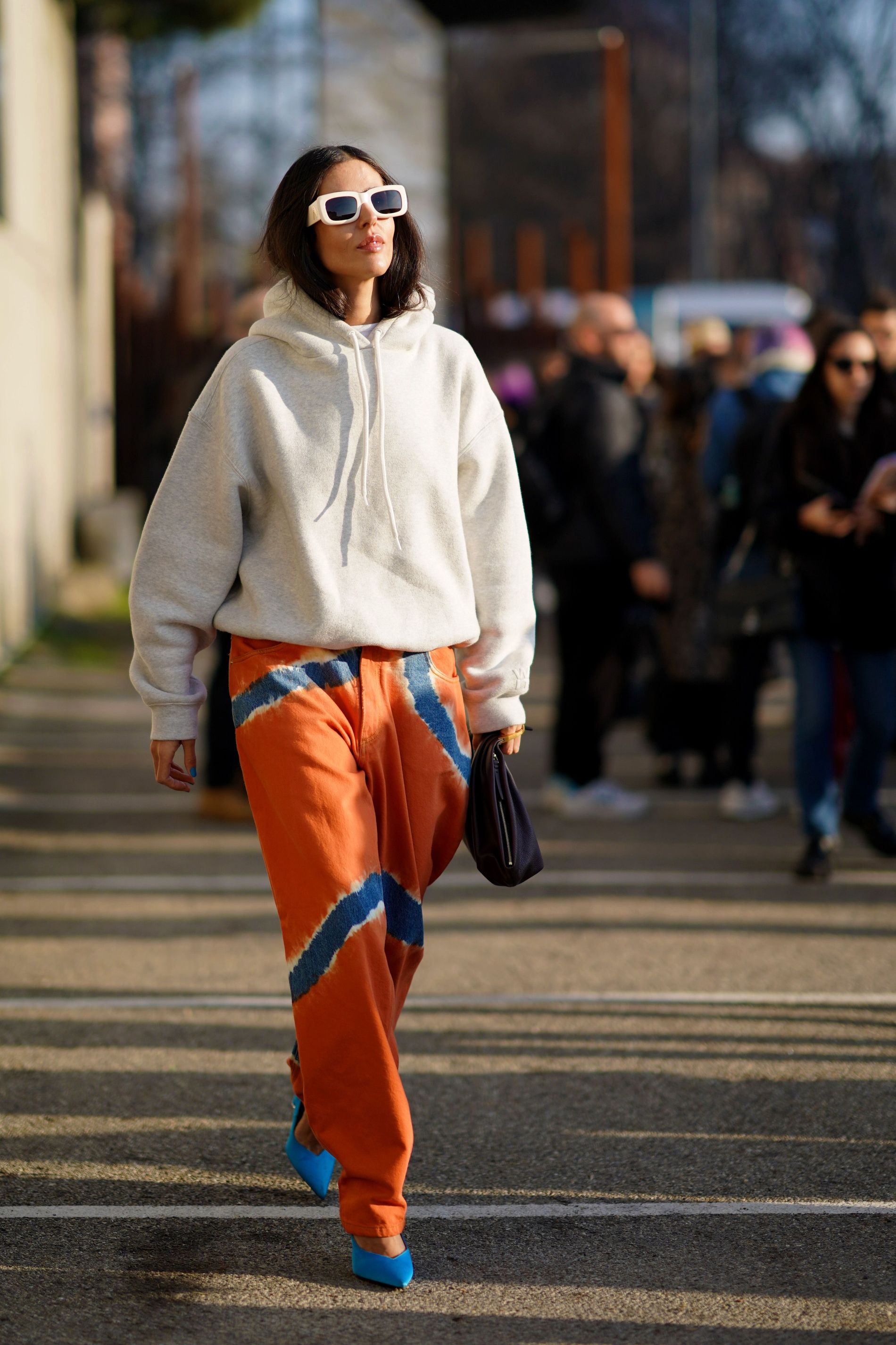 The opposites do attract and we can't hide how much we love a dual look that combines the easiness and additive freshness of summer with the warm and comfy feeling that autumn brings along. If you were a sucker for fruity and acid hues during this summer, a must-have of the season, the good news is that they will look surprisingly stunning with a more laidback shade.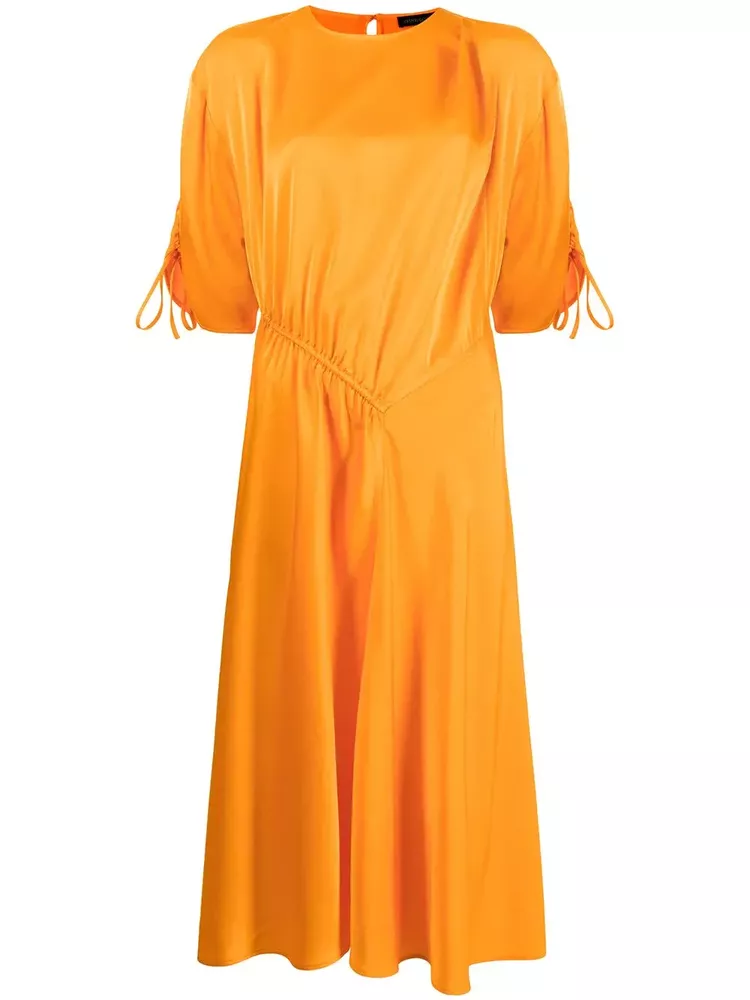 Davina satin midi dress
Stine Goya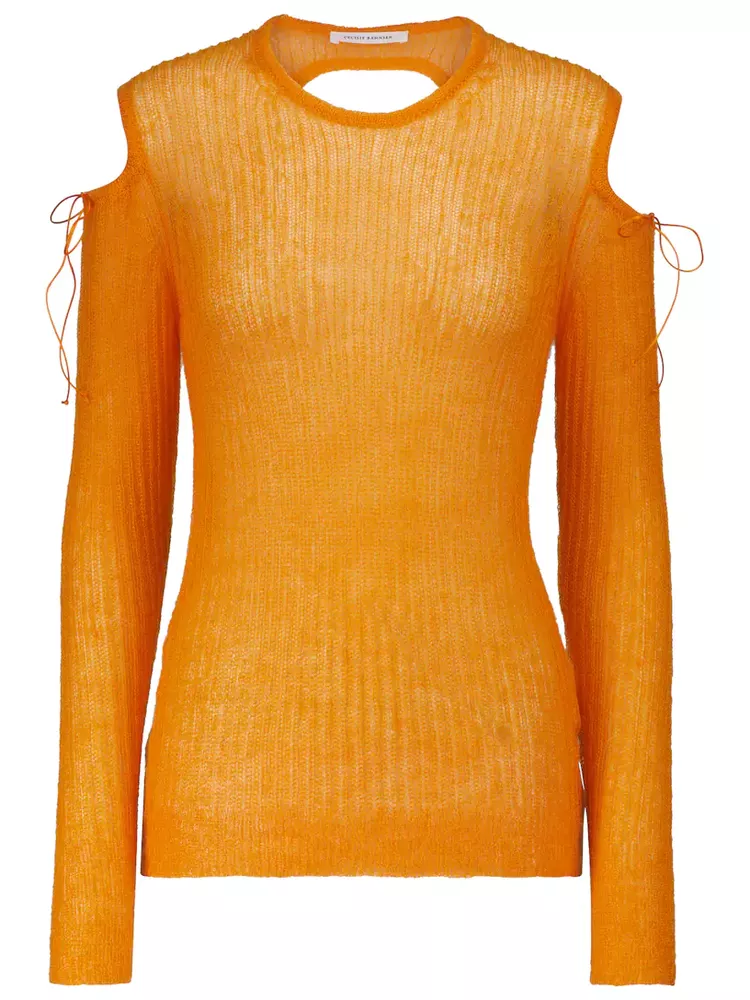 Greta mohair-blend top
Cecilie Bahnsen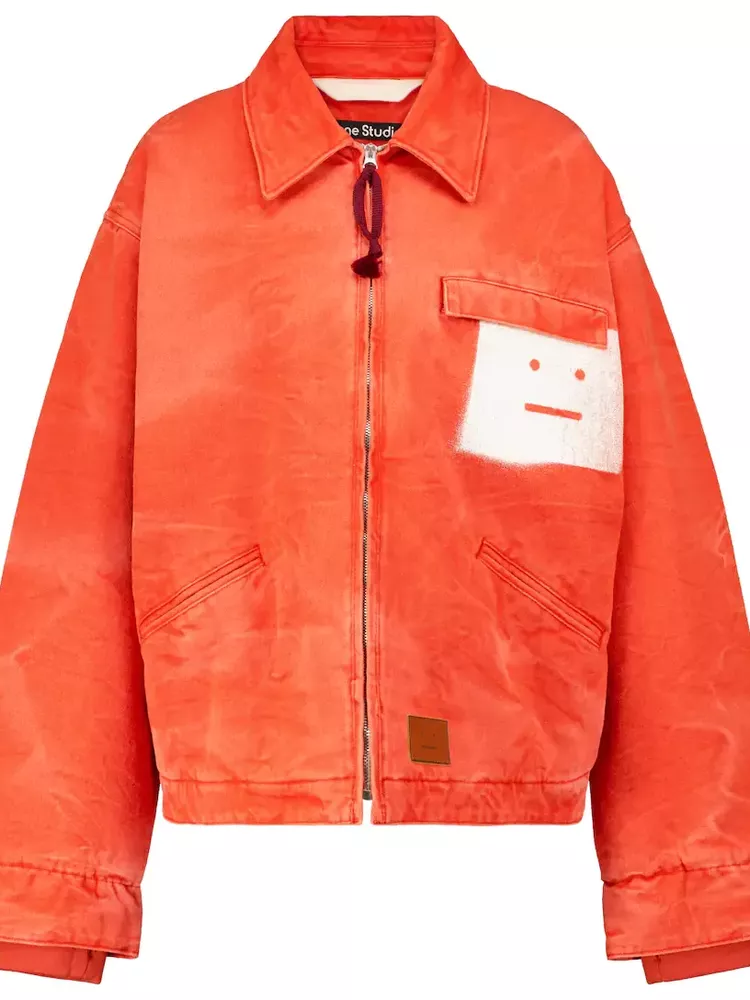 Denim Face logo jacket
Acne Studios