How do the fashion set keep their skin looking so effortlessly good? Thora Valdimars, Dunia Dosh and more share their must-haves for the winter...
It's no secret that winter in the Nordics can be a brutal affair. We're talking minimal sunlight, freezing blizzards, and sub-zero temperatures – but we Scandinavians are also experts at embracing the cold. And our superior ability to win at winter-proofing extends to skincare too. Amongst the beauty non-negotiables are pared back, illuminating products that help give a natural glow, boost moisture, and leave skin looking radiant.
So from influencers to designers to models, here's what sees the Scandi 'It' girls through frost season – and keeps their skin looking incredible through the colder months.
Thora Valdimars
It gets cold here in Denmark in winter, but not crazily cold – I'm from Iceland, after all. But it does take a toll on my skin, hair, and hands – my hands get so chapped and my skin looks really dull. I'm generally not very good at keeping to skincare routines – I'll just use a face wipe and a bit of cream, but last year I got hooked on Zo Skin Health's Exfoliating Polish and I've been using it ever since.
I put it on every morning and the little grains in the creme really help to exfoliate and add a bit of shine to my skin before I apply makeup. I look a lot fresher after I've used it and my face feels like I've stepped out of a steam bath.
Zo Skin Health
Exfoliating Polish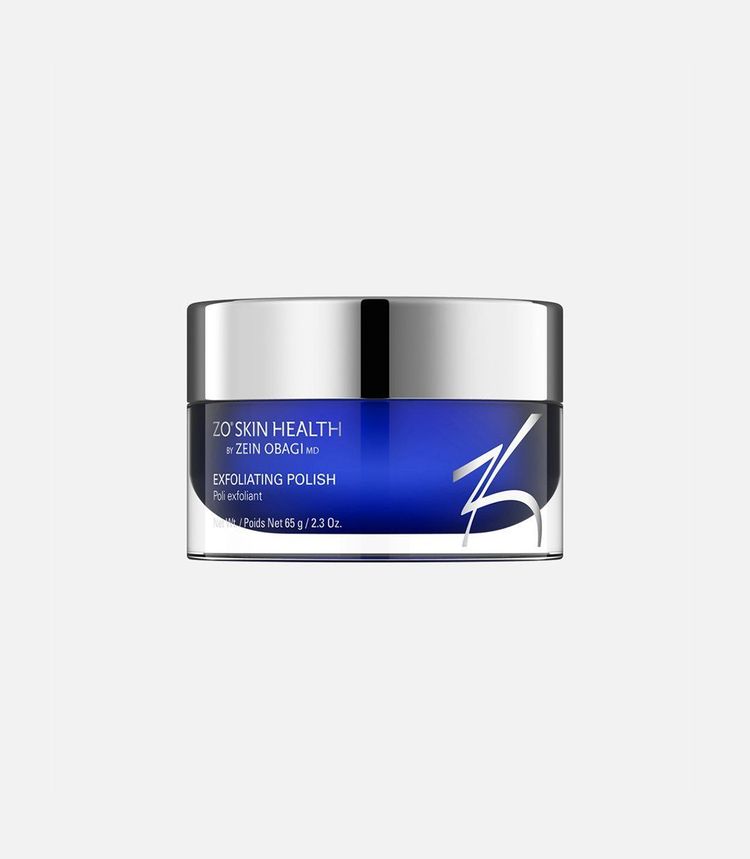 Dunia Dosh
Oslo is beautiful in the wintertime, sometimes I'll just sit in my apartment and watch the snowfall. But it's also cold, and as I work part-time in a kindergarten, where we are outside a lot, I try to protect my face from the wind with a scarf – only my eyes poke out.
But when the sun comes out, it's also important to wear protective sun cream. I've started to use Rudolph Care's Sun Face Cream SPF 50 and now I can't be without it. It feels really soft on my face and it isn't sticky or greasy at all. I carry it everywhere.
Rudolph Care
Sun Face Cream SPF 50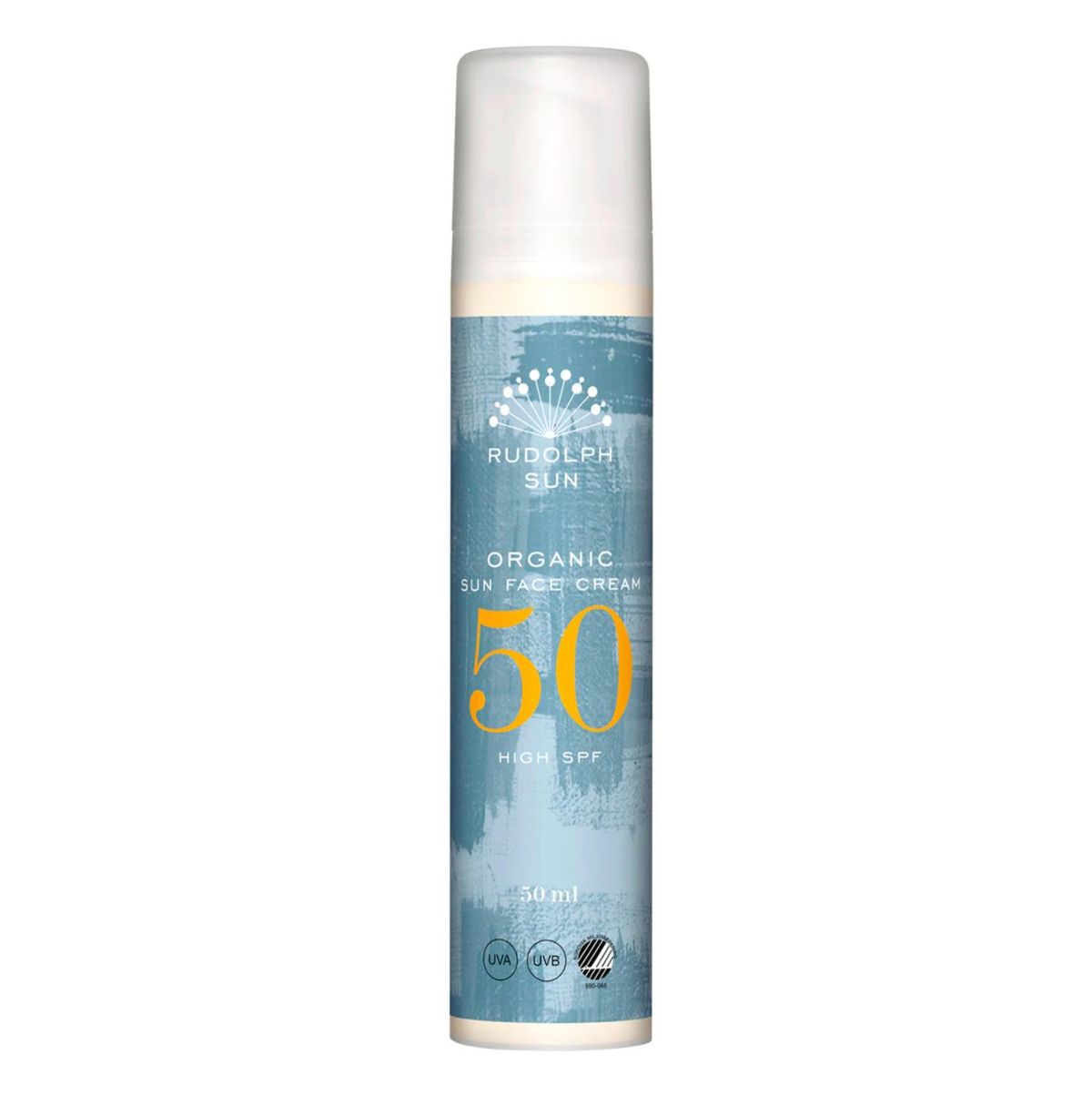 Melissa Bech
My skin takes time to adjust to winter. It really starts to dry out and then the summer glow slowly dims, so my go-to has to be the BioEffect EGF serum, as it leaves my skin feeling rejuvenated and moisturised. It's the first thing I use after cleansing my face and neck – the serum is easy to apply and gets absorbed into the skin quickly, plus I love its light, non-sticky texture.
I discovered it four years ago, during a trip to Reykjavik (BioEffect is an Icelandic brand) to visit some of my company, Blanche's clients. I love the fact there are only seven ingredients in it.
Bioeffect
EGF Serum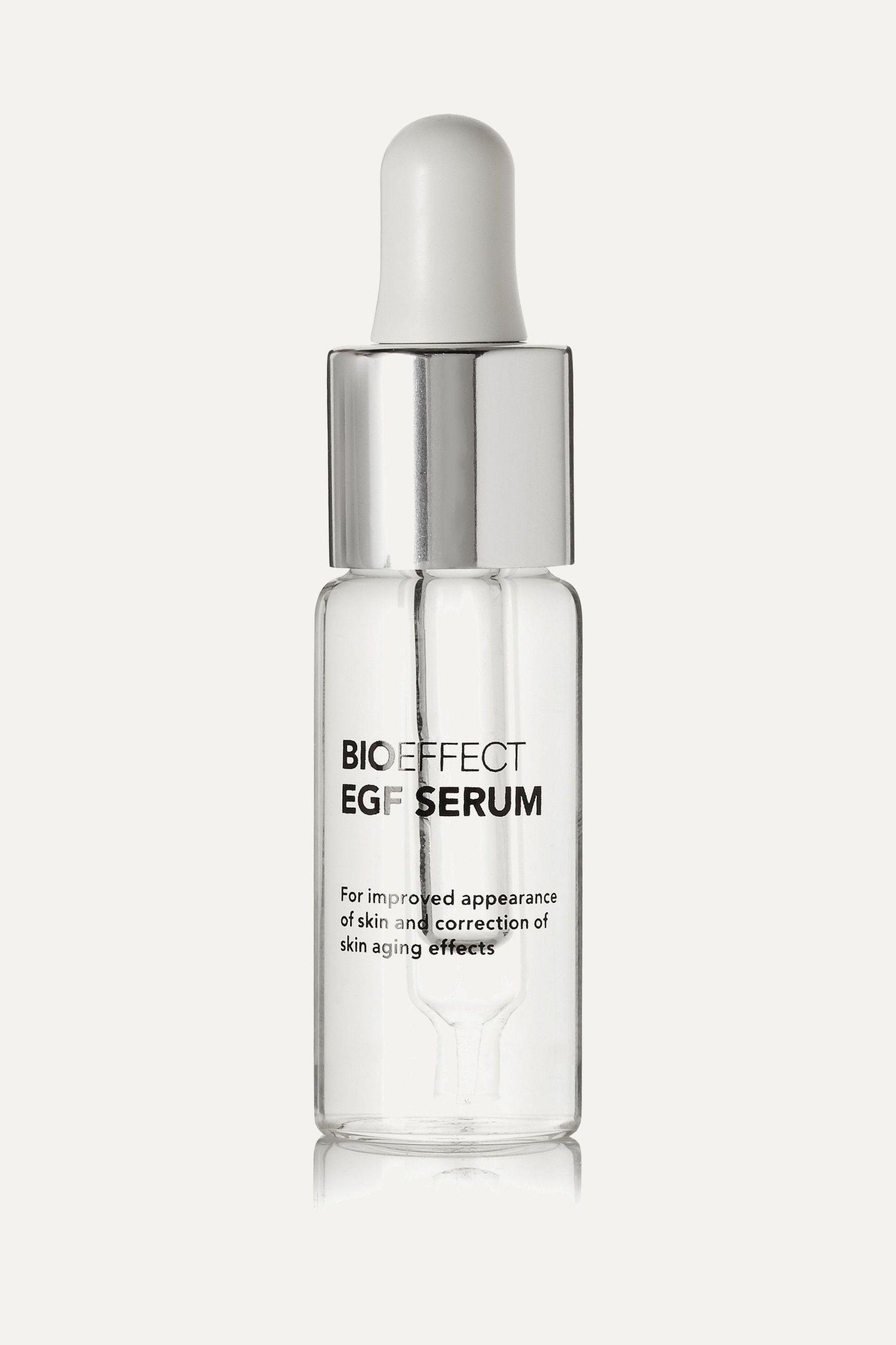 Emma Fridsell
When you step out into the fresh air in Sweden, it can feel like your face is freezing up. My skin gets very sensitive, and I get red patches around my nose. I resist putting on much makeup during winter – I don't even use concealer as it crusts up. Instead, I use a lot of oils, like Kiehl's Daily Reviving Concentrate, which I use as my last skincare step before I go to bed. The next day, it really feels like my skin is nourished and there's some life back in it, plus, I don't get any flaky bits.
Kiehl's
Daily Reviving Concentrate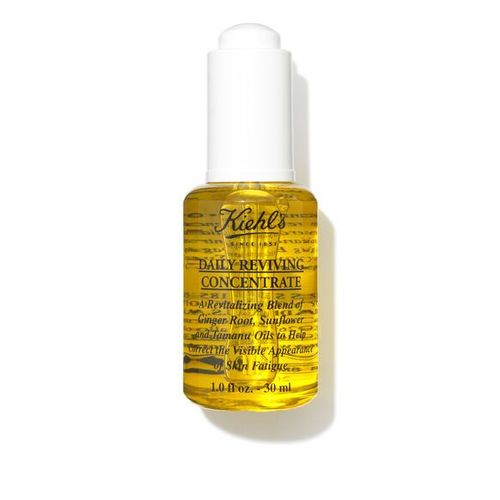 Amina Adan
I don't think winter holds us back in Denmark. I keep myself busy by walking around the lakes in Copenhagen with friends and a hot chocolate from Emmery's in hand. Last year it was so freezing that the lake froze over, and some people were even ice skating on it.
When it comes to my skin, it gets very dry in winter. And because I have quite sensitive skin, it can get flaky and my lips get sore, so I like to use moisturising balms like a clear one from Tromborg. It makes a great lip base too, so sometimes I'll put lipstick or my Gloss Bomb Universal Lip Luminizer from Fenty Beauty over the top. It goes in my handbag every day.
Fenty Beauty
Gloss Bomb Universal Lip Luminizer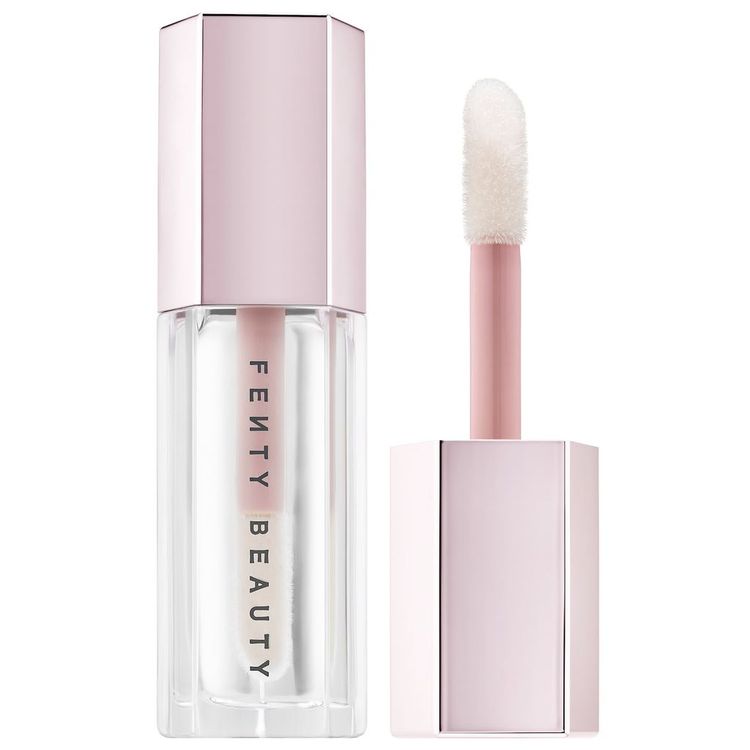 Freja Wewer
My skin tends to be quite easygoing, but my nose and chin sometimes get red in winter – and I hate that, it's the worst. It can also dry out and look a little bit grey, so one of my favourite products I use to counteract this is the Glow Serum from Mantle. I put it on first thing in the morning, after I wash my face, and it gives me a great lift. It's important to use oils in the wintertime and as I don't really wear makeup on a daily basis (just a bit of Tronborg's Baked Mineral Silk) it makes my skin look a lot healthier.
Mantle
The Glow Serum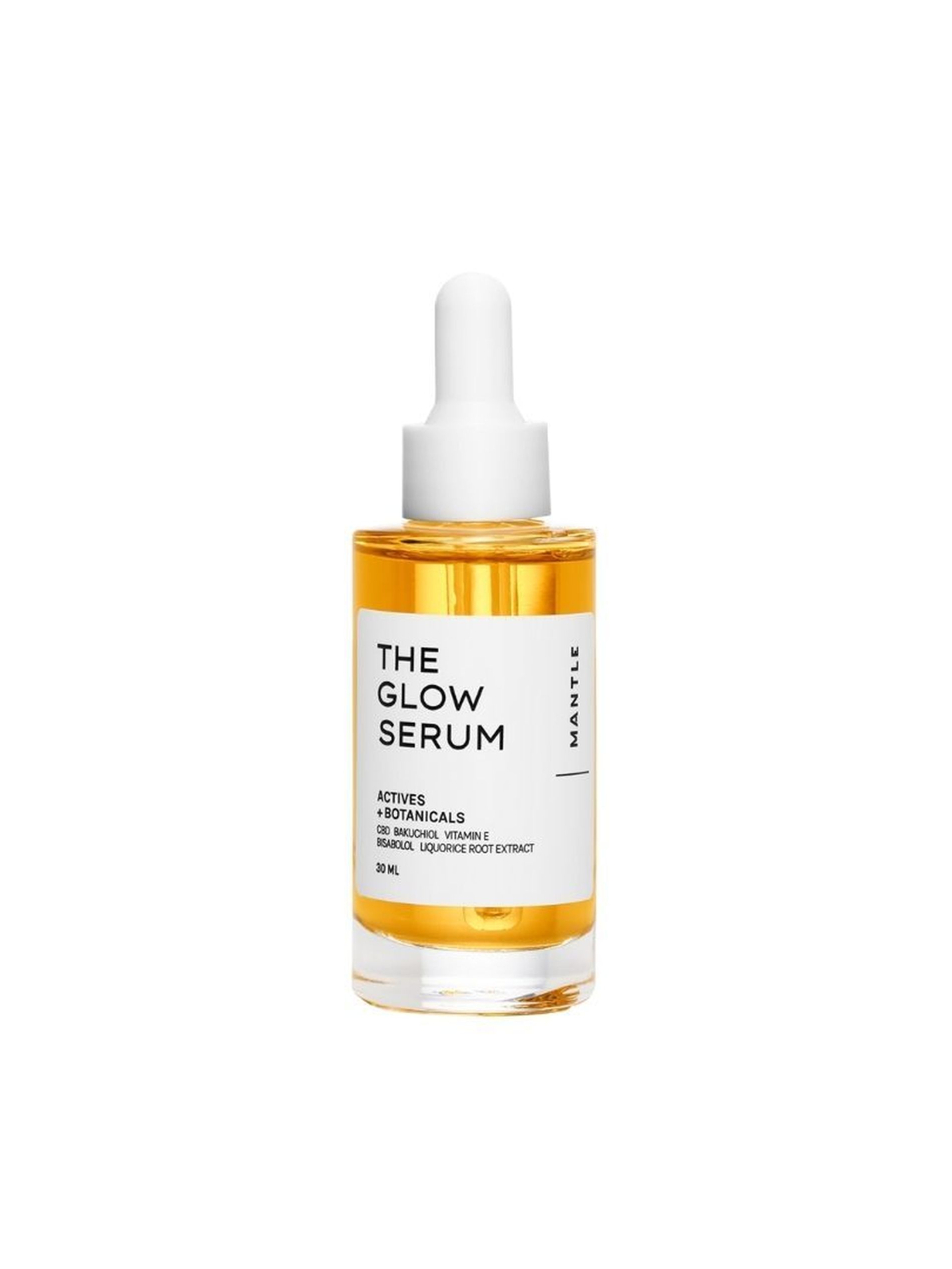 Three expert tips to winter-proofing your skin
Danish dermatologist Emil Mørk Henningsen shares how to stay happily hydrated, even in the cold:
In winter, your skin can often lack oils and water, so it feels tight and dehydrated. It's best to avoid using harsh products like soap, scrubs, or strong chemical peels that over-exfoliate the skin – they will strip it of its natural oils.
Rough fibers, like wool, can puncture small holes in the skin, impairing its barrier. Instead, swap them for finer, woven fabrics or silks for your clothes and bedding.
Try slugging, a new skincare trend where you apply a very thick layer of product, creating a barrier between your skin and the cold. Start with a humectant layer e.g. a hyaluronic acid serum such as La Roche-Posay Hyalu B5 Hyaluronic Acid Serum, to help draw water in, then add an occlusive layer, like vaseline, to lock in moisture.
La Roche-Posay
Hyalu B5 Hyaluronic Acid Serum