If you are looking to update your home, you can't go wrong with these classics
All products featured on Vogue are independently selected by our editors. However, when you buy something through our retail links, we may earn an affiliate commission.
Famously functional, beautifully crafted and minimalist enough to blend into any interior, Scandinavian design has always focussed on creating pieces that work in any type of home, which explains its enduring appeal the world over. Denmark's long tradition of craft and democratic design has made it the leader of the pack. Iconic and instantly recognizable to Danes, these six classics serve as something of a Danish design starter pack.
Kay Bojesen
Wooden Monkey
Made from teak and limba wood, Kay Bojesen's wooden Monkey has been a beloved Danish design object for 70 years. Nobody ever really needs a wooden monkey, of course, but it's become customary in Denmark to give this classic character as a gift. If you're lucky, you might receive one at a graduation, wedding or another special occasion. If not, then Monkey is available as a gift to yourself in three sizes and three different colours.
Stelton
Press Coffee Maker by Arne Jacobsen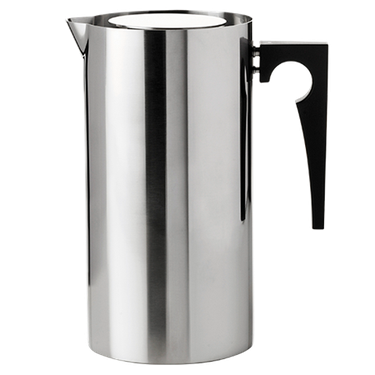 No Danish home is complete without at least one design from Arne Jacobsen, the master of modernism. Although Stelton is otherwise best known for its EM77 vacuum jug—a design classic in its own right—the brand also produces Jacobsen's iconic Cylinda-line homeware. The coffee press—made with lightly brushed stainless steel—is a timeless Jacobsen piece that can be put to use every day.
Louis Poulsen
PH5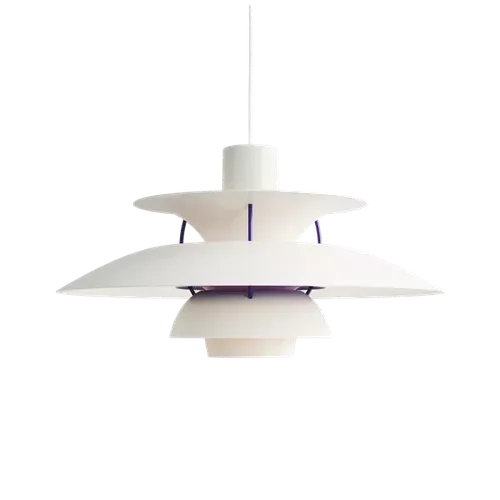 Peep through the windows of Copenhagen apartments, and it won't take long before you spot a Poul Henningsen-designed pendant lamp. Henningsen, an architect, created a whole range of floor, pendant and wall lamps for lighting brand Louis Poulsen, including the famously flamboyant PH Artichoke Lamp. The PH5 Pendant, a more subtle style from 1958, is designed to emit soft, flattering light (Henningsen created it for his mother, after she complained that her skin looked more wrinkled under harsh light).
&Tradition
Little Petra by Viggo Boesen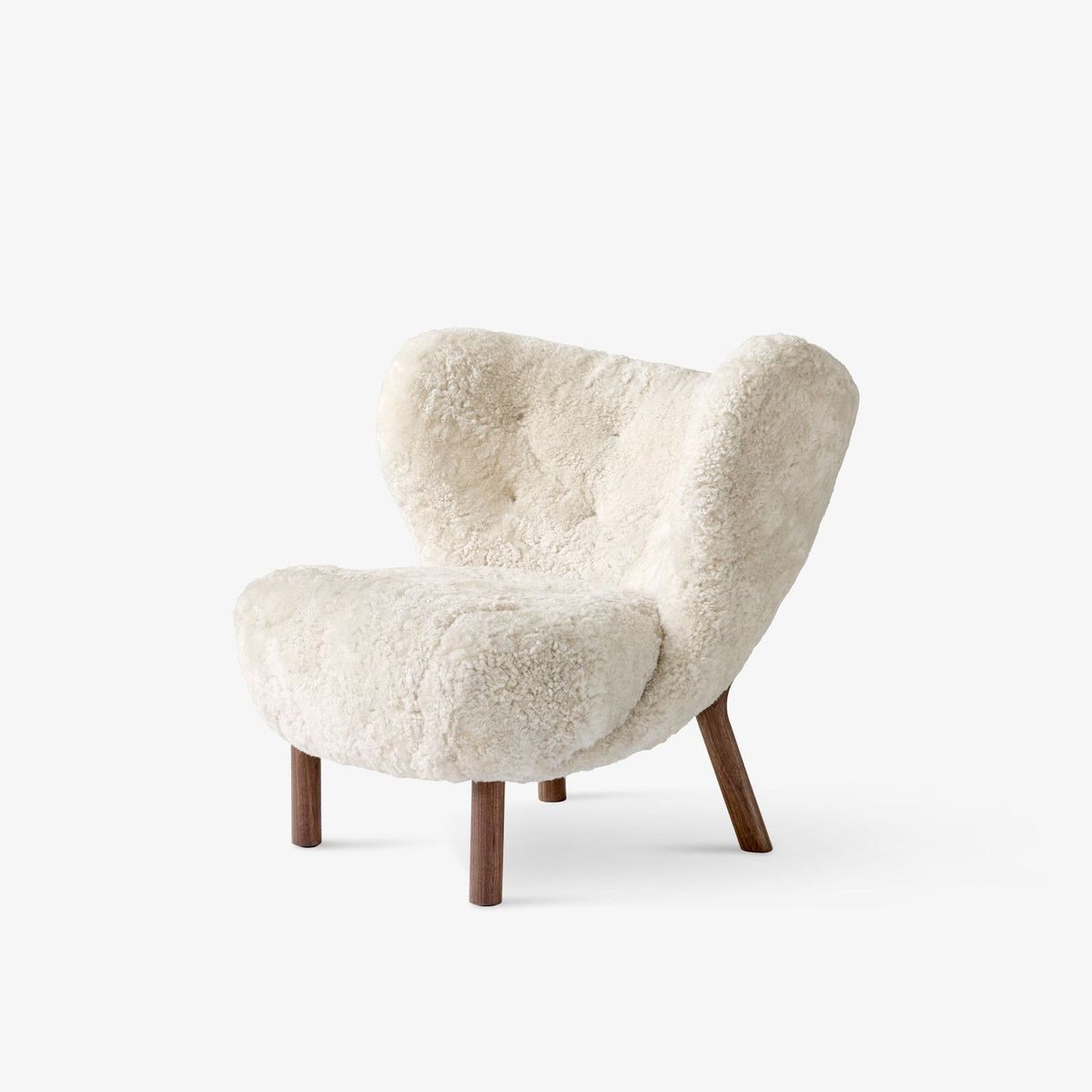 Originally introduced in 1938, the Little Petra lounge chair, with its low-slung seat and fluffy sheepskin upholstery, is emblematic of funkis style—the Danish response to Art Deco. Its designer, Viggo Boesen, was not one of Denmark's heavyweight designers and only made 30 chairs at the time. Thankfully, Little Petra is becoming a modern classic after the Danish design house &Tradition began reissuing it a few years ago.
Carl Hansen & Son
CH24 Wishbone Chair by Hans J. Wegner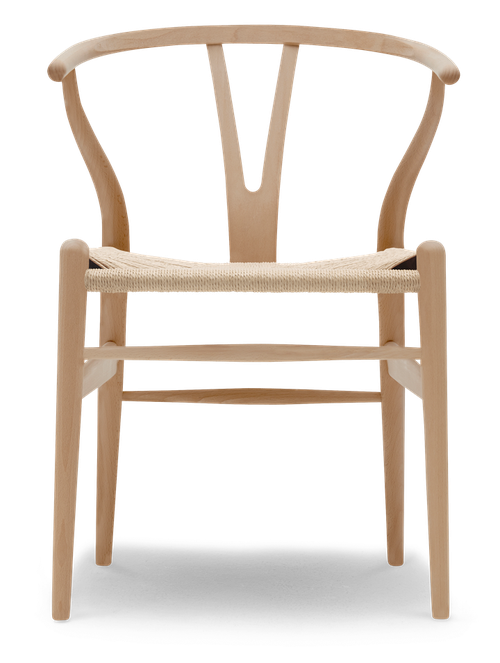 Hans J. Wegner's Wishbone Chair has come to be known as "the ideal chair" and "the essence of Danish design"—meaning hand-crafted, long-lasting and enduringly elegant. It was designed exclusively for Carl Hansen & Søn, and demand has seen it in continuous production since it was first introduced in 1950. Were it not already a classic design, the Wishbone Chair is now offered in over 50 variants and colors—a version that works for every home.
&Tradition
Flowerpot Lamp by Verner Panton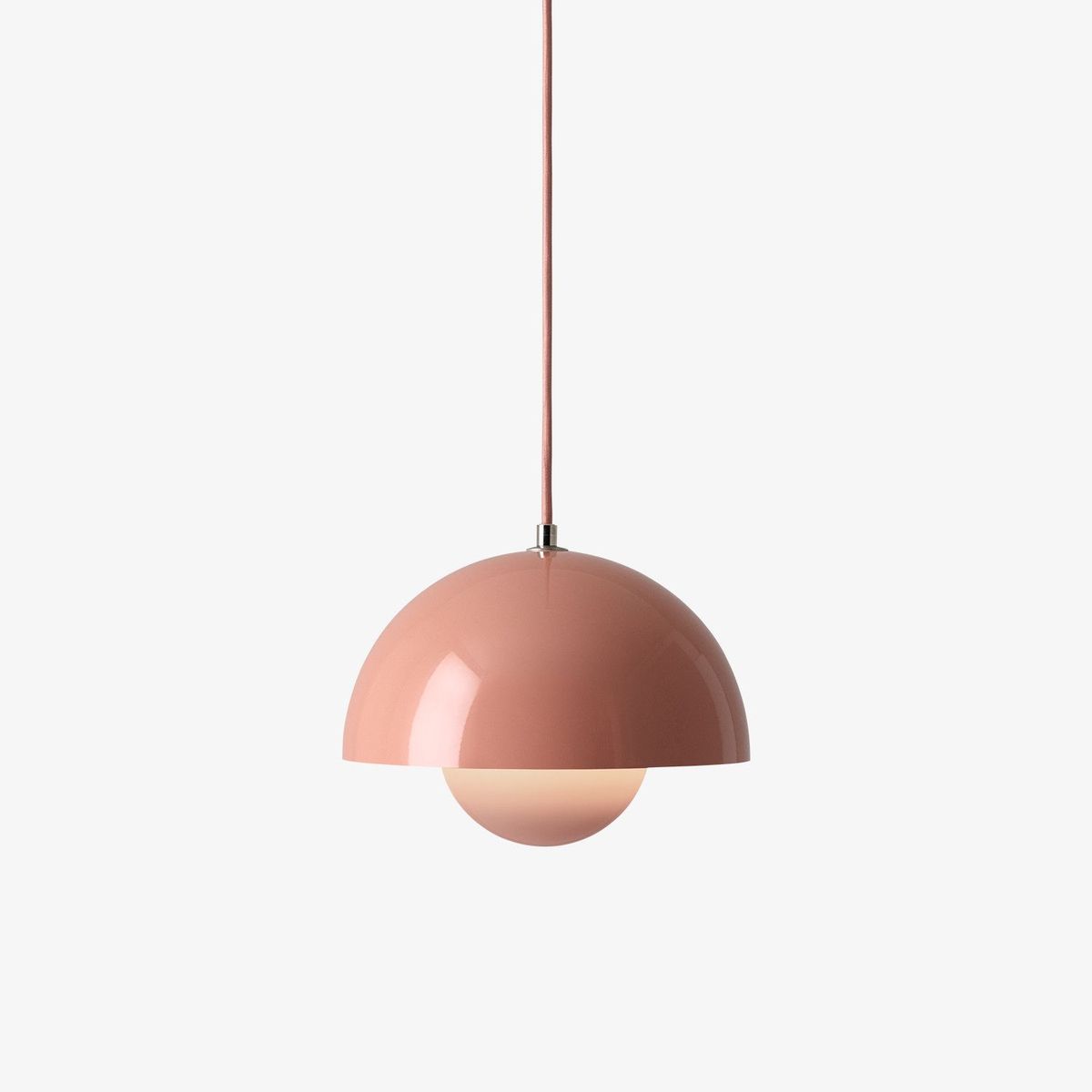 Verner Panton has become synonymous with the '60s aesthetics. Take his endearing Flowerpot pendant lamp from 1968, which evokes the flower power spirit of the era. Panton's endearing series of upside-down domes, reissued by &Tradition, comprises three sizes of pendants and two table lamps (one portable). The most iconic colourways stay true to Panton's sixties spirit: Mustard, Red Brown and Dark Green.