Valentino's Pierpaolo Piccioli reflected on Italy's victim blaming controversy during a fashion month unusually devoid of political statements, says Anders Christian Madsen. Discover five takeaways from the spring/summer 2024 collection, below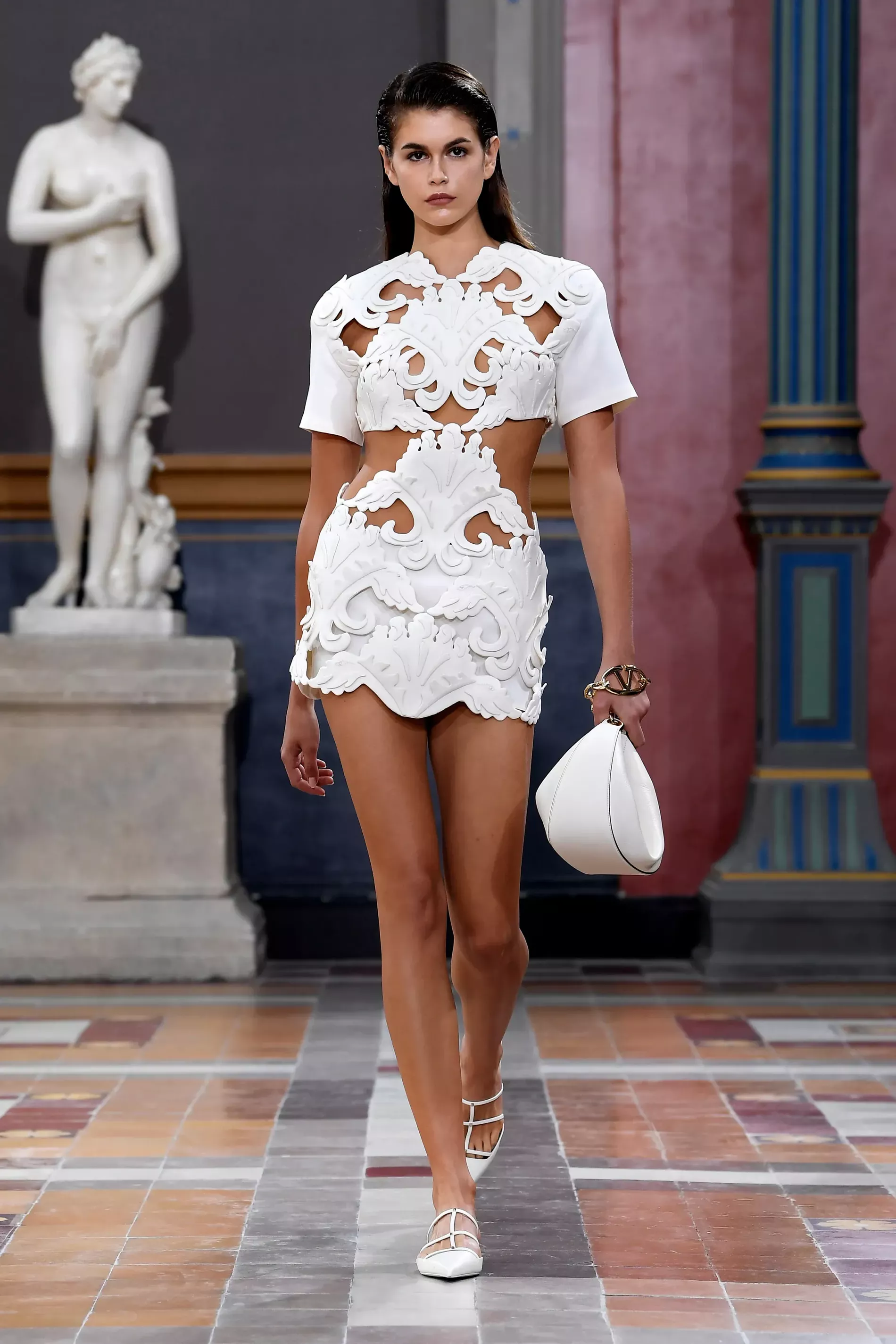 FKA Twigs performed at the show
Before the first model entered the great hall of the École Nationale Supérieure des Beaux-Arts, FKA Twigs and her dancers had already set the tone at Valentino. Dressed in little besides leotards toned to their skin, they performed highly physical choreography spanning expressions from the strong and mighty to the sensual and delicate. When Kaia Gerber opened the show, she wore a creation reflective of those same symbioses: a minidress structured from all-white ornamental fabric elements embroidered together like the swirly moulures of baroque ceilings. Framing and revealing the skin, it played with perceptions of exposure, creating a tension between a refined, almost interior-like dressiness and a scanty, girly grace. As things go in the world of Pierpaolo Piccioli, it was ripe for analysis.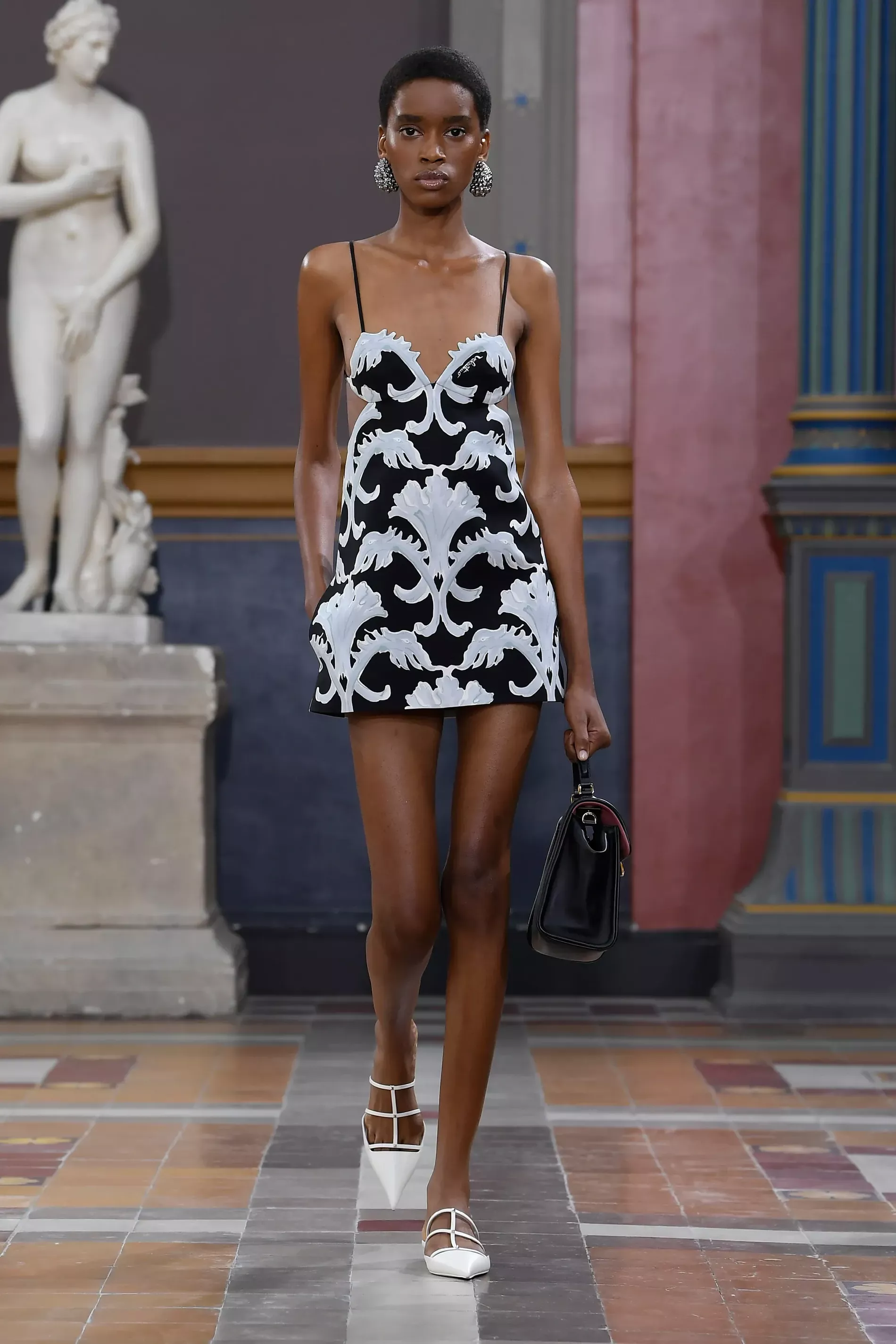 It was a reflection on recent political comments
"This summer, there was this horrible violence in Italy," Piccioli said in a preview, referring to rape cases that filled the news. "And the government's response was to say that girls should be careful what they were wearing, not to provoke reactions. This is a big step back. Real feminism today is about giving women freedom: to be naked, to expose their body… not to be someone else." The partner of the right-wing Italian PM Giorgia Meloni – who herself opposes female quotas in parliament and businesses – further seemed to suggest that women could avoid rape by not getting drunk when going out. The reactionary waves washing over Italian politics – and elsewhere – are incensing Piccioli, not only as the head of a fashion house historically devoted to serving women, but as the father of two daughters, including a teenager.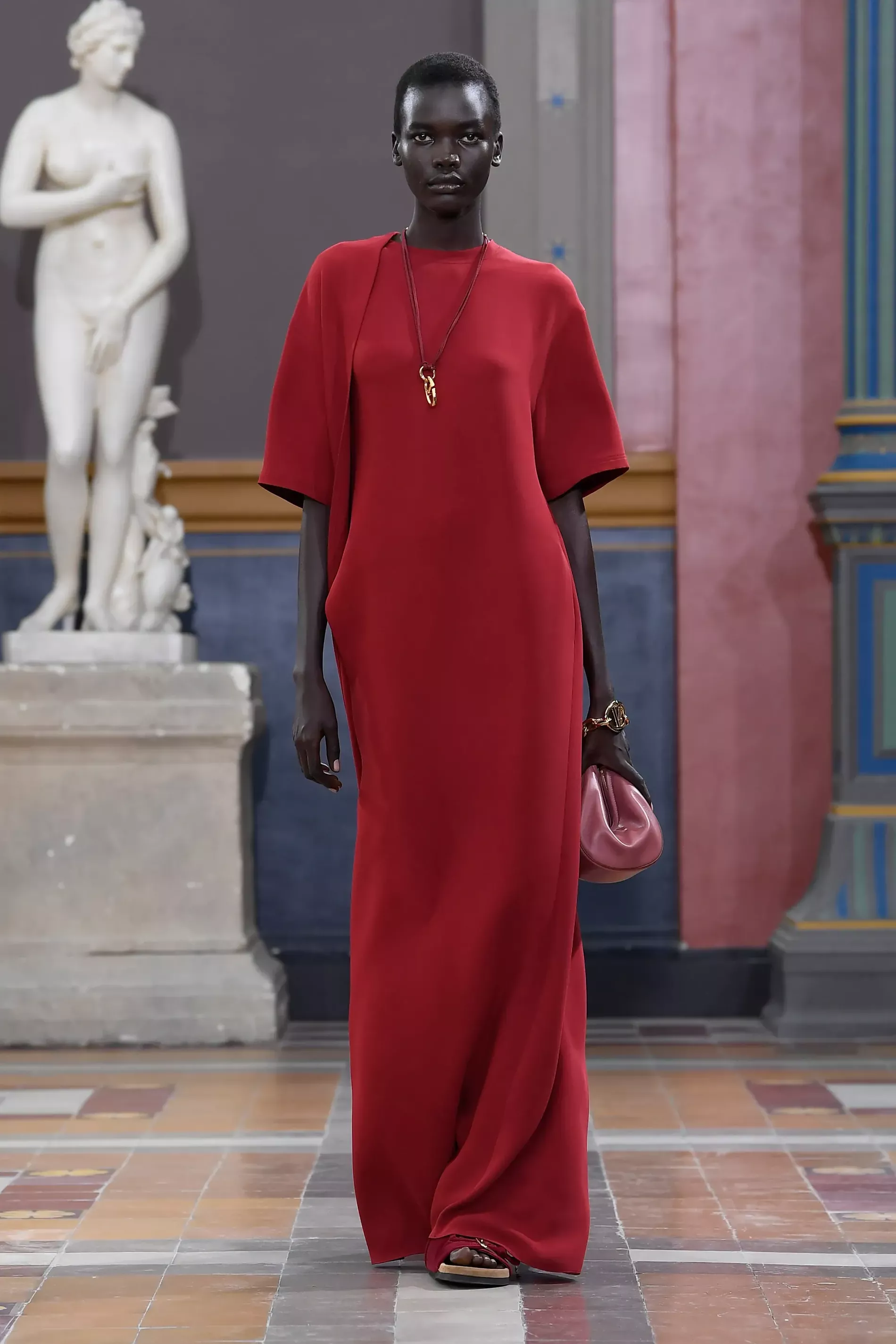 It was about ease, effortlessness and lightness
"I don't believe in these ideas of women as 'the clever one', 'the sexy one', and 'the romantic one'. Feminism is a celebration of women's freedom," Piccioli said. He expressed it in a collection underpinned by his new swirly moulure technique – which he coined "altorilievo", meaning high relief – but embodied in a heightened attention to ease. Lightweight tailoring was constructed in fabrics evocative of shirting, floor-length dresses had the casual feel of a T-shirt, and the denim trousers Piccioli put on a pedestal in July's haute couture show were back in force, adding their effortless, empowering cool factor – some intricately embroidered using altorilievo. "Maybe this is the most exposed collection I've ever done. It's about body and nudity but without any clichés of sexiness."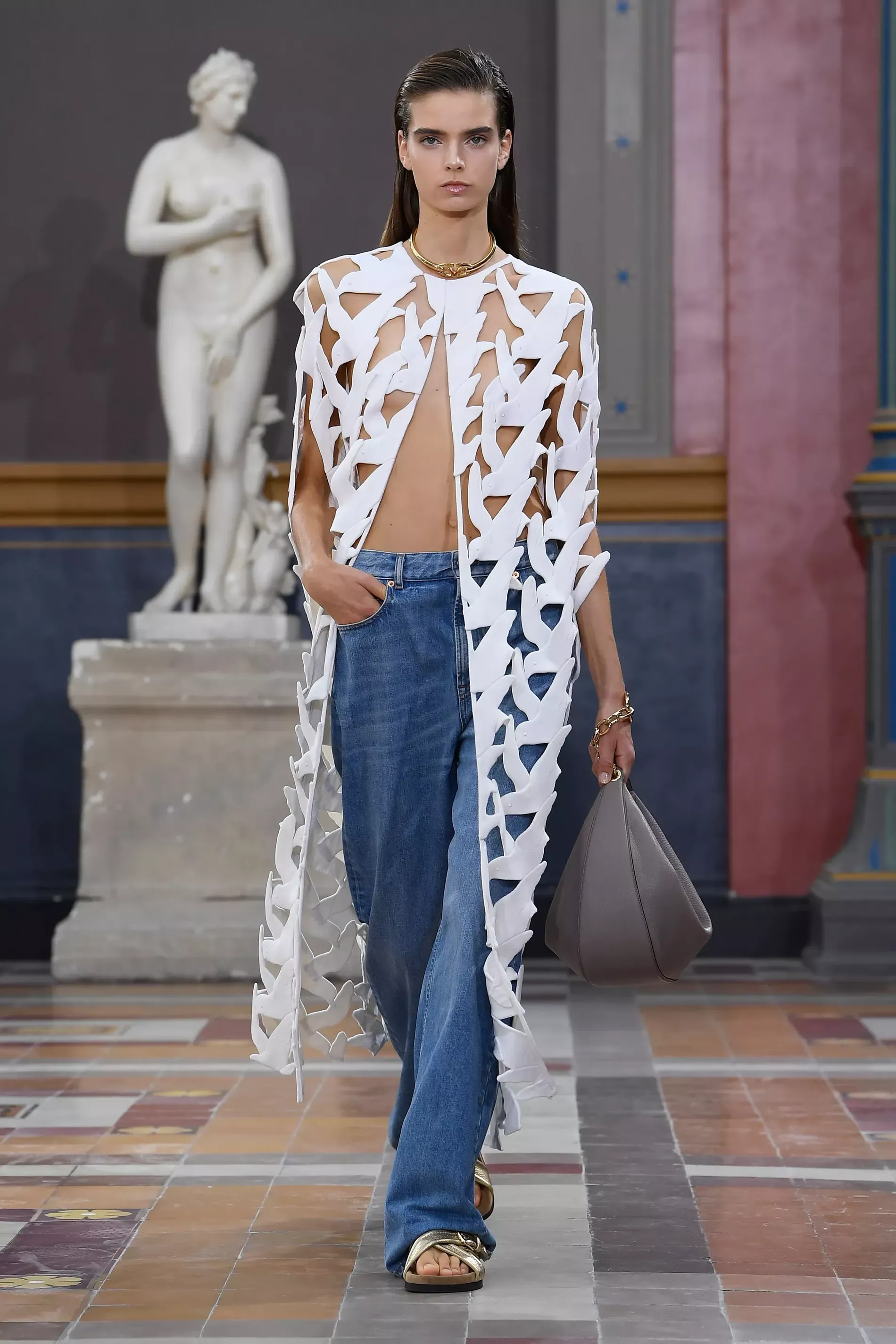 It continued the tone set in July's Haute Couture show
The collection hit the high notes of Piccioli's haute couture collection in July. It was a similar return to a more reduced, purified Valentino that conjured the spirit of Piccioli's most masterful couture collections, but injected with a crispness and freshness that felt intrinsically Roman in a modern, youthful and effortless way. In a season that hasn't offered much in the way of political input from designers – which is surprising in an industry reliant on the freedom of choice and expression – his candour was also refreshing. "Italians come from a Catholic culture with the idea of the Original Sin: 'You have to cover yourself.' But the real virtue is to be free and make your own choices. You don't have to look different to look serious." Asked why he thinks designers aren't participating in the political debate, Piccioli shrugged. "Maybe they're afraid not to sell that one more handbag?"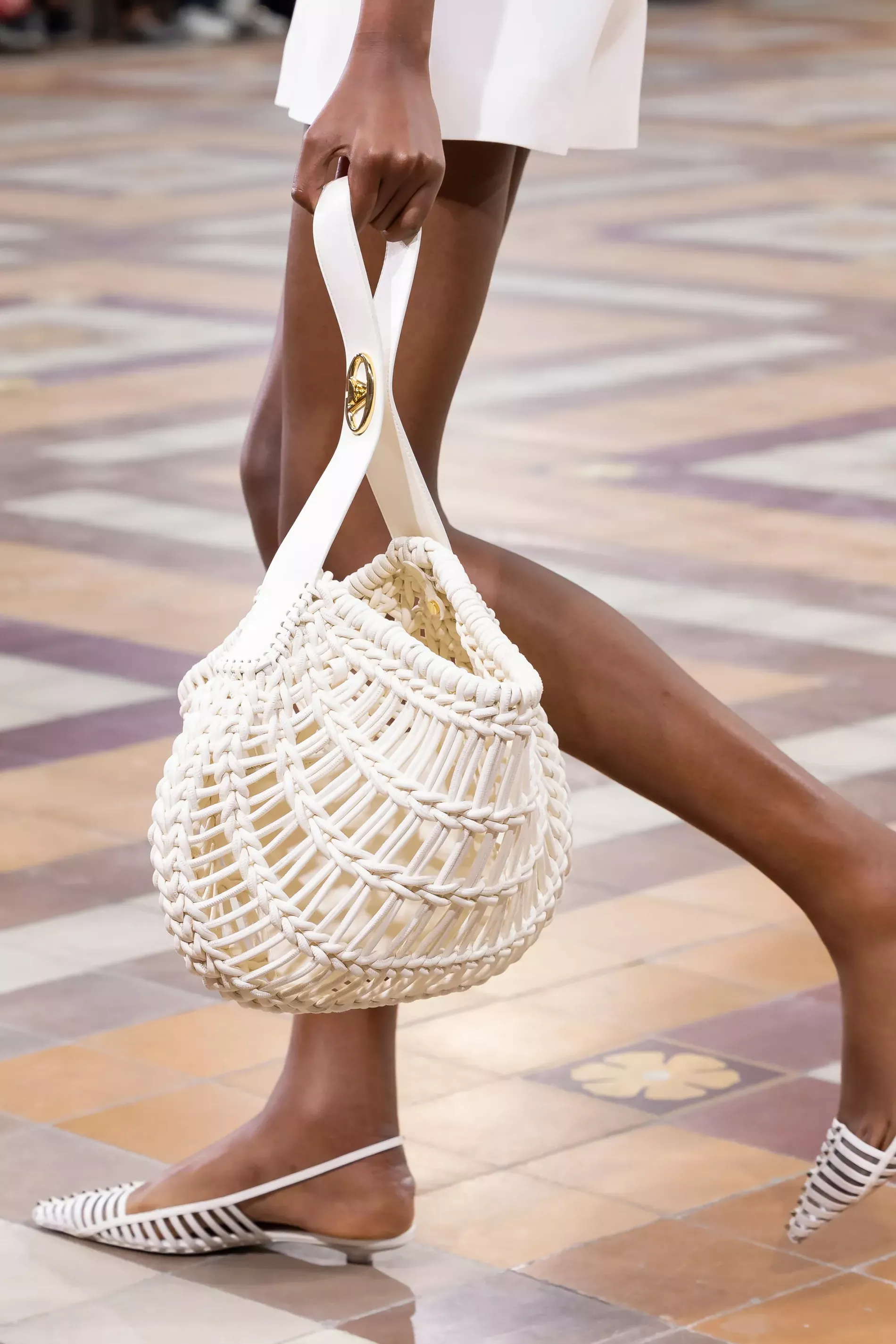 There were organic accessories… and Cher on the front row
Piccioli used his accessories to emphasise the dialogue between freedom and dress codes. He grounded looks with low kitten heels, or pragmatic but elegant flat sandals that allowed for freedom of movement. Bags played with the idea of adapting their shape to the contours of the body, underlining the physical overtones that filled the École Nationale Supérieure des Beaux-Arts thanks in no small part to FKA Twigs. She followed her intensely choreographed opening number with an emotive vocal performance that had Cher sending approving glances from the front row.