Within the Grade II-listed ballroom of the Andaz hotel, Richard Quinn presented a touching collection dedicated to his late father, Patrick James Quinn. Below, Vogue shares five key insights from the exquisite, heartfelt spectacle.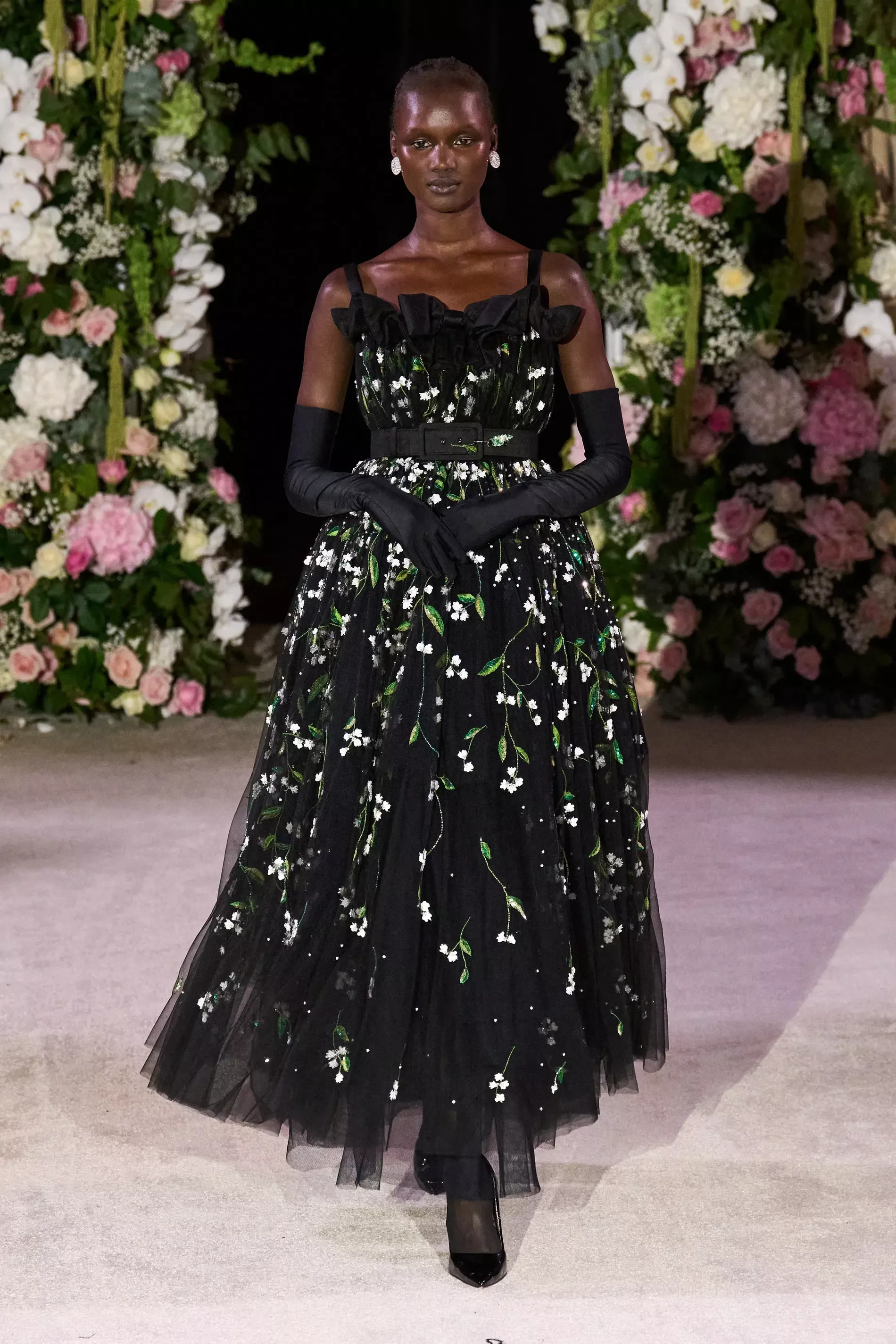 The collection is dedicated to Quinn's late father
Following the recent loss of his beloved father, Richard Quinn wholeheartedly dedicated his spring/summer 2024 collection in his loving memory. His family were also present in the audience to witness the touching spectacle. "I wanted to celebrate my father with an ethereal and spiritual collection, along with intricate garments," he shared in a preview. "He was supportive of me from the beginning – and everyone that works with me knew him well. This collection is my gift to him."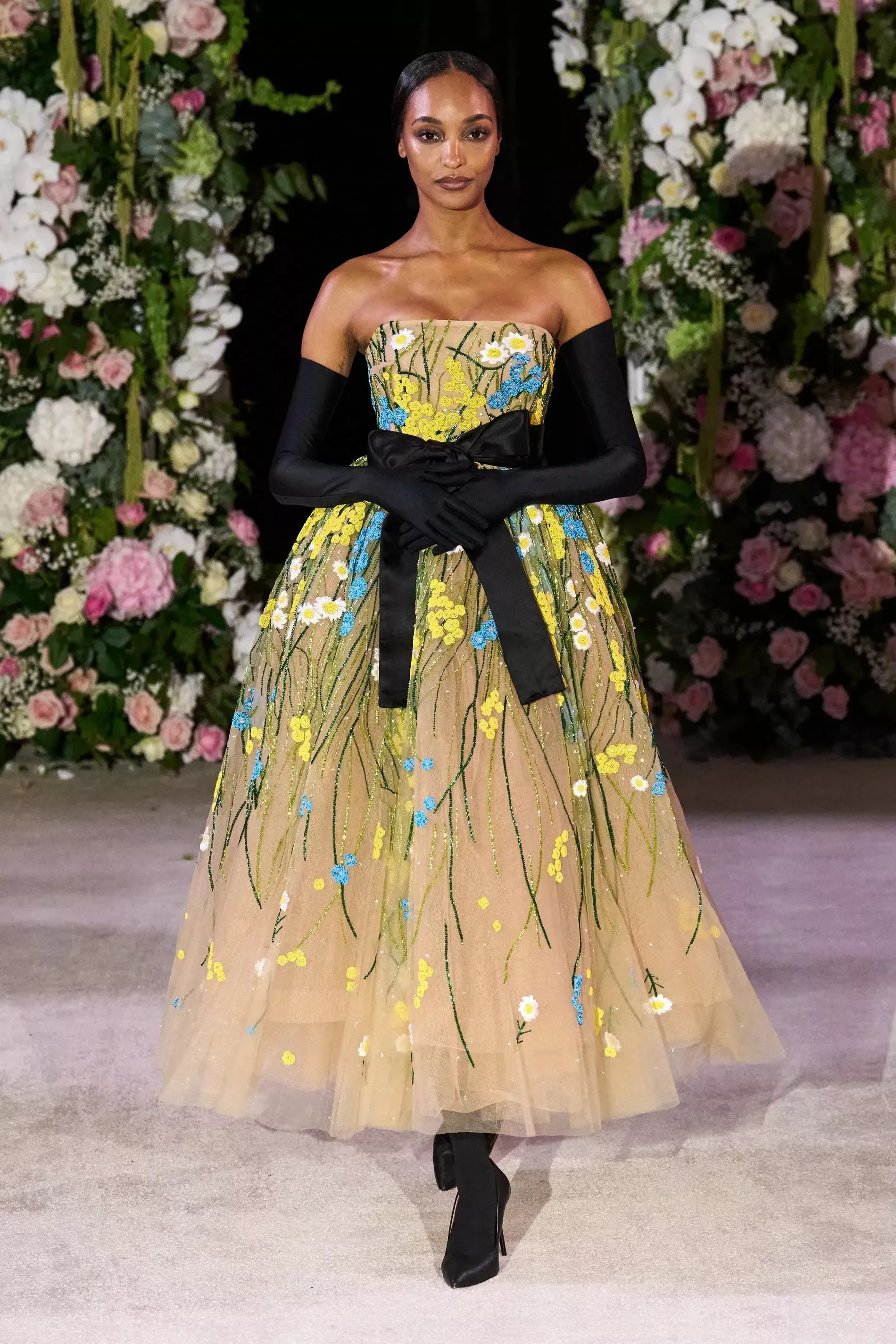 The show took place in one of London's grandest ballrooms
Held in the grade II-listed ballroom at the Andaz hotel, the venue's glass dome and serene ambiance perfectly complemented the collection's craftsmanship. The ornate walls, adorned with white roses, provided a fitting backdrop, while the English Chamber Orchestra performed the soundtrack for the occasion. "It's dressed very much like a couture parlour," Quinn explains. "It's meant to be classically beautiful – it's a joyful celebration for everyone to feel uplifted by."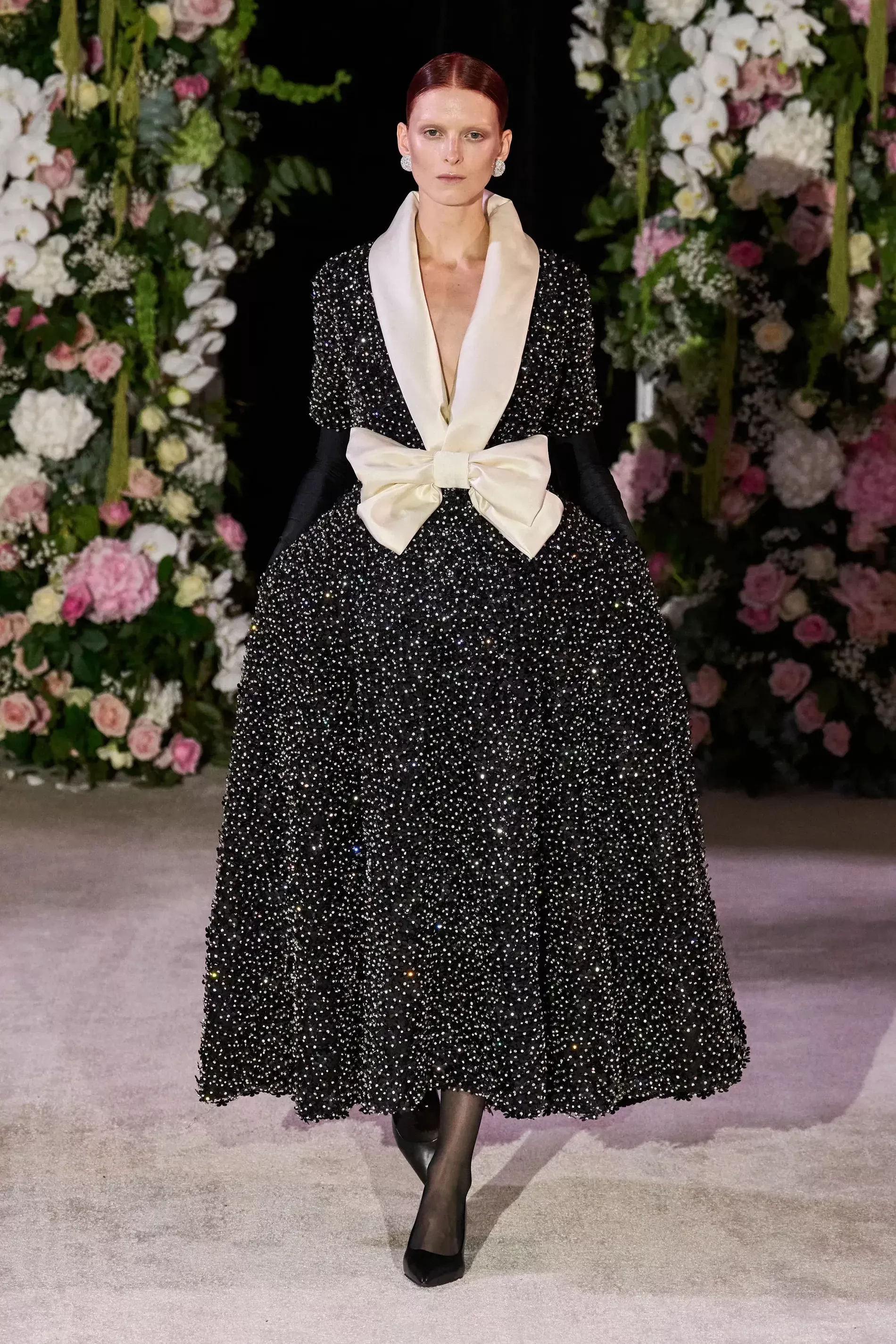 There's Irish music mixed into the soundtrack
The show commenced with an Irish dance, featuring a troupe of dancers adorned in black tulle dresses adorned with delicate floral embellishments. "Both of my parents are Irish, so we grew up hearing this music – even my sisters did Irish dancing," the Peckham-based designer explains. "When you're a kid, you don't really think of the sounds you hear in the background, but when someone passes away, you realise how these were key things that represent them."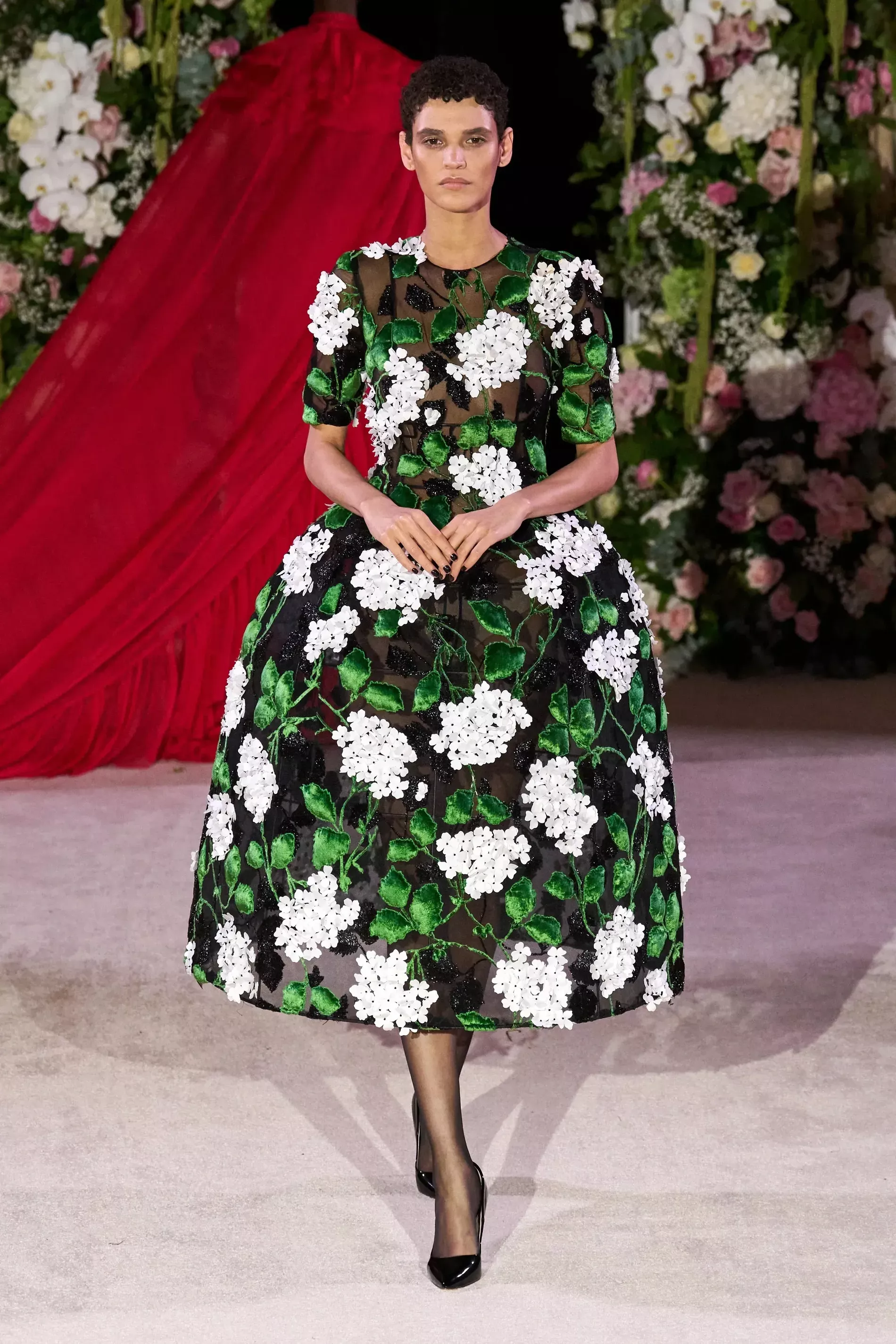 The transparent cage dresses were standouts
There was an abundance of Richard Quinn hallmarks, from lavish embellishments and botanical prints, to ultra-feminine dresses crafted from silk and tulle. A highlight, however, was the sheer 3-D dresses in ball gown-like silhouettes that were hand-embroidered with velvet patterns and floral motifs.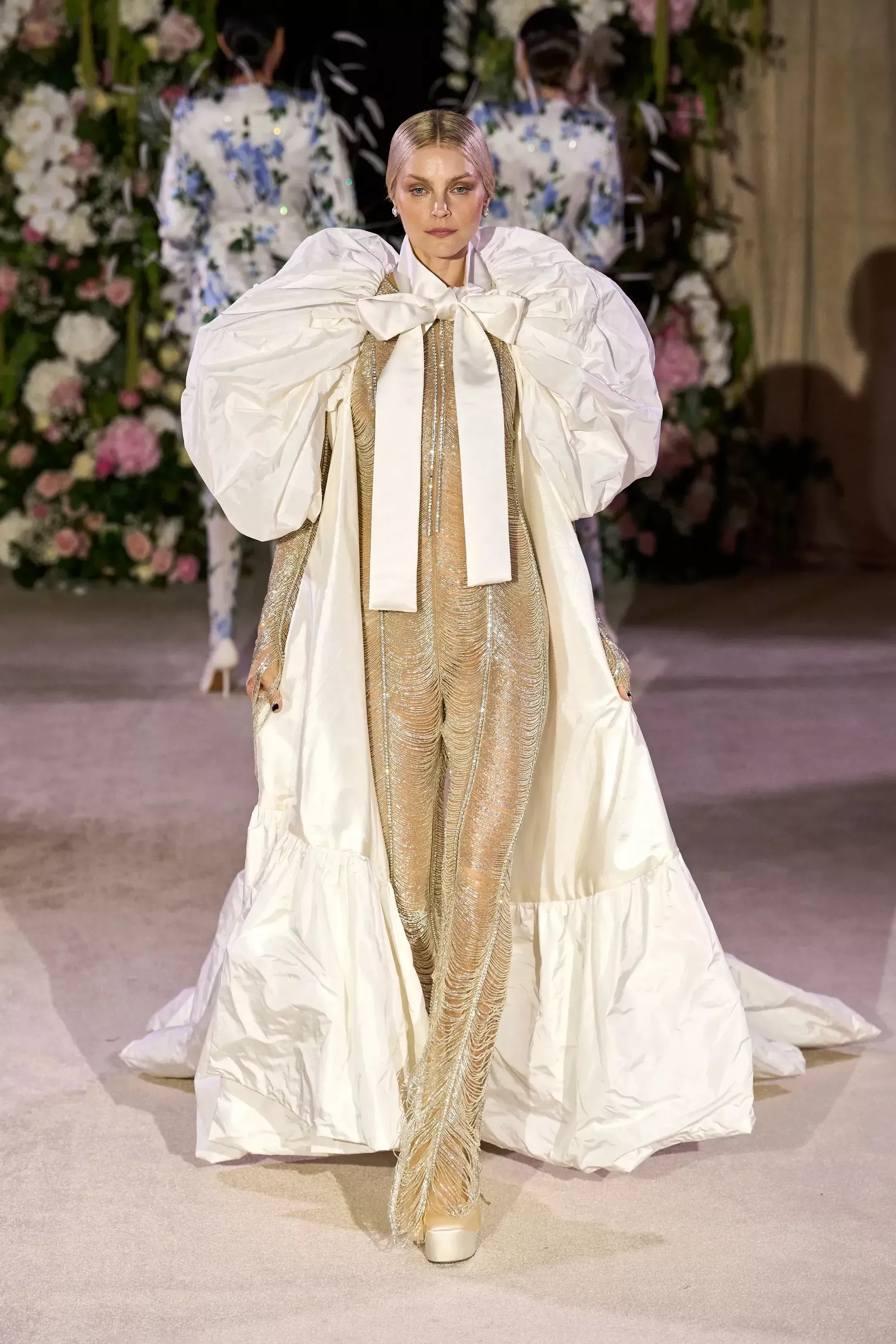 Jessica Stam closed the show in a bridal bodysuit
Closing the show, Noughties supermodel Jessica Stam made a striking entrance in a glistening gold bodysuit. The look was completed with a cream taffeta cape featuring balloon sleeves and an exaggerated ribbon accent. This angelic finale marked the culmination of an emotional, remarkably beautiful, and brilliantly executed show. There was even a standing-ovation at the end.