Ralph Lauren's spring/summer 2024 collection spliced the traditions of Americana with a couture-like opulence. Here, Anders Christian Madsen reports from New York Fashion Week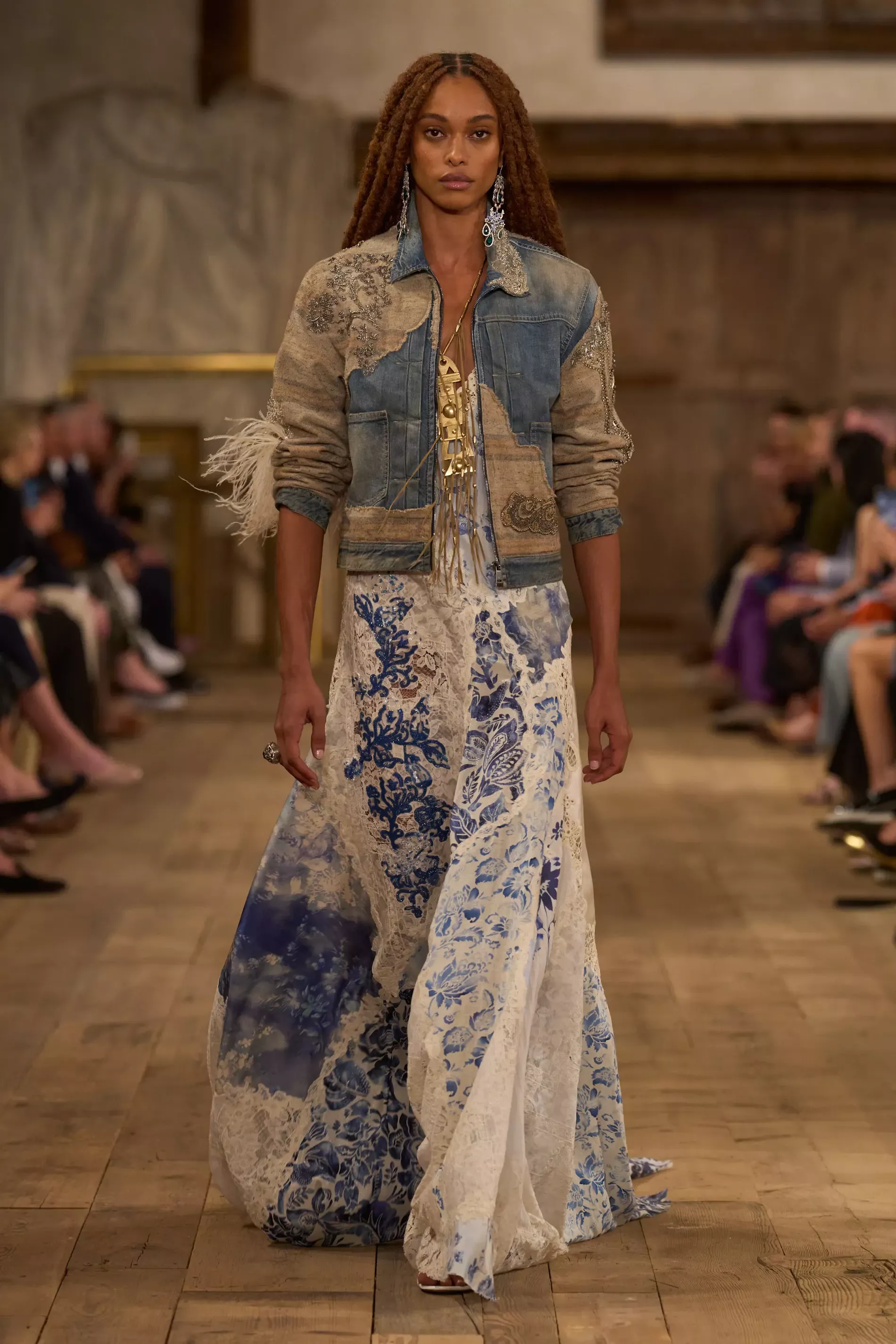 The set was part artist's loft, part cowboy barn
Ralph Lauren returned to New York Fashion Week on Friday evening, and brought his beloved Colorado with him. For his homecoming – he grew up in the Bronx – the legendary designer decked out the Brooklyn Navy Yard in an artist's loft decor that also evoked the barns of his adopted cowboy country, and presented a collection that fused his signature American heartland motifs with the glamour of the Big Apple.
Everyone was there
The stars were out in force: Jennifer Lopez, Julianne Moore and Diane Keaton brought their Hollywood royalty to the proceedings, while Amanda Seyfried, Sofia Richie, Mindy Kaling and Gabrielle Union flew the flag for Lauren's new-generation clientele. The presence of Sheryl Crow on the front row felt like an homage to the folky, country atmosphere of the show.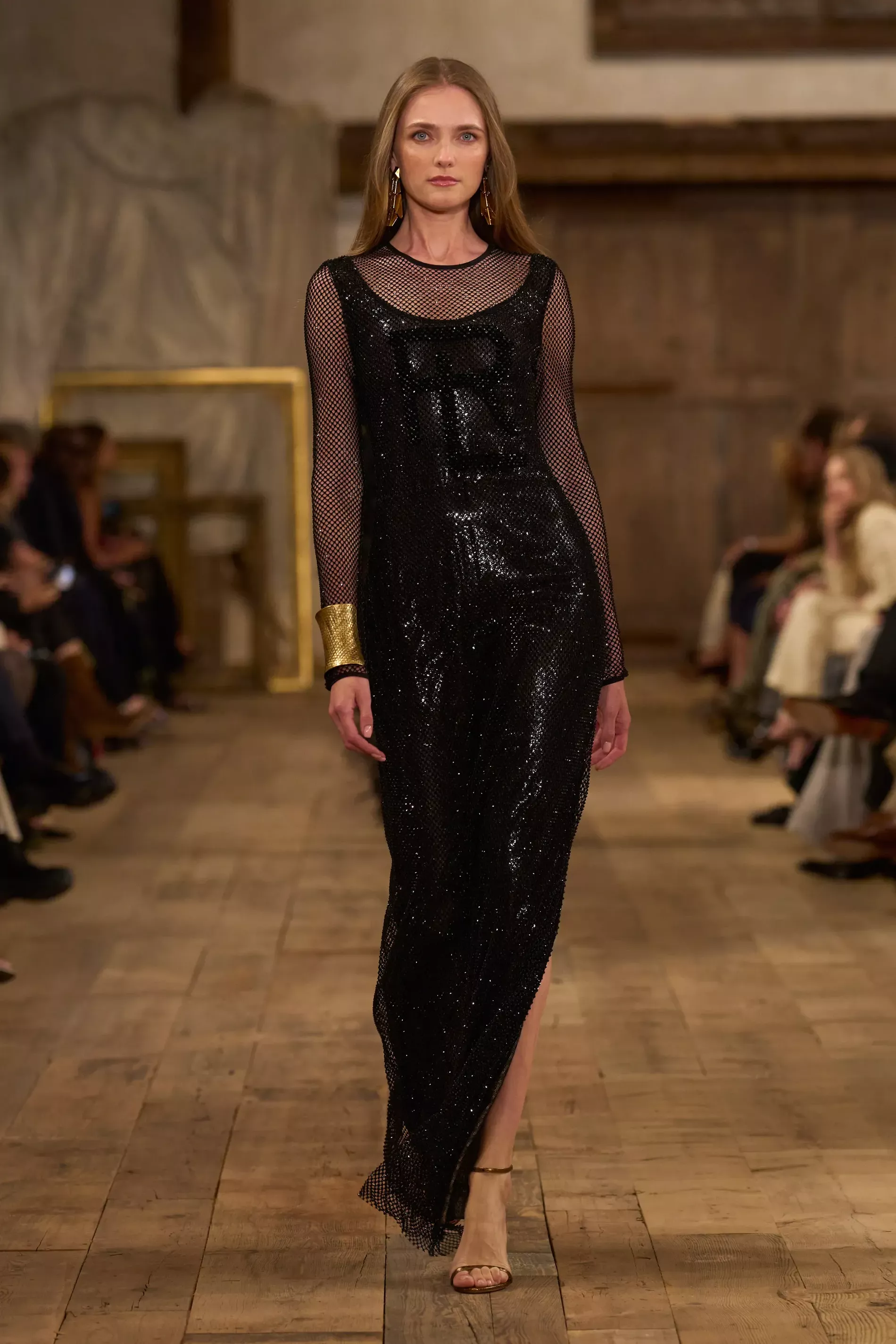 The collection was about American contrasts
The collection staged a meeting between down-to-earth Americana and couture-like evening opulence that has served as a cornerstone in the success of Ralph Lauren's empire. Timeless in nature, it's a balance that keeps on giving. The designer proposed a wardrobe of savoir-faire denim suits and dresses, cowgirl silhouettes elevated by glistening metallics, and gem-coloured draped Grecian gowns that culminated in Christy Turlington's gilded closing look.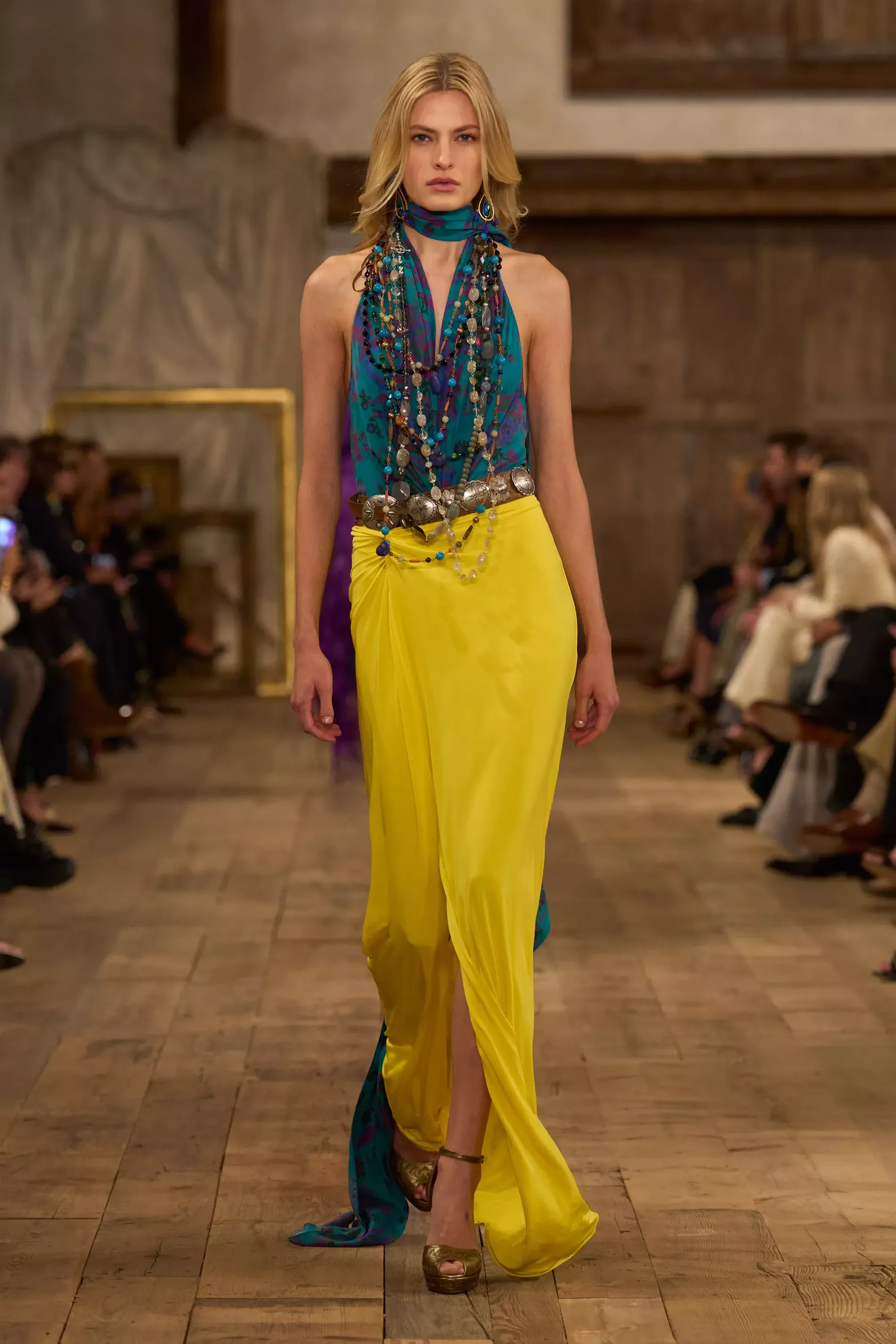 It cemented the great contradictions at the heart of Ralph Lauren
Lauren said his collection was about the contradictions that fuel individuality. The contrasts that make up his fashion philosophy were evident not only in the rugged glamour of the show set and the diverse celebrity turnout, but in a collection that instinctively spliced the ordinary with the extraordinary, the traditional with the unorthodox, and the old with the new.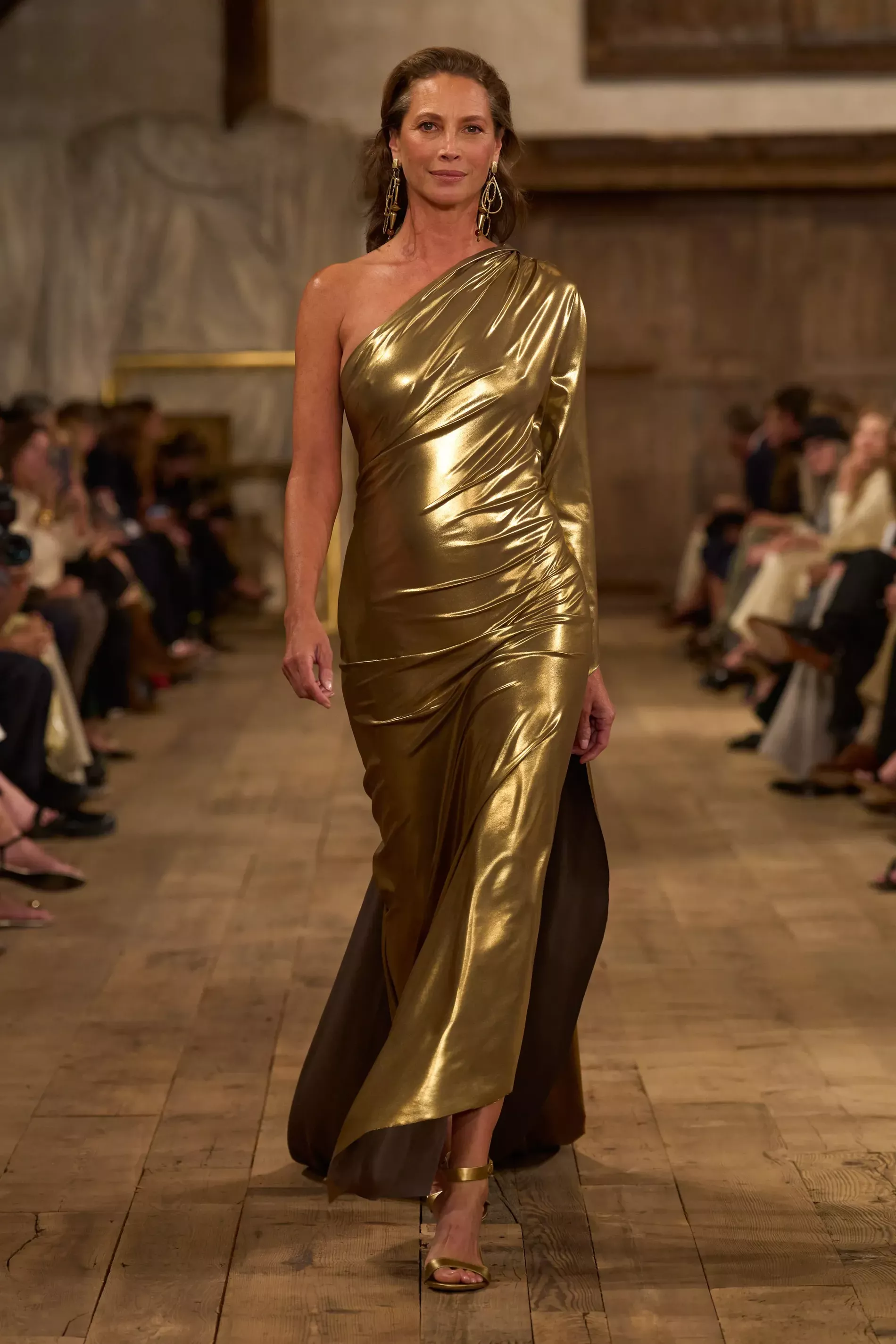 Accessories elevated the rugged and bohemian
The spirit of the American heartland at the, well, heart of the collection inspired a wealth of handbags, simple in nature but elevated through luxury textures and treatments. On the jewellery front, Lauren made a strong proposal for long, layered bohemian necklaces, adorned with multi-coloured gems and intricate pendants. They complemented sky-high stilettos embellished with embossed gold decorations that underlined Lauren's current devotion to metallics.