Michael Kors's spring/summer 2024 collection showed that holiday dressing doesn't need to be reserved for two weeks of the year, with a city-appropriate summer aesthetic he called "barefoot glamour"
This is an everyday wardrobe for anywhere in the world founded in the spirit of holiday dressing. Emily Ratajkowski and Ashley Graham walked in the show which was staged in a Brooklyn park overlooked by the Williamsburg Bridge, while Blake Lively went all-out Studio 54 on the front row in a '70s-inspired gold jumpsuit. Here, Anders Christian Madsen reports from New York Fashion Week.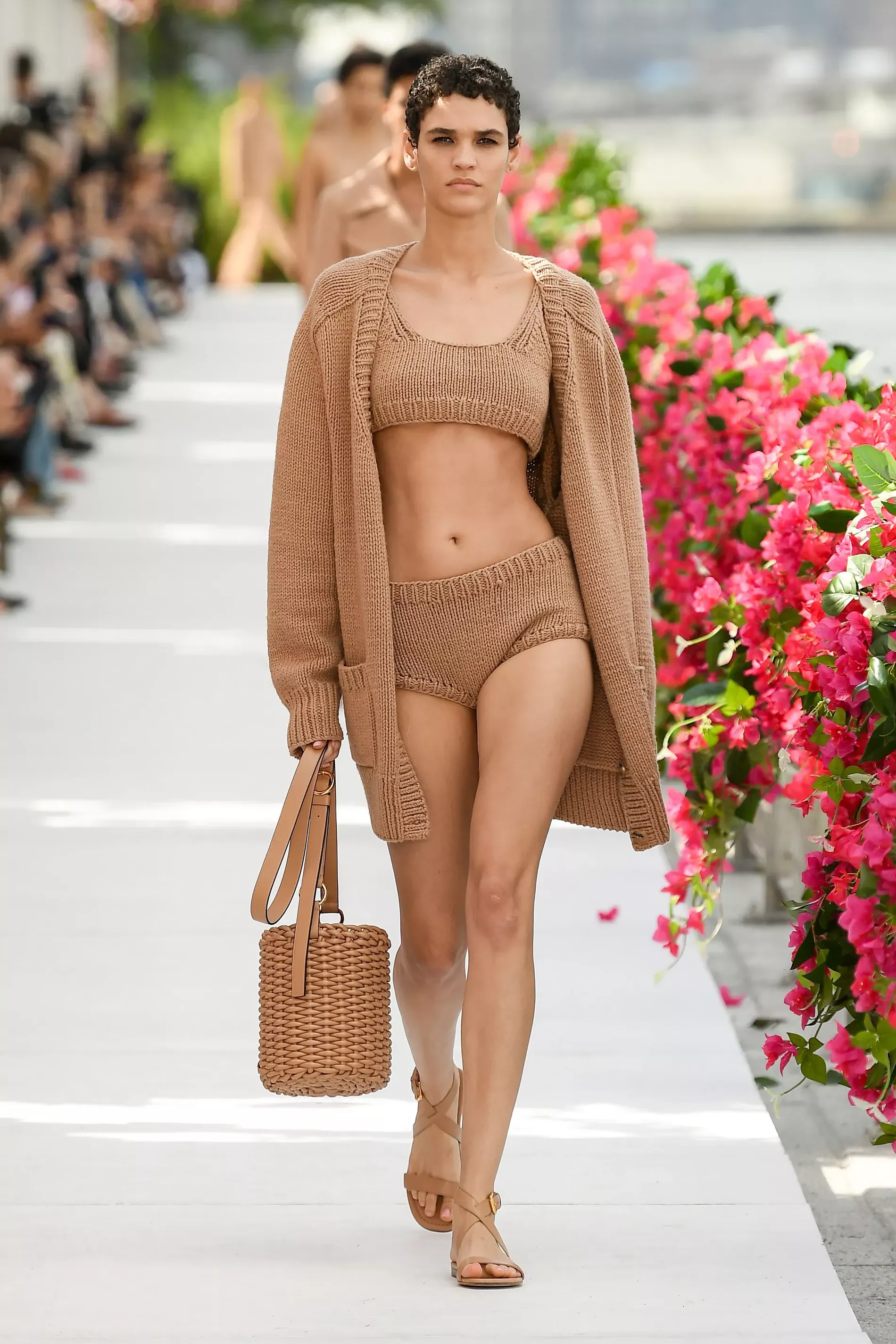 It was the holiday that never ends
At the end of a rainy New York Fashion Week, Michael Kors knew what to do. "I thought, how do we take people to the waterfront? I can't take you all to Capri, but I can take you to Brooklyn. The new Capri! The new Capri is Brooklyn," he said during a press conference. "People don't realise New York is a maritime city." He staged his show on the boardwalk of Domino Park and covered it in vibrant flowers like it was August in Italy all over again. "When I think about what brings so many people joy, we think about holidays."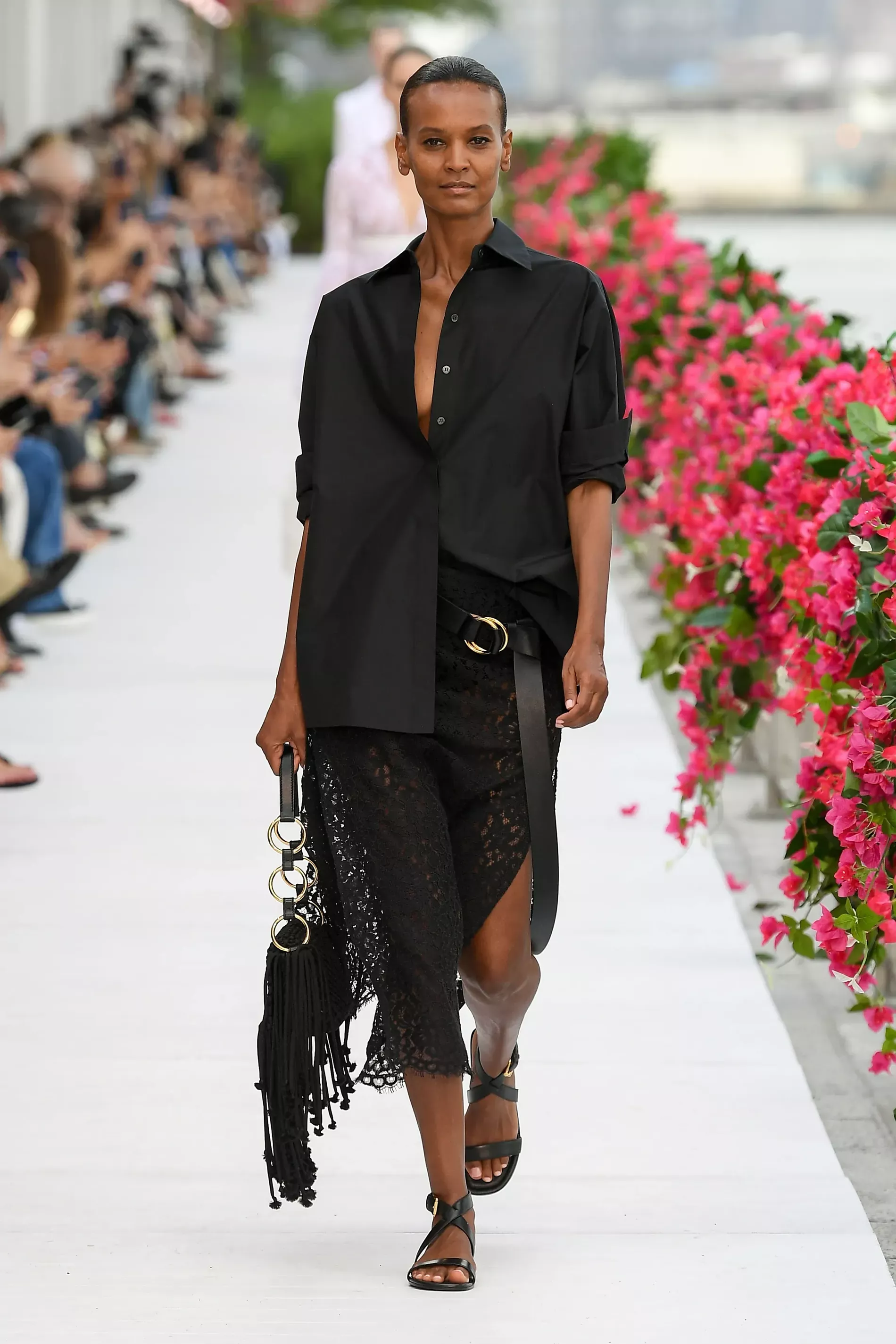 It was barefoot glamour
Kors proposed what he called "barefoot glamour": an everyday wardrobe for anywhere in the world founded in the spirit of holiday dressing; that laid-back, effortless, not-to-hot-not-too-cold dress sense we somehow assume once a year and then forget about when we return to the city. As he said, "We all know that the world has gotten too warm and we are increasingly dealing with, 'How do we get dressed?' Particularly when it's too warm outside – and in the office, it's freezing – so how do we have something that works in both situations?"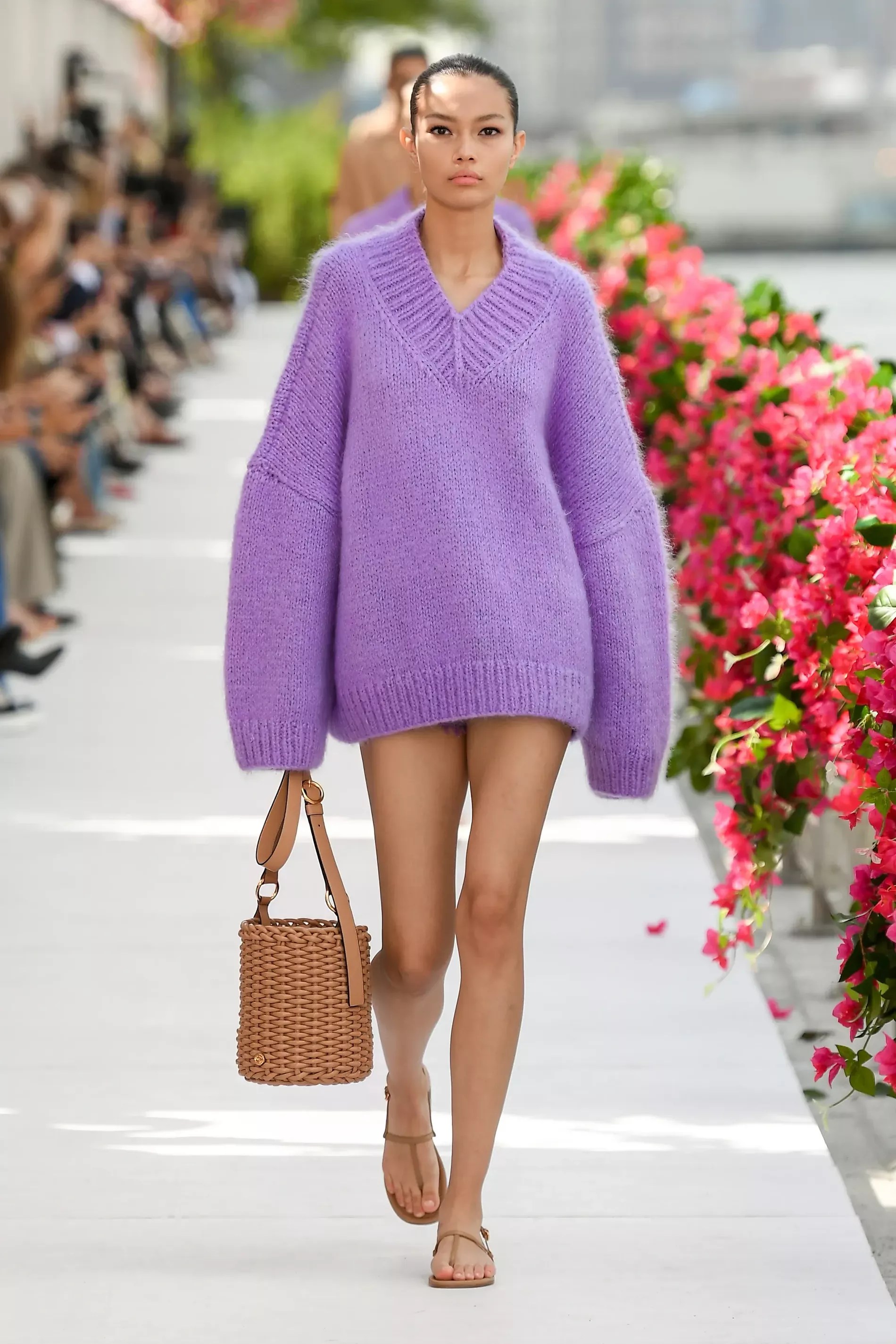 Kors paid tribute to his mother
Kors, whose mother died a just month ago, approached his idea by looking at old pictures of them together on holiday. "She loved to travel the way I love to travel, all around the world." (A sweater dress she wore to his bar mitzvah hit the runway in her honour.) The memories inspired a research of timeless pop cultural holiday moments: Jackie O, Jane Birkin and Sharon Tate hitting up the rivieras of Europe in the 1960s in short hemlines, sandals and lace wrapped into the Empire silhouette that defined the collection. "You could take that picture today and you'd say, 'Oh, that's today!'" Kors said, gesturing at a vintage photograph.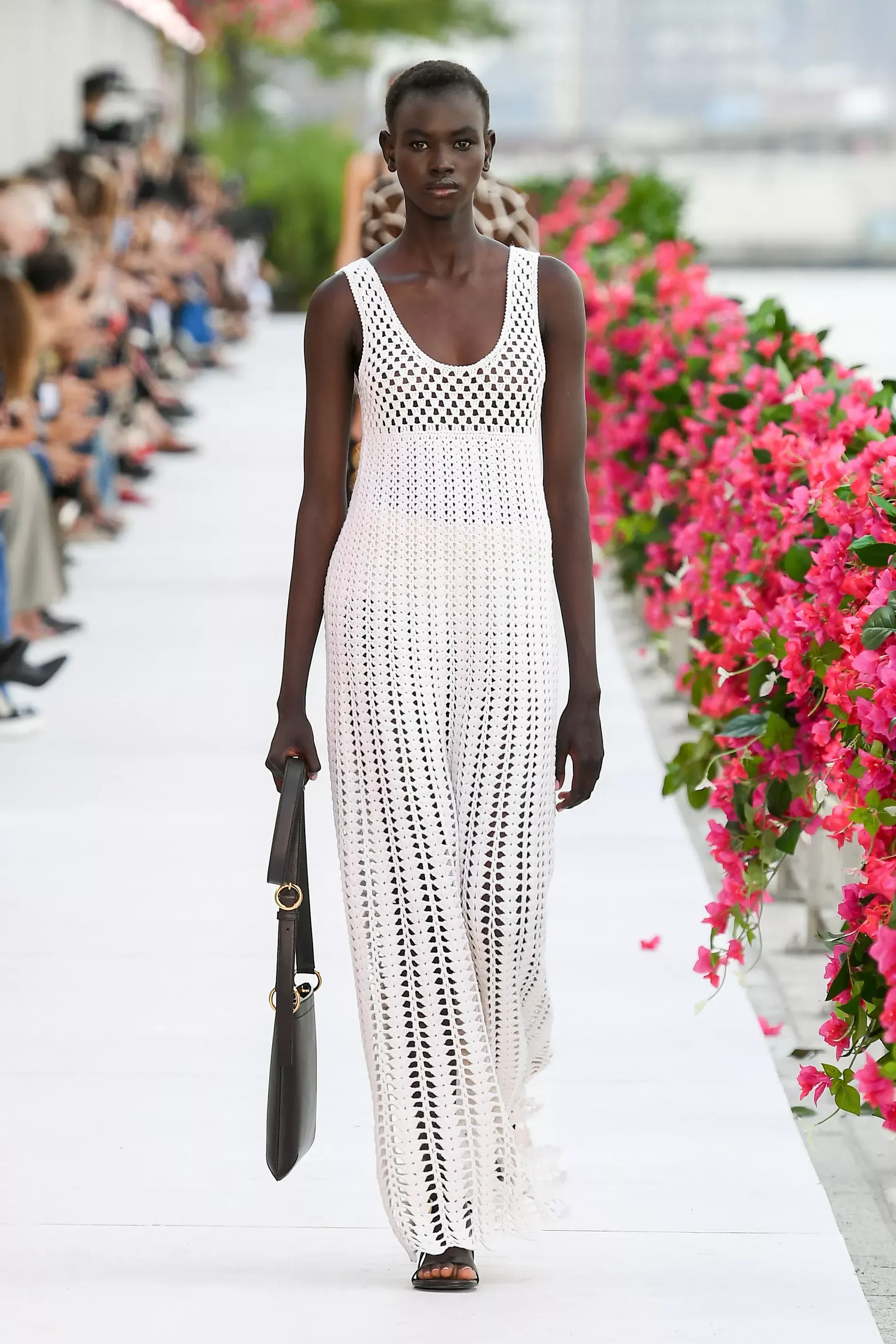 Bags were made for suitcases
The American practicality that underpins Kors's work was expressed not only in the versatility of the clothes, but bags created for travel – as opposed to travel bags. Basket and macramé varieties were constructed to collapse and fold into a suitcase. "It's the bag you take on holiday that lifts your spirits," he said. There's one holiday accessory Kors can't abide by, however: "'What do I put on if it's going be cold?" Please, no to a shawl. I still see some women when I travel and I'm like, no, no, no shawl. Stop! Pashmina, done, finished!"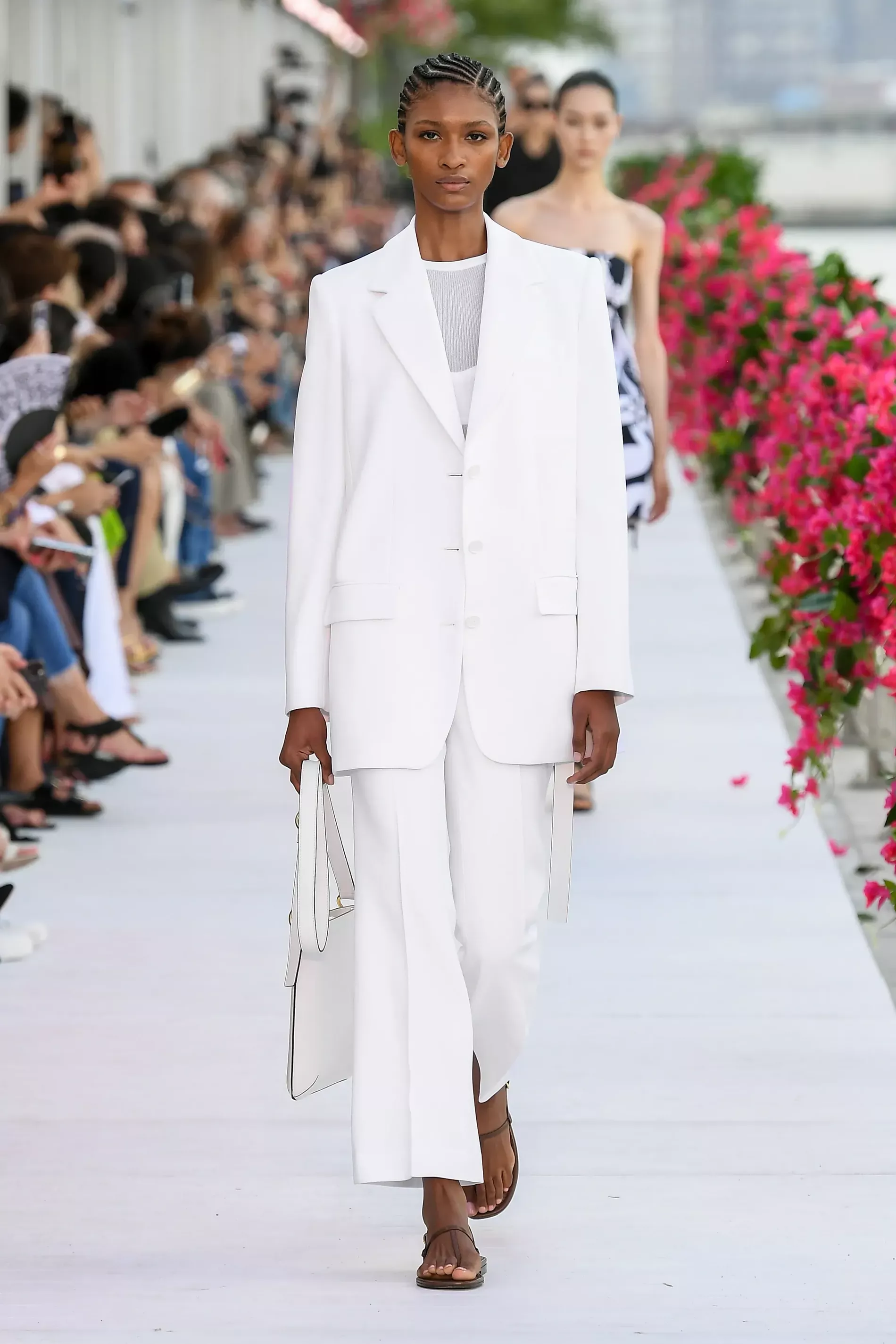 It was ageless, practical and real
The show was an exercise in statement casting of diverse sizes and ages. "I have to say, the age conversation is something that no one should be forgetting. Because let's be honest, when you're looking at clothes and handbags that are expensive, how many eighteen-year-olds can really buy what has walked down the catwalks?" Kors said. With Burt Bacharach on the sound system, and the memory of Kors' mother firmly at the forefront of the show, his collection was a demonstration of timelessness, permanence and the joy of dressing.