Max Mara's creative director Ian Griffiths was inspired by the Women's Land Army this season, along with wartime photojournalist Lee Miller. Below, see Anders Christian Madsen's key takeaways from the brand's spring/summer 2024 show in Milan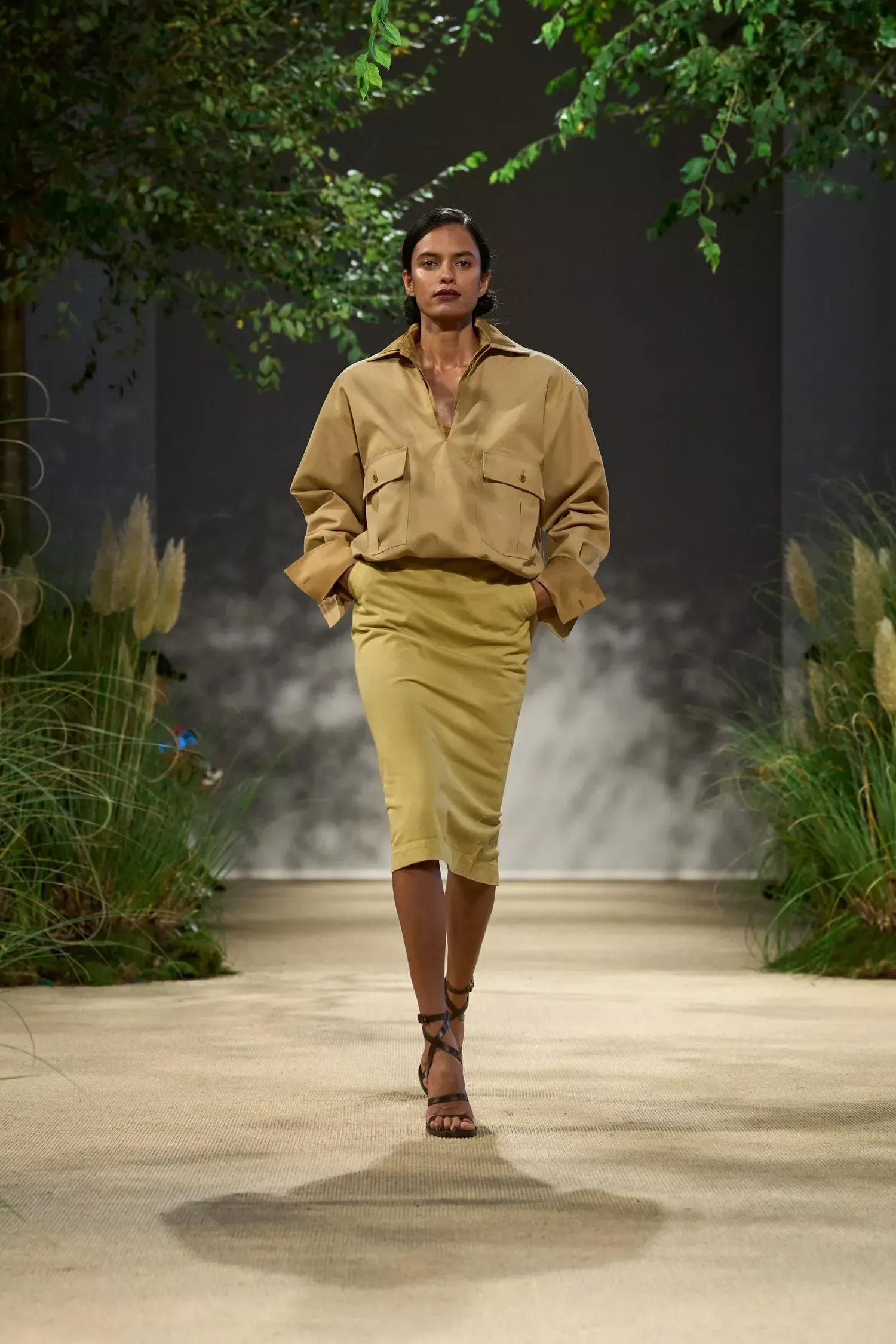 Photo: Filippo Fior / Gorunway.com
The collection was based on the Women's Land Army
"For a healthy, happy job, join the Women's Land Army!" So went the enlistment slogan for the British union devoted to activating a new female workforce as the men of the British Isles went to war in 1917. "It was an organisation where women were recruited from all over to work shoulder to shoulder to cultivate the land, to breed animals, to feed the nation," Ian Griffiths explained after a Max Mara show that paid homage to the WLA and the history of female collaboration. "Anything to do with women and organisation shows how women are able to automatically organise themselves into collaborative teams, which is something that doesn't always happen automatically," the designer noted.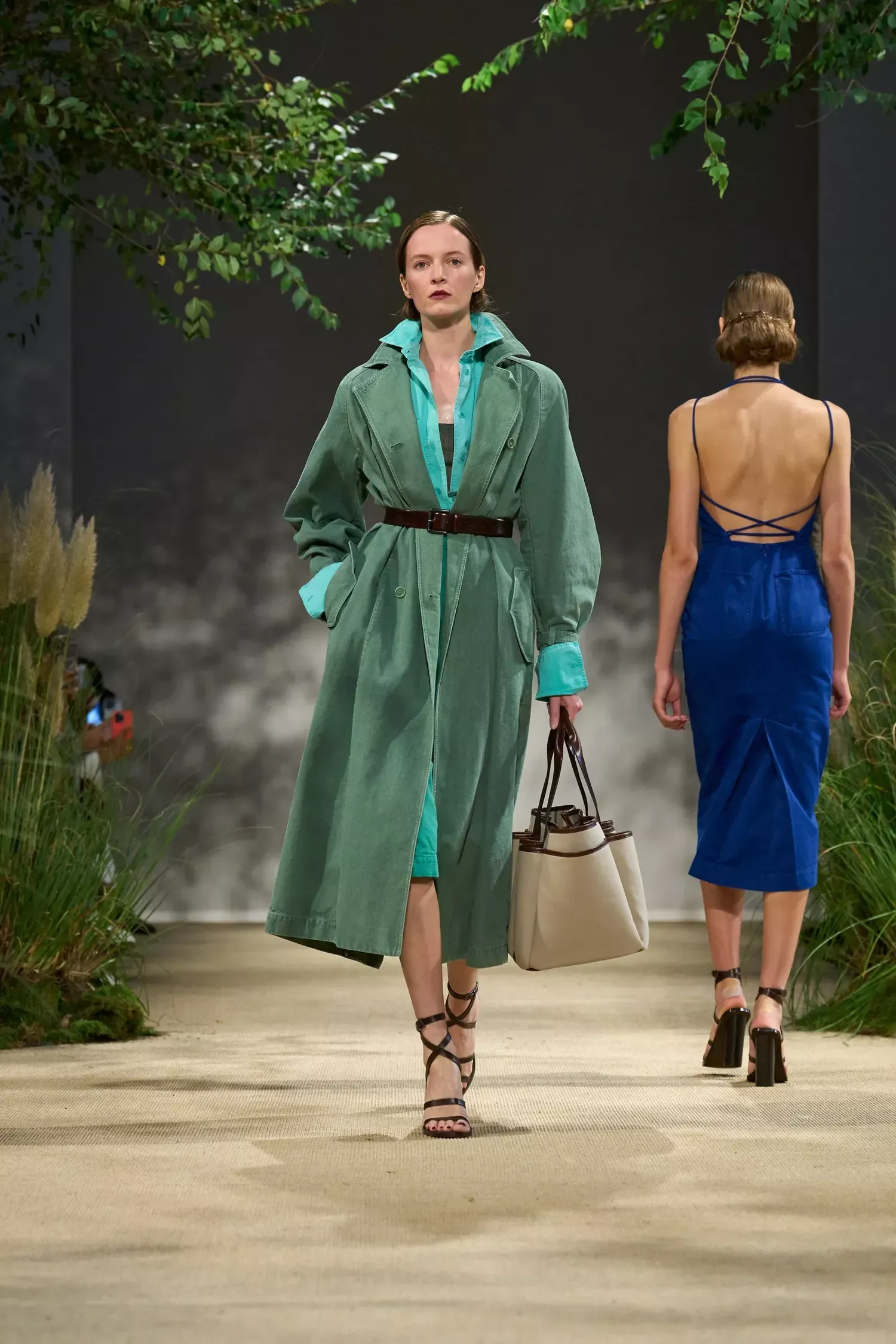 Photo: Filippo Fior / Gorunway.com
The Max Mara uniform was pacifist
Watching the show – a 10am production scored by feel-good jazz – you'd be forgiven for missing the military undertone. Backstage, Griffiths acknowledged the inevitable army element in his Land Army reference, but explained he had deliberately desaturated the collection of any such sensibilities. "I wanted to look at it with pacifist overtones," he said. That prompted him to read Vita Sackville-West's writings on the organisation and the poetry written by the members themselves. "It wasn't just about getting them to dig fields and milk cows, it was also about developing the intellectual and creative sides. It had a huge influence on the generation of women who followed them. For many of them it was their first taste of real education and teamwork."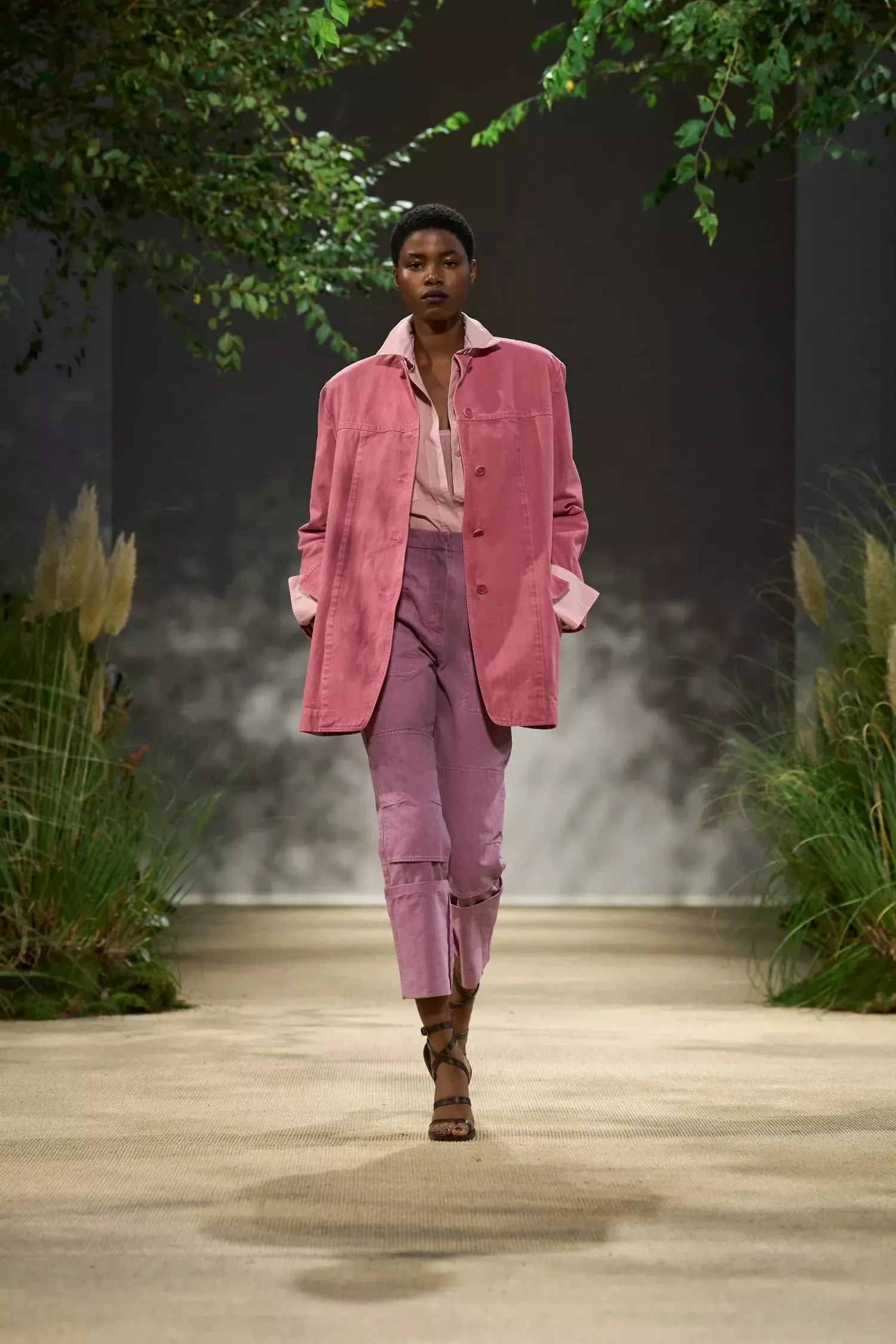 Photo: Filippo Fior / Gorunway.com
The WLA merged with English garden pastels
Griffiths rendered his pacifist army of women in workwear uniforms constructed in drill, gabardine and cotton, and dyed them in the colours of the English garden. "We've thrown everything in the washing machine with a pot of dye like we used to do when we were students, as if these women had decided to personalise their uniforms. Garment dyes give each piece a unique character and quality," he said. Pinned to his backstage moodboard was a picture of Griffiths in the garden of his own English country house. "It's always a little autobiographical," he smiled.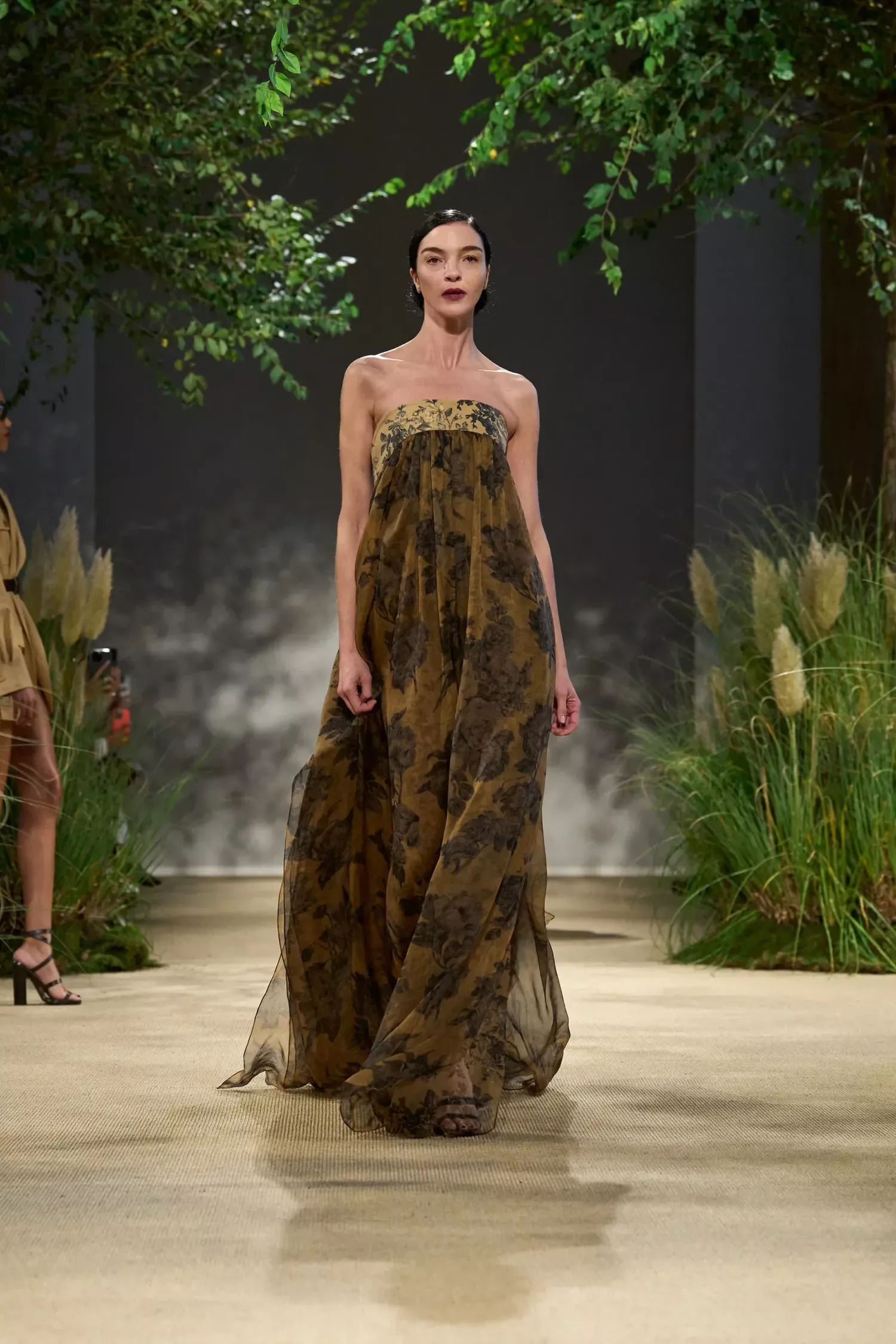 Photo: Filippo Fior / Gorunway.com
Lee Miller played muse
Gradually, Griffiths's silhouette shifted into floral gowns and knitted bustier dresses, broadening the horizon on the multi-faceted femininity that underpinned his reference. To suit it, he'd found an appropriate muse in Lee Miller, the American photojournalist and former model, who became a war correspondent for British Vogue during the Second World War. "Lee Miller is on our permanent moodboard. To find her way from being a silent voice – a model who could only speak through the images Man Ray took of her – to being an influential, ground-breaking writer. The stuff she wrote for British Vogue about the war was hard-hitting, even by modern standards," Griffiths reflected.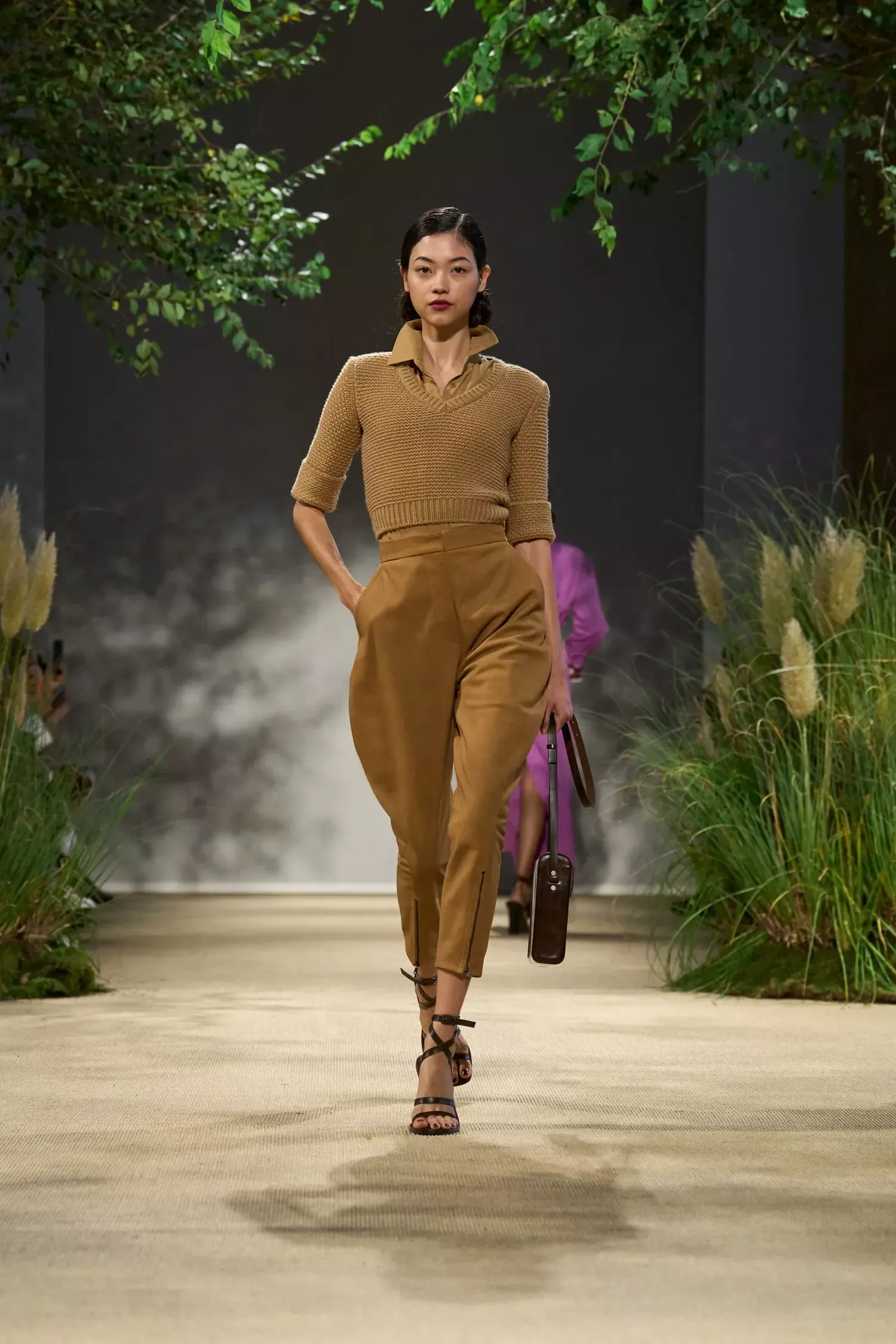 Photo: Filippo Fior / Gorunway.com
Bags were informed by military cases
In the accessories department, Griffiths borrowed from the military wardrobe, too. The cases used for army equipment morphed into evening bags, while large tote bags stood in gardening baskets and brought the season's two inspirational motifs together, much in the spirit of its message. For as Griffiths said, "We've talked a lot about the ambition of the Max Mara woman, but this season collaboration was important."
Originally published on British Vogue