For spring/summer 2024, Francesco Risso staged his first Marni show in Paris in the home of the late Karl Lagerfeld. Here, Vogue's fashion critic Anders Christian Madsen reports on the joyful collection, which is a celebration of craftsmanship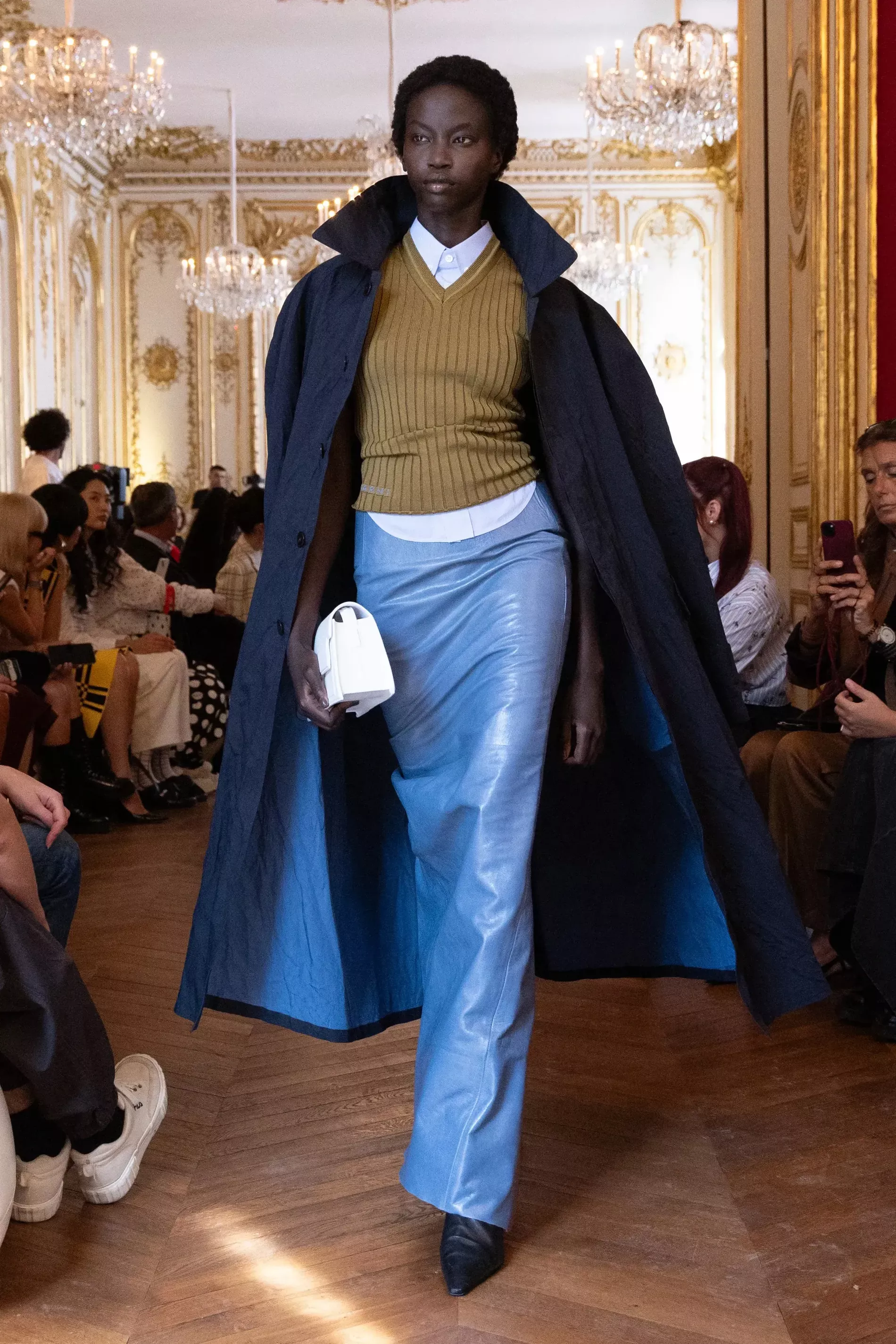 The show took place in Karl Lagerfeld's house
The Marni invitation arrived in the shape of a long, handwritten letter from Francisco Risso. In it, he abstractly mused about his first visit to Paris as a teenager and what the city had grown to mean to him. He reminisced about staying at his friend's house on Rue de l'Université. "Out the arched window two houses down lived the object of our daily obsession," he wrote. "Our neighbour, Karl Lagerfeld." For his first Marni show on Parisian soil, Risso staged in his show in that very house: the palatial Hôtel de Soyecourt, the late designer's former residence, which he moved out of prior to his death, and which was recently restored and made available to events such as these.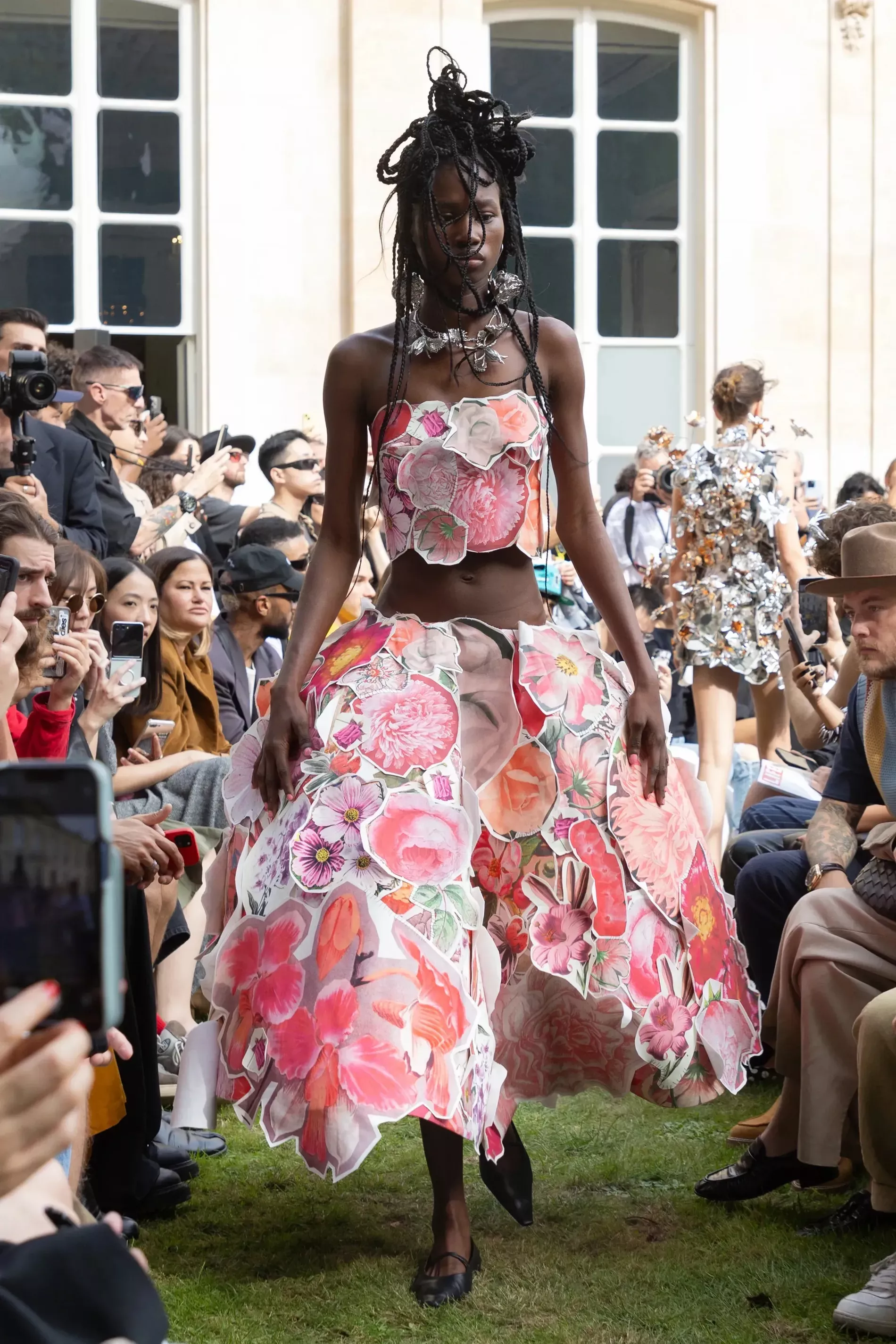 Showing in Paris was an accolade
For Risso, presenting the show in Lagerfeld's house represented a great deal. Not only was it the scene of his teenage fashion obsessions, but a kind of monument to the fashion establishment of which Risso has now made it to the top, even if his rebellious, DIY-esque creations keep flying a more rebellious flag. "It's an honour for me to invite you to this celebration with me, Marni and my old-time loved called Paris, in a magical place, Karl's house, to share with you a moment of passion, love and dedication," he wrote. He presented a collection founded in the artisanal merit Paris represents, but conveyed it through his inimitable off-kilter aesthetic on character cast that personified Marni's individuality.
It was the final stop on Marni's world tour
The collection marked the third and final stop on Marni's travelling trilogy, which began in New York two seasons ago and took Tokyo in February. "I feel like I've been like a flaneur throughout all these stops we've made around the world. And, in a way, coming here has been like acknowledging all the steps we've made and celebrating our belonging," Risso said after the show, surrounded by Erykah Badu, Usher and Quavo, who had been sitting front row on seats made from a large inflatable sausage structure. Dressed like in the huge silhouettes and graphic polka dots of Risso's last collection, they looked like larger-than-life cartoon characters – the personification of the joyous message he wanted to convey.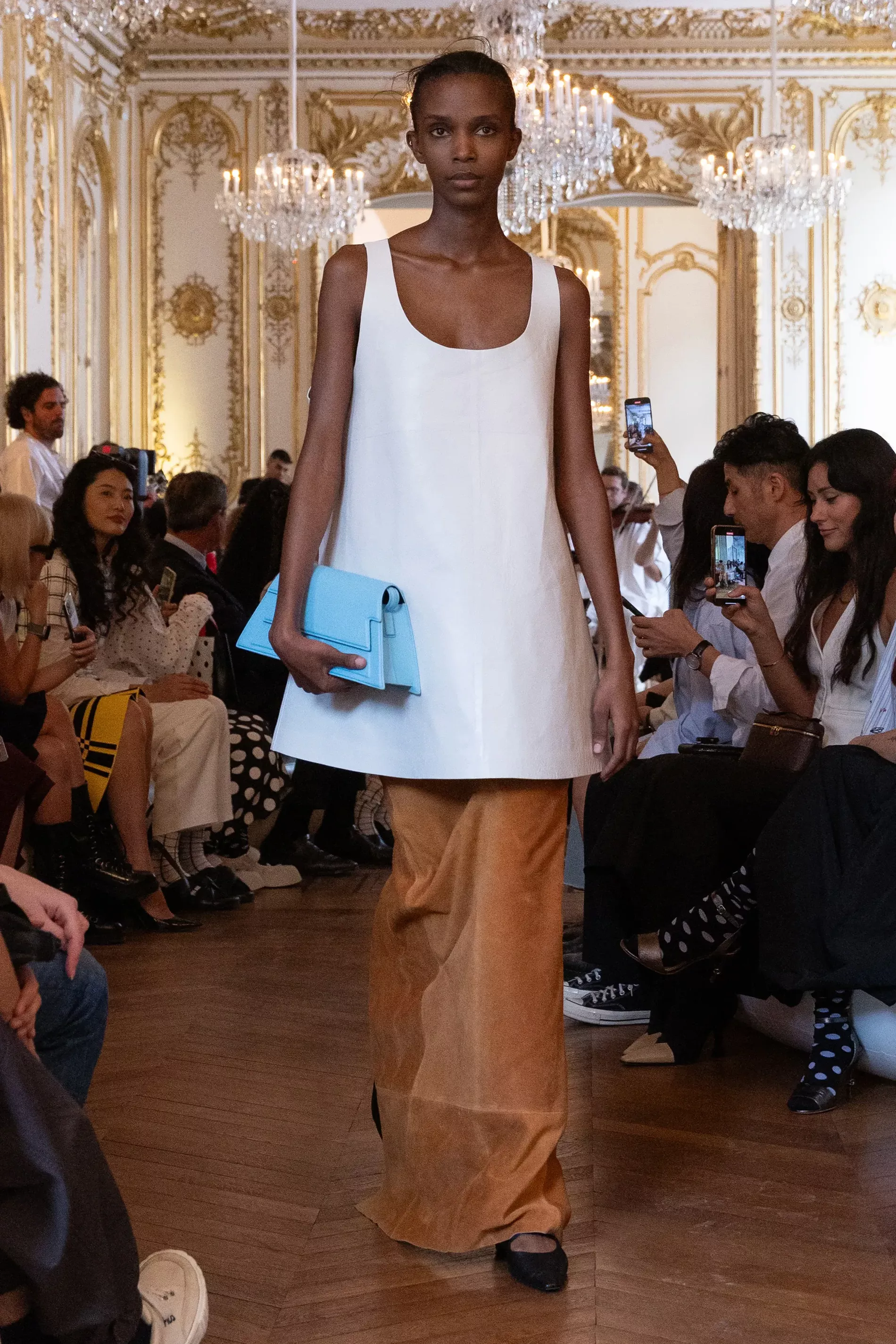 It cemented the spirit of Risso's Marni
"Seeing things from different perspectives – New York, then Tokyo – gives so much knowledge to us, so in a way, this is a celebration of our codes," Risso explained, referring to a collection that cemented the animated form language, naïve lines, and arts-and-crafts construction that has made his Marni a huge financial success. "Somehow, I keep thinking about the idea of joy. And joy doesn't really come down with the rain. It requires a lot of commitment and a lot of sacrifices. So, I guess this a celebration of joy," he said. Risso scored his joy ball with a live orchestra dressed in cream-coloured PVC skirts and tops, who played music composed by Dev Hynes.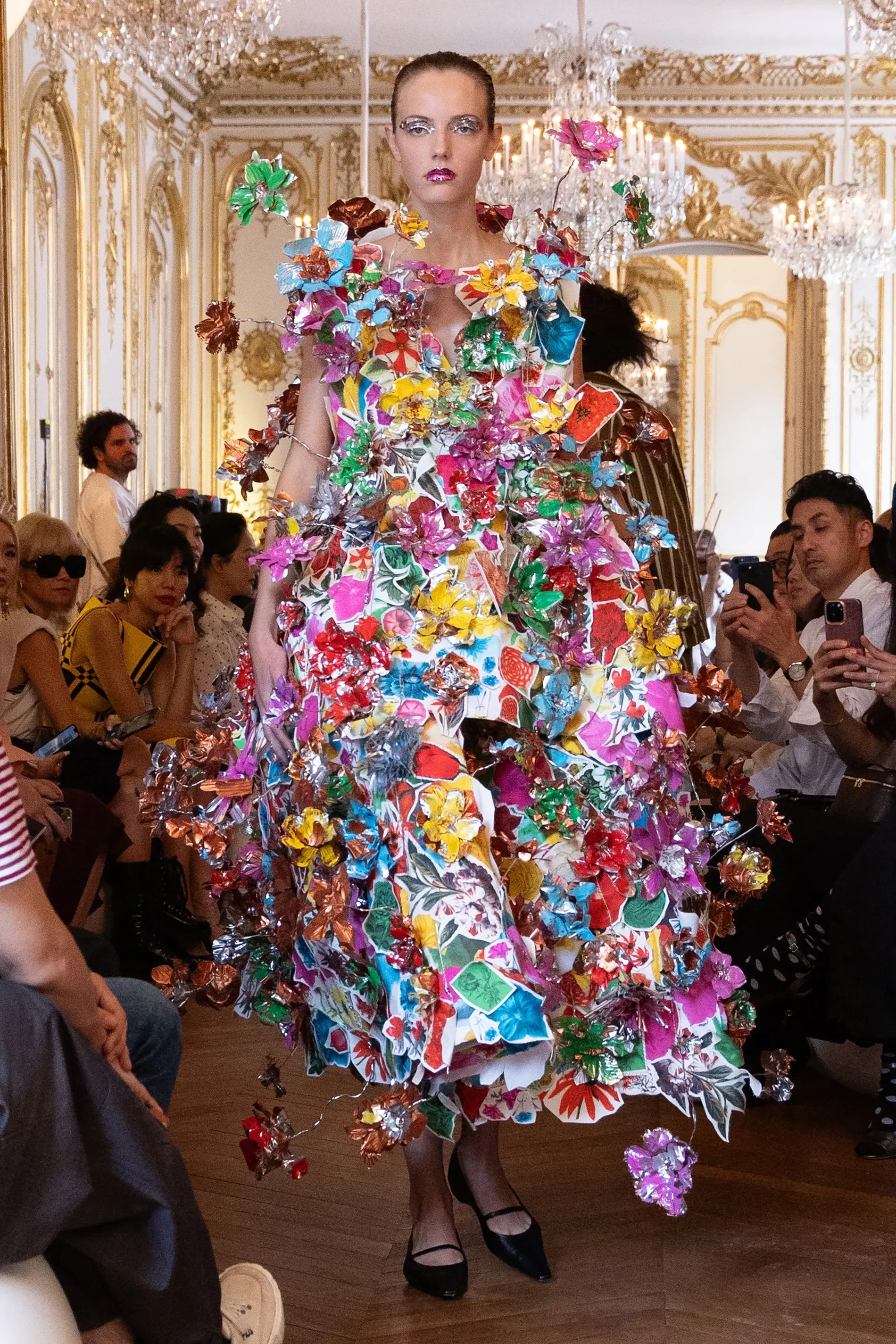 It was super artisanal
Possessed by the savoir-faire spirit of Paris, Risso amplified the artisanal value of Marni in a collection that included patchworked sticker dresses and skirt suits made from hand-cut florals, and highly three-dimensional floral dresses made from tin cans. "There are pieces that took days to make from the tin cans to all the flowers that have been printed. It's been a big research," Risso said. When he and his Marni tribe return to Milan after their grand tour of the world, they will do so with new creative outlooks. Wonder what's next!