A kaleidoscope of prints and pattern, eras and dress codes, Nicolas Ghesquière's spring/summer 2024 collection for Louis Vuitton was high on adventure, says Anders Christian Madsen. Read on for five things to know about the show at Paris Fashion Week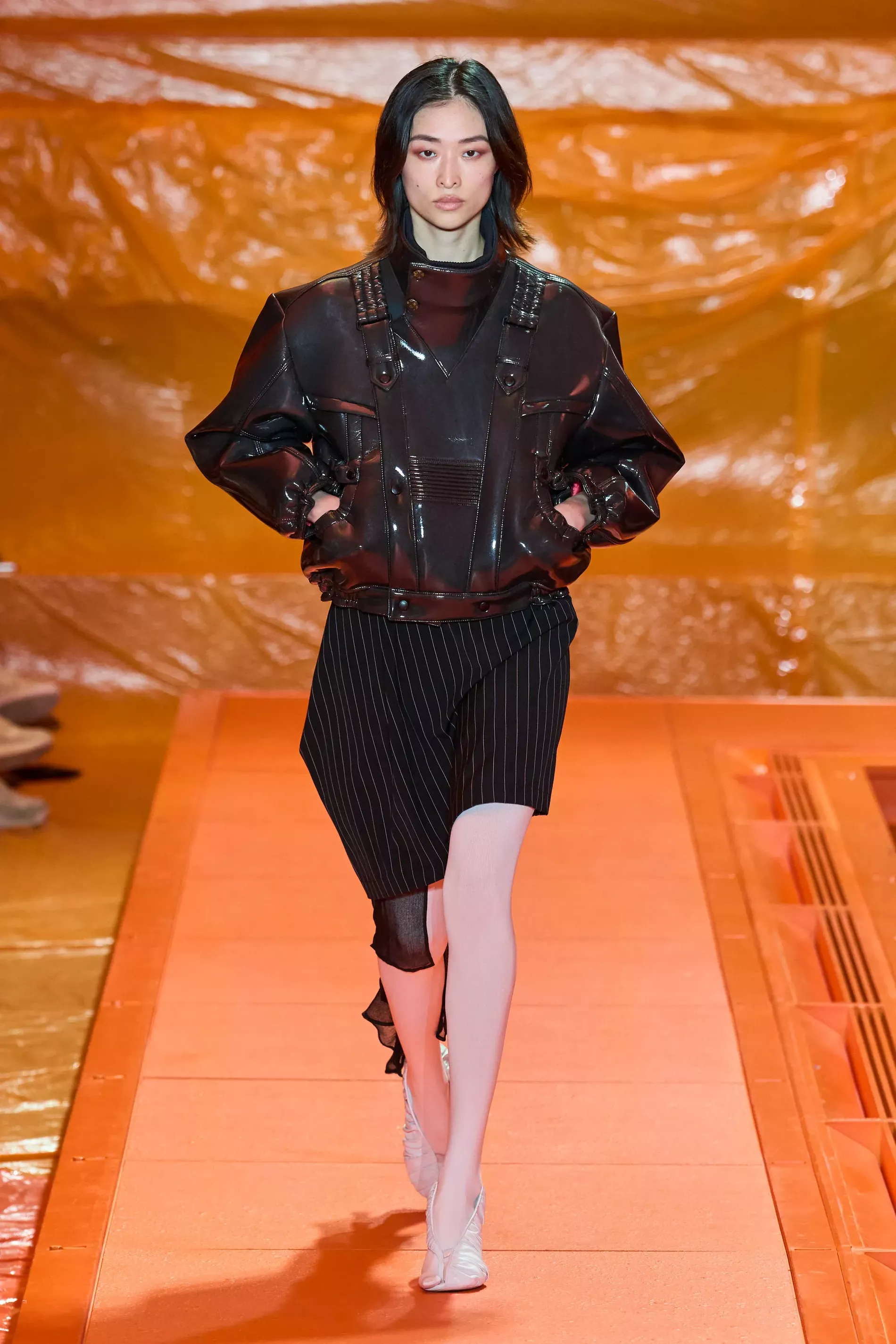 The show took place on the Champs-Élyséees
Louis Vuitton usually presents its shows in the great architectural landmarks of Paris: the Louvre, the Musée d'Orsay, on the Pont Neuf. But the reality is that many tourists who come to the City of Lights will recognise its store on the Champs-Élysées to a similar if not greater degree than those structures. This season, Nicolas Ghesquière chose the maison's new building on the boulevard – currently under renovation and therefore tourist-free – as his monumental show venue.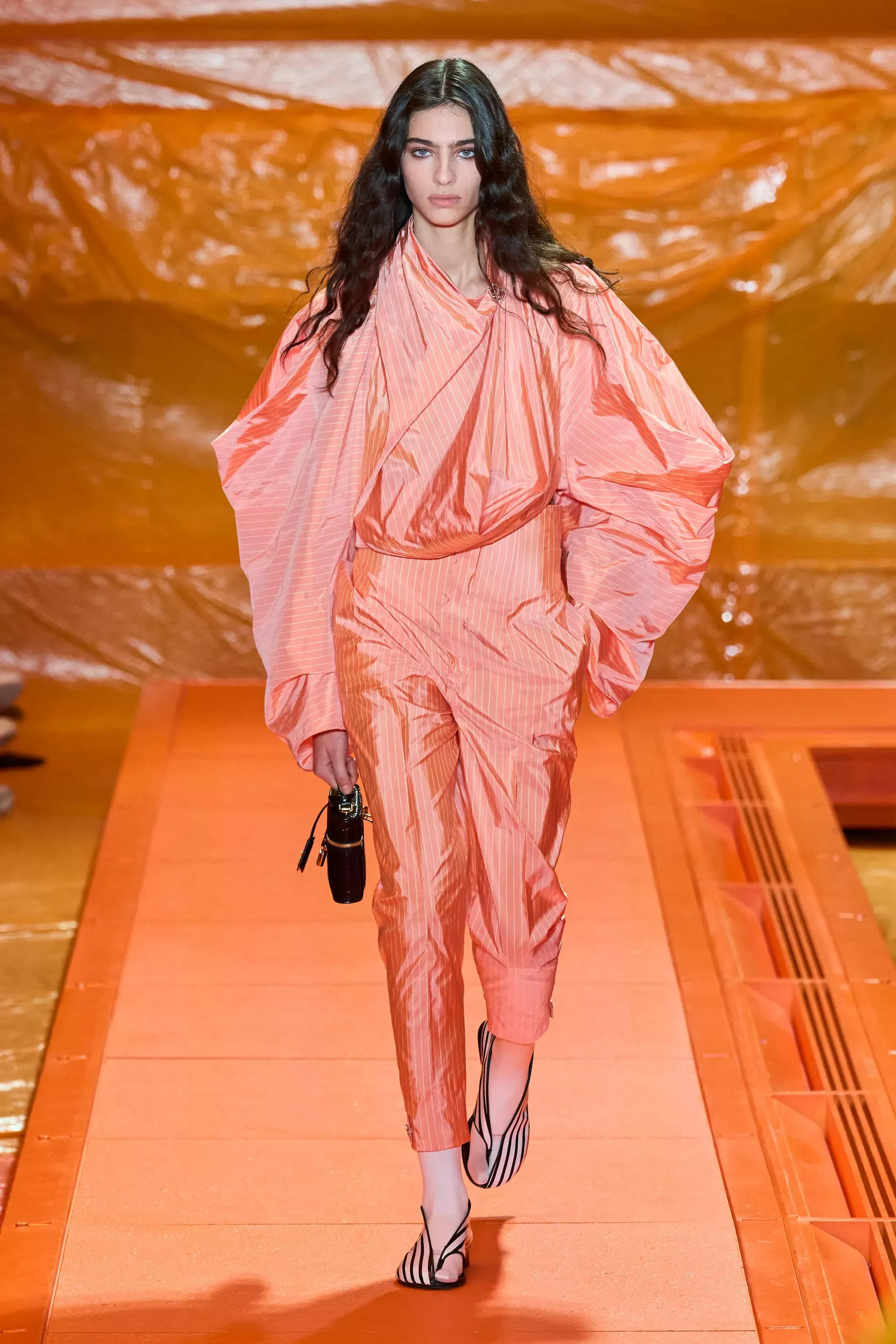 The set felt like a hot air balloon
Ghesquière called upon the American production designer James Chinlund to construct a runway that would the convey the feeling of being inside a hot air balloon. That's not an unusual feeling for show-goers in the age of climate change. Fashion month is hot. For that reason, the Louis Vuitton collection made lightness its point of departure in buoyant garments that evoked the breezy, billowing effect of sails.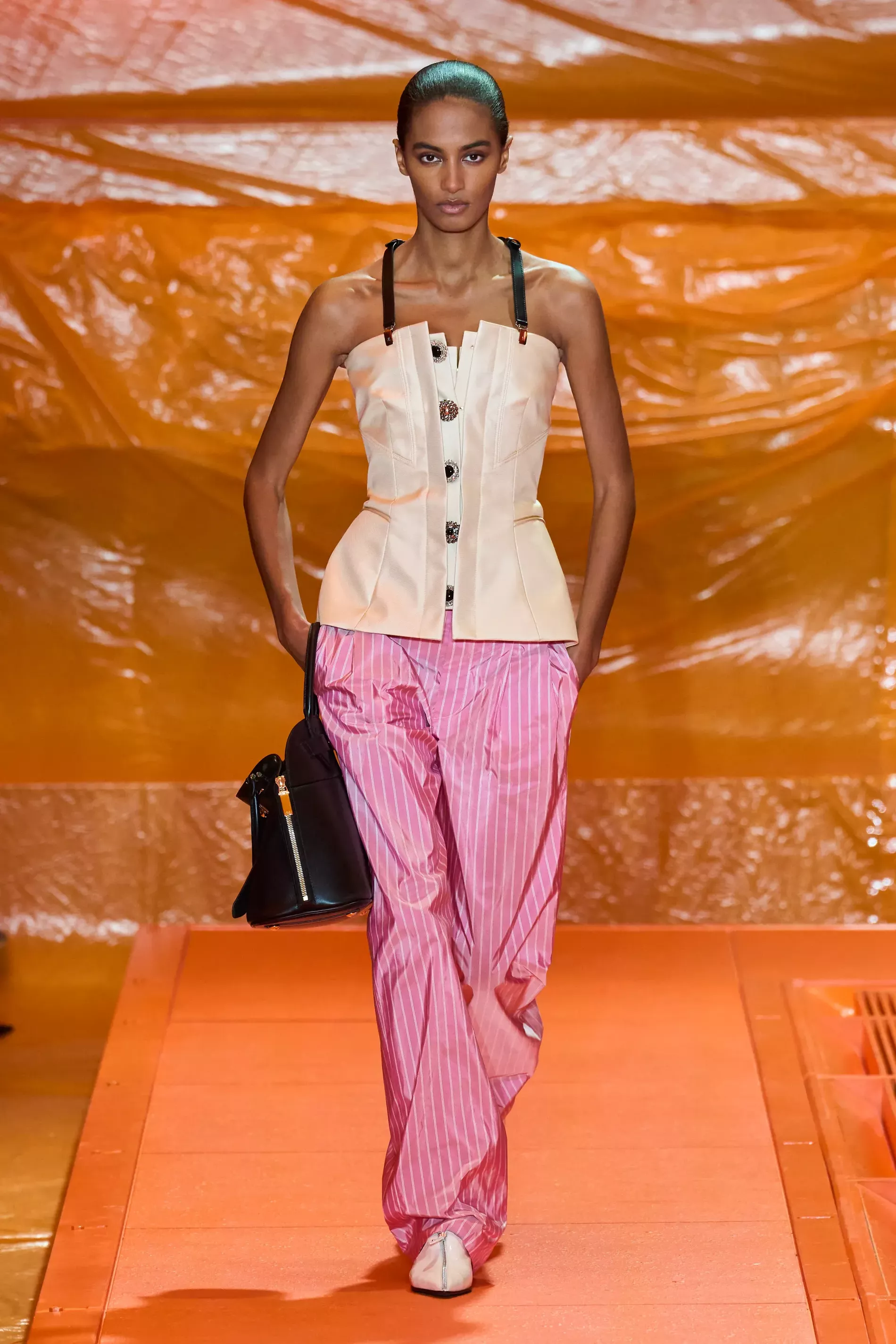 The collection was high on adventure
The idea of the hot air balloon set an adventurous mood for the show, entirely in the vein of Ghesquière whose approach to Louis Vuitton's voyaging genes is often rooted in the dream of time travel. He expressed it in a similarly adventurous collection, which defied the constraints of eras and dress codes and freely spliced together silhouettes and wardrobes in a dynamic look that jumped between the 1950s and the '80s, with occasional 19th-century stopovers.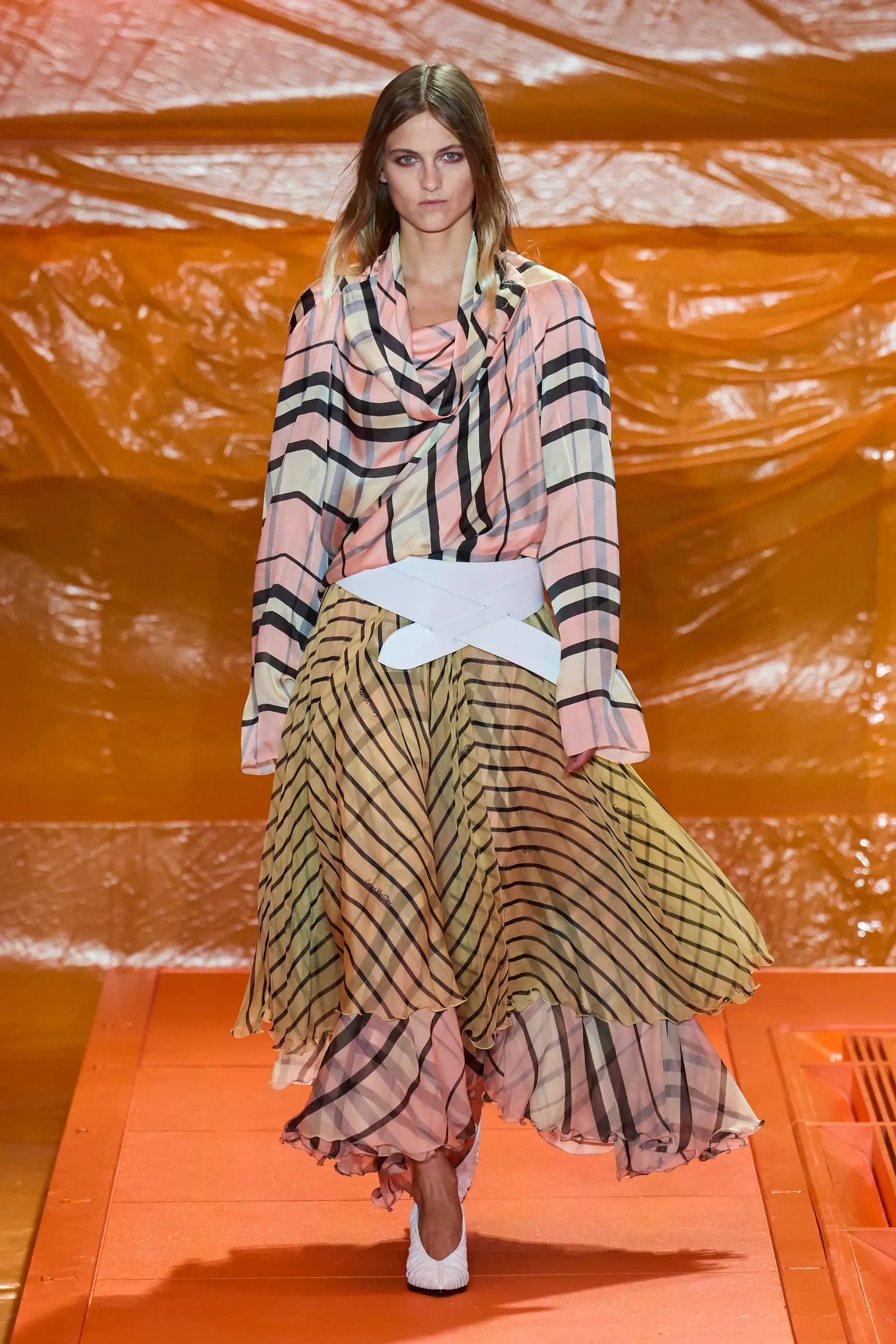 It was all about patterns
Patterns became the focal point of the collection: English checks were twisted and turned into billowing blouses and sharply-cut flowy skirts. Stripes increased the graphic value in shirts and trousers borrowed from the men's wardrobe and magnified in expression. Scarf-like chain prints found their way onto skirts, and checkerboards and houndstooth animated broad-shouldered jackets.
It was a flying trunk
From the hot air balloon interior to the wealth of graphics that hit its runway, the Louis Vuitton show was a sensory overload of impressions. Connecting it to the house's travel history and the sense of adventure that filled the room, it felt a little bit like being a stowaway in the flying trunks from the fairy tale by Hans Christian Andersen. A 19th-century contemporary of Monsieur Vuitton, the two clearly shared the era's taste for magic – just like the house's current custodian.