For his spring/summer 2024 show at London Fashion Week, Jonathan Anderson returned to the Roundhouse in Camden with a collection that, as he explained, "redefined a type of wardrobe". Here's everything you need to know about the show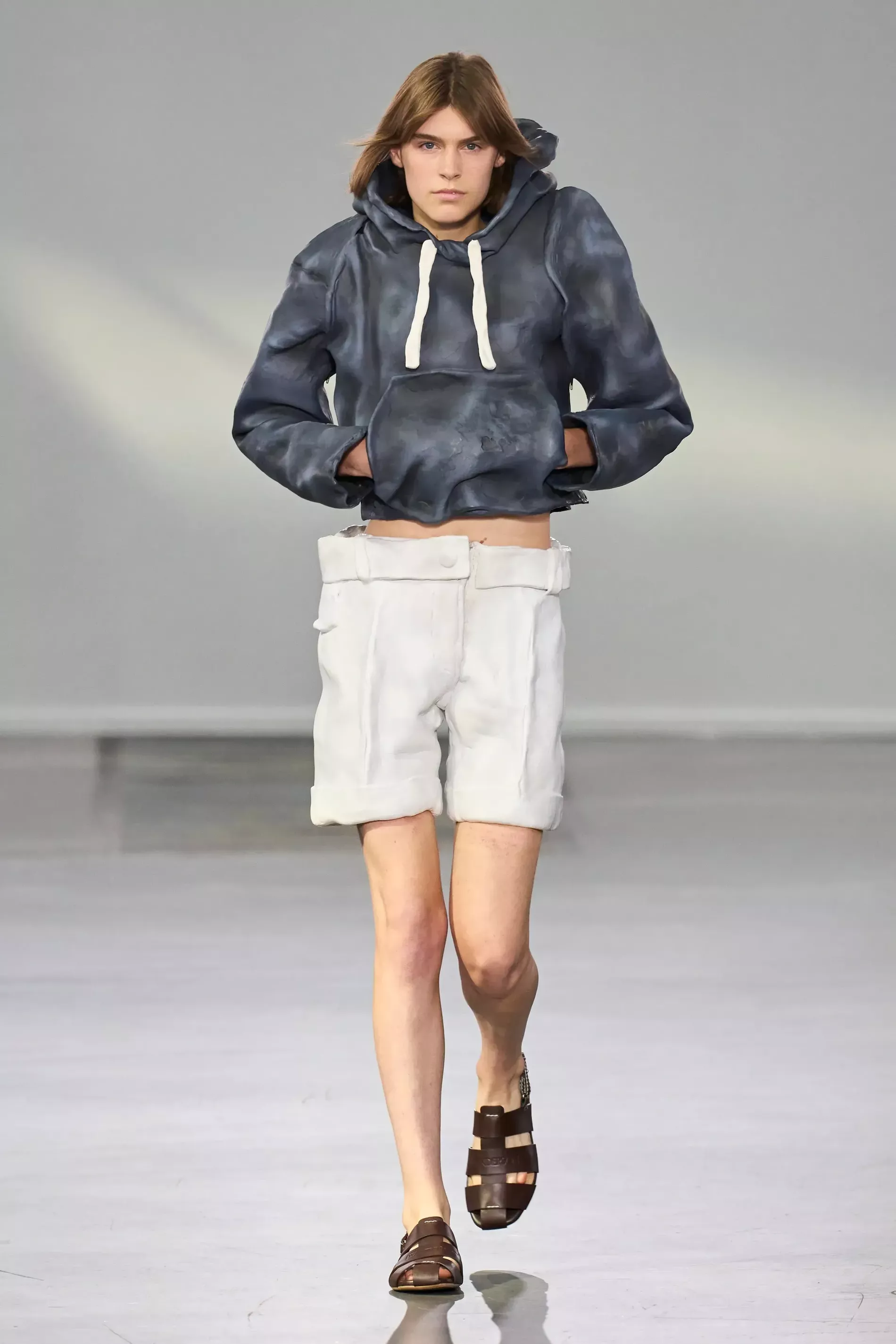 It's time to get your hands doughy
Anderson sent guests a long extrusion of blue playdough as their runway show invitation, and the first models who walked the catwalk did so in hunching hoodies and shorts which looked as if they'd been moulded by hand from plasticine. Anderson is, of course, no stranger to sculptural silhouettes – remember SS23's reflective bubble dress inspired by a car wing mirror? "It was about power and tech but used in an artistic way," he said post show. "It's about redefining a type of wardrobe." And so, the hoodie went from ubiquitous to experimental.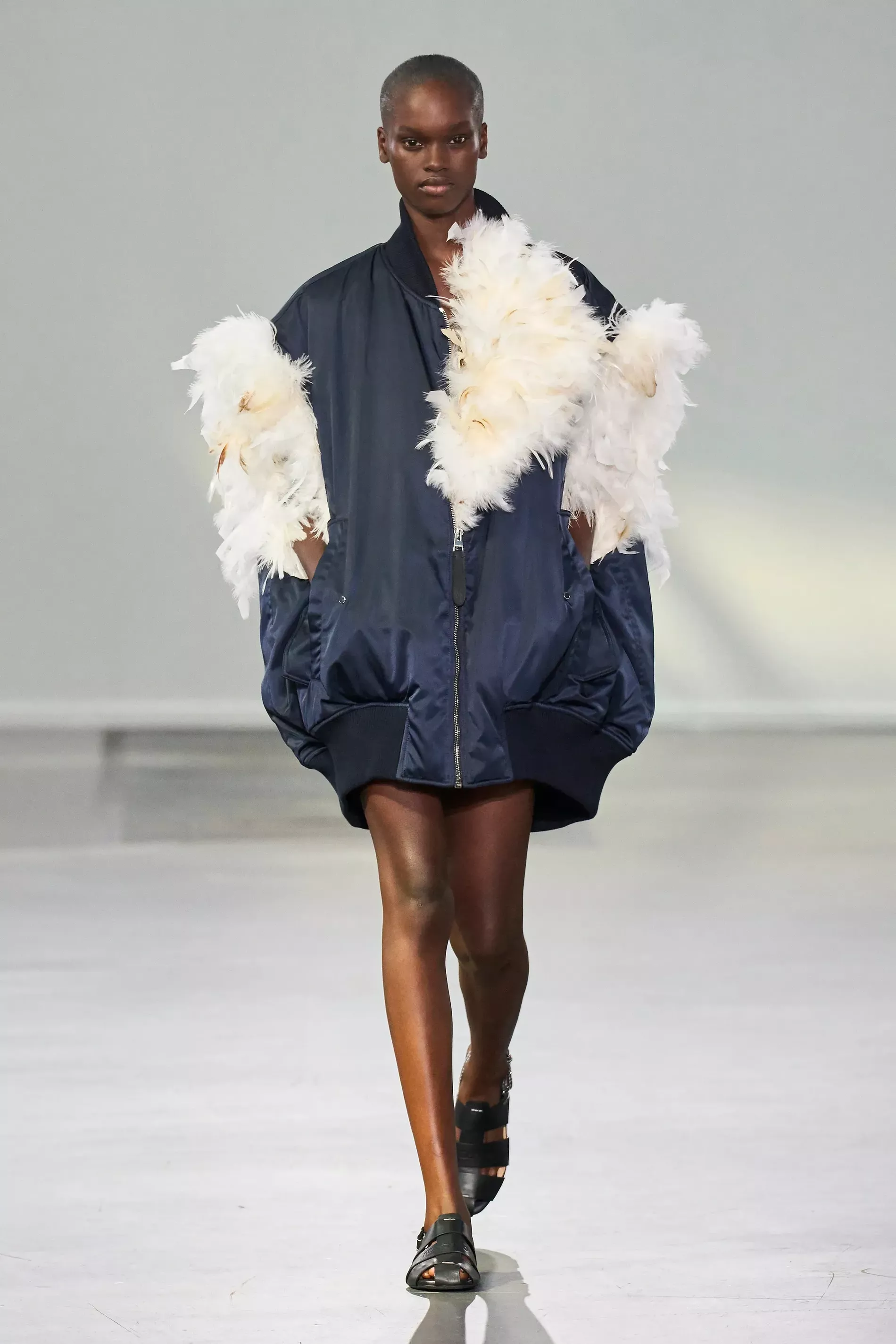 Get ready to blow up
Last season, Anderson focused on the design DNA of his archive, but for SS24 he was focused on "not modernity or minimalism", but "finding a newness" and "blowing something up". Classic MA1 bomber jackets were blown up to voluminous proportions, and protruded with feathers from arm holes and zippers. Simple T-shirts and trousers were imagined in a shiny padded fabric resembling colourful plastic bags, and spaghetti strap summer dresses and loafers were reworked as "total knit looks" in a tactile weave.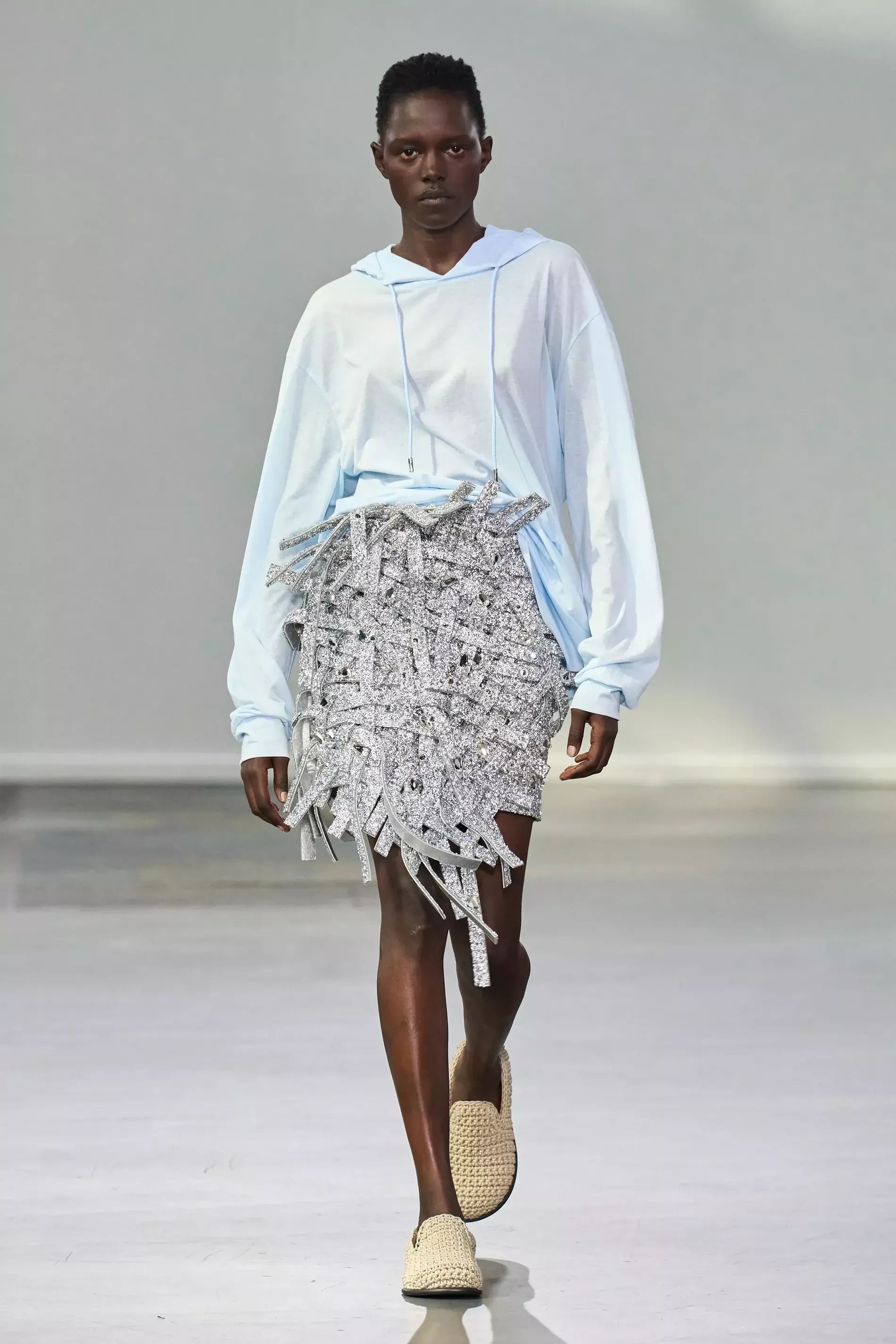 It's a party on the bottom
Remember the age old formula of a party top paired with something more casual? Anderson remixed this for SS24, with a style equation that paired thin ice-blue hoodies with skirts crisscrossed with rhinestones.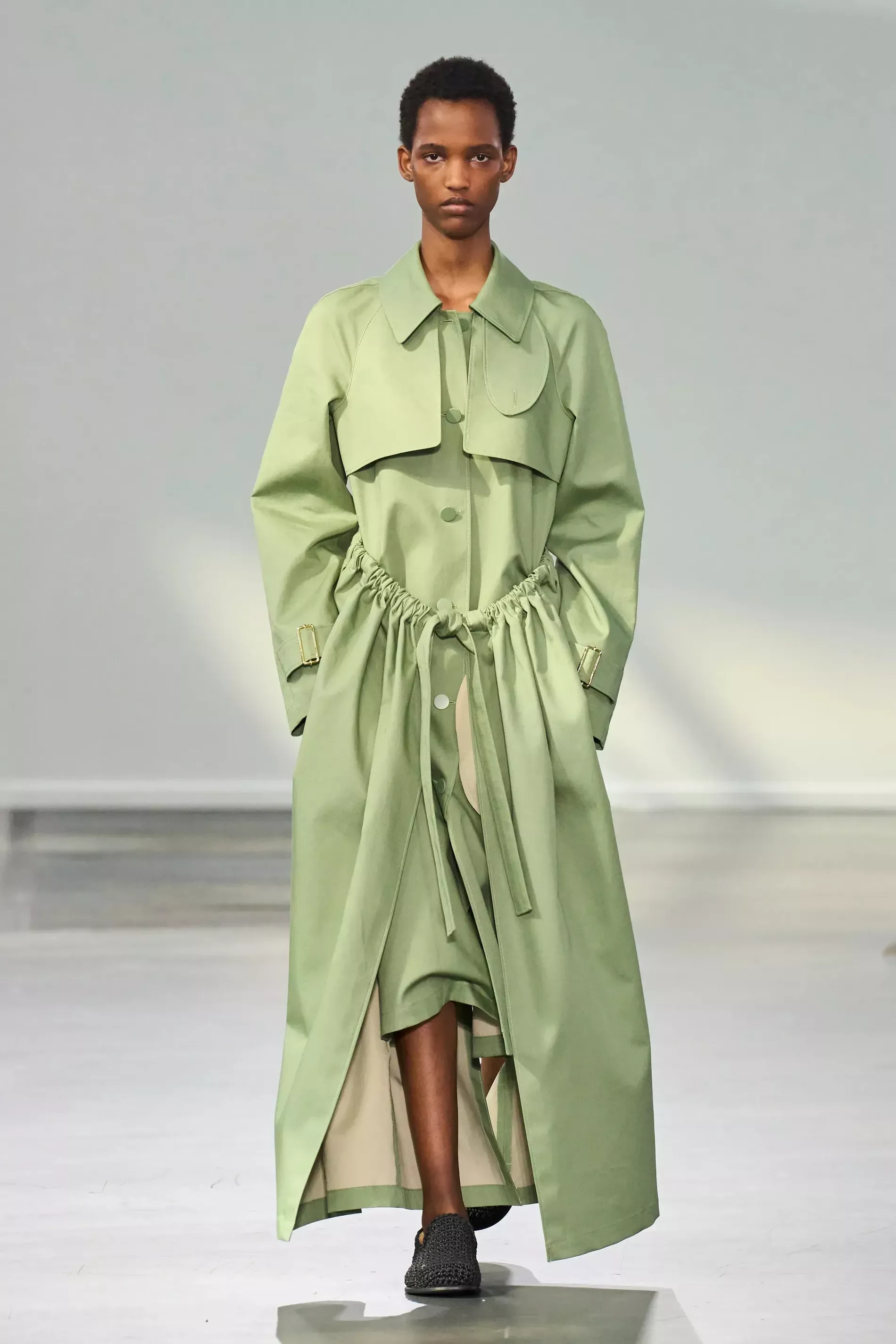 Mark Cher for your summer 2024 playlist
Anderson referenced the idea of driving in your car on holiday with the windows down, playing your favourite summer playlist, and the show's euphoric dance soundtrack climaxed with a remix of Cher's "Believe". Away from the XL MA1 jackets exploding with feathers, the crystal skirts and the plasticky padded tops, silhouettes were "familiar" and "grounding" – the types you might wear on your airport journey home: cargo pants and leather jackets, vest tops and Anderson's signature trench coats.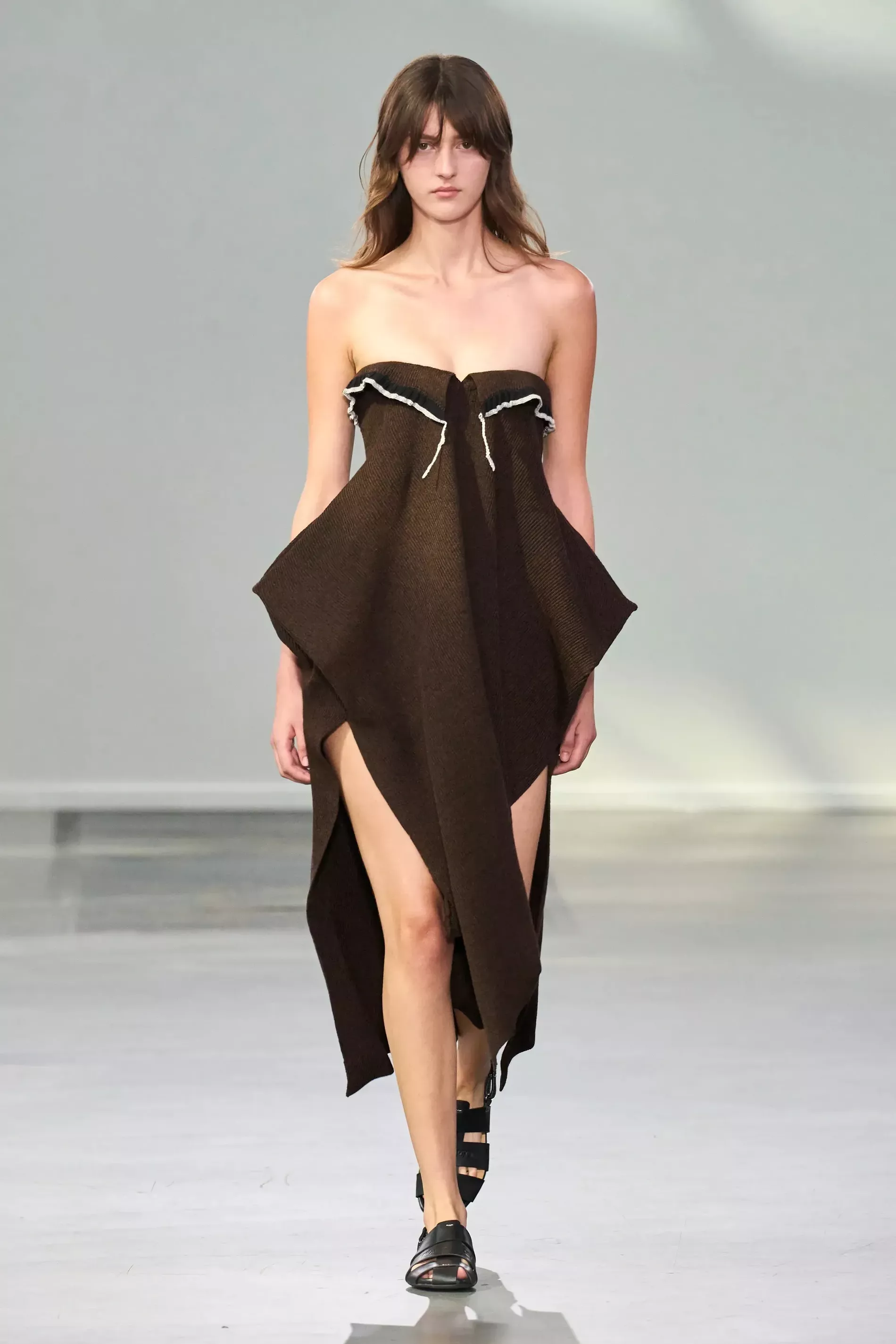 Move aside non-shoe sandal, the fisherman's sandal is back
We've seen a proliferation of non-shoe shoes over the summer, thanks to every It-girl's affection for The Row's Ginza sandal. But next summer, Hailey Bieber (who has a penchant for a JW Anderson strawberry motif minidress and bucket hat) will surely be slipping her feet into the brand's take on the pared-back fisherman's sandal, paired with her favourite white socks, obviously.