In the middle of a whirlwind Milan Fashion Week, Emporio Armani's spring/summer 2024 was a breath of fresh air. Anders Christian Madsen shares the highlights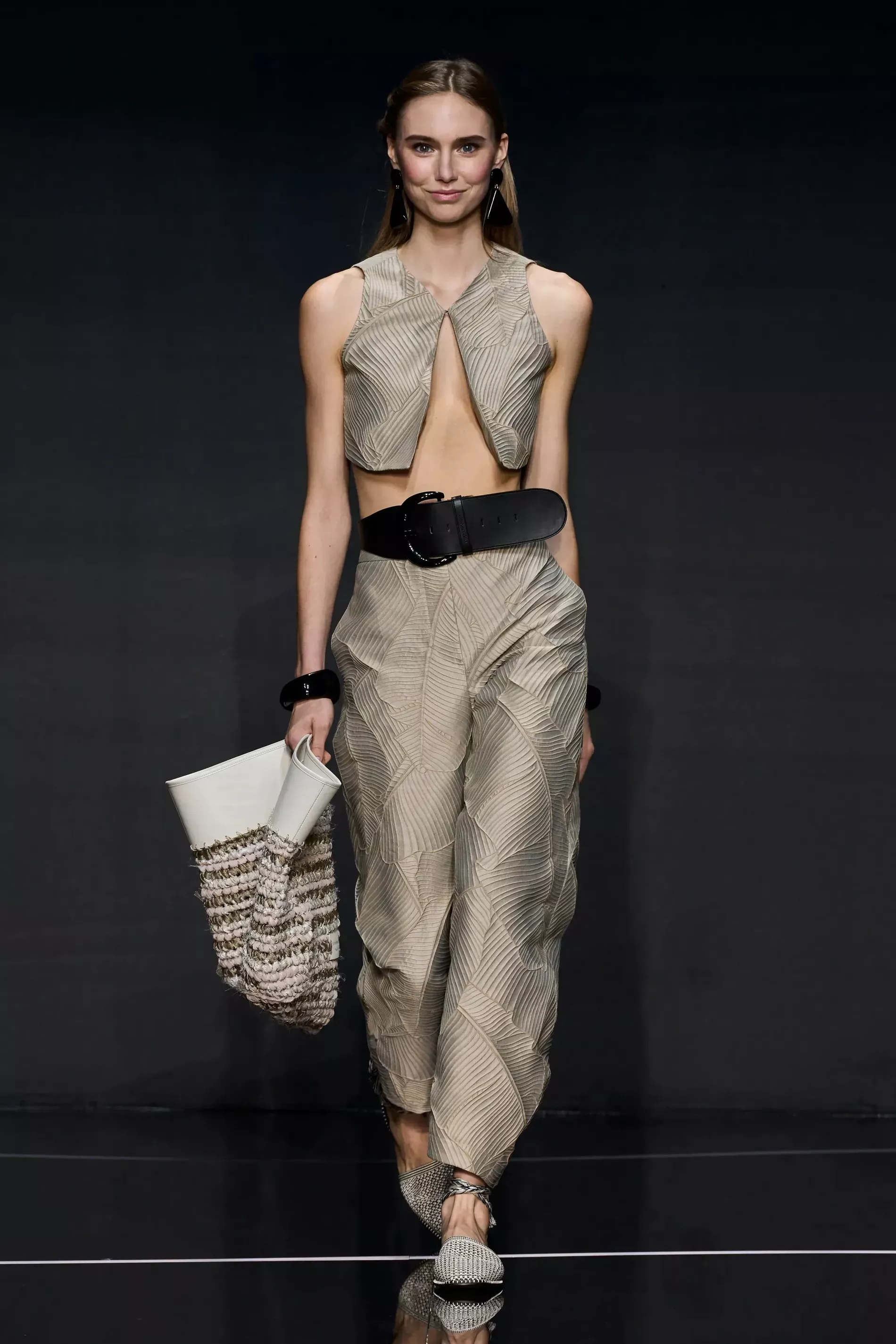 Lightness was key
It was all big smiles and belted boob tubes at Emporio Armani, where lightness was the word of the season. "This collection is entirely based on lightness," Giorgio Armani said after the show. "I think we could all use a little more lightness in our lives but experiencing it is often a challenge. Perhaps it is easier to achieve in clothing." There was more than a little reason to that statement: hot and heavy times call for lighter clothing. And so, Armani did his thing.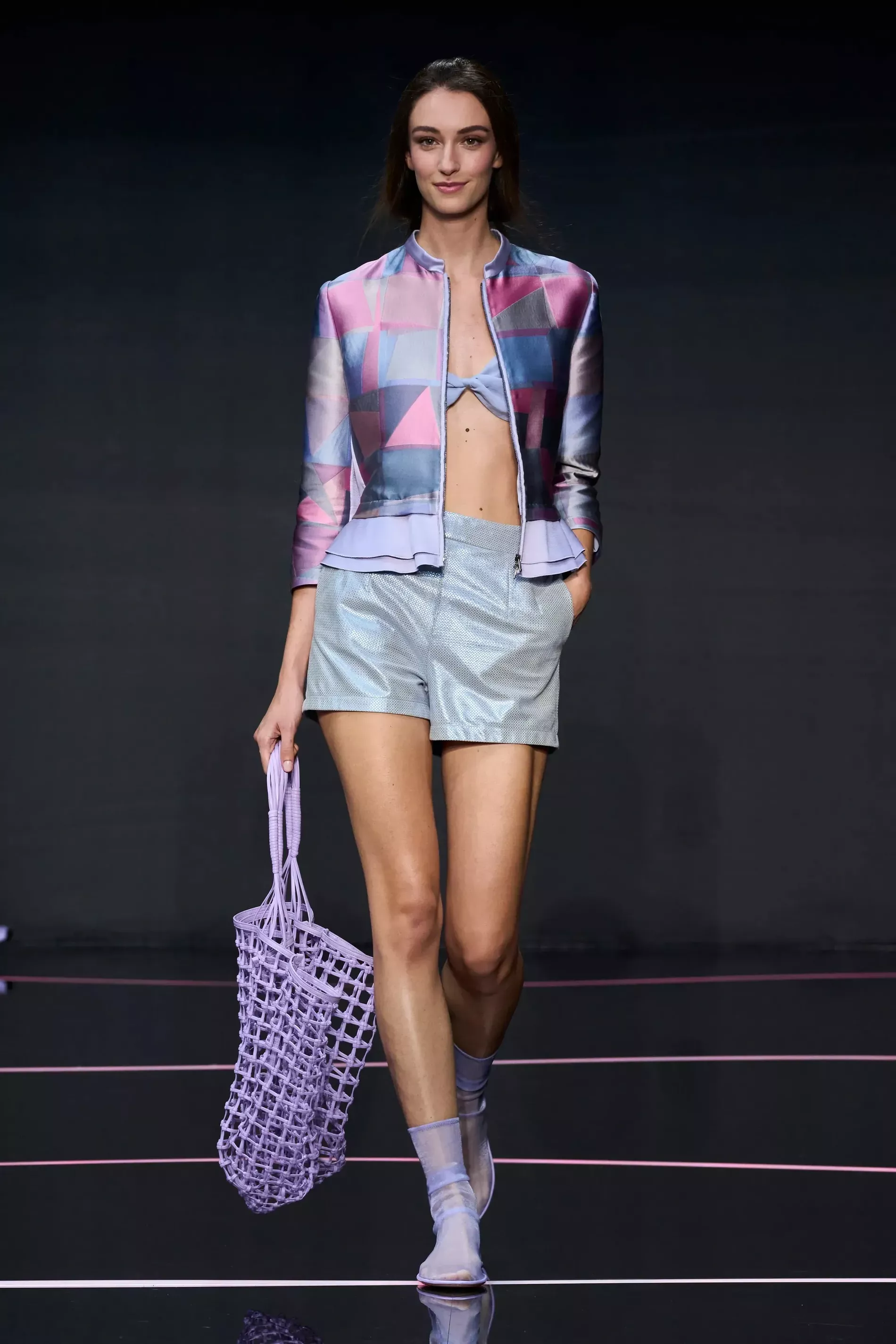 It culminated in graphic holiday dressing
Every garment in the Emporio Armani collection was cut for ventilation, some constructed in lightweight materials and others constructed so they barely touched the skin but only brushed against the body. Cropped silhouettes, bra tops and transparency made for a holiday sensibility that grew as the collection progressed, and eventually burst into almost cartoonish shapes and pastels styled with a travel-centric touch.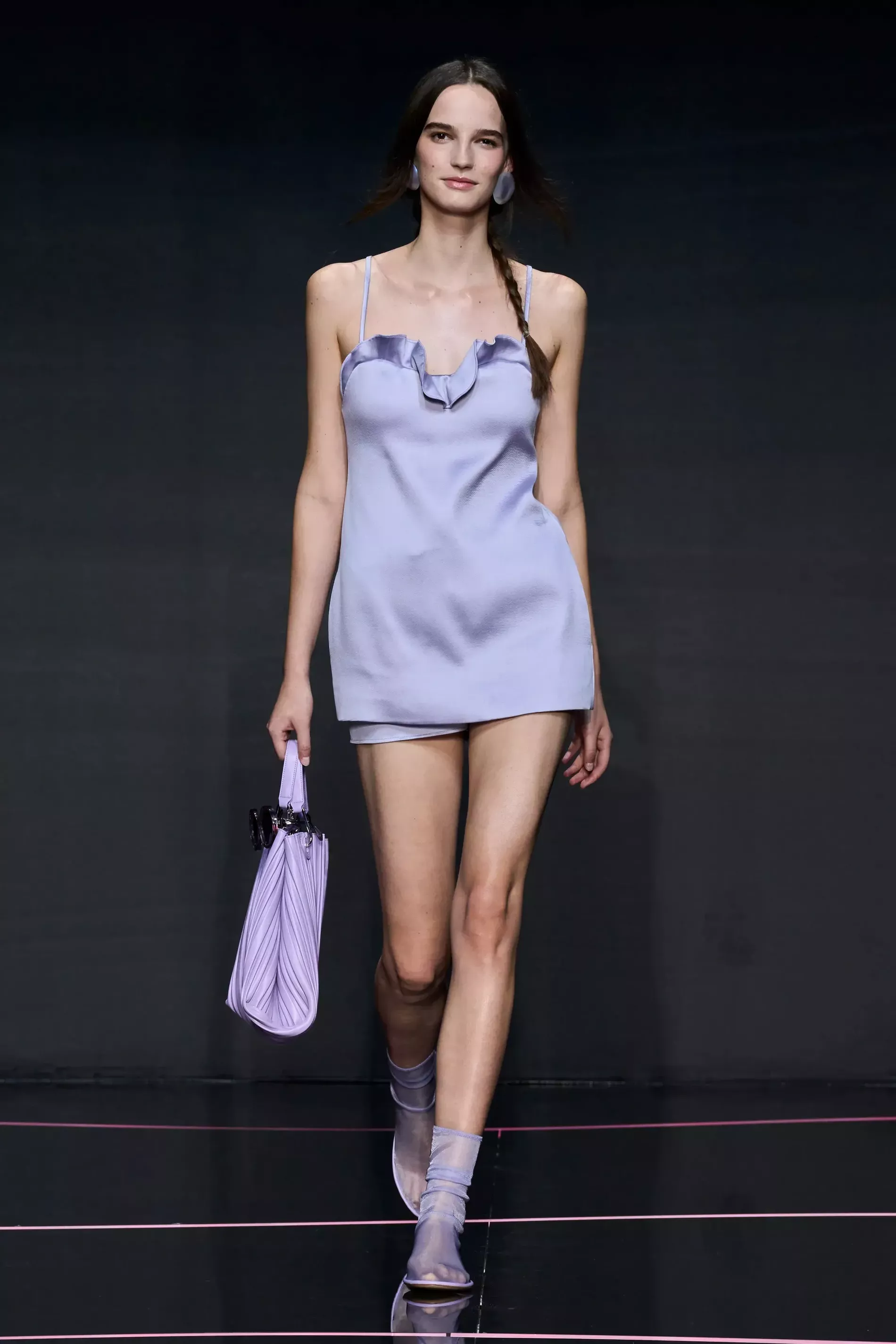 Armani proposed a new shoe shape
"I really like the shorts and tops that reveal part of the bust," Armani said, contemplating his work. "I find that they bring novelty and freshness. I also enjoy the long, light skirts that dance around the body. And the shoes, which I find to be the perfect finishing touch." The latter included a kind of sock boot made of shiny, transparent pastel fabric that was one of Armani's boldest propositions in a while.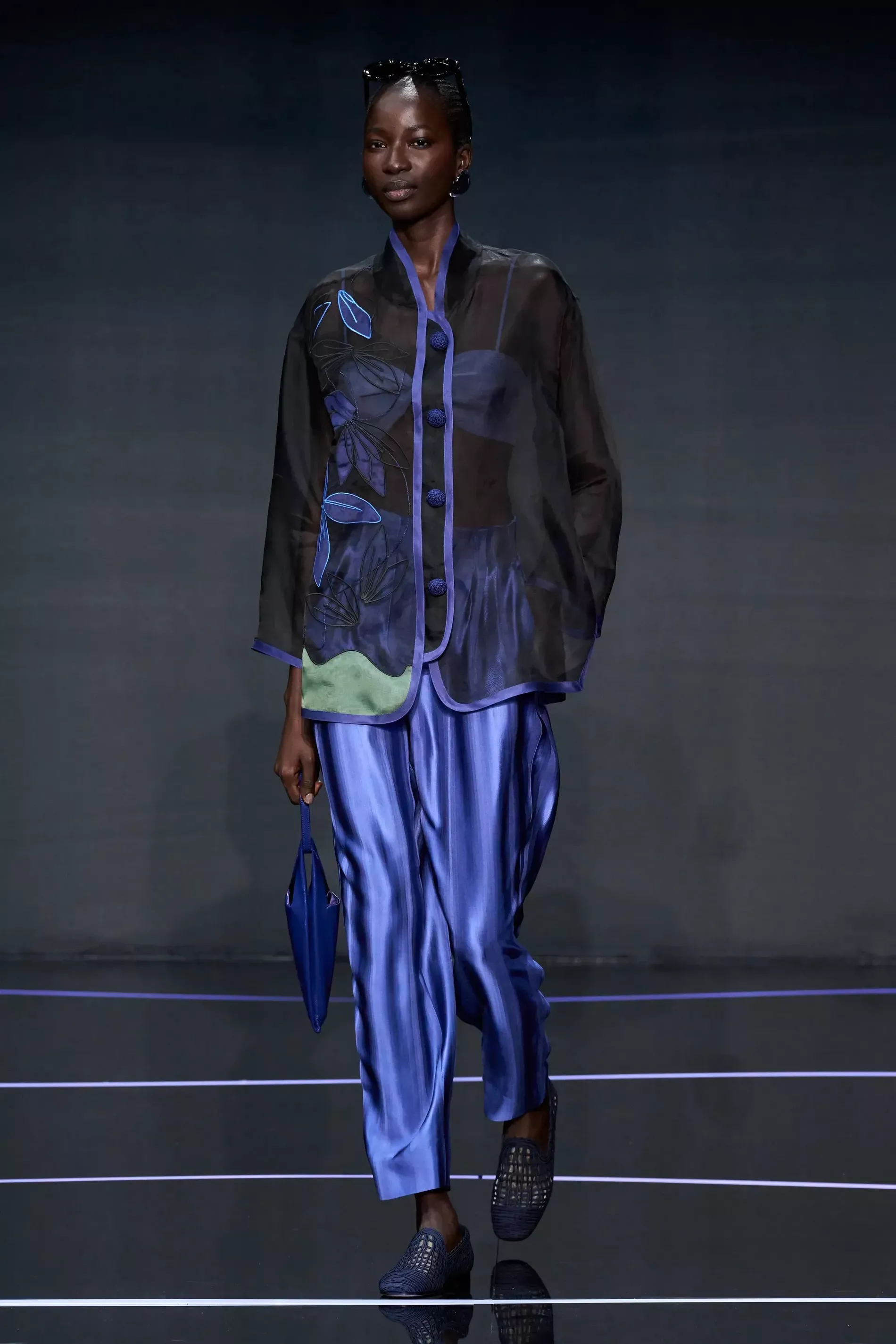 Armani made a case for the uncomplicated
Being summoned to the familiar Teatro Armani was a breather in the middle of an intense Milan Fashion Week. Chez Giorgio, there's something wonderfully uncomplicated about life. As the master said: "I believe that sometimes fashion tends to complicate things unnecessarily. For me, clothes should be simple to wear and comfortable to don. They should not make life more difficult; quite the contrary, they should simplify it, making it lighter, too."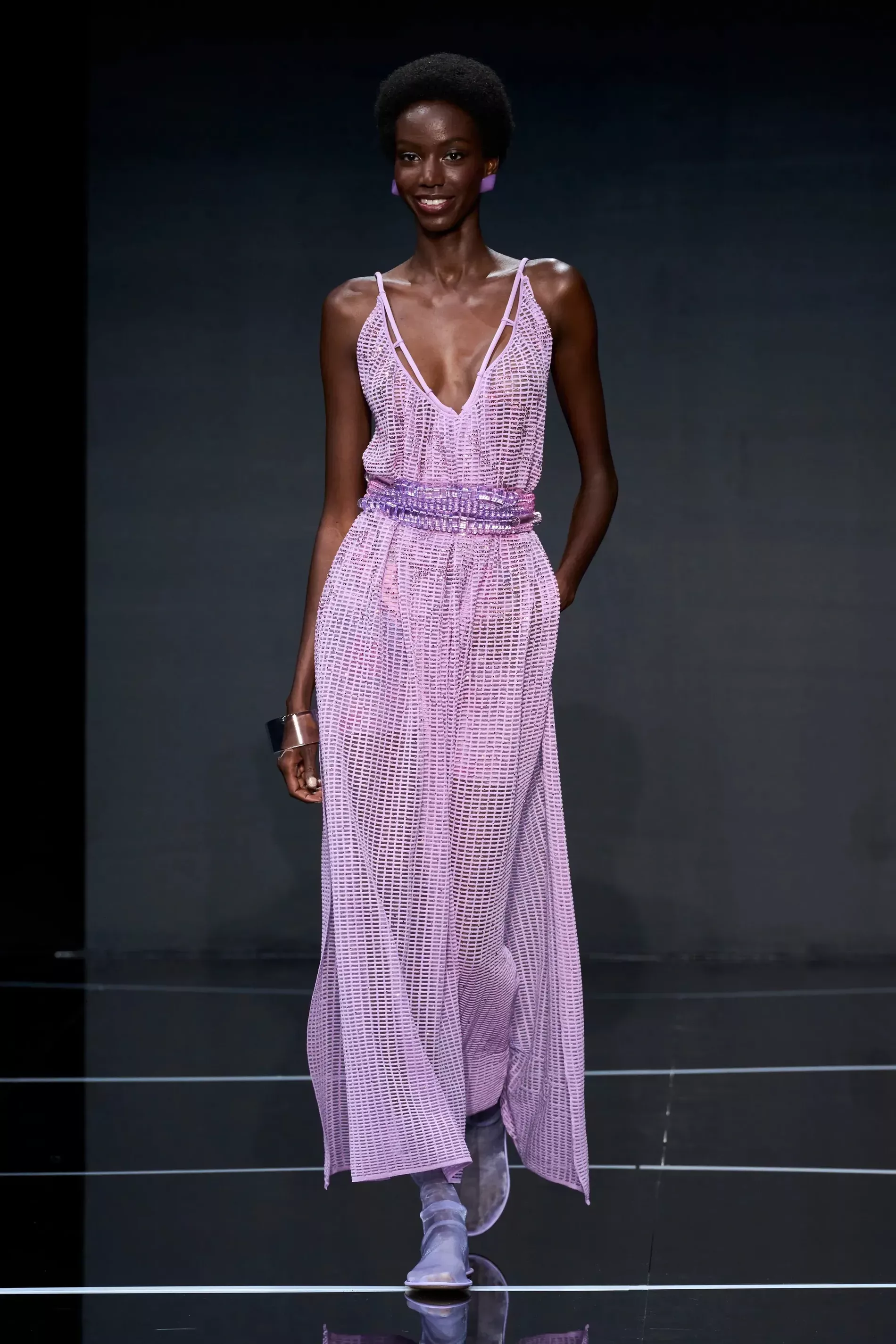 Armani wants us to slow down
Speaking of the intensity of the fashion week schedule – now more packed than before the pandemic – Armani had something to say. "I have always disagreed with the excessive production of shows and events, but my considerations continue to be unacknowledged," Armani said. "During the pandemic I wrote a letter addressing this very issue. I think that in fashion we often do too much solely for communication purposes and to be newsworthy. Instead, we should think about dressing people, while committing to not harming the planet."