"It's been busy!" laughs Emilia Wickstead, in the run up to her eponymous brand's spring/summer 2024 show. An understatement for a woman juggling a successful bridalwear, homeware and ready-to-wear brand. But being understated certainly wasn't on the agenda for the new season, with Wickstead divulging her collection is "more courageous, boastful and flirtatious with colour" than ever. Here, Vogue's Laura Hawkins reveals everything you need to know about Emilia Wickstead's spring/summer 2024 offering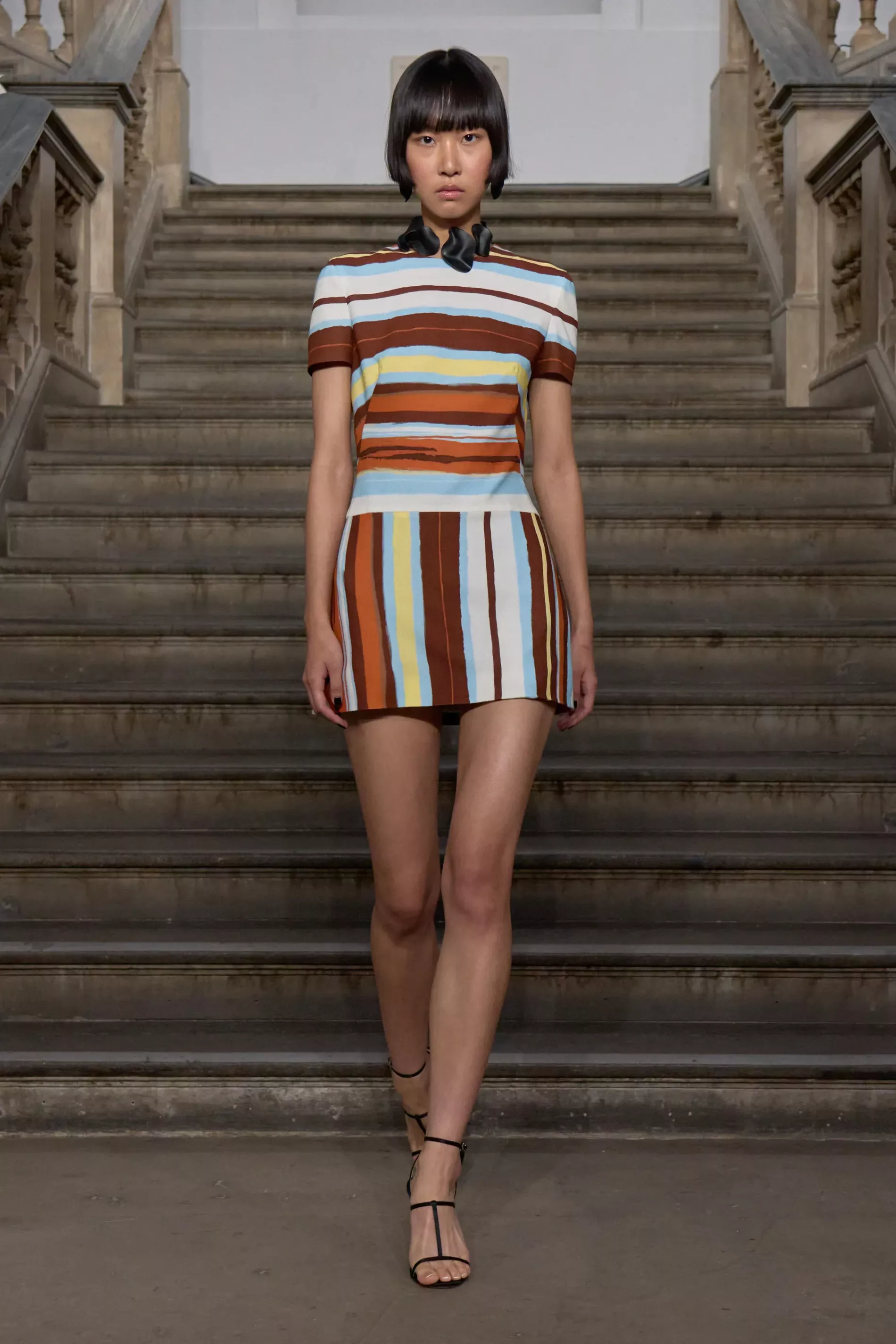 Patterns had a painterly effect
Wickstead is known for her love of chintz (think of the blooming upholstery prints in her AW23 collection, which riffed on the domestic interior of Sam "Ace" Rothstein, played by Robert De Niro in Scorsese's American gangster romp Casino), but for SS24, things were a little bit more artistically intuitive. Irregular deckchair stripes in sky blue and sunshine hues featured on painterly duster coats, voluminous skirts and shirting, while Wickstead's signature florals featured on spaghetti strap minidresses and jumpsuits.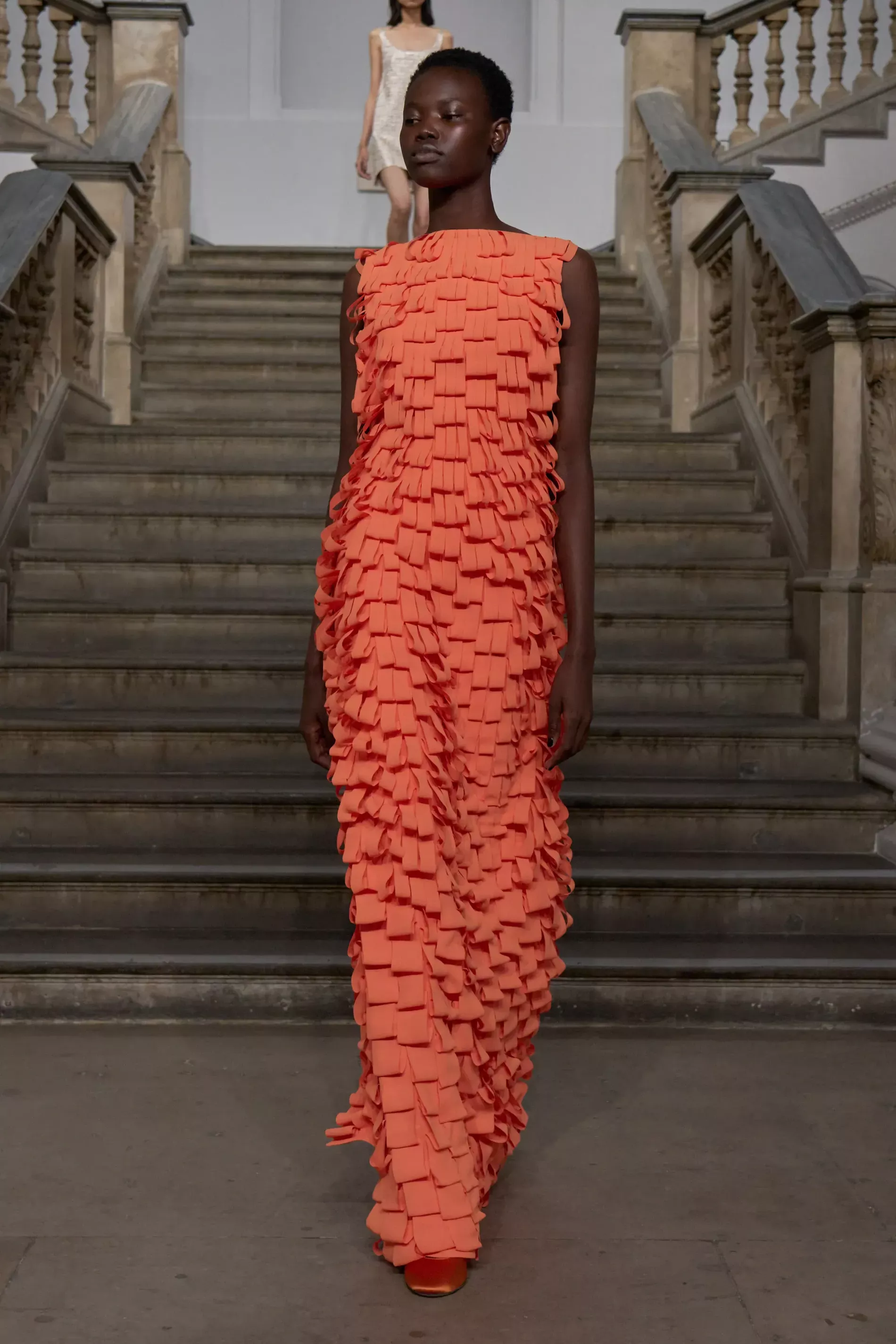 The collection spotlighted little-known female artists
Take a glance at the colourful cubist portraits of women on Wickstead's spring/summer 2024 moodboard, and you'd be forgiven for mistaking them for Picassos. "They're not!" smiles Wickstead, of the '30s and '40s pieces by Françoise Gilot (who was in relationship with Picasso for a decade and wrote the artist's memoir) and Lydia Corbett, who she outlines went largely "uncredited at the time." Wickstead explains the collection's colour palette was a "tribute to these artists — extremely bright, loud and punchy."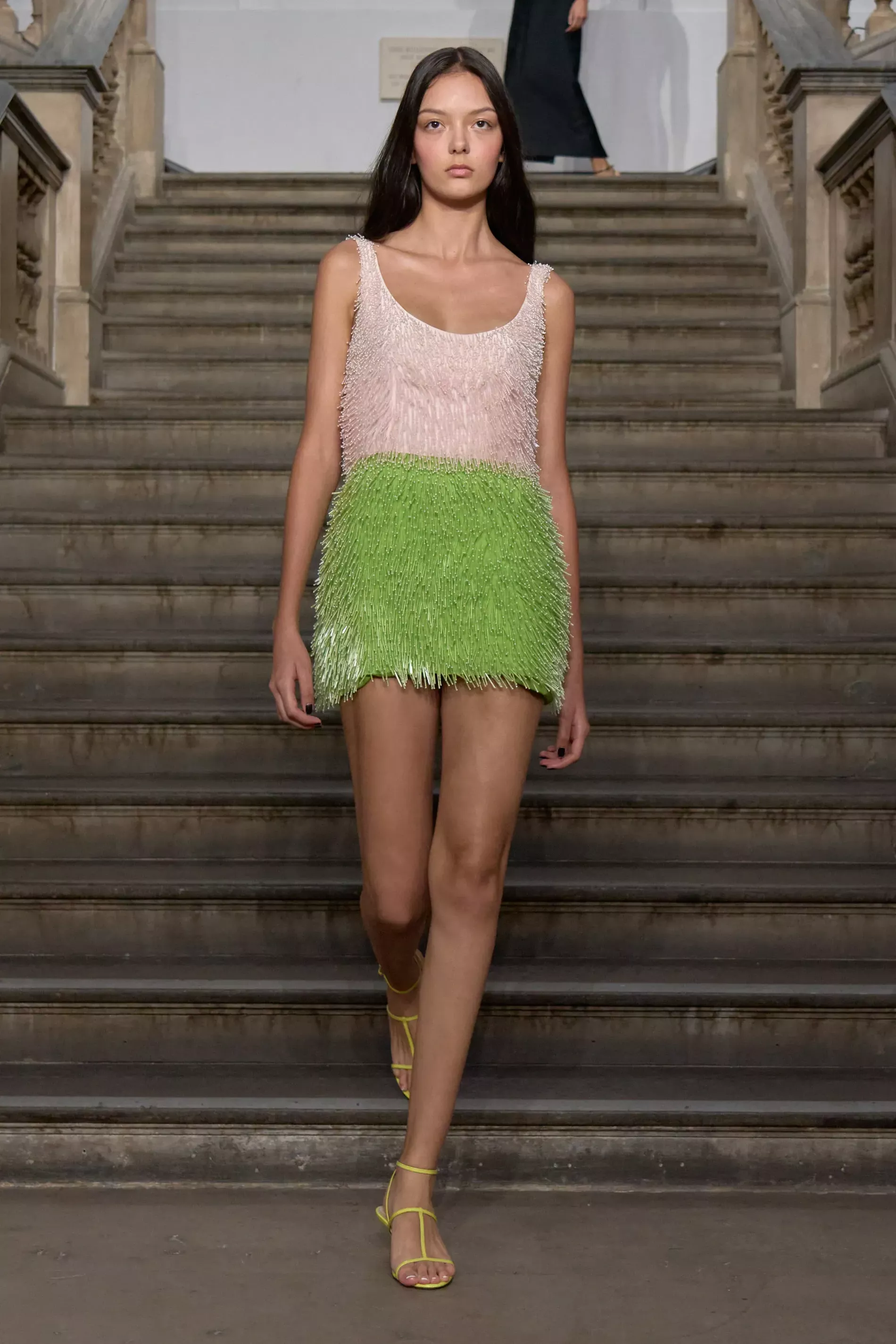 Embellishment was at an all time high
Wickstead went all out on the decorative details — a way of evoking the liberated spirit and creatively-free decades that inspired her collection as whole. Long bugle beads undulated across the body in lime, candyfloss pink and tangerine, adorning strapless dresses, party tops and miniskirts. "I was thinking about the whimsical, dream-like world of these free thinkers," Wickstead explains. "There is a real sparkly moment. It's very short, but it's a moment."
Wickstead celebrated a liberated silhouette
Wickstead referenced greyscale photographs from the '30s and '40s of men and women on the beach in an emancipated "free zone", with women with lacquered hair wearing revealing bikinis or androgynous men's clothing, like singlets and shorts. "Previously, women who had been controlled in dressing, physically needed men by their sides." she explained. "This is about the baring of breasts and a sun tan."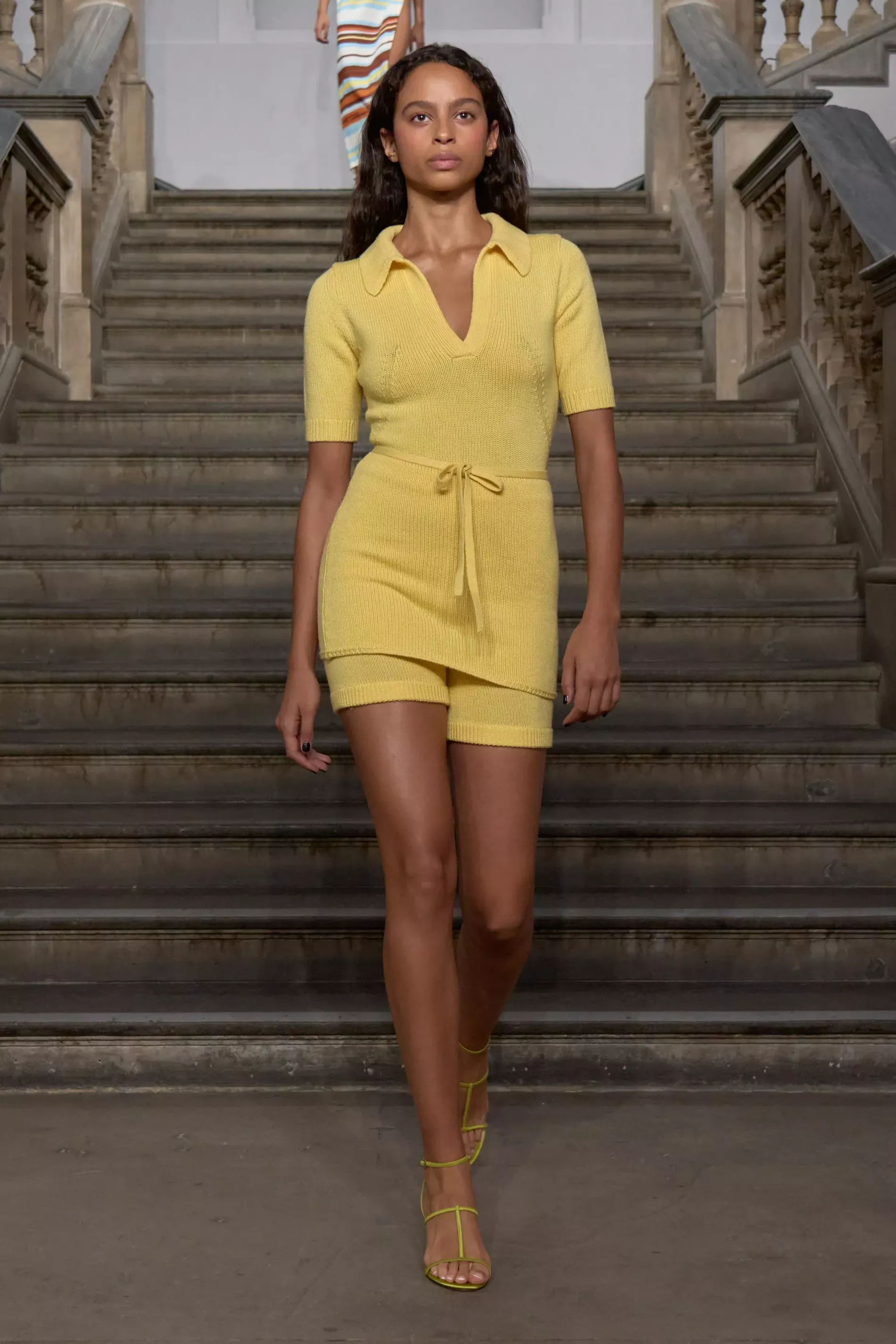 Prepare for an endless summer vacation
Your mantra for SS24 and beyond? "The collection is about an endless summer vacation," Wickstead said, referencing the bathing-suit inspired knits, punchy hues and super short silhouettes on the catwalk. It'll make you want to book a holiday immediately.